This jewel-toned wedding inspiration shoot at Markree Castle is a feast for the eyes. Top wedding stylist, Waterlily Weddings teamed up with renowned photographer, Christina Brosnan to create this beauty.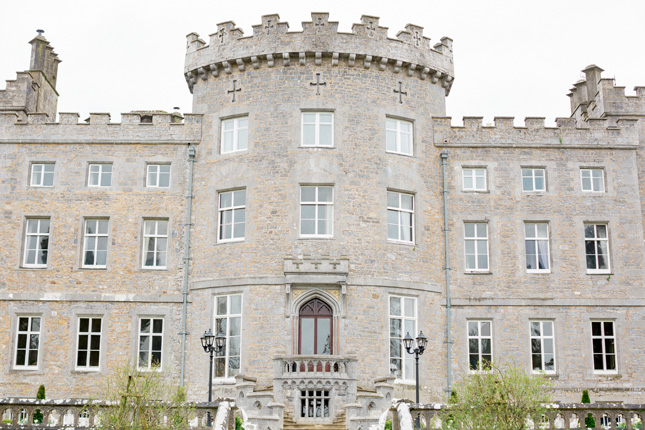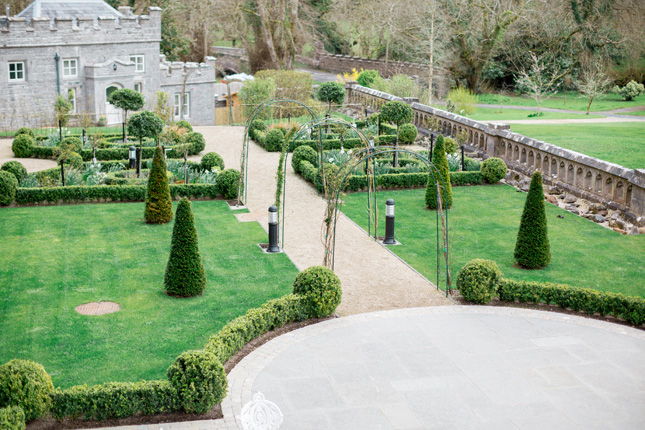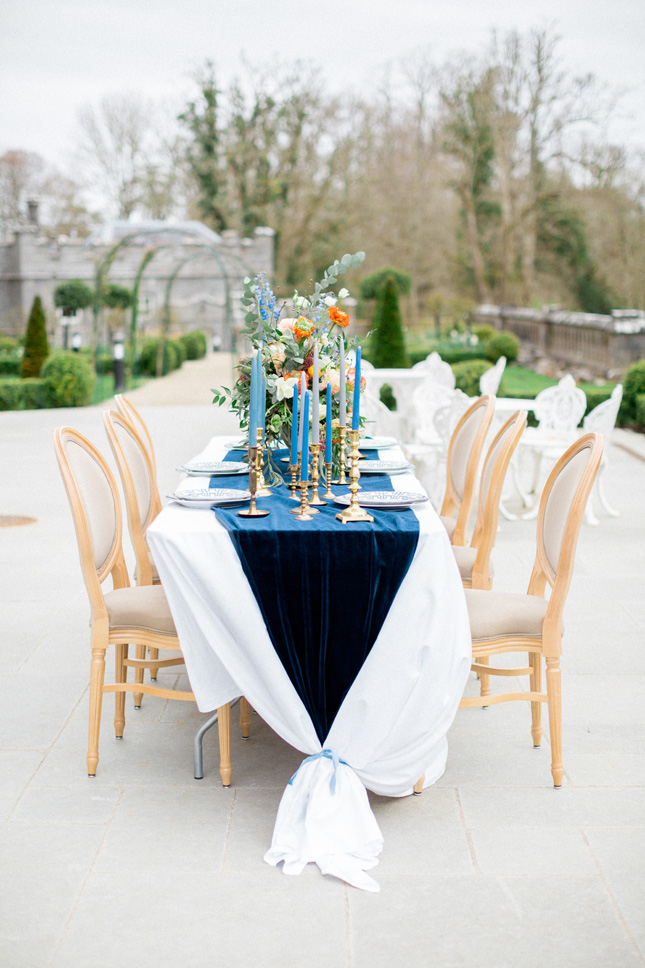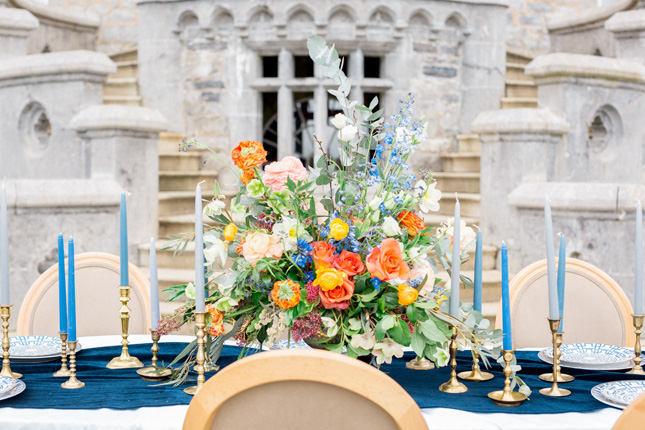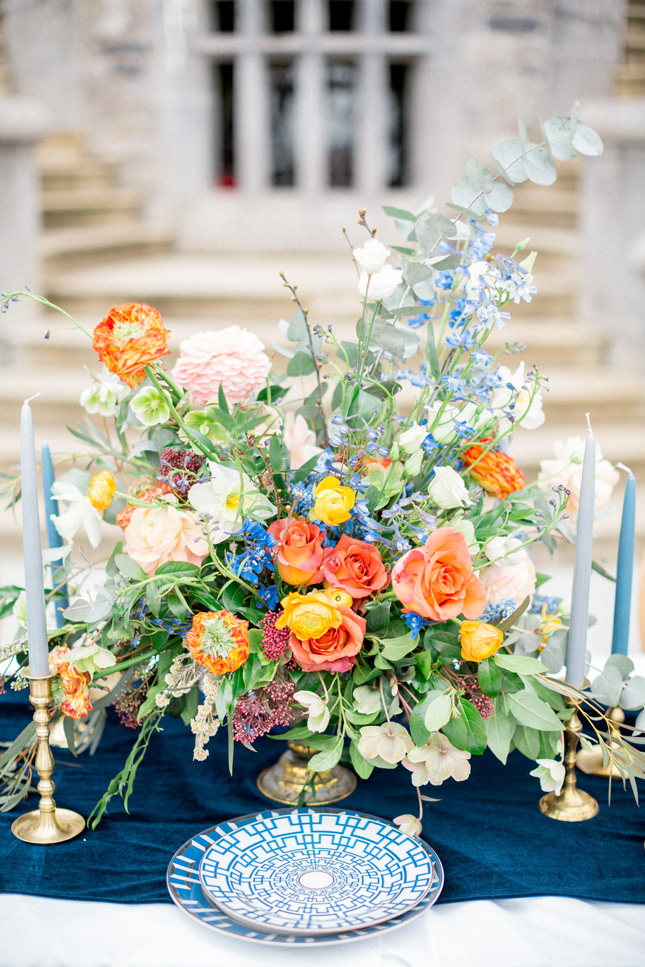 When asked what their vision was for the shoot, they had this to say:
"Although everyone assumes Ireland is all about green, you'll find that it's also about the incredible blues. Those of which you will find in the ocean, the lakes and even the slate in the rocks and castles. I wanted to use sapphire blue as the anchor colour for this shoot, incorporating different shades from slate grey to lighter cotton blue tones to create a visual impact, that was still authentically Irish."
With that in mind, they added in softer peach, yellow, cream and pinks to help soften the palette, add depth and brightness. To finish it off, greenery was incorporated for that added freshness for spring/summer.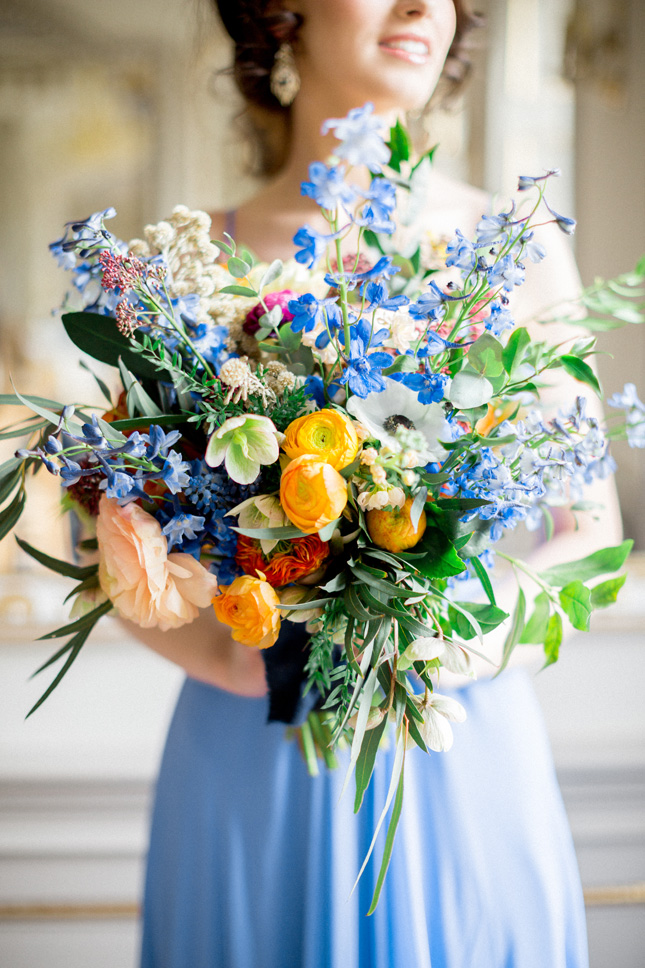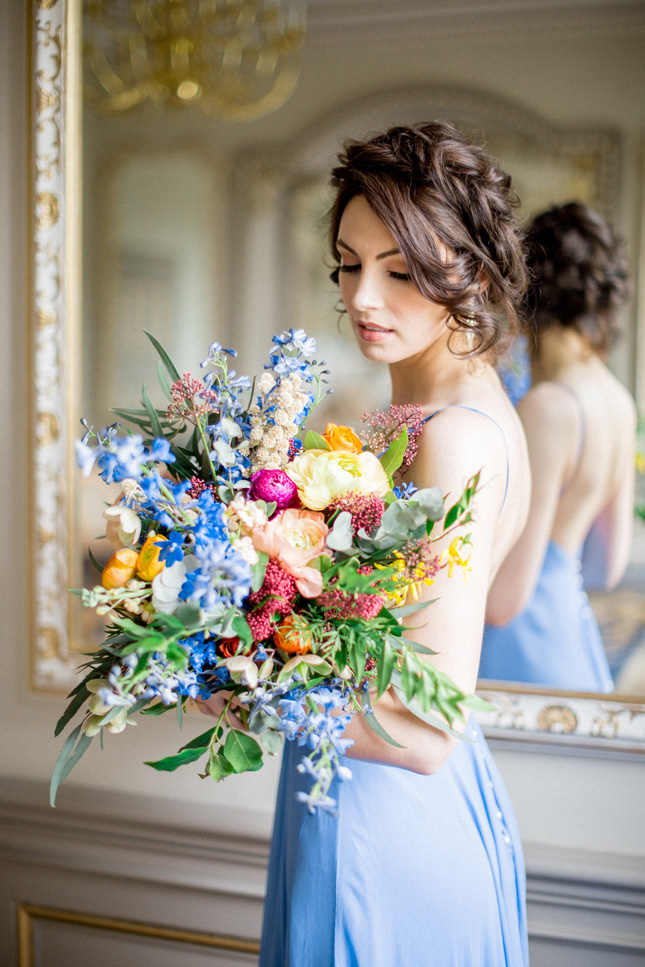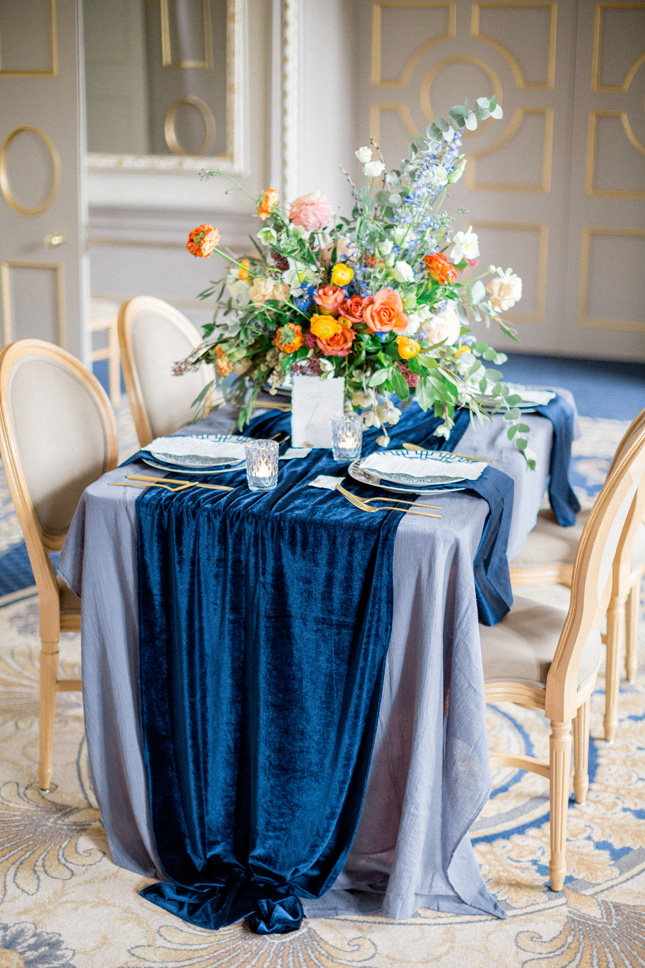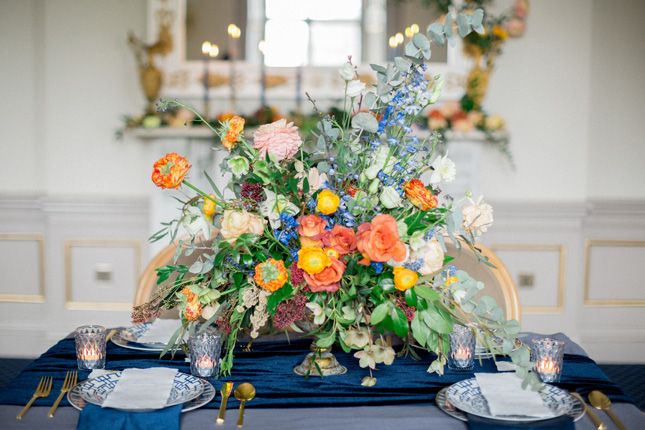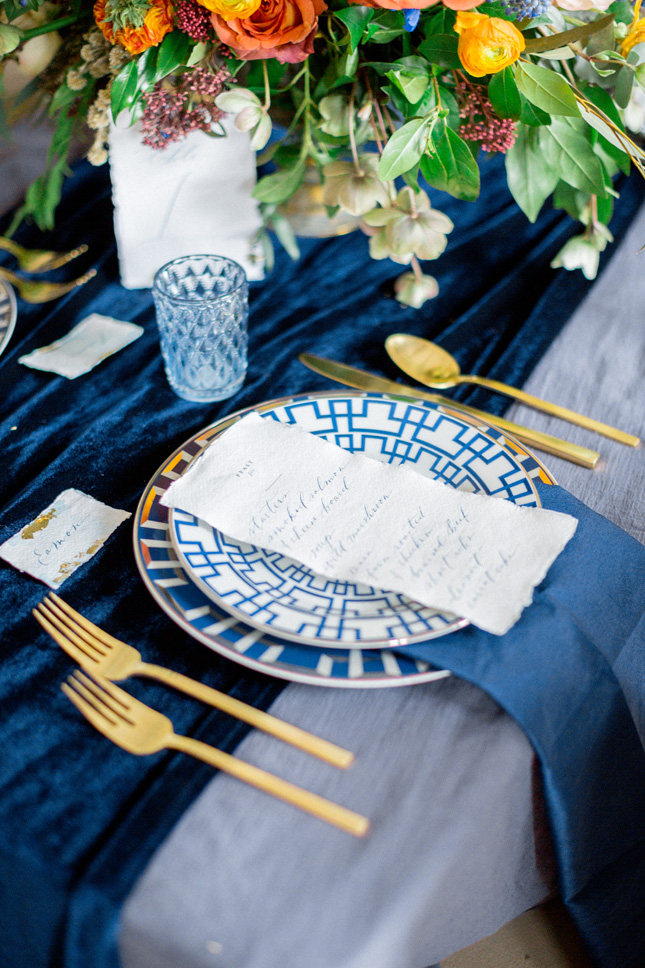 The table setting was heavily inspired by the castle itself. The china (from Z Gallerie) was custom curated by Waterlily Weddings and brought to Ireland. They then added some vintage gold accents and vintage glass votive holders from their own Waterlily Wedding private collection to balance the more modern pattern of the china.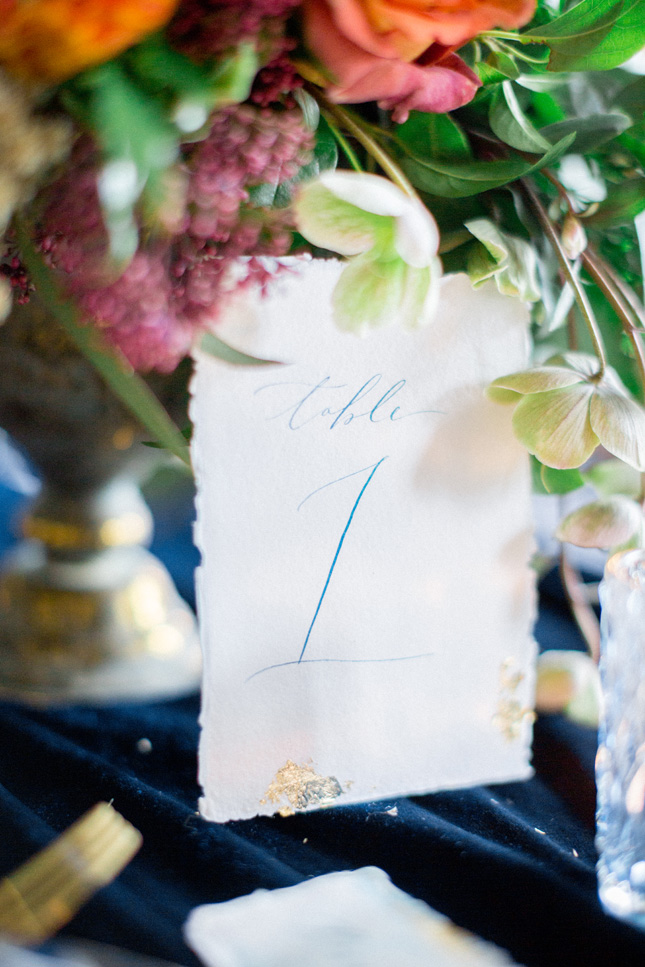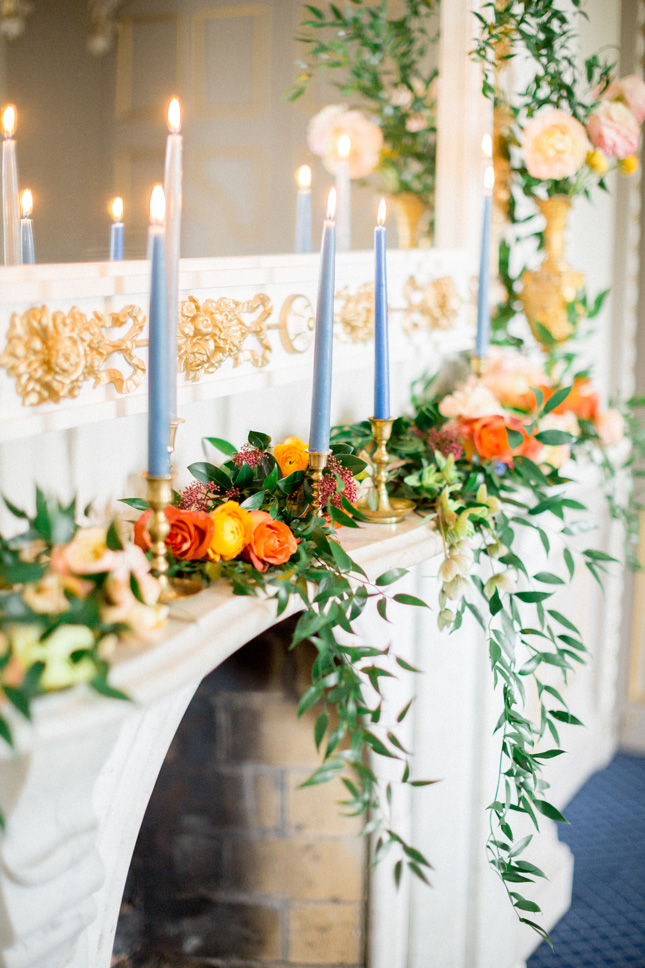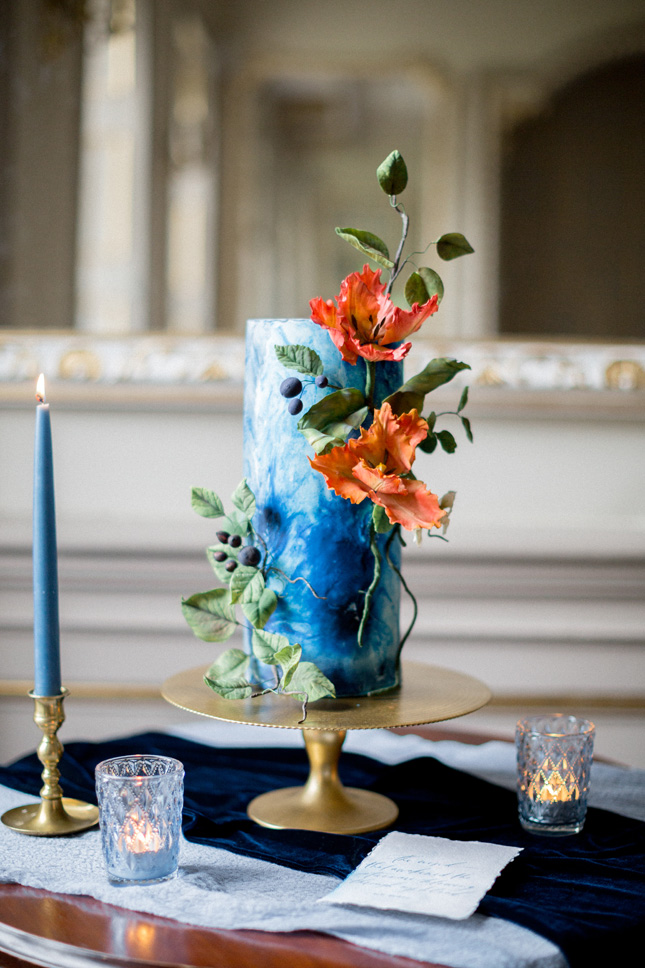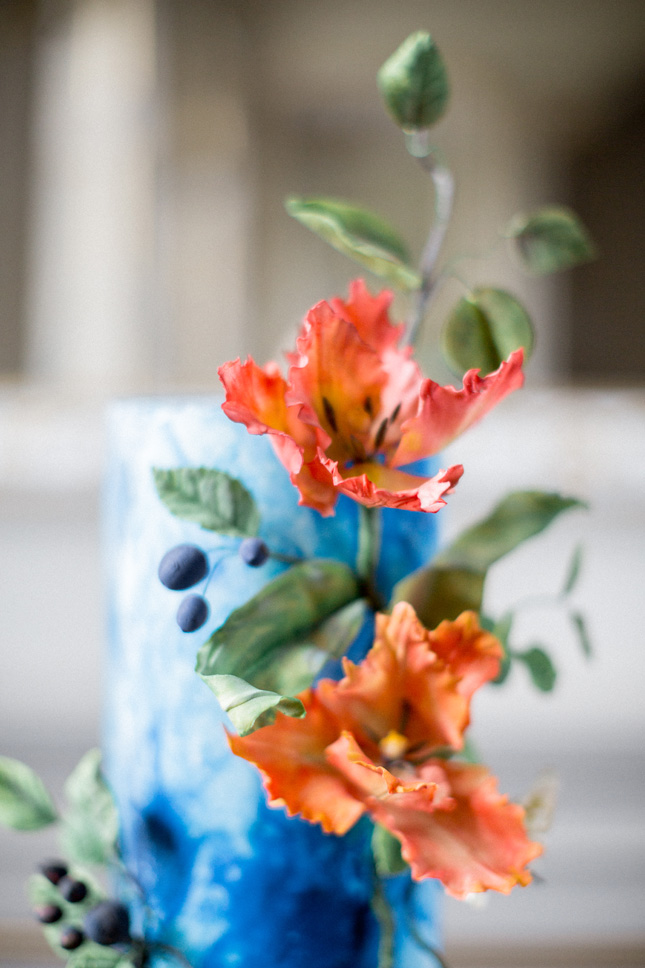 Jen of Cupcakes and Counting did an incredible job (as always) in creating this masterpiece. We always find it so hard to believe that Jen's sugar flowers aren't actually real!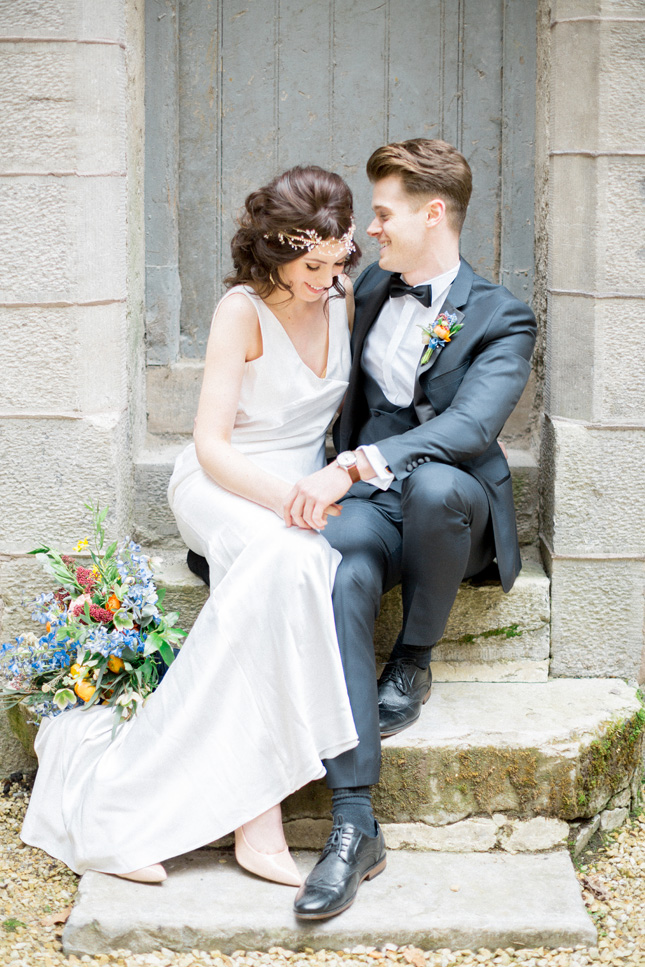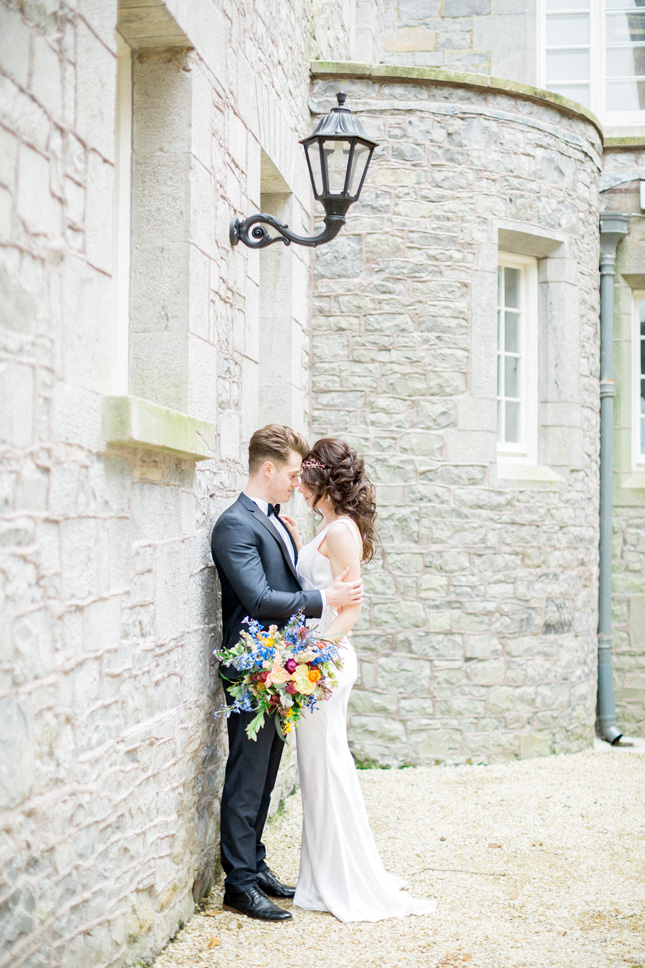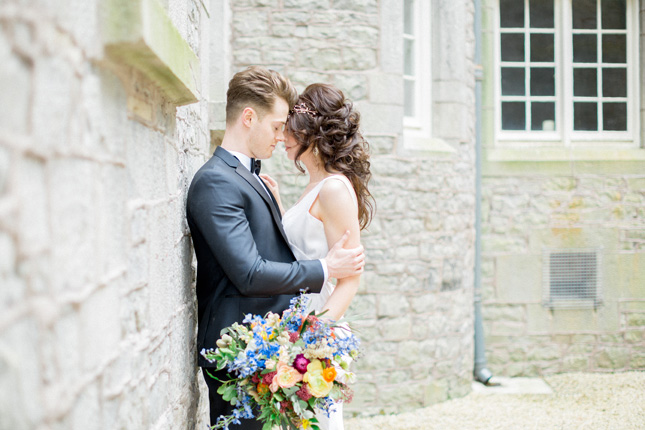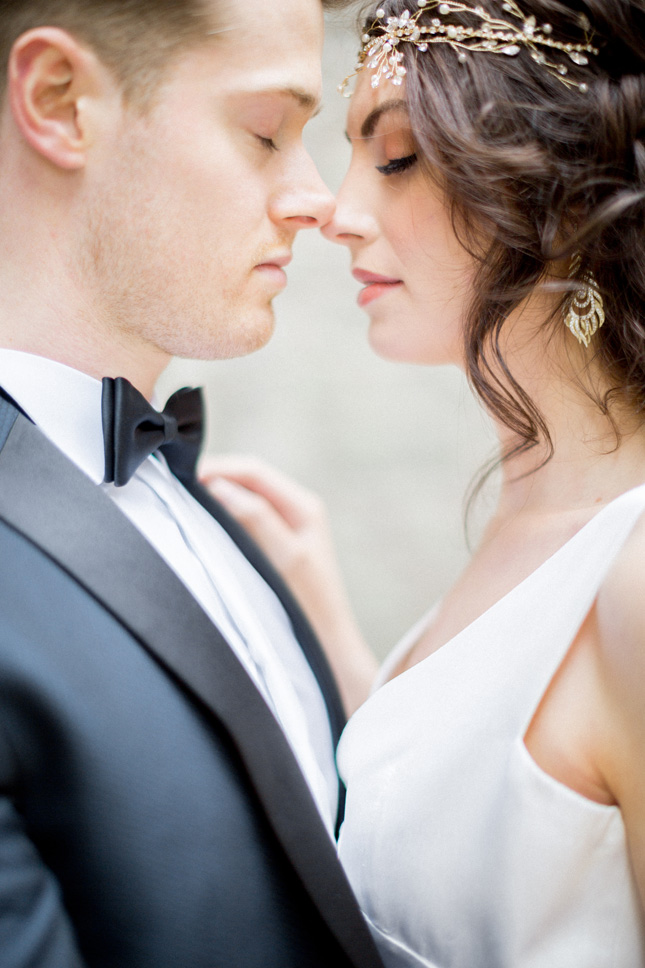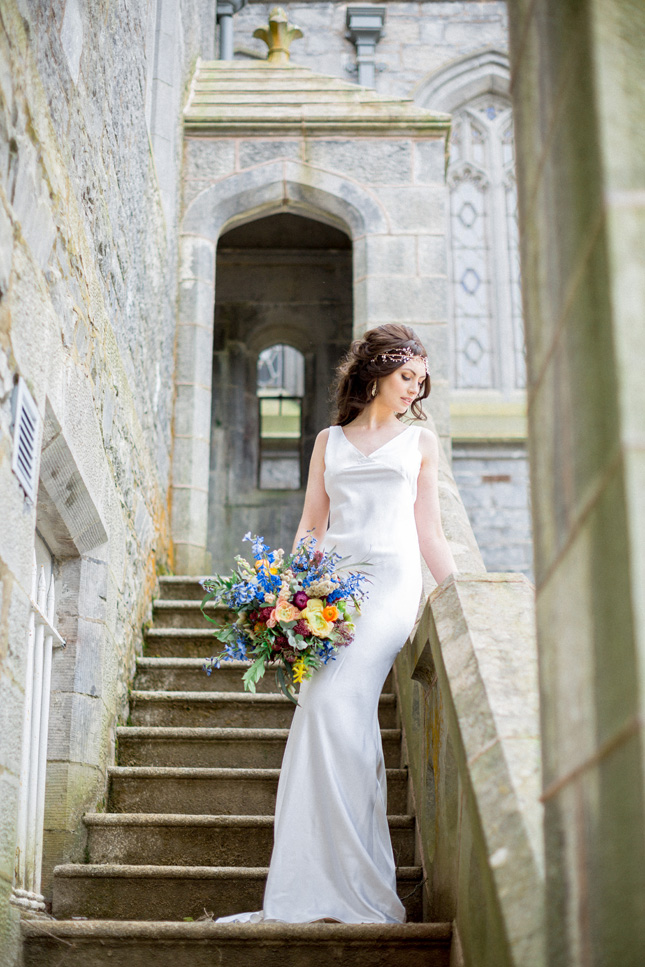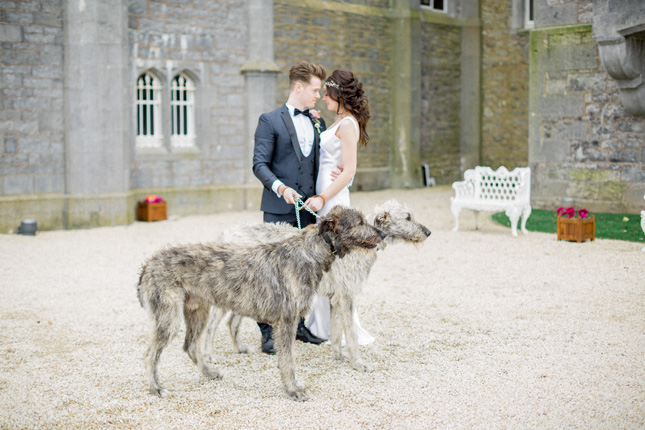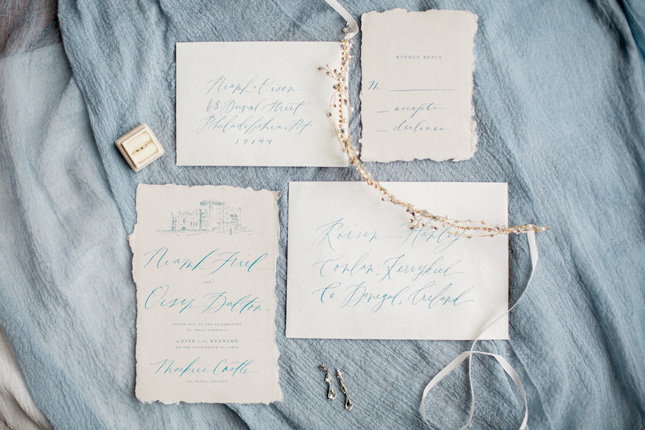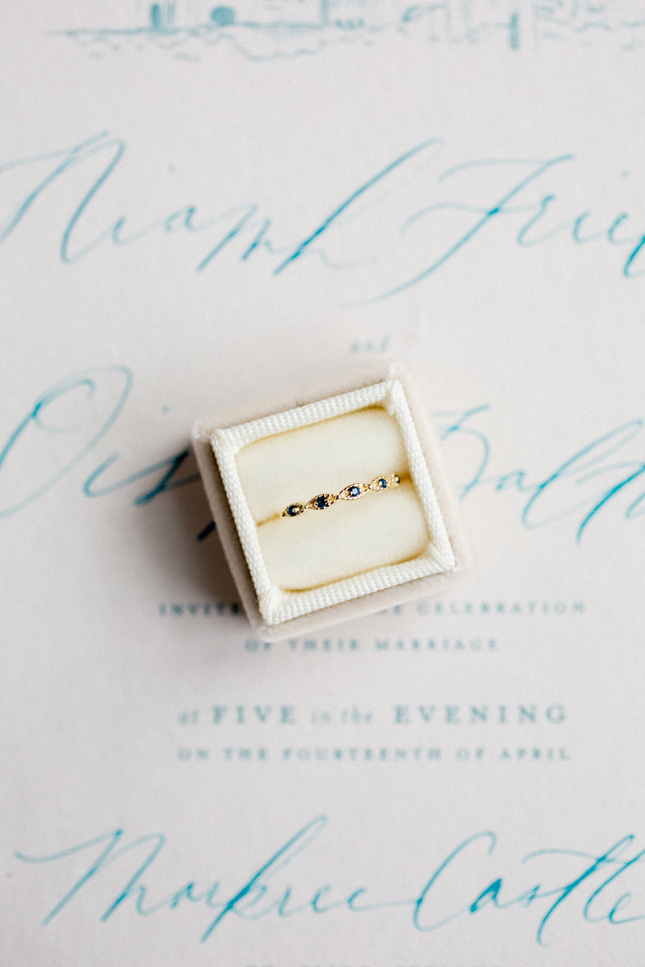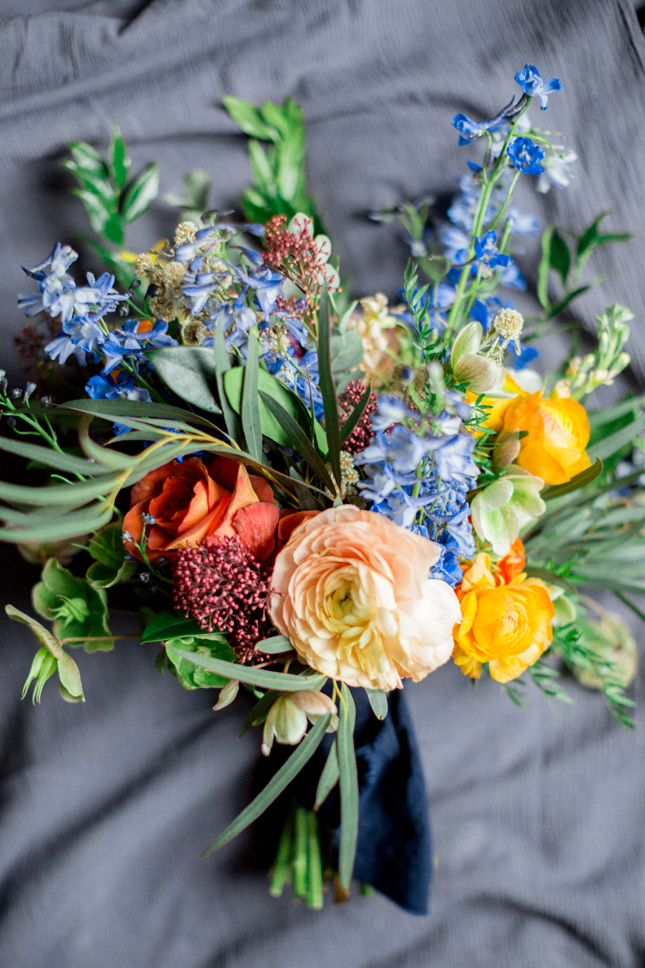 Flowers on the day were taken care of by Stephanie of The French Touch Flowers. How beautifully colourful are they? So gorge!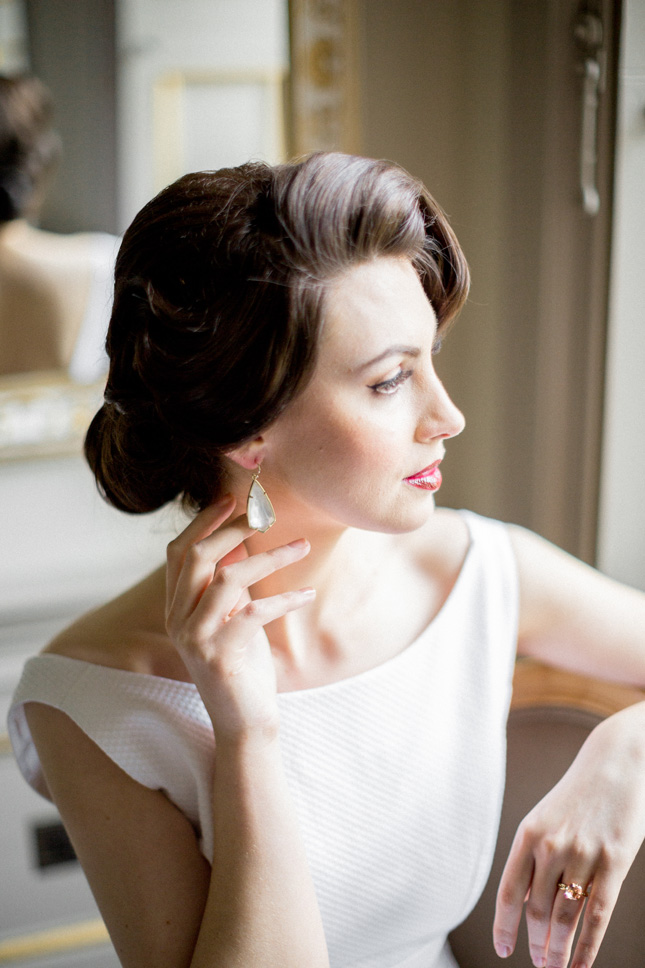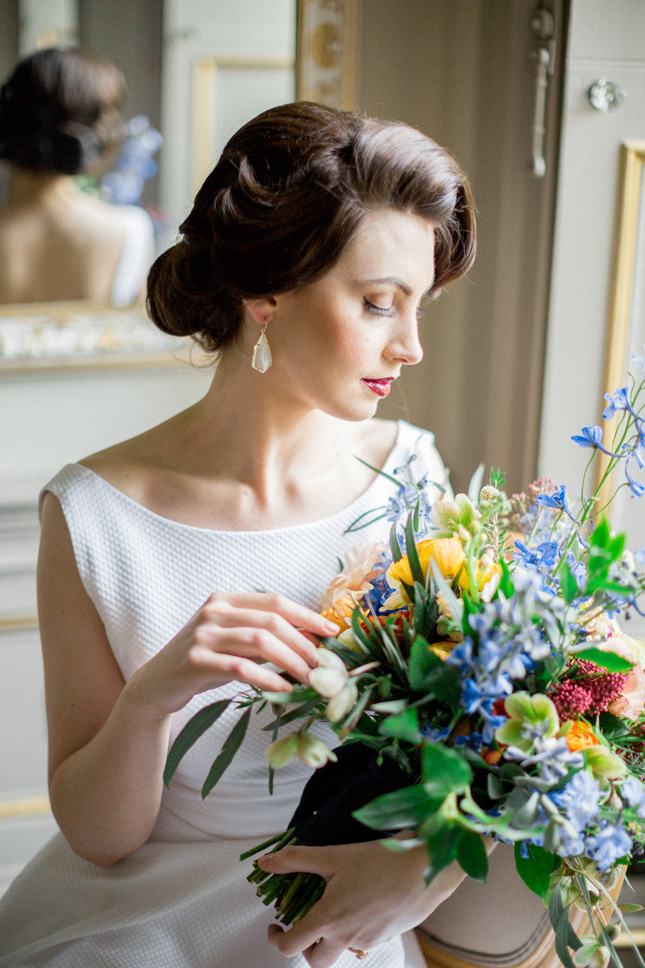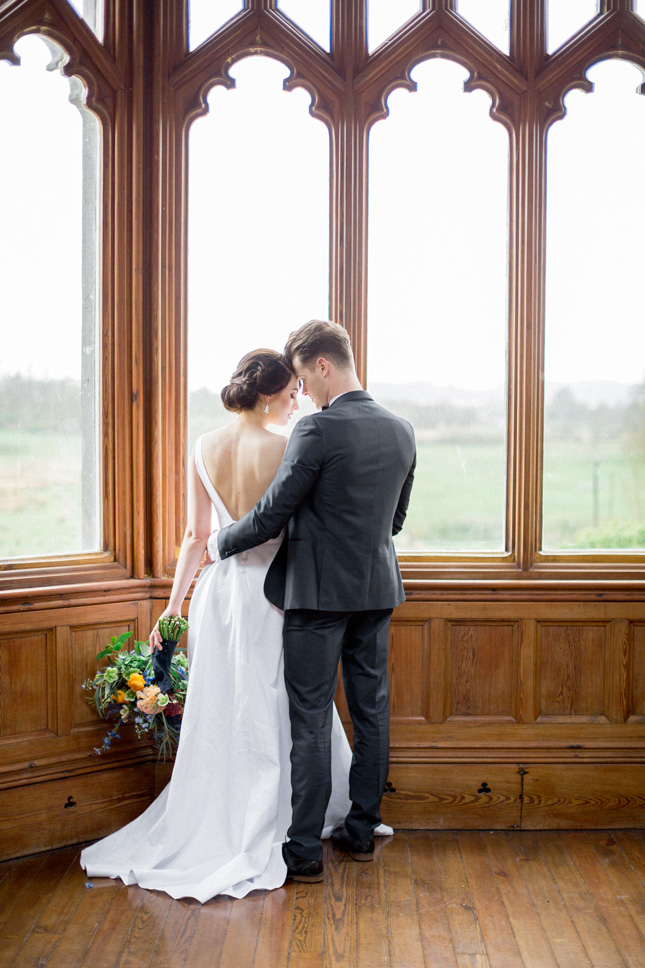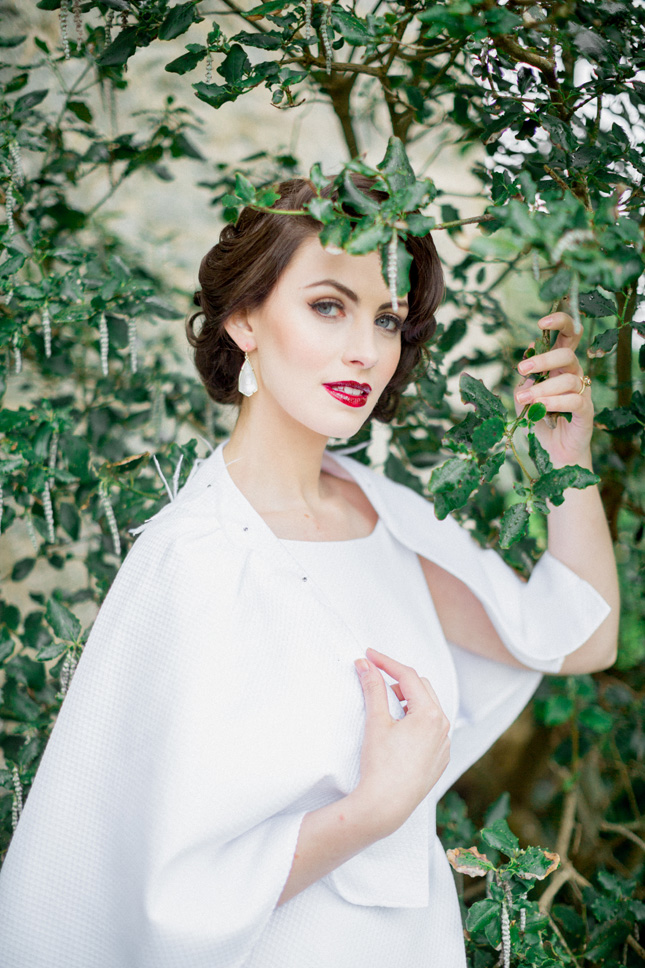 Fiona Harrison of The Makeup Studio was on makeup duty whilst Leanne of Vow 2 Wow looked after hair. We reckon the girls did an incredible job on both.