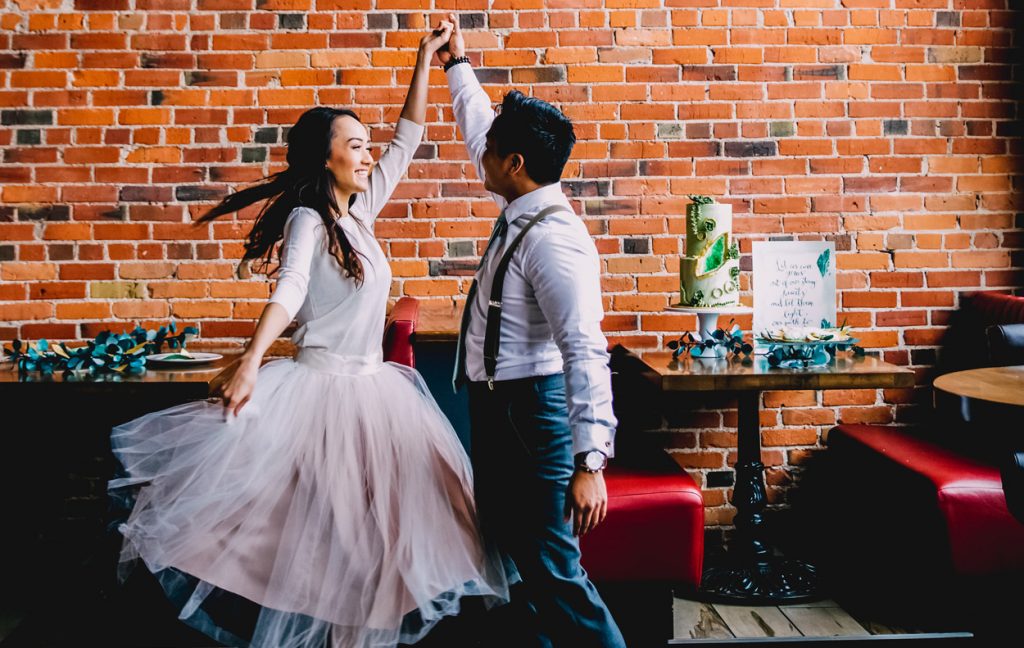 When we came across this amazing shoot, we knew we had to share it. From the greenery inspired theme to the bride's ballerina skirt to the beautiful florals, we're obsessed! Shot and styled by Laurie K. Jensen Photography in The Parlour in Edmonton, Canada, take a look below at the full shoot!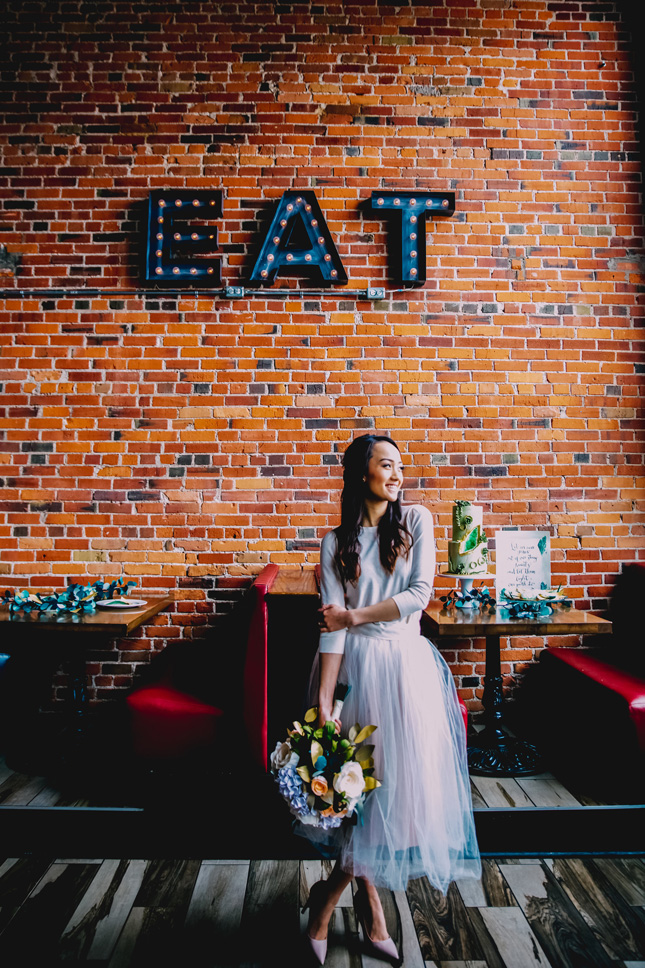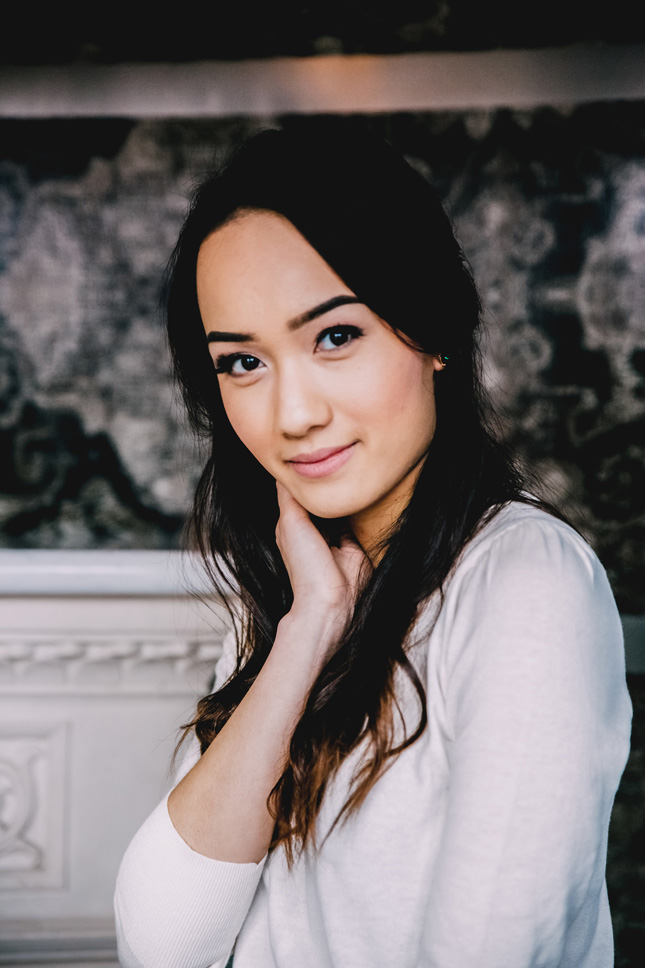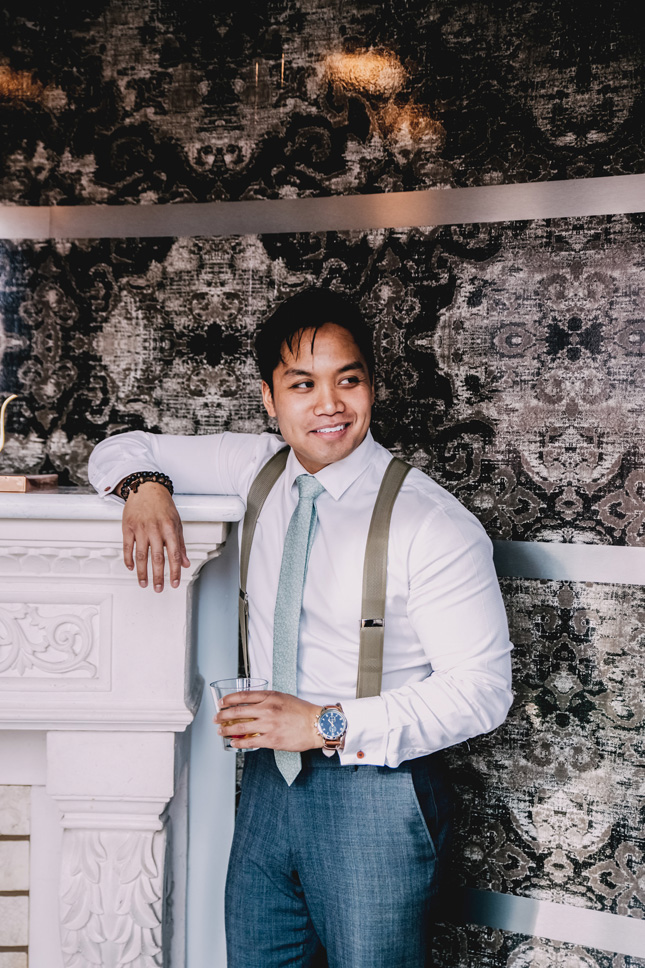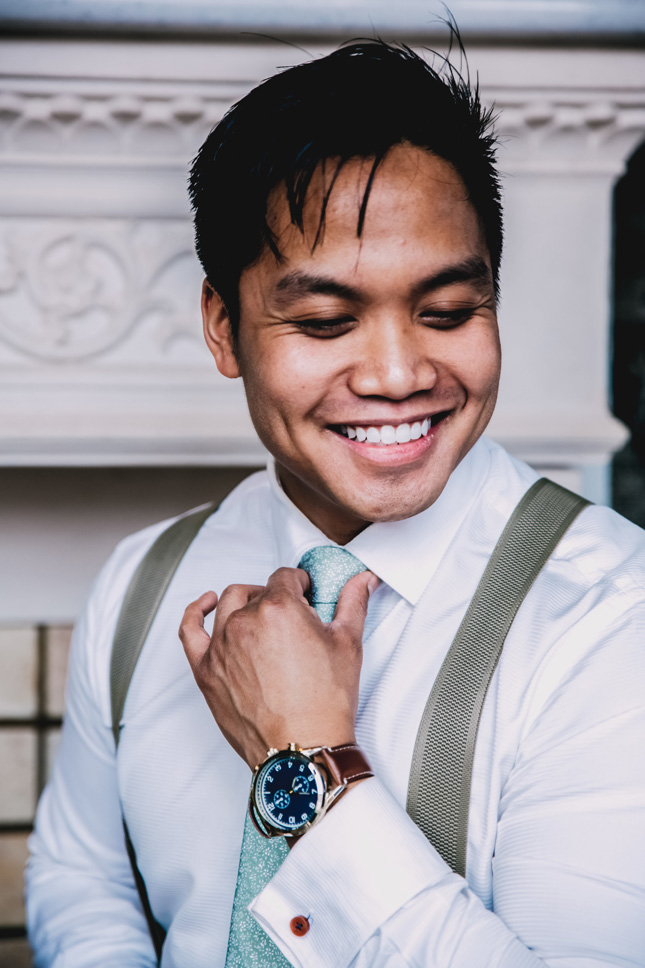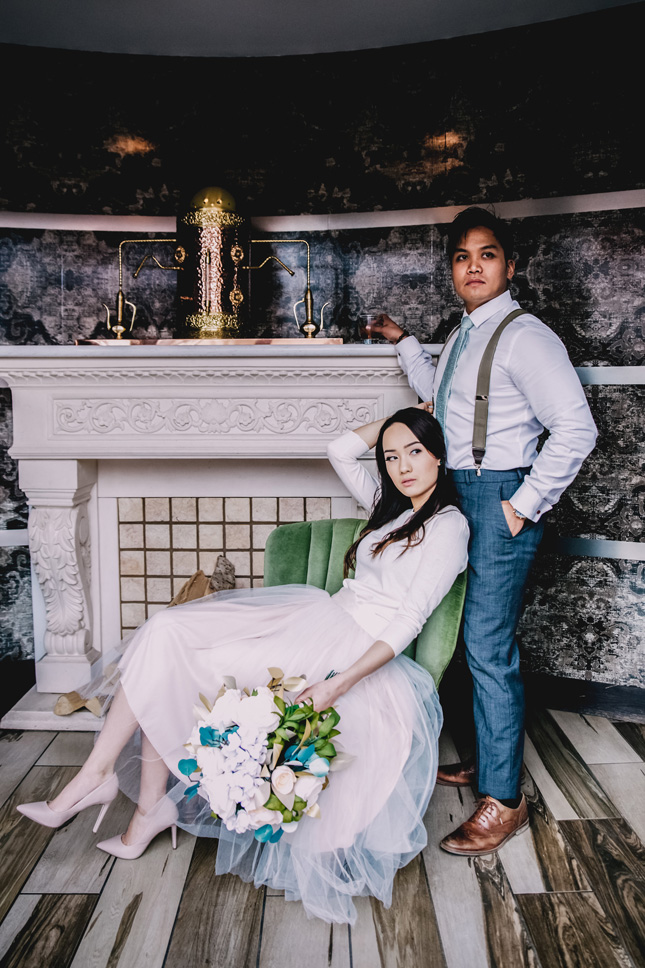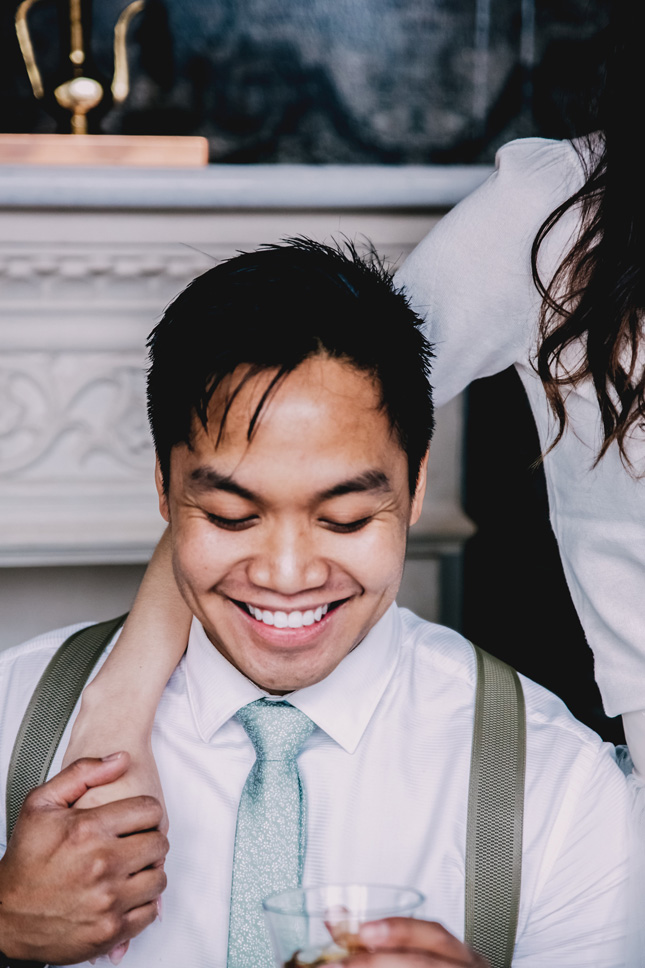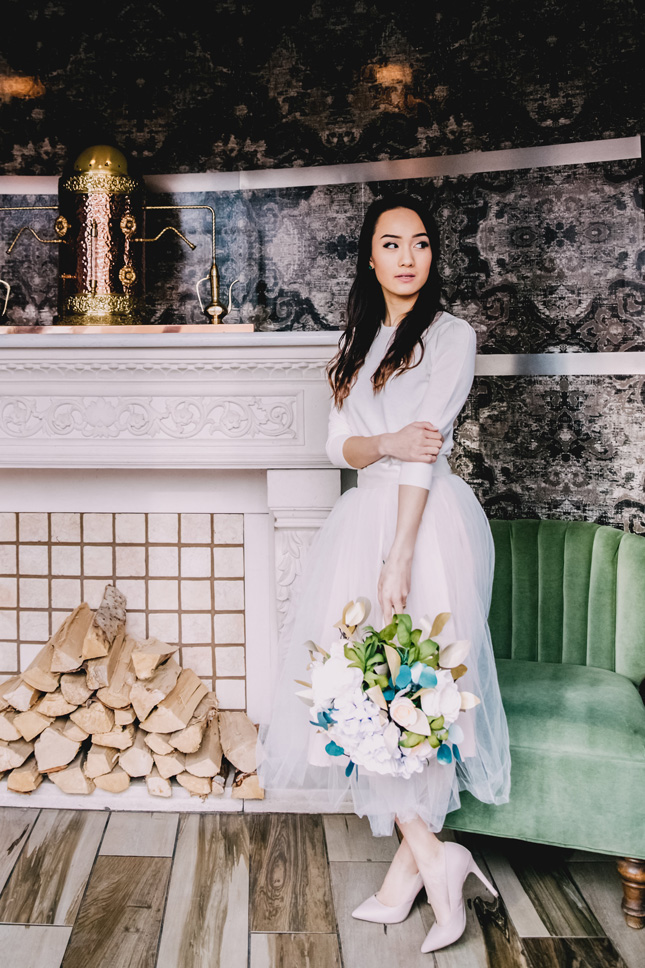 The creative team wanted to show couples a more relaxed approach to weddings and elopements with this shoot. Instead of the typical wedding dresses brides normally wear, the model opted for a low-key yet feminine tulle skirt and top, perfect for an elopement!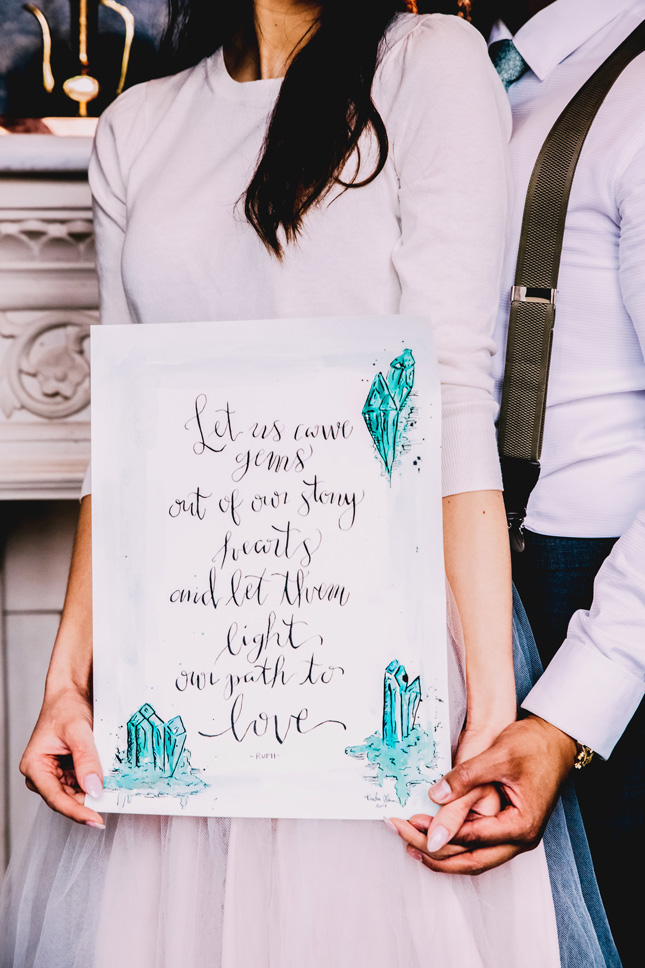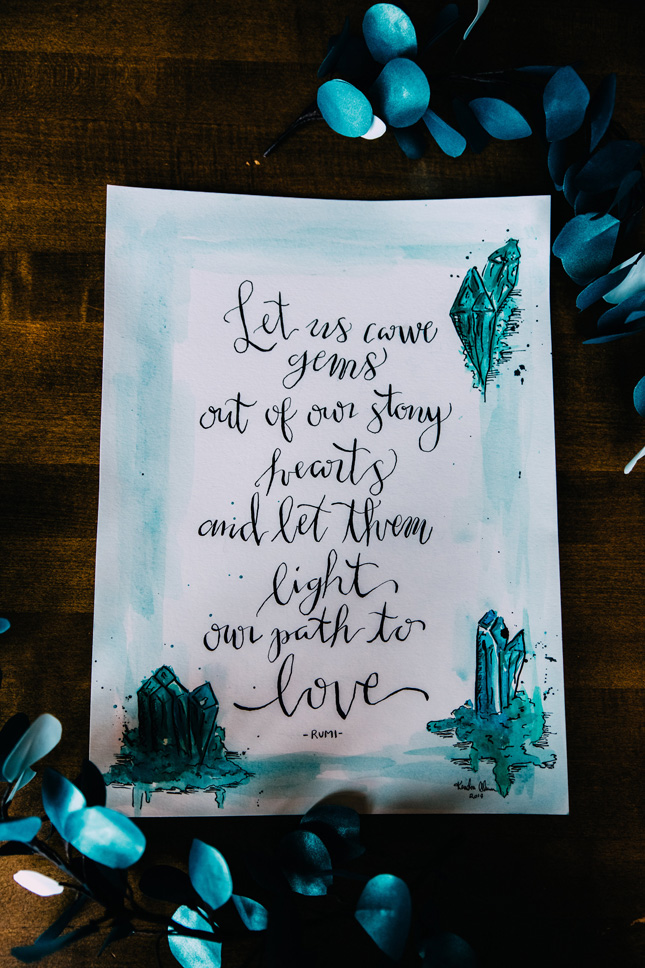 This crystal green art print was created by Kendra Allen Design to complement the greenery, gold and geode theme to the shoot.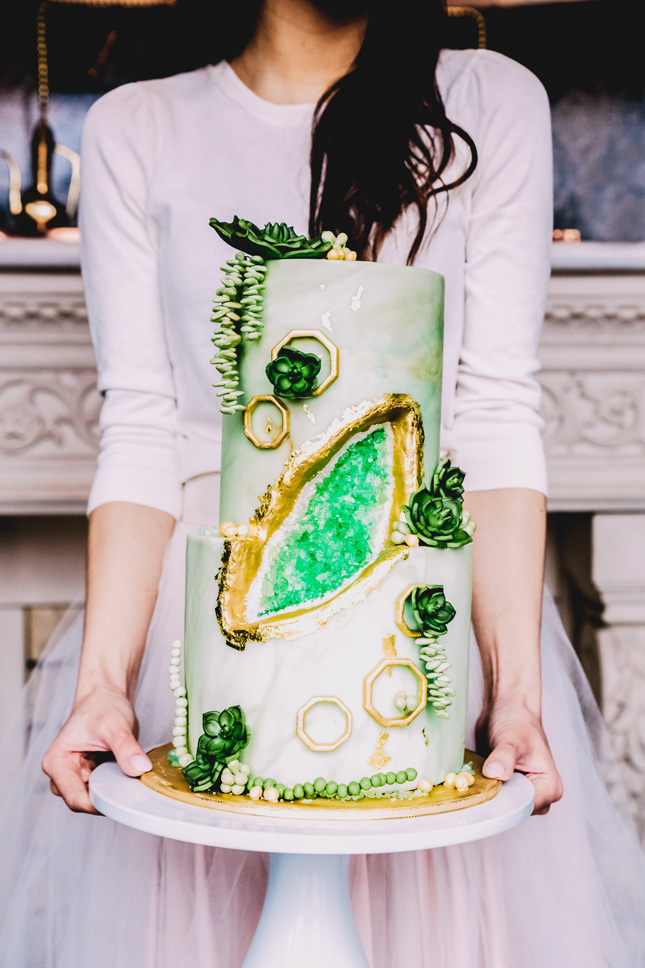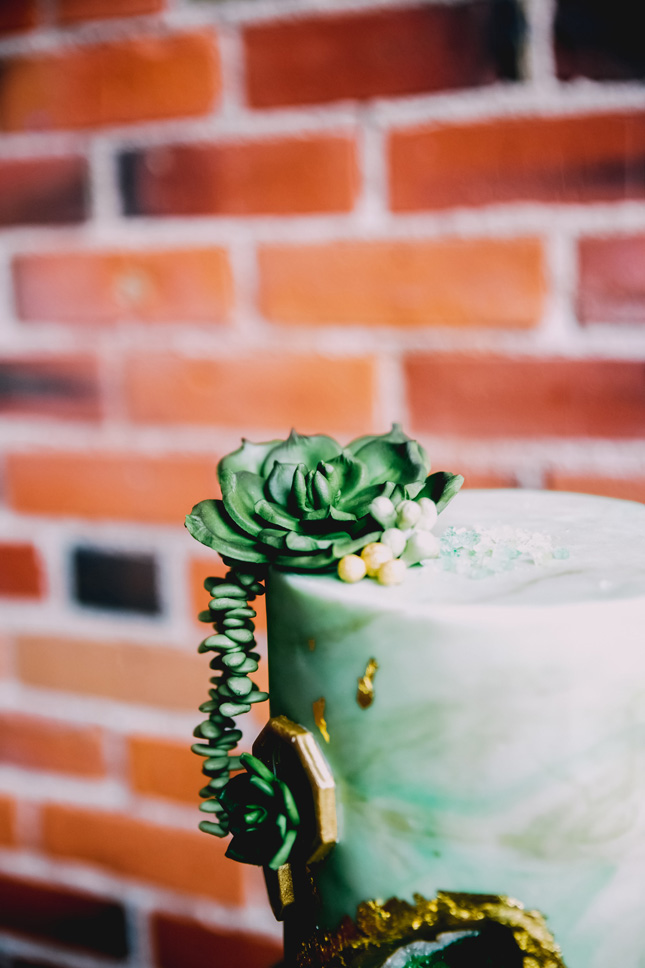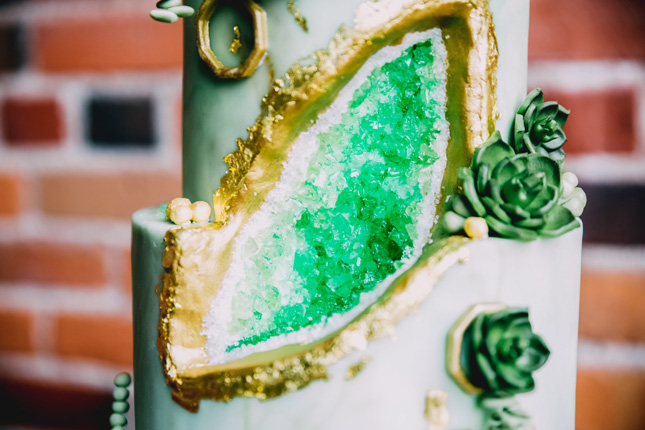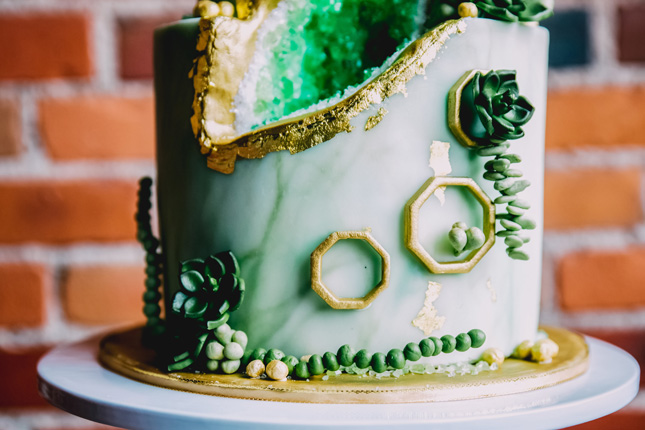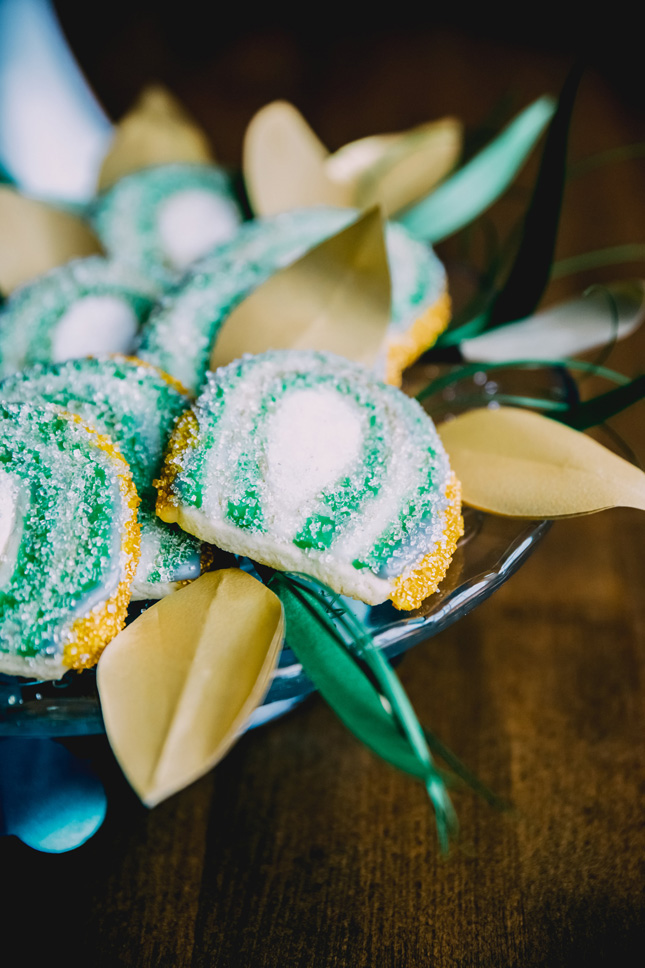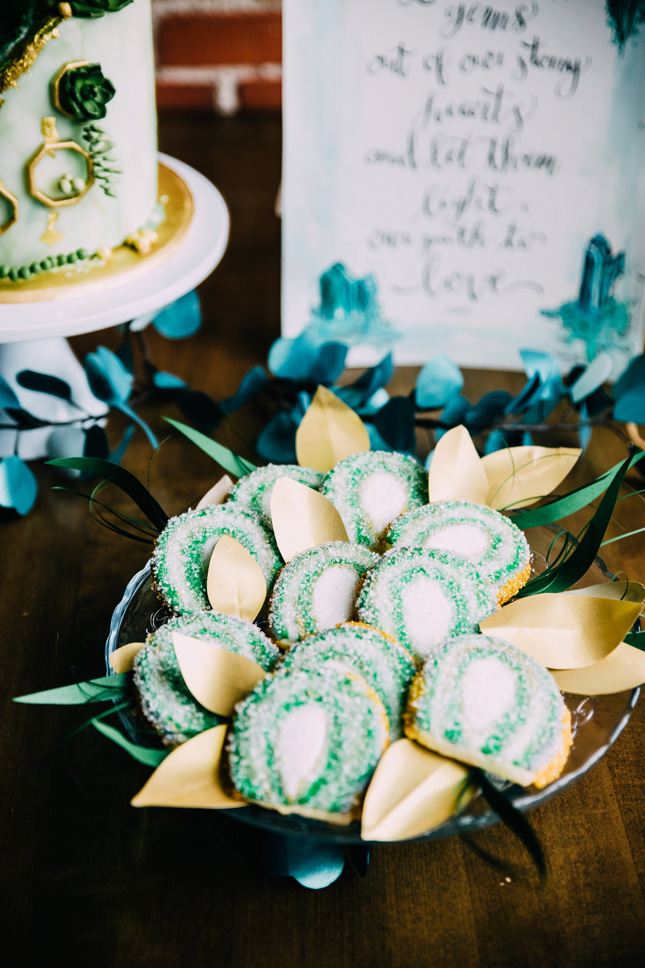 The cakes were created by Milk and Cookies bakeshop, and they did an incredible job creating a pretty realistic geode vibe on the cake.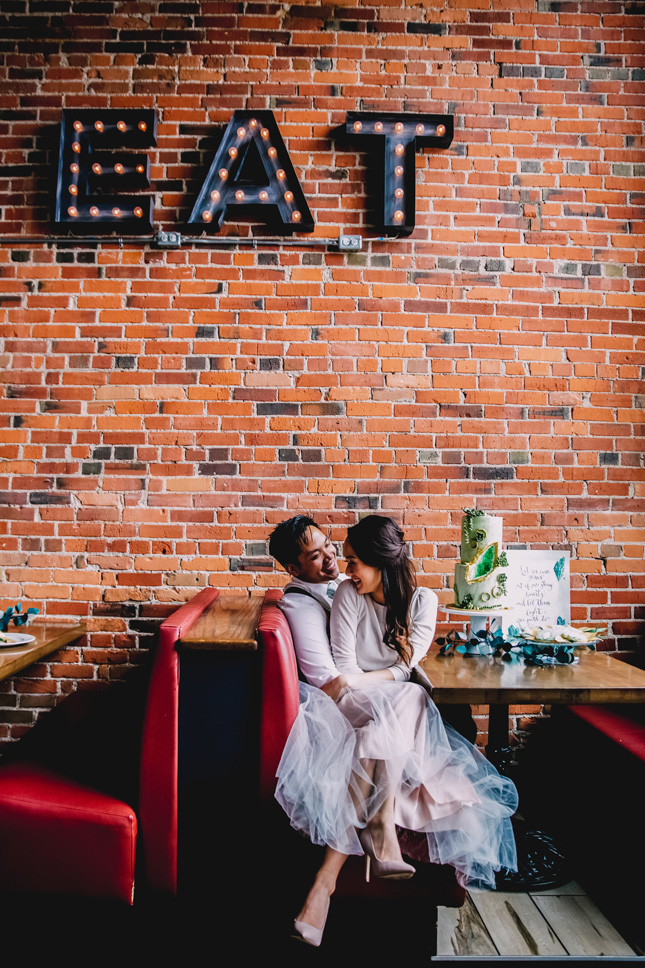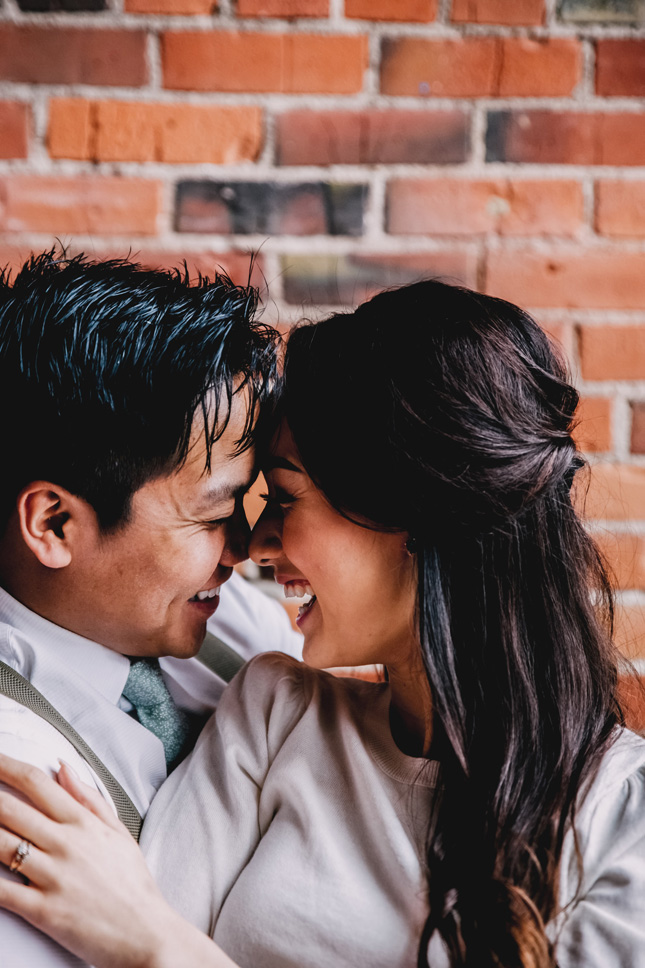 The Parlour, an Italian restaurant in downtown Edmonton, was the perfect location, providing a modern and rustic backdrop to the whole affair.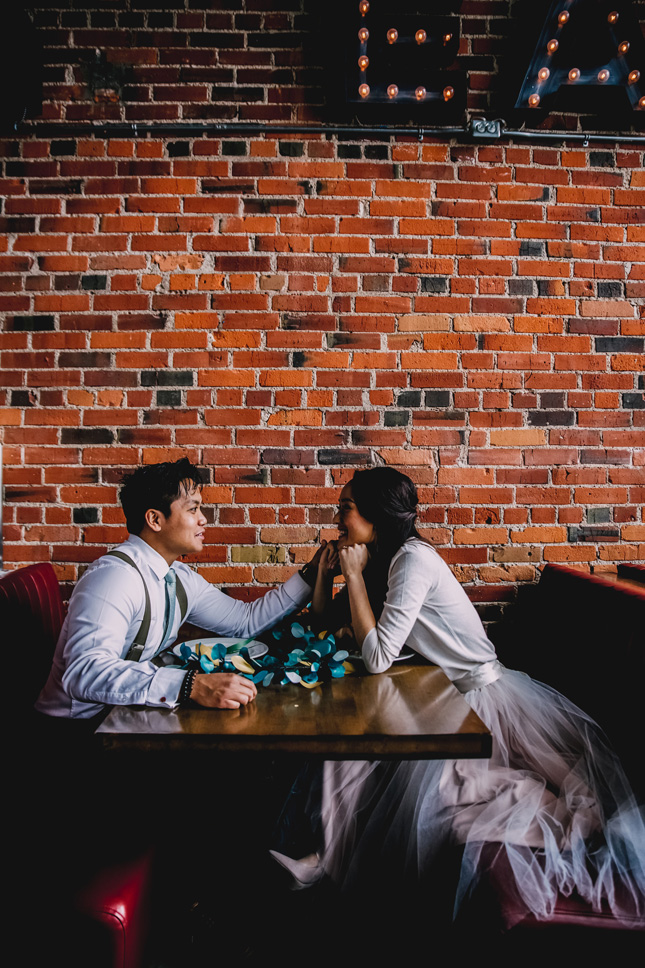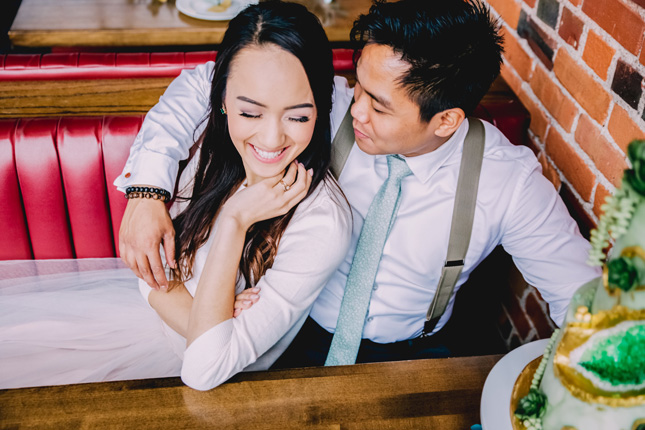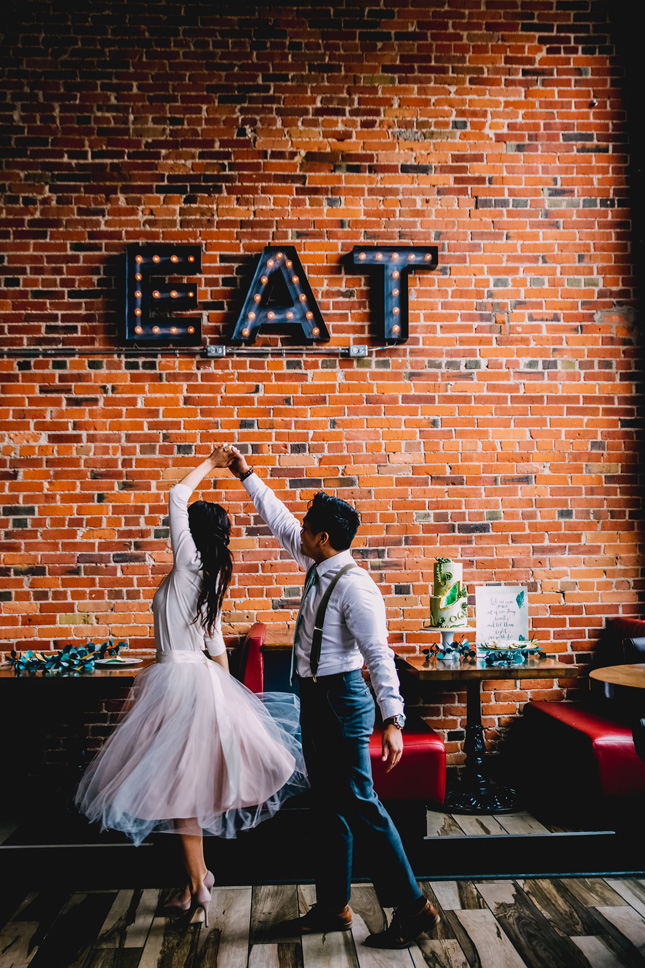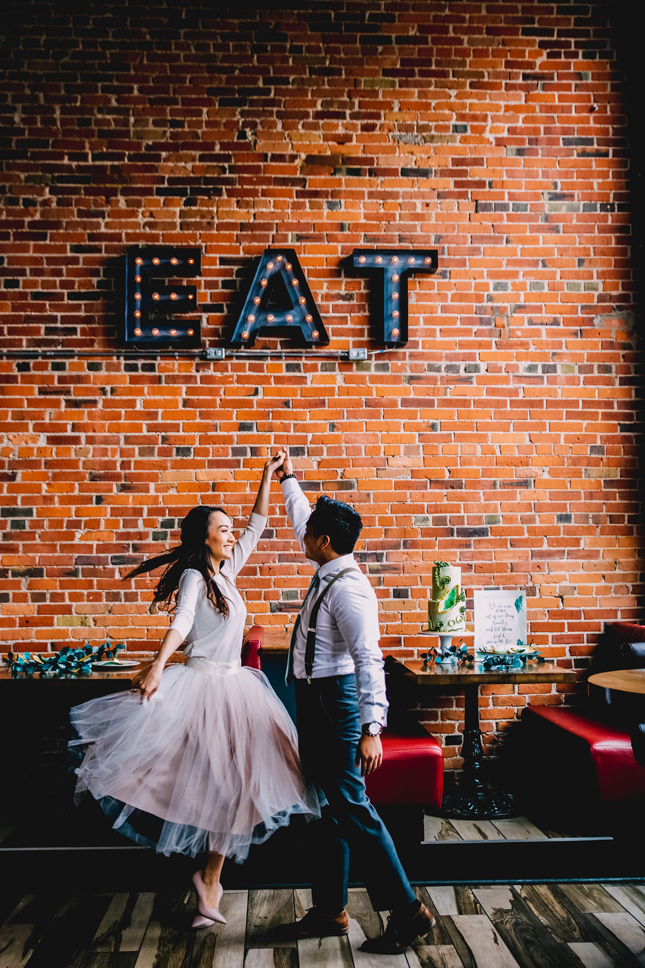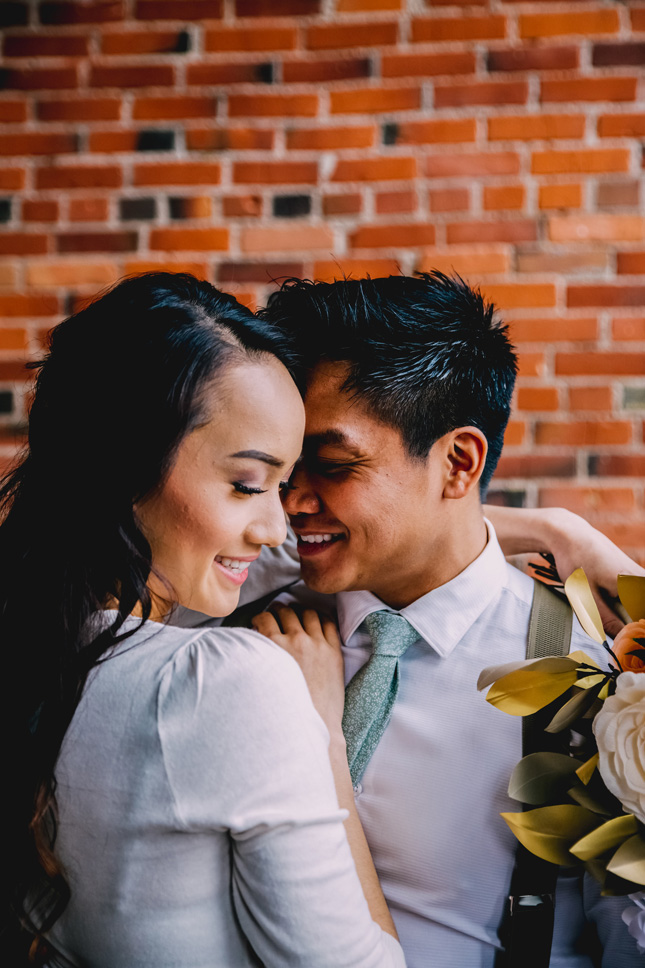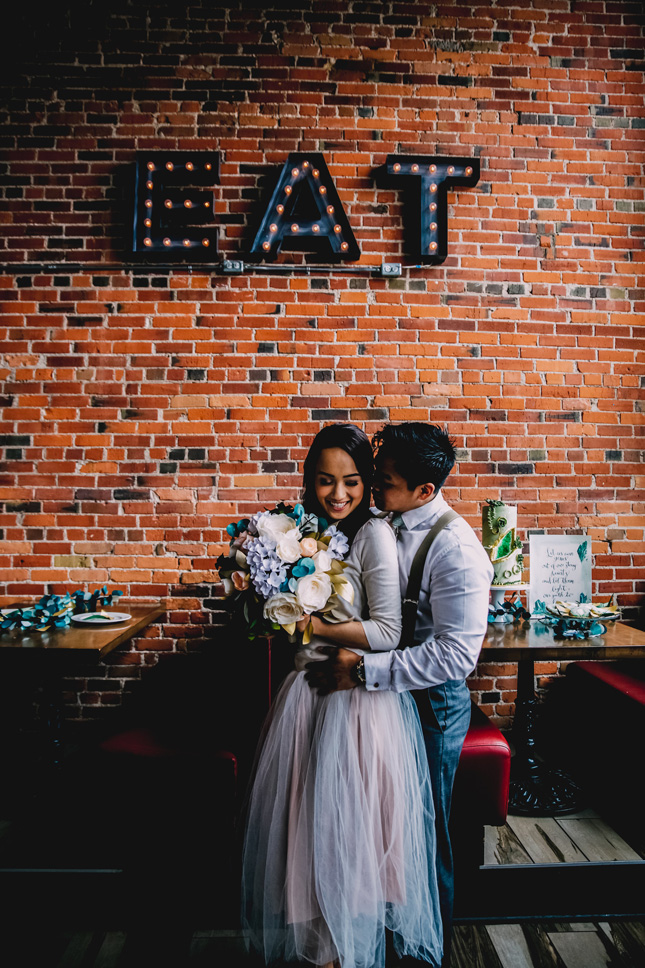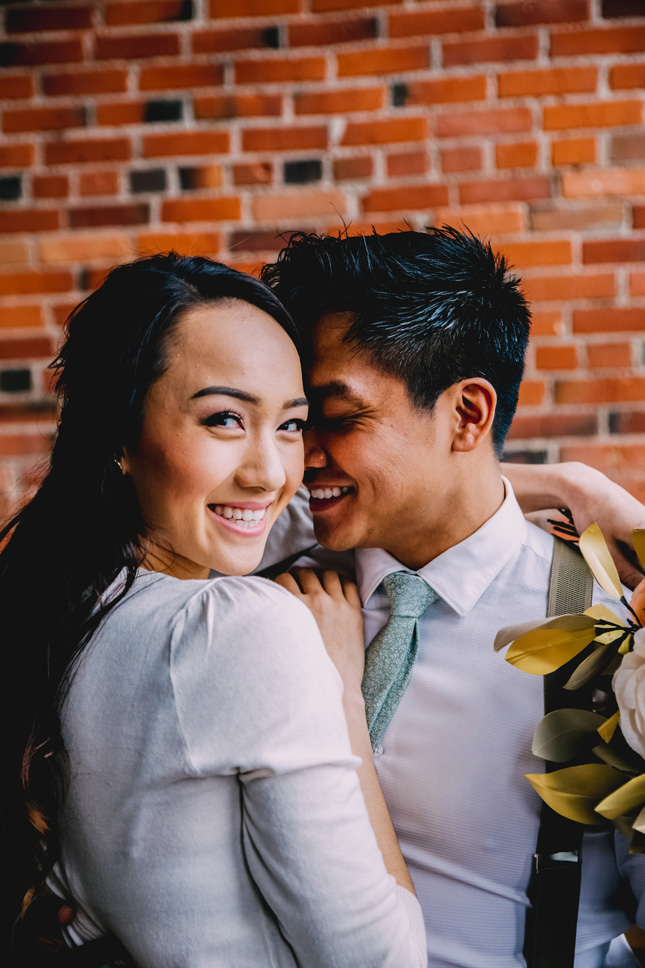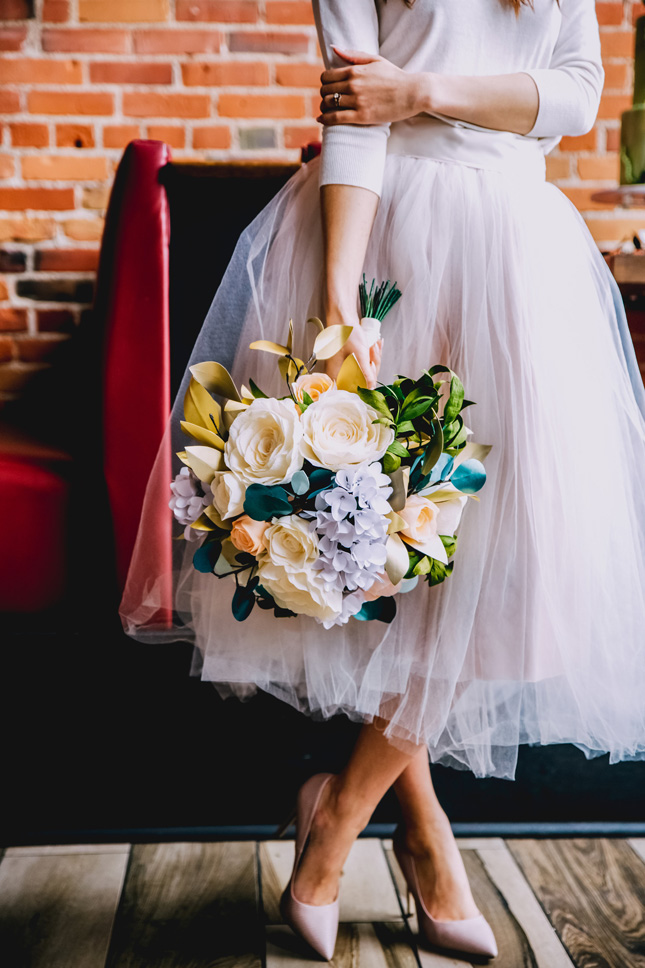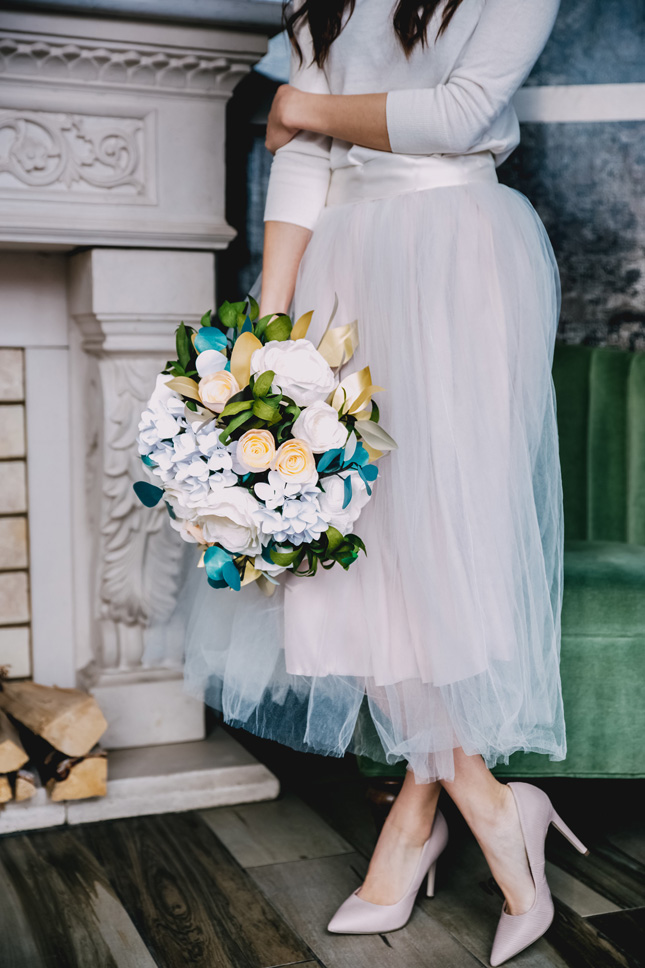 The flowers are one of our favourite parts of the whole shoot. If you can believe it, the bouquet and greenery are all made out of paper. Wheat and Wildflowers were the brains behind the florals, creating the pieces by hand and looking to give couples an alternative to live greenery.