Deciding on a engagement ring, is one of the most (if not the most) difficult parts of any wedding. It's a piece of jewellery that you'll see everyday and treasure forever, so you're going to want to make sure it's one that you love, and more importantly, something you'll never get tired of. But have you ever considered actually designing your own engagement ring? Well we caught up with Goldsmith Nigel O'Reilly, to find out exactly what's involved.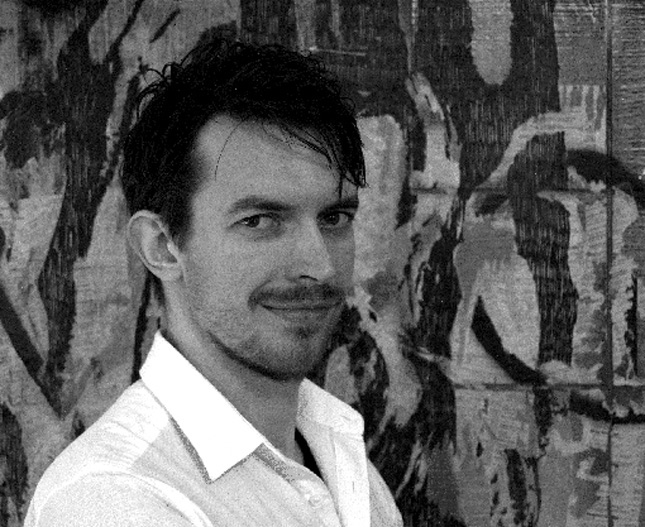 1: I want to have a unique engagement ring created, where do I start?
"Initially, I have a meeting with you to figure out what separates you from everyone else; what makes you tick; what you like; and most importantly what you don't?! After this initial consultation, I put together a series of sketches, and work out a budget that suits you. Clients can be reluctant when getting a bespoke piece made, they worry they might not like it when they see it in the flesh or that it won't look exactly as it is in the design sketches. We eliminate this problem by having a 'no obligation' policy. If you are not 100% happy with the ring when it's finished, then we won't be happy to sell it to you. I want every customer to love their ring. You will only buy your engagement ring once, so it has to be 100% perfect."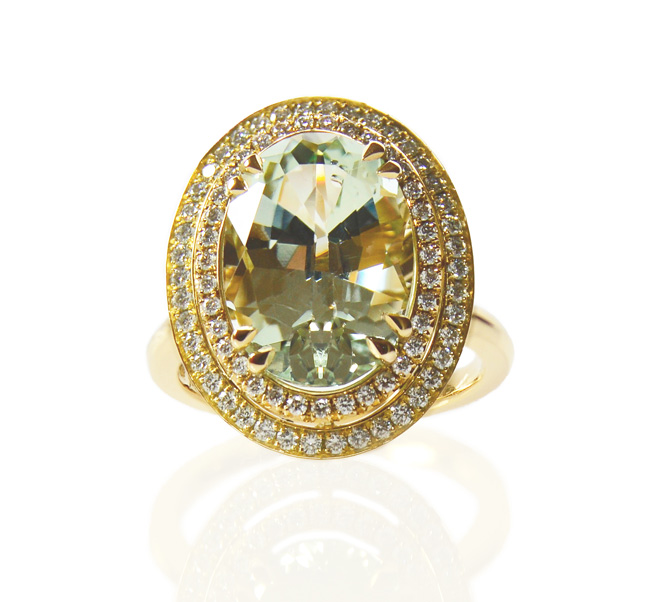 2: Does it cost more to have a bespoke ring created, than to buy off the shelf?
"Yes and no - every client is different and has a different budget. Whatever budget is agreed upon, I create the best possible ring for that price. Do not be fooled by flashy adverts online, there is no such thing as a 'high quality cheap diamond'. You would be amazed at how creative a goldsmith like me can be on a tight budget. Buying off the shelf always means mass produced, and mass produced is always cheaper, but you sacrifice design, longevity, individuality and sometimes even comfort."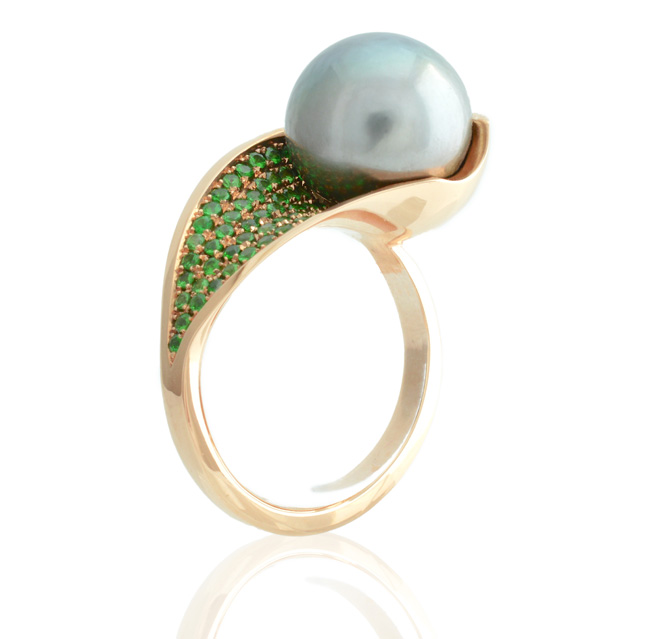 3: How long will the process take?
"From the moment you give me the green light it takes three to four weeks to complete a ring. It can be finished sooner if needed, but the best things in life should not be rushed!"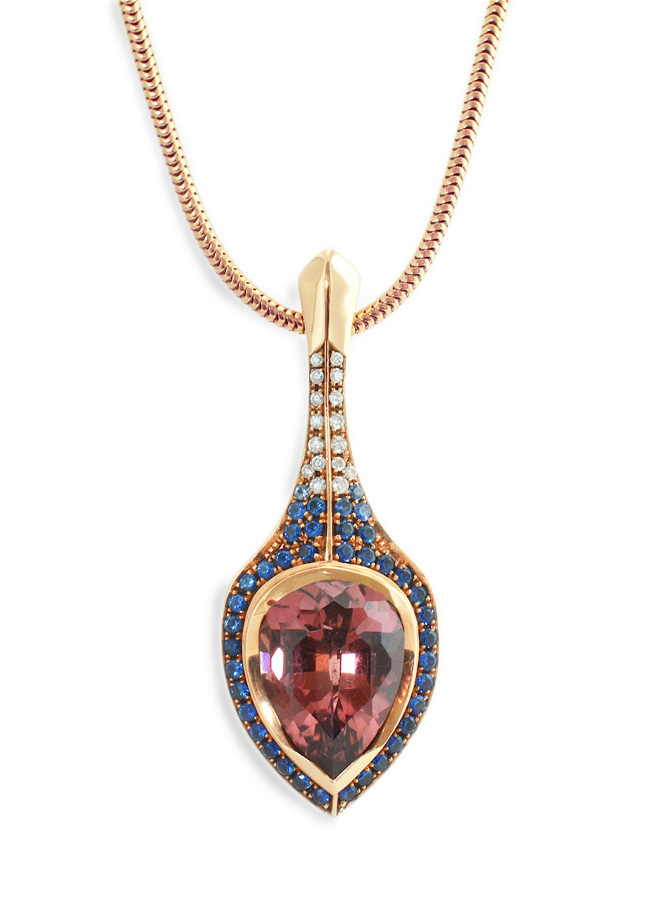 4: I have a piece of old jewellery that I would like incorporated into my design-is this possible?
"Yes, definitely! Nothing makes a ring more special than having sentimental value incorporated into its design. Older wedding bands, bracelets or earrings can all be incorporated as part of the piece; either melting down the gold and using it as the base metal, or leaving the older jewellery intact and working it into the new layout. It's an exciting way to work, using heirlooms and creating them to pass on."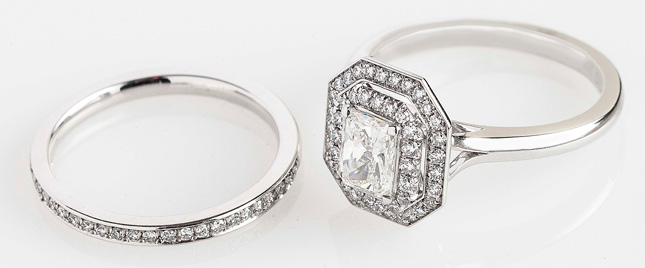 5: Can I have a matching wedding band created?
"Here in the studio, we always design an engagement ring so that a matching wedding band fits snugly alongside. For me as a goldsmith, it's highly irritating to see an engagement ring and a wedding band that do not sit properly together. One's eye is constantly drawn to that imperfection and that's the only thing that other people will notice. It is the tiny details such as this that makes jewellery go from 'just OK' to 'absolutely perfect'. An ill-fitting band also increases wear and tear of gold as they constantly rub against each other. It's worth doing properly in the long run and getting a fitted band."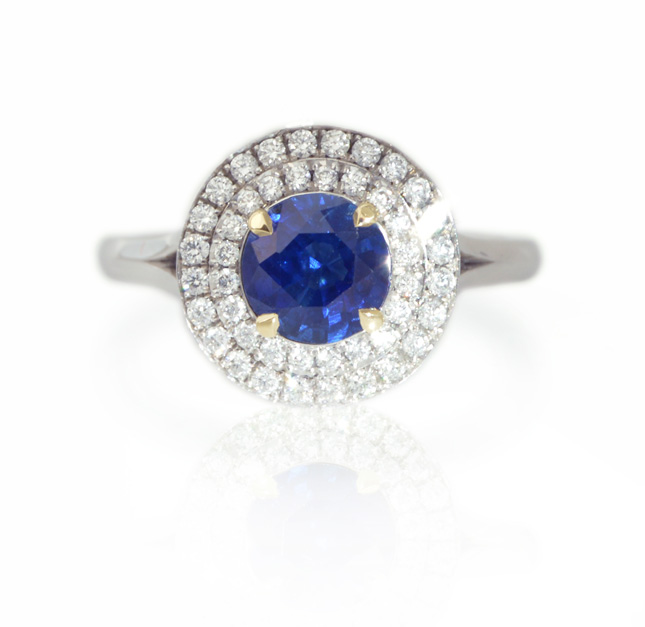 6: Is it possible to have my ring valued afterwards?
"Yes, of course. We are in close contact with one of Irelands leading jewellery valuers: Padriac Lavin. On your request, we can have your ring valued, your diamond fully stone mapped and your certification of authenticity signed off upon. In the past I have seen diamonds bought online or abroad, usually in the Middle East or the US, that have been given a fraudulent high grade certification which lead to incredible stress on the couple and disappointment when they discovered their diamond is not what was expected.
"Gold and platinum are other items of confusion. Even though a ring may be hallmarked 18ct gold, there is in existence a low quality 18ct white gold. Rings made with this metal have a pale yellow tinge, unnoticeable, as they are rhodium plated to cover it up, however once the rhodium wears on a cheap ring, the yellow tone will come through and is very obvious. I only use palladium high white gold in 18ct, which does not tarnish or turn yellow. 99% of all mass-produced jewellery uses cheap 18ct white gold; it contains tin and silver, which is also hard to re-size or repair. So keep an eye on what you buy and spend money wisely other wise it will cause you heart break in the long term."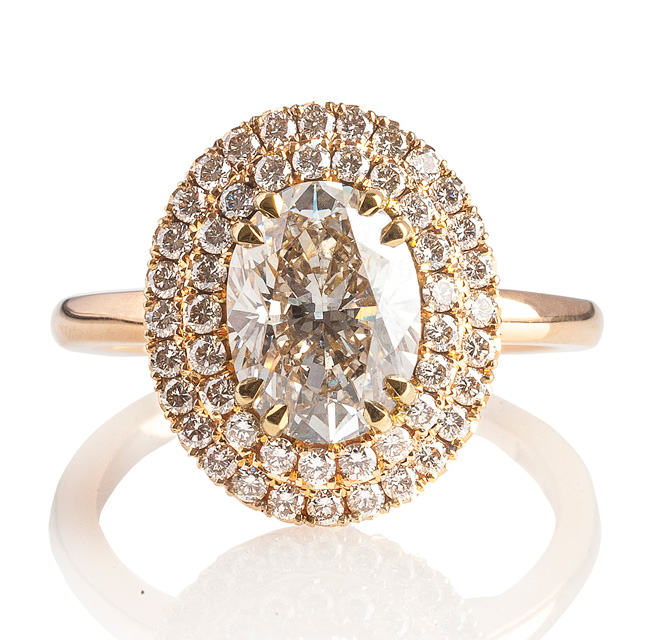 7: What's the best way to care for my ring?
"A diamond engagement ring should be worn every day, barring the few professions where it would be silly to. I build rings that will last lifetimes, so my clients should not be worried about daily wear. All of the jewellery that we send out into the world is always welcome to come back for a quick polish up or some TLC!"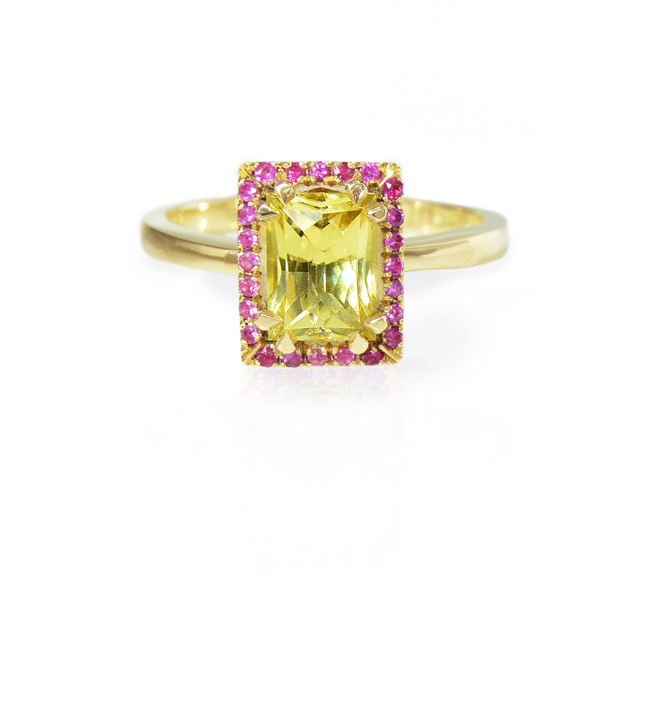 Contact:
Nigel O'Reilly Jewellery Designers & Goldsmiths
Claremorris, Co. Mayo
T: 087 2331841
W: nigeloreilly.com
Facebook | Twitter | Instagram