Elegant wedding dresses from some of Ireland's leading bridal boutiques were the order of the day for this shoot. Here, we teamed up with husband and wife duo Lou and Louis of The Lous and Grace of Grace & Saviour at Cliff at Lyons, Co. Kildare.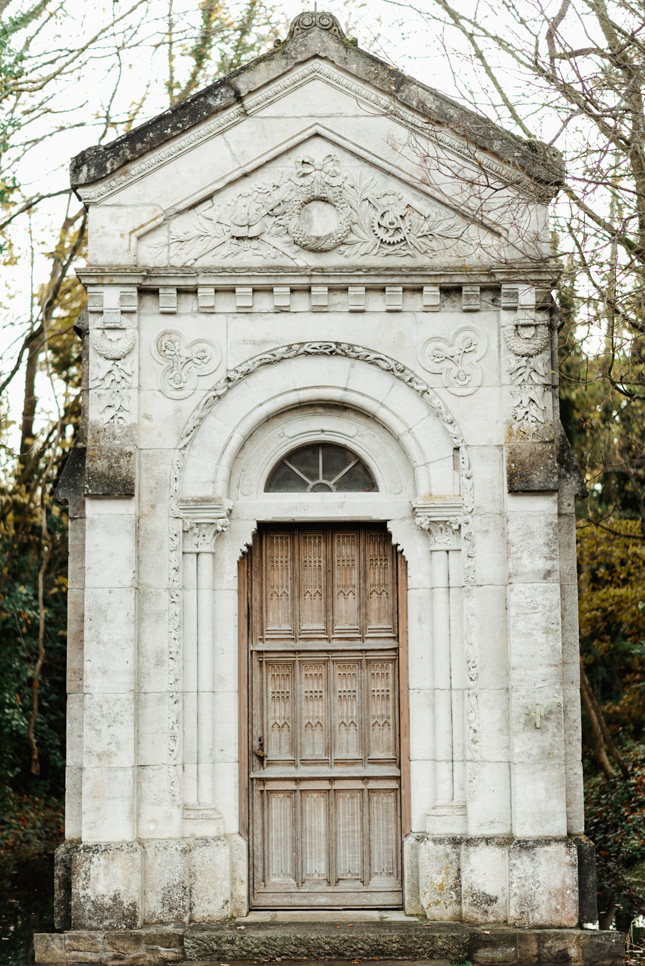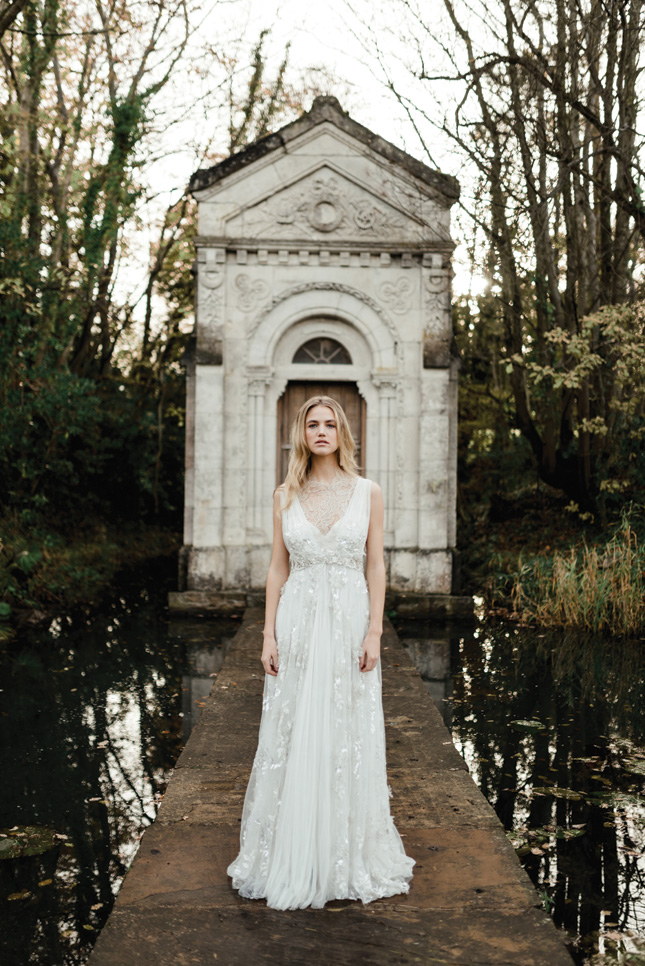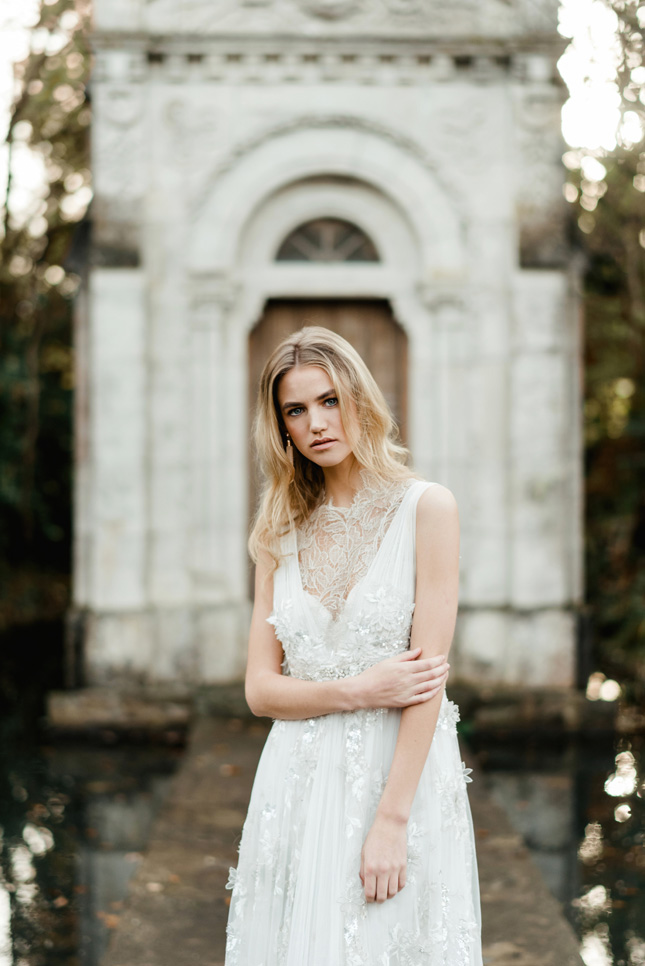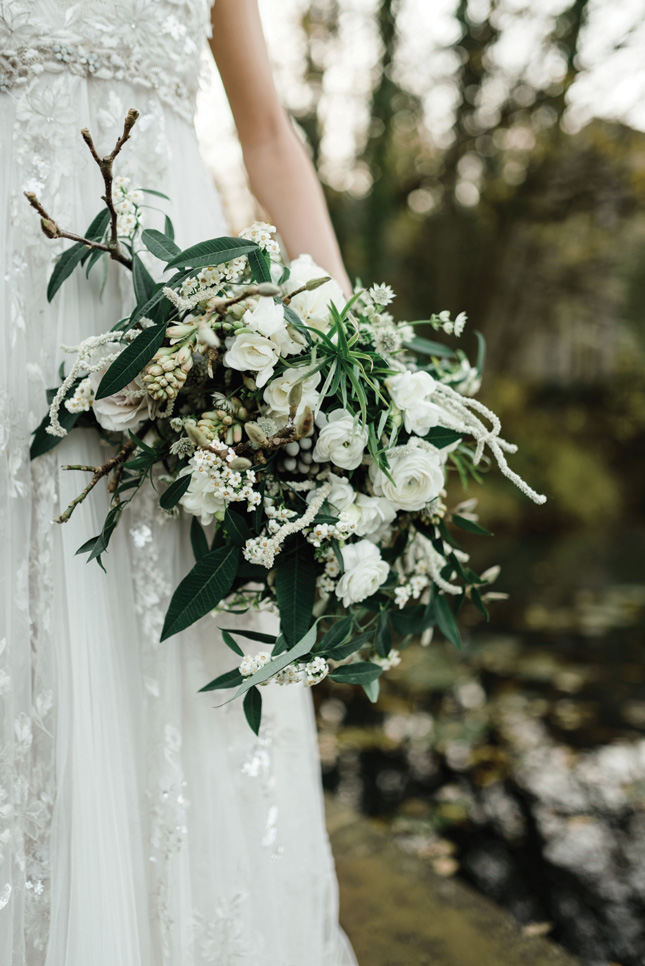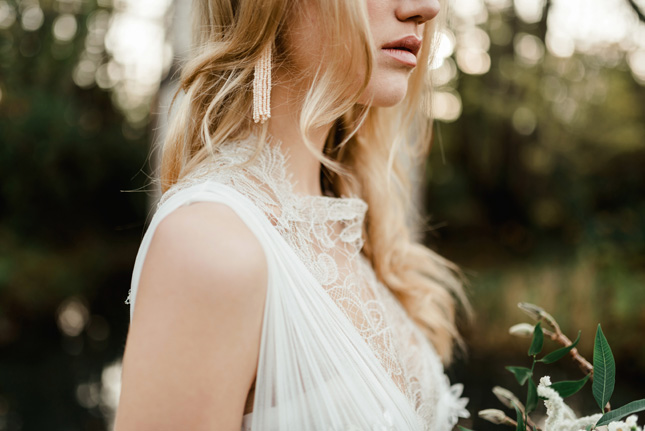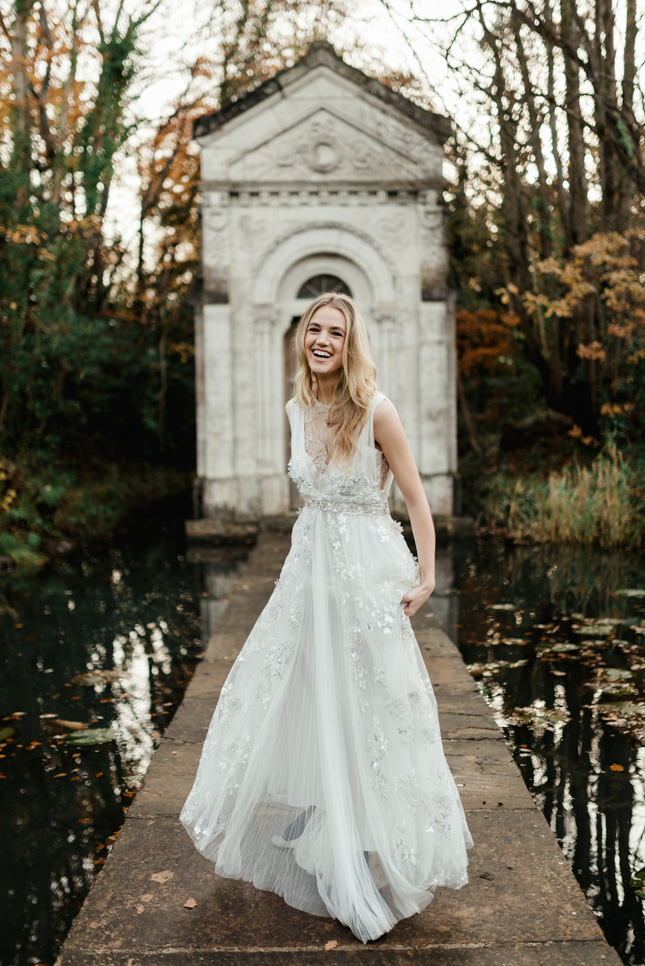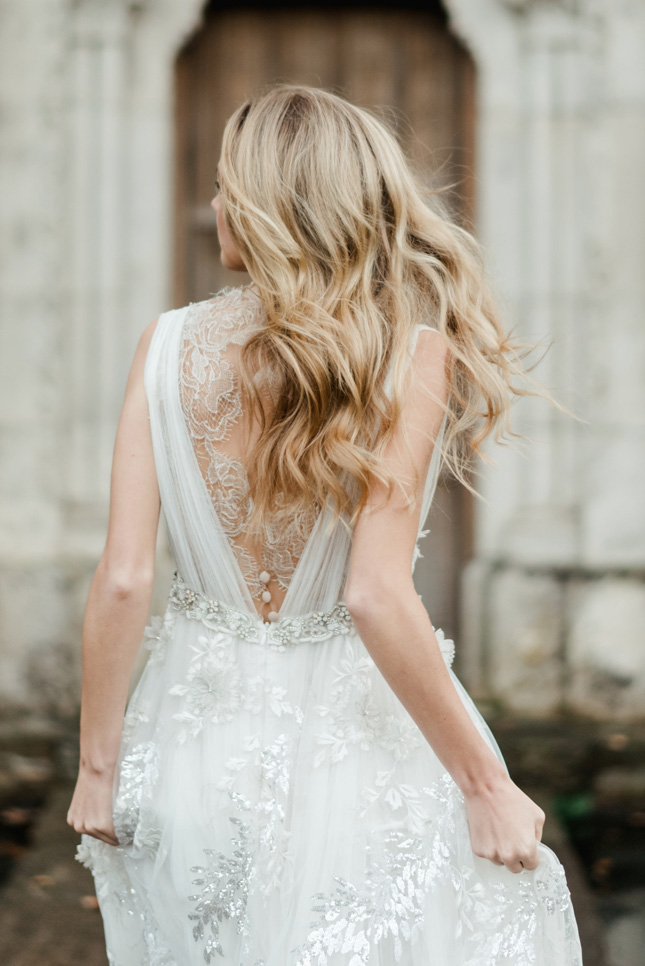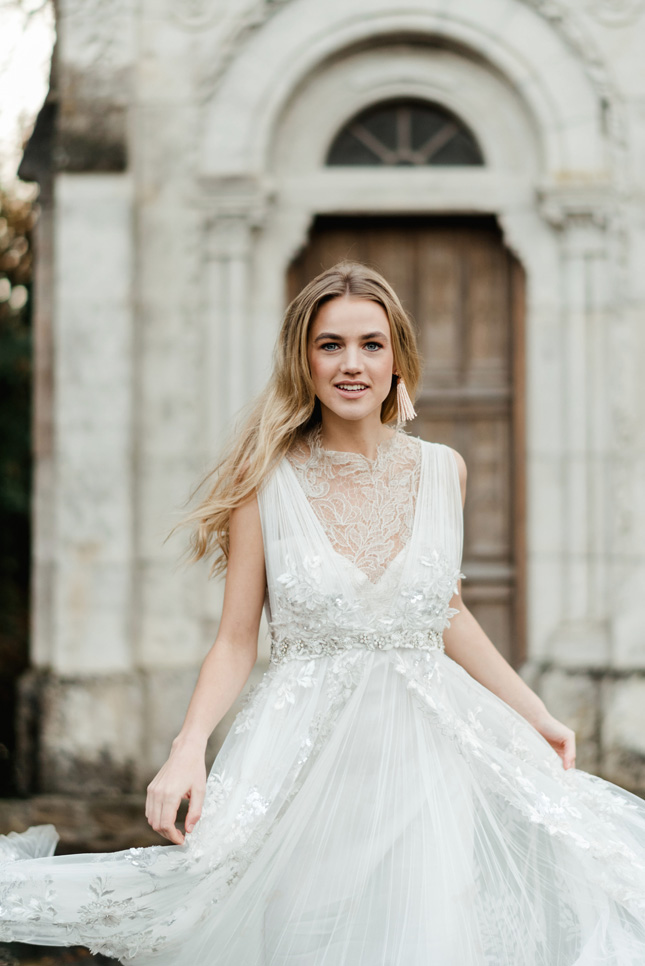 Dress by Kathy de Stafford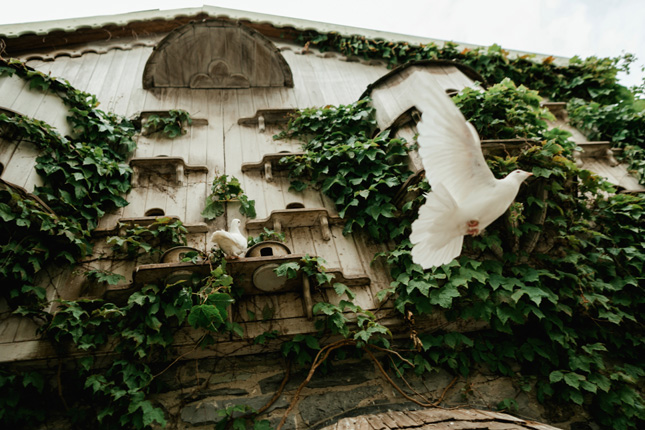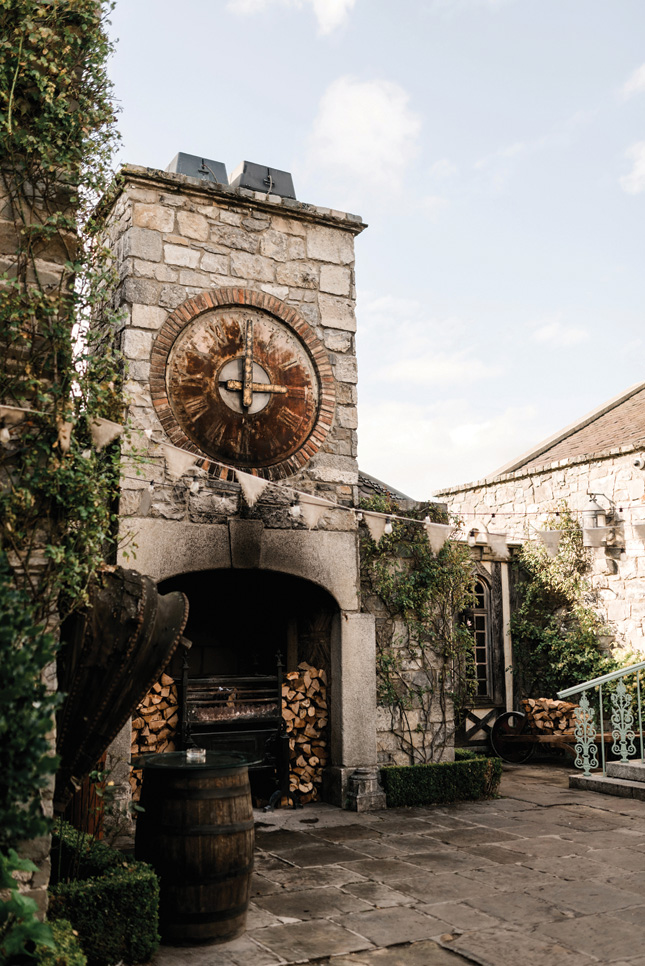 The gorgeous Apryl from Making Faces and Joan from Inch Hair Design joined us for makeup and hair duty, while Primrose Lane Bakery created a fabulous cake. As You Wish looked after stationery and the uber-talented Sylvia of Bella Botanica provided the stunning flowers. Our awesome vendors really helped bring this gorgeous shoot together.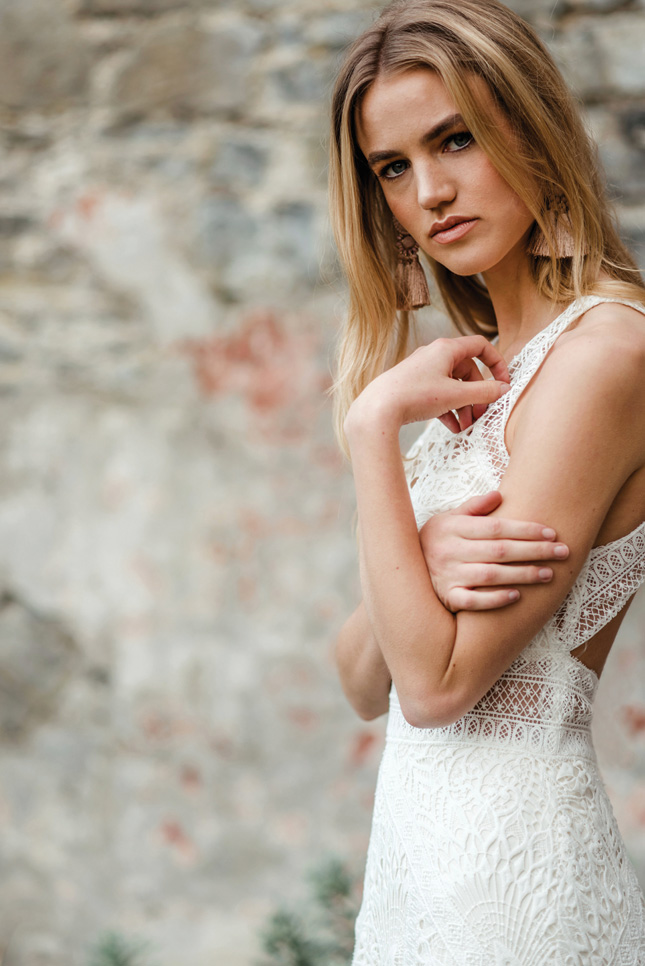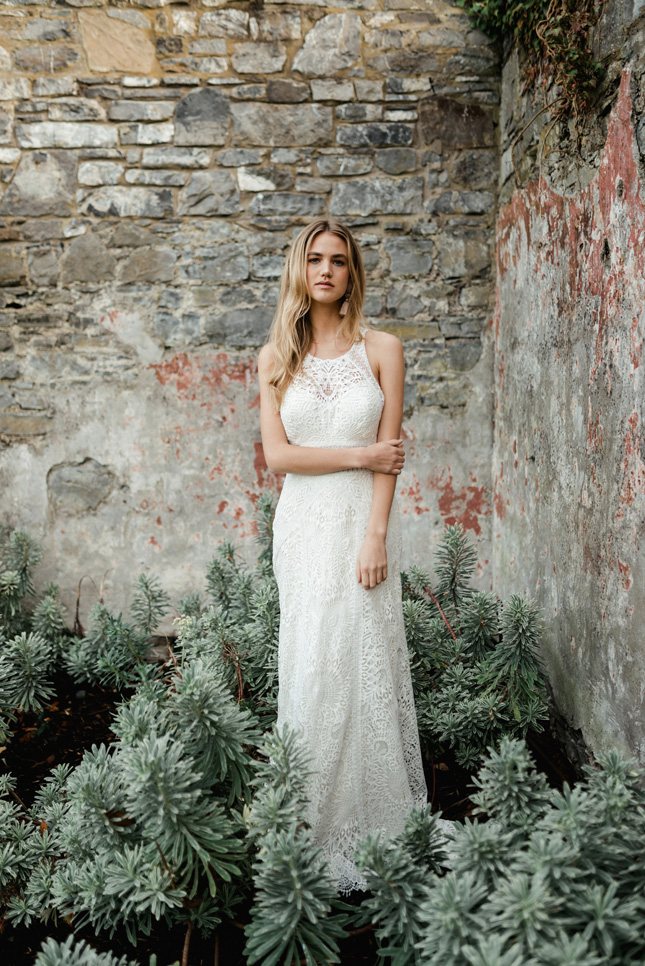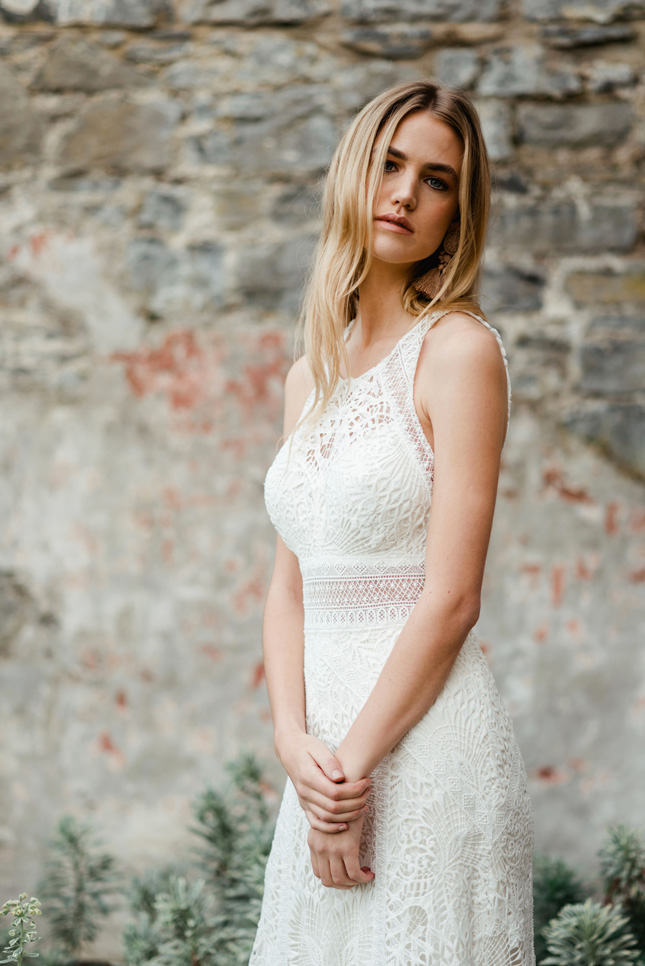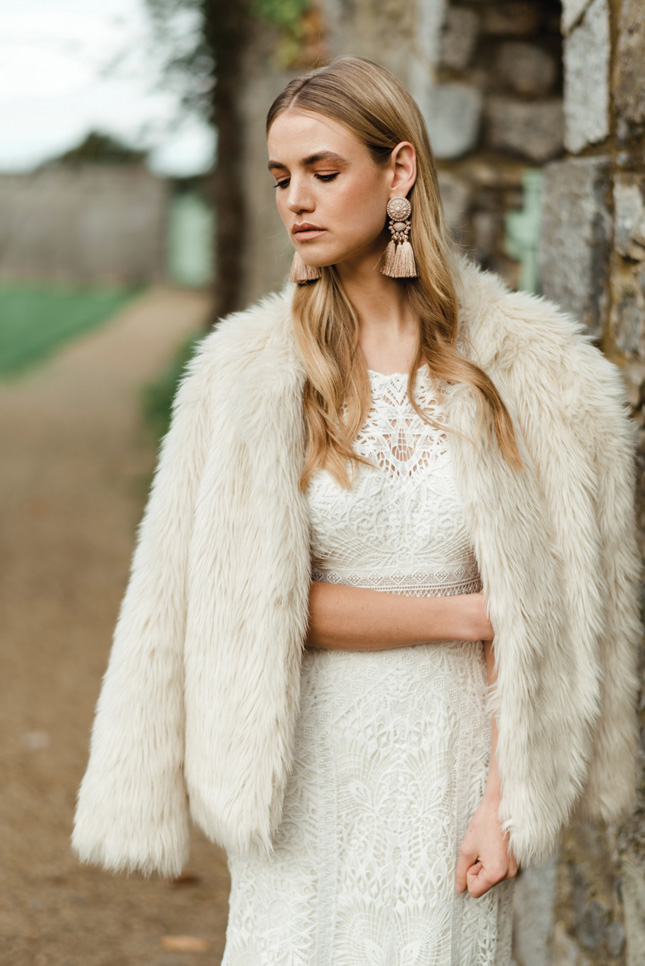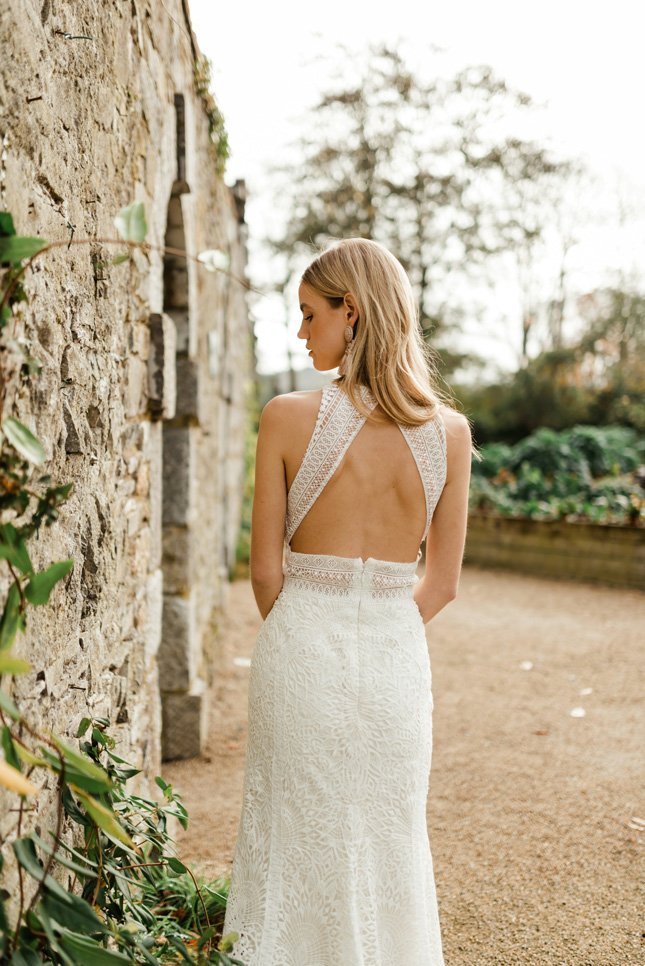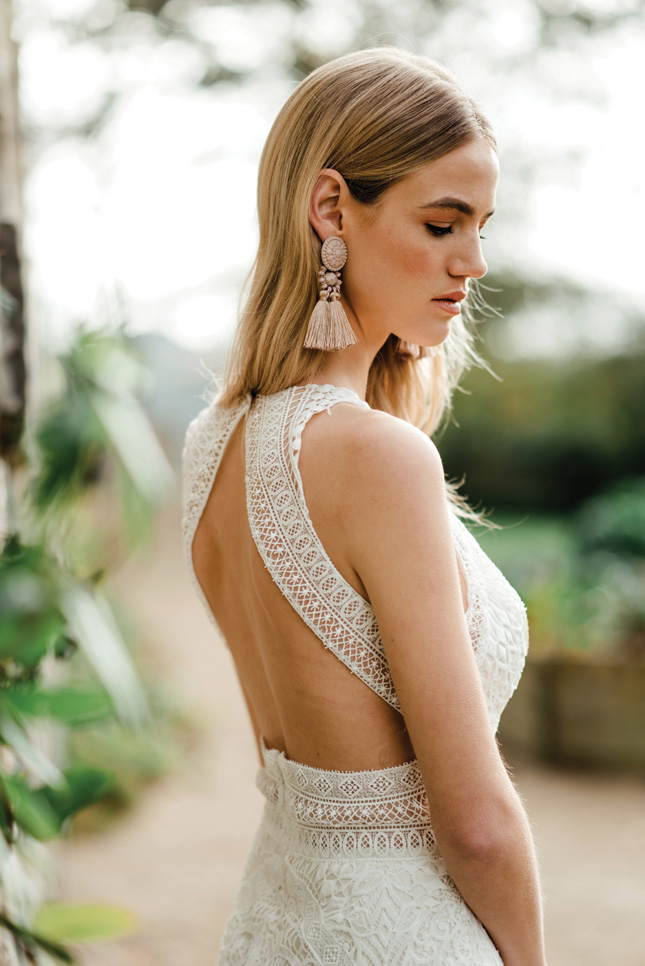 Geometric-style dress from Myrtle Ivory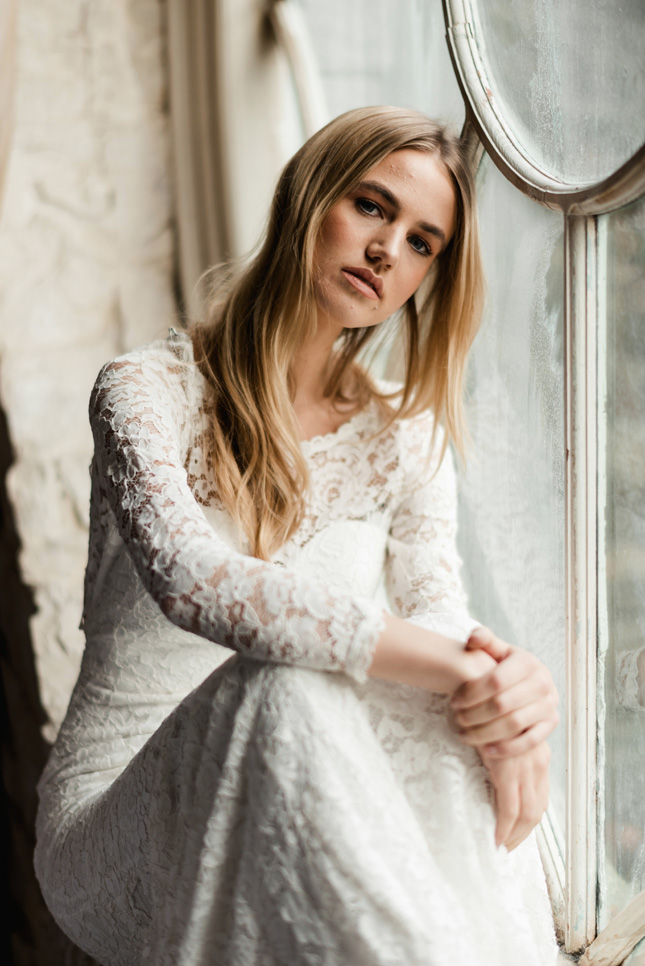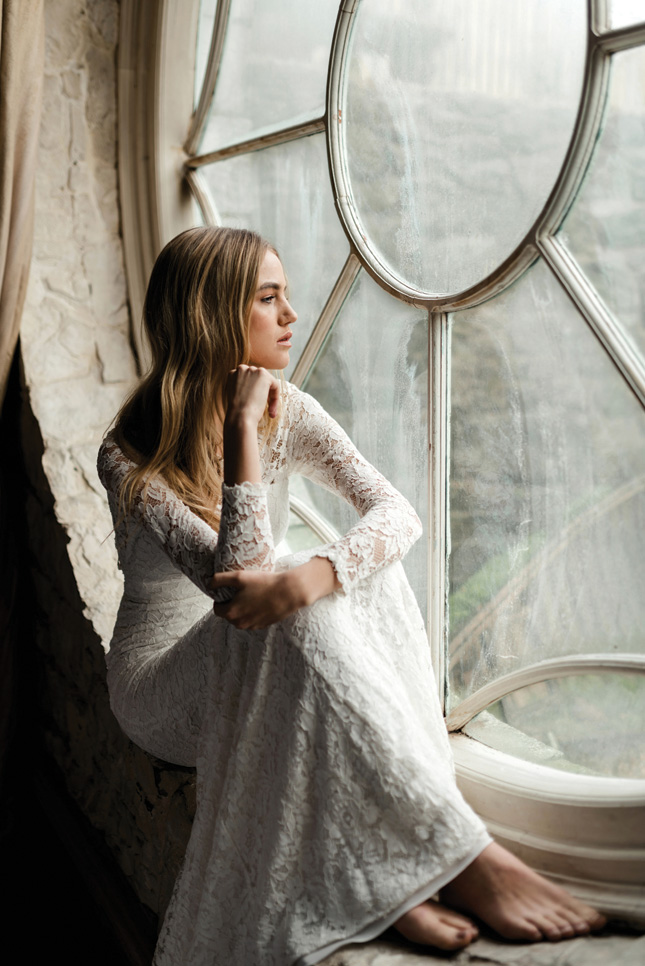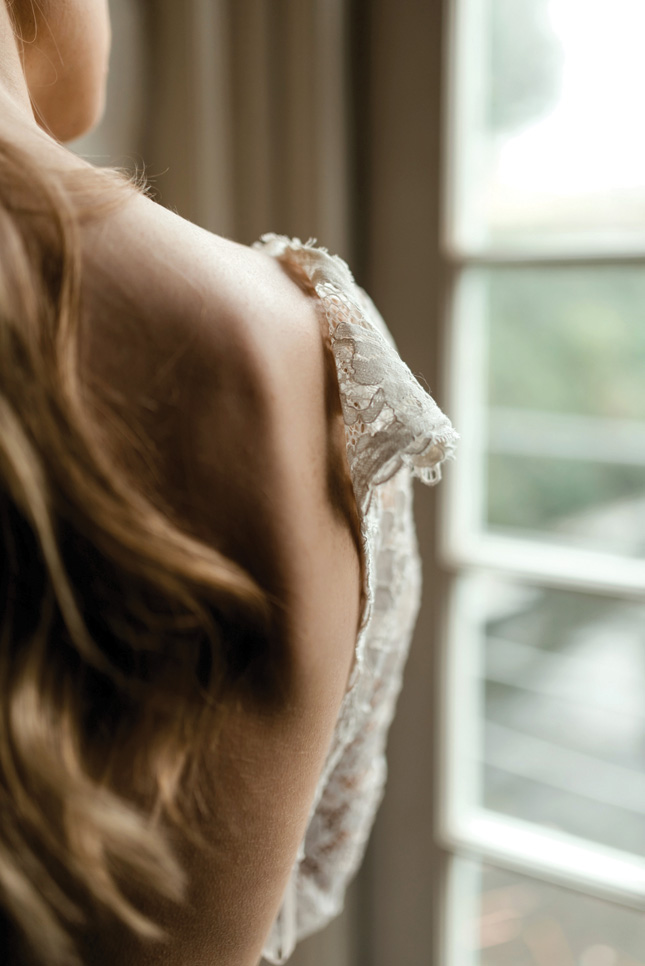 Lace gown from Marian Gale Boutique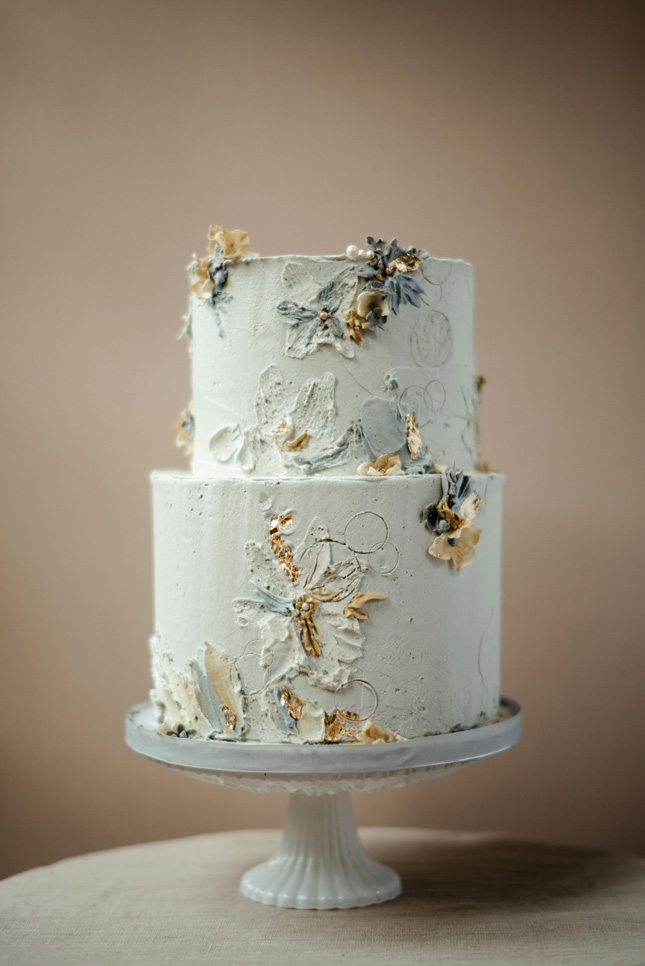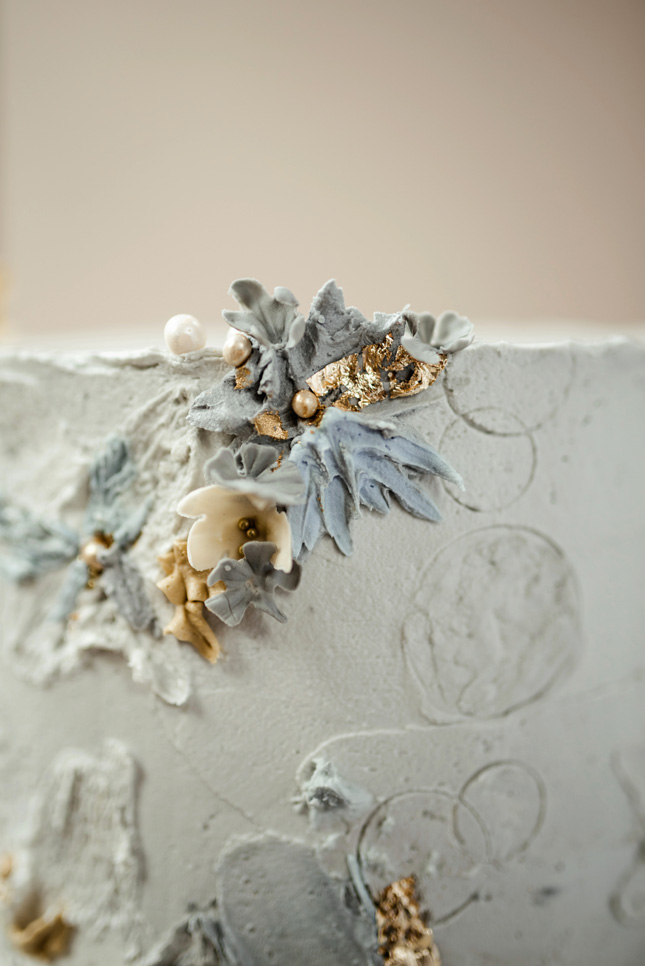 Cake by Primrose Lane Bakery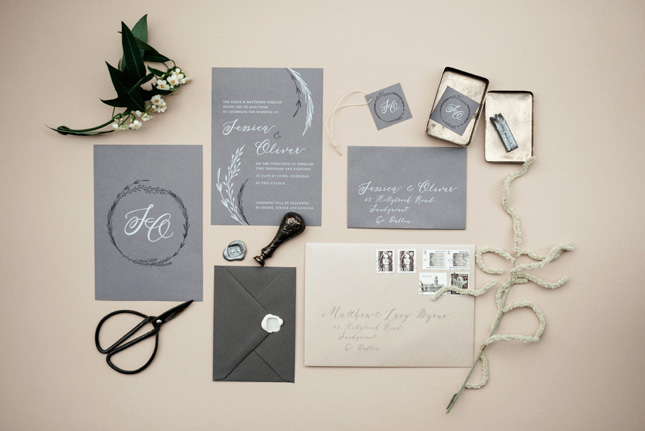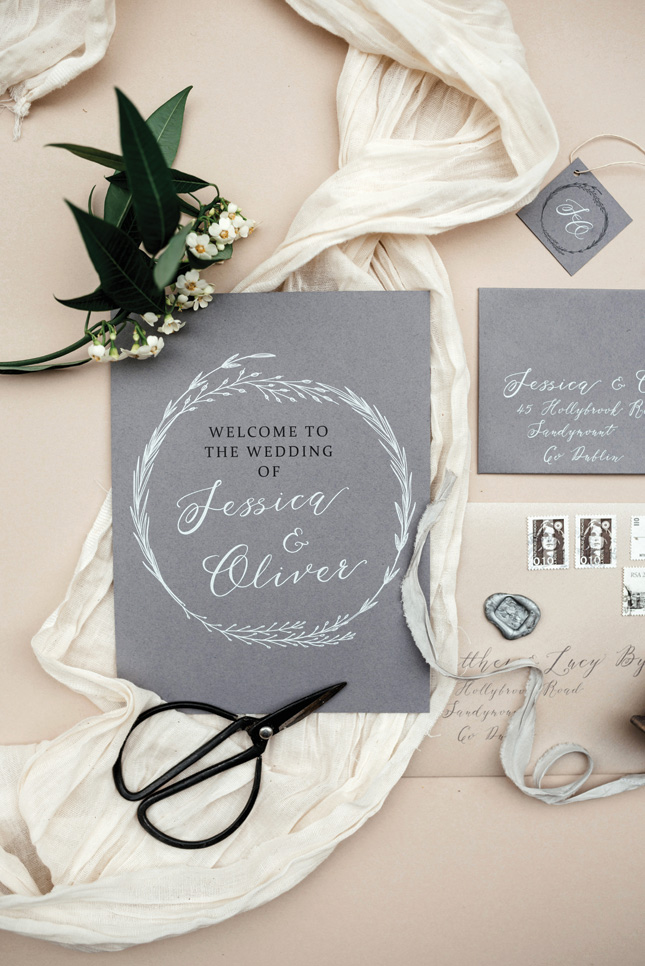 Stationery by As You Wish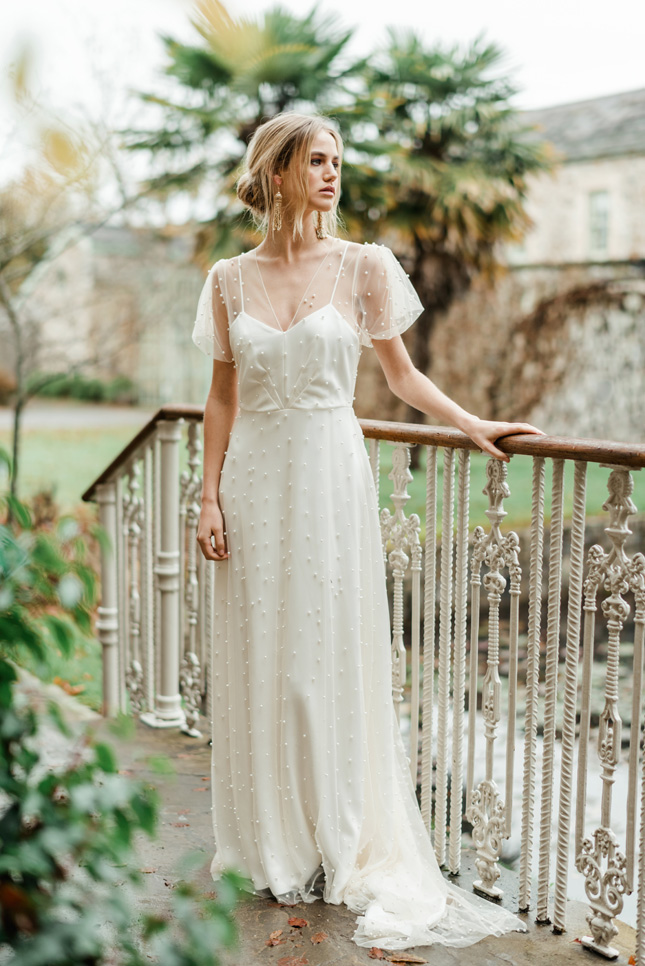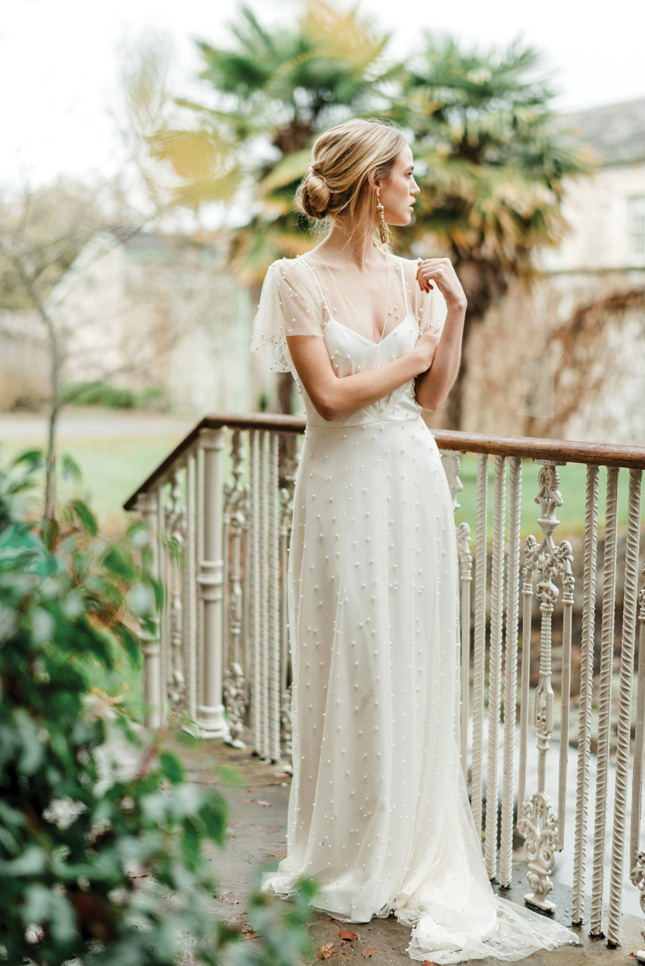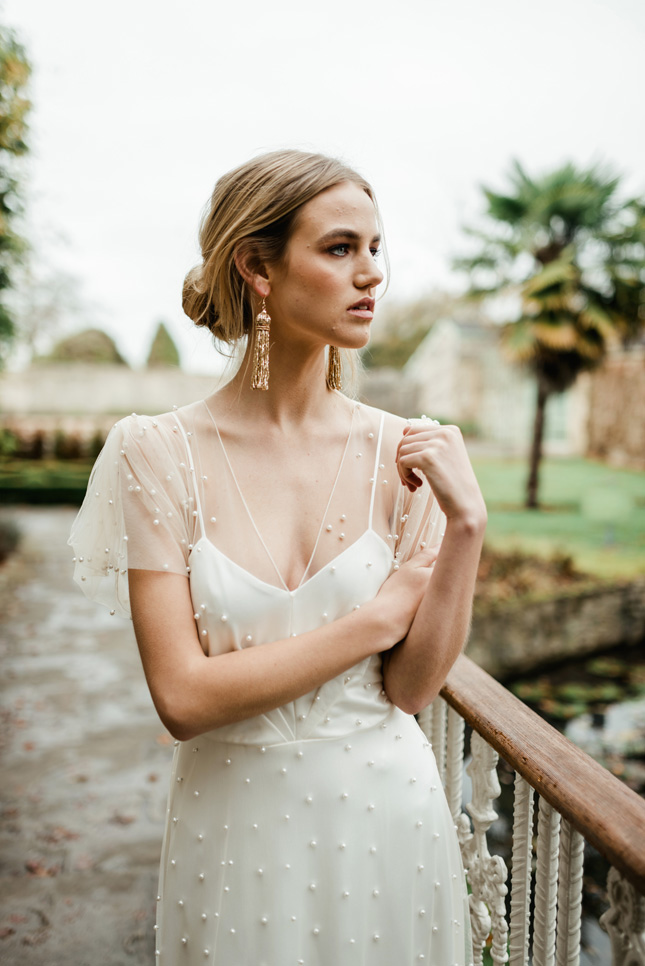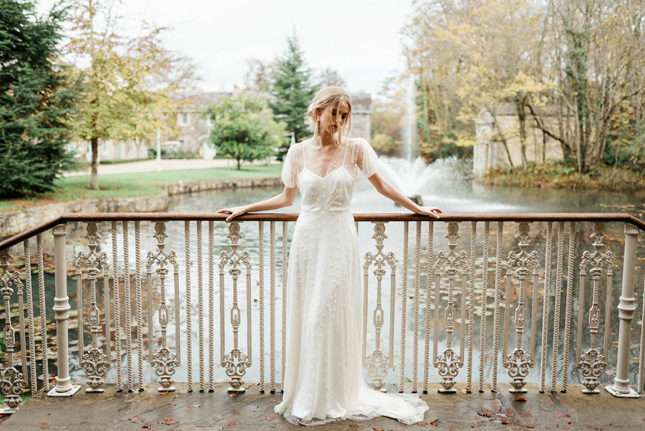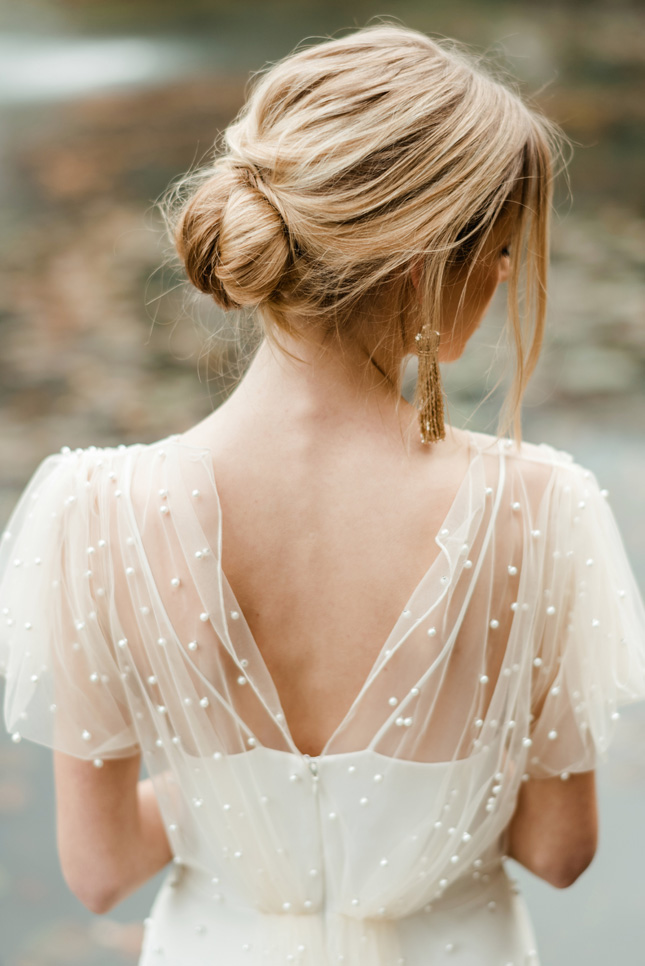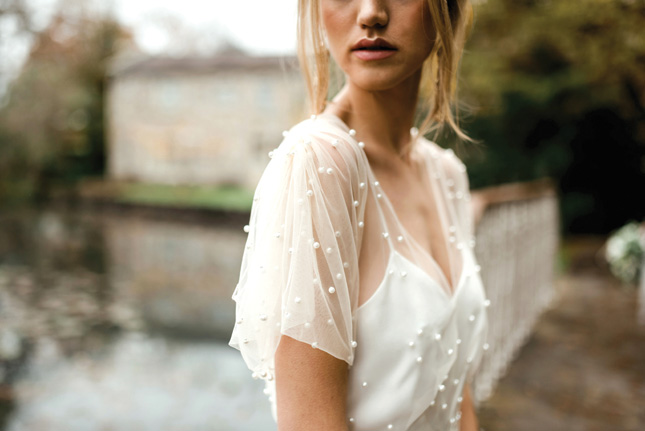 Pearl gown from The White Room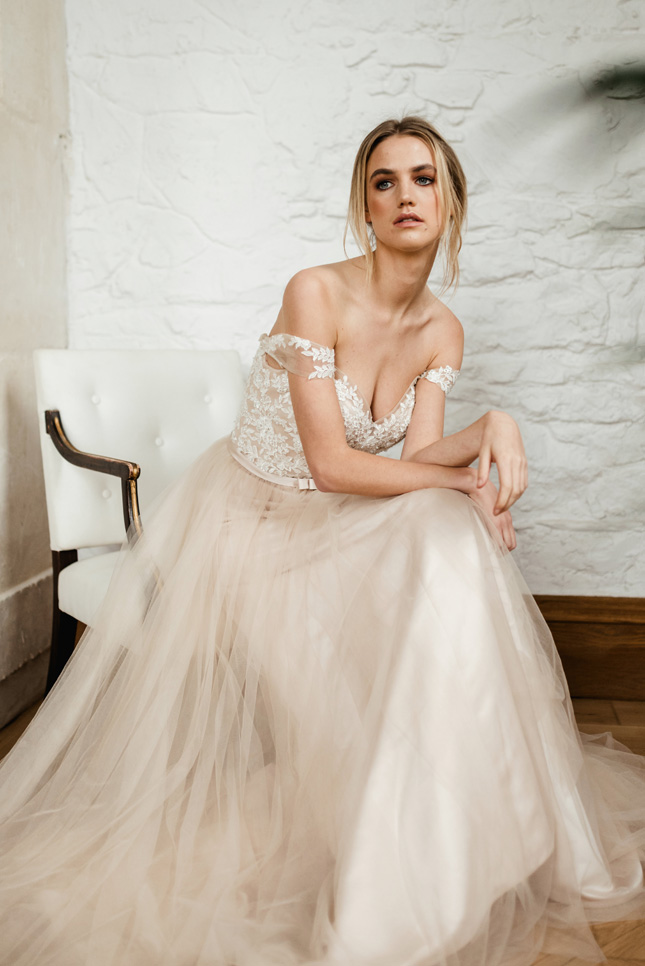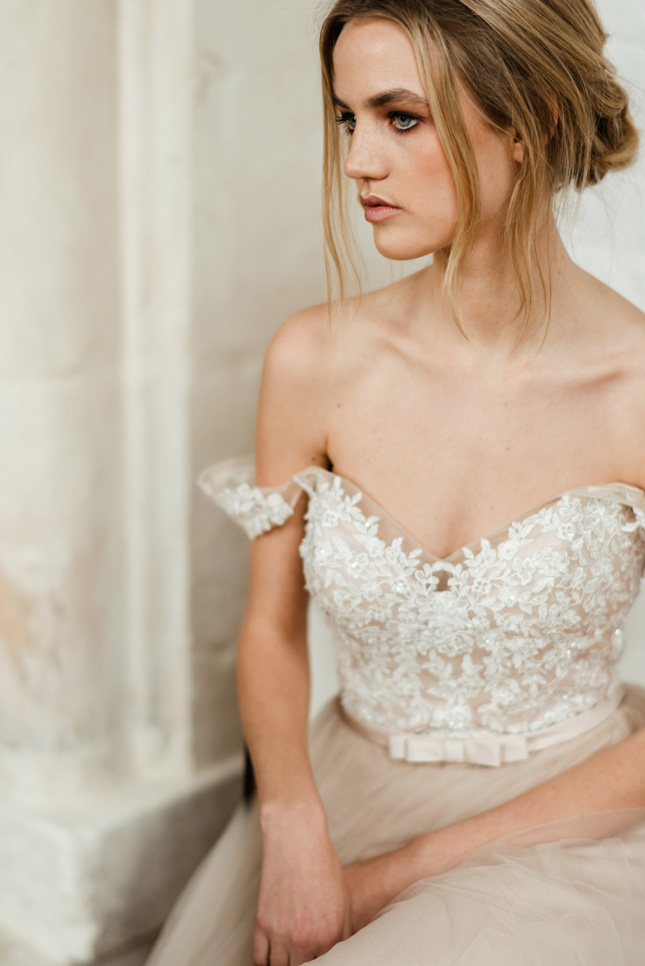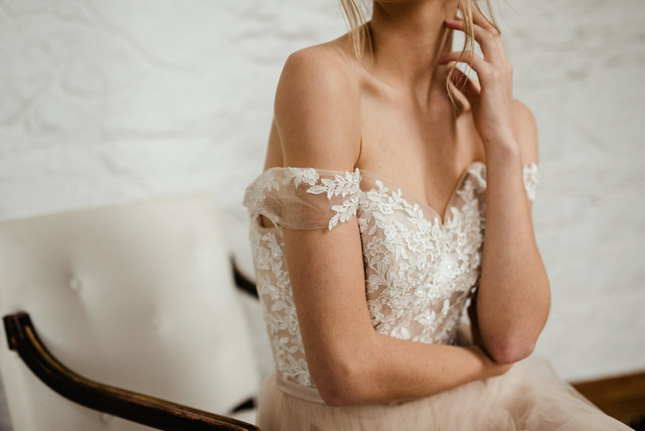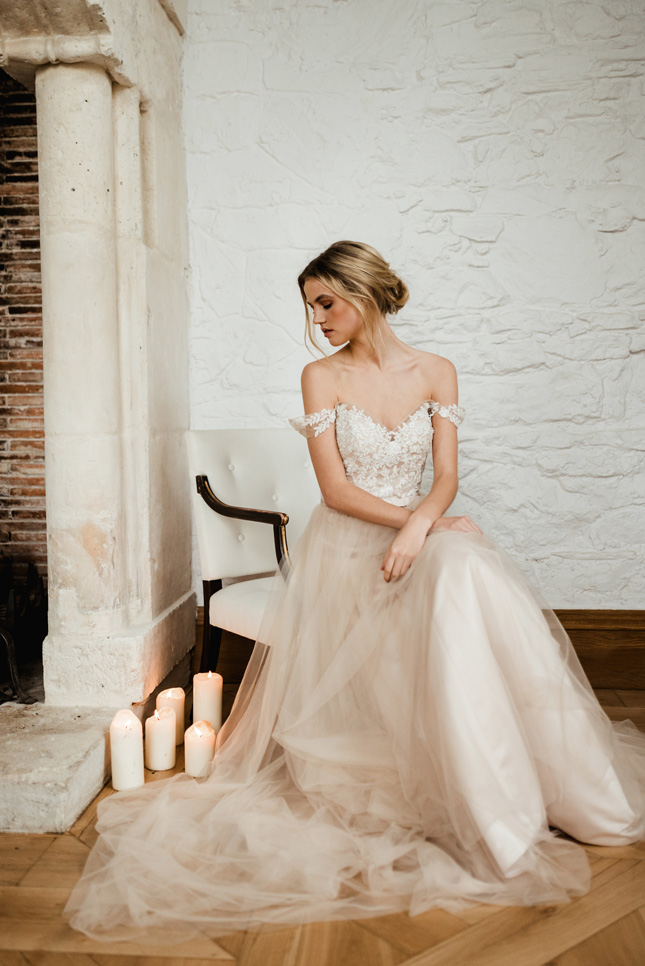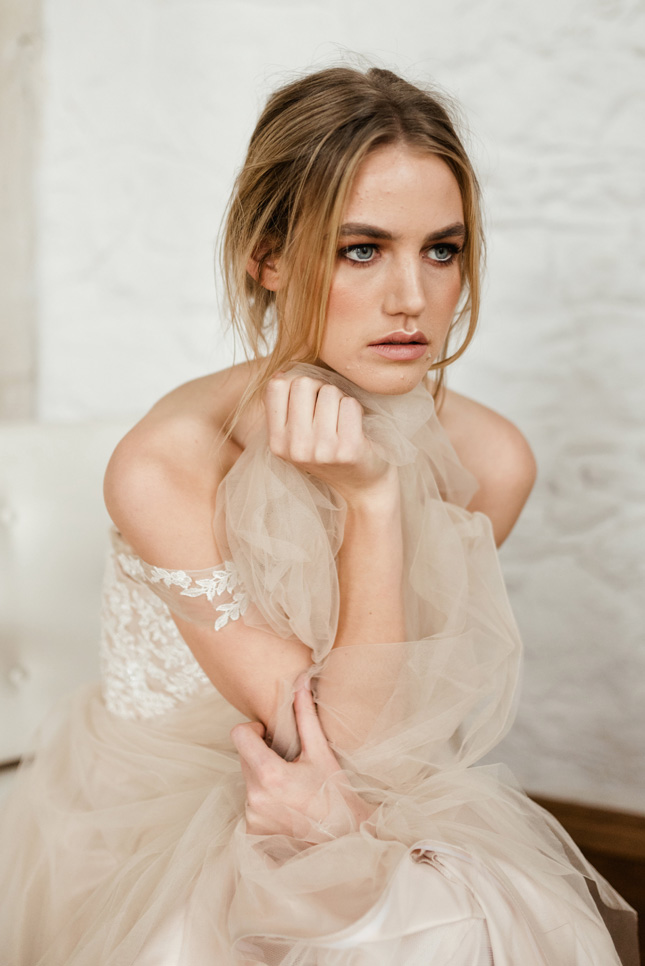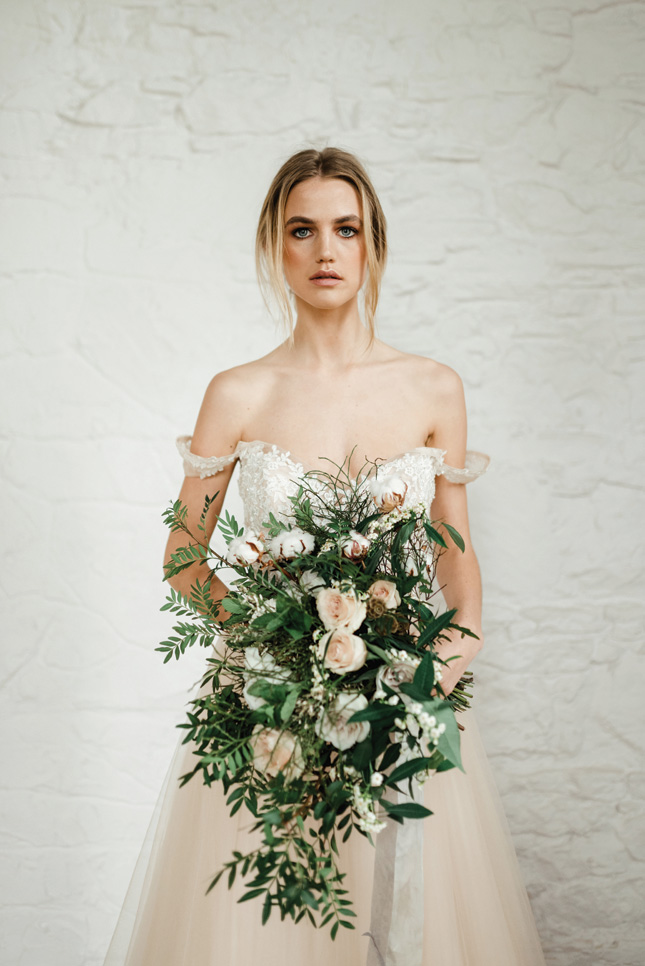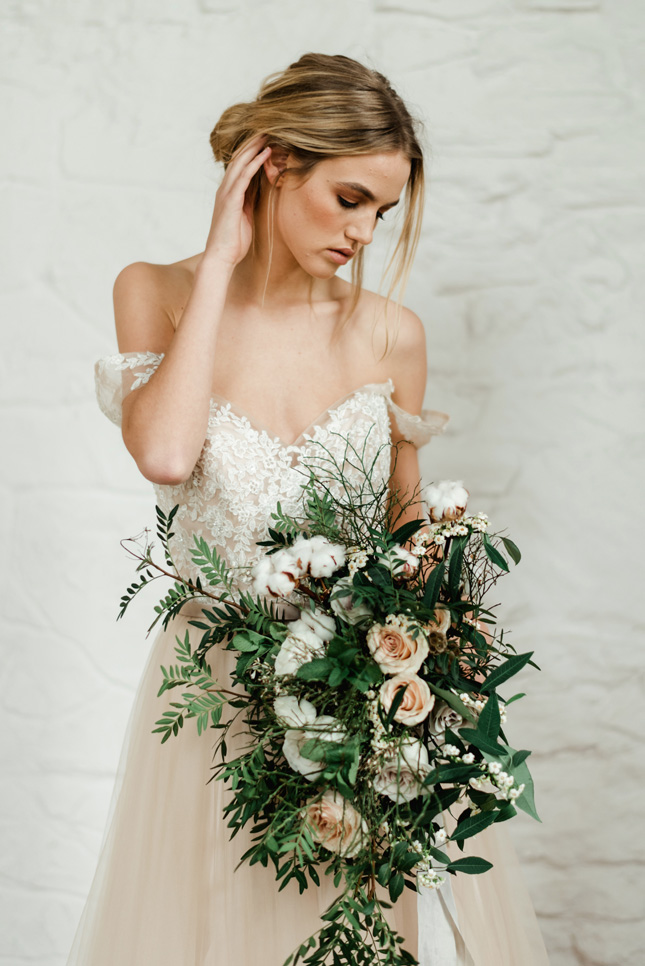 Blush tulle dress from Belladonna Bridal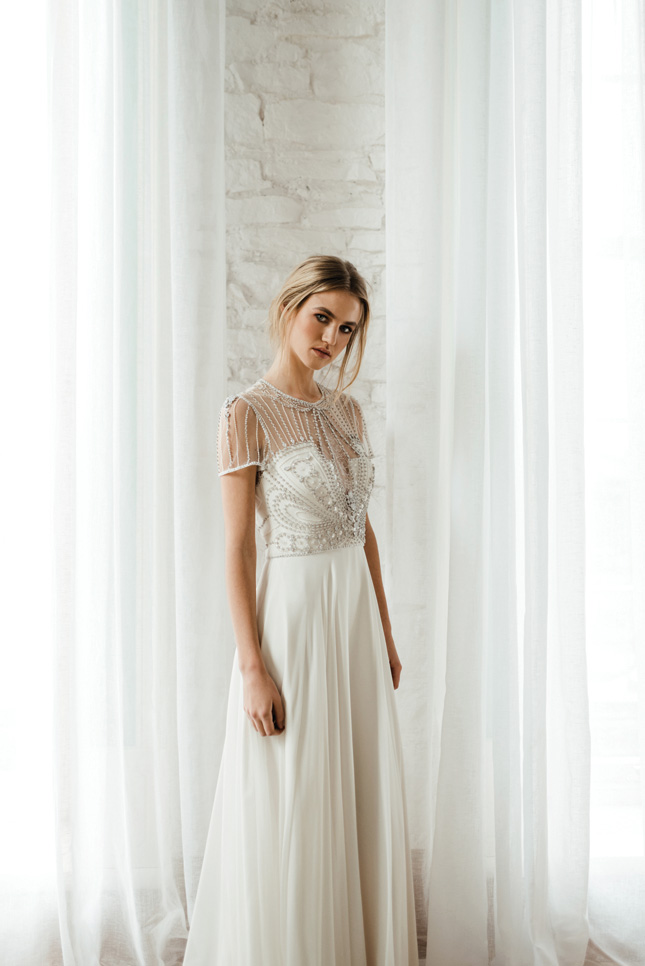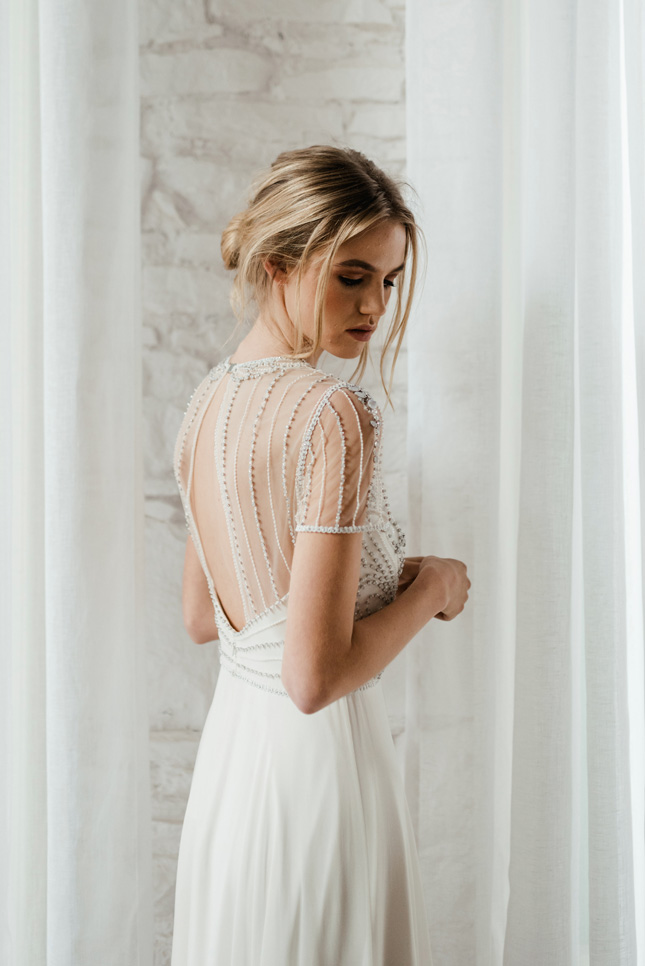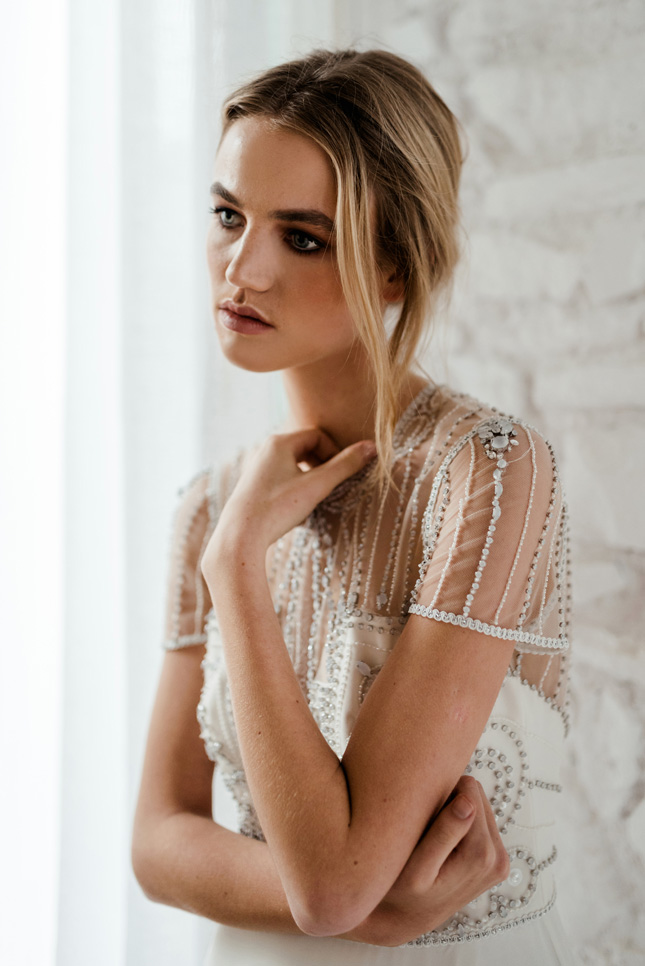 Beaded gown by Jenny Packham from Sharon Hoey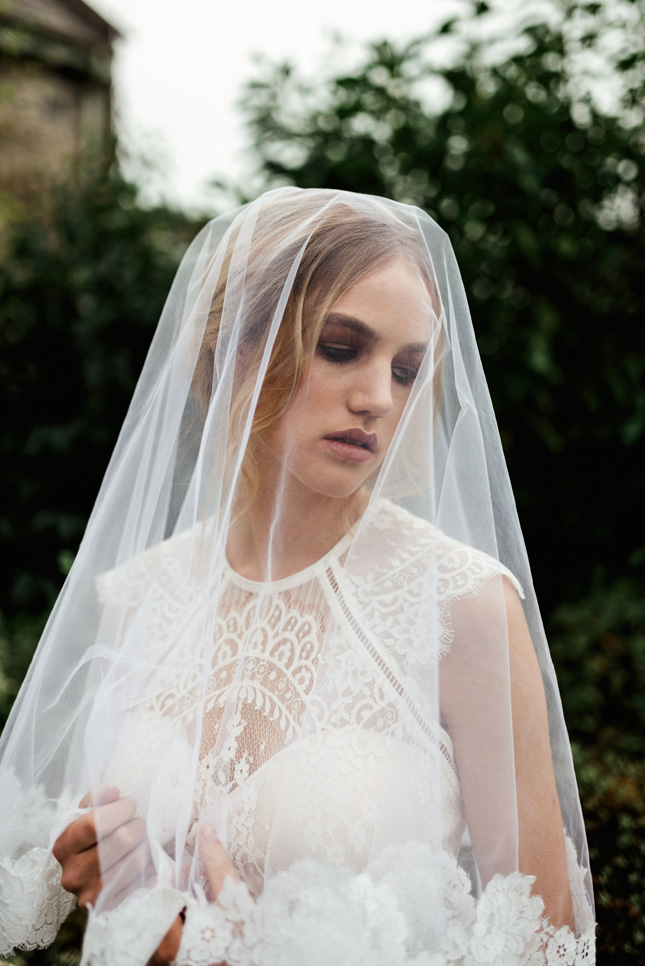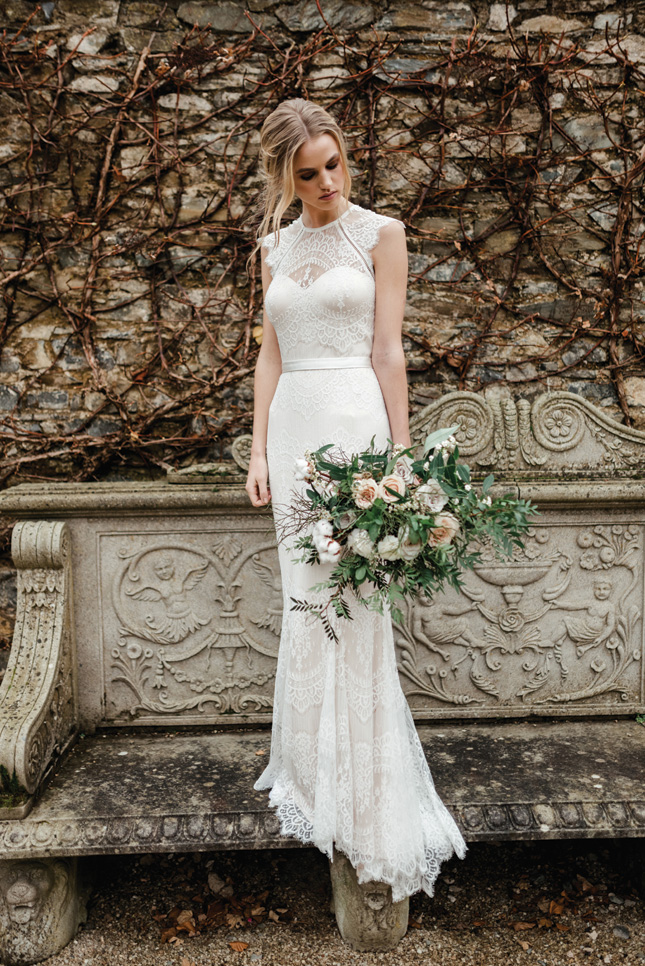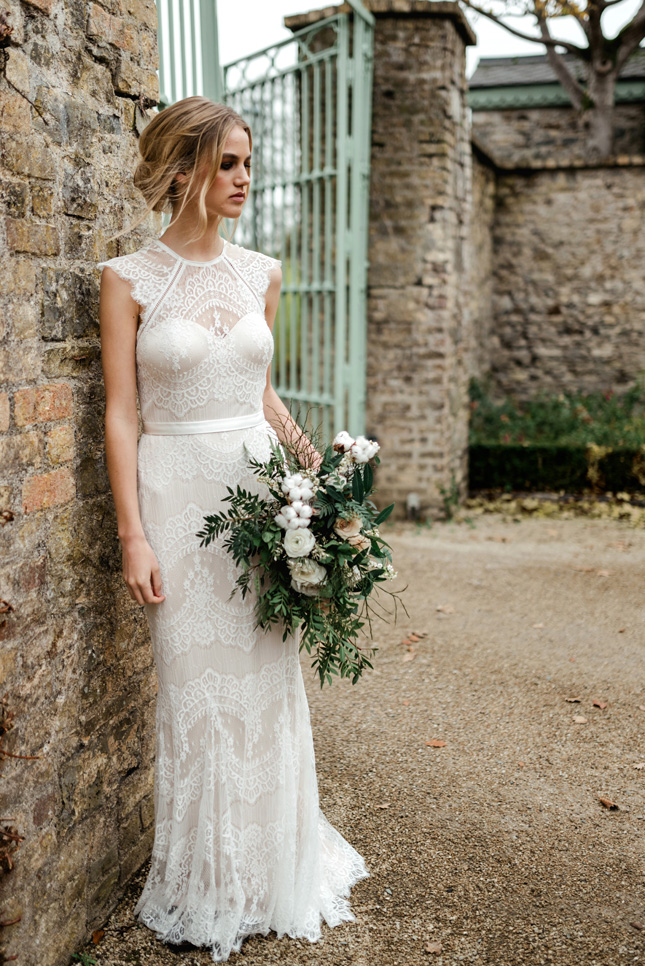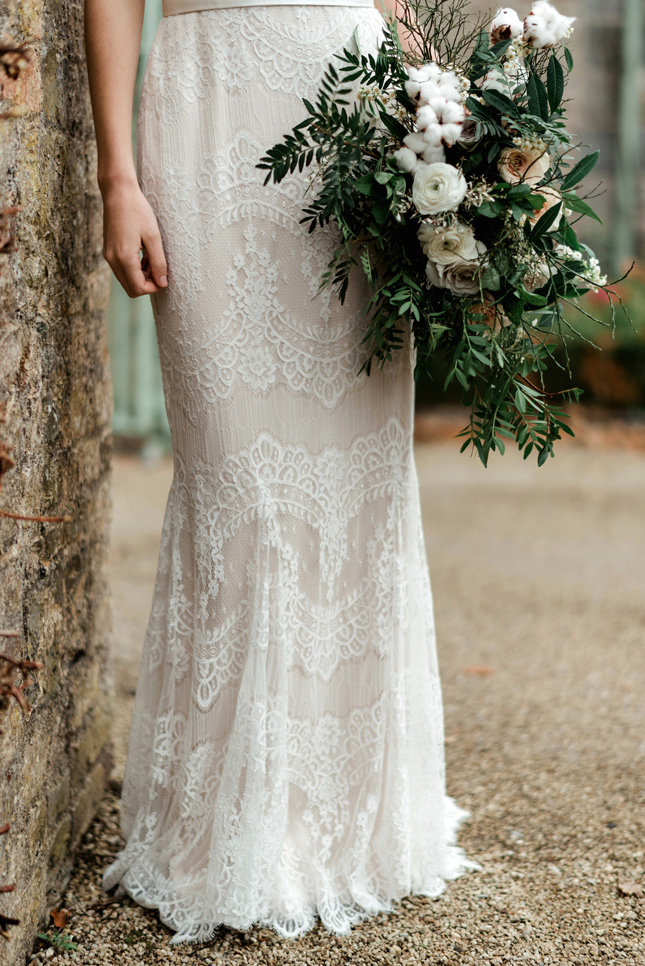 Dress by Catherine Deane from Alice May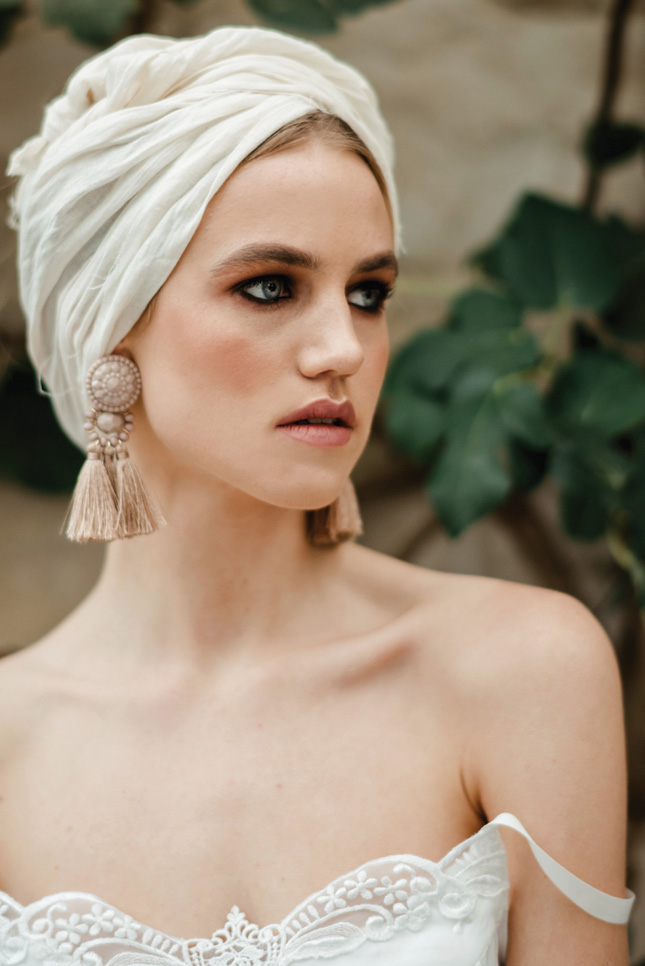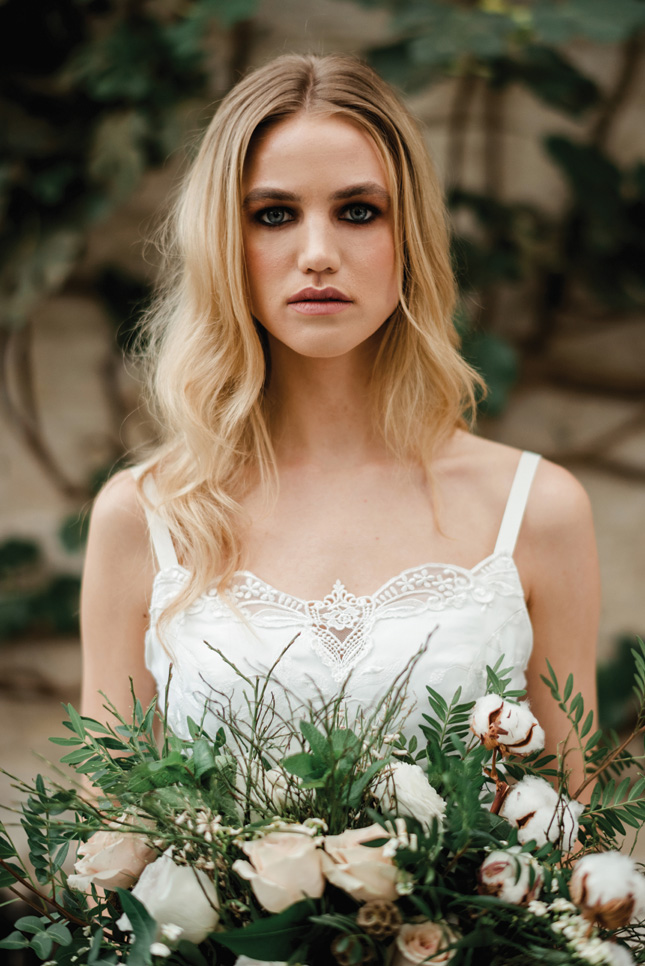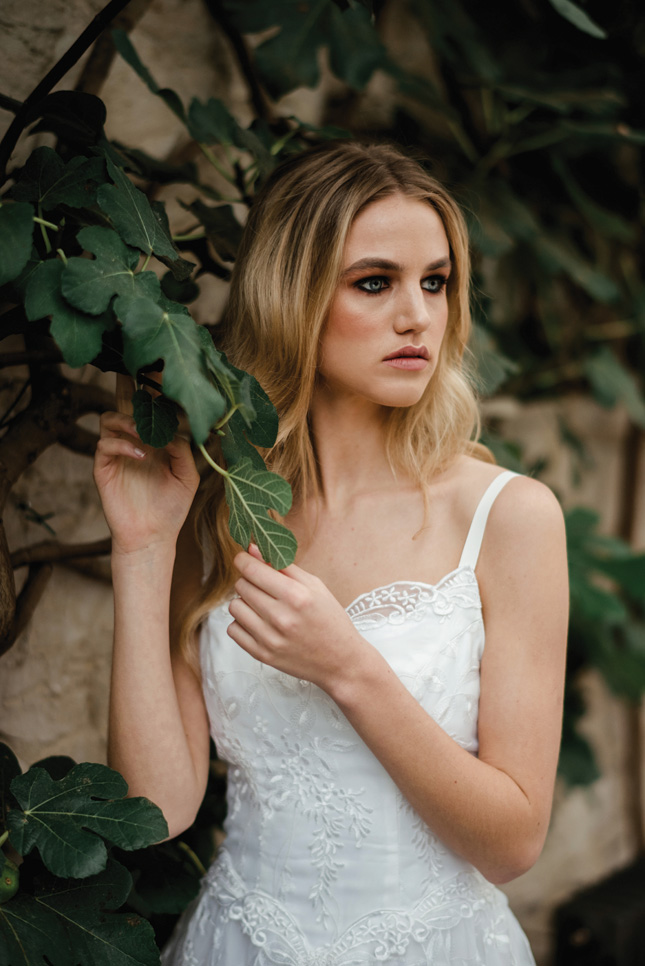 Vintage dress from Dirty Fabulous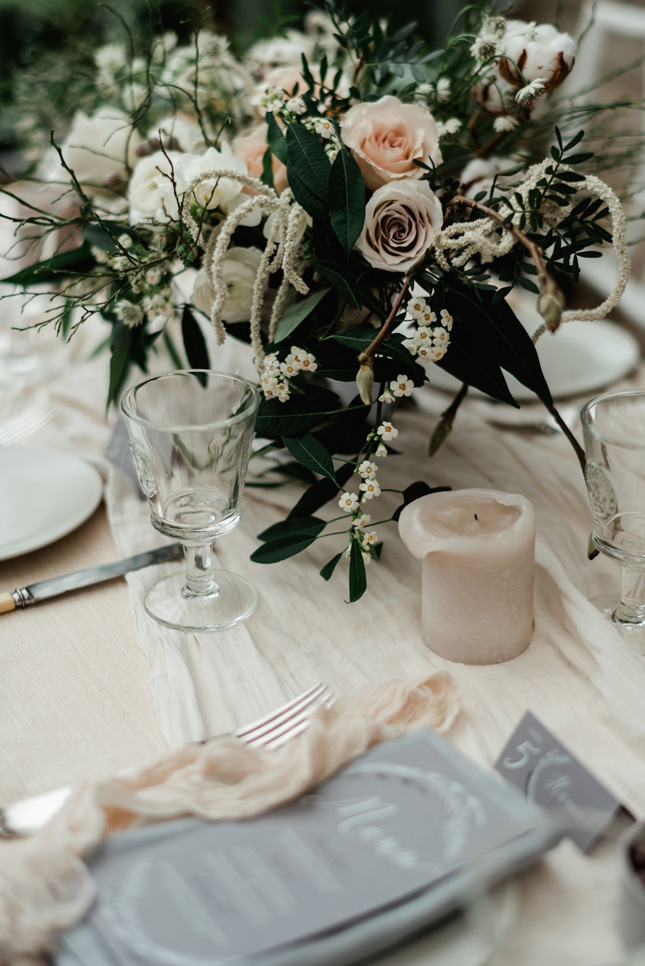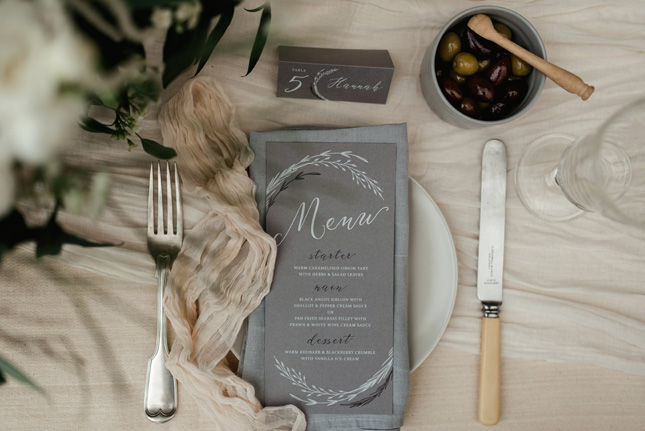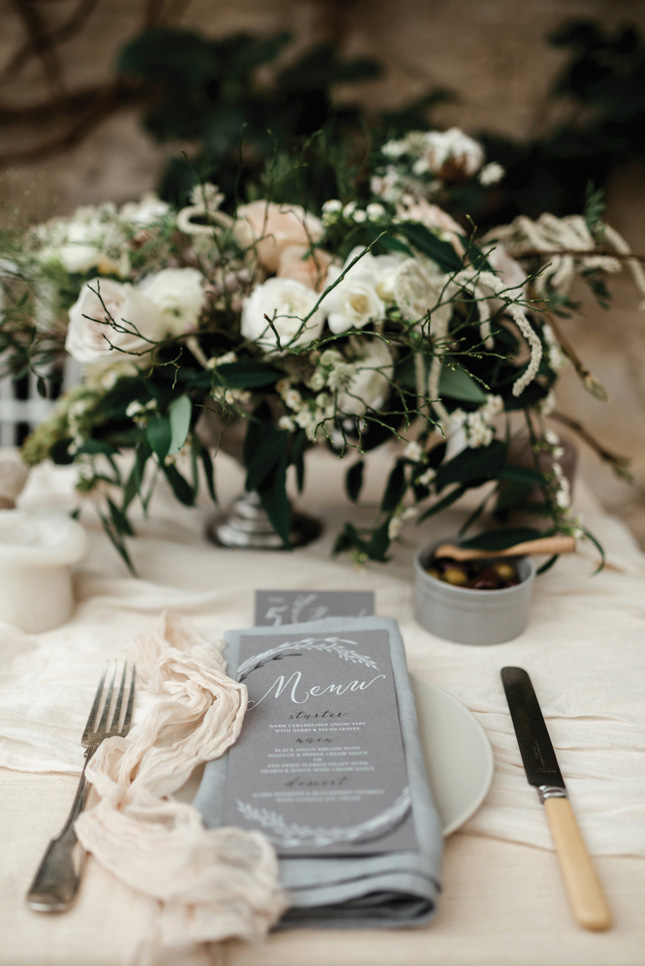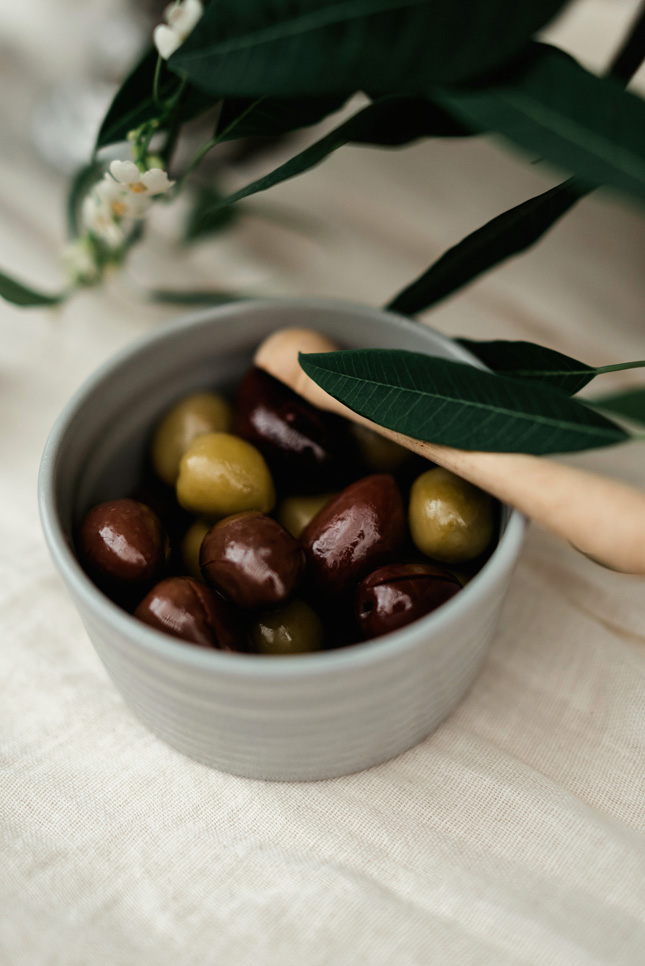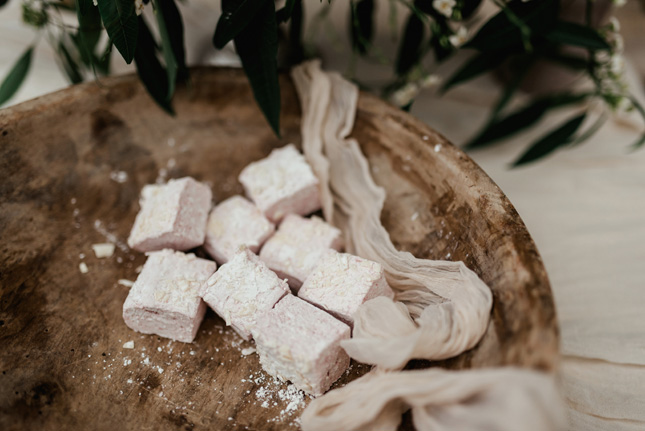 Marshmallows by Hepburn & Co.