Abelle Bridal Boutique
Tell us about your shop?
"We pride ourselves on personal experience at Abelle. We have increased our bridal and bridesmaid ranges to incorporate some amazing internationally renowned designers, as well as being exclusive stockists in Ireland, of some amazing new brands in 2017. We have a large selection of bridal gowns to try on in sizes 10-28 and we have over 150 bridesmaids samples in store too."
What designers do you stock?
 "At Abelle, we stock Mori Lee, Sacha James, Sacha James Curvy, and Pure Bridal. We also have many new, exciting, exclusive designs arriving in 2017. For our bridesmaids, we carry the fantastic Dessy range, Mark Lesley and Mori Lee."
 What should brides know about booking an appointment in Abelle Bridal Boutique?
"We do ask that all brides pre-book appointments, Saturdays especially can book up three to four weeks in advance. We allow one and a half hours for bridal consultations and one hour for bridesmaids, however wherever possible, we will spend longer with customers. We never set a limit on how many guests you wish to bring along with you for your appointment. We have spacious dressing rooms in our open plan shop to accommodate you and your bridal party as well as a comfortable seating area."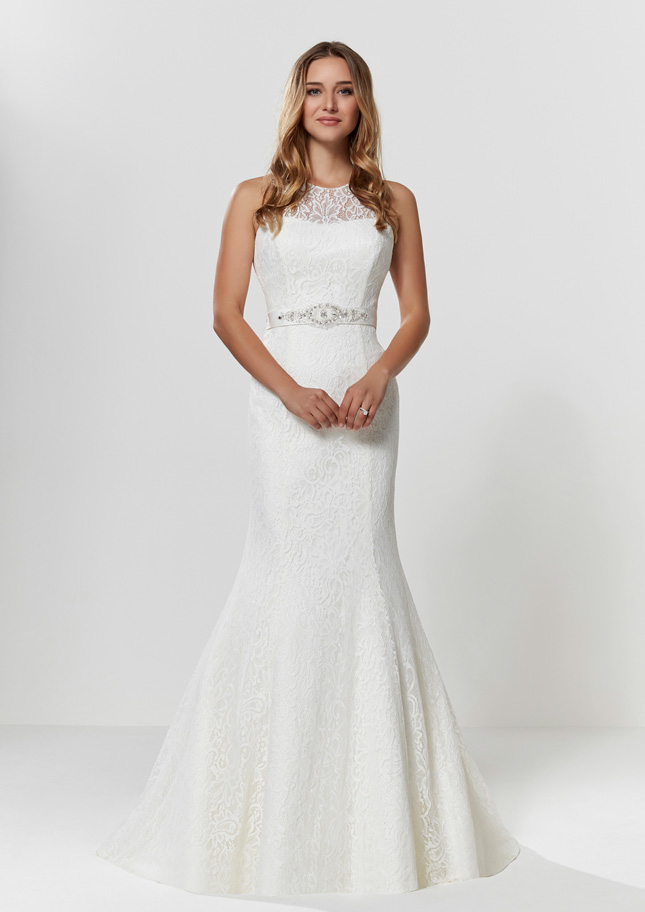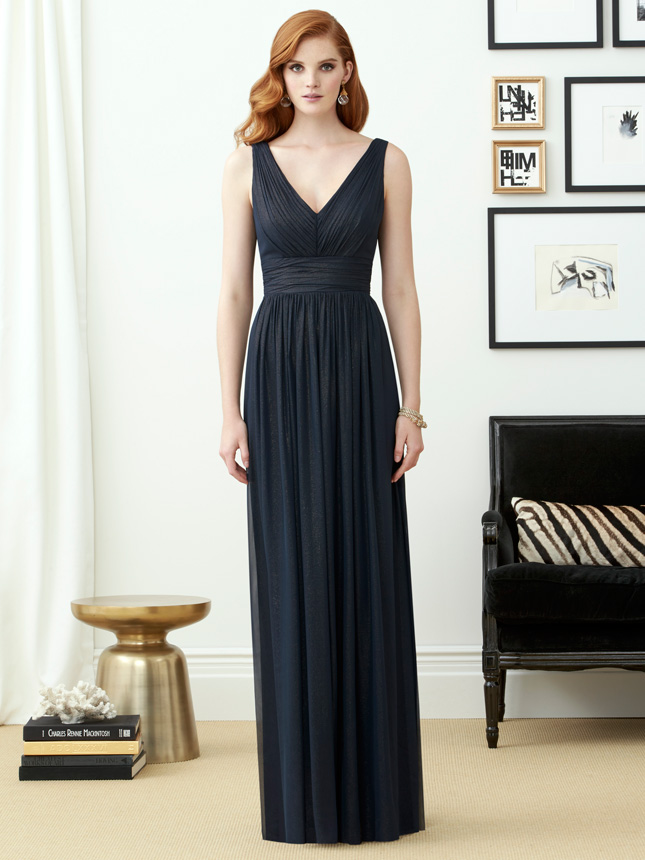 Address: 3 St.Martins House, Finnegans Way, Trim, Co Meath
T: 046 948 3644
Angelo Bridal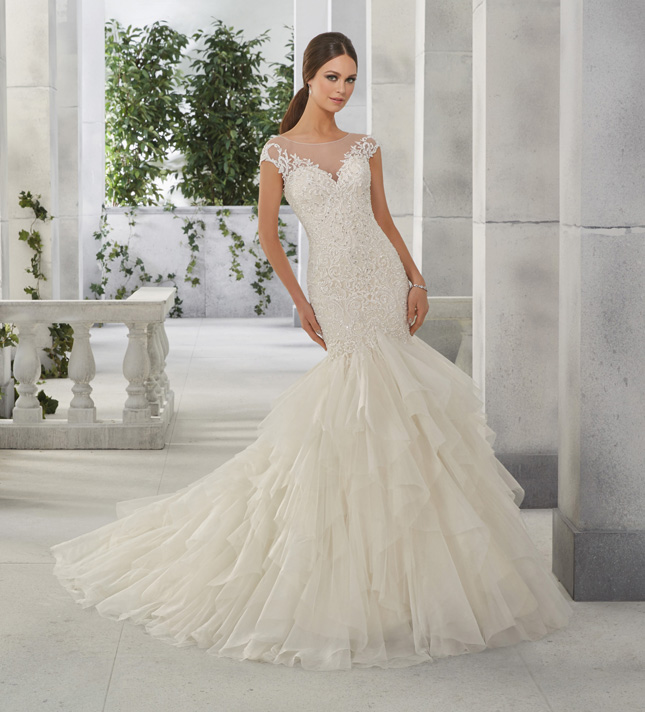 Tell us about your shop?
"Angelo Bridal was designed with luxury and intimacy in mind to help you choose the perfect wedding dress. Each gown is carefully selected to appeal to your individual taste, and we don't stock anything that we wouldn't wear ourselves. We trust our designer's quality and expertise, but go the extra mile for you. We have introduced our own collection of gowns based on our experience working with various brides over the years."
What designers do you stock?
"At Angelo Bridal, we stock our own label, Angelo Collection, as well as many other such as MGNY, Art Couture, Eternity Bride, Cara Mia and Mark Lesley."
What should brides know about booking an appointment in Angelo Bridal Boutique?
"When booking an appointment, it must be booked at least two weeks in advance. Bookings last one hour and the bride should limit her guests to four or five. We have a strict no fake tan policy, and the bride should wear minimal makeup."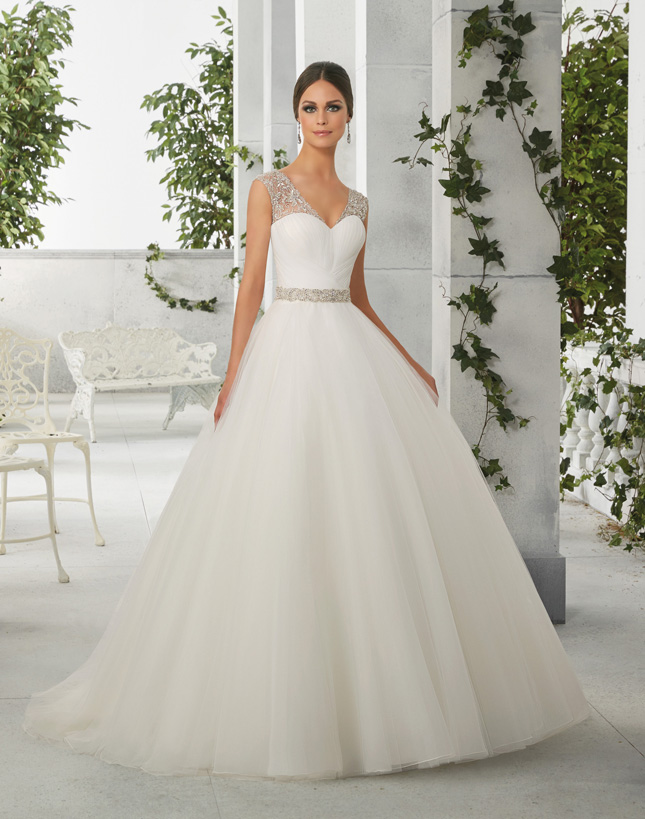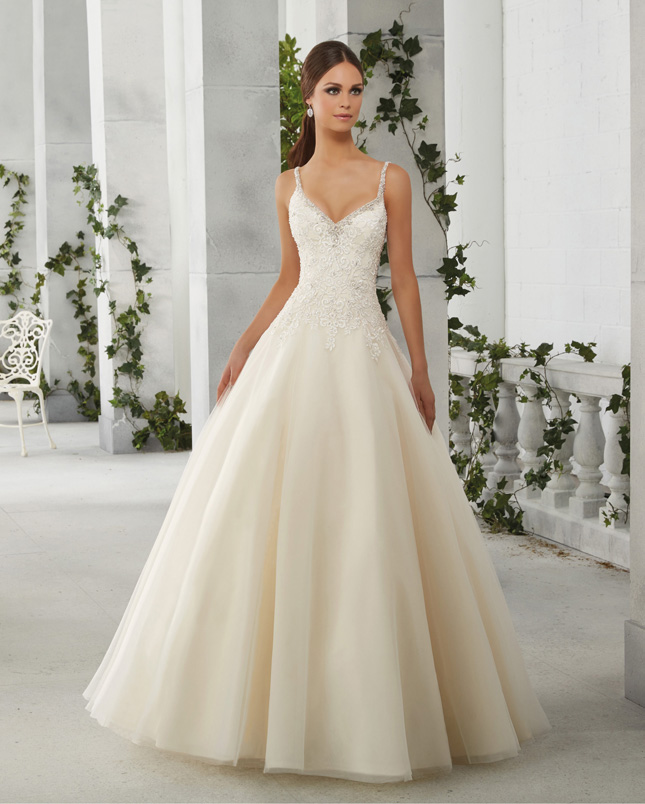 Address: 38 Lower Dorset Street, Dublin 1
T: 01 727 7123 / 083 1482352
Little White Dress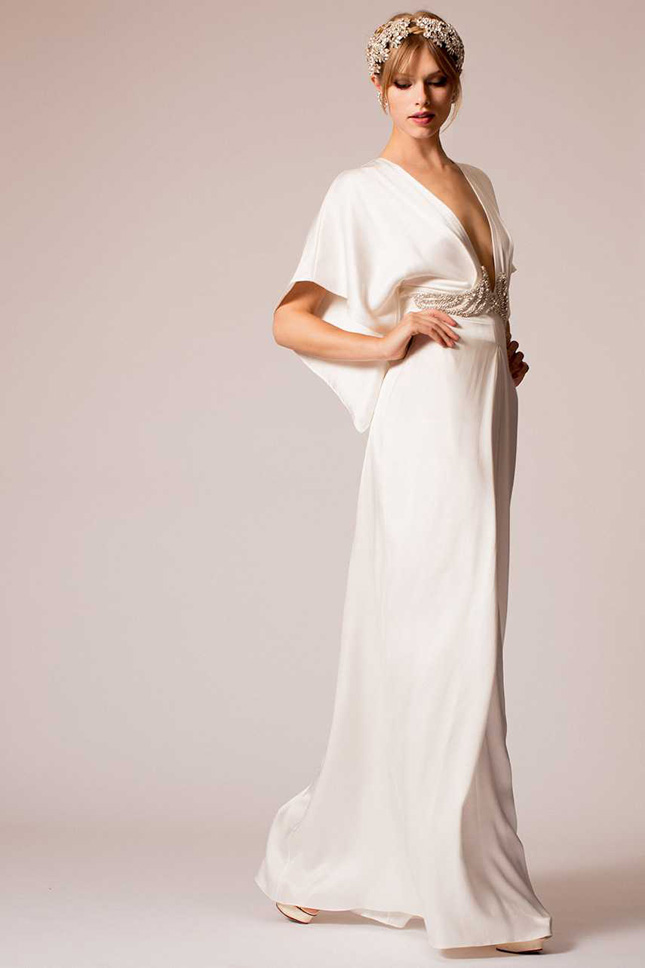 Tell us about your shop?
"Little White Dress is an exclusive, spacious boutique, located in the heart of Castleknock Village. Our aim is to ensure that every bride who visits our boutique feels welcome and special from the minute she walks in. We have handpicked our exclusive designers in order to give our brides great choice and excellent quality. We take a less-typical approach to bridal style and stock dresses that are a little different to the norm. Our bridal team has many years of experience, and we take great pride in guiding our brides on their wedding dress journey."
What designers do you stock?
"We stock designers such as Anna Campbell, Temperley, Gwendolynne, Belle & Bunty, Elizabeth Stuart and Sanyukta Shrestha. We also have a fabulous range of bridesmaids dresses, with stockists such as Maids to Measure, Watters and Twobirds. Bridesmaids appointments can be made separately to bridal, and are a lot of fun!"
What should brides know about booking an appointment in Little White Dress?
"We offer appointments every day except Tuesday and Sunday. Our appointments are one hour long, with the option of returning for another appointment, should you find that there are just too many lovely dresses to choose from! Our Saturdays tend to book up approximately four weeks in advance, but a midweek appointment would be available sooner if you are short on time. We recommend ordering your dress a minimum of six to nine months prior to your wedding date. However, it is often possible to order a dress in less time, and we also carry a small number of sample dresses for brides on a budget or with a short time frame."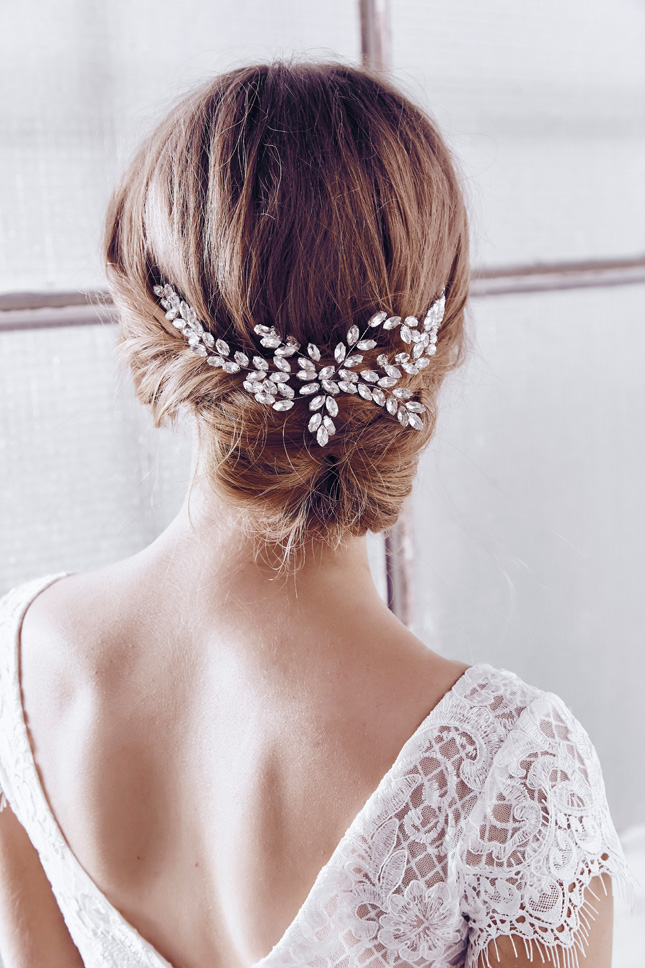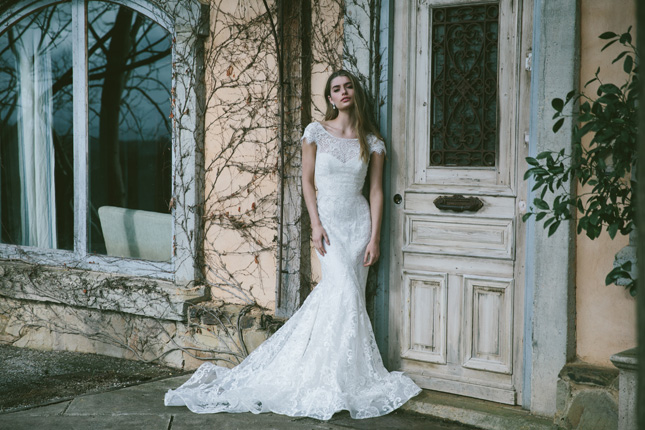 Address: First Floor, Exchange House, Main Street, Castleknock, Dublin 15
T: 01 824 8000
Bridal By Nikki Kavanagh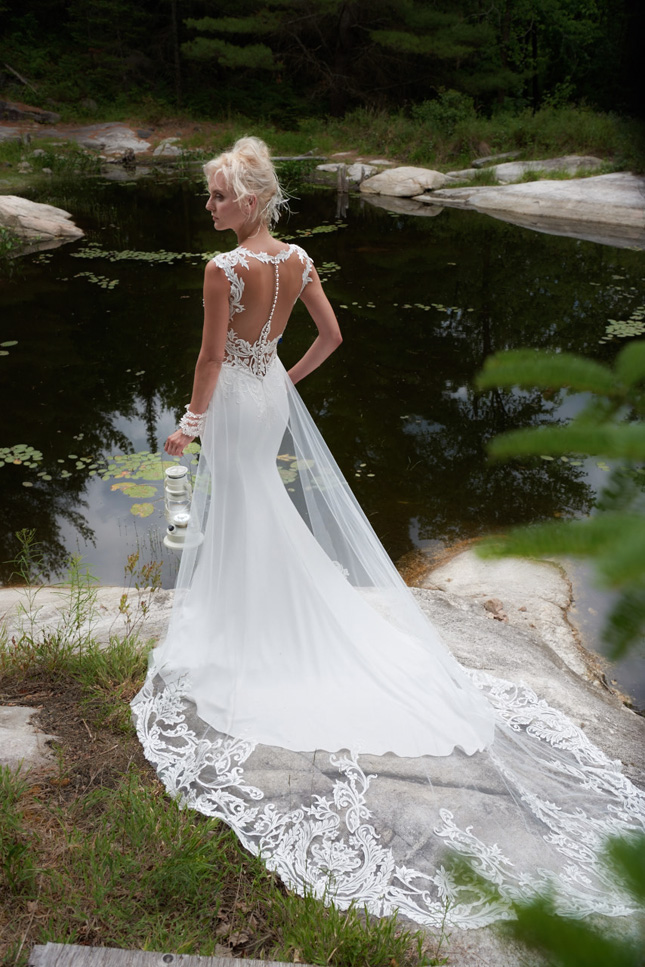 Tell us about your shop?
"We are a new bridal boutique based in Ratoath, Co Meath, with fabulous beauty rooms on site, including hair and makeup facilities, nail, facial and tanning rooms for all of your bridal trial needs. We stock stunning bridal and bridesmaids wear, with an array of styles and sizes to suit any bride. Why not make an appointment, have a glass of Prosseco and choose your dream dress in a friendly, relaxed atmosphere? We promise you will have a wonderful experience."
What designers do you stock?
"We stock MGNY, Dando London, Nicole Spose, Lolies, Chloe Bridals, La Sposa, White One, Benjamin Roberts."
What should brides know about booking an appointment in Bridal by Nikki Kavanagh?
"We usually recommend booking around three weeks ahead for Saturdays, but we have a cancellation list available. We have a late night Thursday and we welcome any size entourage, but ask that you chose them wisely! We also have a seamstress in-store three days per week to answer any concerns or questions you may have."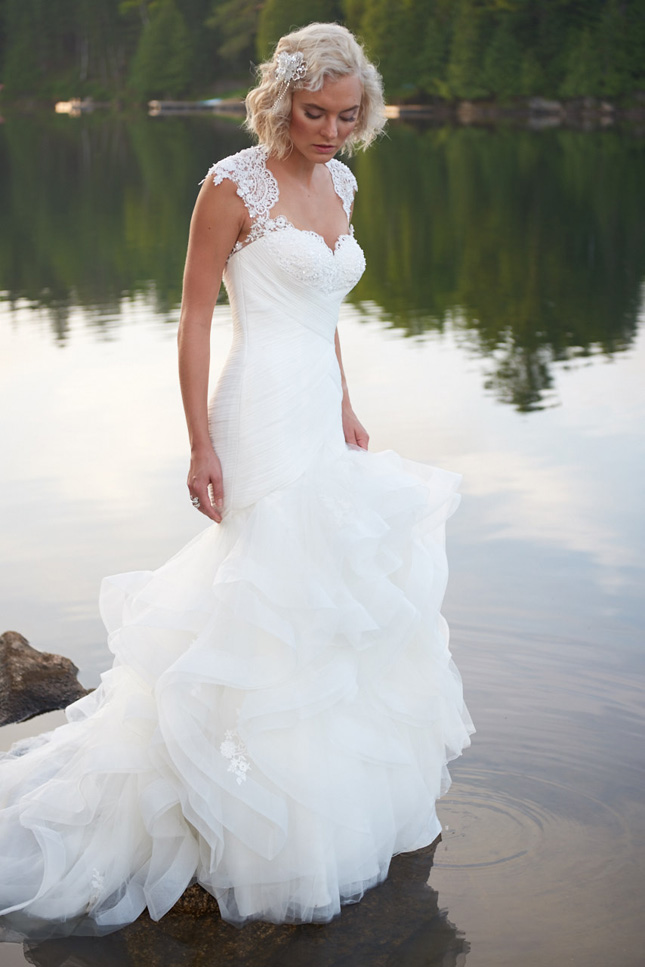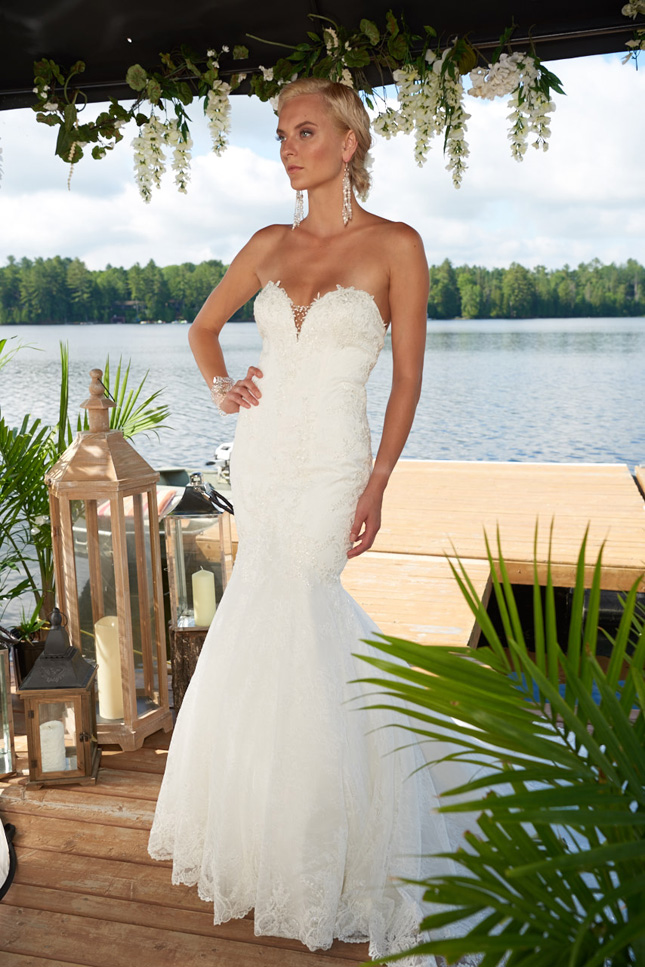 Address: Unit 6 Corballis, Ratoath, County Meath
T: 01 825 4338
W: weddingsbynikkikavanagh.com
Patrick Casey Bridal Room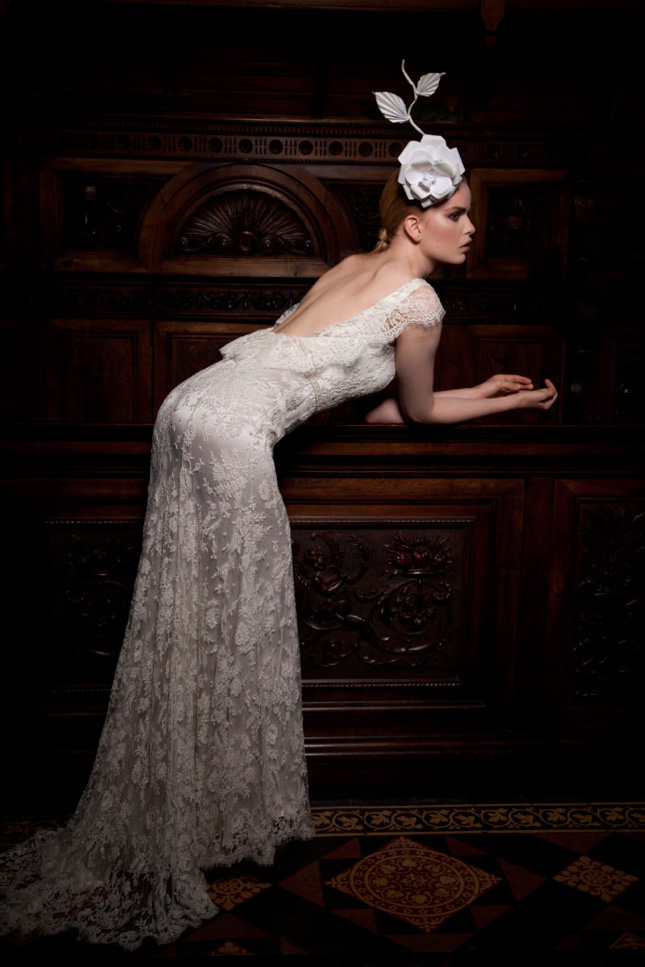 Tell us about your shop?
"The Patrick Casey Bridal Room, houses only the Patrick Casey brand of exquisite gowns. Exceptionally unique in design and created using various qualities of silks and laces with lavish, handcrafted embellishments of bead and embroidery. The designer himself only sees one bridal consultation at the room at any given time, so that the bride can have his undivided attention. Brides can choose from the collections or have elements of existing designs incorporated to create their desired gown. A separate bespoke service is also available with a lead in time of 10 months, plus. Throughout the entire process of gown viewing, selection, fittings etc, the bride will always be in the company of the designer."
What should brides know about appointments at your boutique?
"Appointments should be made at least two to three weeks in advance, and attendance is reconfirmed a week prior to the actual appointment date. Appointments are an hour and a quarter in duration. I would recommend that the bride invites one or two guests, those whose opinion she values the most. Keep make up light. Facial makeup is acceptable but no fake tan or body bronzers, as fabrics are delicate. Ensure you wear your best bra, one which gives you your desired shape. Bring a great pair of heels, at least a heel height which you would anticipate wearing, as this helps to give a long and clean silhouette to the body. Don't hold back your true feelings, after all, the dress must be a representation of your inner self."
Do you stock anything besides dresses?
"Yes, we stock a selection of accessories; veils and a bespoke accessory line."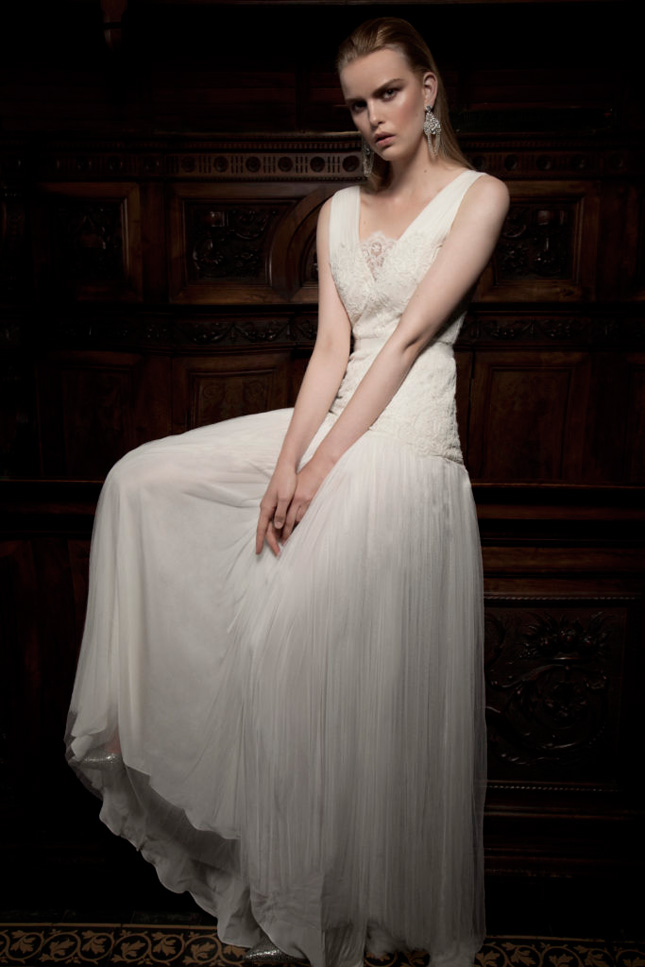 Address: Bridal Room, 21 Thomond Lodge, Ballymahon, Co.Longford
T: 085 8575339
QUE-VA Bridal Atelier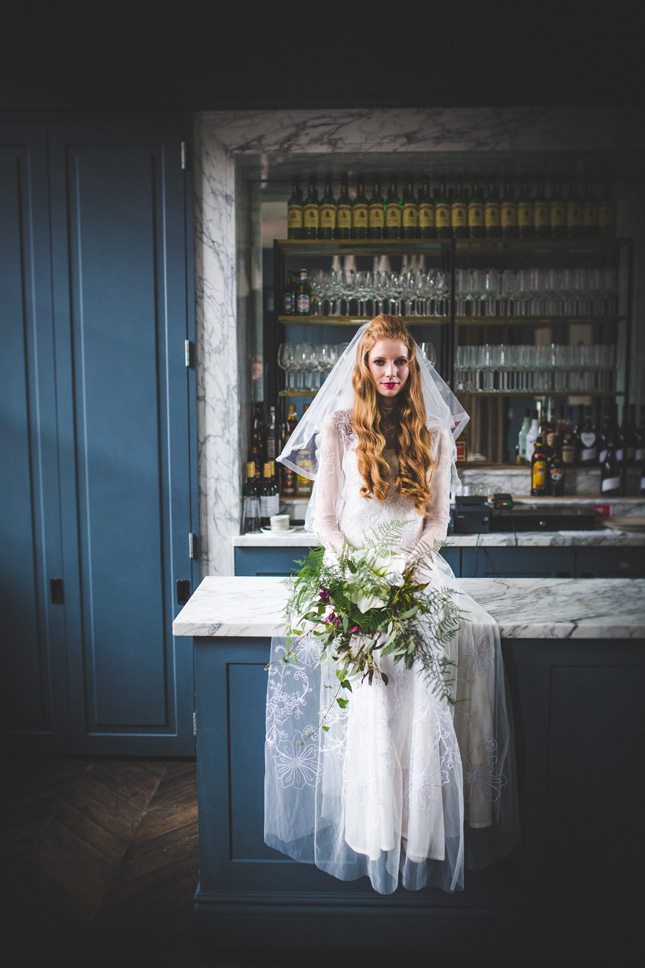 Tell us about your shop?
"QUE-VA Atelier and Boutique stocks bridal and formal wear by Irish couture designer, Caoimhe Keane, with a wide range of exclusive designs, custom made to order. Designer, Caoimhe Keane works in house, offering a unique, bespoke experience. Expect a relaxing and welcoming experience with professional styling advice from our experienced team, and in-house designer Caoimhe, ensuring all of you needs are met, and expectations exceeded."
What should brides know about booking an appointment in QUE-VA Bridal Atelier?
"We like to give each bride our undivided attention, which means appointments are always preferred. Our first appointments are scheduled for 40 minutes to an hour, which is the perfect amount of time to try on your favourite dresses! Should you need a second appointment, this will be scheduled for 45 minutes. Your bridal stylist will be there with you to help you make your selections and to try them on, or to talk through your own personal designed dress. We always suggest wearing nude underwear and a good strapless bra that you are comfortable to be seen in as your bridal stylist will be helping you in the fitting room."
What is the price range for your dresses?
"Our dresses start at around €1800 and go up to €9000. The majority of our collection sits in the high €2000 to €5000 range. We also have a few special dresses available in the €10'000 to €15'000 price range."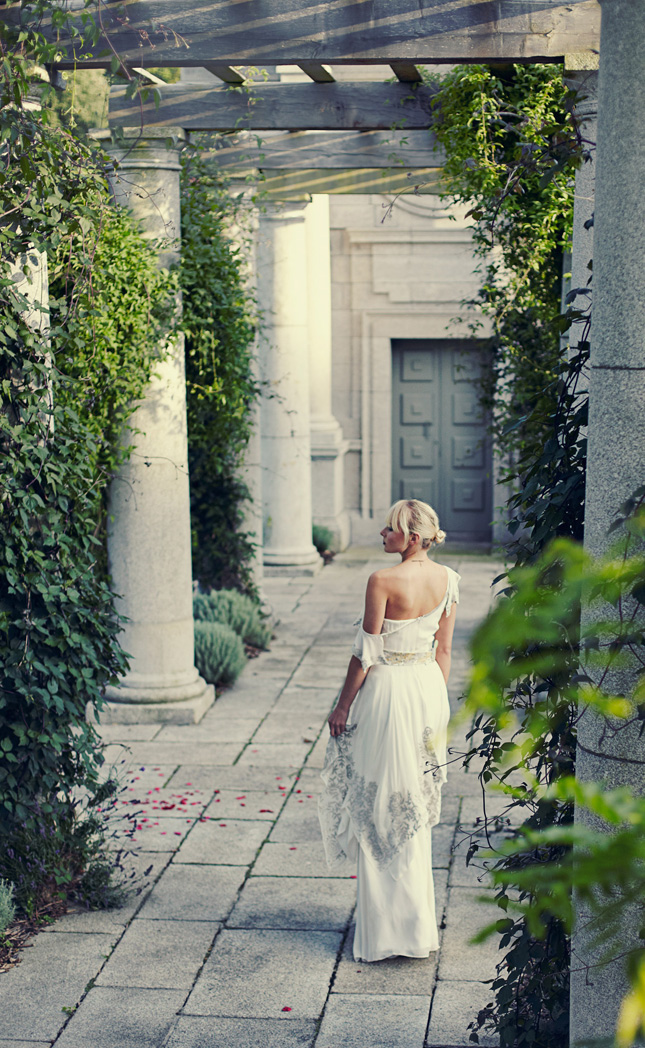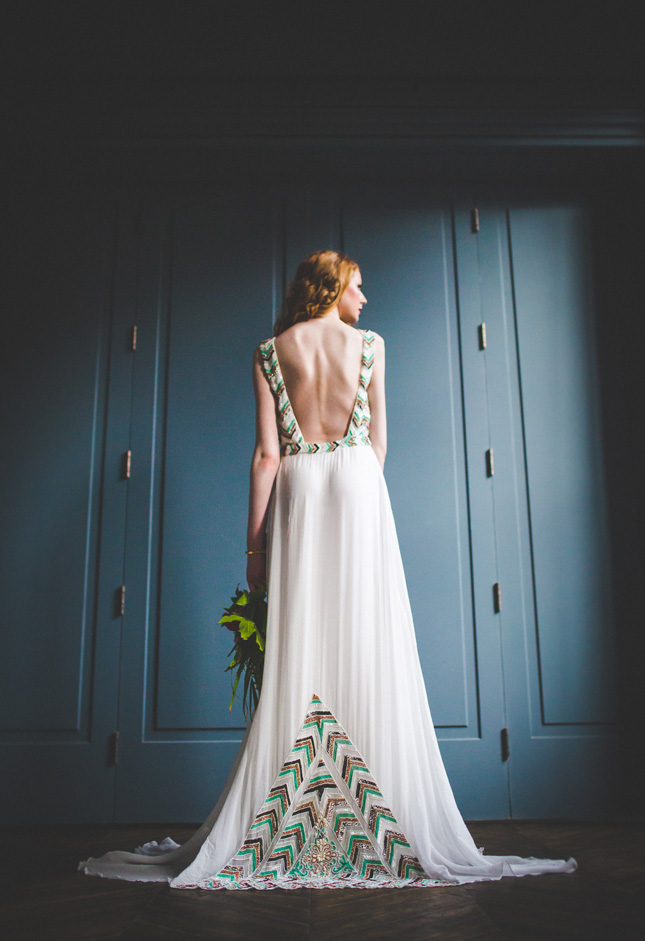 Address: The 1st Floor, Jenny Vander, 50 Drury Street, Dublin 2
T: 01 441 94 53 / 087 9034796
W: que-va.com
Bella Bleu Bridal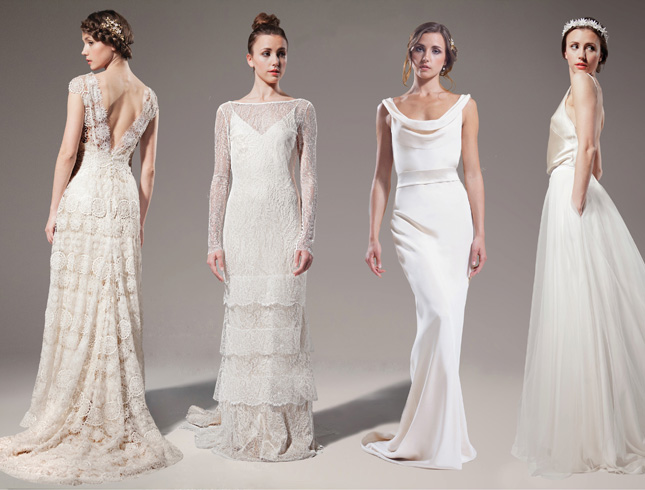 Tell us about your shop?
"We stock exquisite vintage dresses from the 1920s to 1980s, all beautifully cleaned and restored, sourced from all over the world from New York to Paris, as well as, new made-to-order dresses from original vintage patterns, tailored exclusively to our brides. We stock fabulous designer gowns from new designers, both Irish and international, exclusive to us in Ireland."
What designers do you stock?
"We stock Ivy & Aster, Sabina Motasem, Sue Pearce, The Dress She Wore, Lillian Wild, Kite and Butterfly."
What should brides know about appointments at Bella Bleu Bridal?
"We recommend booking a week in advance for a fitting, and two weeks prior for Saturday appointments, as they book up quickly. Our appointments are an hour and a half long and there is a €20 fee for our appointments, however this is fully redeemable against a gown if you are to go with one from us. We recommend no more than three guests with the bride, as we do not have a large space, but we also find that with too many people and voices, the bride can be overwhelmed."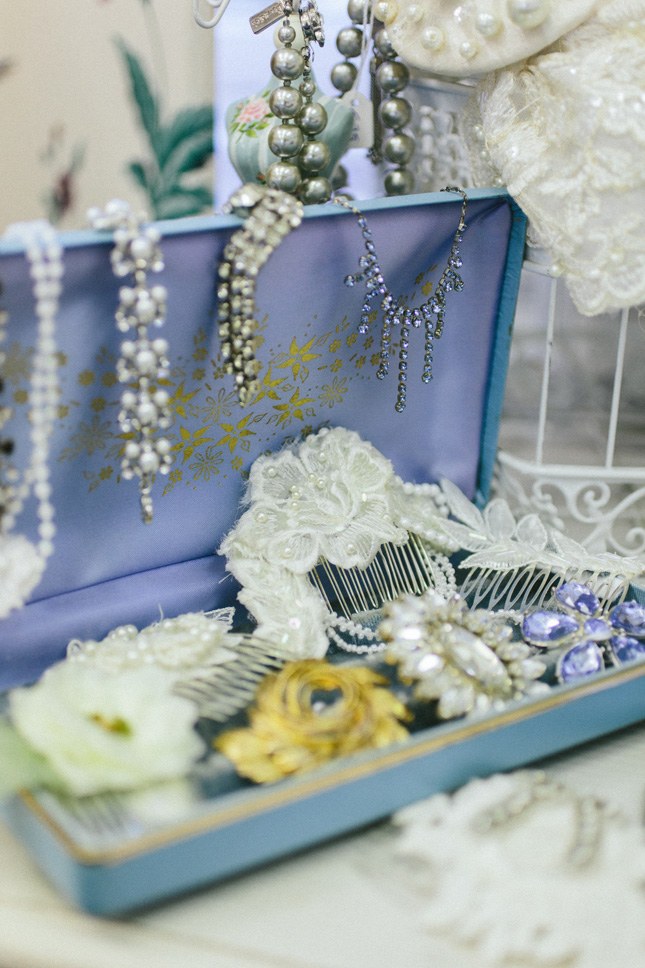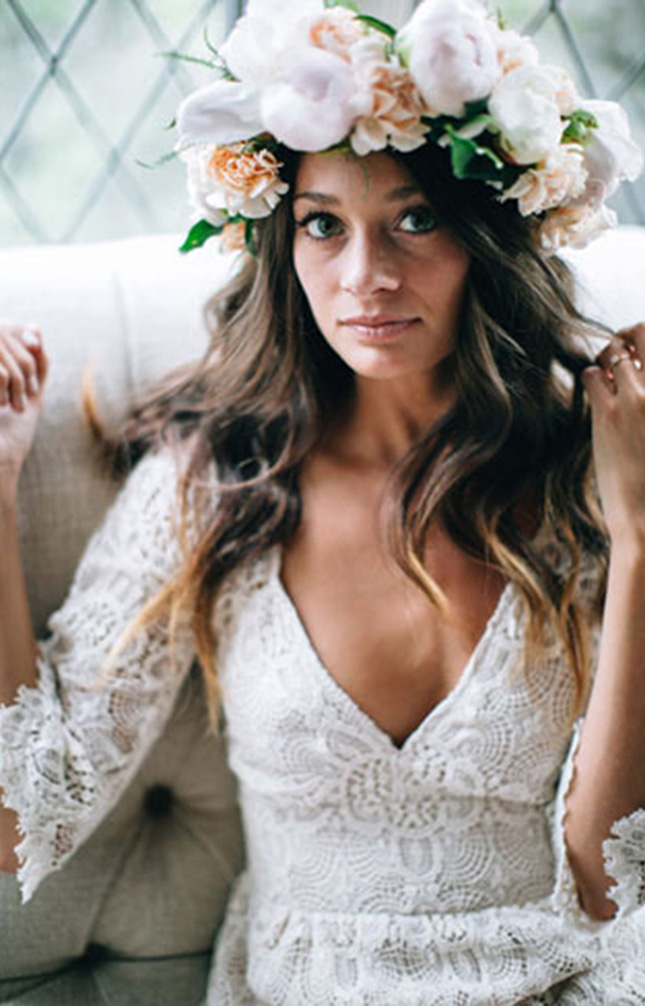 Address: 2nd Floor, 74 South Mall, Cork
T: 021 427 9643 / 085 8826173
W: bellableu.ie 
The Lace Boutique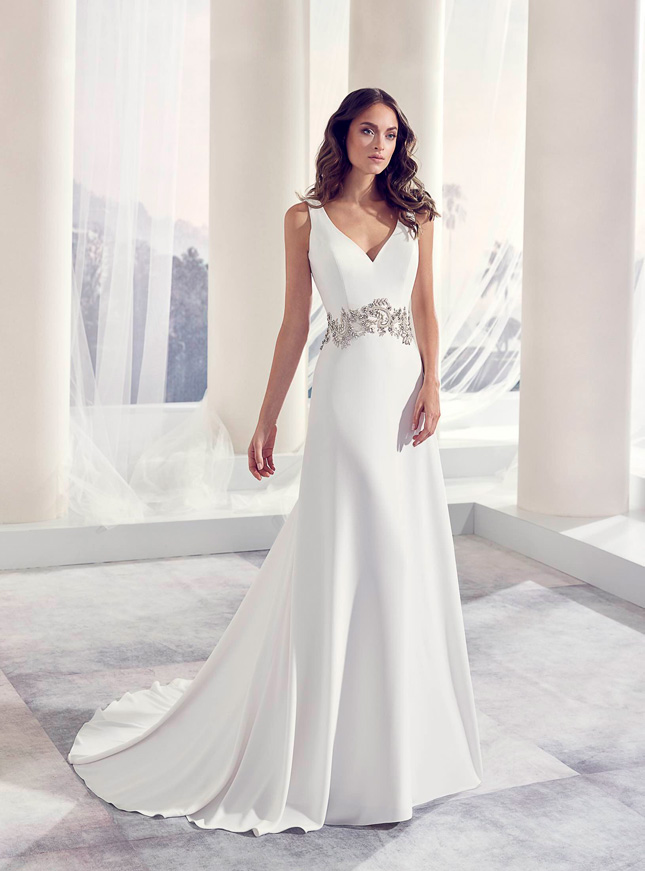 Tell us about your shop?
"The Lace Boutique is run by the sister duo of Jordanna and Janeanne O'Loughlin. Our number one priority is to ensure every bride finds the dress of her dreams, in a relaxed and luxurious environment. We are constantly inspired by runway trends from New York, Paris, London and Milan and attentive to changing bridal trends and influences, making sure our collection lives up to every girl's wedding dream while maintaining the much sought after traditional edge for your big day. We also carry a range of accessories from the best bridal accessories provider of 2016, Richard Designs, so we can recreate your dream bridal vision from head to toe."
What designers do you stock?
"The boutique is proud stockists of Rembo Styling, WTOO by Watters, Marylise, Ti-Adora, by Alvina Valenta, Blush, by Hayley Paige, Wendy Makin, La Papillon by Modeca, Tarik Ediz, Pour un Oui 'Cymbeline' and Modeca."
What should brides know about appointments at The Lace Boutique?
"We are open from to 10:00 am to 8:00 pm Monday to Saturday.  Bridal consultations are by appointment only to ensure our brides receive our full, undivided attention and expertise. To schedule an appointment you can call or email us, or alternatively, you can fill out a booking form on our website."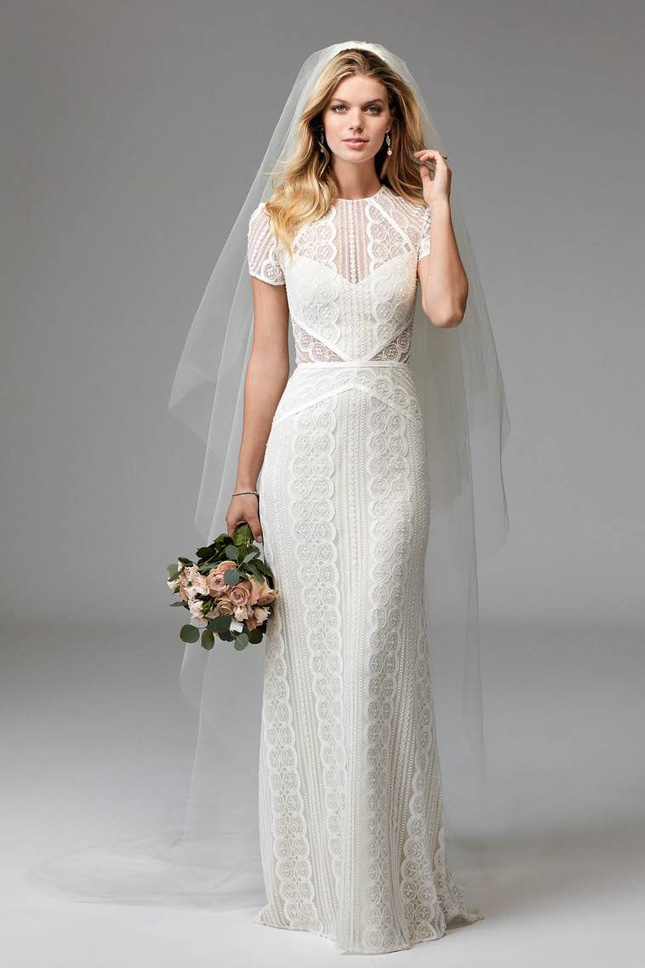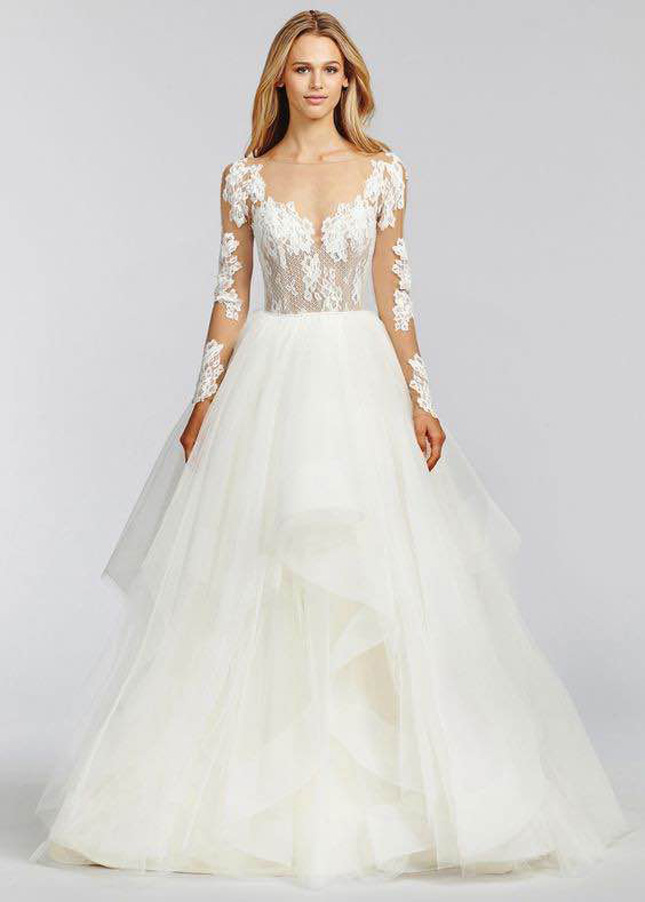 Address: 6 High Street, Ennis, Co. Clare, V95 P440
T: 065 679 9005