We love the trend for matching bridesmaid getting ready outfits for the morning of the wedding. It's a lovely bridesmaid gift and it ensures you're all looking glam in your getting ready photos - no raggedy old pyjamas 'round these parts!
But while we do love a pretty robe, especially because your 'maids can wear them again, with some many brides buying matching getting ready robes, we can totally understand why you might want to look for something a little more unique.
Highstreet shops usually bring out seasonal collections in the spring featuring some bridesmaid getting ready pyjamas and robes, so they're worth keeping an eye on, but for this list of bridesmaid robe alternatives, we turned to the hundreds of sellers on Etsy, to find some gorgeous and unique options.
Bridesmaid flannel shirts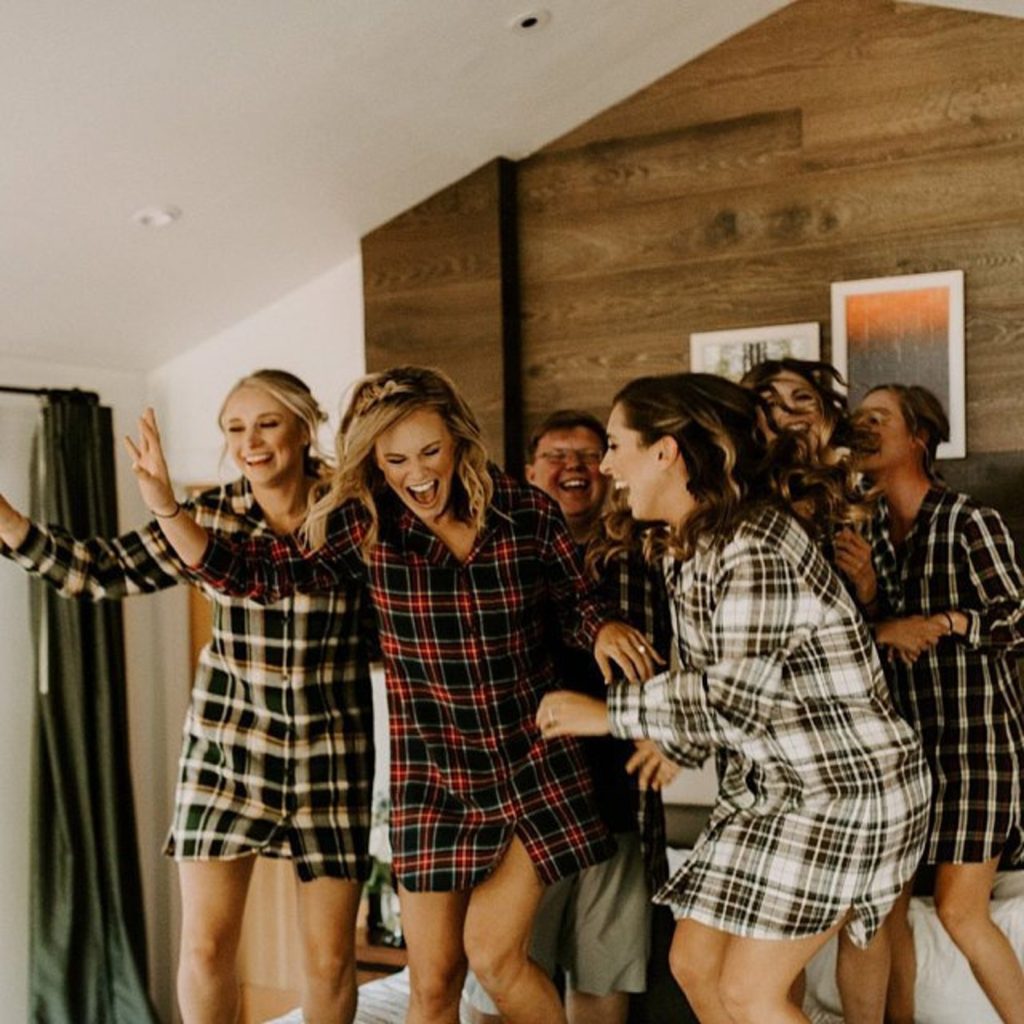 Flannel shirts are the ultimate in casual vibes! Pair them with a pair of leggings in the winter, or opt for a big enough size to wear as a dress in summer.
Find these flannel shirts from SSWeddings from €28.
Tropical rompers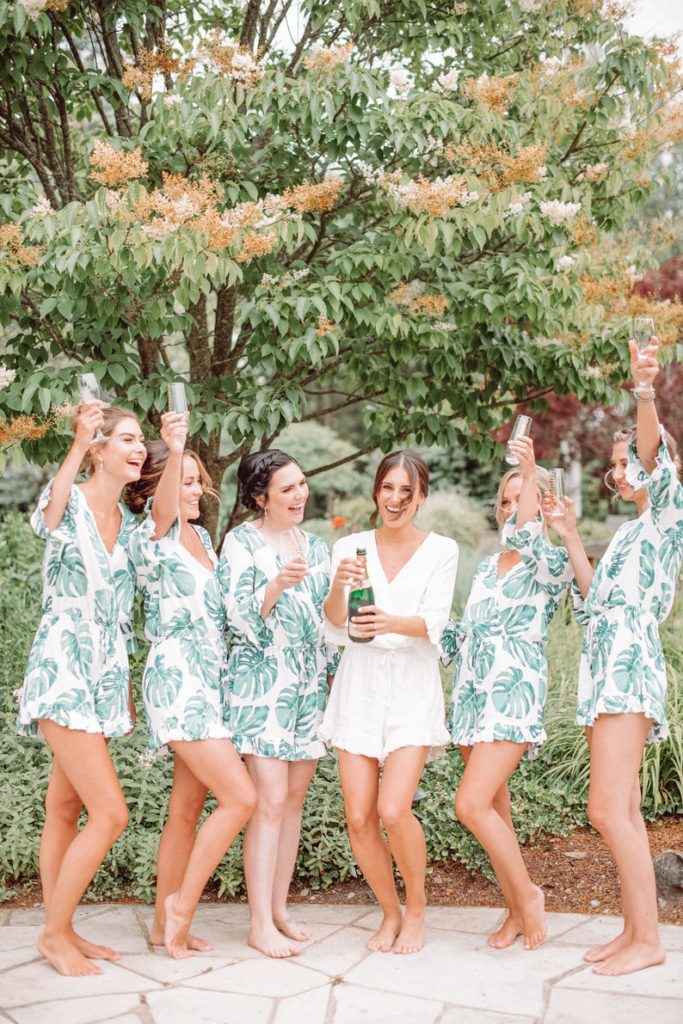 How gorgeous are these little palm print playsuits? Still comfy pyjamas, but also something a little unique!
Find these tropical rompers from Piyama from €267.97 for a set of 6.
Slogan tees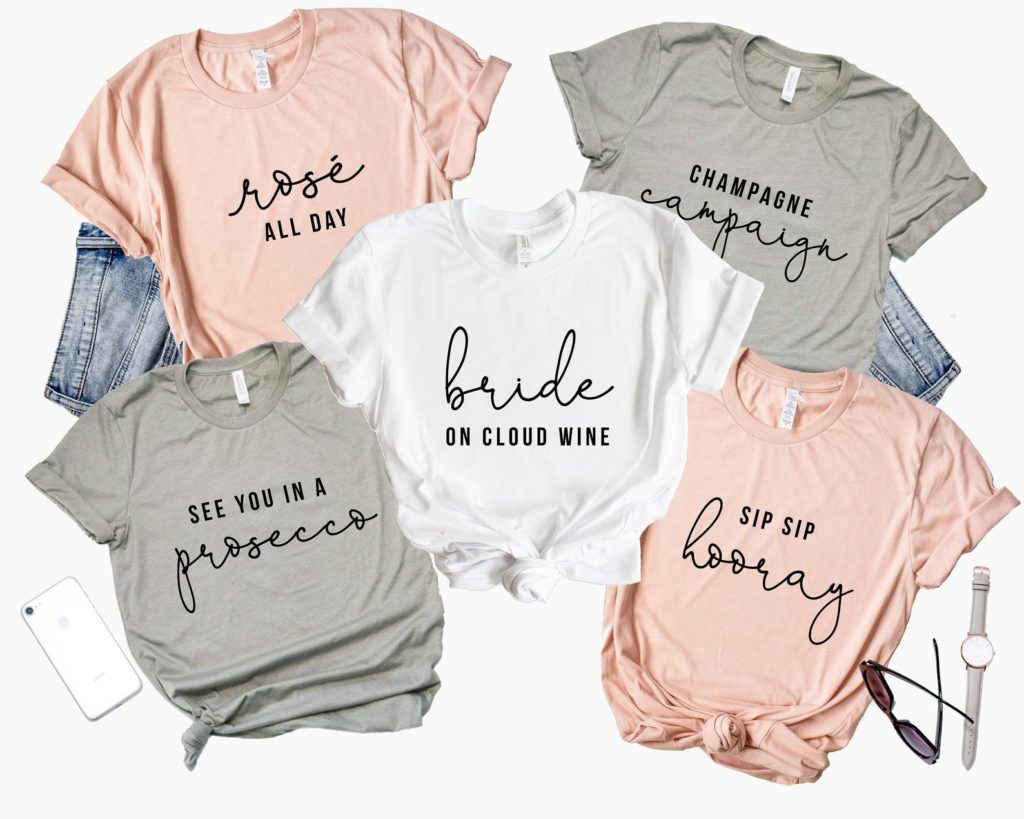 Think a casual tee is more your jam? Or want to shy away from anything too bridal-y branded? These bubbly themed shirts might do just the trick.
Find these bubbly tees from KismetAndCotton from €17.
Pyjama short set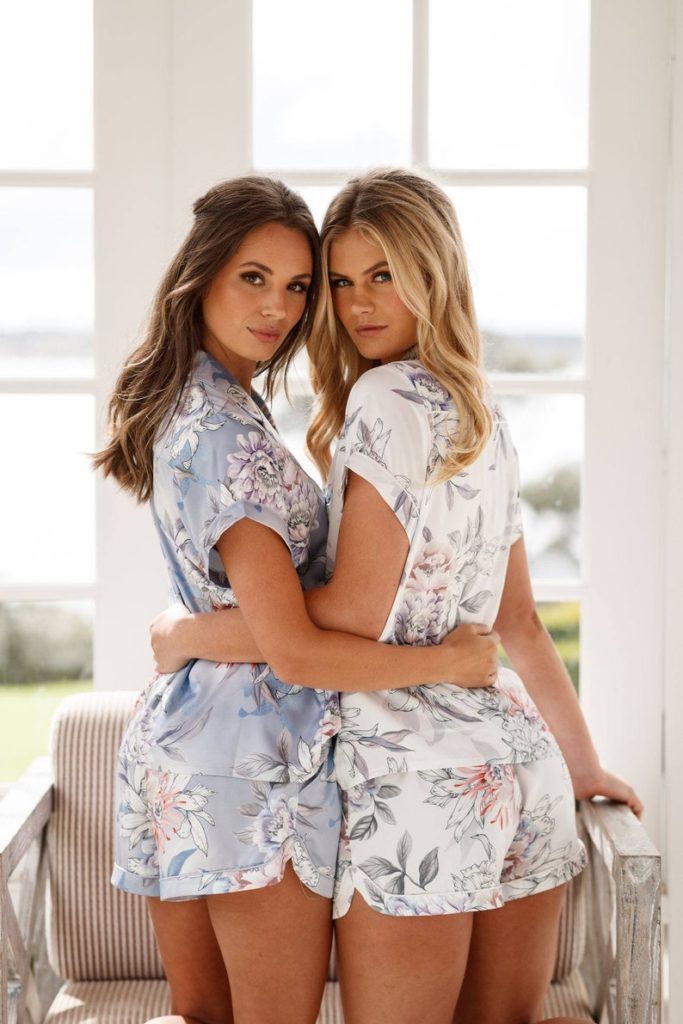 A little pyjama short set is a super sweet take if you love a floral robe, but don't want to do exactly the same as other brides, or if a few of your bride tribe have been in wedding parties before and likely already have a rake of robes!
Find these floral short sets from Le Rose Gifts from €37.86.
Off the shoulder dresses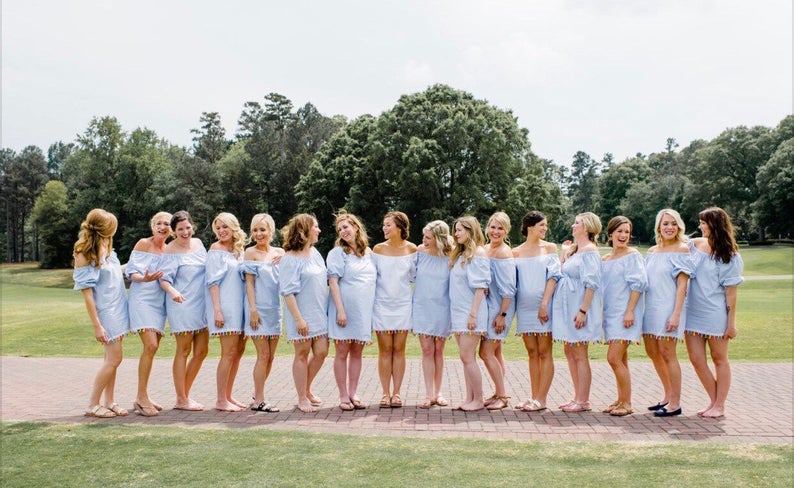 A little summer dress might be the perfect fit for a summer wedding. This off-the-shoulder dress with tassel trim is so fun!
Find these off the shoulder dresses from Chez Blanc from €53.50.
Personalised denim shirts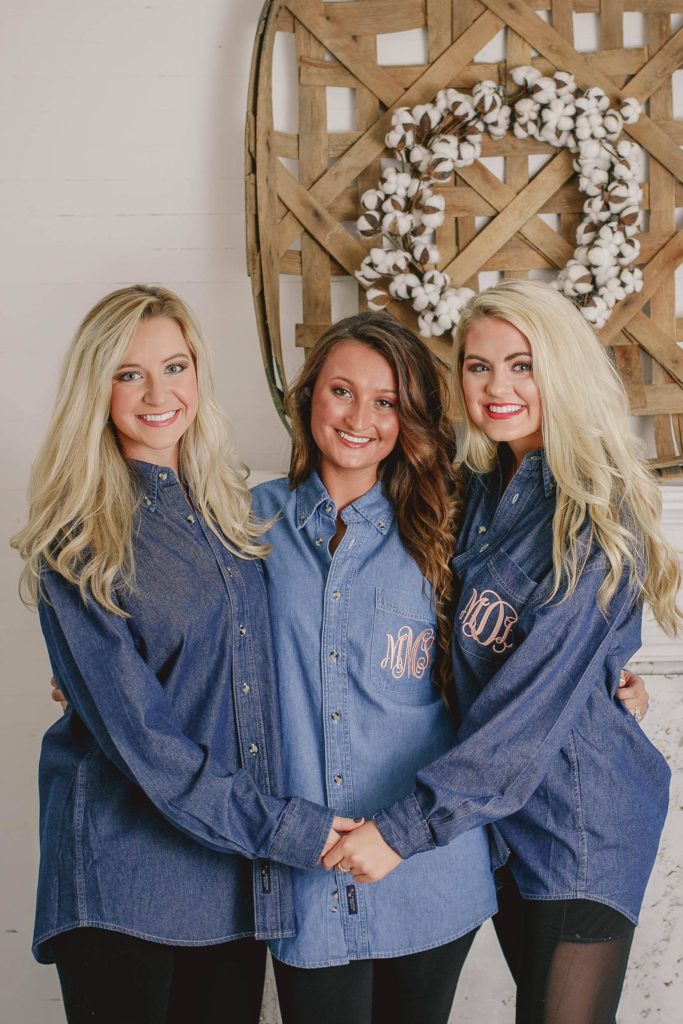 Who doesn't love a personalised gift? And something you can wear again is even better. These denim shirts are perfectly casual if you want something a little more dressed up than pyjamas for your 'maids.
Find these mongrammed denim shirts from Everyly Grayce from €21.24.
Bridesmaid loungewear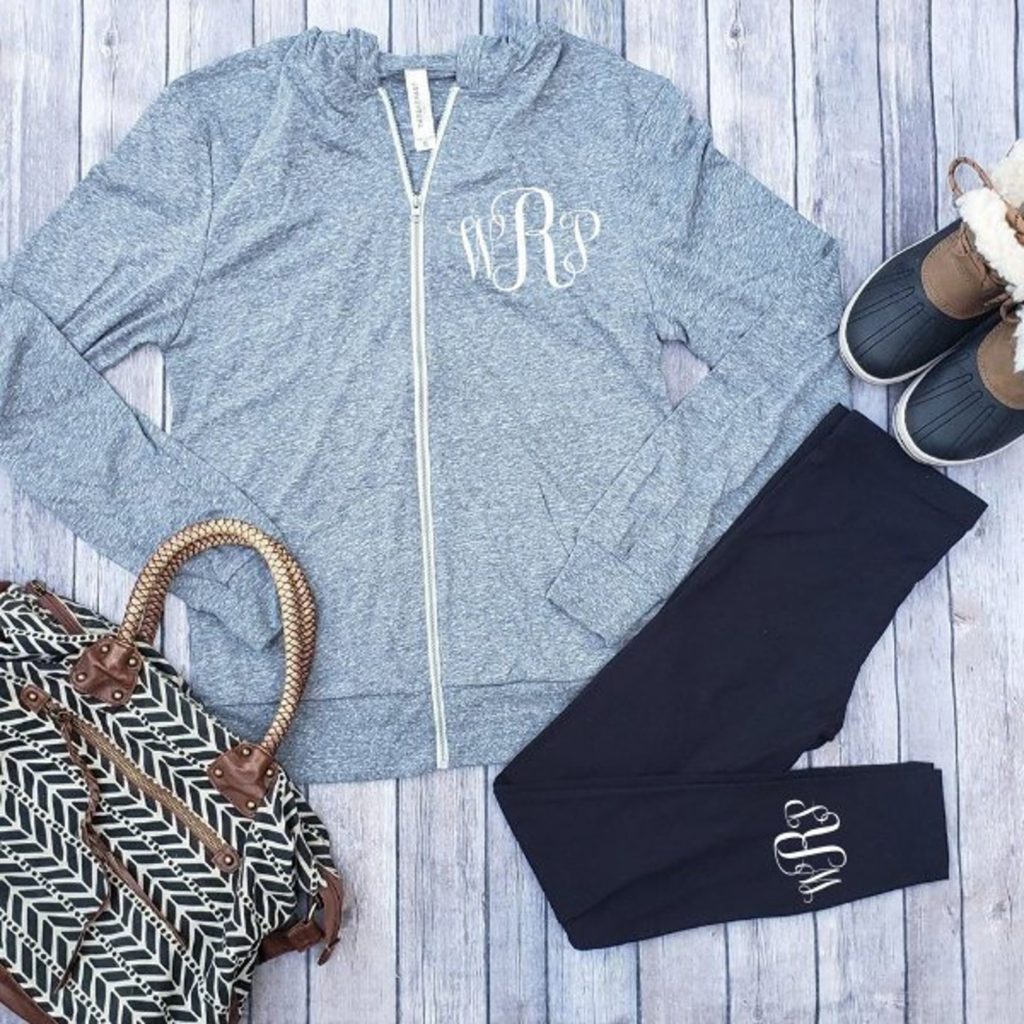 A similar idea but different vibe are these monogrammed leisure wear sets. Super comfy!
Find these leisure wear sets from Sippin Seaside from €22.65.
Silk pyjamas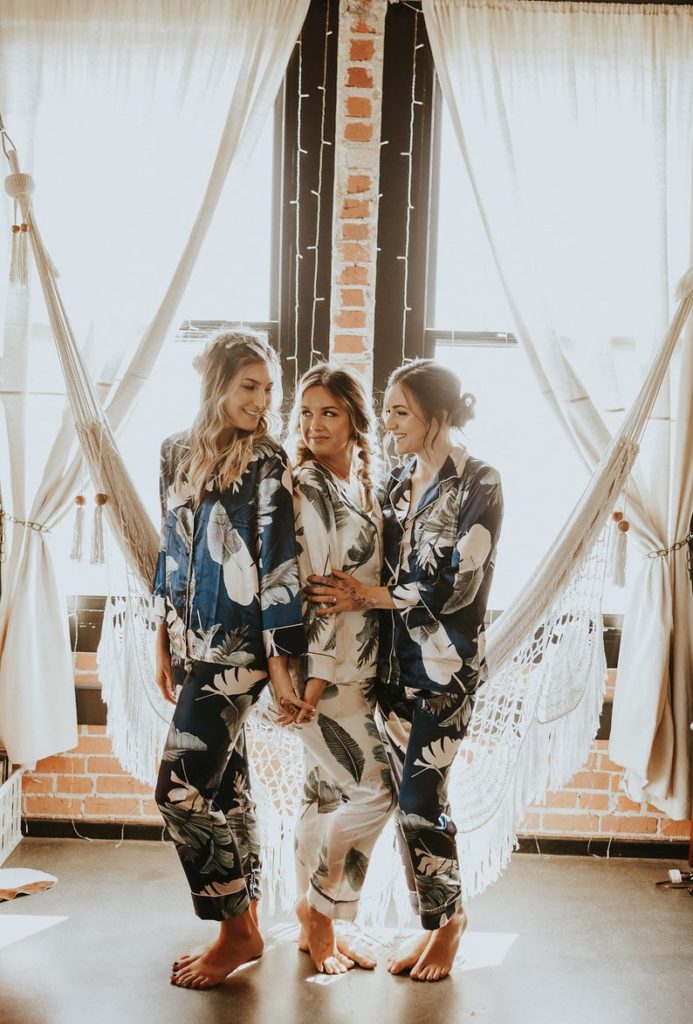 Some bridesmaids cringe at the idea of having to hang around all morning in tiny pyjama shorts - you'll know yourself if you have a more body conscious squad, or even if it's you yourself that wouldn't choose short shorts. Don't feel pressured into a skimpier set if you wouldn't usually wear that - there are tonnes of gorgeously patterned silk pyjamas out there that will look just as good.
Find these off the shoulder dresses from Keep Life Simple Design from €36.53.
Bridesmaid sleep shirt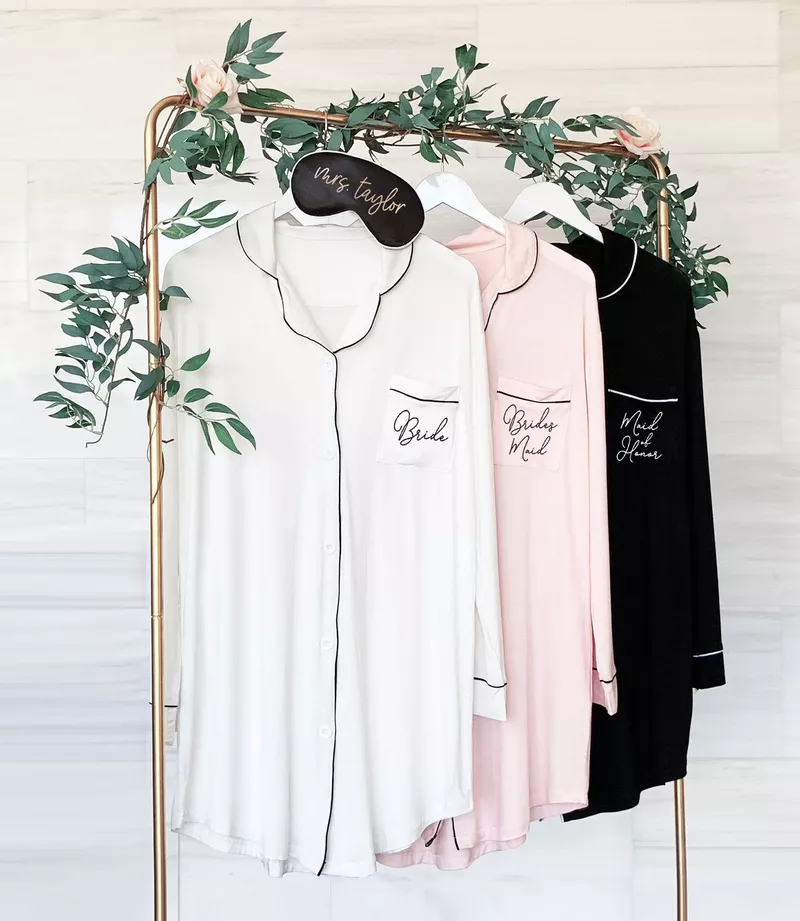 A long sleeved sleep shirt has that pyjama vibe but it's something a little bit different to what your 'maids might have seen/worn before.
Find these personalised sleep shirts from Handmade and Supplie Co from €19.19.
'After this we're getting pizza' shirts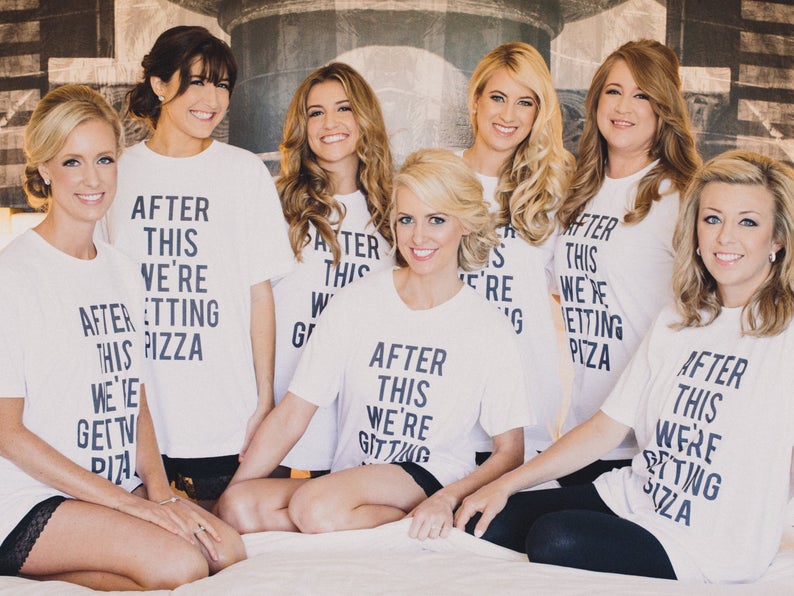 Because after a long day of getting married, what could be better than pizza? These add a little fun to your morning.