Are you a bespoke bride? We've all heard horror stories of brides buying 'bargain' dresses online from websites with dodgy English and, even dodgier products. But what if you could buy a dress online, safe in the knowledge that it would be designed and created in Dublin's Harold's Cross, in just a few short weeks? Always in search of the latest wedding scoop, we met up with the team from weddingdress.ie to find out more.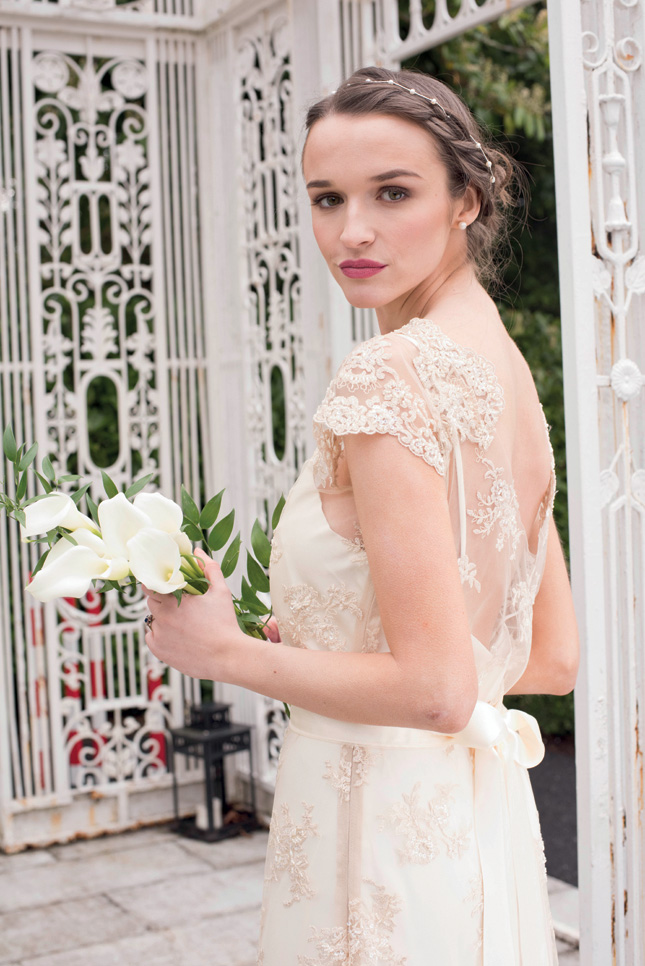 Designer Jill Anderson, photographer Peter Love and eCommerce expert Alan Neale got together last year to create a brand new experience for the Irish bride. One who loves the convenience, choice, and comfort that online shopping can bring. Jill set to work designing a collection for the modern bride and soon after, weddingdress.ie was born.
Eager to dispel the skepticism surrounding online wedding shops, Jill explains how it's different: "Brides want to know where their dresses are being made to give them security. Our brides can pop down to the atelier in Harold's Cross to see their dress in production. An online boutique means that you don't have the large overheads that standard boutiques have, which inevitably increases the price. With weddingdress.ie, we can give customers fabulous dresses with high-quality fabrics without the high prices."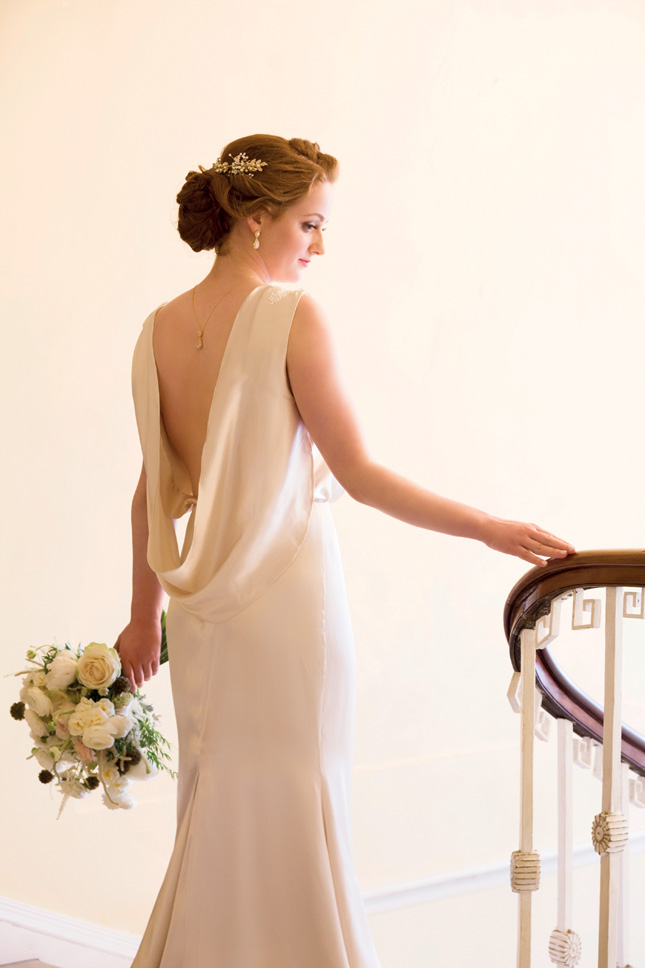 Brides can choose a dress from the website, mix and match elements from the various dresses to create something unique, or have a completely custom-made design. "If they're choosing one of our standard designs, we have three beautiful collections; Afternoon Tea, Boho and Vintage Inspired. They're also free to mix elements of different dresses. Alternatively, we can make a bespoke dress in as little as six weeks - three if we have to."
That's impressive speed by anyone standards, but how does it work? "The first step is to meet with one of the designers to discuss and agree on the design. Then we source the perfect fabrics from all over the world to make sure the bride gets exactly what she wants. Next, we make a toile in a cheaper fabric to ensure the shape and fit is correct and finally, we cut the dress. We recommend that the dress is finished three weeks before the wedding to ensure optimum fit."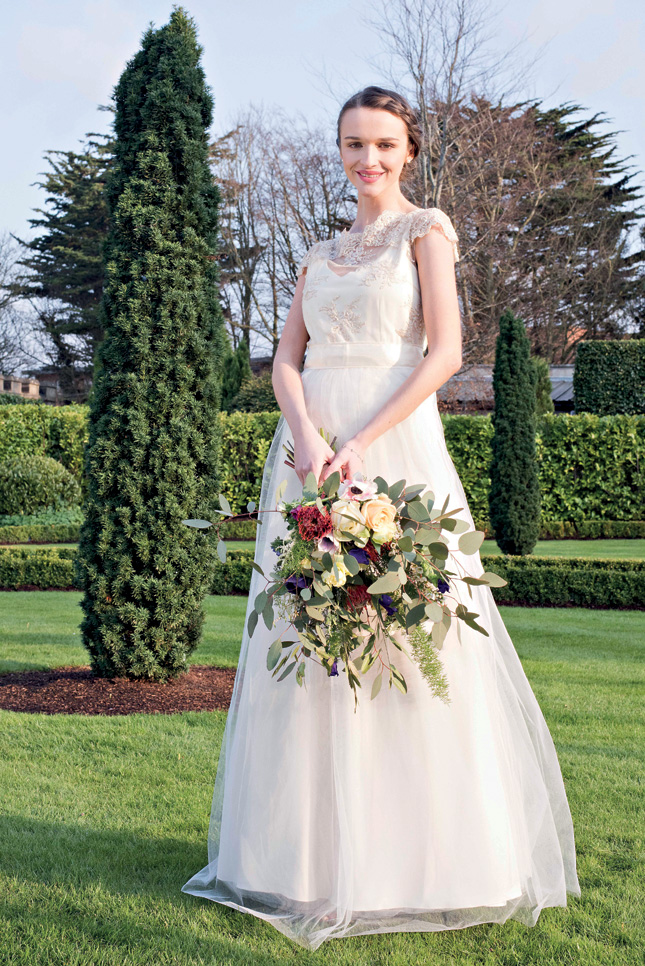 And this isn't just for Dublin brides – they've considered those further afield too. "If the thought of popping down to our atelier fills you with dread or if you are simply just too busy, we can do all of this virtually as well. We will do Skype calls with a designer to finalise your design, fabrics will be popped in the post to you and we will talk you through how to take your own measurements. We then make the dress in a standard size e.g. 10, 12, based on your measurements and you can then take it to our bridal alteration service for any final tweaks for the fit." Sounds amazing!
The Mill, Greenmount Avenue, Harold's Cross, Dublin 12
T: 01 436 1821