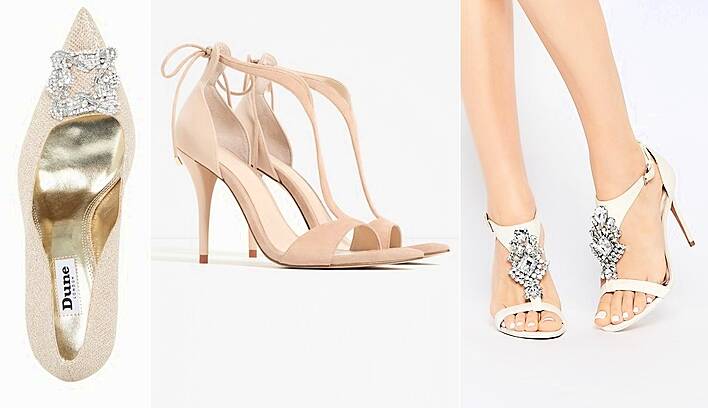 Wedding shoes don't have to cost a fortune to make you feel like a million dollars. We scoured the high street looking for affordable wedding shoes that look the part, without the designer price-tag. So, if you're being strict with your budget, or you're just not into spending hundreds and hundreds on wedding shoes, there's sure to be a great option in fabulous, but budget-friendly, bridal footwear for you here. And the great news is, they're all available to buy right now, in Irish high street shoe shops, your local department stores, or online. Hurrah!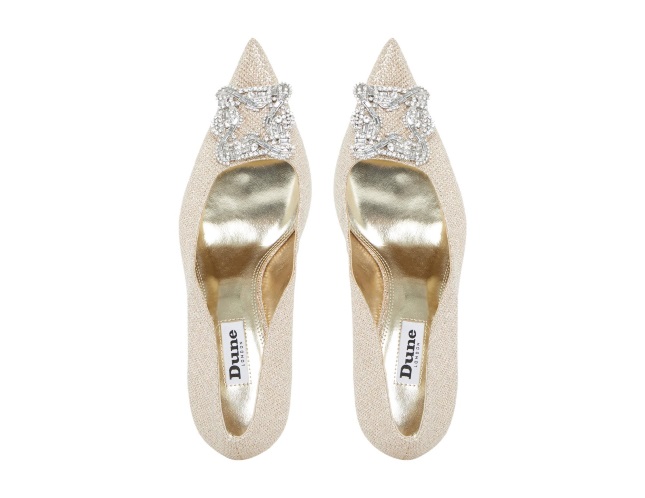 First up is this embellished, muted gold-toned pair of lovelies from Dune. Reminiscent of Monolos, with their square bejewelled buckle, these babies will set you back just over €100. Bargain!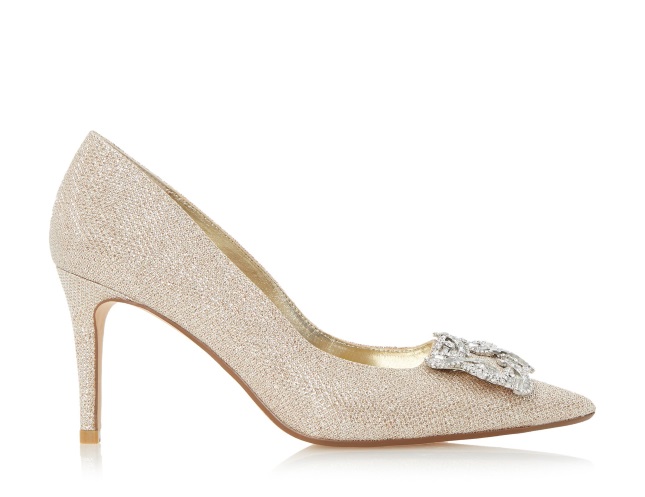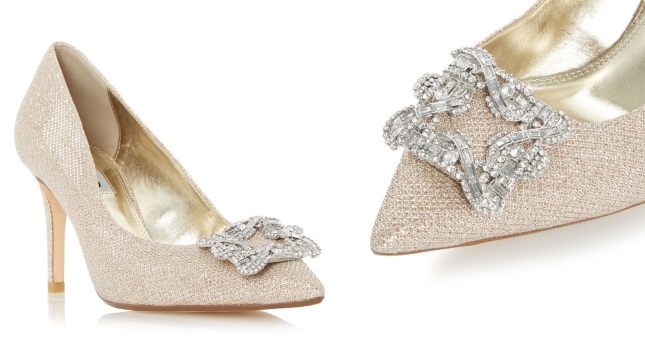 Betti shoe, €105, Dune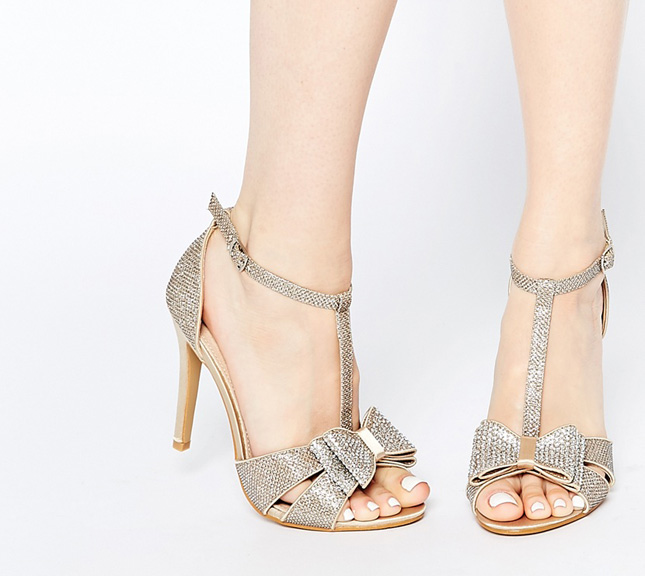 Coming in at under €50 is this cute pair of bow detail, t-bar sandals from ASOS. We've seen them on the flesh and can confirm that they look far more pricey that they actually are. A really elegantly girly wedding shoe option; they would look beautiful with a short or high-low wedding dress.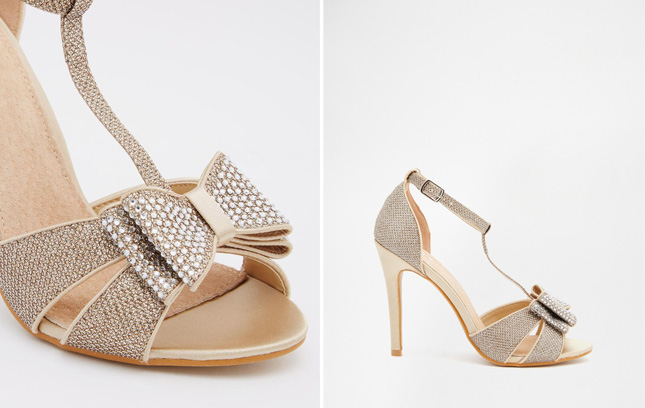 True Decadence gold glitter bow sandals, €45.07, ASOS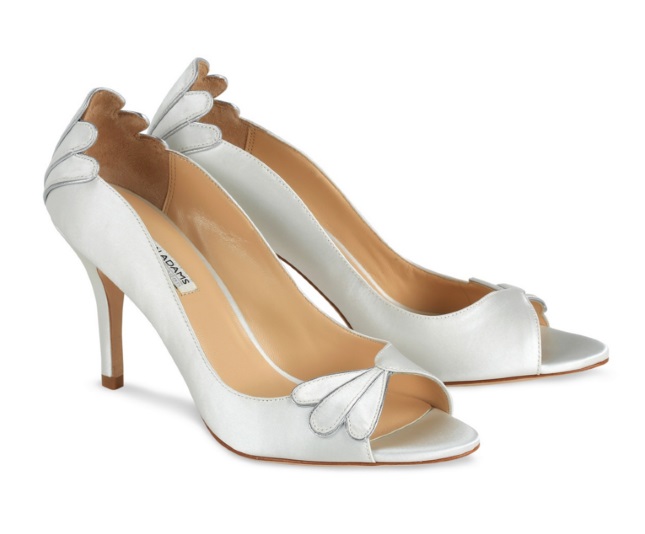 At the higher end of the high street wedding shoes price-range are these beautiful, blue grey Benjamin Adams pumps from Debenhams. They're understated, chic and simple enough to wear again.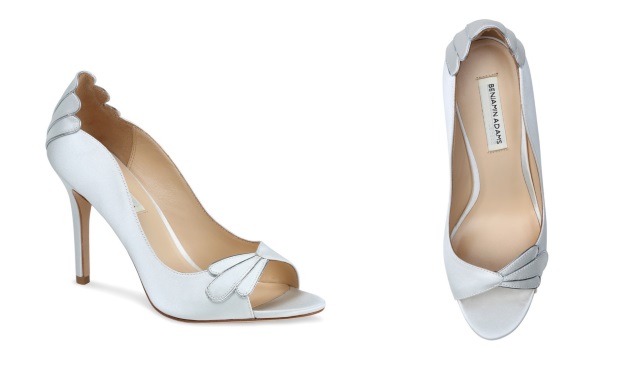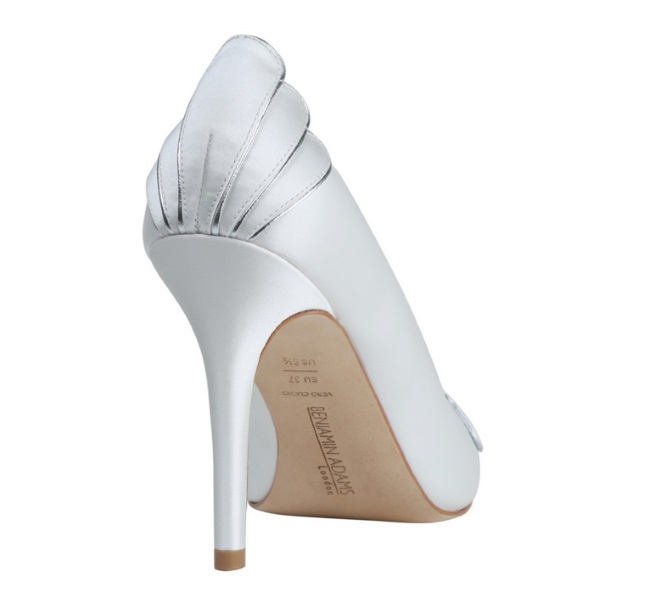 Benjamin Adams peep toe Carolina shoe, €222.60, Debenhams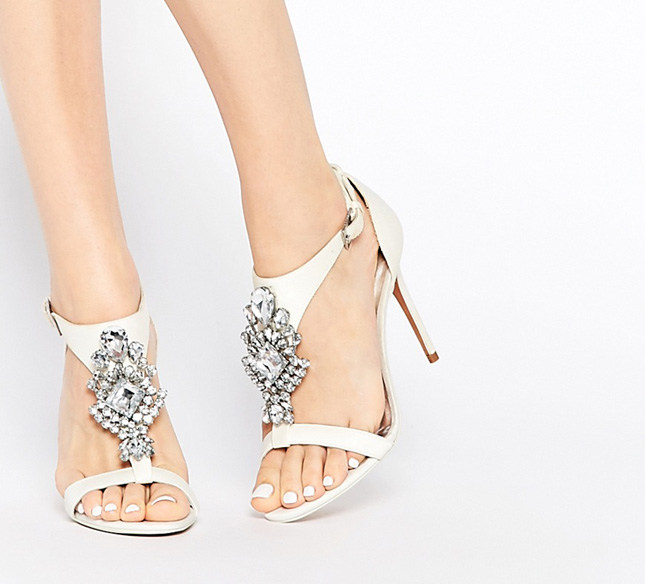 Arent these the sweetest? If girly glam is on the cards for your wedding style, these embellished sandals will fit the bill. Speaking of the bill, at just over €200, they're still much more affordable than many designer wedding shoe options.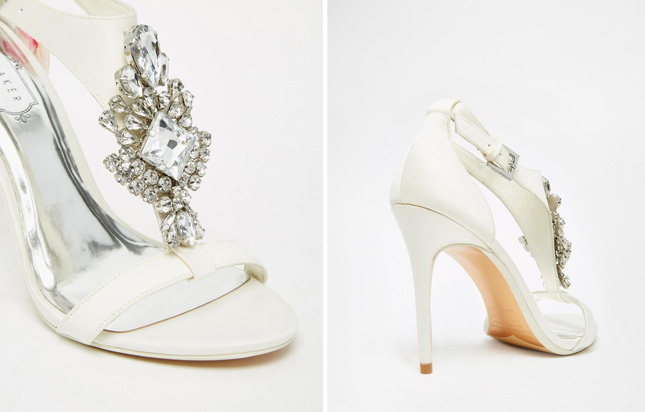 Ted Baker 'Tie The Knot' Naiss jewelled heeled sandals, €211.26, ASOS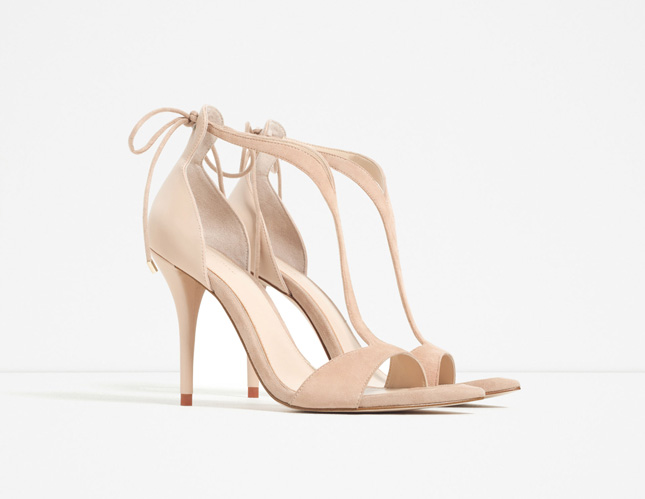 If ever there was a wedding shoe that you'd get lots of wear out of, it's these. The muted, neutral, nude tone makes them infinitely wearable and also extremely elongating on the leg. Yes! And they're an absolute bargain at €49.95.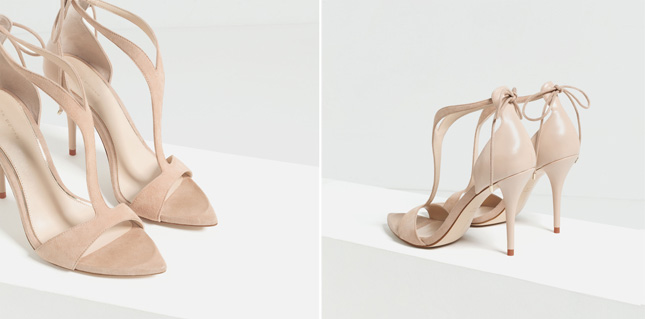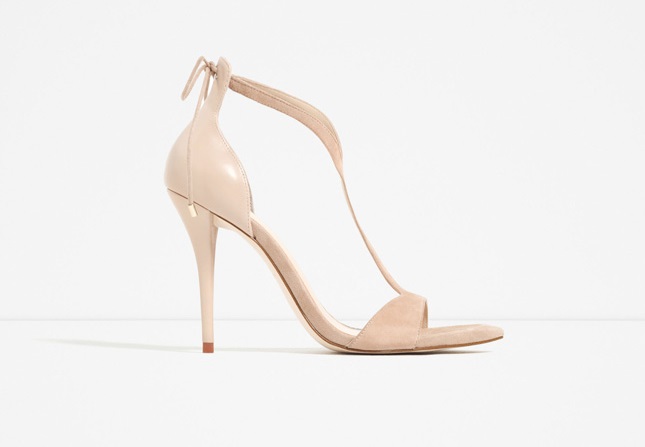 High Heel strappy sandals, €49.95, Zara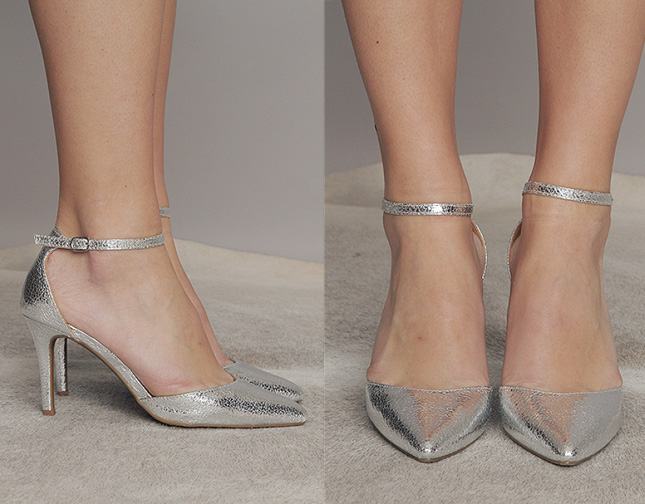 This dreamy pair of silver wedding shoes from Confetti faves Folkster are also very flattering on. The pointed toe will add inches to your legs and the metallic tone helps even more, by not breaking the line, creating a lengthy, leggy silhouette. They're also super comfy (comfortable wedding shoes you say?!), so you'll do plenty of dancing!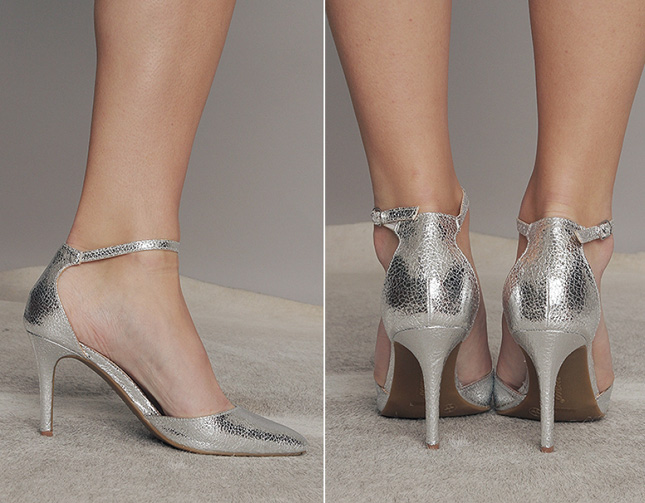 Silver Casper shoe, €34.99, Folkster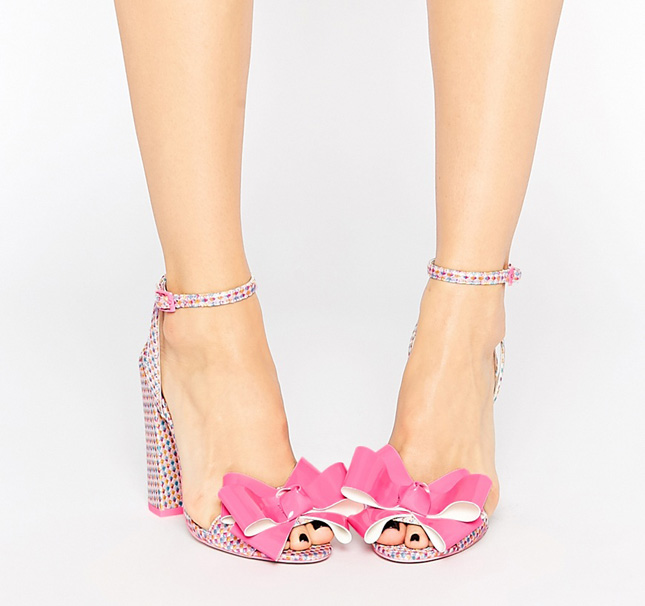 We love a good statement wedding shoe and these dotey, bow-detailed treats from ASOS will go down a treat with alternative brides looking for something fun and different. And that block heel with help your tired tootsies, no end.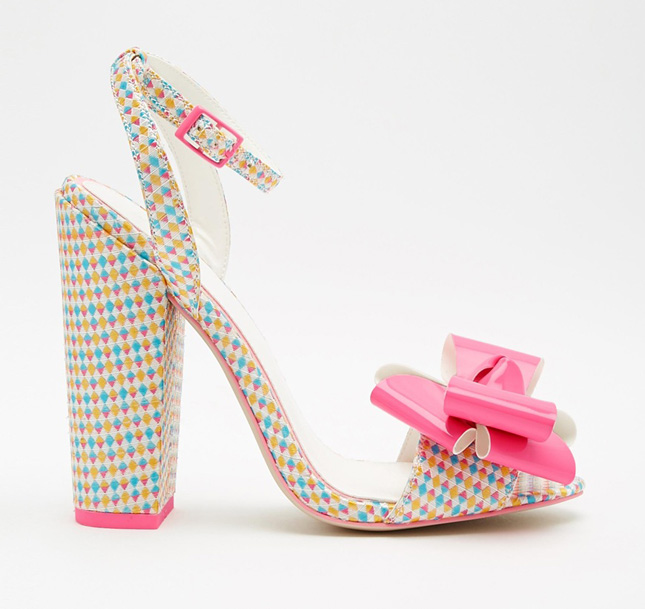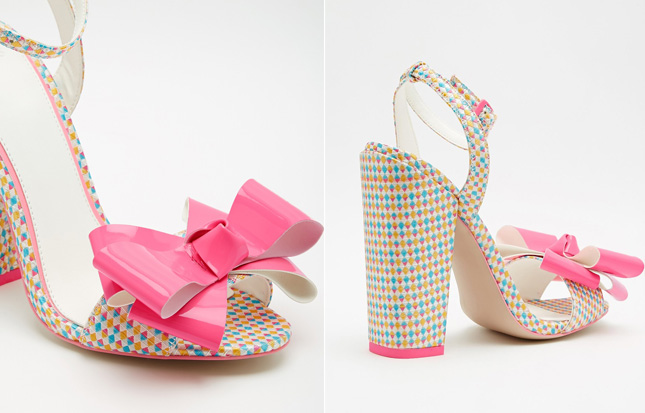 Harmonise heeled sandals, €63.38, ASOS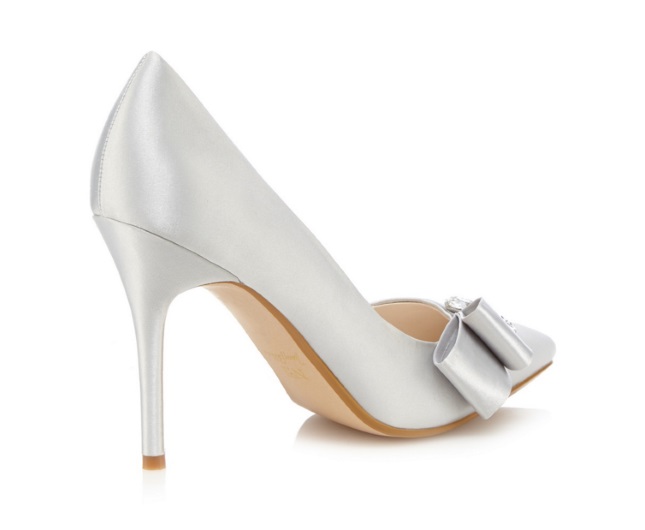 Jenny Packham wedding shoes for less than €130? You heard that right. The wedding fashion giant's 'No.1 Jenny Packham' range for Debenhams makes bagging that designer label for your wedding doable, even on a budget. This beautiful blue grey shade is a huge wedding trend for 2016 but, importantly, is also timeless and subtle.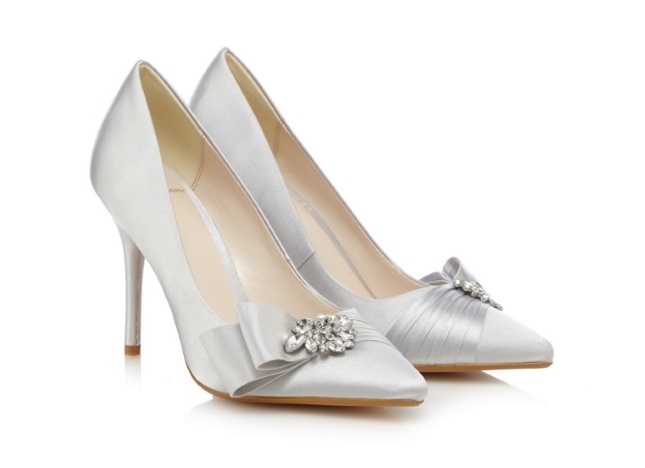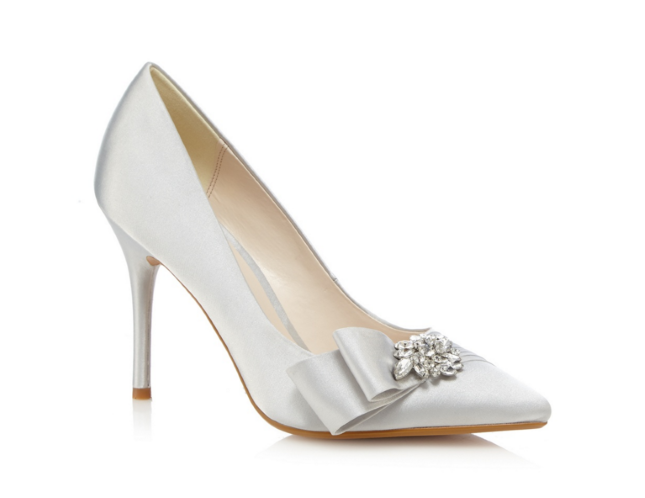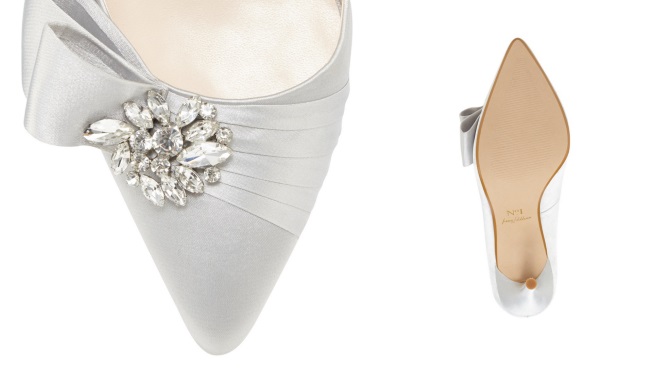 No. 1 Jenny Packham Silver satin jewel embellished heels, €127, Debenhams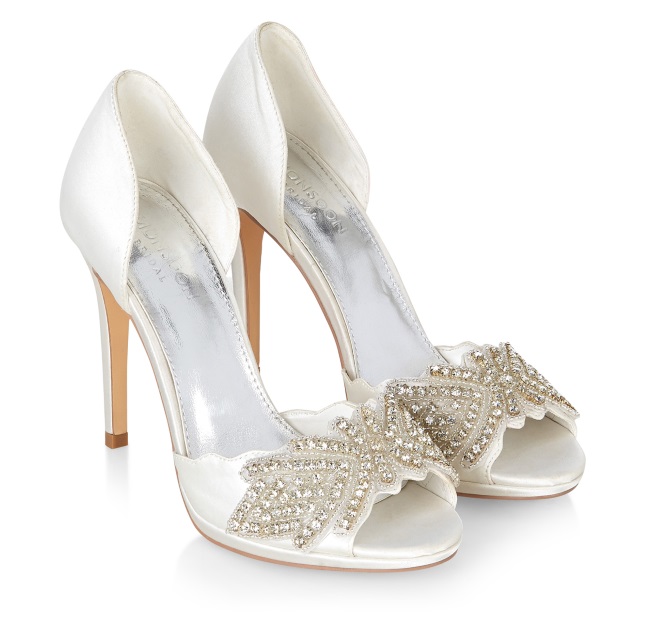 Monsoon have a killer range of bridal accessories, as you probably know, but did you ever consider picking up your wedding shoes there? Their range is small but deadly and you might just find what you're looking for, for somewhere between €100 and €200. Take this timeless, encrusted pair for example - perfect for any fairytale wedding getup.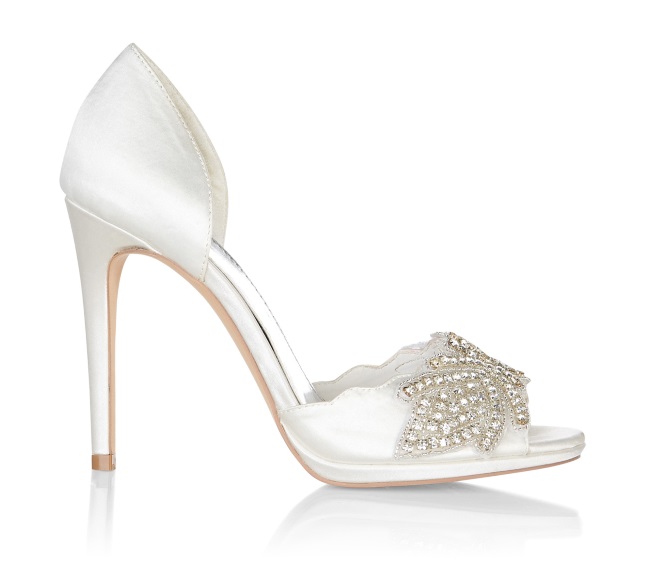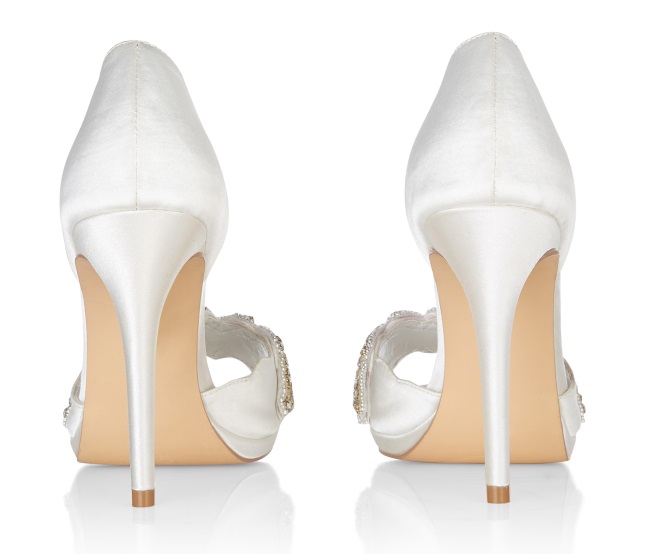 Lola jewel encrusted shoe, €182, Monsoon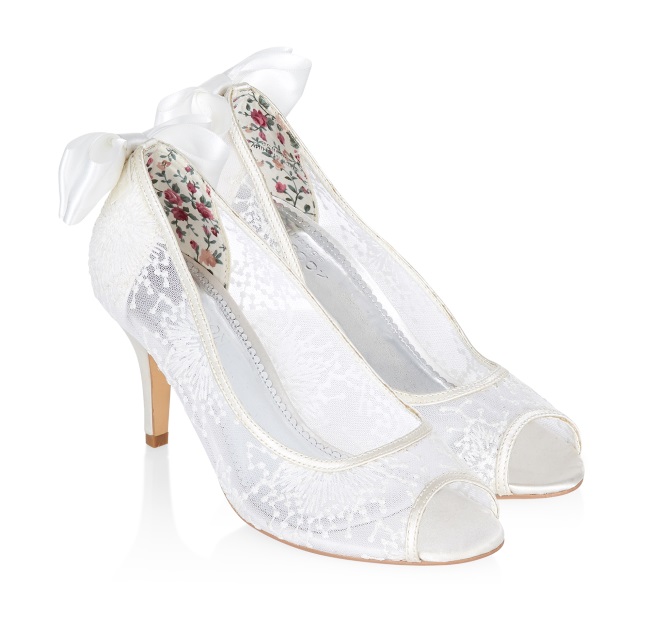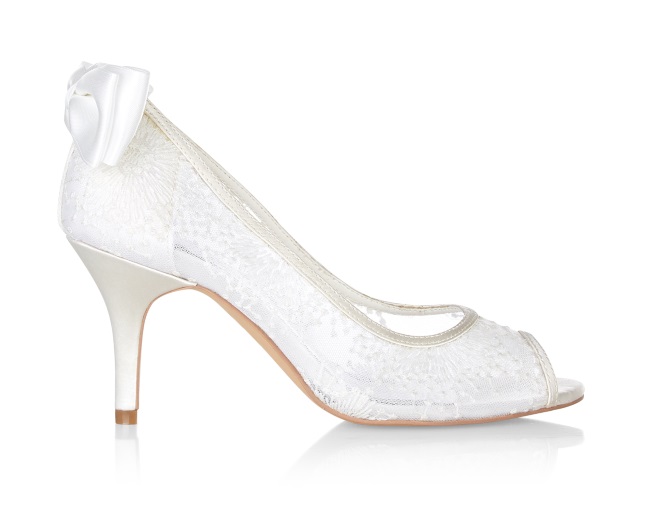 You'd be forgiven for taking a second glance at this second pair from Monsoon, as they're very Louboutin-esque. Sheer and sweet, the bow detail on the back is the real winner for us.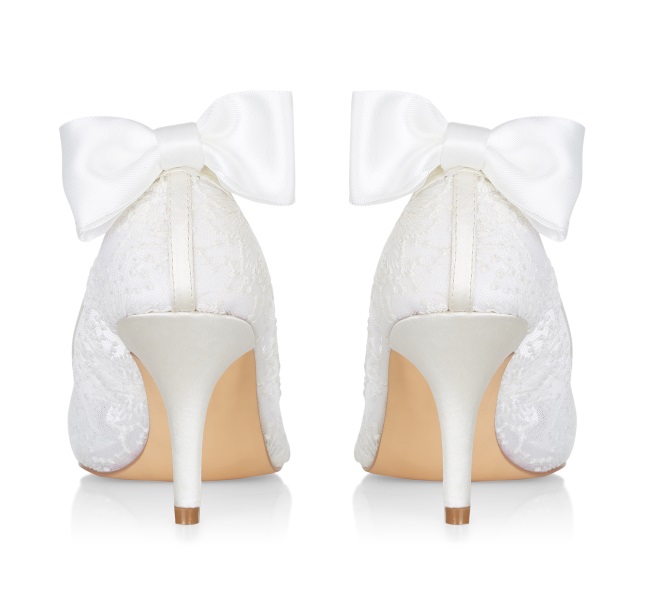 Nadia lace peep toe bow shoes, €155, Monsoon
So there you have it, affordable but awesome wedding shoes from the high street to fit every budget and style. See anything you like? Don't forget to pin to Pinterest or tag a wedding-shoe-hunting friend!