It has taken us a couple of weeks to recover after Confetti Live 2019, in association with Benetti Menswear. It was certainly bigger and better than last year, and there was tonnes to take away from our gorgeous day at The K Club.
From our expert panel to our been there brides, to our glam squad's demonstrations and the hand-picked vendors present on the day, there was an endless source of wedding know-how in the Kildare venue for the day.
So we thought we'd pull together just some of the clever wedding planning tips we picked up from the finest wedding faces in the country. Enjoy!
1. Get the right underwear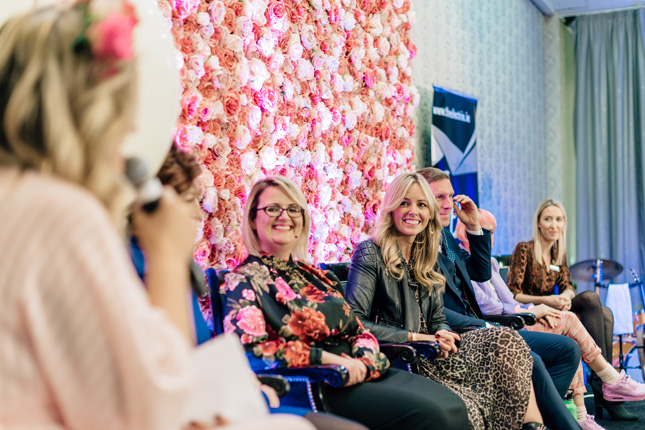 Especially if you're hiring a wedding photographer like Jenny McCarthy, who told brides at Confetti Live that she's made her brides take off their underwear rather than have the wrong underwear spoil the look. She advised bringing along a photo of your dress to a reputable underwear brand and having them advise on what underwear is right for your specific dress. "You wouldn't build a house without the right foundations so don't forget the foundations for your dress either," she said.
Check out our guide to where to shop for wedding underwear and shapewear, and our guide to some shapewear pieces we'd recommend to brides for most dresses!
2. Don't be afraid to opt for more casual dining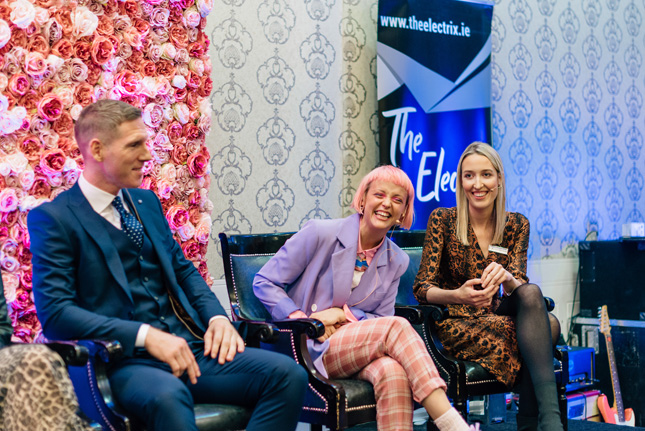 Sinead Baily Kelly of H&G Creations Ltd says one of the huge trends for weddings in 2020 that she's seeing is much more casual dining options - serving food family style, having wedding food trucks, maybe opting for a more casual choice like pizza rather than the classic fish or beef option. It all ties in to the trend for more festival style or house party weddings over the last few years, and this is just the next step. It helps make people's days feel a little more informal and often, more like their own.
If you've already booked a more traditional venue than would typically cater for alternative dining options, not to worry however! The K Club's wedding coordinator, Eilis Baselman says even elegant, stately venues like the K Club are getting these requests, and that's one of the benefits of having a big ballroom you can totally put your own stamp on is that you can take control and work with your venue to design the wedding day you want for your day. "Having every wedding look the same just gets old, so we love being able to change it up each time for the couple," she said.
Check out our guide to seven amazing food trucks and drink van options for your wedding!
3. Start dress shopping earlier than you think... but not too early!
Beauty editor and social media star Aisling Keenan started looking for her dress about seven or eight months before her big day, but when she went to boutiques, the shop assistants were in a panic about how little time she had. She kept very calm about it all, but it did cut off her access to certain designers who take a little longer to process wedding dress orders.
On the flip side, wedding photographer Katie Kavanagh started her wedding dress shopping a year and a half before her wedding, and found herself very overwhelmed. She ended up trying on over 100 dresses in total, and if you followed her stories at the time, you'll know she was very stressed about it all. Around 9-10 months beforehand is probably ideal to start - perhaps do your research into dress styles you might like and boutiques you want to hit up before then so you can hit the ground running.
Check out our wedding dress shopping timeline here, which includes all your accessories and alterations, too!
4. For the lads, stick to the staples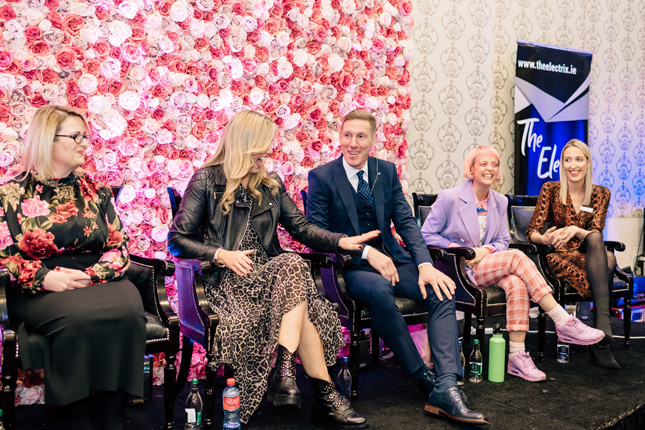 We teamed up with Benetti Menswear to put on Confetti Live 2019, and came away knowing a whole lot more about groomswear than when we started. That's what happens when you work with the best! Vincent Nally from Benetti joined us on our Expert Panel, and while they were showcasing their fashion forward mix and match Spring/Summer collection at the show, Vincent's big tip to grooms was not to stray too far from the groomswear staples, and navy works best for most Irish grooms.
However, that's not to say a navy suit will cut the mustard for every groom, which is exactly why Benetti have built their collection so you can choose the pieces to suit your style. Vincent recommends sticking to the navy, or whatever staple colour you prefer for the basics - so maybe try a navy suit and waistcoat and go all out on the jacket, or a charcoal suit paired with a slightly more adventurous waistcoat. "The last thing you want is to look back in 10 years and be wondering what you're wearing, so choose something that will stand the test of time," he said.
5. You can't book honeymoon flights more than 11 months in advance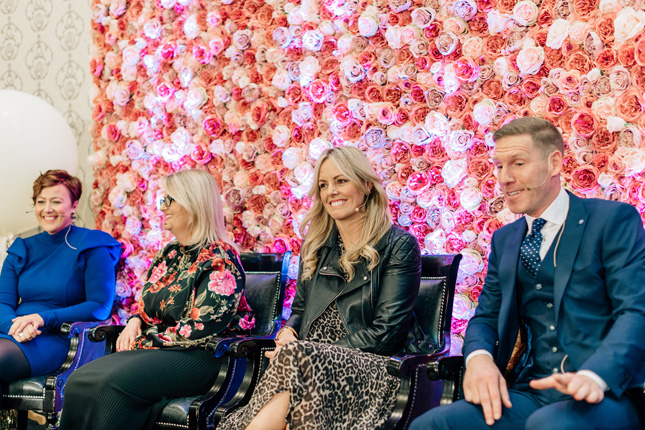 We didn't know this, but you can't actually book flights more than 11 months in advance, so even if you wanted to, you can't book your whole honeymoon and get it out of the way that early, according to honeymoon whizz, Mandy Walsh, Travel Counsellor. She did recommend if you want the best prices, that you start planning where you want to go before the 11 month mark. That way as soon as you pass the deadline, you can get everything booked and out of the way.
Travel Counsellors have an app which allows you to spread out the cost and pay as much as you like over the period leading up to the honeymoon, which means you don't have to worry about having the full amount in your account when you book almost a year out, which is very handy!
And pssst! Mandy's highlighting The Maldives and Bali as some of the go-to honeymoon destinations coming up in the next year, so start your research by looking there!
6. Think twice before planning a second outfit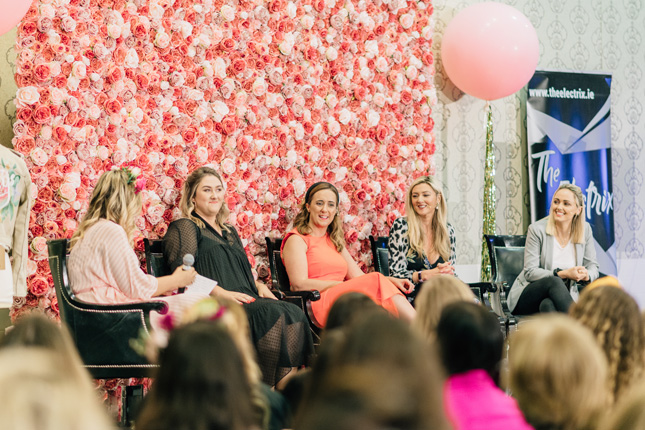 Many brides opt for a second 'look' for the dancing portion of the evening. If your main wedding dress is a little too stiff or even a little too big with a train attached, to be comfortable for dancing (or possibly even after eating!), you may want to swap outfits, or even take down your hair for a more relaxed look. However, Aisling Keenan warned that as she had her hair stylist and makeup artist as guests, she planned a second look for the evening.
She wanted her hair put up and a red lip makeup look, but she hadn't fully considered the time this would take, and in the moment, she was only dying to get back to the party and be with her guests. She was gone nearly an hour in total, which she kind of regrets in hindsight. Changing your dress can also be imagined as a simple affair, but if you had to be painstakingly buttoned into your dress for example, you could be gone a half an hour, by the time you get undressed and dressed again.
We're not saying don't change your look if you want to, but perhaps bear in mind that you will feel the FOMO hard if you're gone too long, so make your change as easy, quick and seamless as possible!
7. You don't have to have everything - take the pressure off!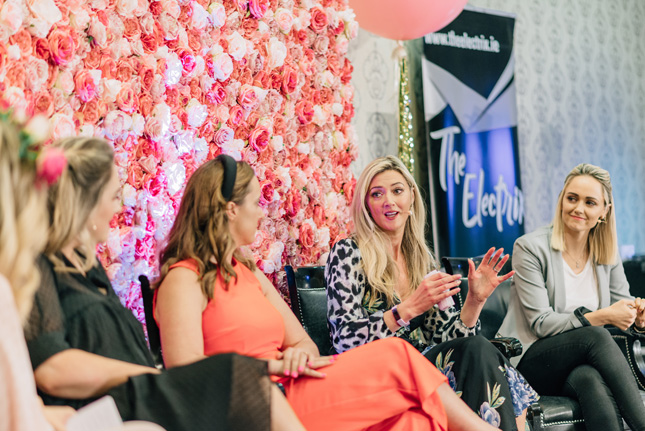 When you're planning a wedding, it won't take long before you feel like you HAVE to have all those wedding extras - maybe extra musicians or entertainment options, or a big area dedicated to an elaborate photobooth. Or like you need to have the best of the best when it comes to your wedding hair stylist and makeup artist. Or like you can't get married unless you have the MOST expensive wedding car you can find.
However, as Fair City's Jenny Dixon pointed out - at some point you have to prioritise what's important to you, because your budget likely won't allow you to have absolutely everything. She felt the pressure to have the most perfect wedding with everything included, but when she let herself just invest in the parts that were important to her, wedding planning became a much less stressful affair. So let yourself off the hook!
8. There's a solution if you're awkward about asking for cash gifts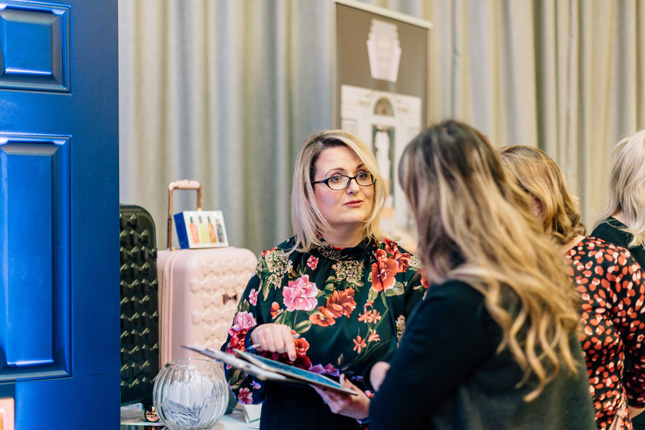 While wedding gift lists make picking gifts you would like super simple, they might seem a bit pointless if you're the kind of couple who mostly want cash gifts. But actually, they have a hidden benefit. Natasha Comerford of The Wedding Shop also joined our Expert Panel, and told us that often they include an option to request cash gifts - you can have an option for cash gifts outright, you can choose an option for contributions towards your honeymoon, or other experiences you'd love to have much more than a physical present.
And with The Wedding Shop's offering, you can choose any of those options without paying fees on the cash you receive, so it's a win-win. As Natasha said herself, it means you can make it clear to your guests that you would love cash gifts, without having to have those awkward conversations with everyone individually. Ideal!
9. Don't get married without these two products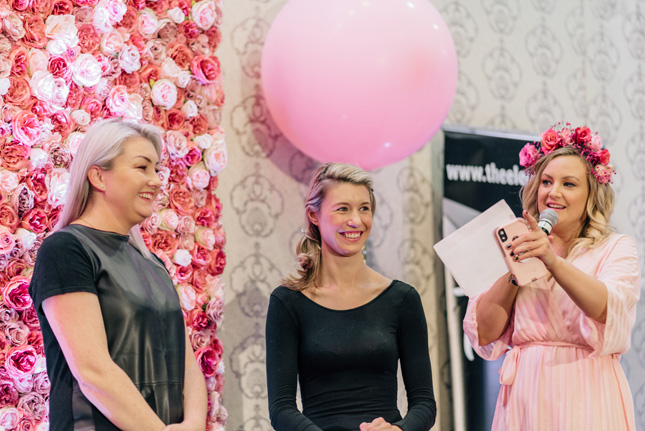 Our bridal beauty demonstrations were in trusty hands with Ali Dee on hair and Nikki G on makeup and while they had tonnes of tips, we're taking away some of their hero products from the event. Ali reckoned the best product for holding a curl or any style in your hair is L'Oreal Pli spray, or to give it its full title, Tecni Art Pli Thermo-Fixing Spray. It's around €16 from salons stocking L'Oreal Professional products or Terrisales stores, and you spray it in while your hair is wet, and before you heat style it. The heat reacts with the spray and it fixes your style in place - exactly what you're looking for! If your hair stylist hasn't heard of it, introduce them!
On the makeup front, Nikki's hero product is a total bargain, but she swears by it. Introduced to it by other makeup artists, her go-to primer is one by drugstore brand, Catrice. The TEN!SATIONAL 10 in 1 Dream Primer is the one you're looking for on stands, and at €6.80, it certainly won't break the bank. Available in some pharmacies and most Penneys stores, it does ten different jobs, including an SPF, which is designed in such a way not to interfere with photo flashes - phew!
With thanks to our Confetti Live Partners for 2019: