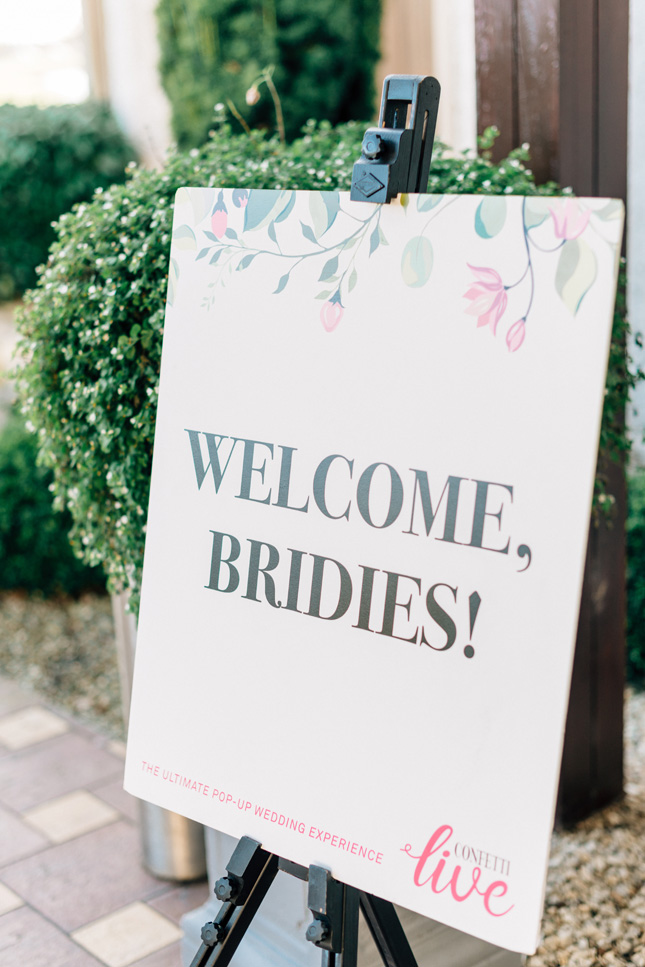 Confetti Live is a wedding event like no other. Part interactive live show, part wedding fair, part girly day out, this year we teamed up with our friends at Benetti Menswear to bring you an even bigger and better show. And so, on Sunday October 27th 2019, the best group of gorgeous bridies gathered their 'maids and mams and got their glad rags on for a gorgeous day out, filled with inspiration and fun at The K Club.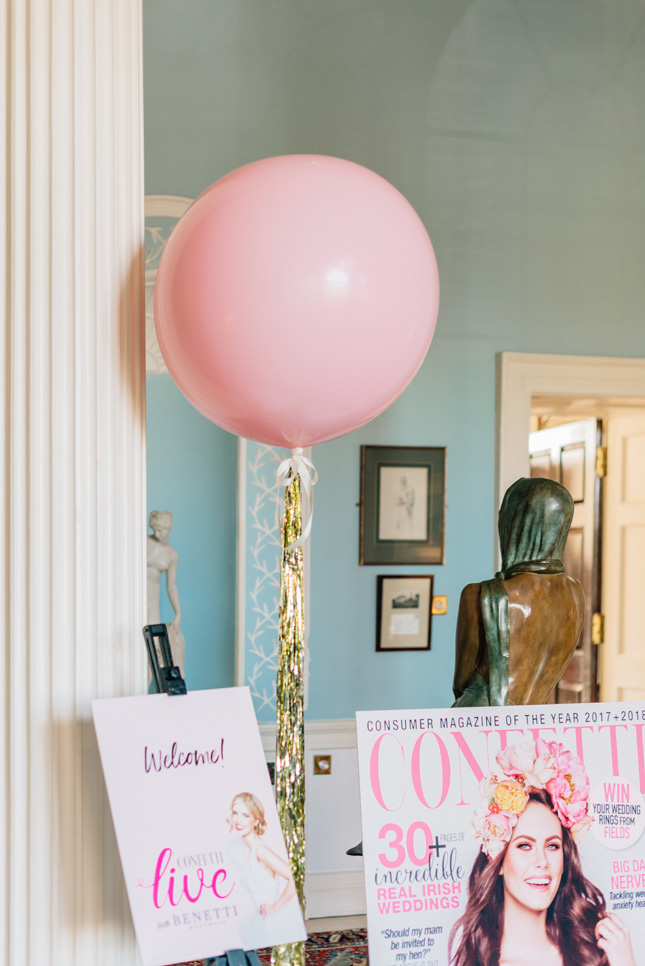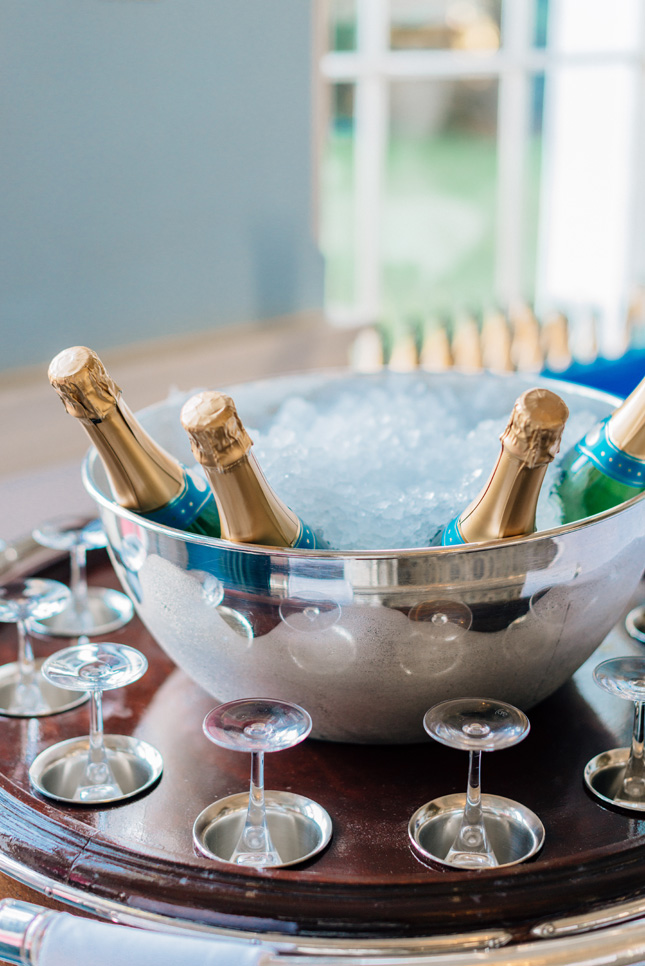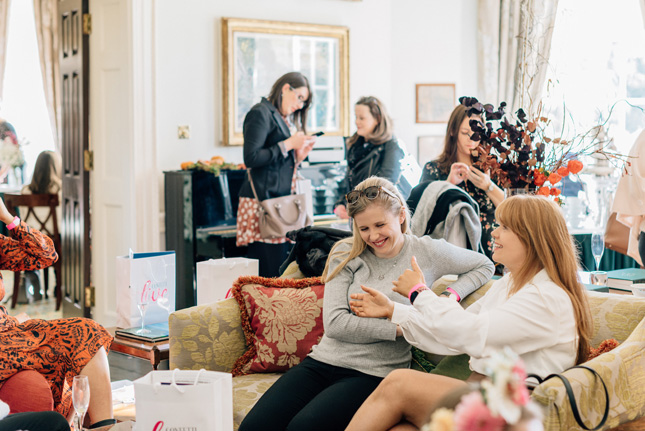 The aim was to learn from the best industry experts, get inspired for every element of your day, hear from some of your favourite online faces, whilst toasting with delicious Bloom Gin – and that's exactly what happened.
The Venue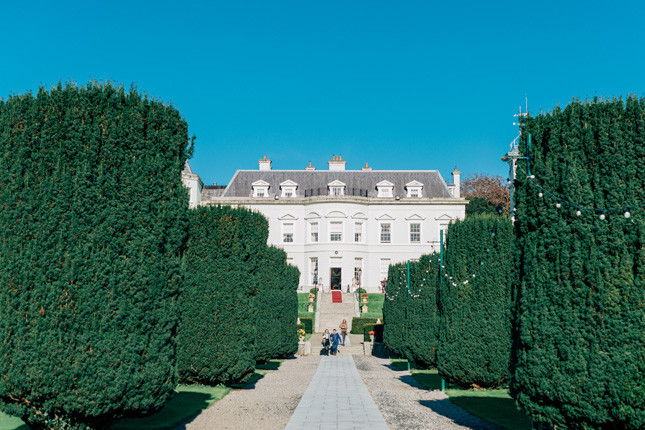 The K Club was an easy choice for us, when searching for the perfect place.  A short 30-minute drive from Dublin City, the historic venue is not just renowned for golf, being Ireland's first ever AA 5 Red Star Hotel.
The combination of old-world elegance, the abundance of facilities and luxury accommodation make it perfect for a wedding of any size, or in our case, Confetti Live.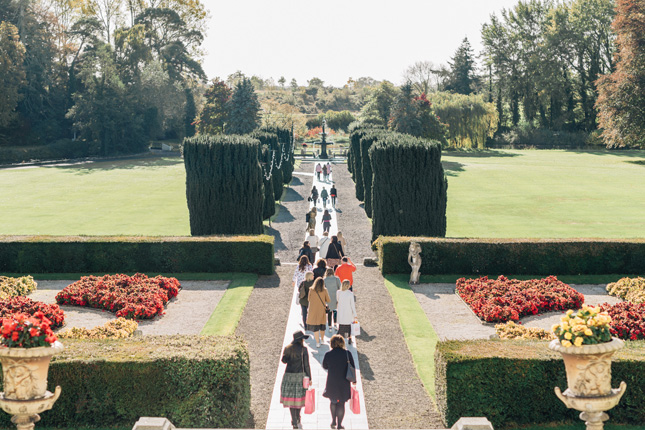 Guests convened for morning mimosas in the beautiful drawing rooms of the main house, which dates back as far as 1830, before heading to the events centre across the beautiful grounds via the hotel's by now iconic white bridge, for a day of wedding fun.
Our Partners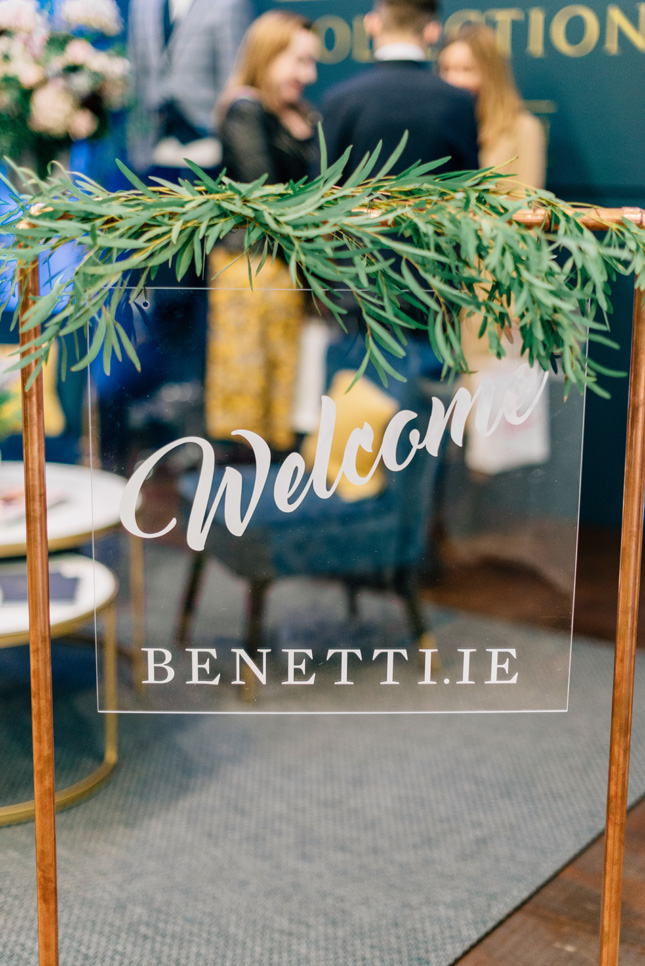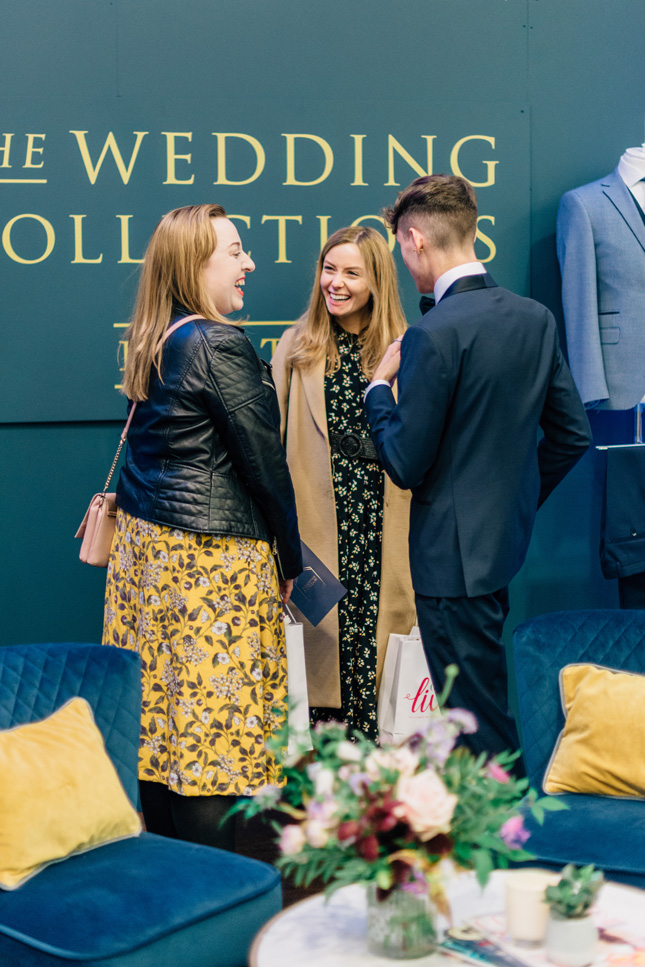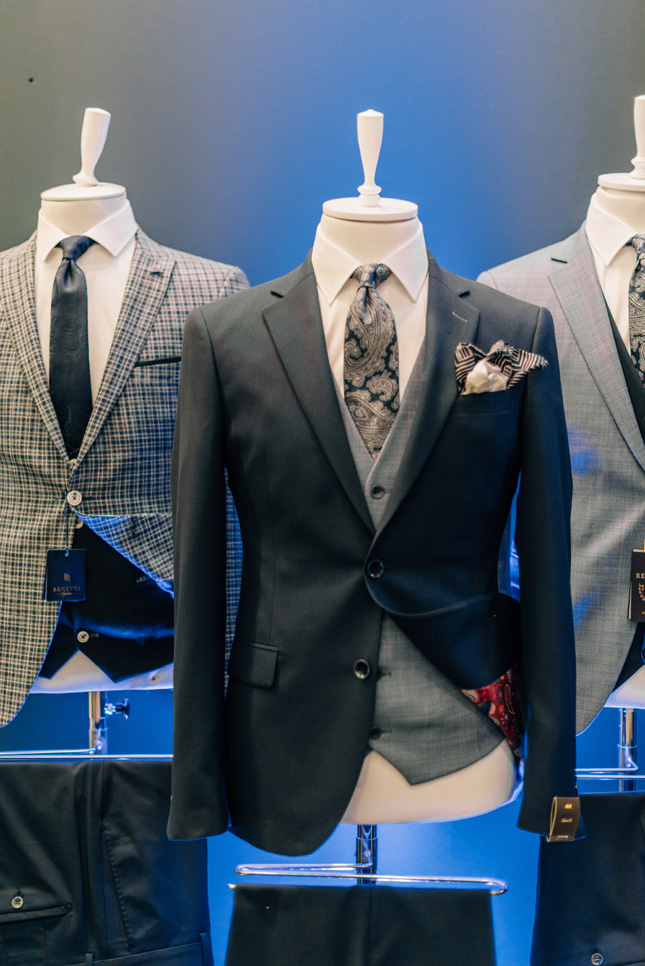 Both Benetti Menswear and the Confetti brand are synonymous with Irish weddings, so it when we decided to team up, it was a match made in heaven. Benetti is an Irish-designed menswear brand stocked in more than 150 select Irish retailers. Their sharp collections feature all the up to date trends in groomswear and are the perfect choice for the entire wedding party.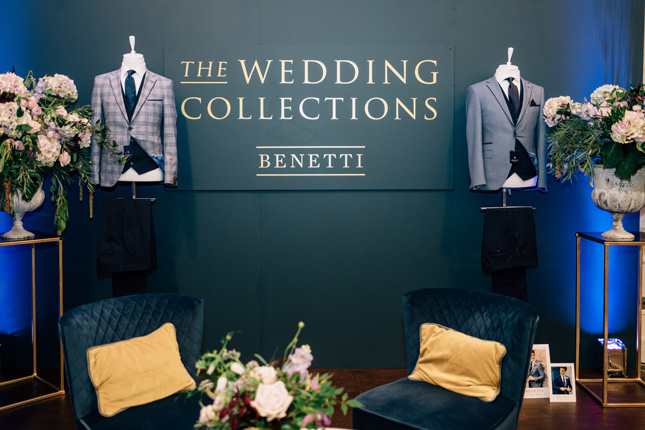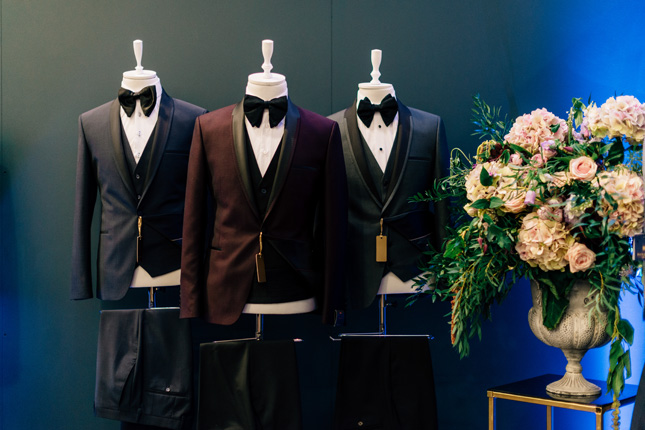 The unique benefit of Benetti is that every piece comes in tailored and comfort fits, meaning each groomsman and the father of the bride and groom can all wear the same pieces, no matter what size or shape they are. Check out benetti.ie now for your nearest stockists.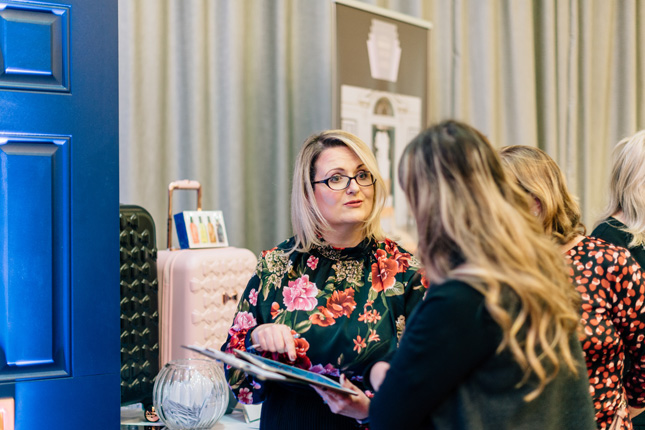 Long-time Confetti friends, The Wedding Shop also joined us at The K Club. Ireland's leading and longest established independent wedding list company, in the past 29 years The Wedding Shop has advised and managed the lists of tens of thousands of couples.
Visit their beautiful showrooms on Dublin's Clare Street or log on to weddingshop.ie to see the amazing variety available to couples getting hitched. Choose from amazing artwork, beautiful homewares, incredible experiences or even additions to your honeymoon fund – your options are endless.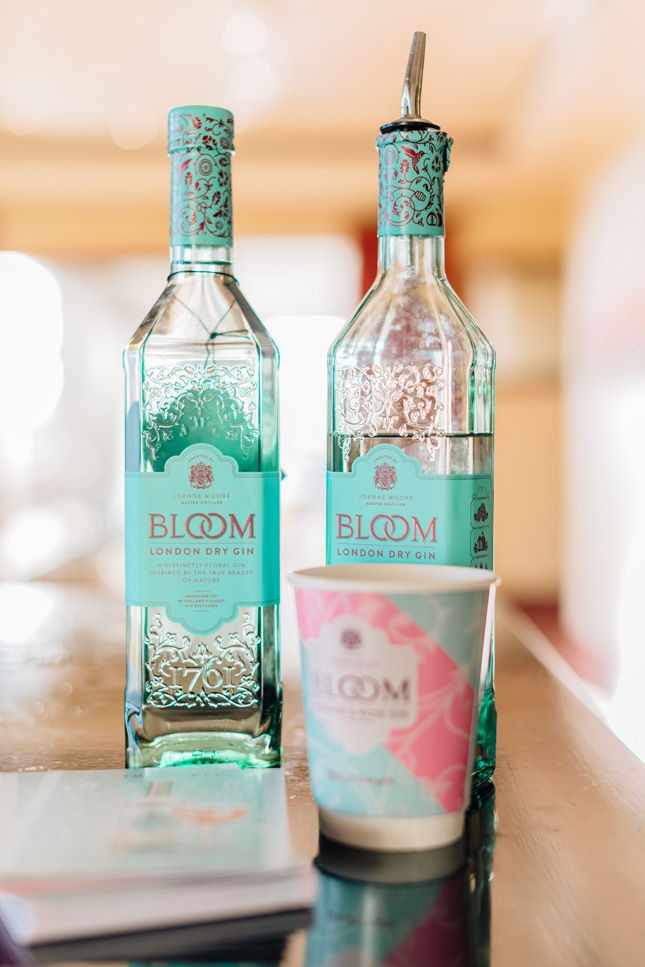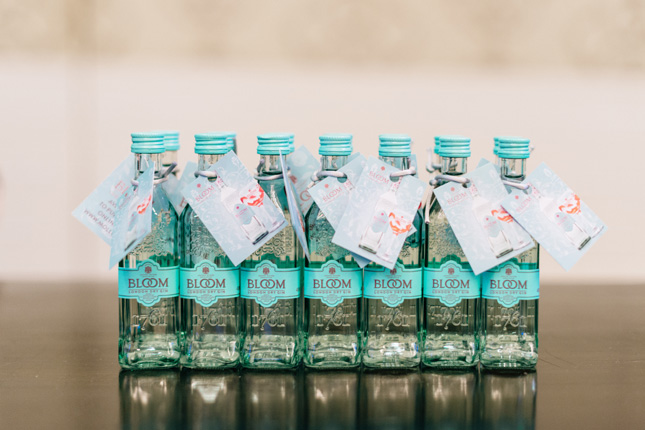 Confetti Live guests were also treated to delicious Bloom Gin, mixed with Fever-Tree tonics. We also tried their tasty Fentimans & Bloom Gin Rose Lemonade – delicious! Bloom Gin's miniatured make amazing wedding favours – we're sure you'll hear no complaints from your lucky guests! Remember to enjoy Bloom Gin responsibly, pals.
The Fashion Show
We kicked the day off with a beautifully styled fashion show, set to the soundtrack of our live house band, The Electrix. Confetti Live goers were the first to see Benetti menswear's beautiful new Spring Summer 2020 collections - lucky us!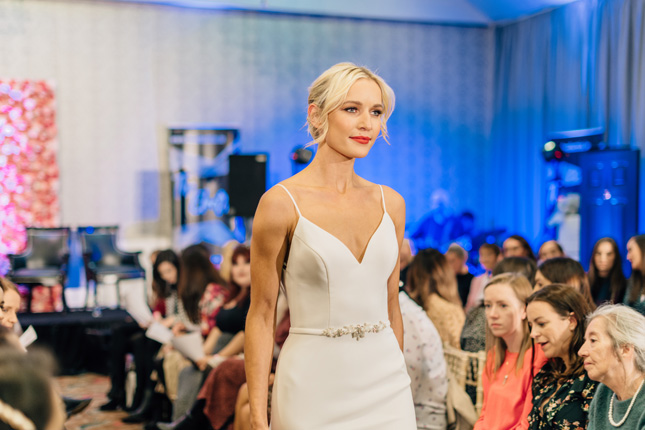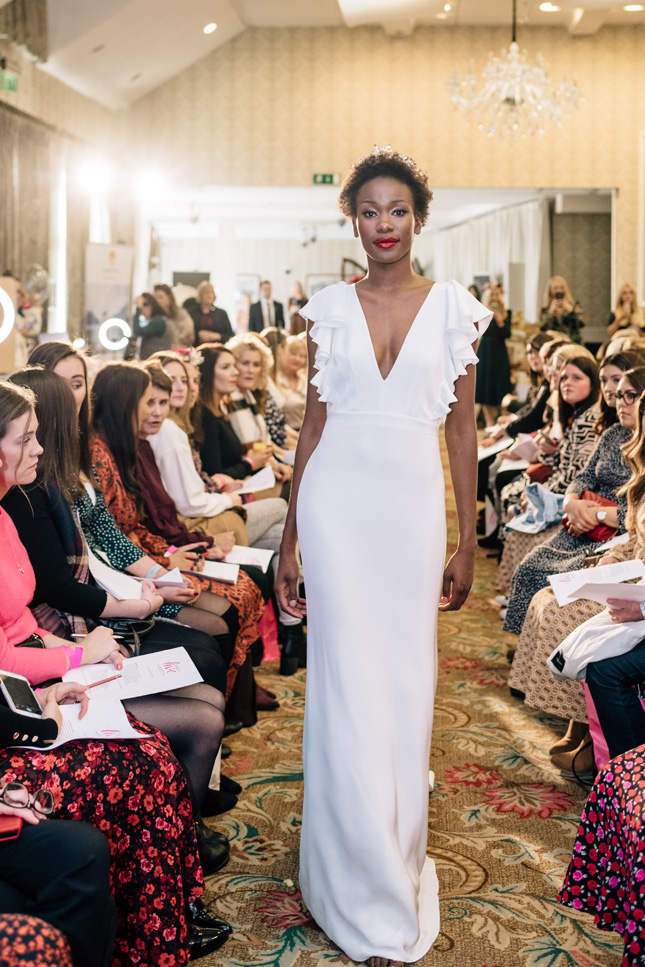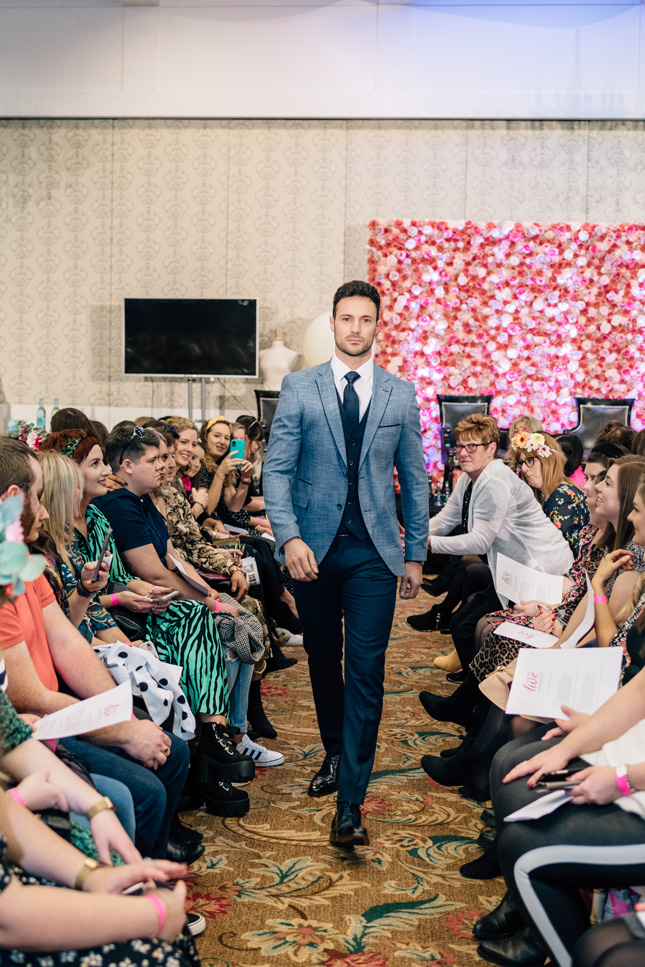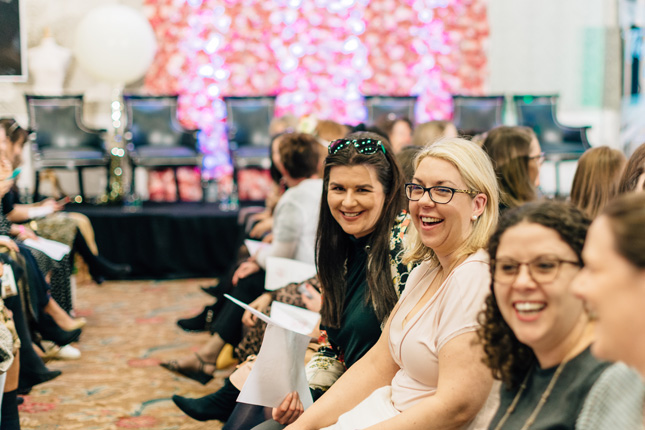 Some of the best bridal boutiques in the country showcased their stunning 2020 collections, including The White & Gold, MK Bridal, Frilly Frocks, Runaway Bride, Ivy & White and The White Room.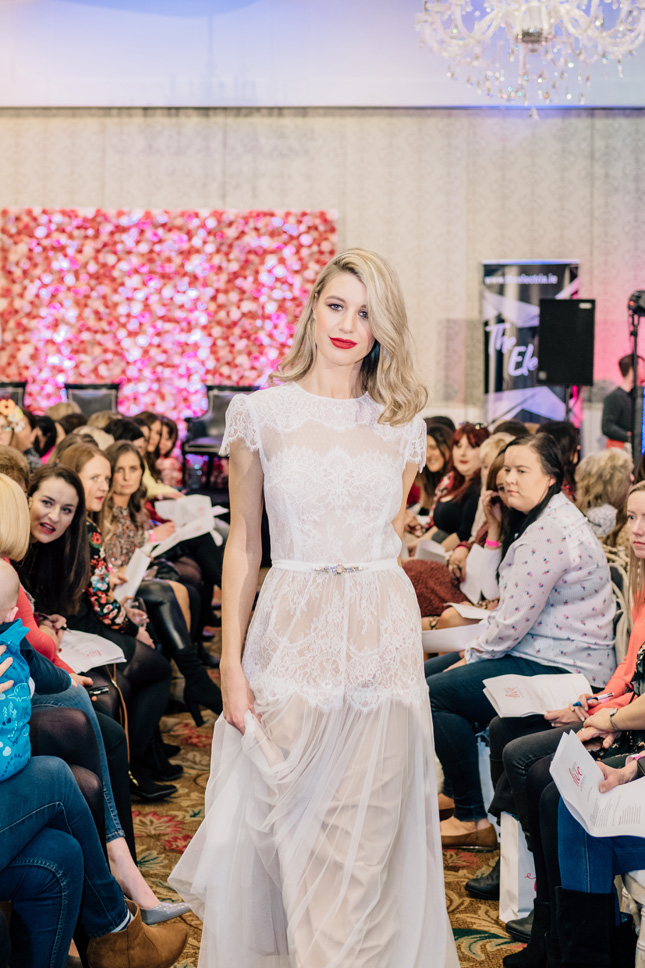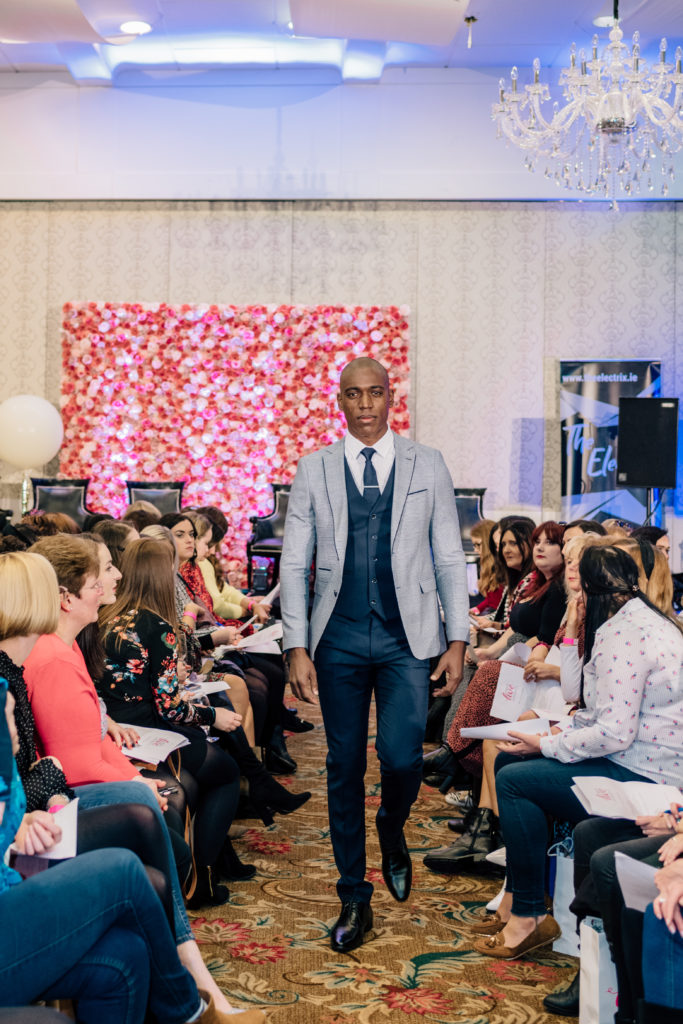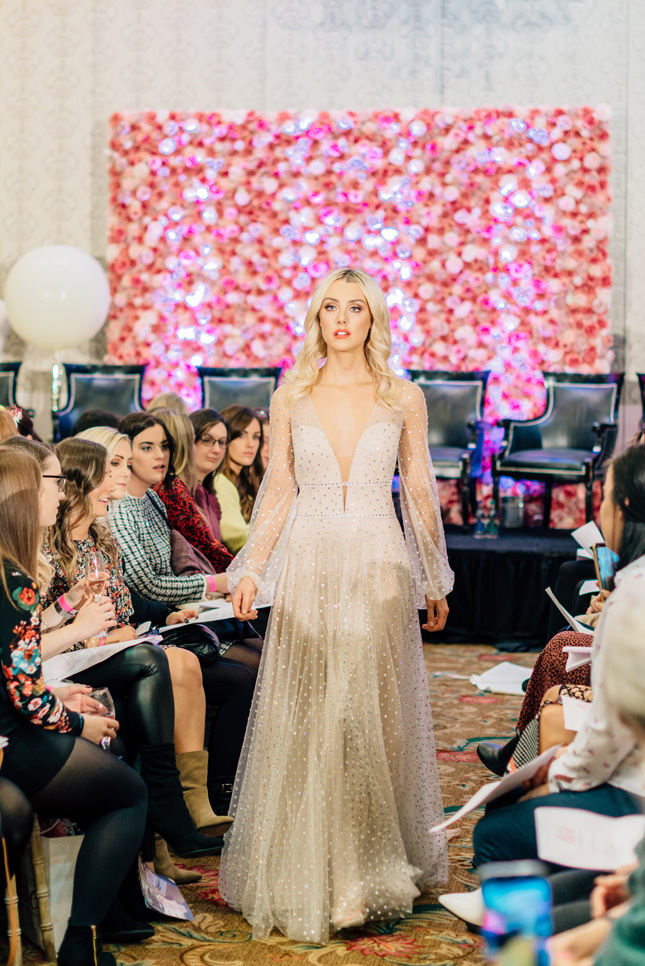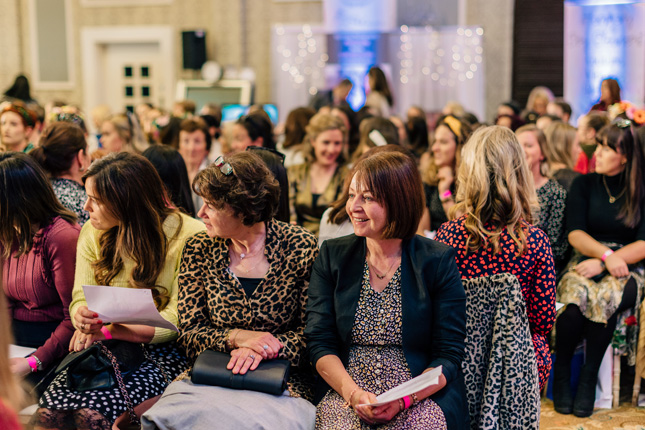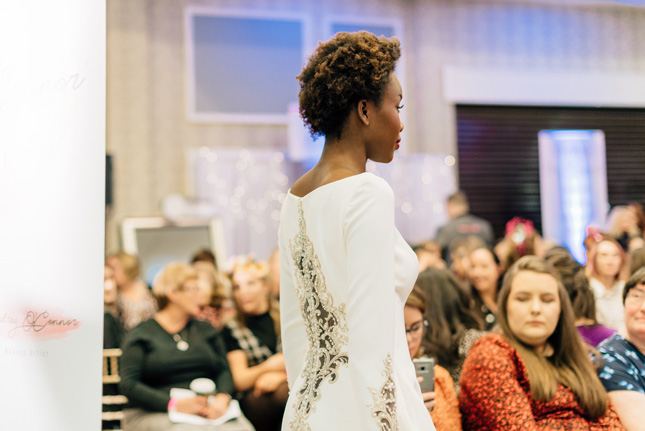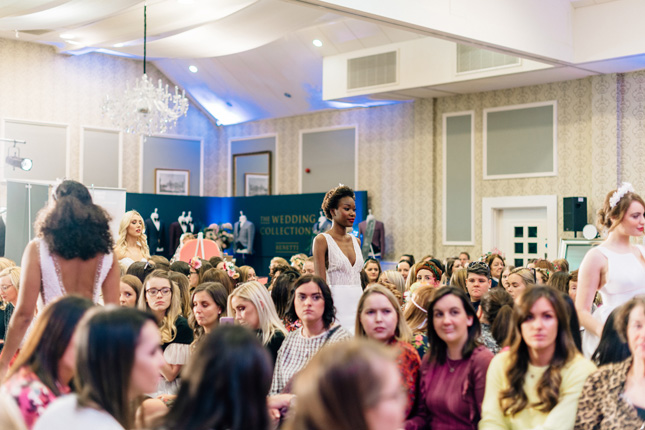 Our beautiful 1st Option models' looks were completed by bridal hair and makeup mavens Claire Barry, and Audrey O'Connor of Essence of Beauty with the help of some beautiful accessories from Rosie & Dott.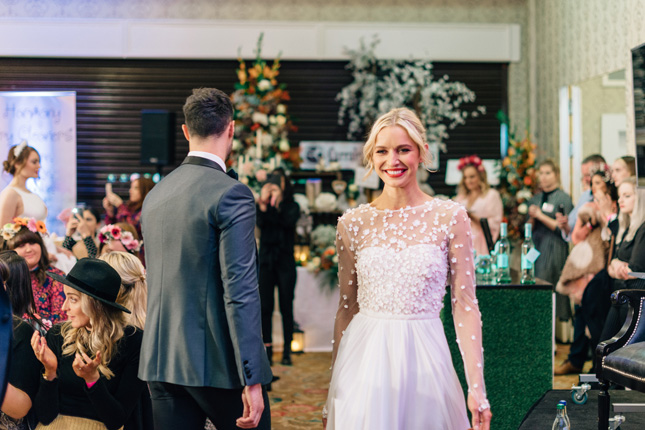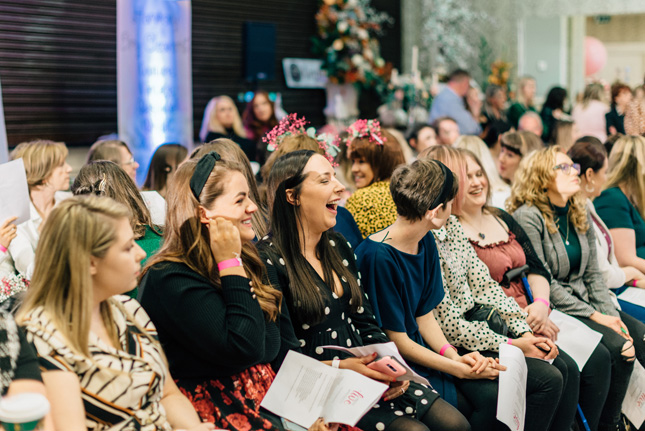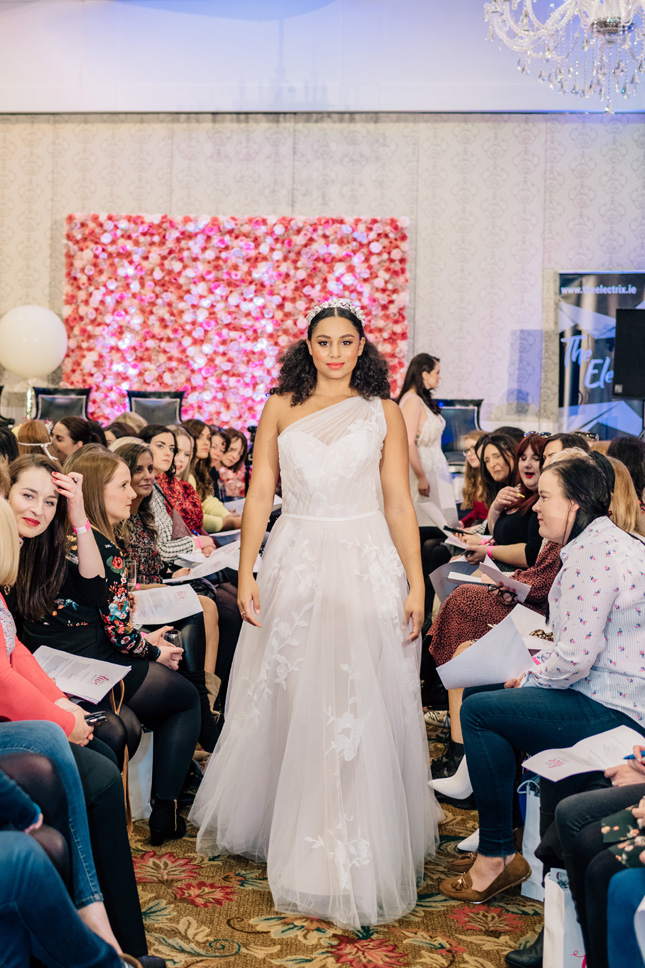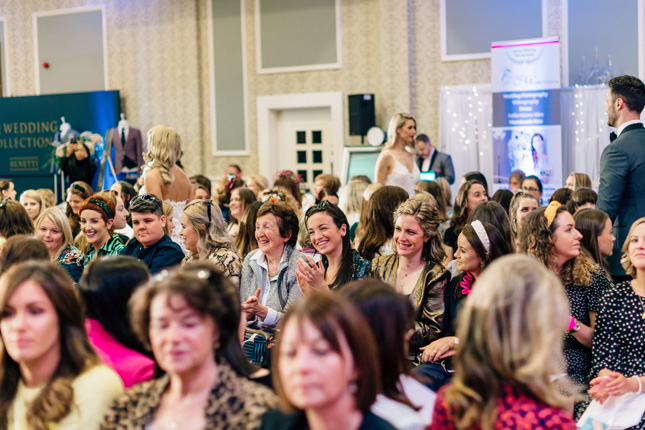 The Sample Sale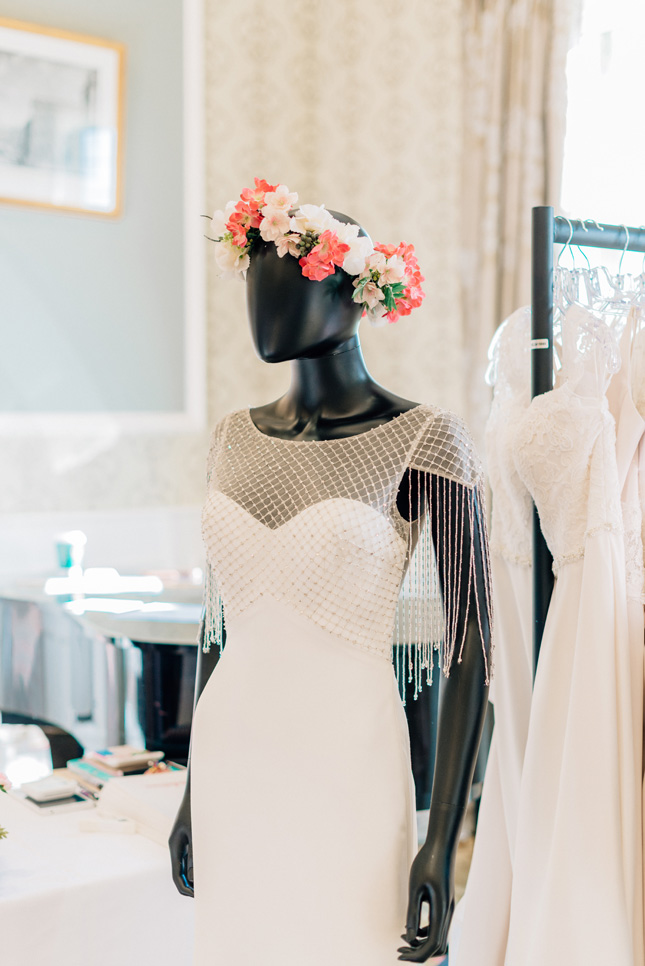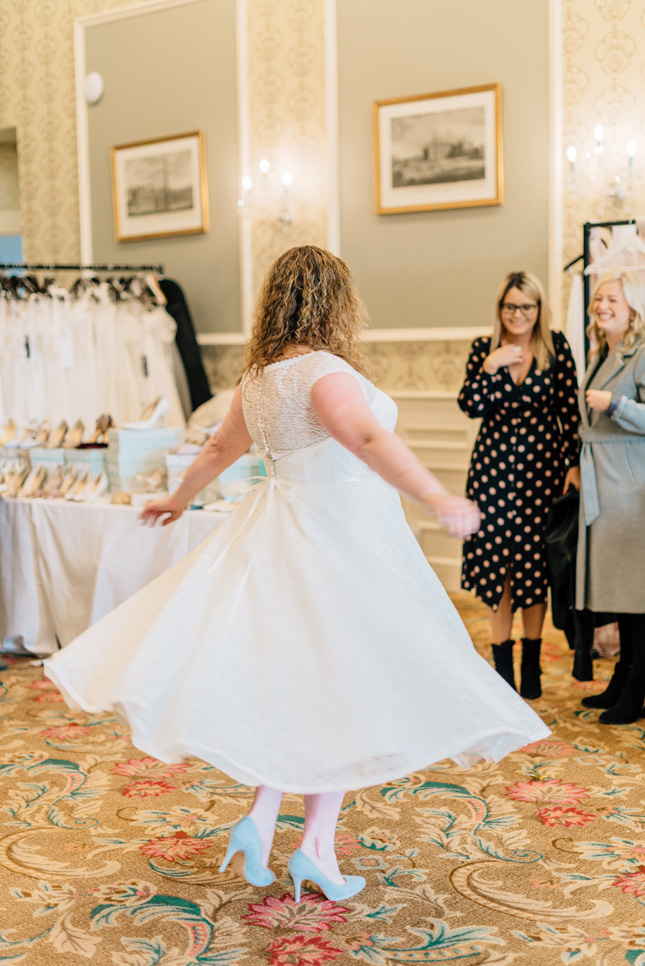 We were SO excited to introduce a brand-new element to this year's show. Our designer bridal sample sale saw the beautiful boutiques in the fashion show, with the added bonus of Snowdrop Bridal Couture, retail the most amazing sample dresses at a fraction of the original cost.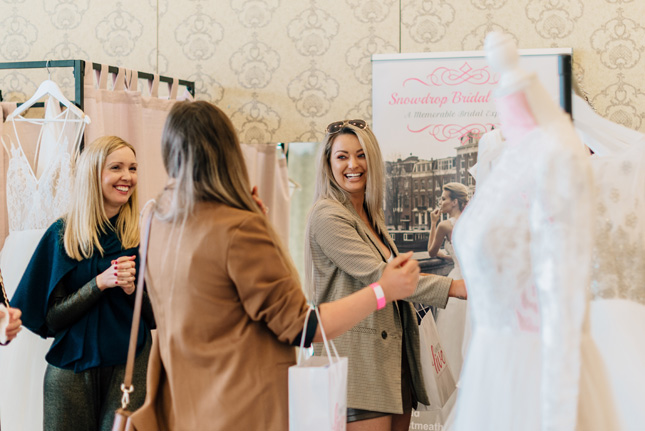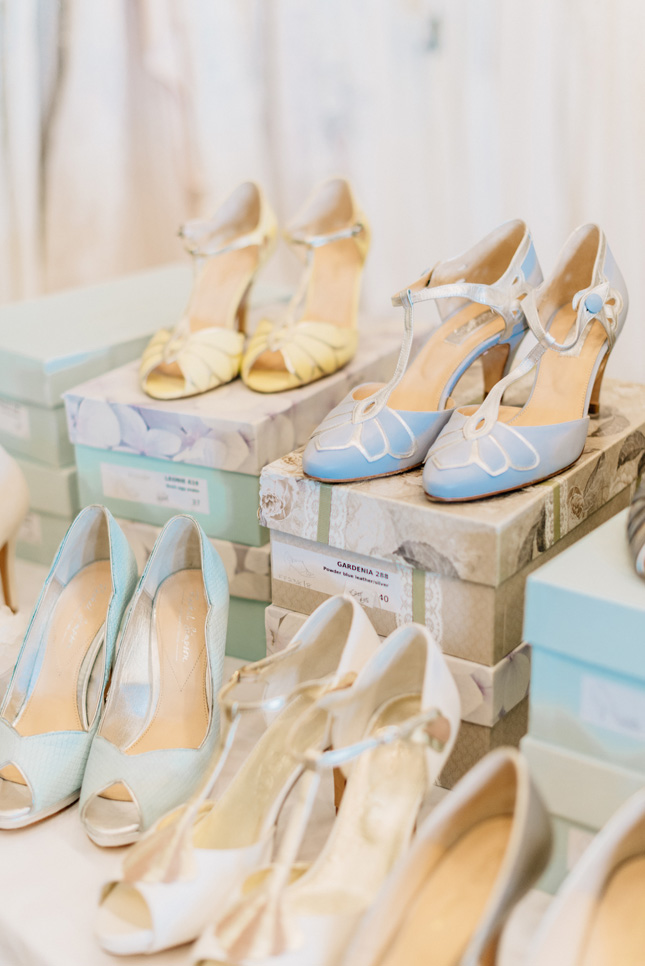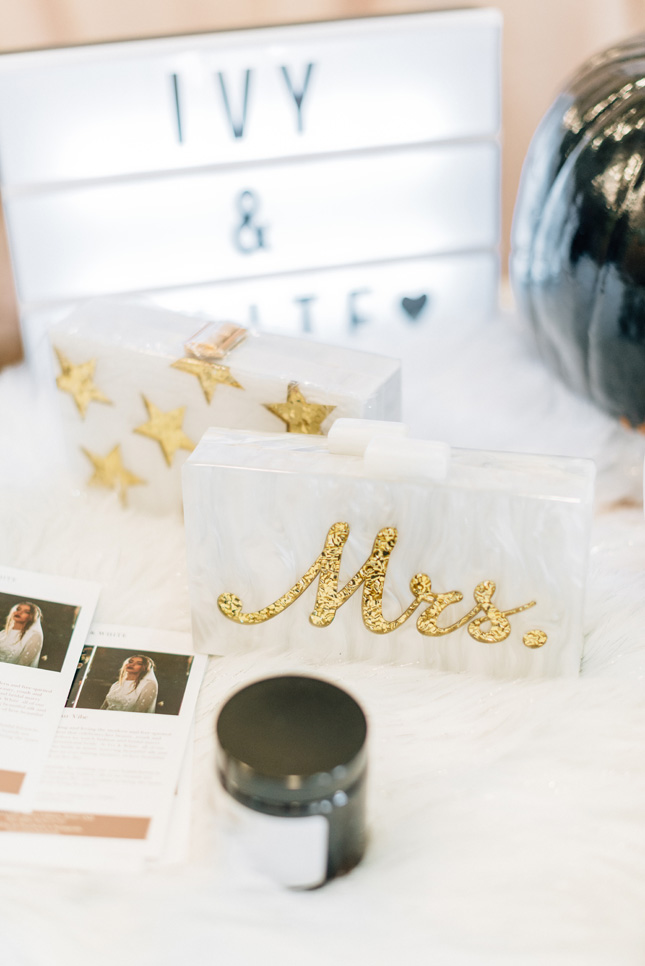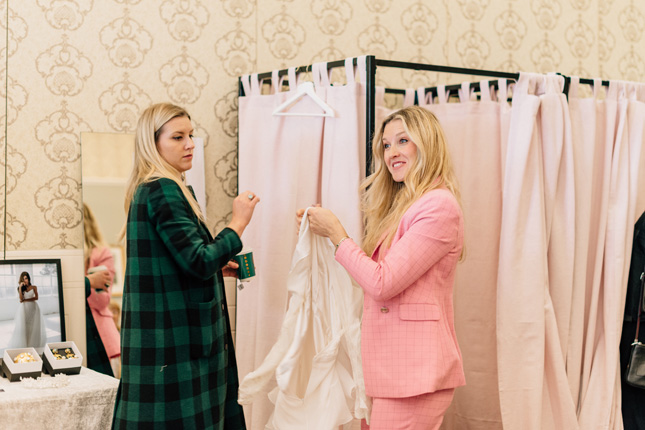 Squeals of excitement could be heard throughout the venue (mostly from Team Confetti!), every time a bride said yes to her dream dress – it was the best!
Meet The Experts Panel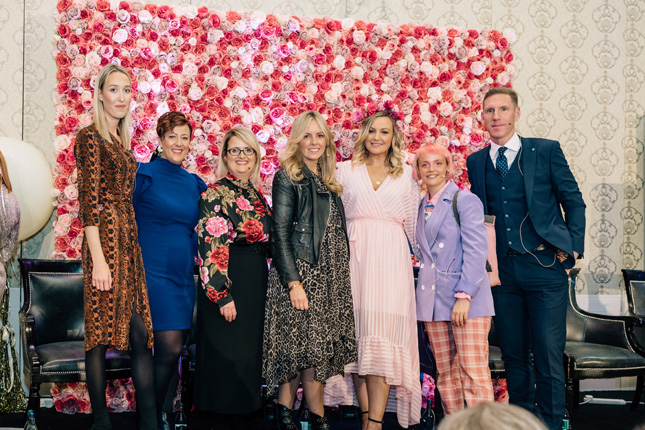 Soon, our panel of industry experts took to the stage for an informative and fun discussion and Q&A. The line-up this year included Sinead Baily Kelly of H&G Creations Ltd. Alongside her partner in crime, Deirdre Young, Sinead has planned some of the coolest shindigs this country has ever seen.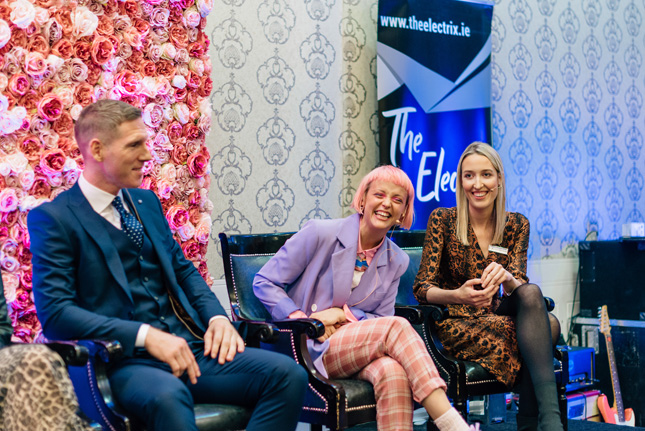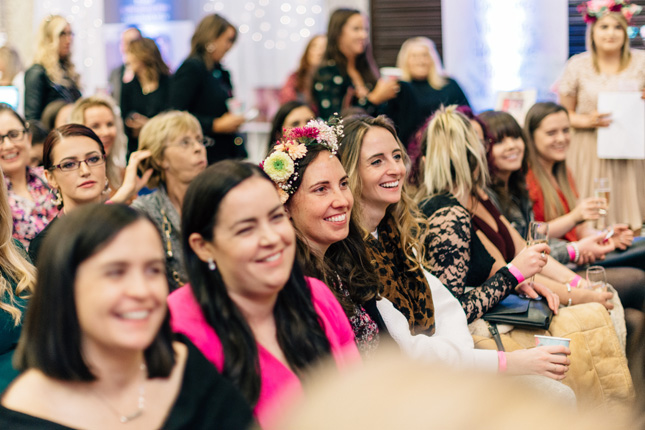 Joining Sinead was wedding photographer and expert, Jenny McCarthy who has been photographing weddings for 16 years, including some high profile celebrity bashes. Vincent Nally from Benetti Menswear filled guests in about the latest trends in groomswear, as well as offering his tips on shopping for groomsmen – a part of wedding planning that bamboozles many.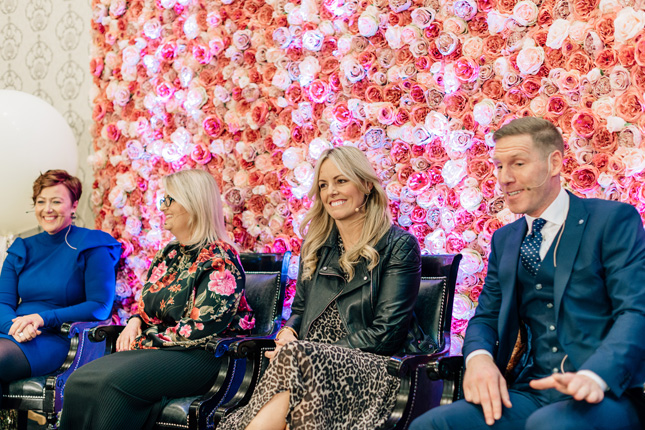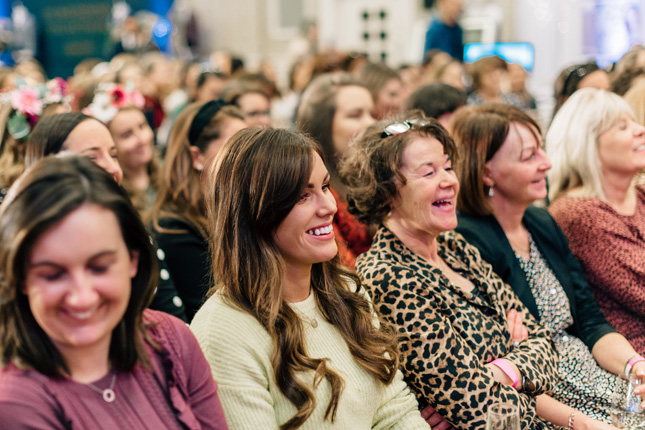 Next up was Travel Counsellor Mandy Walsh, who was able to offer nearly-weds solid advice on choosing and booking the trip of a lifetime. Natasha Comerford from The Wedding Shop is highly experienced when it comes to the world of wedding gifting and was on hand to demystify the registry process and give us an idea just how broad couples' options are.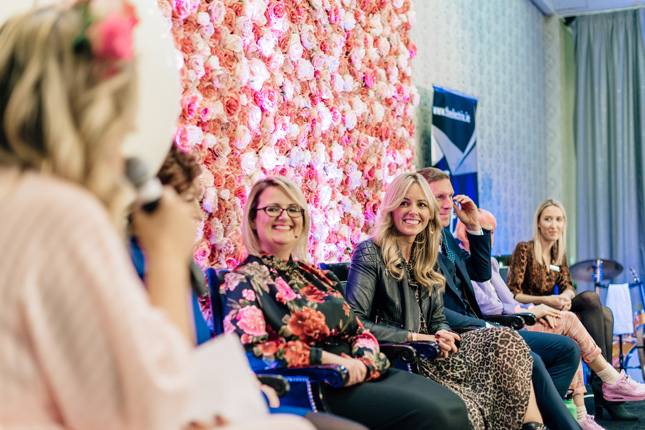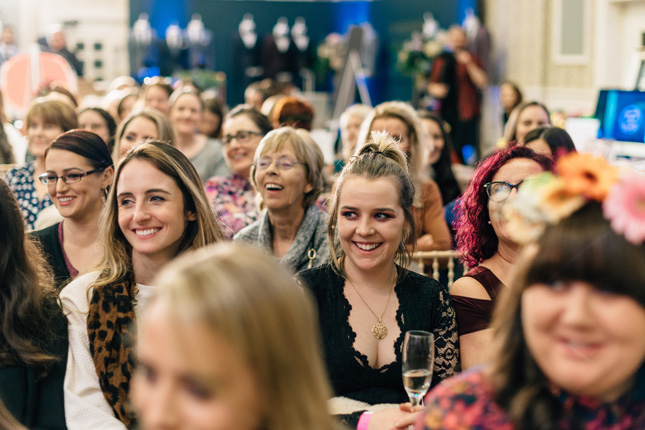 We also heard from the K Club's wedding coordinator, Eilis Baselman who has been coordinating weddings for the last three years, working with couples to help their visions come to life at the beautiful Kildare venue. It's safe to say, we learned a lot from this expert bunch.
Hair and Beauty with Ali and Nikki
We served major inspo for your bridal beauty looks with celebrity hairstylist and social media star, Ali Dee (@alidee_g_plus3) and renowned beauty maven Nikki Gillick (@nikkigmakeupartist).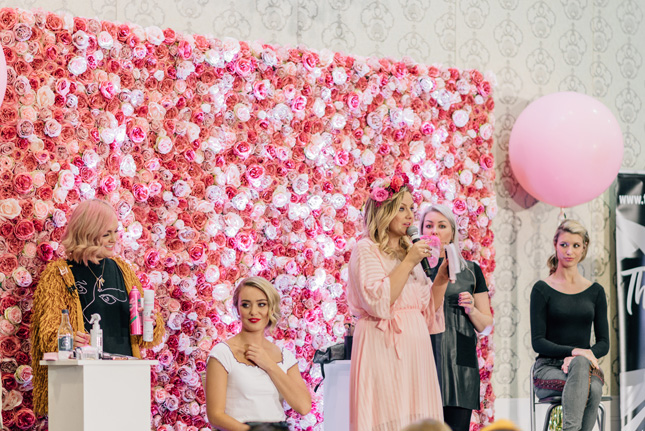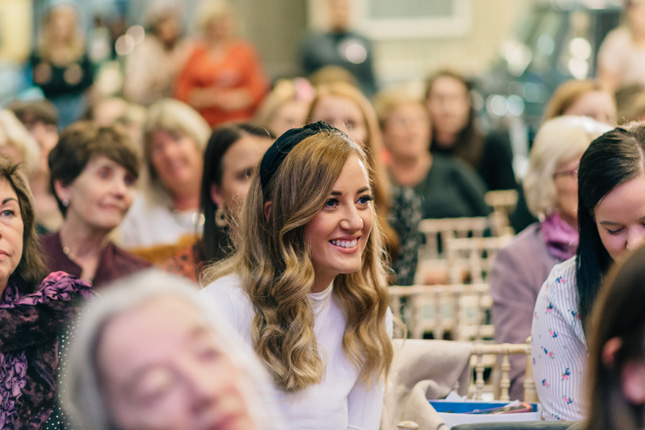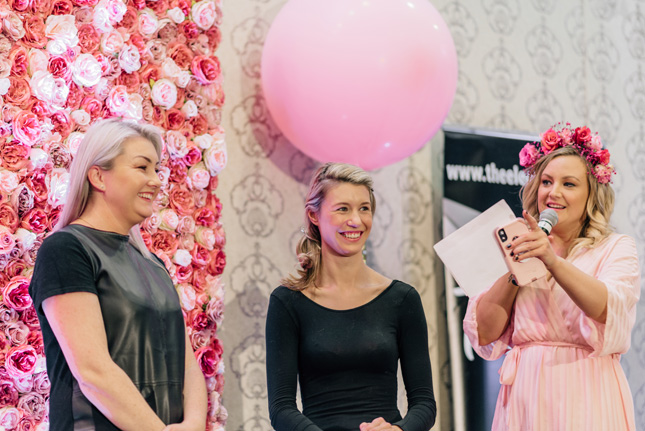 The gals talked us through their key pre-wedding prep steps, how to approach your hair and makeup trials, their hero products and top makeup, beauty and hair tips - all while demoing some seriously gorgeous bridal looks.
The Skin Nerd Q&A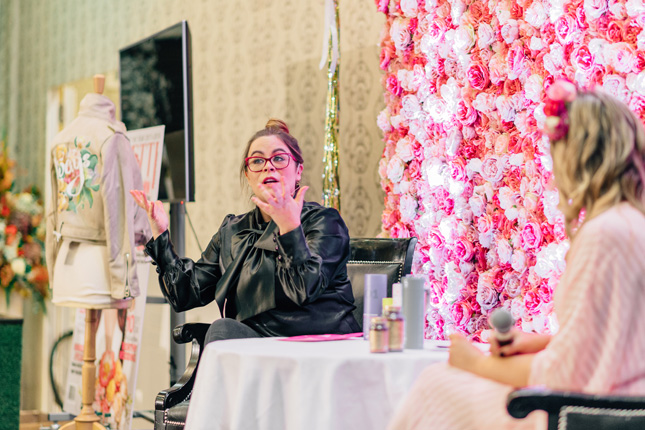 CEO of The Skin Nerd and everyone's fave beauty guru, Jennifer Rock joined Laura on stage once again to chat all things bridal skin-prep. We chatted about skin myths, supplementation, major no-nos and frequently made mistakes and Jen's hero products.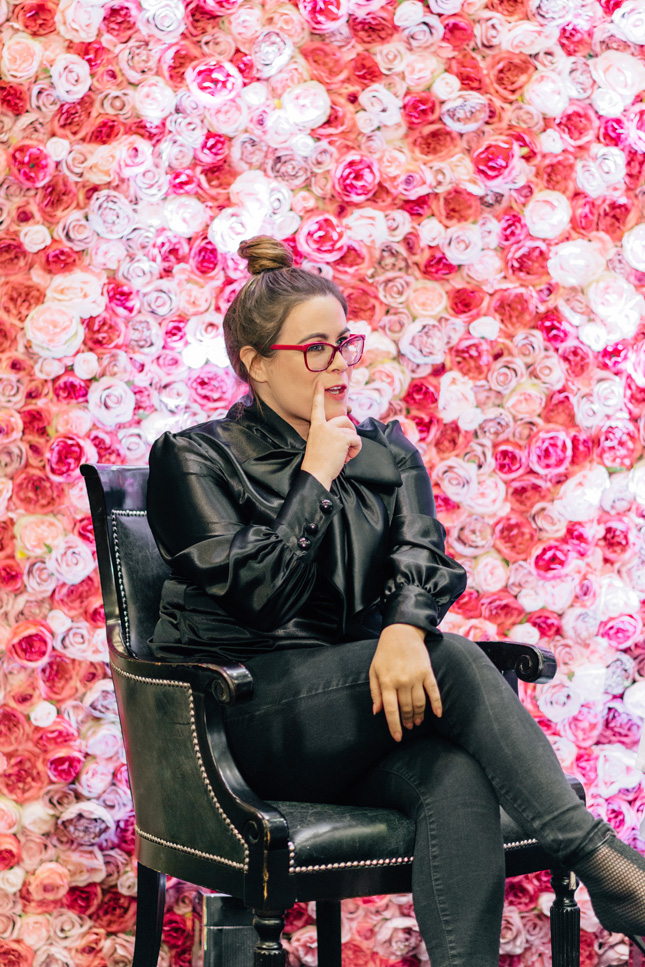 The Skin Nerdettes were also there on the day giving mini skin consultations. We learned heaps, but the major takeaway was to tailor your skincare for your specific needs. Find out what yours are by booking in for an online consolation at theskinnerd.com.
The Been There Bride Panel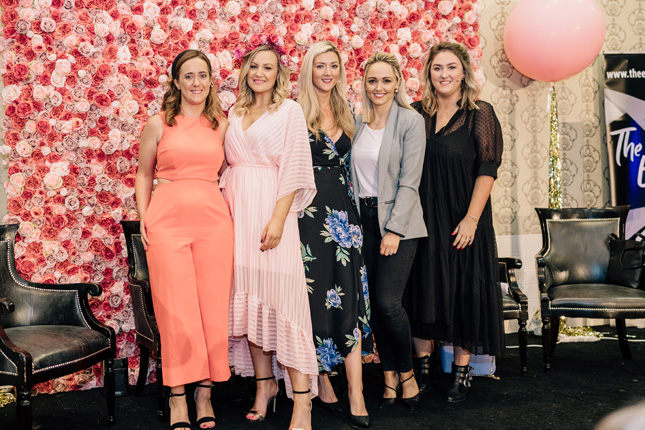 A second, interactive panel, our Been There Brides, saw an exciting line-up of well-known recent brides talking us through the things they wish they'd known, what they'd do differently, what they'd spend more on or ditch altogether and their best advice for future brides.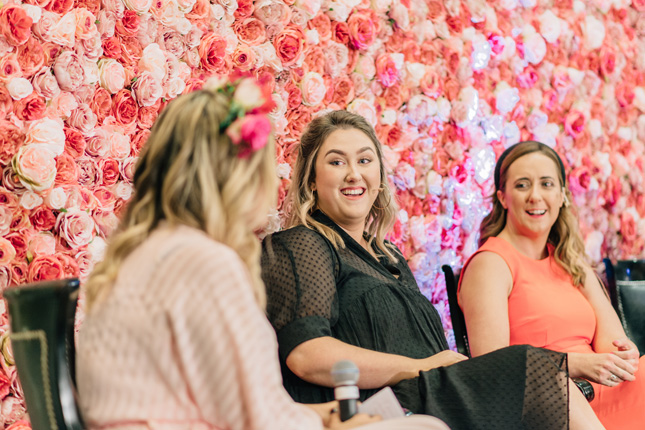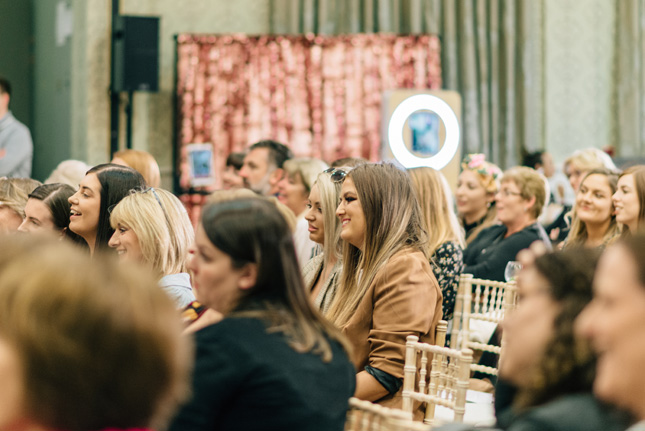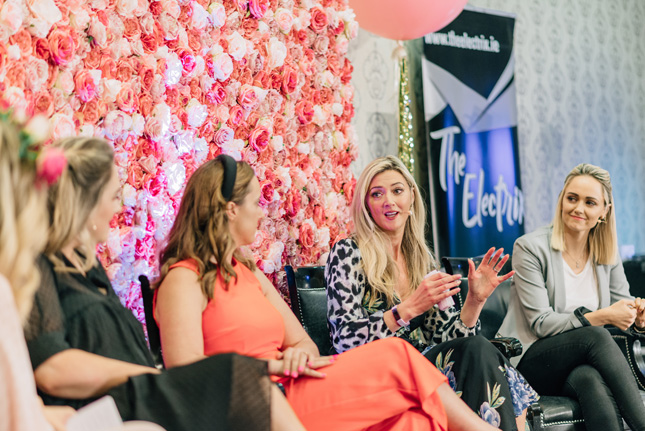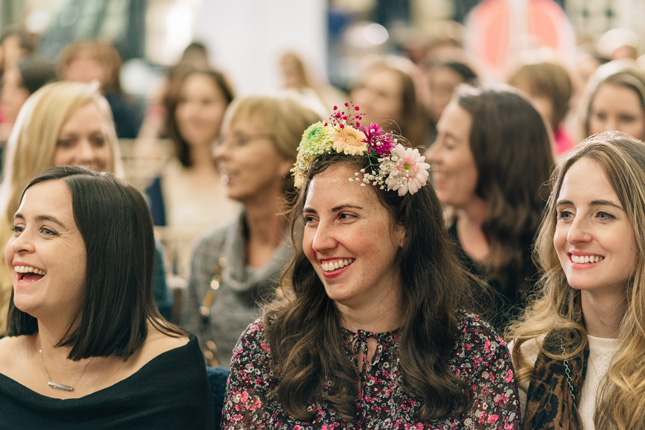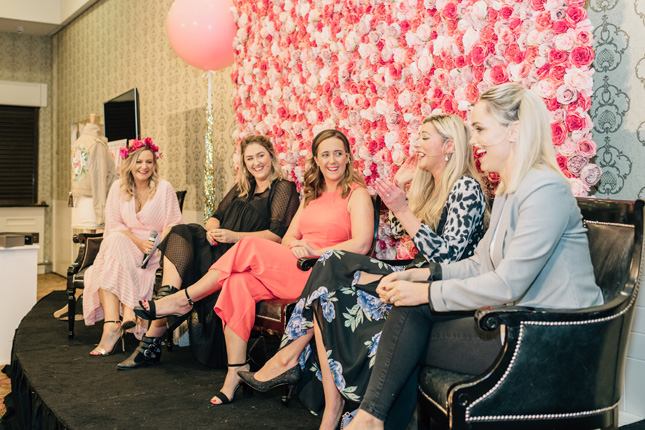 This year's hilarious and brutally honest line-up featured Fair City's Jenny Dixon, singer and fitness guru Leanne Moore, beauty editor and social media star Aisling Keenan and wedding photographer and expert, Katie Kavanagh. This live version of an ever-popular feature in Confetti magazine provided invaluable insights and lots of laughs – thank you so much, girls!
The Music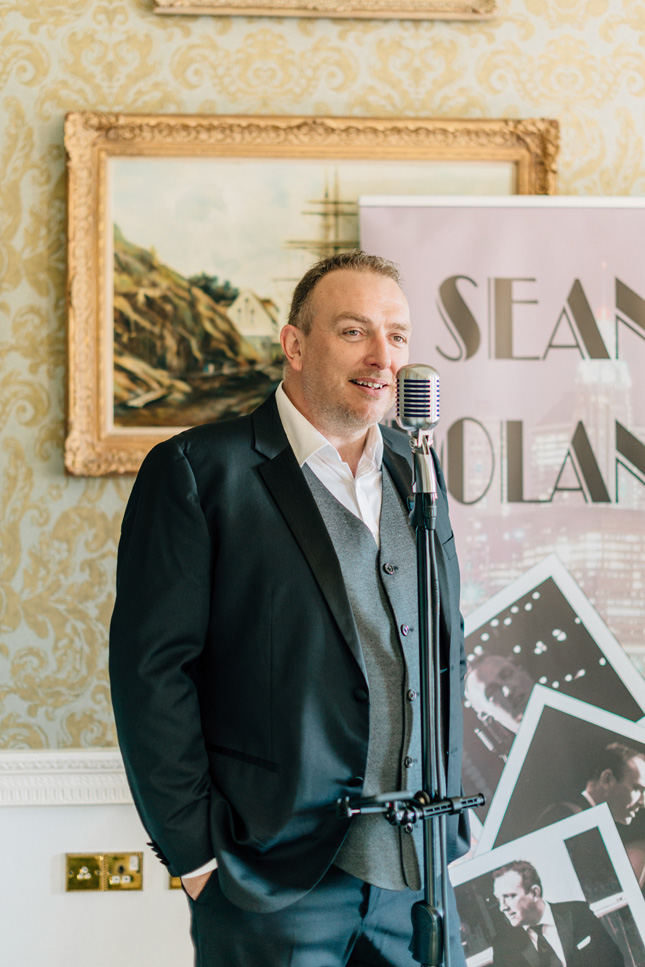 Of course, it wouldn't be a Confetti event without some deadly music. As ever, we only wanted the best of the best and we've heard nothing but praise about our music squad ever since. Sean Boland eased us into the day with his silky-smooth vocals during our morning reception.
Not your typical crooner, Sean performs stunning renditions of Sinatra, Dean Martin, Nat King Cole and Louis Armstrong, alongside a selection of smooth, jazz versions of contemporary artists and 70s/80s/90s classics. You may have had the pleasure of his talent if you've wandered into Brown Thomas in Dublin during the Christmas season. A cut above the rest, he's a gentleman and a born star.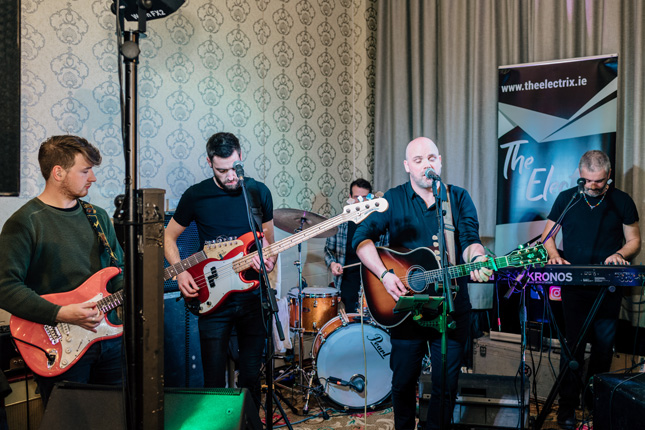 Our house band, The Electrix rocked the K Club, acting as the soundtrack to our fashion show and entertaining us throughout the day. With decades of experience between them, members of The Electrix have played with huge names like Picture This, Ryan Sheridan, Gary Barlow, James Blunt and Olly Murs to name but a few. And Damian's voice is out of this world, as you'll know if you were there.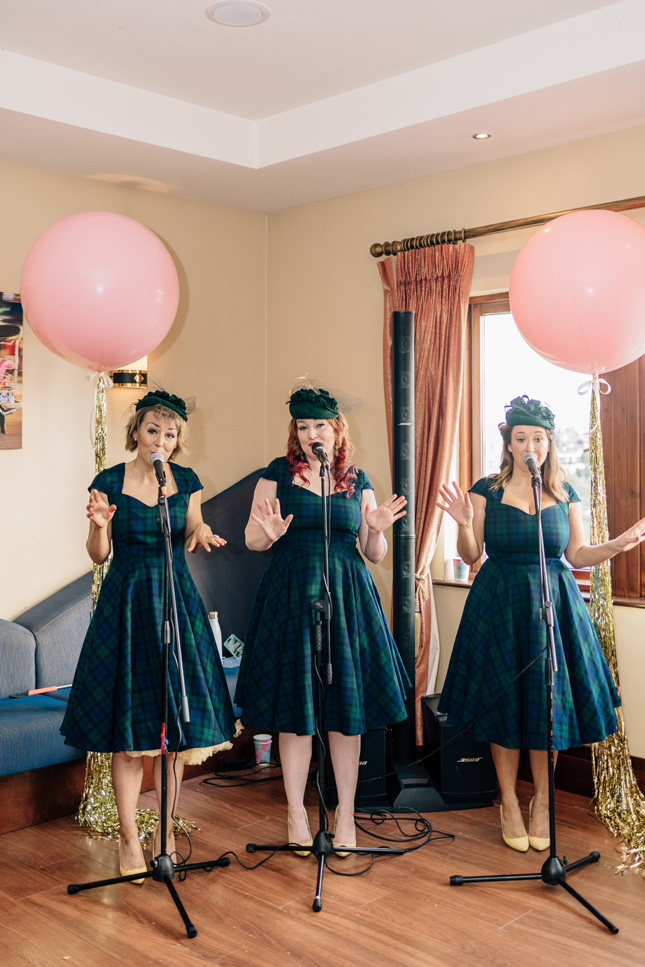 Our amazingly talented pals The Apple Blossoms entertained the troops while they dined. Three of Ireland's finest vocalists, they add vintage flair to any wedding or event and they are also the most fun ever. The fact that they're at every single Confetti event should tell you how we feel about these gals.
The Décor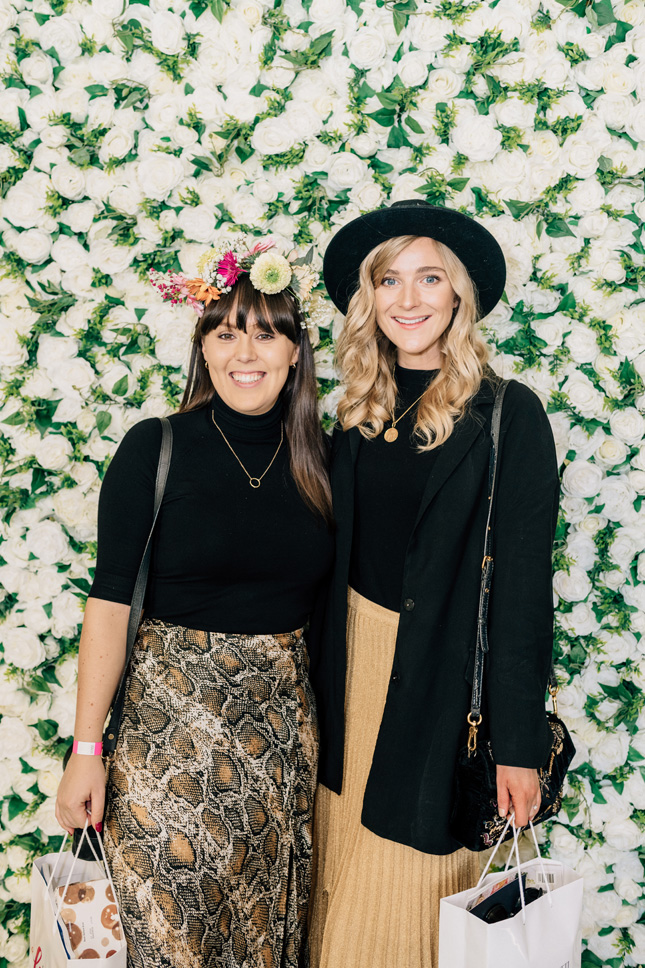 Flower walls are a stalwart of Confetti events at this stage and this year, Flower Walls by Rachel provided the stunning backdrop for our stage and selfie stations, as well as the amazing, giant floral LOVE letters that greeted guests at the entrance - how gorgeous would they be at your wedding?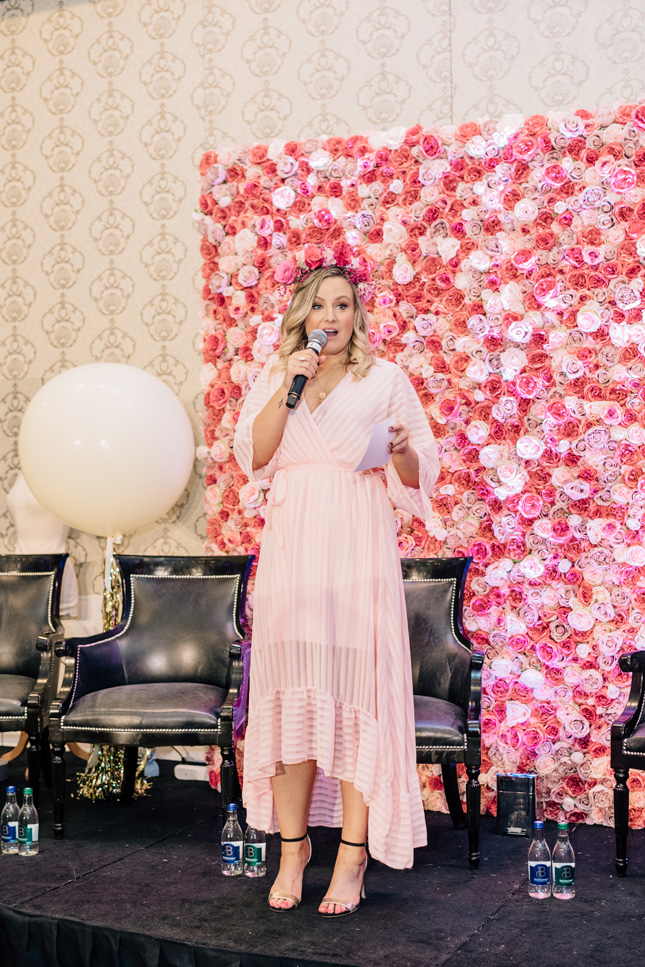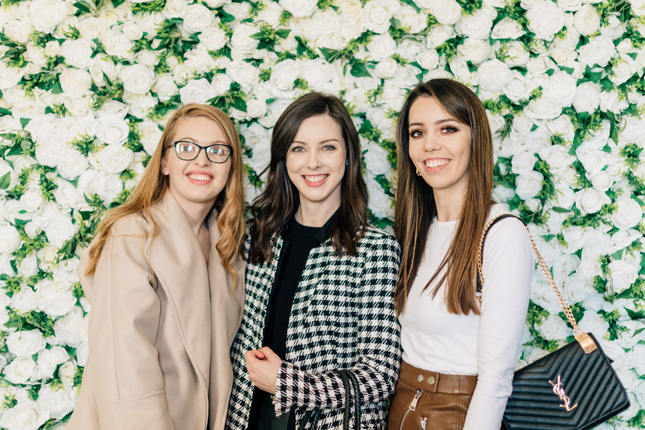 The Vendor Village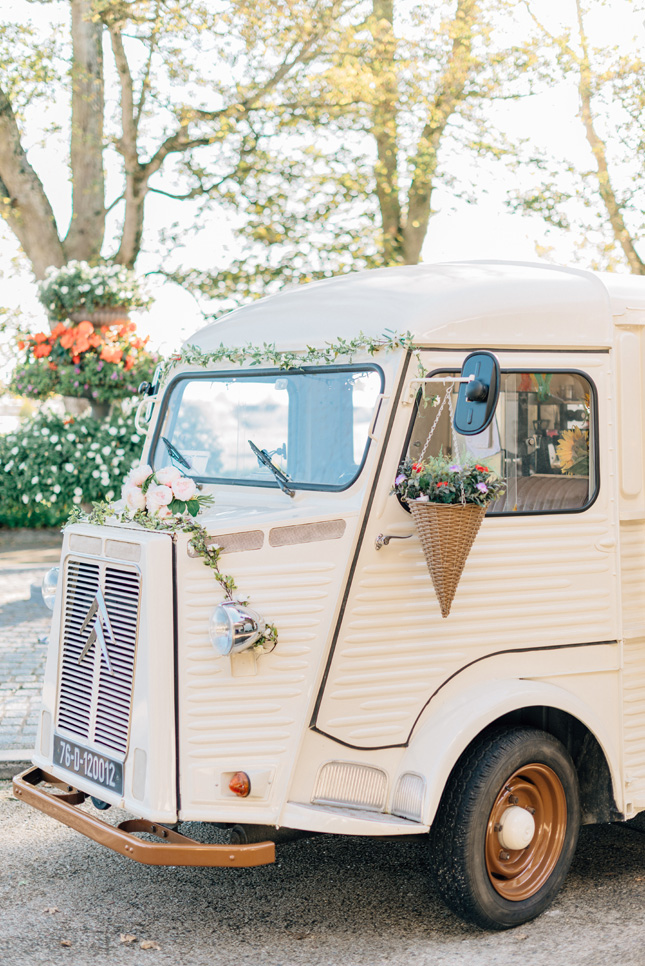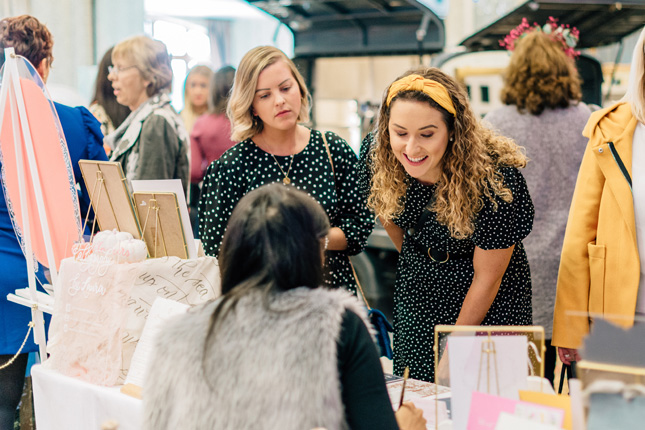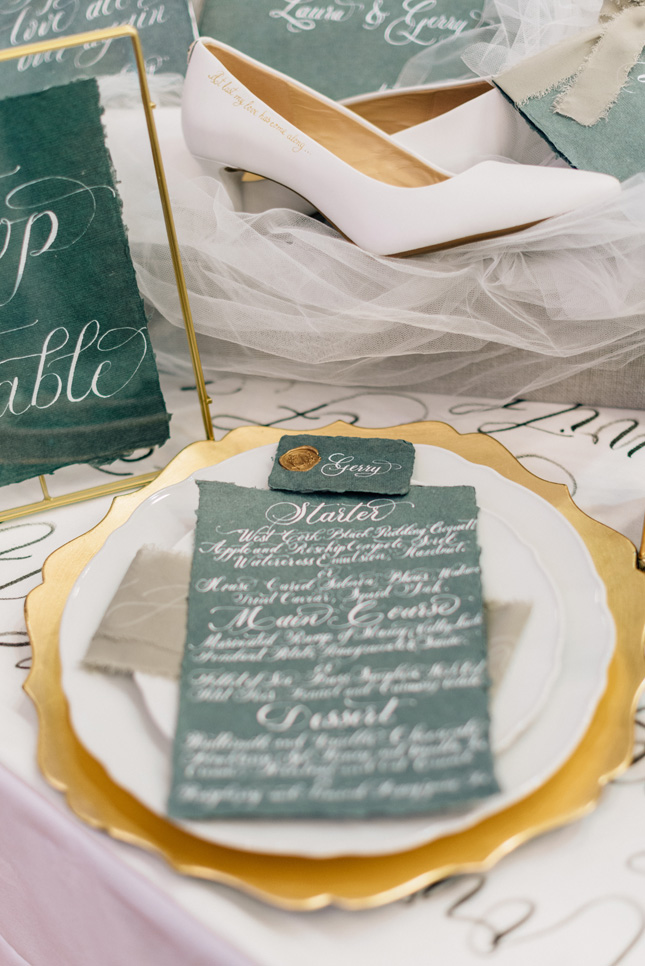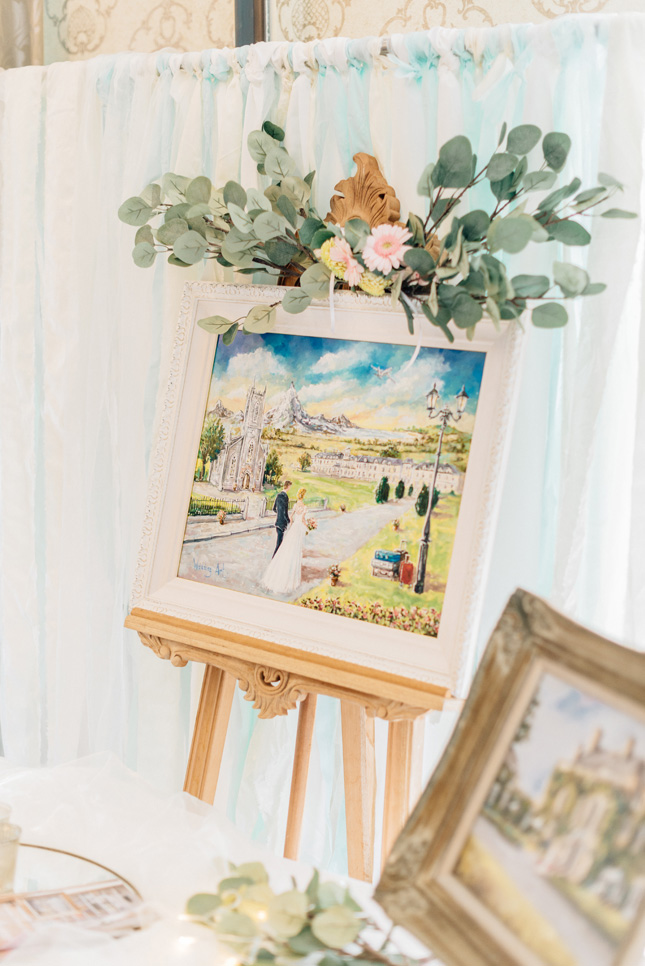 Dotted throughout The K Club were some truly unique and talented wedding vendors, ready to show their wares and chat to our lovely guests, including Rosie & Dott, The Beanery, The Wedding Shop, Bloom Gin, Mandy Walsh – Travel Counsellors, Benetti Memswear, The Zip Yard, David McAuley Photography, Calligraphy by Laura, Wedding Art, Broken Spoon Cakes, Carraig Flowers, Fizz Bizz, Sunset Films, Precious Memories, Harmony Dry Cleaners, Calligraphy by Marie Claire, Irish Cancer Society, The Wedding Accessory Store and Essence of Beauty.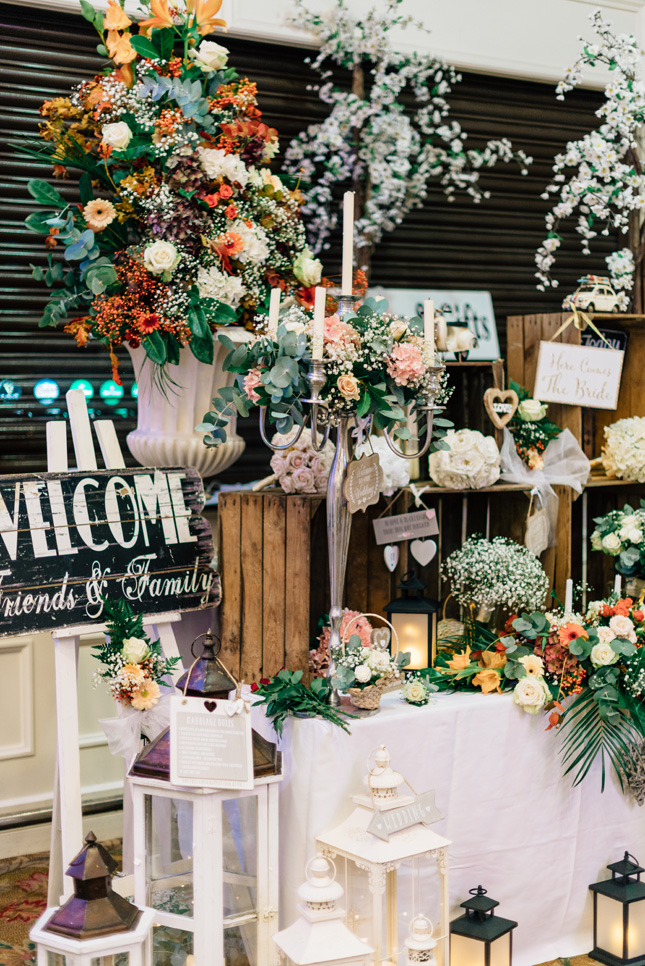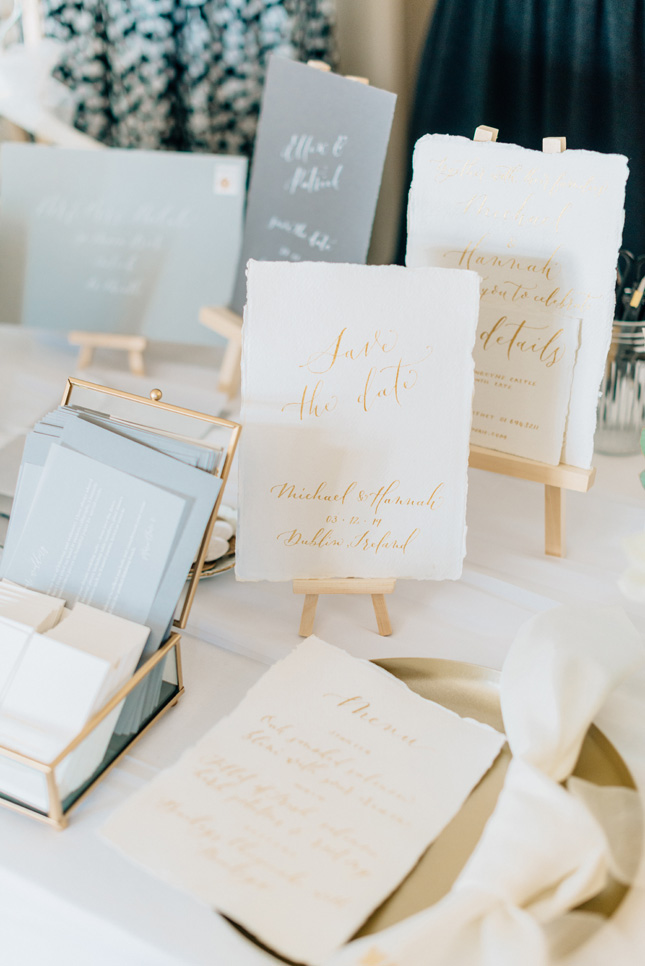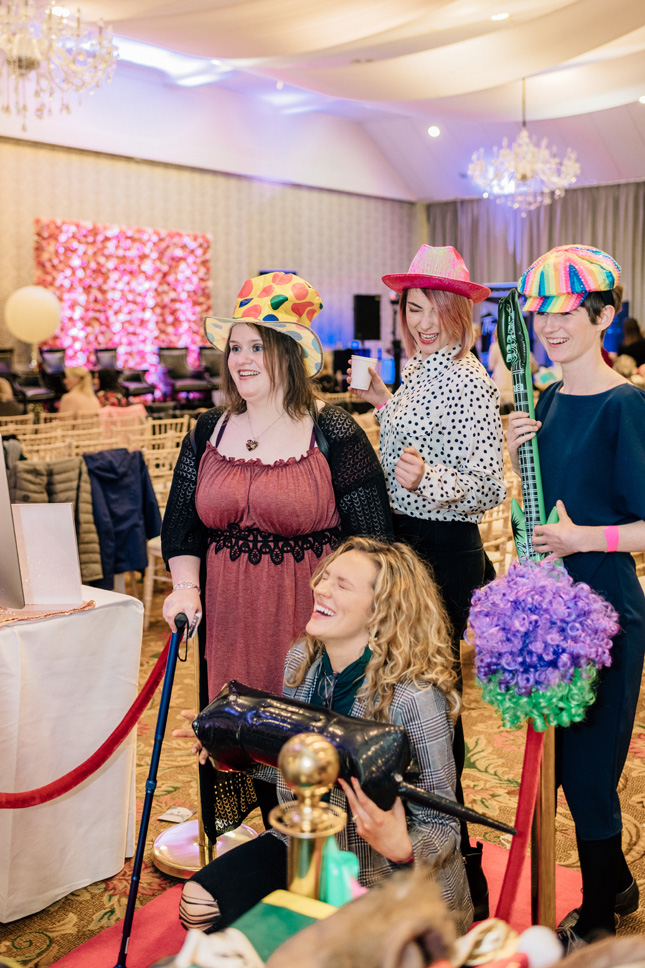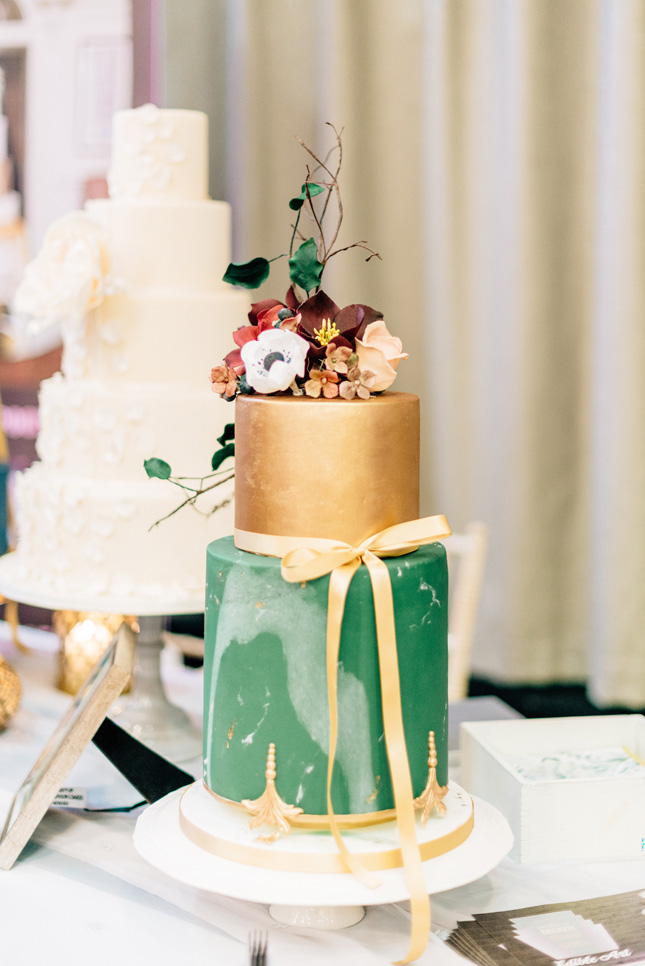 The Goodie Bag and Prizes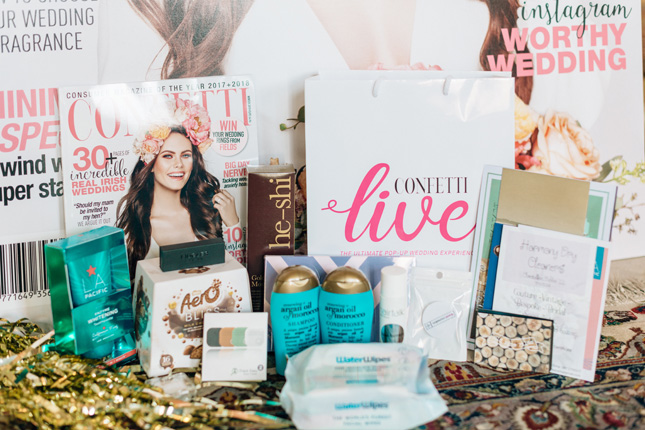 Guests were gifted a goodie bag worth over €150, including a copy of our best-selling book The Wedding Planner. Treats included He-Shi tan, a Carter Beauty eyeshadow palette, LA Pacific Whitening Toothpaste, Moroccon Oil shampoo and conditioner, WaterWipes, Catrice eyeshadows, Hair Talk shampoo, Innocent Bubbles drinks, Aero Bliss chocolate, May Tea iced tea and a Littlewoods Ireland discount for each guest.
And that's not all. We also gave away some seriously great prizes including a stunning Ted Baker suitcase from The Wedding Shop, a GHD Glide hot brush, a flower crown class hen party from flowerPOP, the complete set of products from new Irish salon brand Skin Formulas, a €100 Penneys voucher, luxury skincare sets from Image Skincare and Yonka, a gorgeous set of Clarins honeymoon beauty goodies and a an incredible personalised jacket by Karen Forde (@bykarenforde). Phew!
The Illustrator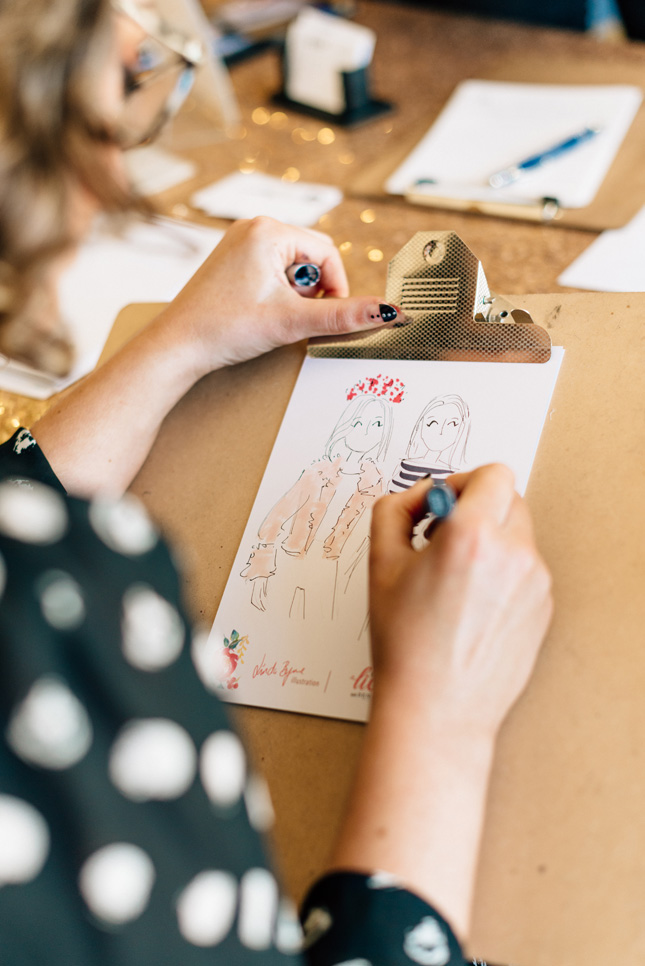 Of course, it wouldn't be a Confetti event without our pal, the talented Linda Byrne on hand to draw guests in all their finery. We couldn't think of a more gorgeous keepsake of a deadly day. And yes, she does weddings - read all about Linda's wedding illustration services here!
The Beauty Bar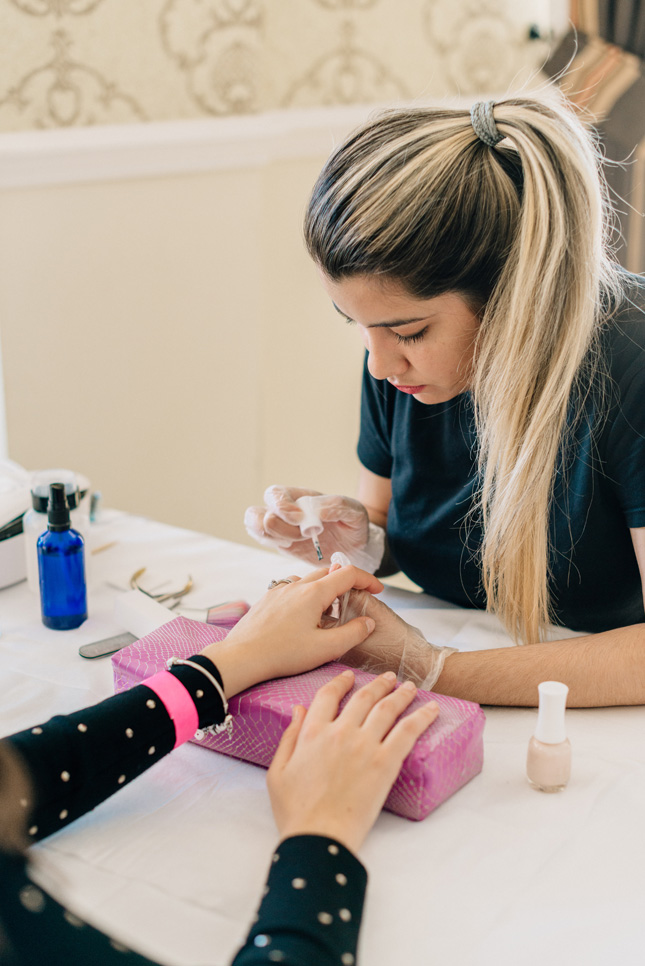 The gorgeous gals from Chipped join us with a pop-up beauty and nail bar – what a treat! Guests enjoyed shellac manicures and eyebrow threading from some of the best in the business. Did you know Chipped host gorgeous in-store hen parties in their slick salon in Dublin's Powerscourt Townhouse Centre?
Whether it's an after-lunch affair as part of a day of fun, or pre-drinks pampering before the big night ahead, your girl gang will be treated to fabulous manicures, a glass of Prosecco and a chill-out area to enjoy it in. Book yours at chipped.ie.
The Flower Crowns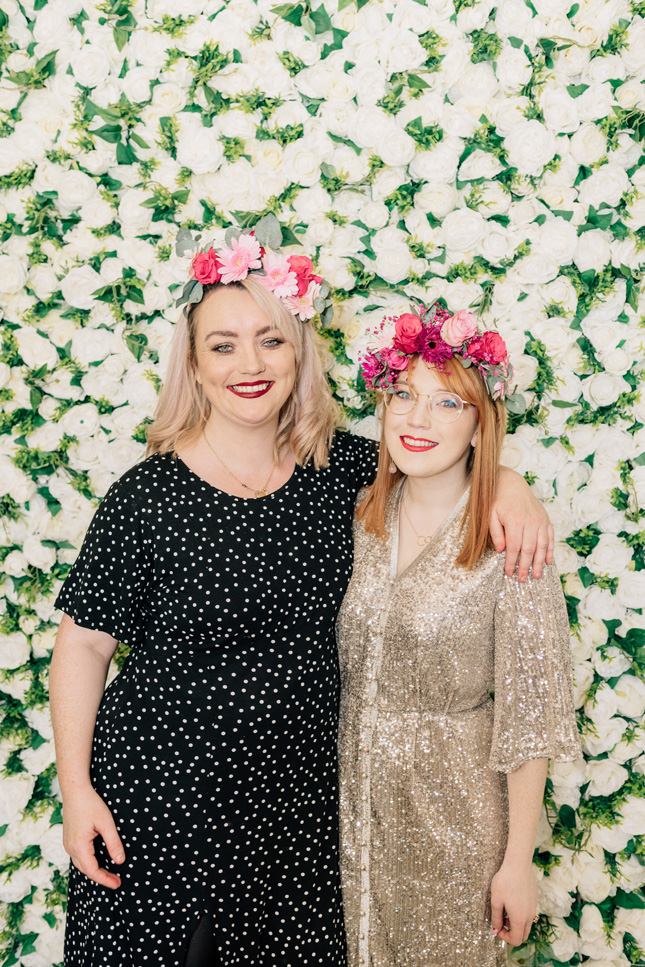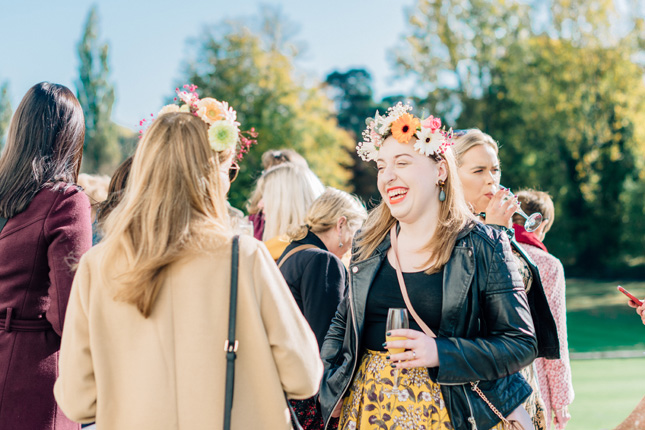 FlowerPOP joined us to create beautiful, fresh flower crowns during our morning reception and they could be seen brightening up the K Club for the rest of the day. A brand-new Irish enterprise, they specialise in flower crown workshops for hen parties and baby showers, and they're so much fun. Book yours at flowerpop.ie.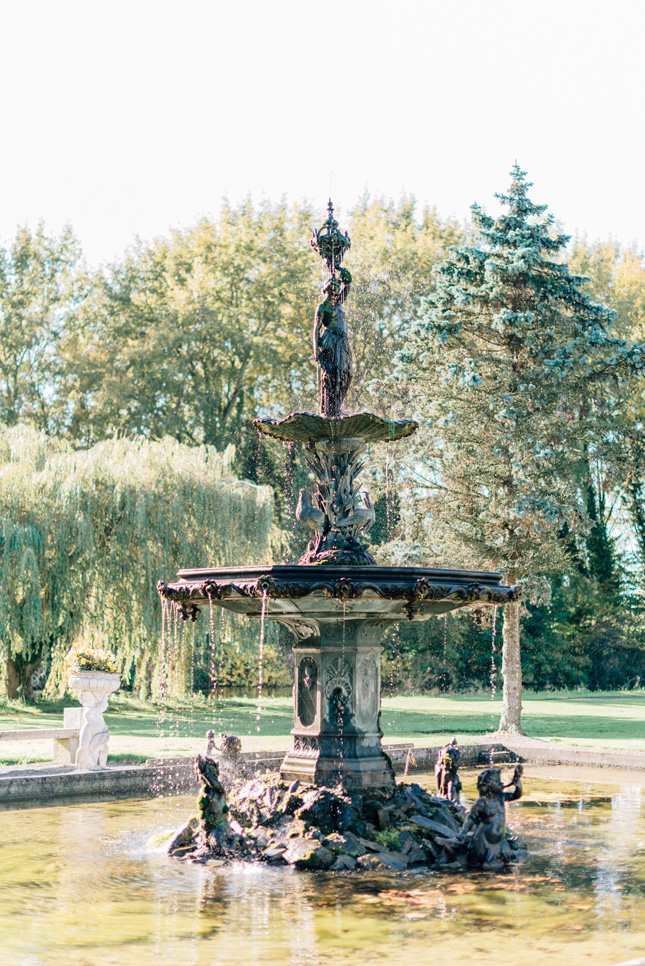 Beautiful surroundings, live music, great entertainment and tonnes of bridal fashion inspiration... It was a day that had it all. Thank you to everyone who came, talent, vendors and guests alike – your energy made it extra special and we can't wait to do it all again soon.
Stay tuned to confetti.ie and our social channels for news of Confetti Live's return in 2020.  We're excited already!