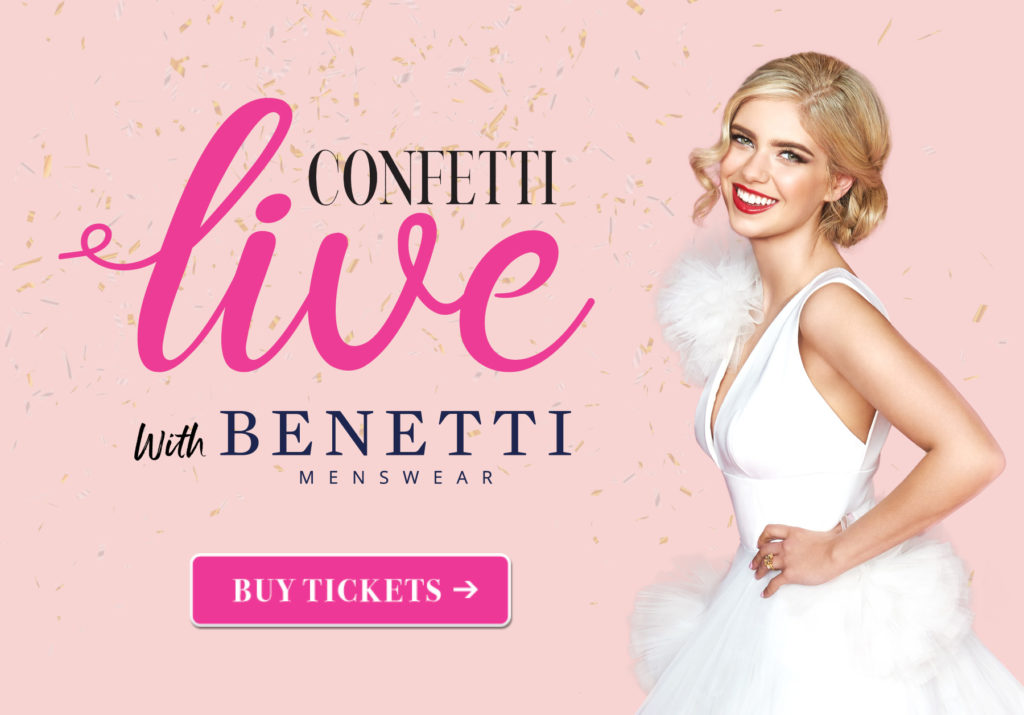 Hey bridies!
2018 saw the birth of something completely different in wedding events. We didn't want to host any old shindig – it had to be totally fresh, packed with unmissable content, look spectacular, be heaps of fun and contain all the elements of Confetti that you tell us you love. And so, Confetti Live was born.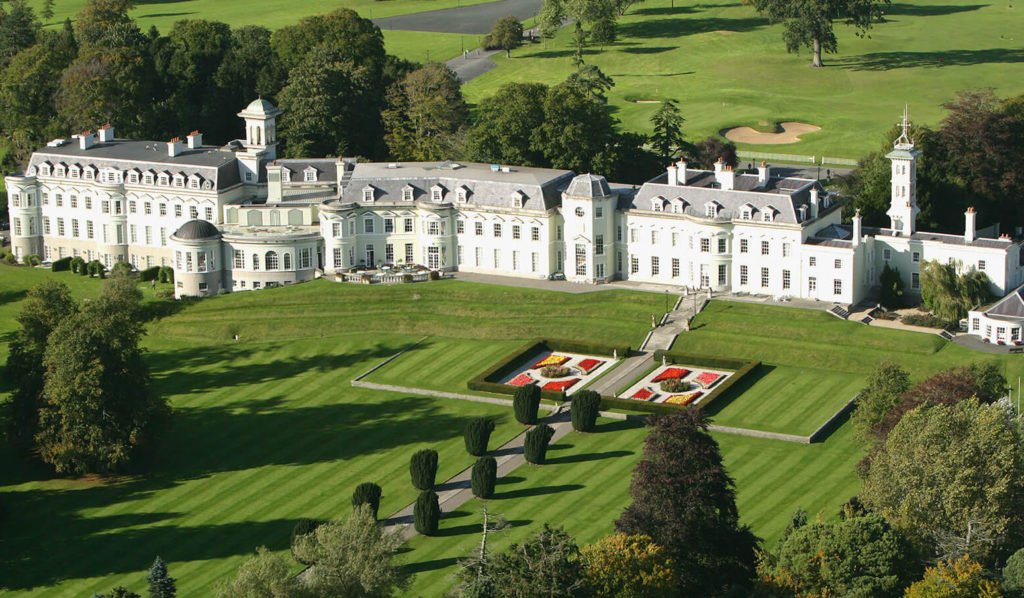 We're so excited to officially announce that, on Sunday the 27th October 2019, gorgeous bridies from all over the country will once again gather their 'maids and mams and get their glad rags on for a gorgeous day out, filled with inspiration and fun at the stunning K Club.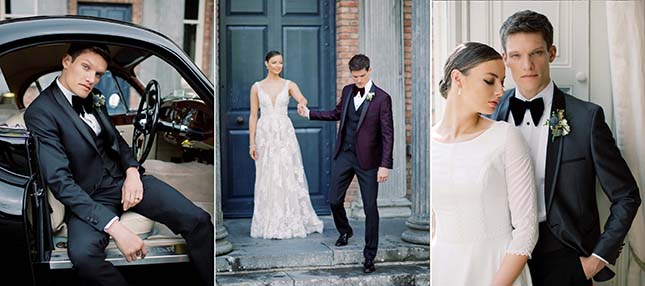 This year, we've teamed up with our friends at Benetti Menswear to bring you an even bigger and better show. You'll learn from the best industry experts, get inspired for every element of your day, meet some of your favourite online peeps and dine on delicious treats – all in the beautiful surroundings of the five-star Kildare hotel. The best news? It's only 30 minutes from Dublin city.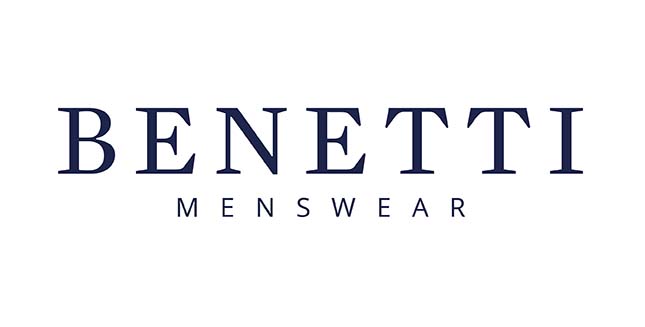 ABOUT BENETTI 
Benetti is an Irish-designed menswear brand stocked in more than 150 select Irish retailers. Their sharp collections feature all the up to date trends in groomswear and are the perfect choice for the entire wedding party. The unique benefit of Benetti is that every piece comes in tailored and comfort fits, meaning each groomsman and the father of the bride and groom can all wear the same pieces, no matter what size or shape they are. Check out benetti.ie now for your nearest stockists.
Confetti Live goers will be the first to see Benetti's beautiful new Spring Summer 2020 collections at The K Club on the 27th  - lucky us!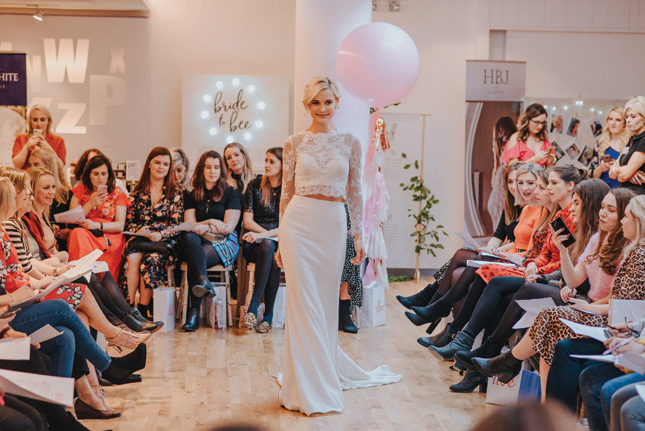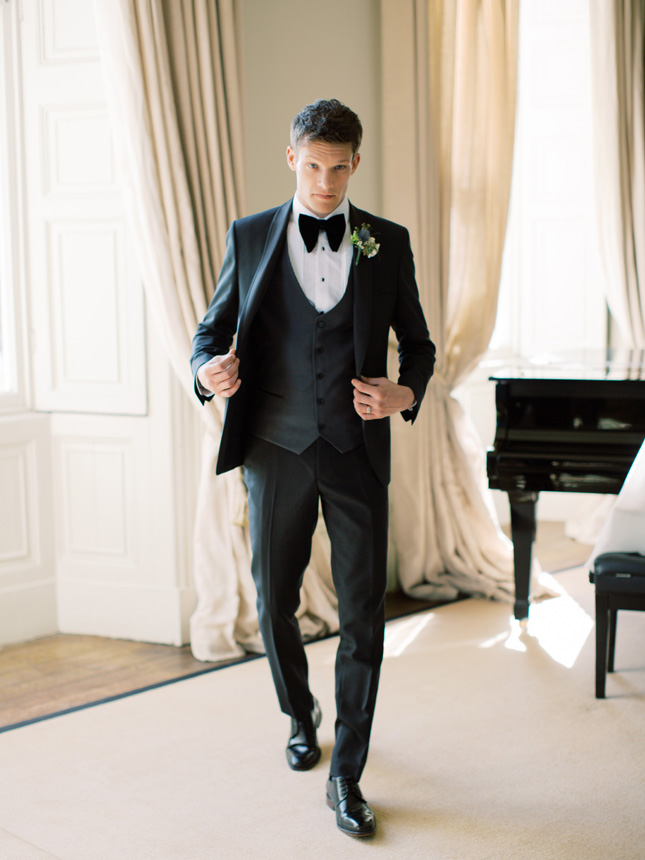 A ROCKIN' FASHION SHOW
The day will kick off with a high energy, beautifully styled runway fashion show, set to the soundtrack of our live house band, The Electrix. It'll feature some of the best bridal boutiques in Ireland, as well as an exclusive preview of Benetti's spring 2020 grooms' and groomsmen's collections.

INDUSTRY EXPERTS
Next, our Industry Expert Panel will take to the stage for an informative and fun 'Loose Women' style panel discussion and interactive Q&A. The line-up this year includes Sinead Baily Kelly of H&G Creations Ltd – Sinead has planned many a shindig and H&G Creations Ltd don't just run events, they look after everything from music, art installations, floristry, catering and so much more! Next up, we have wedding photographer and expert, Jenny McCarthy – Jenny has been photographing weddings for 16 years, so it's safe to say she knows a thing or two about them. We'll be chatting to Mandy Walsh, Travel Counsellor, as well – Mandy has been in the travel business for over 25 years and has planned umpteen honeymoons, so will be offering nearly-weds some solid advice. Natasha Comerford of The Wedding Shop is highly experienced when it comes to the world of gifting, so she will be on hand to offer couples some tips on their wedding gift list. We'll also be hearing from the K Club's wedding coordinator, Eilis Baselman. Eilis has been coordinating weddings for almost three years, working with couples and helping their visions come to life.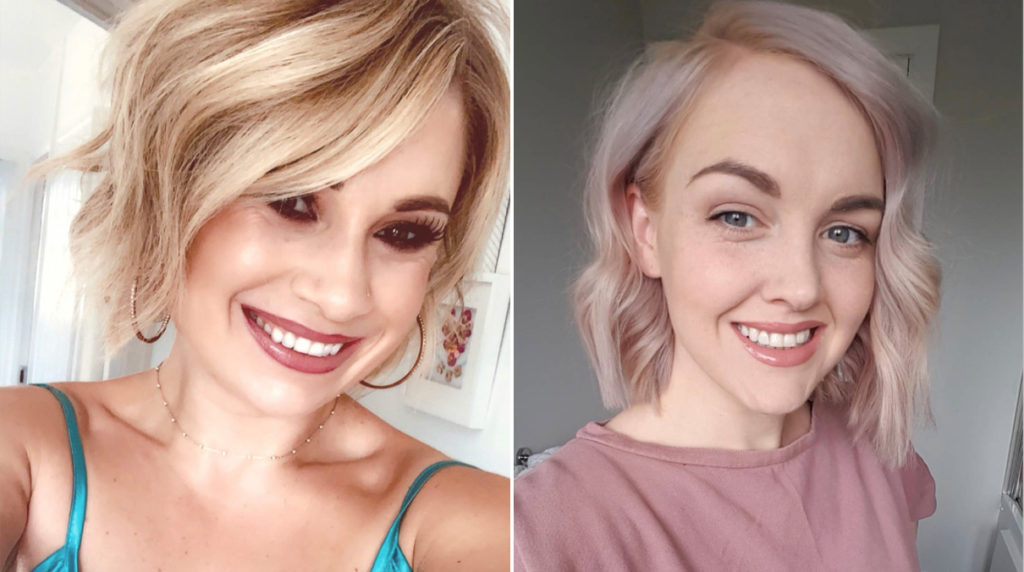 BRIDAL BEAUTY
We'll also serve up major inspo for your bridal beauty looks with two of Ireland's best well-known beauty mavens, Niamh Martin will be on bridal makeup duty and Ali Dee will be returning this year for all things bridal hair (and she might even demonstrate her 'Oprah Hug' again. They'll talk us through their key pre-wedding prep steps, how to approach your hair and makeup trials, their hero products, and top makeup, beauty and hair tips – all while demoing some seriously gorgeous bridal looks.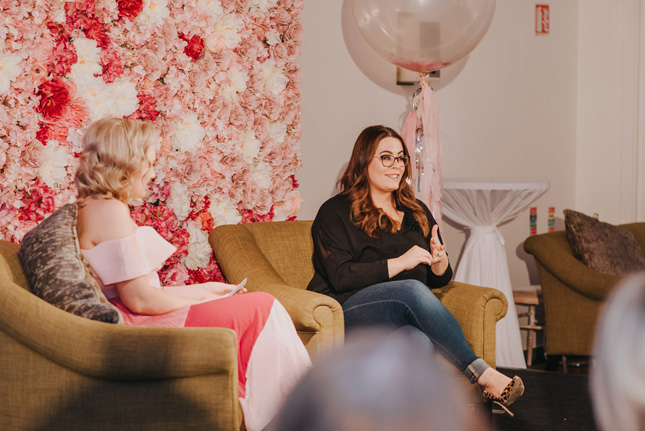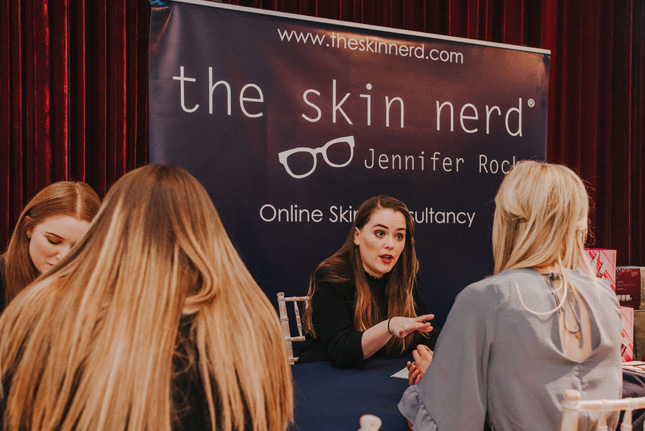 THE SKIN NERD Q&A
Everyone's fave skin guru, Jennifer Rock will once again join Laura on stage to chat all things bridal skin-prep. This interactive Q&A session is a great opportunity for guests to ask those all-important skincare questions. We'll chat about break-outs, avoiding wedding day cold sores, supplements, and hero products. The Skin Nerdettes were also there on the day, giving mini skin consultations to guests - we're a lucky bunch.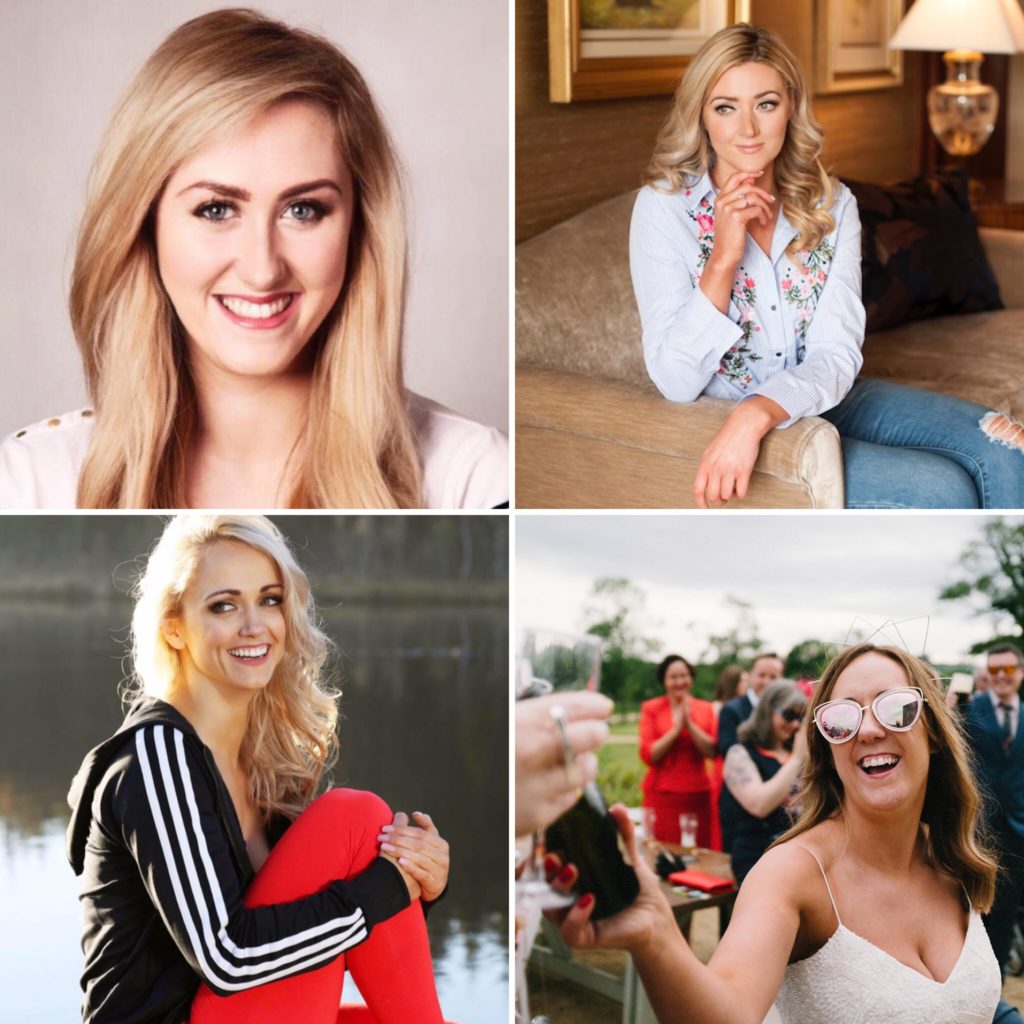 BEEN THERE BRIDES
A second, interactive panel, our Been There Brides, will see an exciting line-up of well-known recent brides talking us through the things they wish they'd known, what they'd do differently, what they'd spend more on or ditch altogether and their best advice for future brides. This live version of an ever-popular feature in Confetti magazine will provide invaluable insights, lots of laughs and maybe even a few tears. This year's exciting lineup features beauty editor and social media star Aisling Keenan, Fair City's Jenny Dixon, singer and fitness guru Leanne Moore, and wedding photographer Katie Kavanagh. As if that wasn't enough, we'll be announcing more exciting additions in the coming weeks - watch this space!
WHAT'S NEW? DESIGNER BRIDAL SAMPLE SALE
We're SO excited about this part!! This year's event will see the introduction of an amazing designer bridal sample sale. The best boutiques in Ireland will be there on the day with designer bargains to be had on stunning gowns - who knows, maybe you'll even say yes to the dress on the day!
Please note:
General admission tickets will have access to the Confetti Live show and designer bridal sample sale.
Sample sale only tickets will be limited to the sample sale only and will not provide access to the show.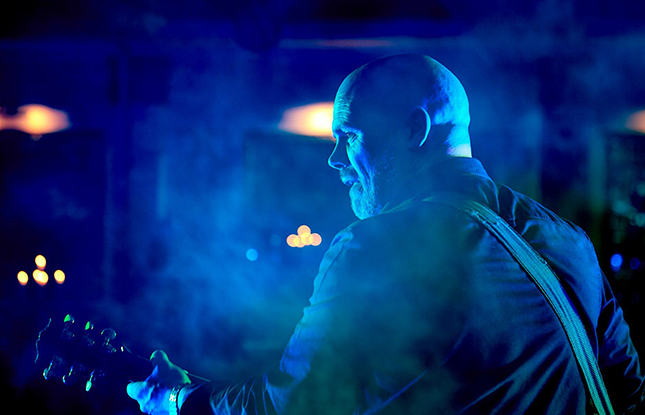 ENTERTAINMENT
Of course, it wouldn't be a Confetti event without some deadly music! Nope, pretty, vanilla bridal events just aren't our vibe. Instead, guests will be entertained by some of the best in the industry. (Dancing is essential, FYI.)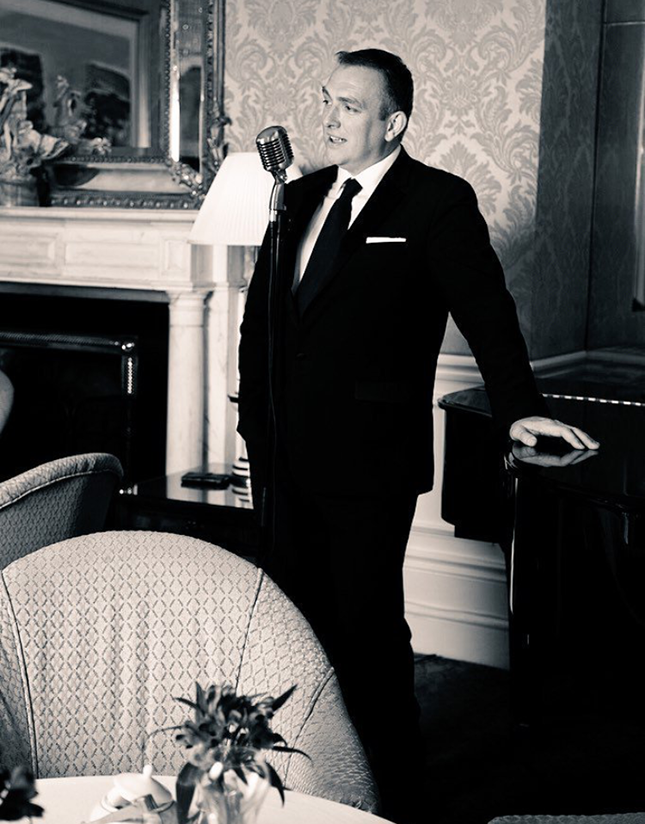 Sean Boland will ease us into the day with his silky smooth vocals during our morning reception. Not your typical crooner, Sean performs stunning renditions of Sinatra, Dean Martin, Nat King Cole and Louis Armstrong, alongside a selection of smooth, jazz versions of contemporary artists and 70s/80s/90s classics. If you haven't already had the pleasure, you're going to adore him.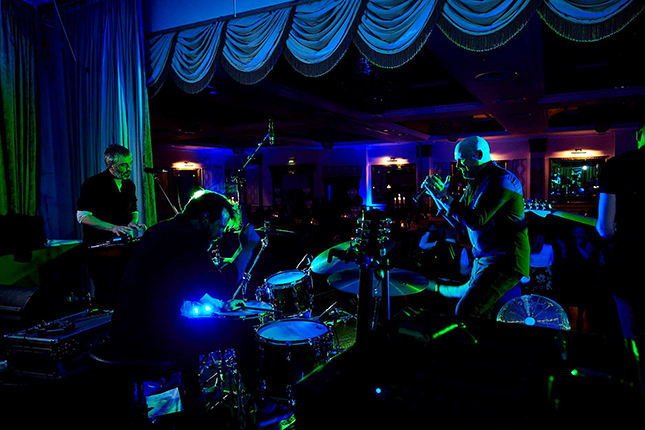 Our house band, The Electrix will rock the K Club, acting as the soundtrack to our uptempo, bridal fashion show. (It's not like a regular fashion show, it's a cool fashion show.) With decades of experience between them, members of The Electrix have played with huge names like Picture This, Ryan Sheridan, Gary Barlow, James Blunt and Olly Murs to name but a few. And Damian's voice is out of this world.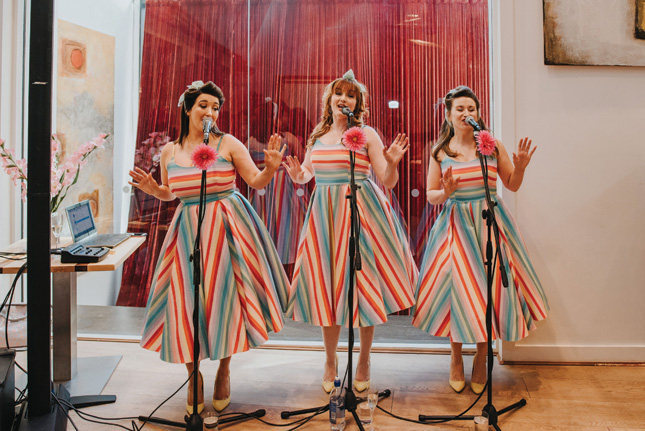 Our fave gals, The Apple Blossoms are back with us this year to entertain the troops. Three of Ireland's finest vocalists, they add vintage flair to any wedding or event and they are also the MOST FUN EVER!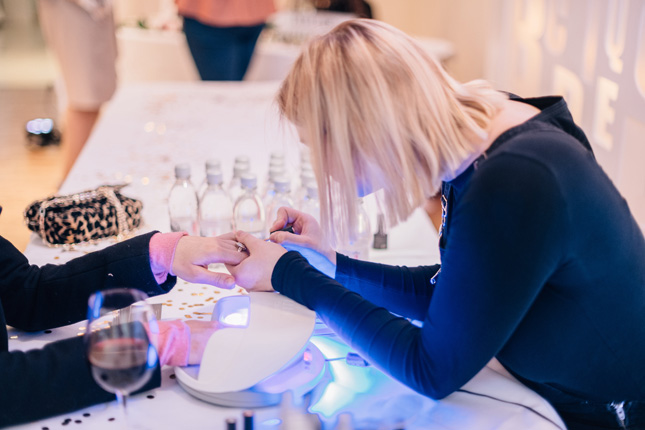 CHIPPED NAIL AND BEAUTY BAR 
The gorgeous ladies from Chipped will join us with a pop-up beauty and nail bar. They'll be treating guests to shellac manicures and eyebrow threading - how fab?! (Please note that this will be on a first-come, first-served basis.)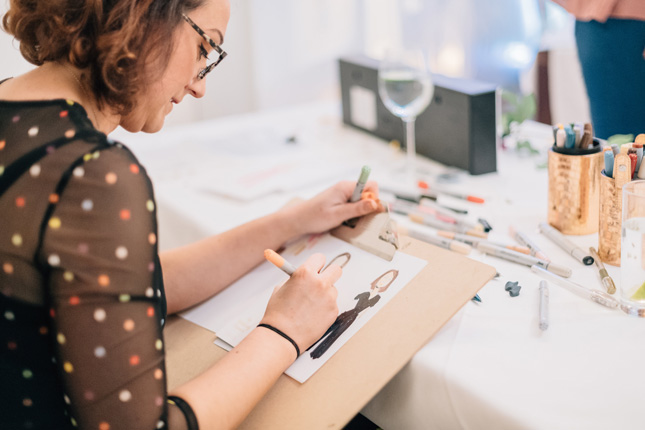 LIVE ILLUSTRATIONS
It wouldn't be a Confetti event without our pal, the talented Linda Byrne on hand to draw guests in all their finery.  Is there a more gorgeous keepsake of the day? (And yes, she does weddings!)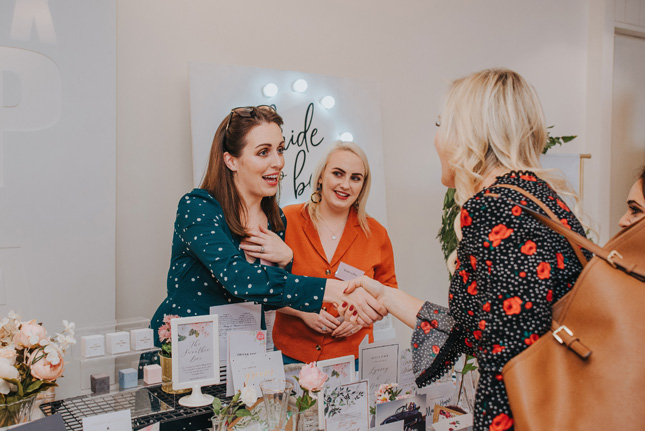 THE WEDDING VILLAGE
Dotted throughout the beautiful venue there'll be some truly unique and talented wedding vendors, ready to show their wares and chat to our lovely guests. This really is part wedding fair, part live show, part big old party. And, like at any Confetti event, there will be flower walls galore, selfie stations and balloons as far as the eye can see.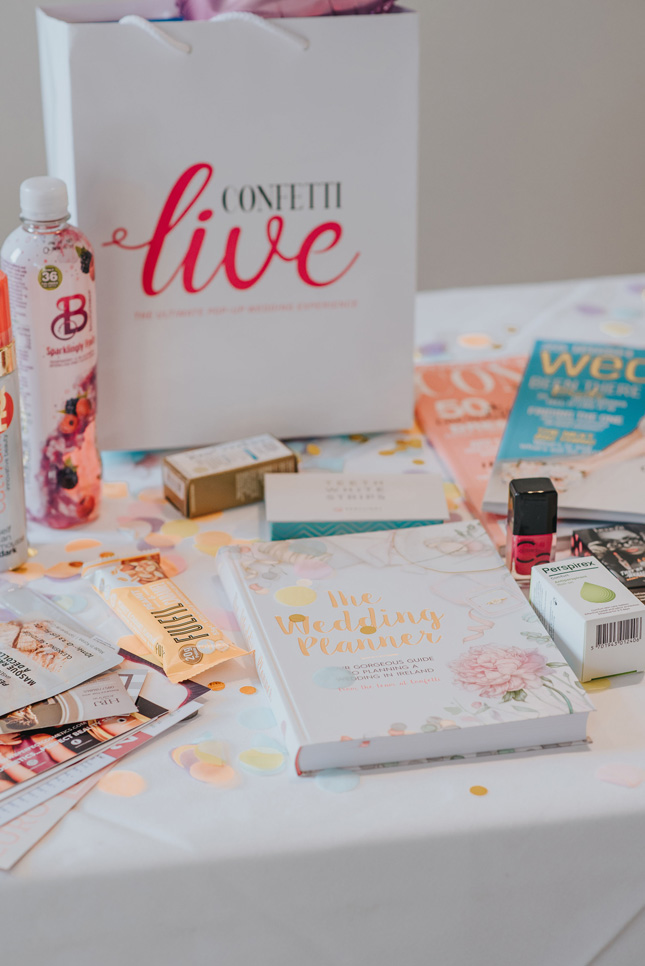 LUXURY GOODIE BAG WORTH €150+
And that's not all! Guests will be treated to an amazing goodie bag worth over €100, containing a copy of our best-selling book The Wedding Planner, a copy of Confetti and 25 Irish Weddings, beauty vouchers, gorgeous makeup, pretty products, sweet treats and lots more.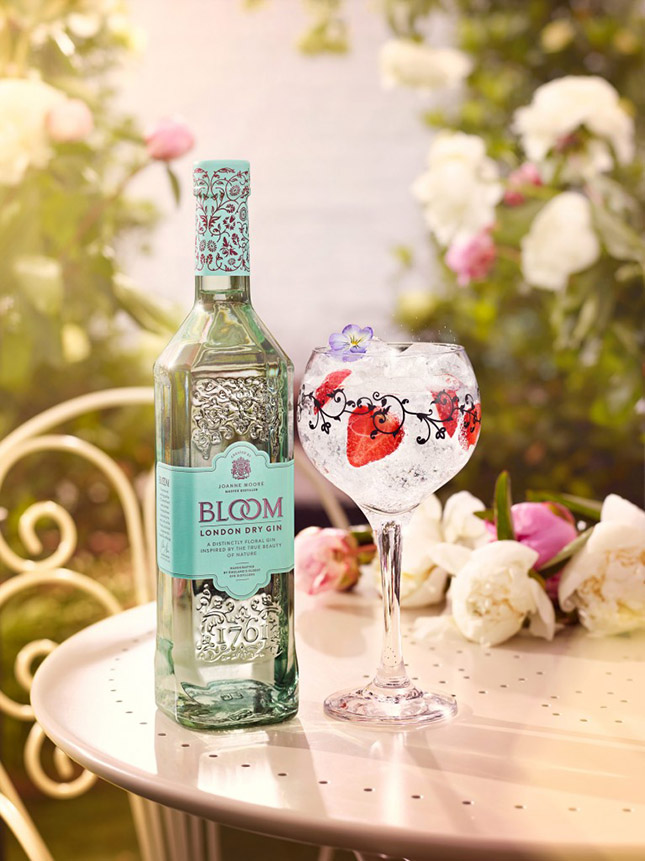 BRUNCH WITH BLOOM GIN 
The K Club is, of course, renowned for its sumptuous food and on the day we'll dine family-style on a selection of sharing plates created by K Club chefs. But that's not all, you'll also enjoy a tasty Bloom Gin with Fever-Tree mixers, or taste their delicious Fentimans & Bloom Gin Rose Lemonade - yum!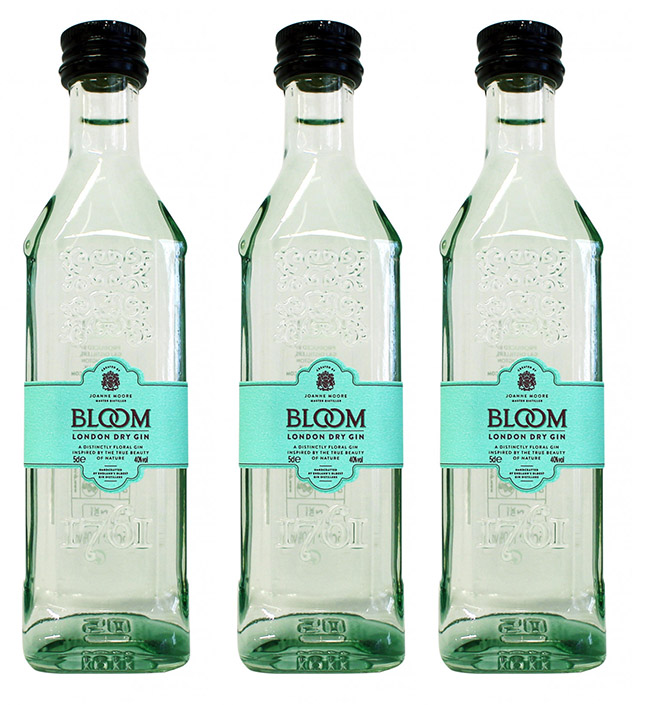 Give Bloom a little follow here to see their gorgeous array of spirits and premixed drinks, including their dainty minis, which make amazing wedding favours! (Enjoy responsibly, pals.)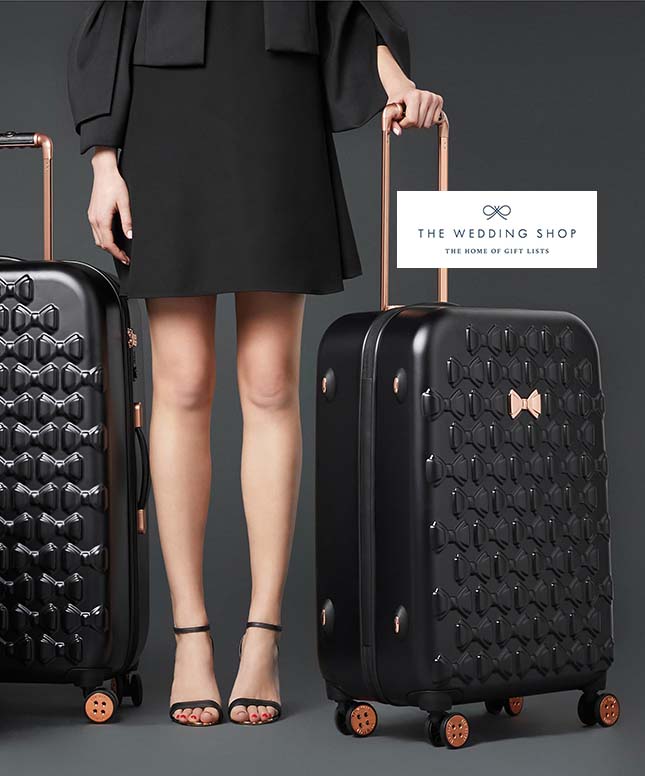 INCREDIBLE PRIZES 
As if the amazing goodie bag wasn't enough, we'll be giving away some seriously great prizes on the day too. Prizes include this stunning Ted Baker suitcase from The Wedding Shop, a GHD Glide, the complete set of products from new Irish salon brand Skin Formula, a €100 Penneys voucher, luxury skincare sets from Image Skincare and Yonka, a gorgeous set of Nima brushes and a gift bag full of goodies from Clarins.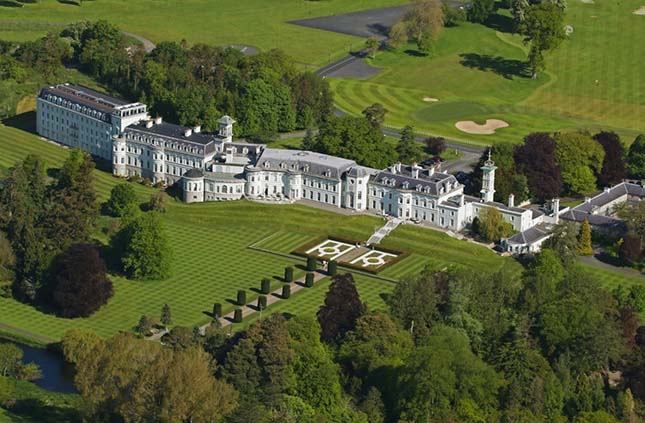 About the K Club:
The K Club Hotel & Resort is Ireland's first-ever AA 5 Red Star Hotel. Located just 30 minutes from Dublin in Kildare, the 19th-century country house is steeped in history and combines old-world elegance with indulgent luxury. Whether you're unwinding at the acclaimed K Spa or playing golf on the Ryder Cup course - it's the ultimate country escape. Weddings at the K Club are the epitome of luxury and style with a capacity for 20-300 guests and the stunning manicured gardens make a spectacular photo backdrop. Its many dining and occasion options also make it an ideal venue for second-day events.
Log on to kclub.ie/weddings or call T: 01 601 7234 to arrange a visit.
Getting There:
The K Club is a short 30 min drive from Dublin city with lots of parking. Or hop on the 120 bus to Straffan.
What's included?
Morning reception with bubbly
Bridal brunch and Bloom Gin
Access to our designer bridal sample sale
A goodie bag worth over €150!
The best day ever!
A limited number of tickets are on sale NOW for Confetti Live with Benetti Menswear. 
Get yours here...

Photography: Remain in Light Photography