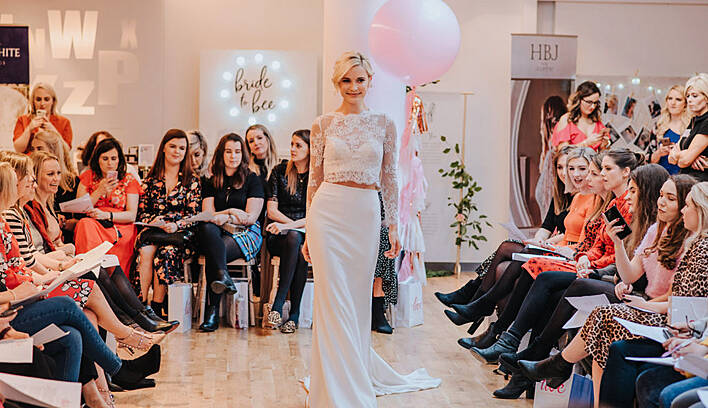 Hey, pals! As many of you know, 2018 saw the birth of Confetti's newest baby, Confetti Live. You, our amazing readers, have been asking for an event, but we didn't want to host any old shindig. It had to be totally fresh and different, packed with unmissable content, look spectacular, be heaps of fun and contain all the elements of Confetti that you tell us you love.
So on Sunday, October 14th 2018, gorgeous bridies from all over the country gathered their 'maids and mams and got their glad rags on for a gorgeous day out, filled with inspiration and fun at The Morrison Hotel. The aim? To learn from the best industry experts, get inspired for every element of your day, meet some of your favourite online peeps and dine on delicious treats – and that's exactly what happened.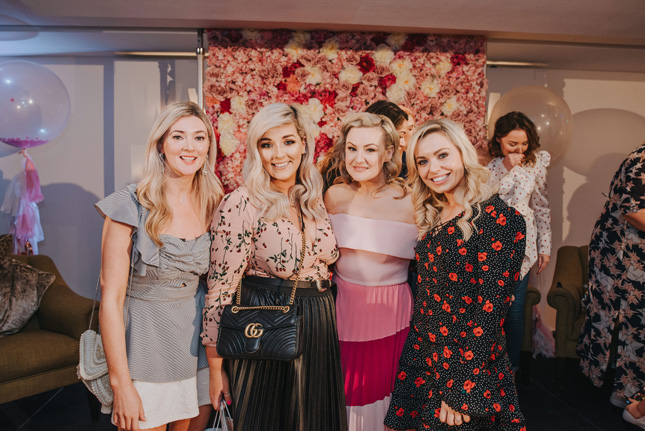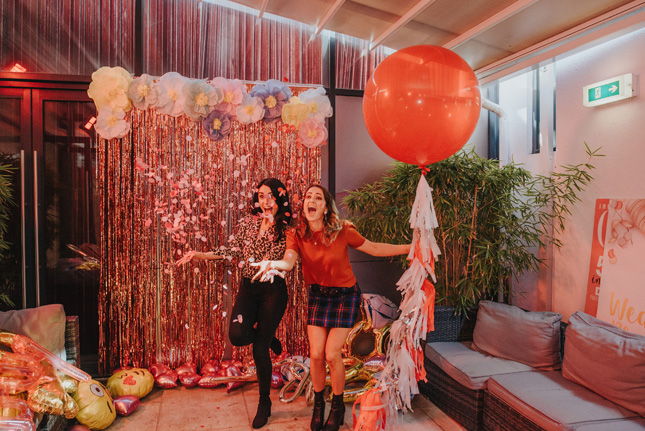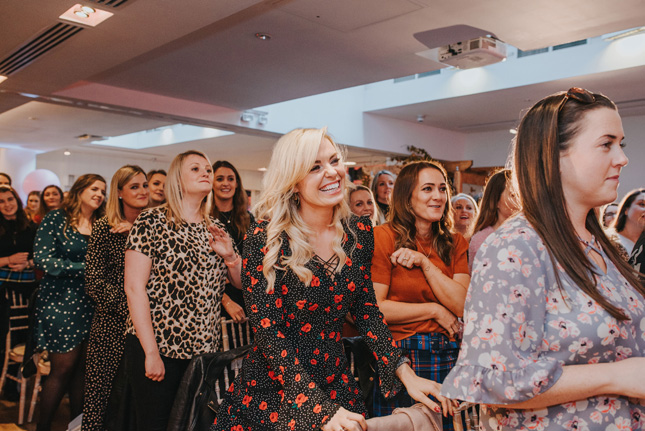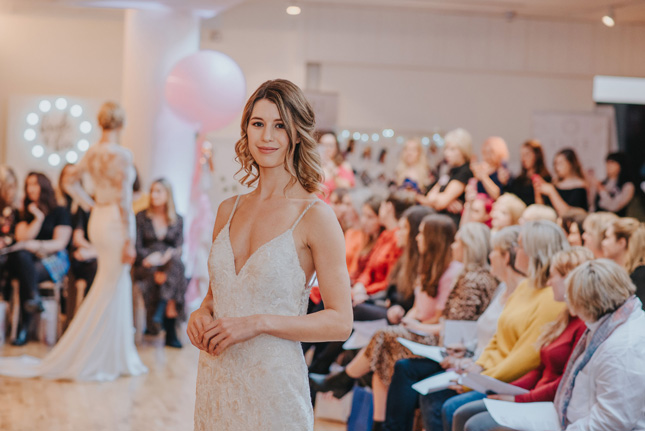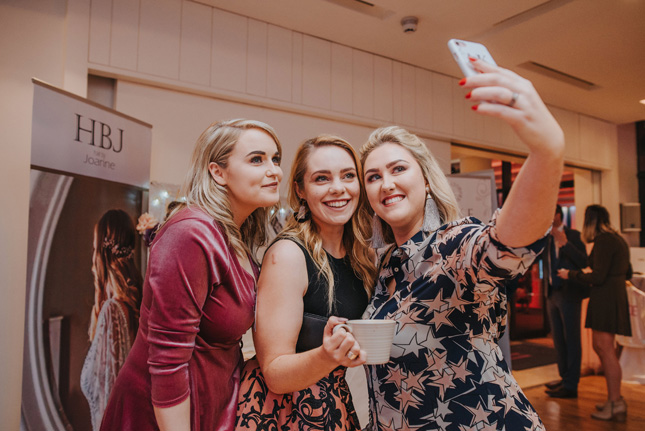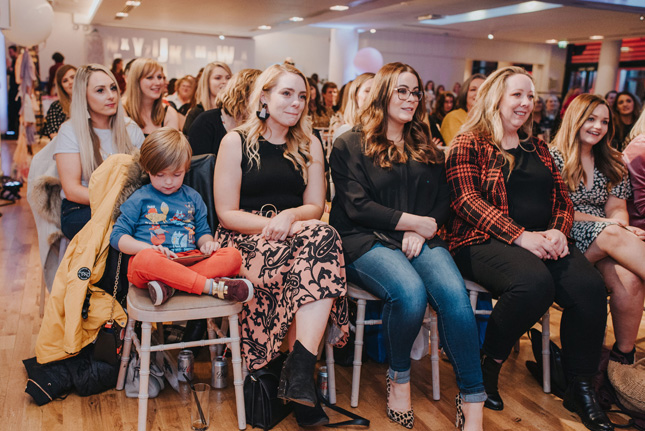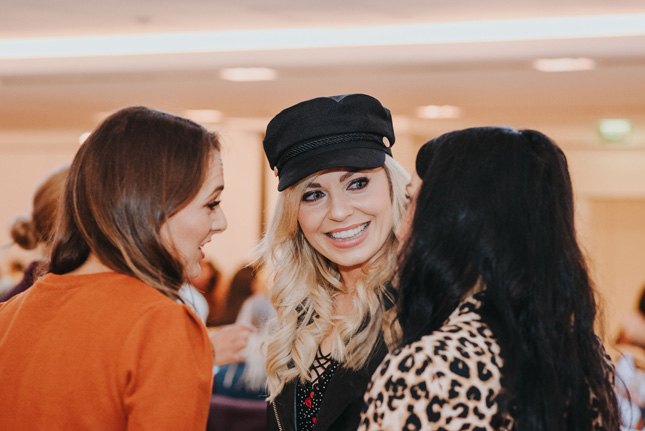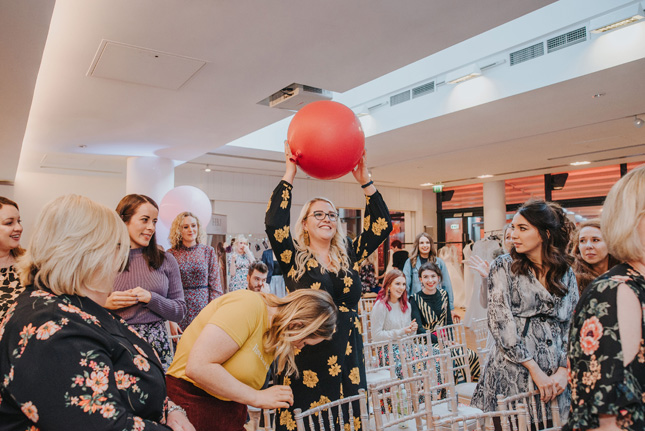 The Venue
There was no doubt in our minds what our first choice of venue was. Having hosted events at Dublin's Morrison Hotel before, we knew how cool and beautiful the space was, how fab the food on offer tasted and, above all, how awesome the team there are. We've said it before, but it bears repeating – they are exceptional. Nothing is too much trouble and everything is done with a genuine smile. And we hear the same story from every bride and groom lucky enough to get married there. A special shout out to Aoife Ryan who quickly became our Confetti Live partner in crime. Miss you, Aoife!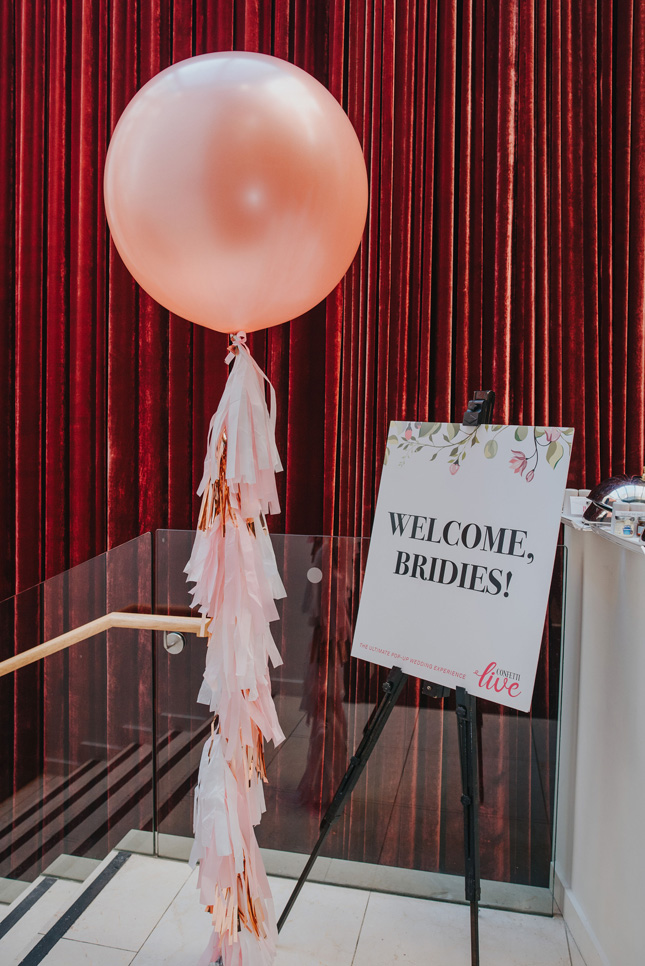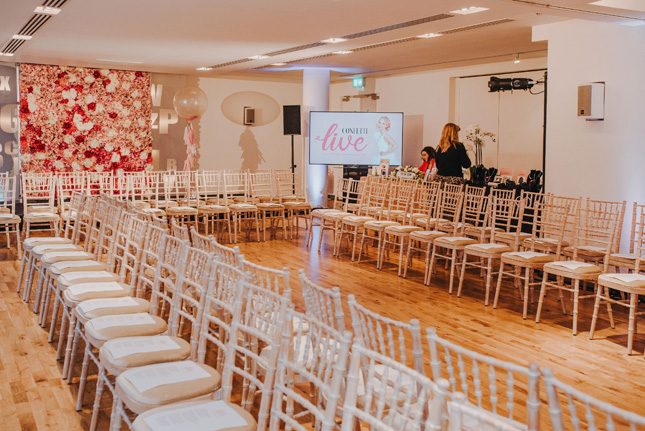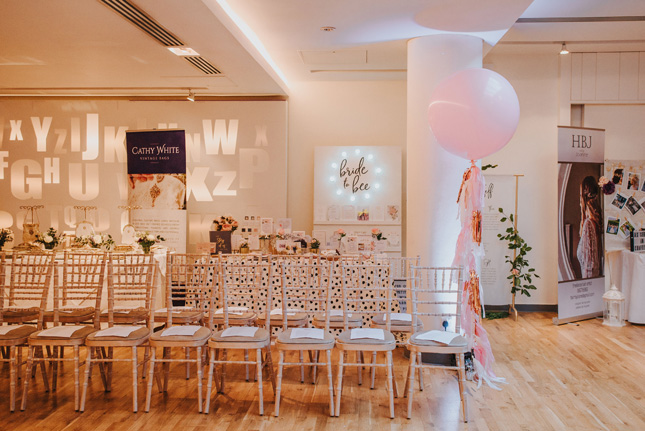 The Fashion
We kicked the day off with a high-energy, beautifully styled runway fashion show, set to the soundtrack of our live house band, Wow. The show featured some of the best bridal boutiques in Ireland including de Stafford Bridal, Belle Mariée, Dublin Bridal House, Ciara Bridal and Alila, as well as beautiful bridesmaid fashion from Folkster and Debenhams. The gorgeous models from 1st Option's beauty looks were created by Hair by Joanne and Siobhan Brady of Luxe Nenagh. Joanne and Siobhan were the best fun and so calm, as they skillfully powered through an eight-strong model army and our editor and MC Laura's makeup and hair. These are the exact type of creatives you need around you on your wedding morning - trust us.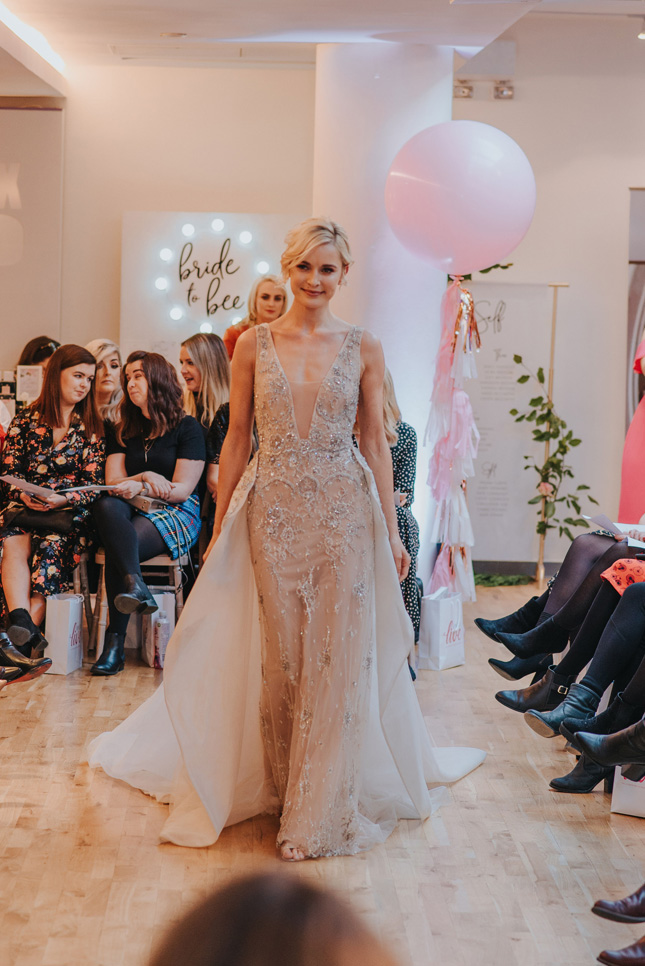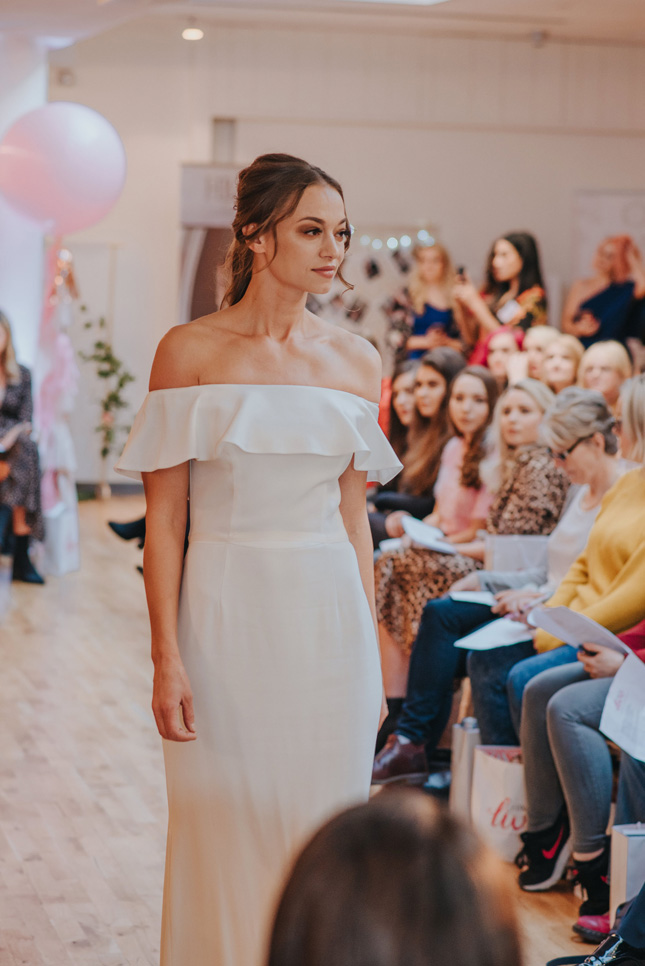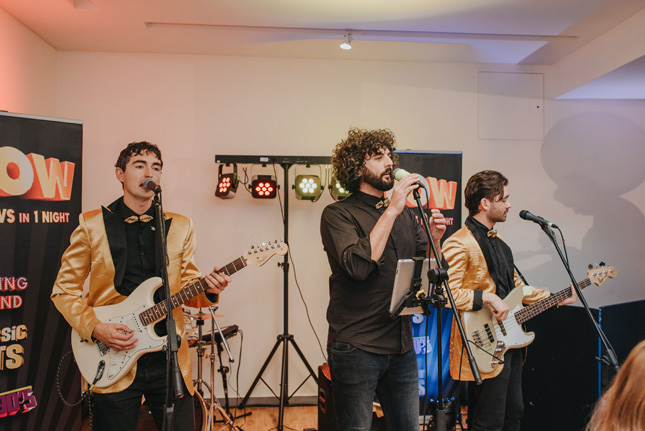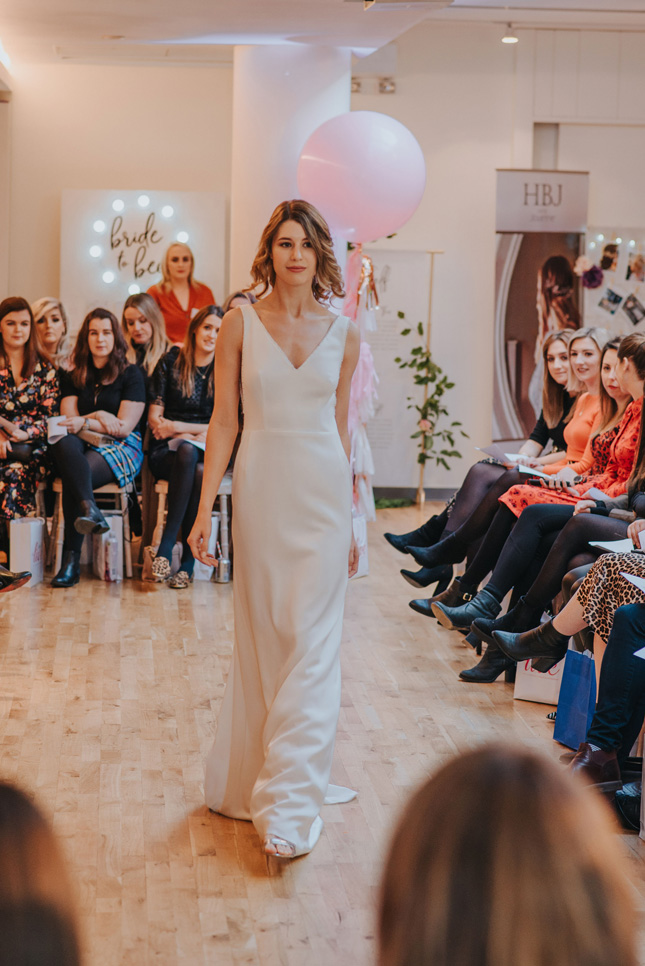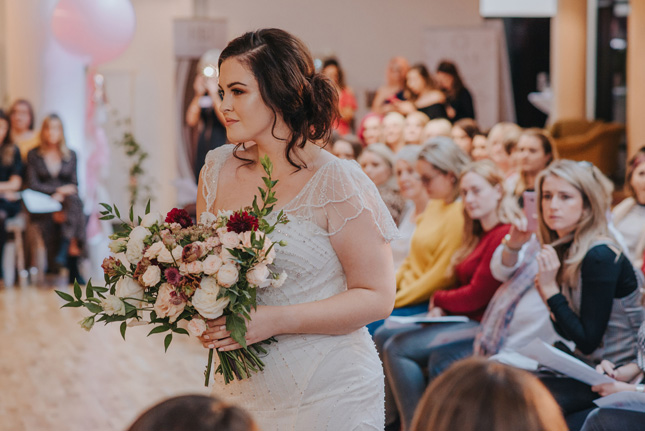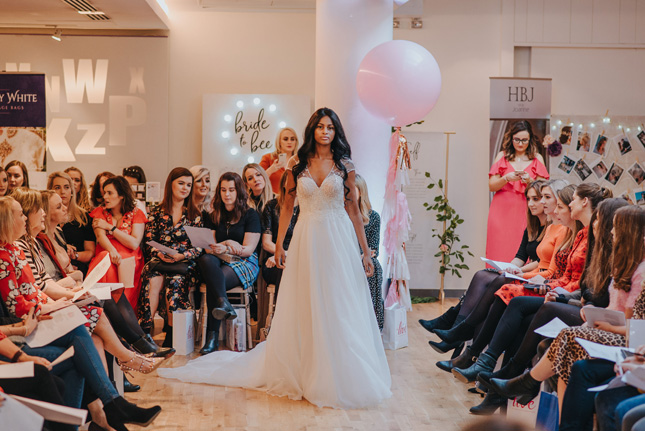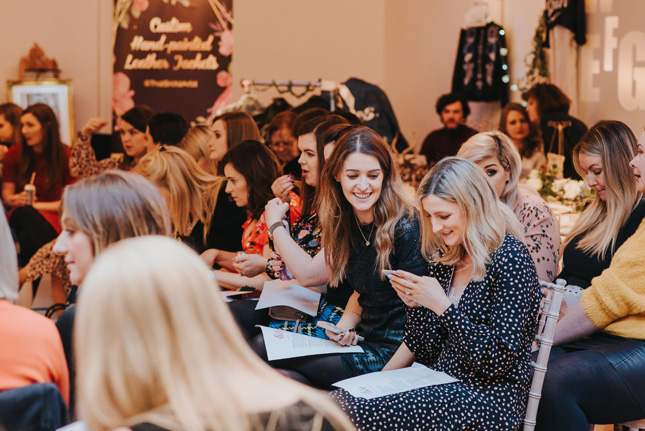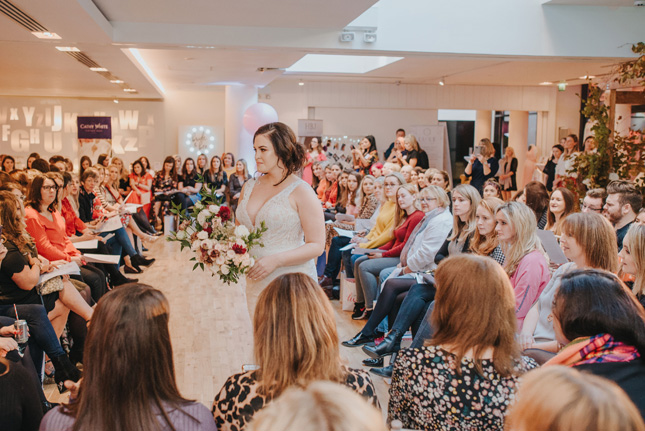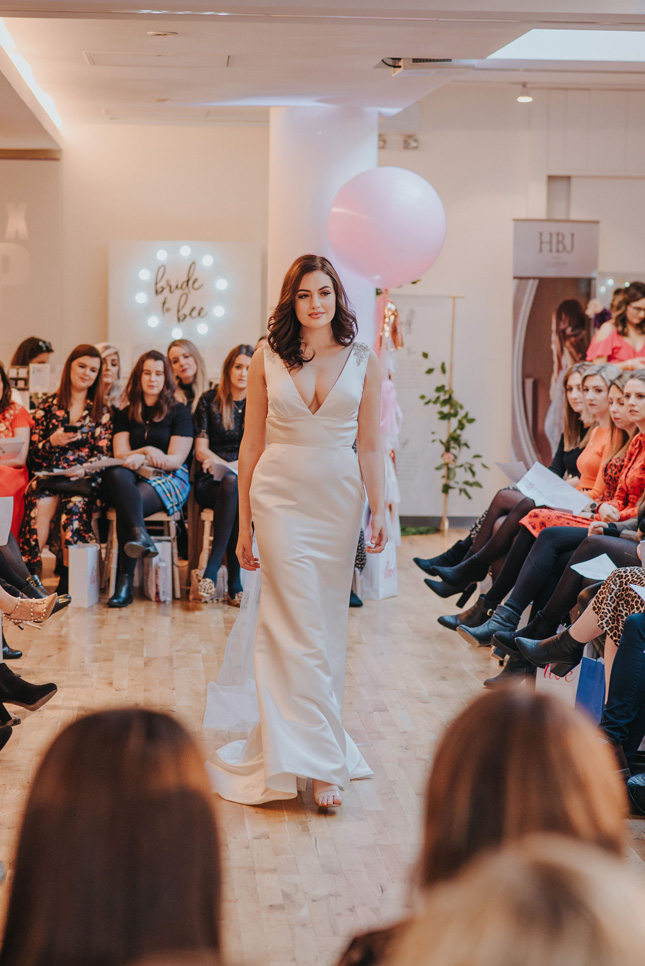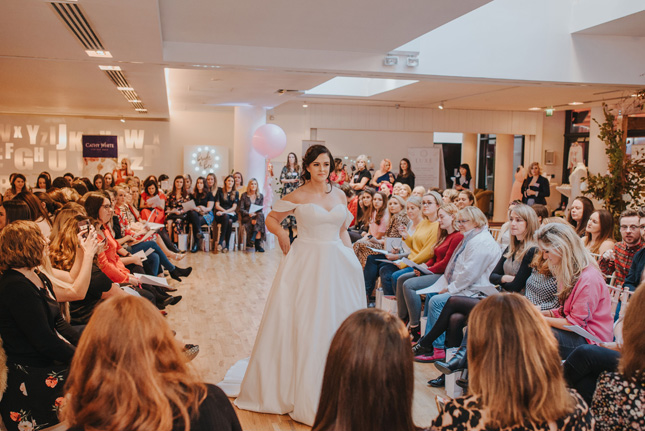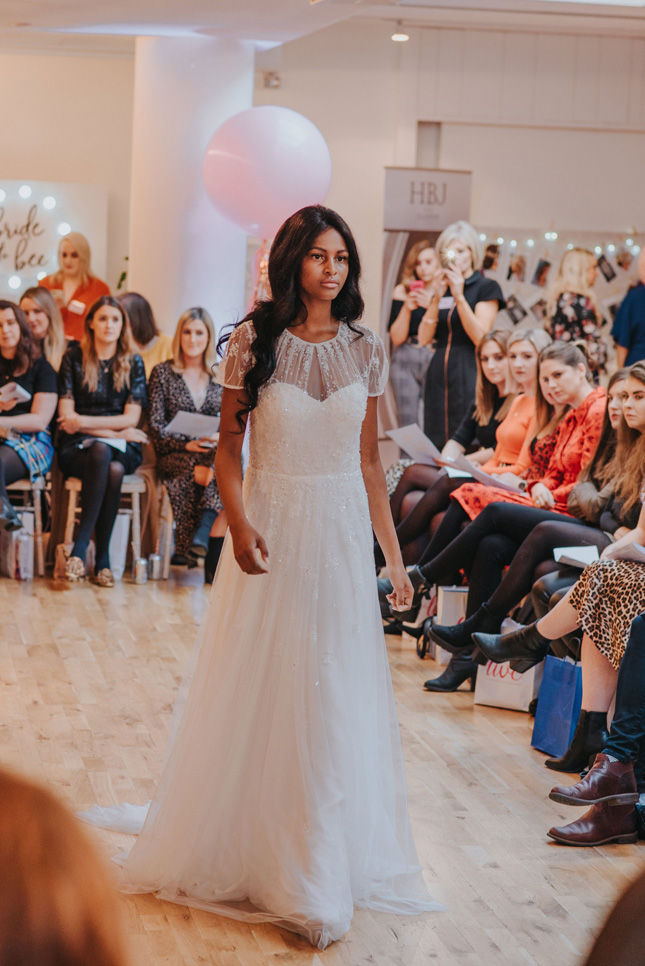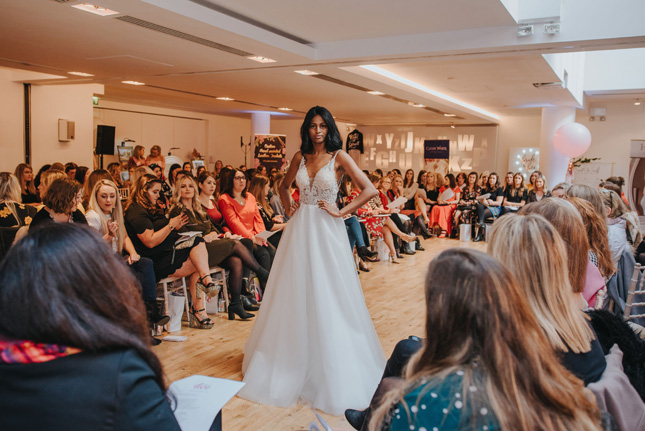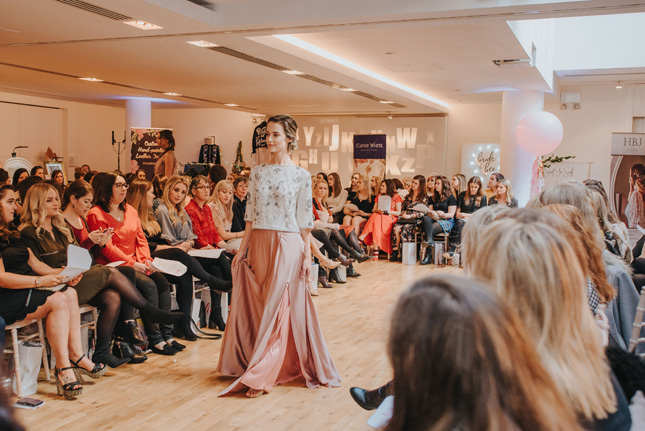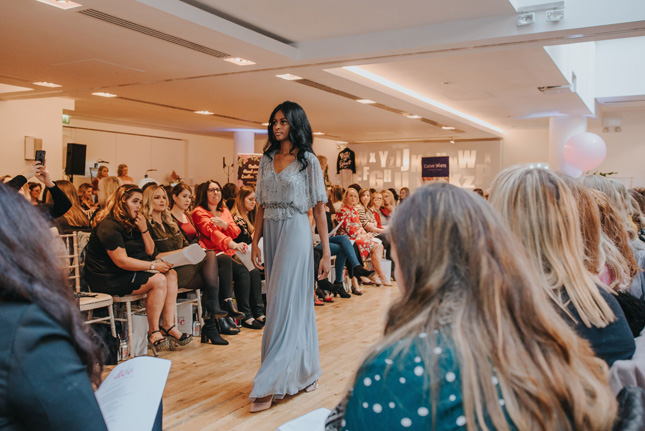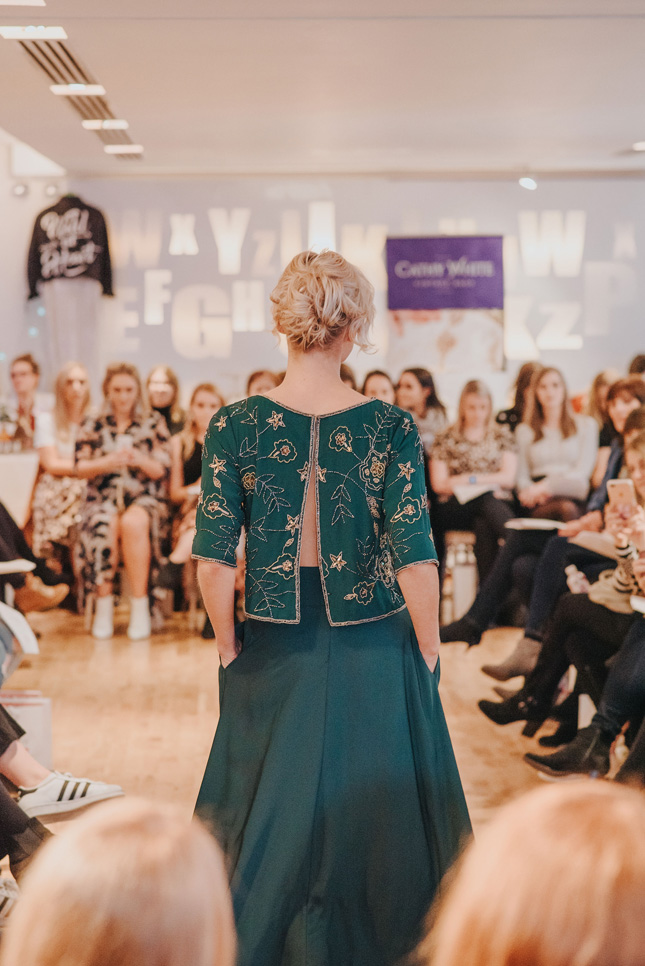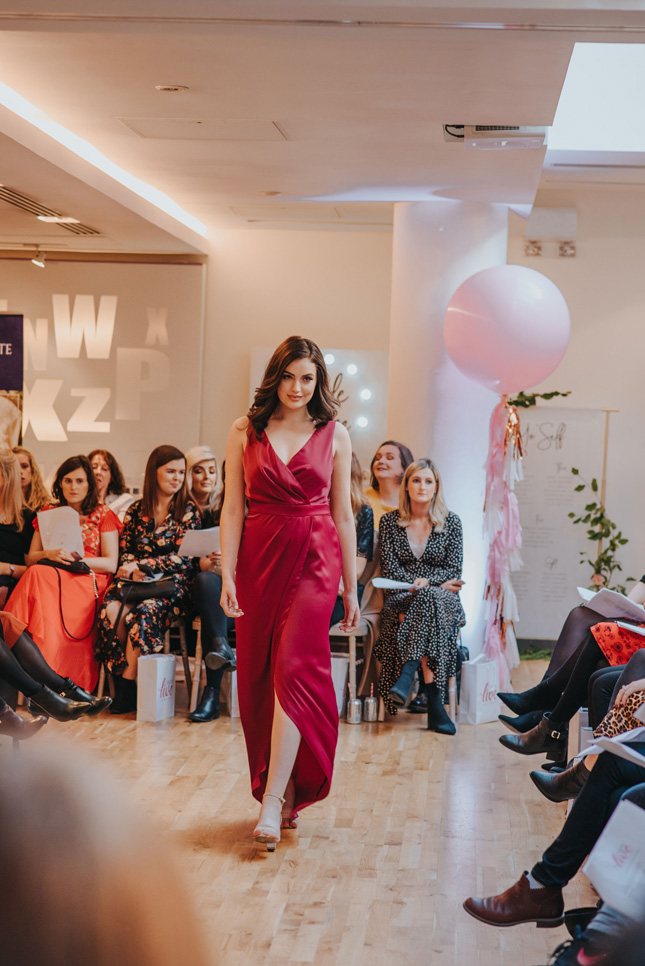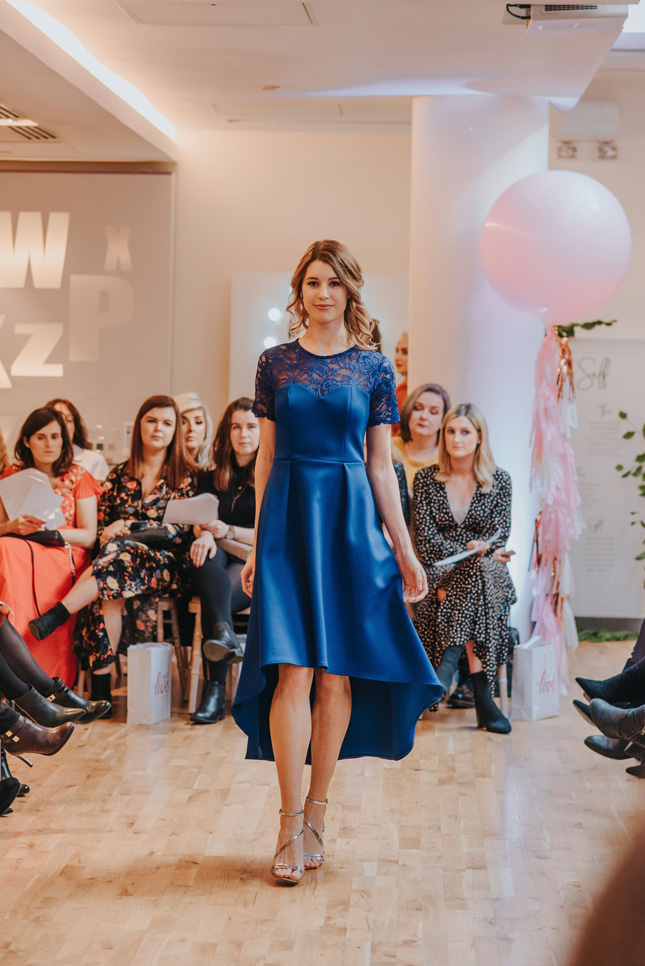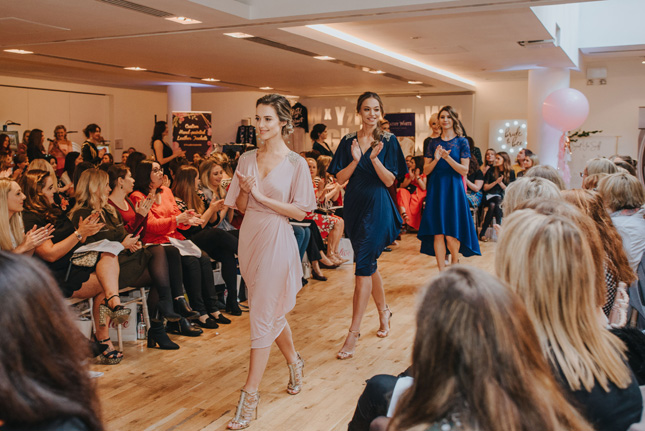 The Industry Expert Panel
Our informative and fun 'Loose Women' style panel discussion and interactive Q&A session featured author of best-selling 'Owning It: Your Bullsh*t-Free Guide to Living With Anxiety' and journalist Caroline Foran, who chatted about how to deal with wedding anxiety; both in the lead-up and on the day itself. Renowned wedding photographer and author of Ever Yours - A Wedding Photographer's Secrets to Creating Beautiful Memories of Your Special Day, Christina Brosnan of Brosnan Photographic spoke about the art of wedding photography and much more. Wedding stylist and event planner Sharon Griffin of Frog Prince Weddings & Events gave us her top décor tips and advice on smooth sailing on the day of your wedding. Finally, Aoife Ryan from the Morrison Hotel added her expert insights. She's seen her fair share of weddings, so you could say she knows a thing or two about how to plan the perfect celebration. What line-up!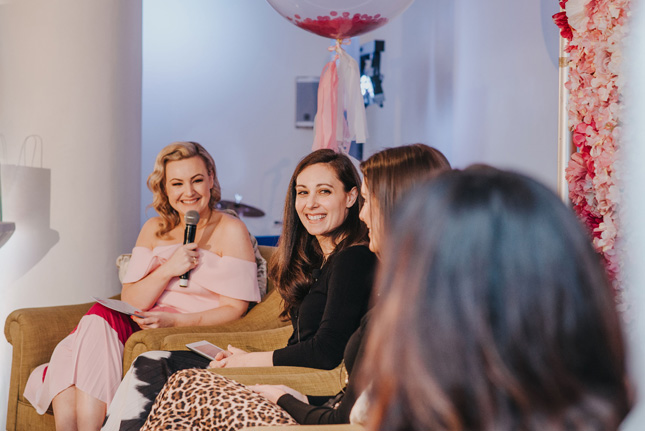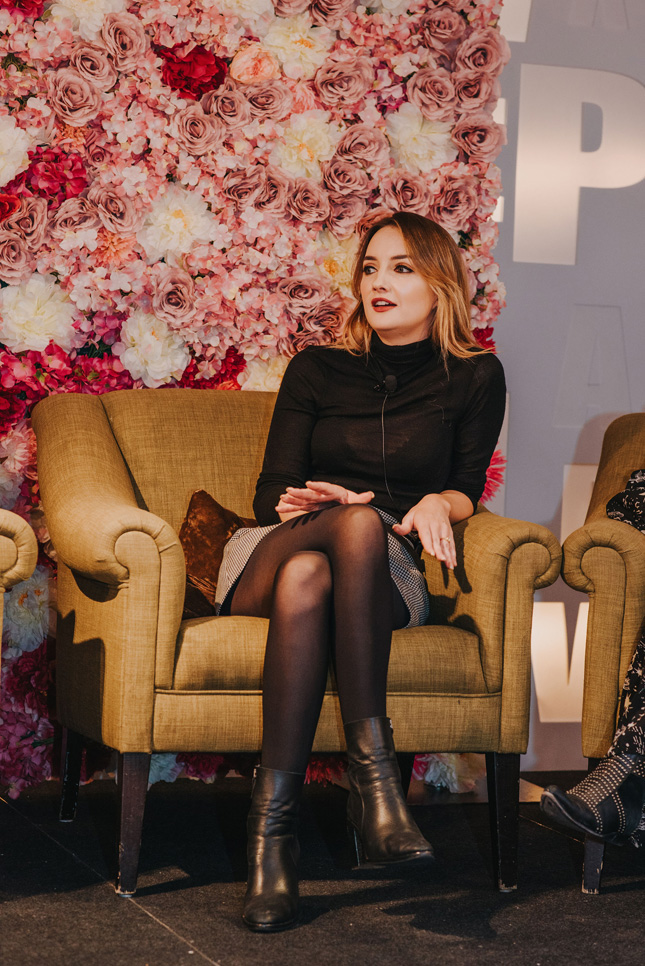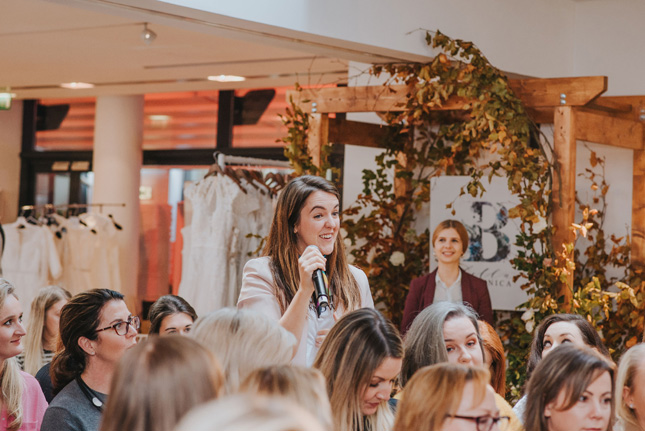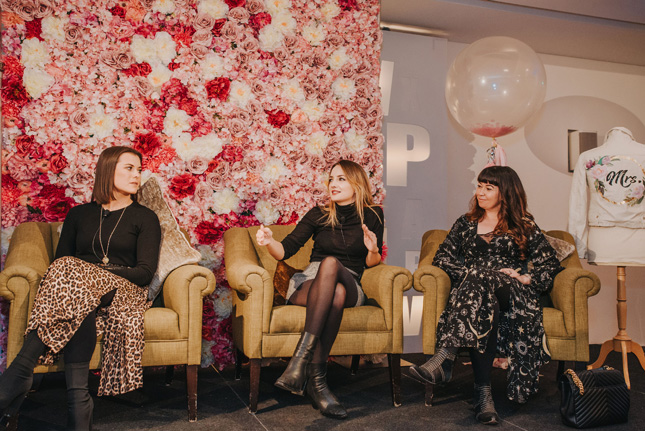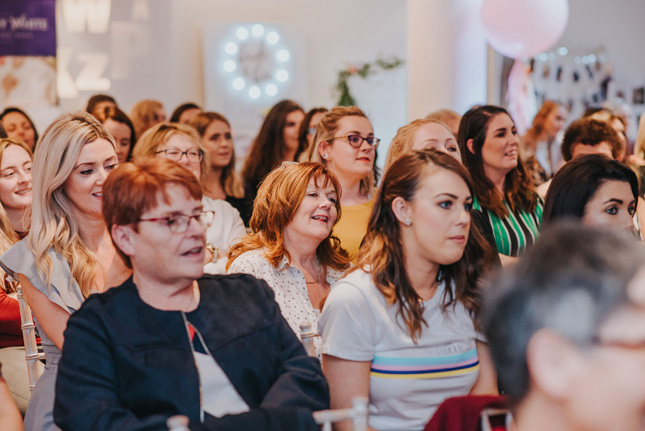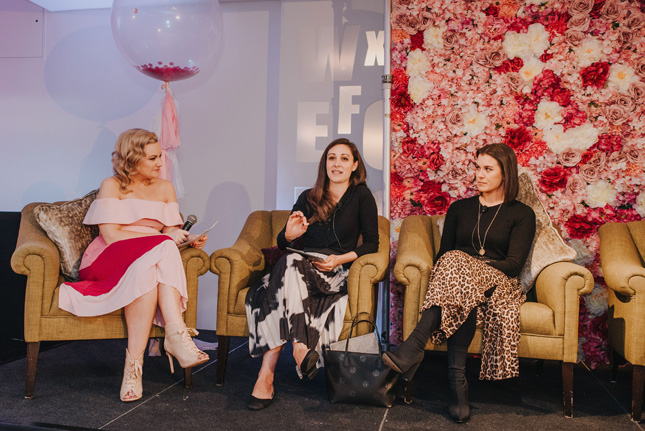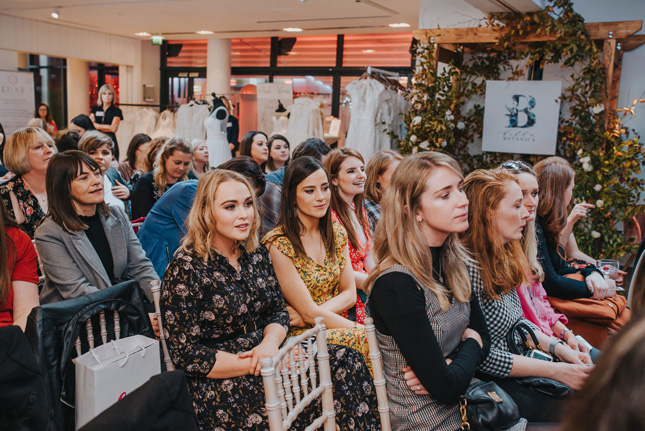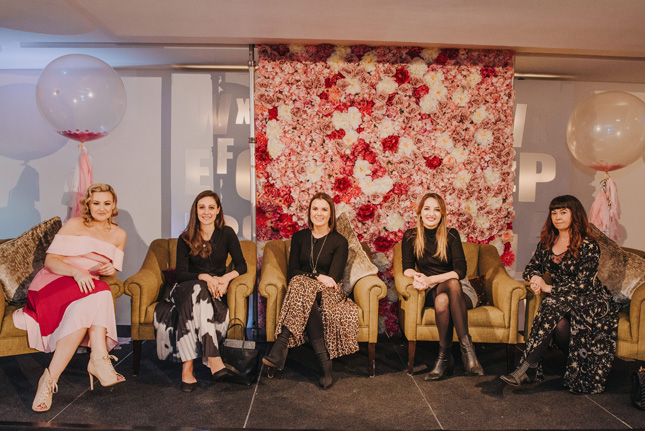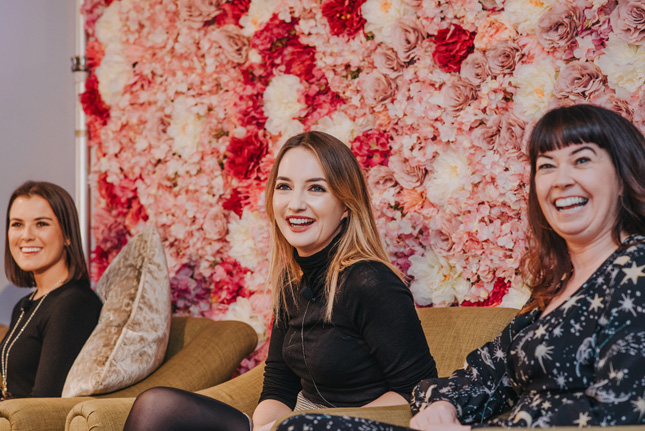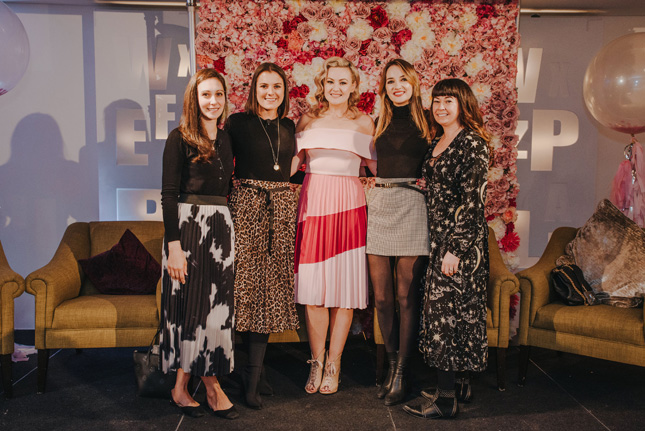 Hair and Beauty with Ali and Nadine
We served major inspo for your bridal beauty looks with Xposé reporter and makeup artist to the stars Nadine Reid and celebrity hairstylist and social media star Ali Dee. The gals talked us through their key pre-wedding prep steps, how to approach your hair and makeup trials, their hero products and top makeup, beauty and hair tips - all while demoing some seriously gorgeous bridal looks. They're also two of the most fun people we know, so this was a real highlight of the day. We didn't stop laughing from start to finish and want Nadine and Ali to be our BFFs. PS: Check out the beautiful robes our models are sporting. They came courtesy of Irish company The Lovely Little Label. They stock gorgeous robes for your whole wedding party, as well as a selection of super cute wedding accessories.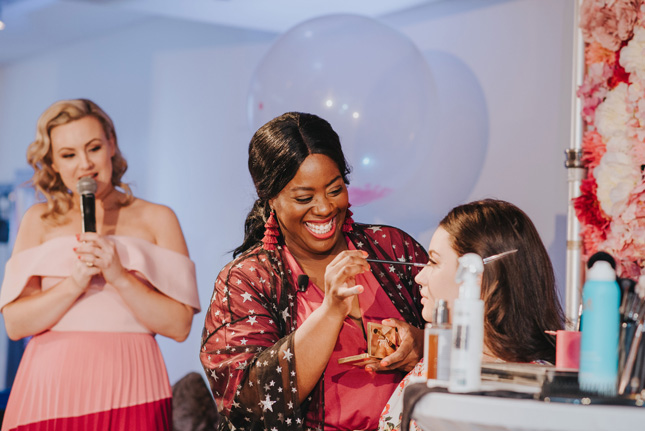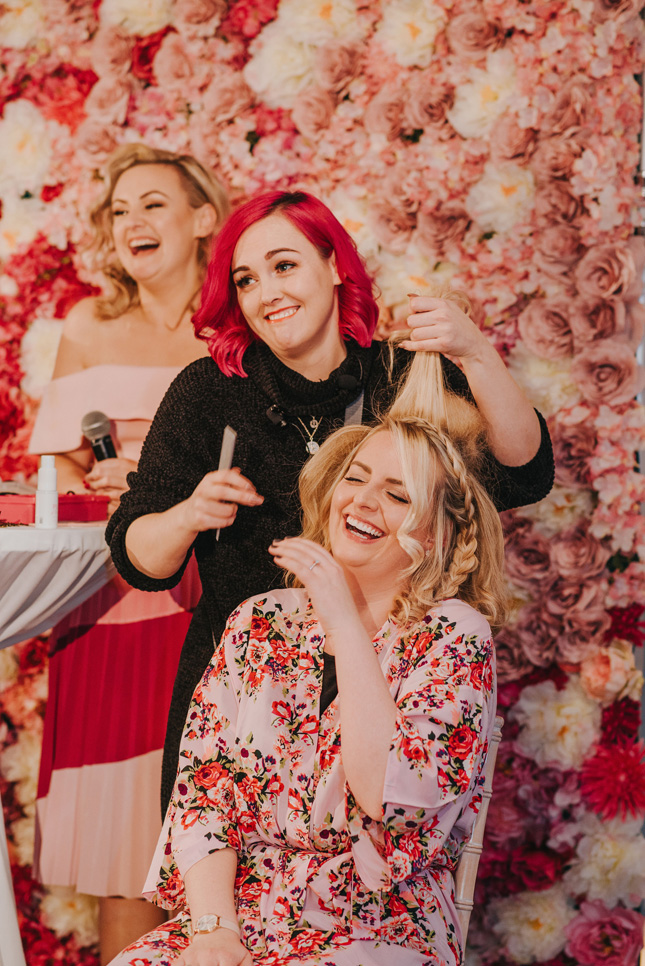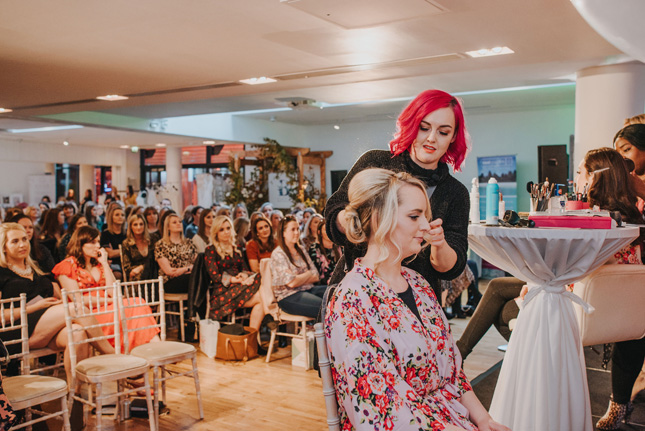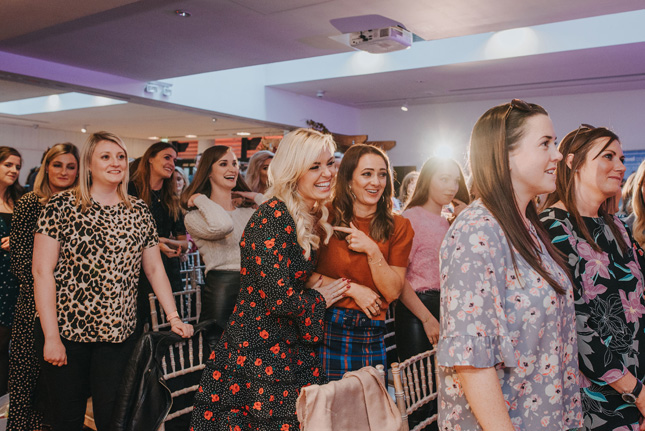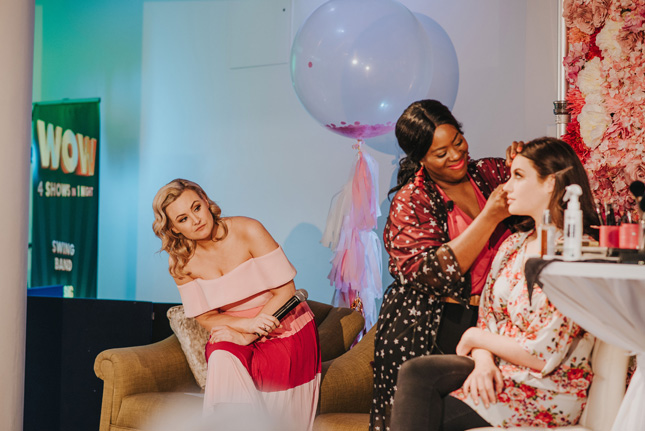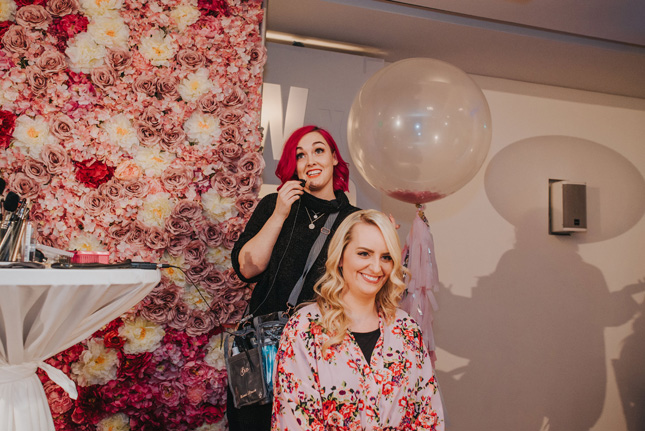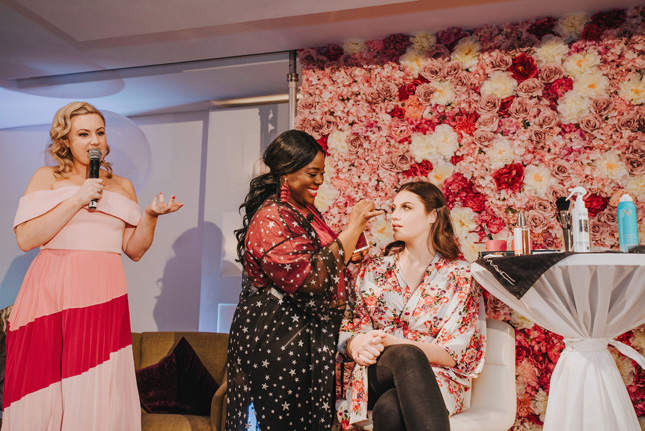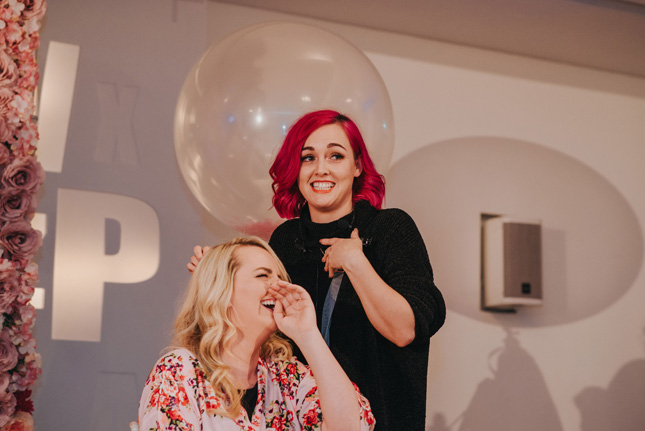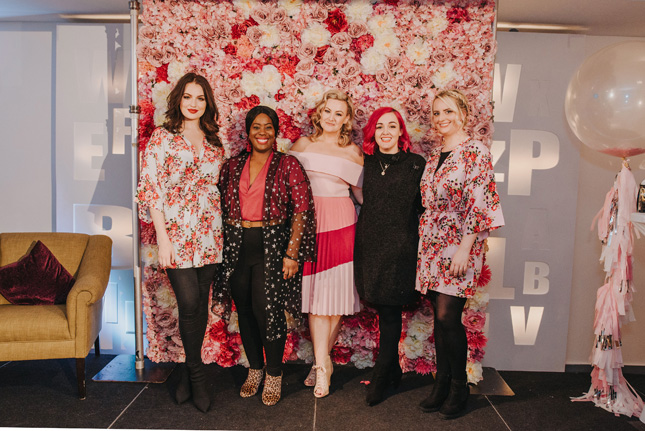 The Skin Nerd Q&A
Everyone's fave skin guru, Jennifer Rock joined Laura on stage to chat all things bridal skin-prep. This interactive Q&A session was a great opportunity for guests to ask those all-important skin care questions. We chatted about break-outs, avoiding wedding day cold sores, supplements and hero products (we've all been on a strict regime of retinol ever since!) The Skin Nerdettes were also there on the day, giving mini skin consultations to guests - we're a lucky bunch.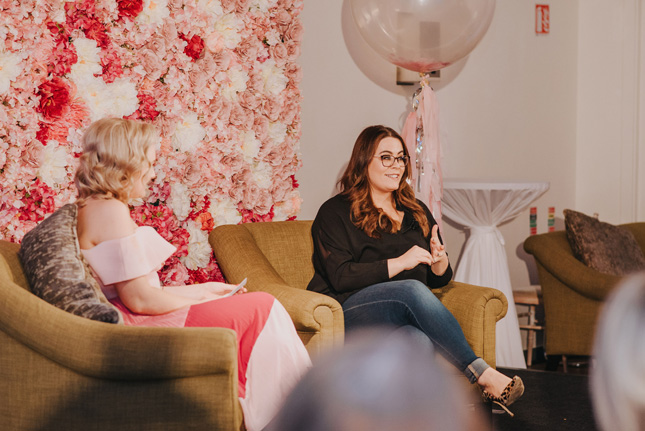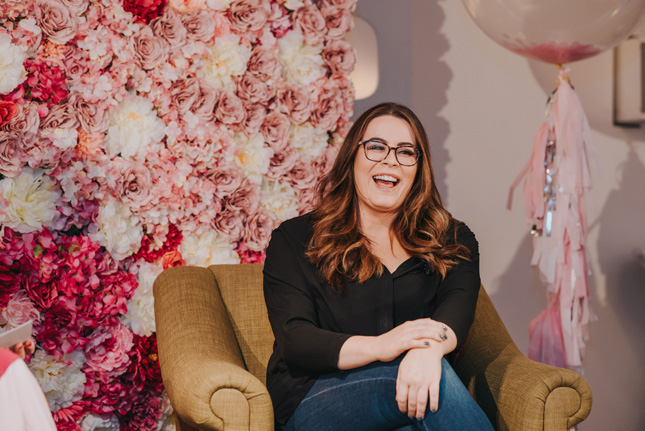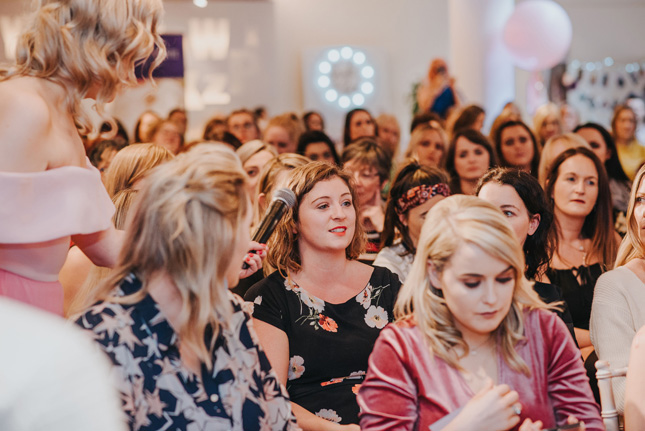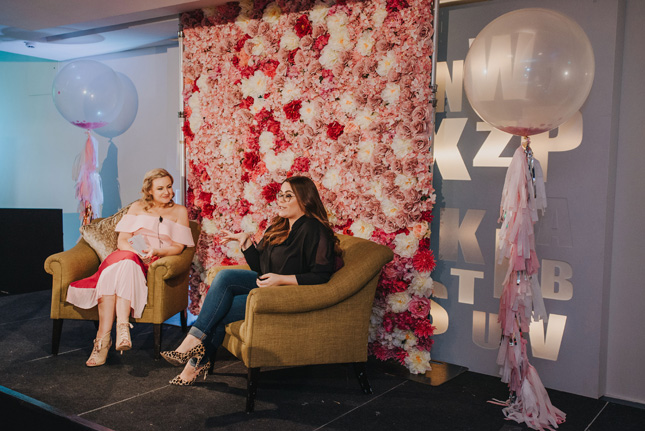 The Been There Bride Panel
A second, interactive panel saw an exciting lineup of well-known recent brides talk through the things they wish they'd known, what they'd do differently, what they'd spend more on or ditch altogether and their best advice for future brides. The panel included one of Ireland's most sought-after stylists and destination weddings experts, Lesiele Juliet; freelance journalist, editor and beauty guru, Aisling Keenan, creator of the internationally acclaimed brand Waxperts and social media superstar Ellen Kavanagh and celebrity makeup artist and creator of Irish makeup brush brand Nima Brush, Niamh Martin. This live version of an ever-popular feature in Confetti magazine provided invaluable insights, lots of laughs and even a few tears... We're looking at you, Aisling Keenan.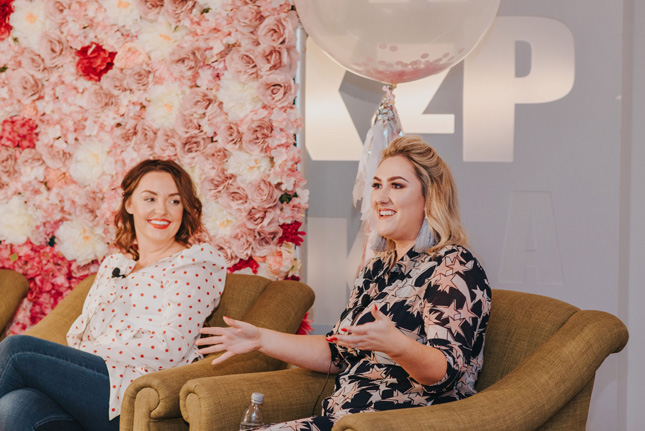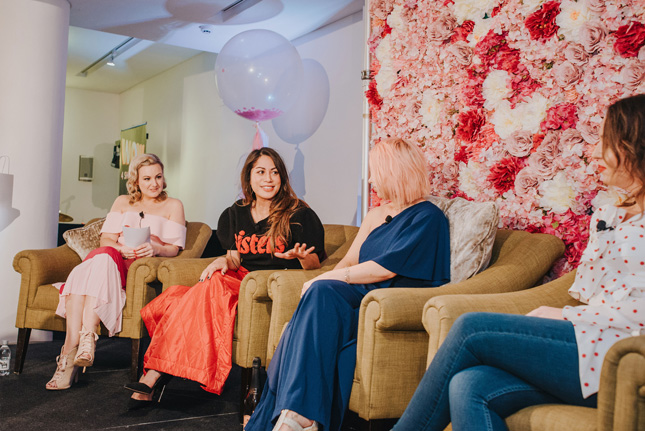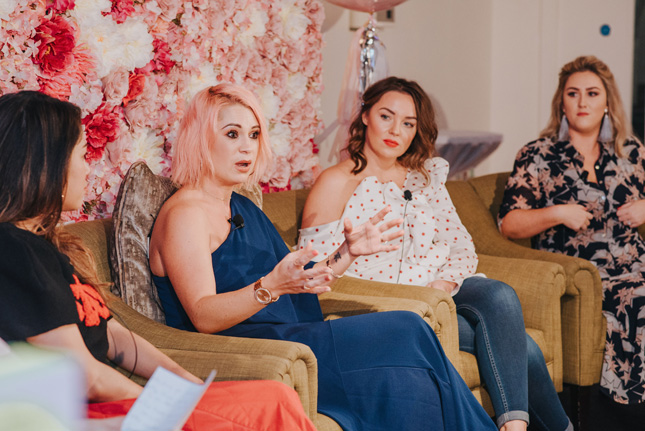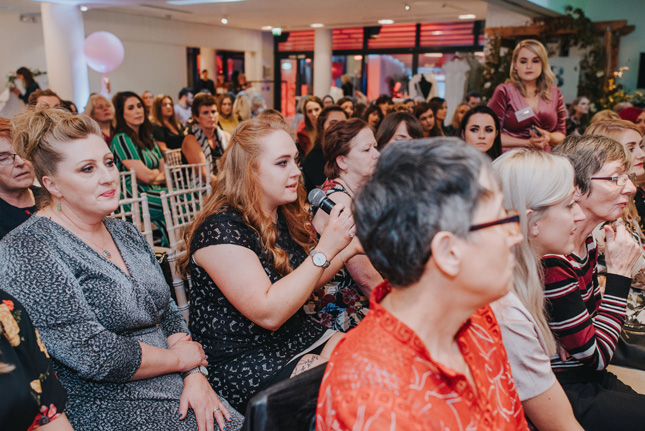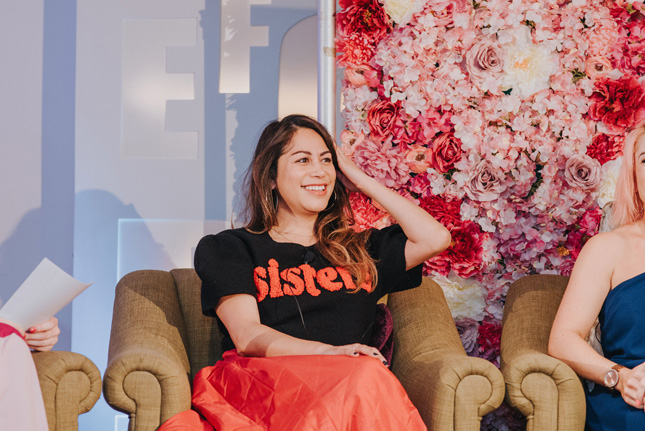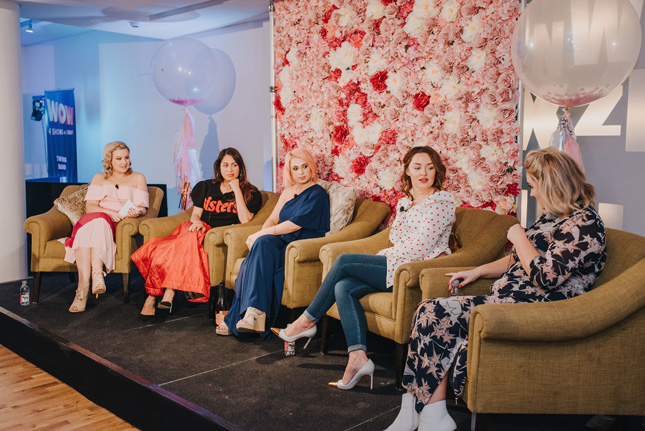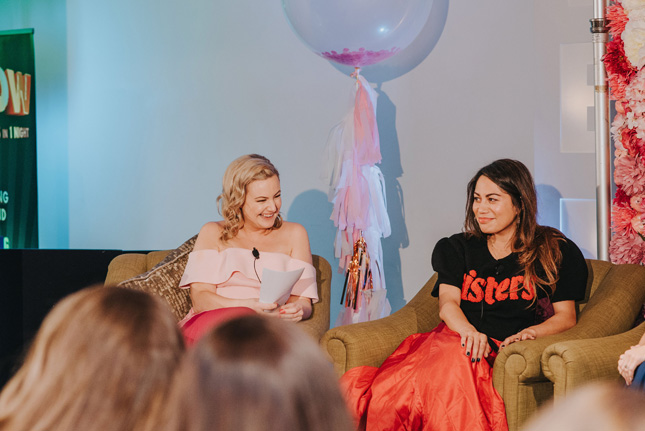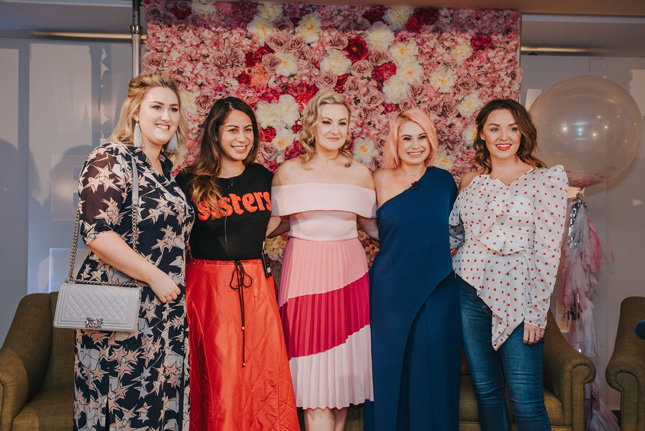 The Music
Of course, it wouldn't be a Confetti event without some deadly music! Nope, pretty vanilla bridal events just aren't our vibe. Instead, guests were entertained by our amazingly talented pals The Apple Blossoms while they dined on a tasty brunch provided by The Morrison and some bubbles. Diet Coke (#BecauseICan) were on hand too, for refreshment breaks. And the incredible wedding band, Wow rocked out throughout the day with their 'four shows in one night' act and multiple costume changes.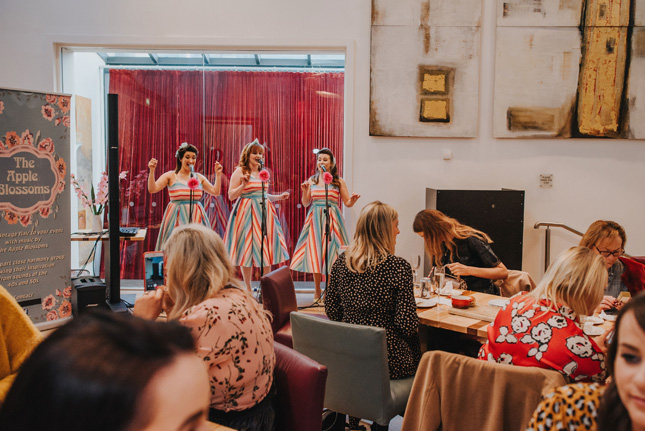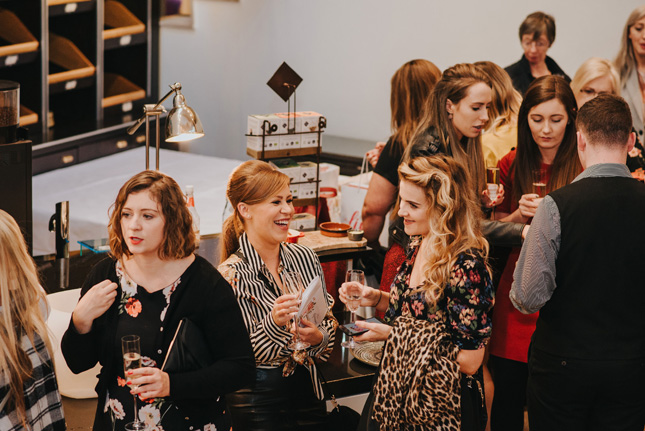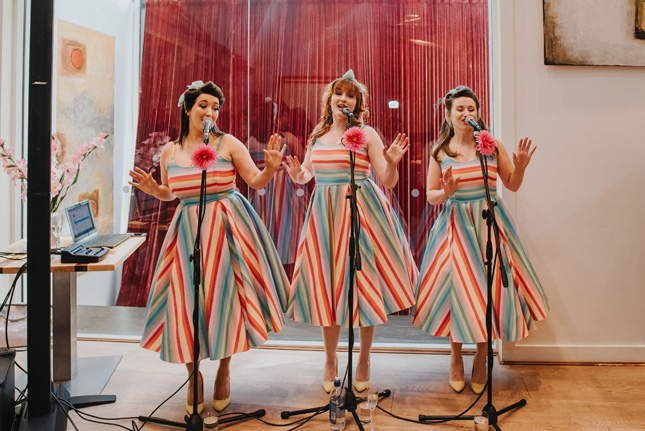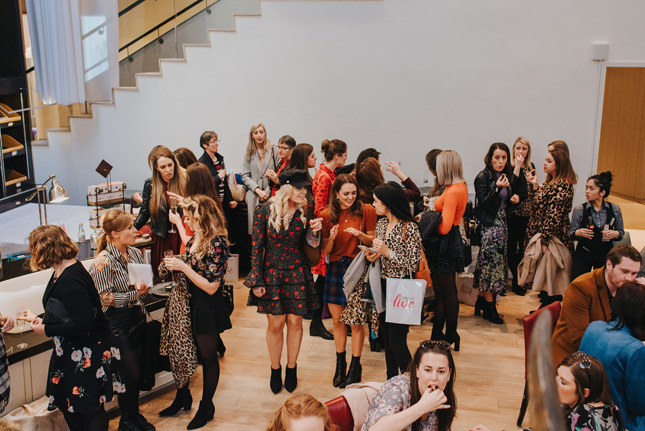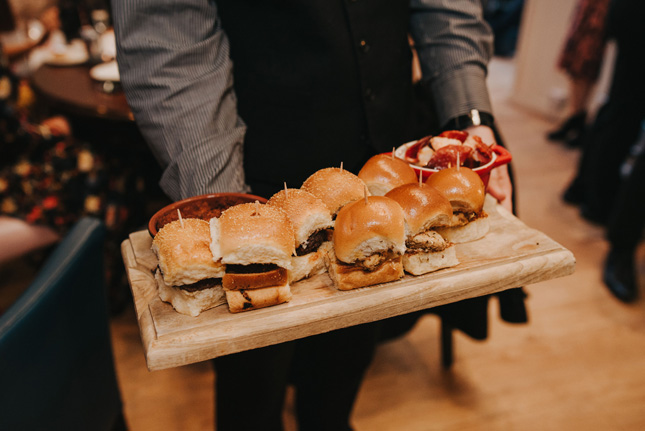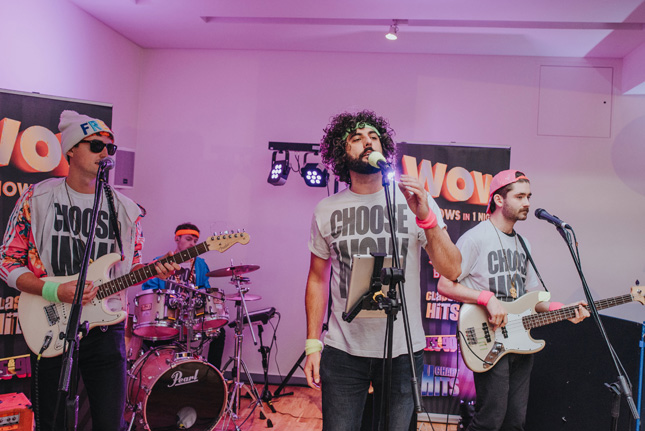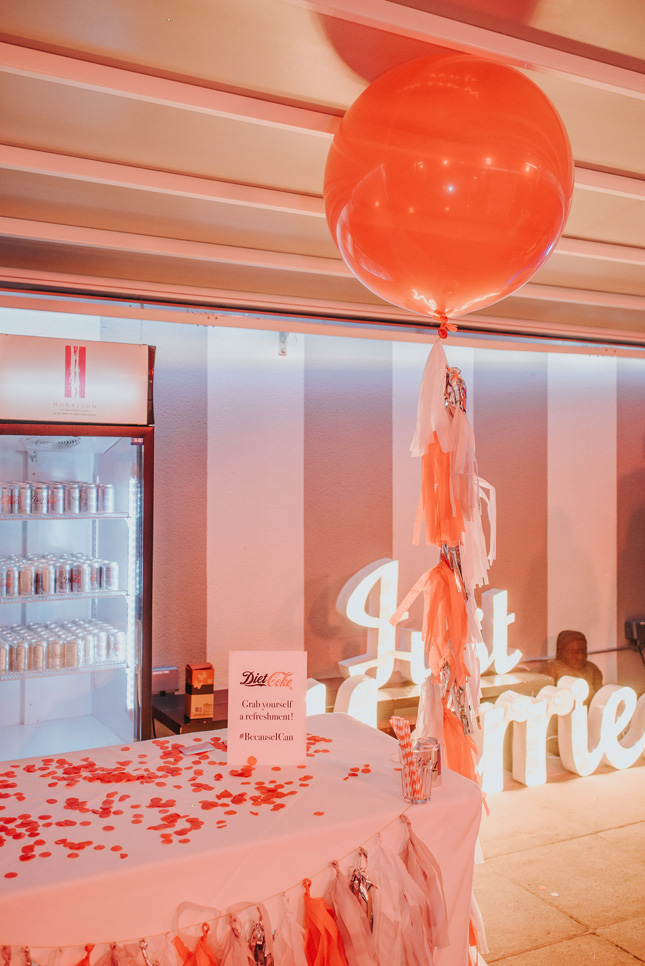 The Décor
Miss Daisy Florist's famous flower walls are a stalwart of Confetti events at this stage and they once again provided the stunning backdrop to the stage. Is it even a wedding without a flower wall, these days? Hippenings was also on hand to add balloons and sparkle as far as the eye could see.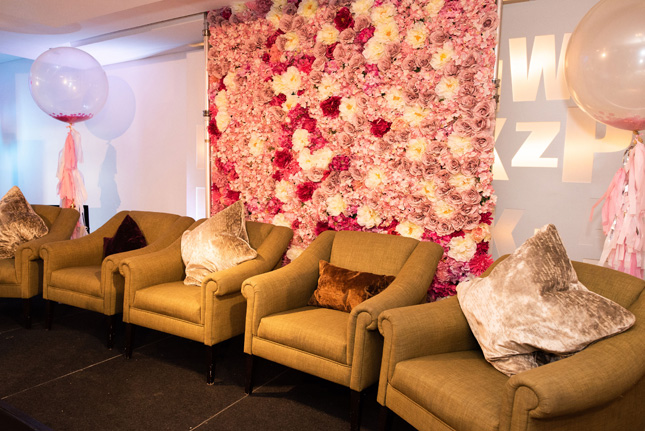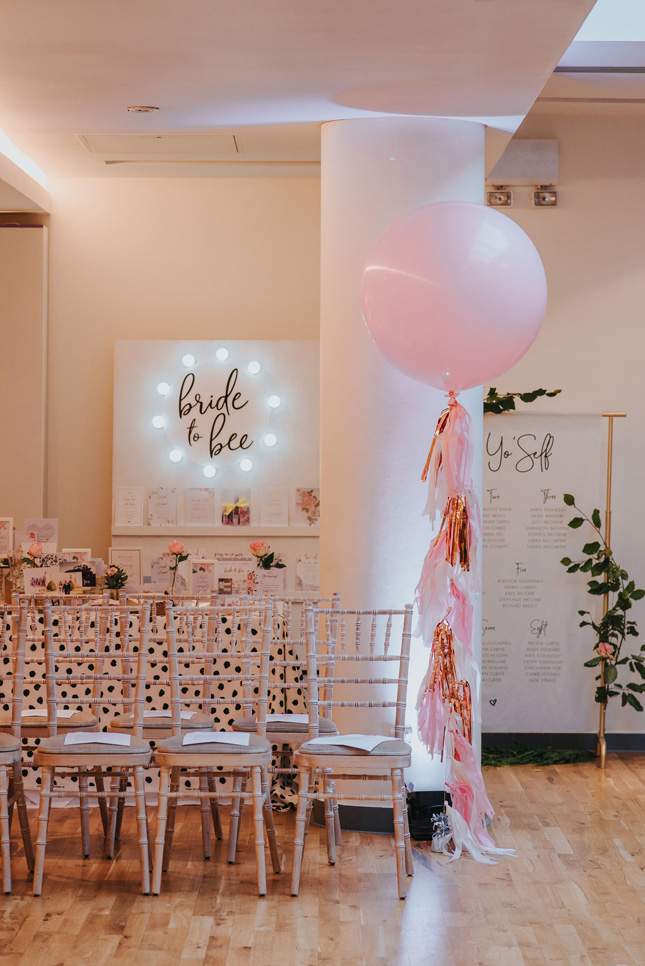 The Wedding Village
Dotted throughout the Morrison were some truly unique and talented wedding vendors, ready to show their wares and chat to our lovely guests. This really was part wedding fair, part live show, part big old party. Vendors included Bride to Bee, Bella Botanica, Nima Brush, Gem Events, Fab Functions, ByKarenForde, Cabochon & Co. Diamonds, Mandy Walsh Travel Counsellor, Cathy White Vintage Bags, Hair by Joanne, Siobhan Brady of Luxe Nenagh, Wedding Art Paintings and The Skin Nerdettes.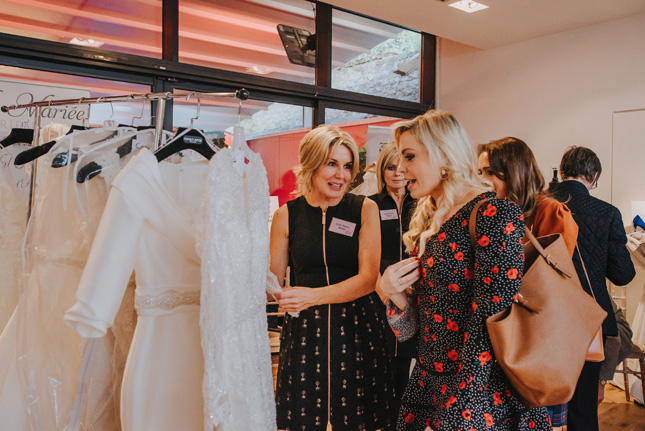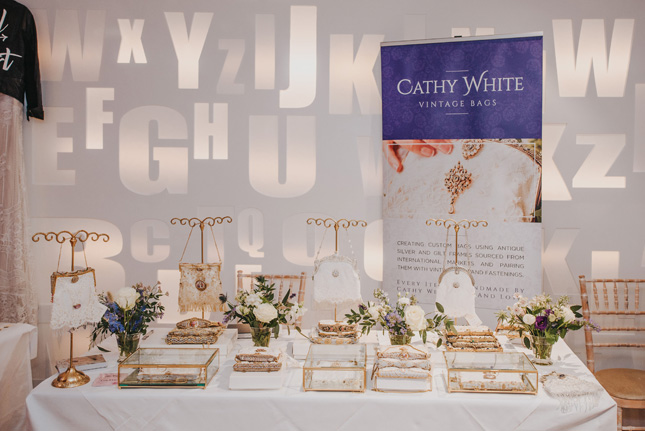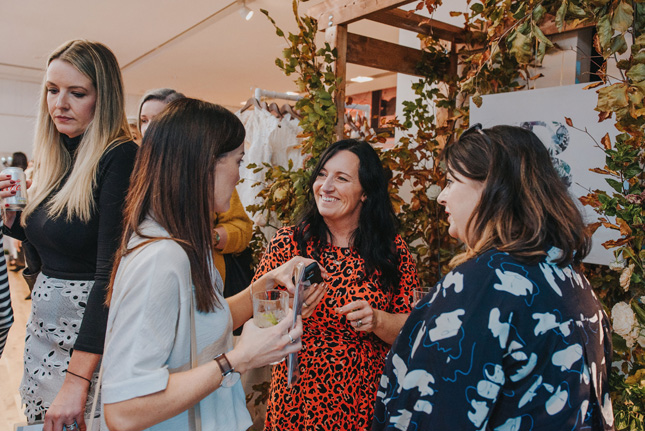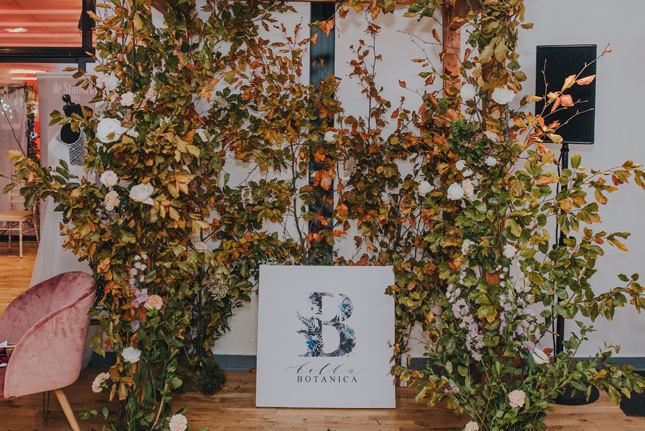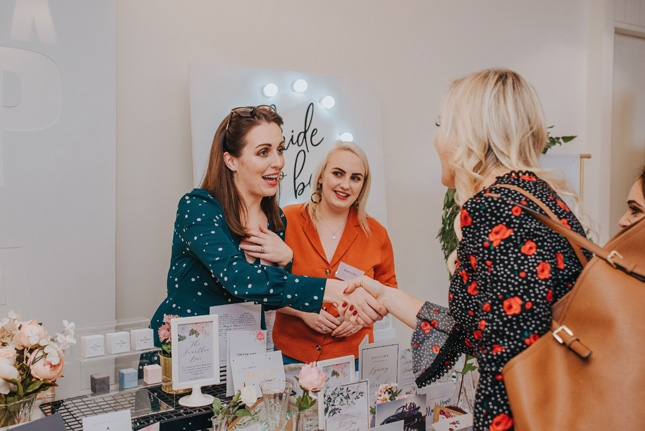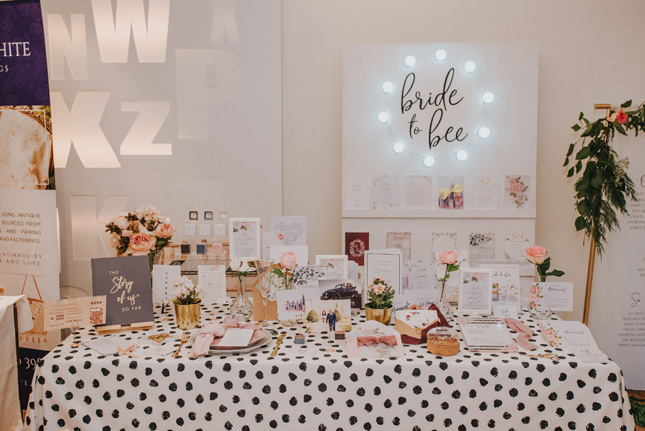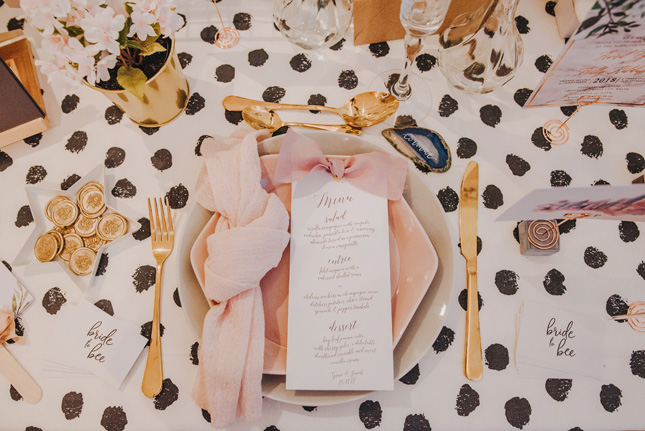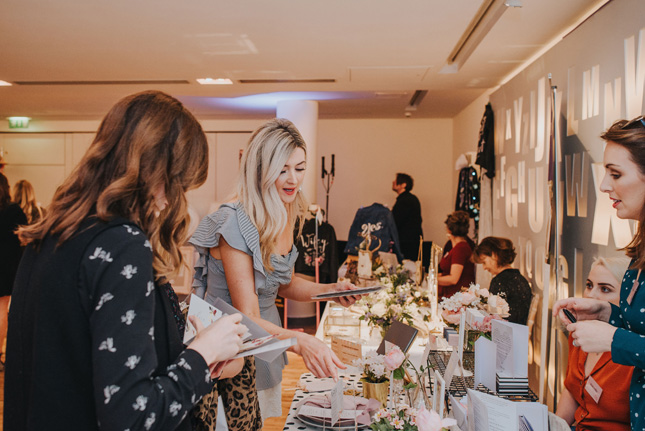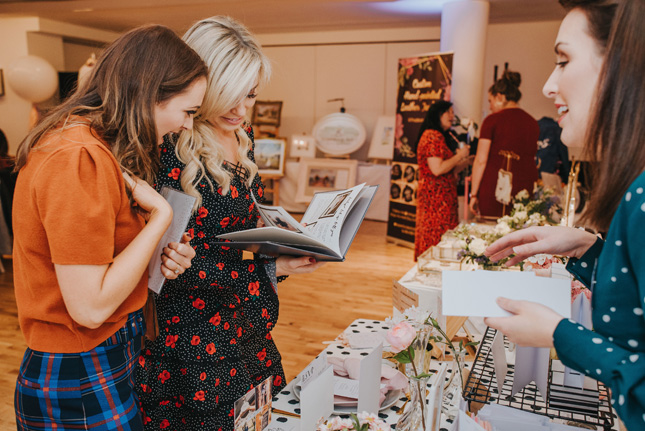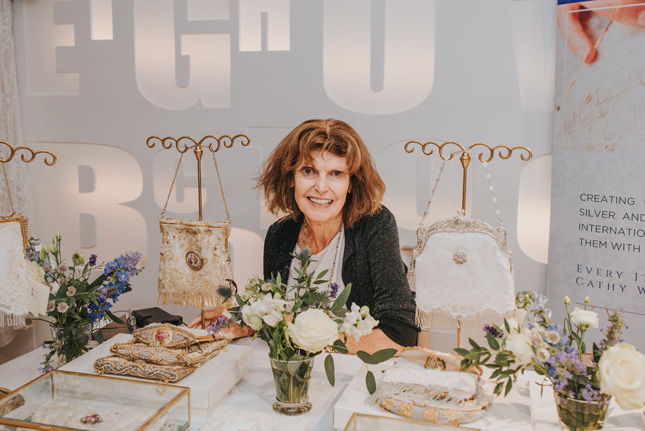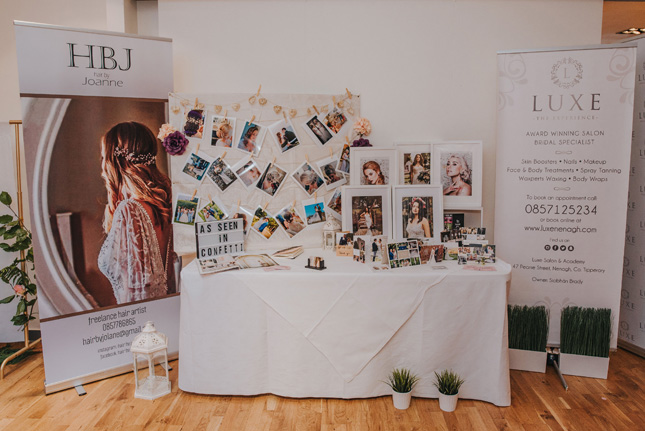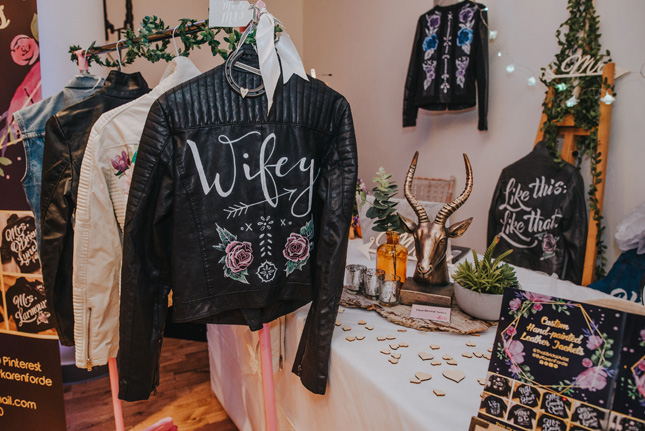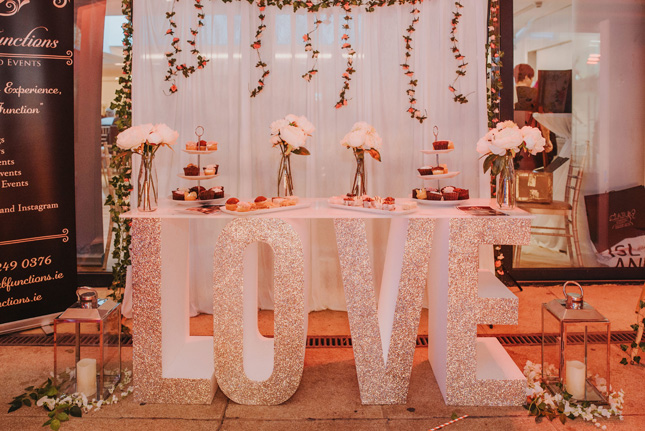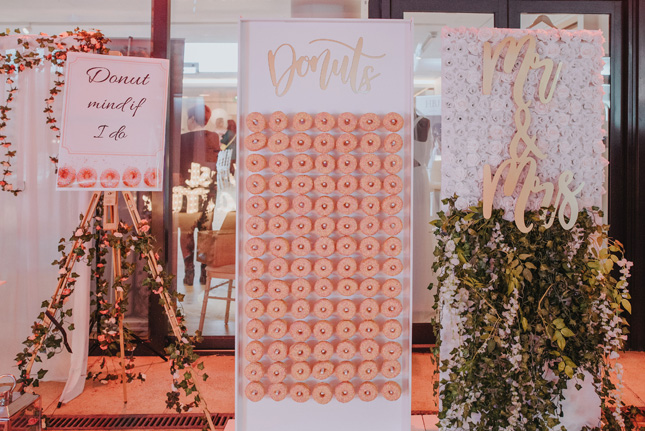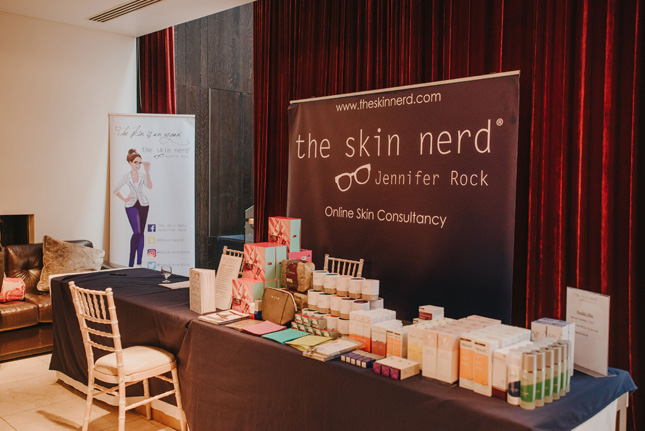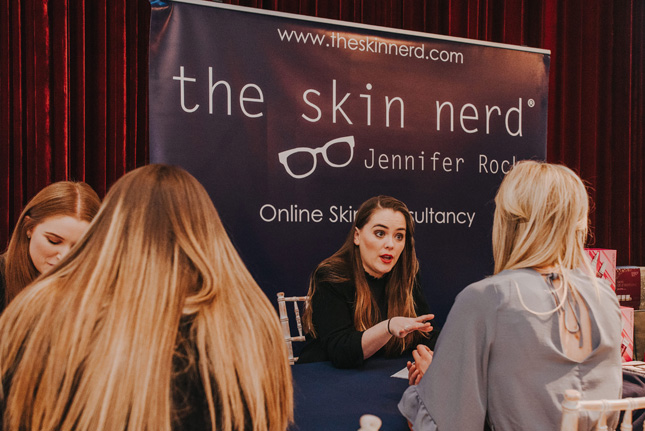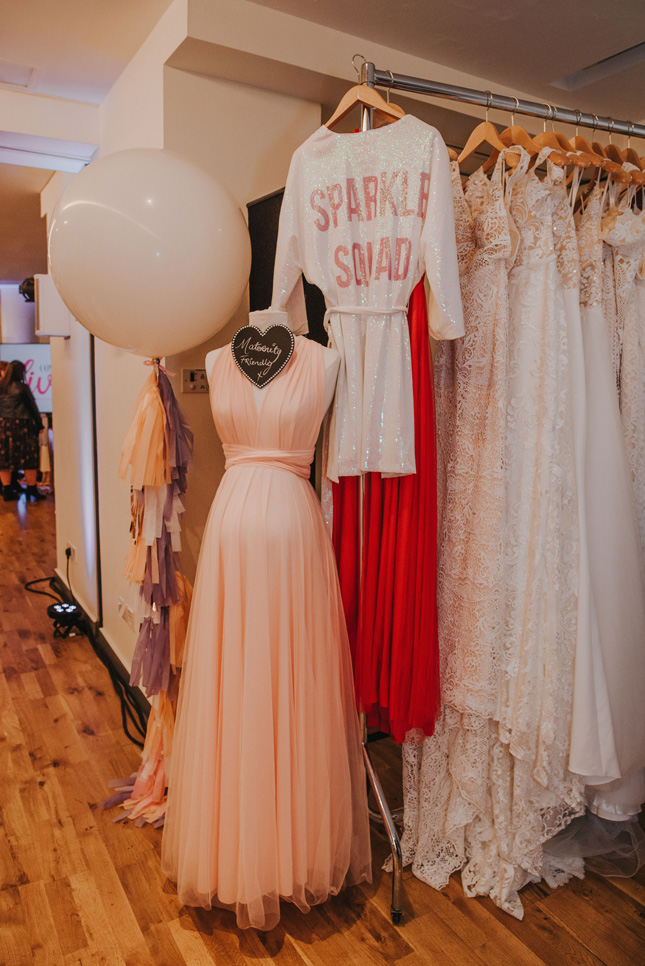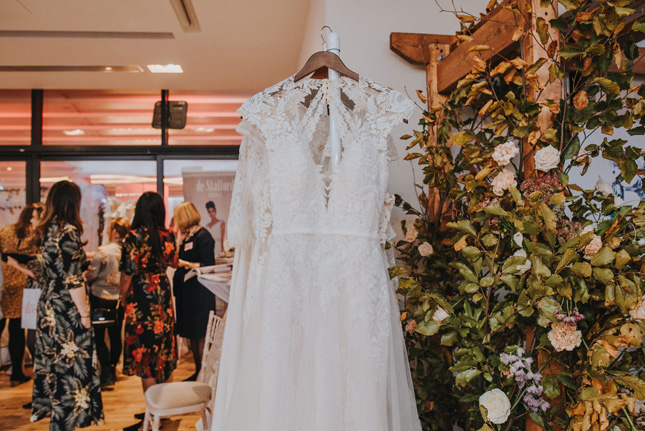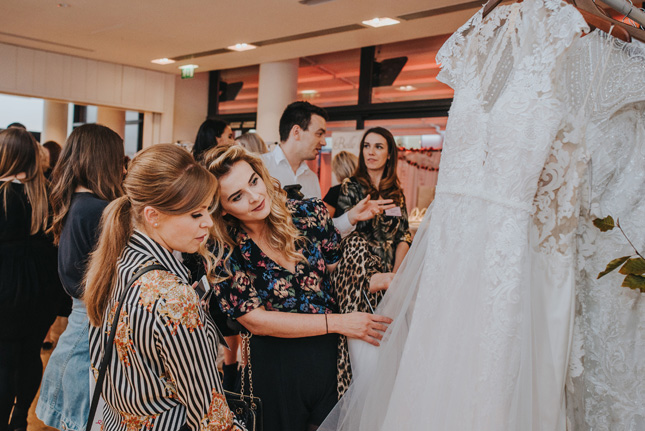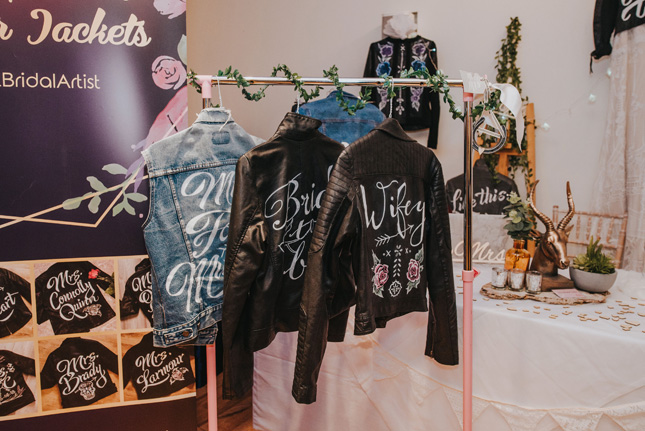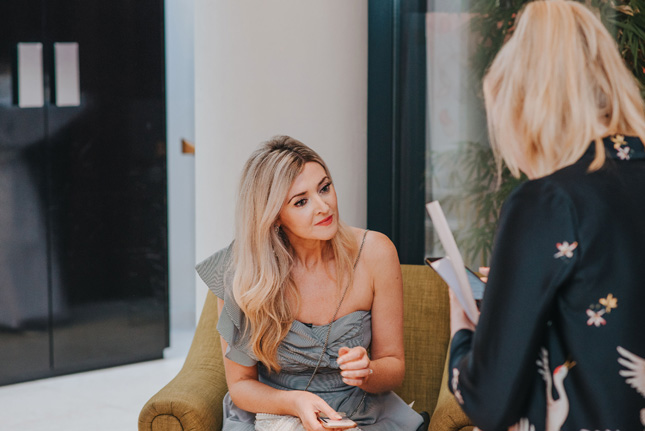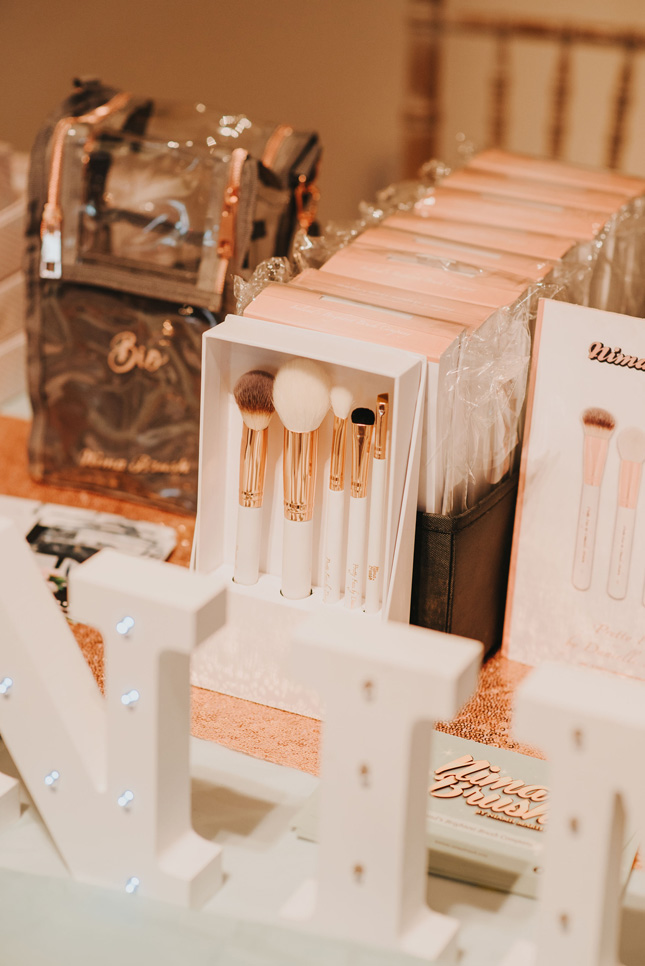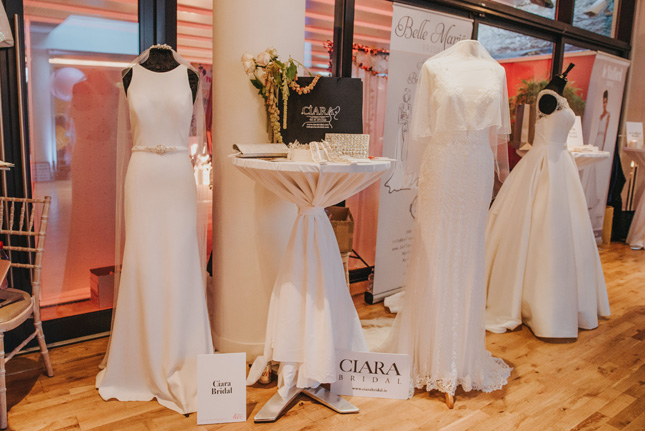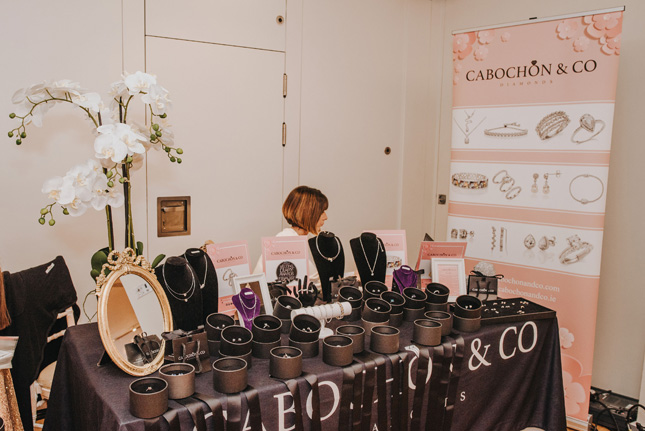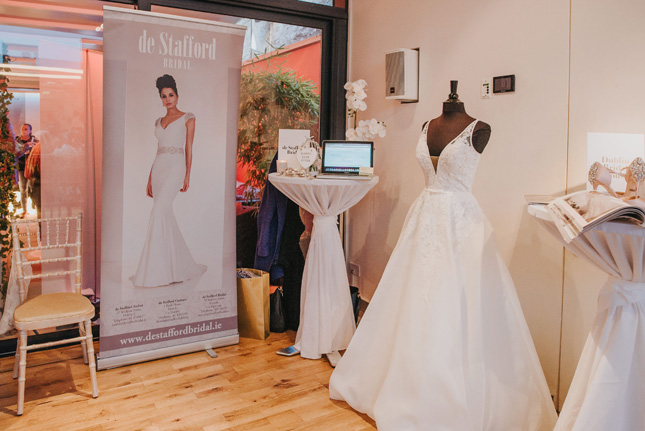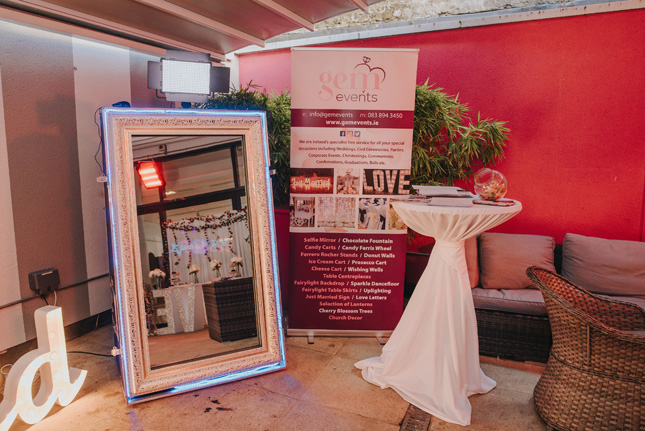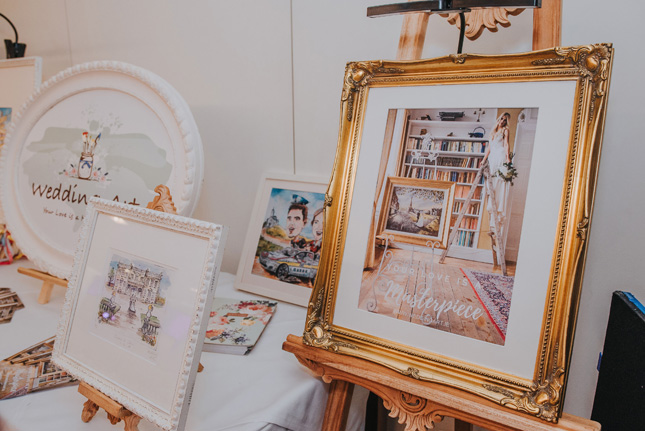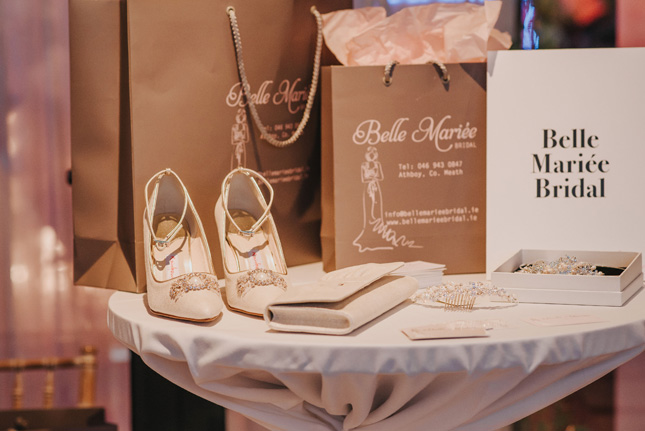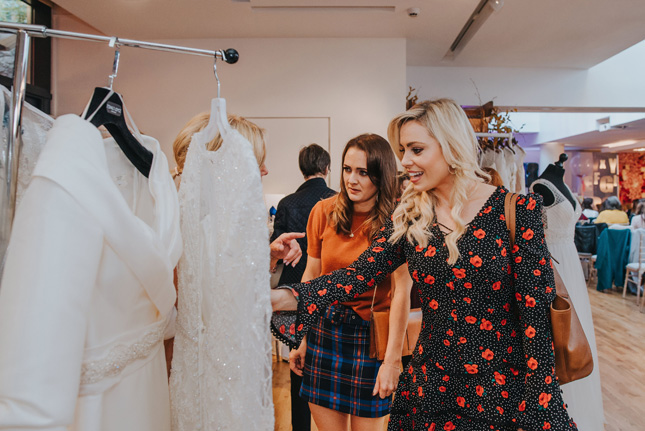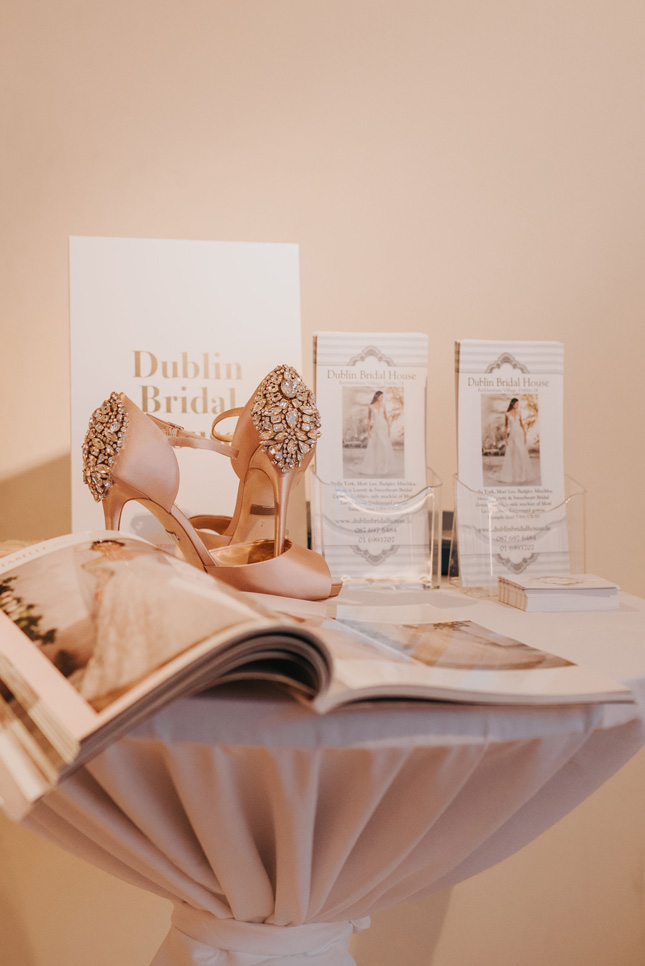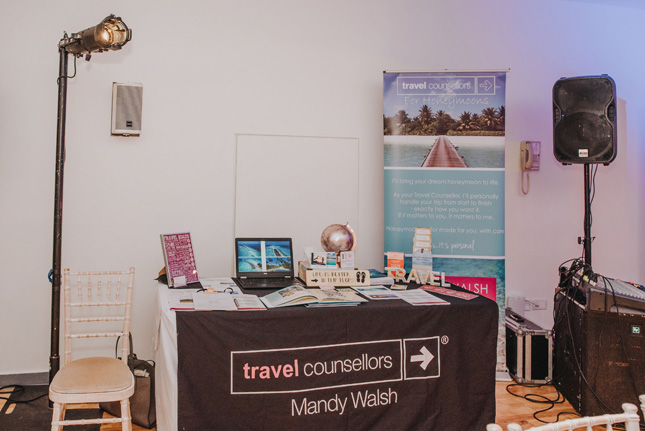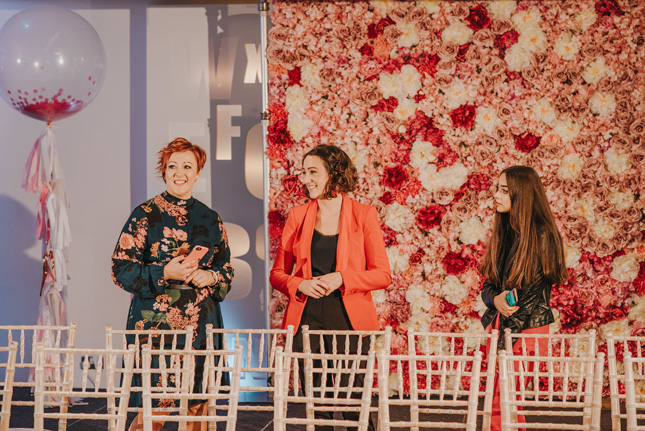 The Illustrator
Our pal (we have some very talented friends) Linda Byrne was on hand to illustrate guests and it went down an absolute treat. Her drawings are the cutest and made the sweetest keepsakes of the day. And yes, she does weddings.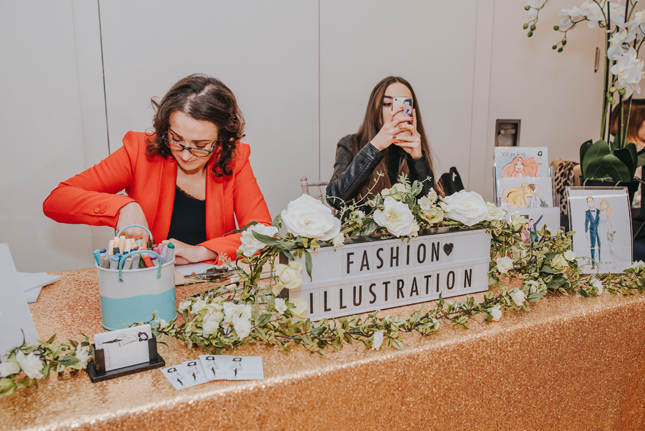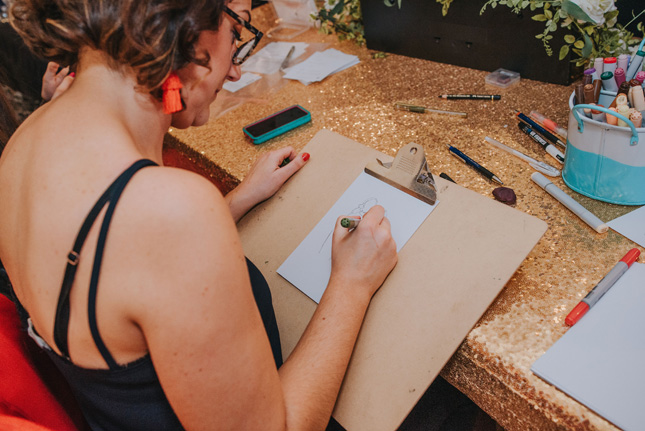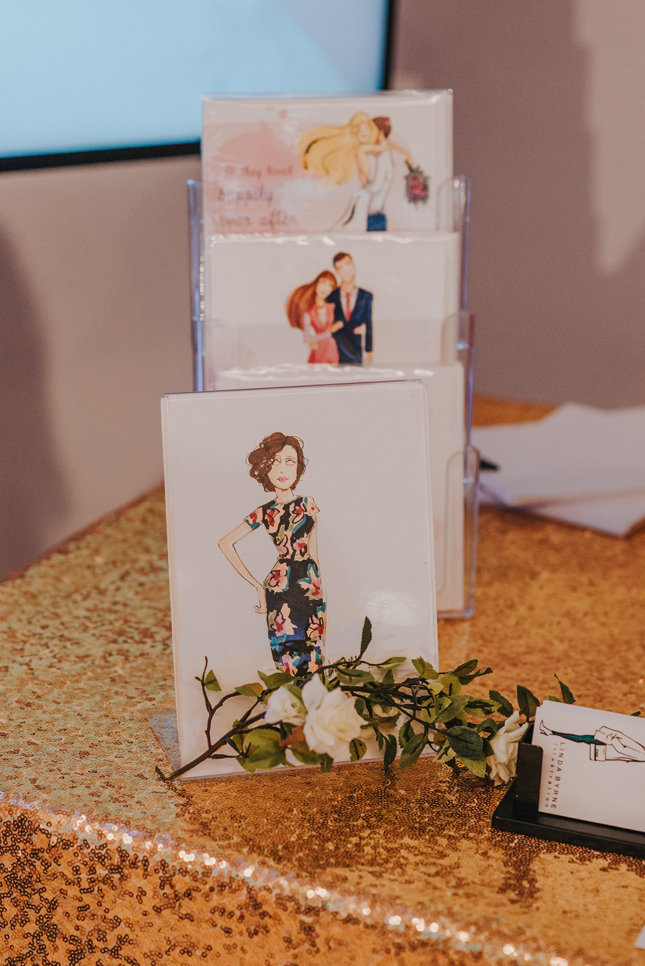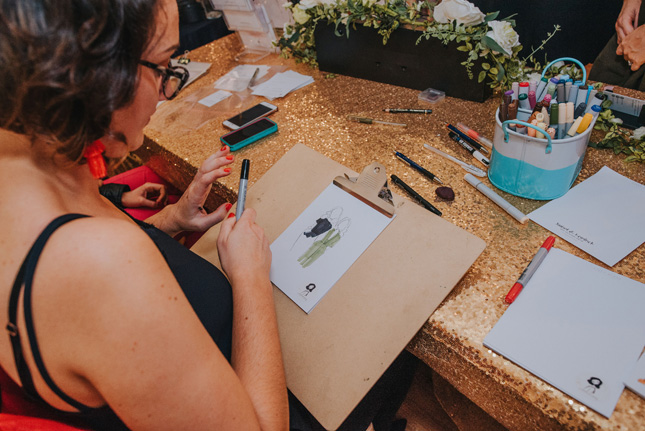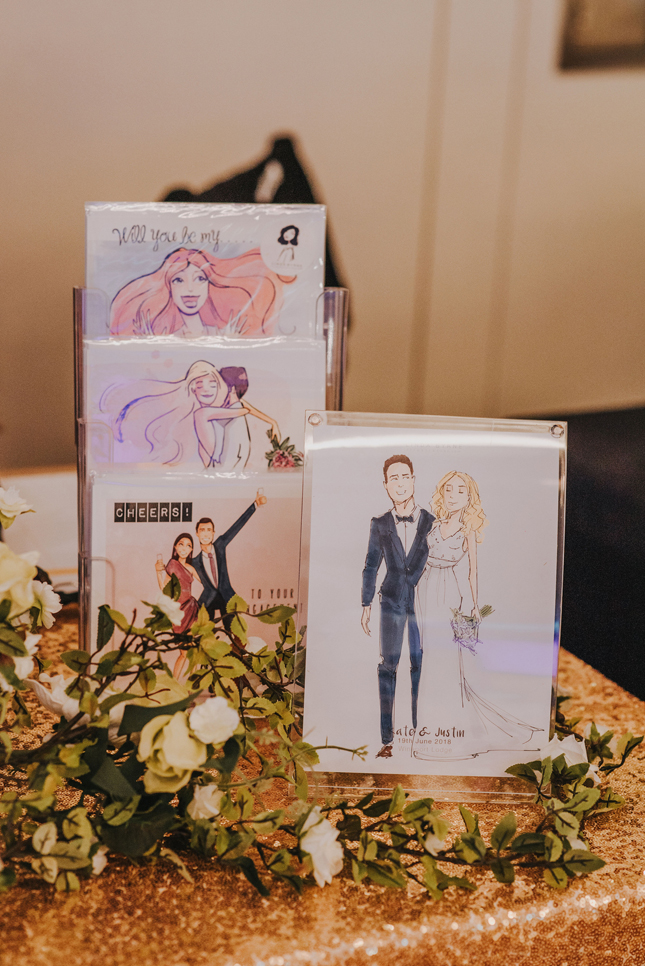 The Goodie Bag
Guests were treated to an amazing goodie bag worth over €150. It contained a copy of our best selling book The Wedding Planner, a copy of Confetti and 25 Irish Weddings, a Waxperts voucher worth €30, a YourGoodSkin moisturiser, a gorgeous Benefit lippy, a bottle of Catwalk HQ tan, a Penneys PS…facemask, Perspirex super powerful antiperspirant (you NEED it for your wedding), Ballygowan's new Sparklingly Fruity drink, a yummy Fulfil protein bar, an Imedeen glass nail file, a Catrice nail polish, some Spotlight Whitening strips, a BPerfect tan voucher, sweeties from The Treat Boutique and a tasty Galaxy bar. Phew!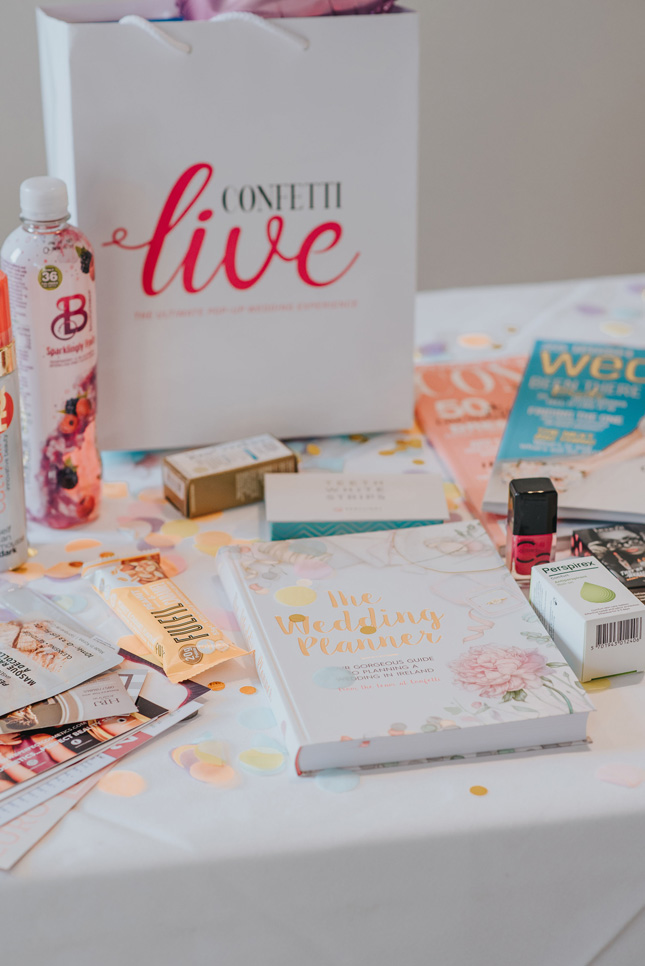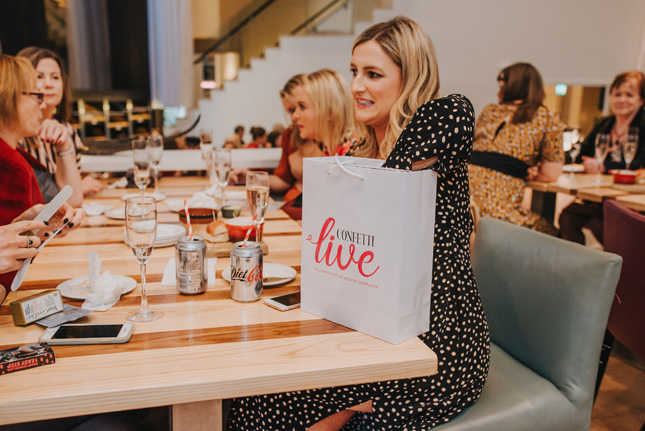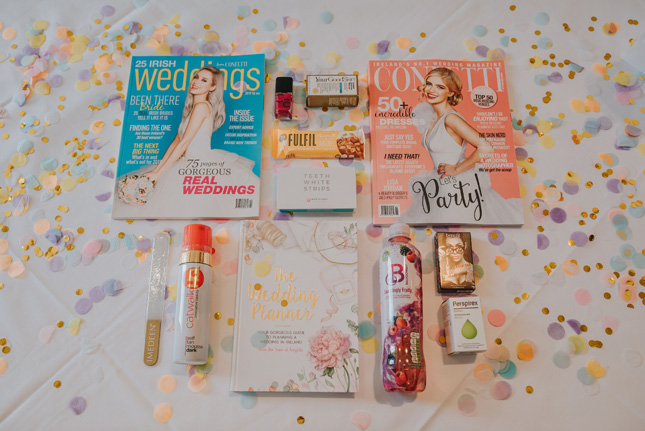 The Prizes
There were prizes galore throughout the day for best dressed, best Instagram post, best questions during our Q&A sessions and some spot prizes, just for fun. We even gave one prize away after a game of pass the giant balloon ...You had to be there!
One very lucky bride went home with a custom, painted leather byKarenForde jacket... we may have been the tiniest bit jealous!
Another top prize was a voucher for Renew Skin Clinic. With clinics in Dublin, Naas and Drogheda, they're amongst the best in the business for skin treatments and procedures and increasingly popular with brides to be (and our Ed, Laura!) for a little smoothing out.
The gorgeous Niamh from Wedding Art gave one lucky guest a voucher to have an heirloom original artwork from the wedding expertly painted - what a prize!
We also treated a couple of brides to great makeup brush sets from Irish brand and Confetti fave Nima Brush.
And last but certainly not least, Penneys gave us a voucher for the best-dressed bridie - congrats, Kelly!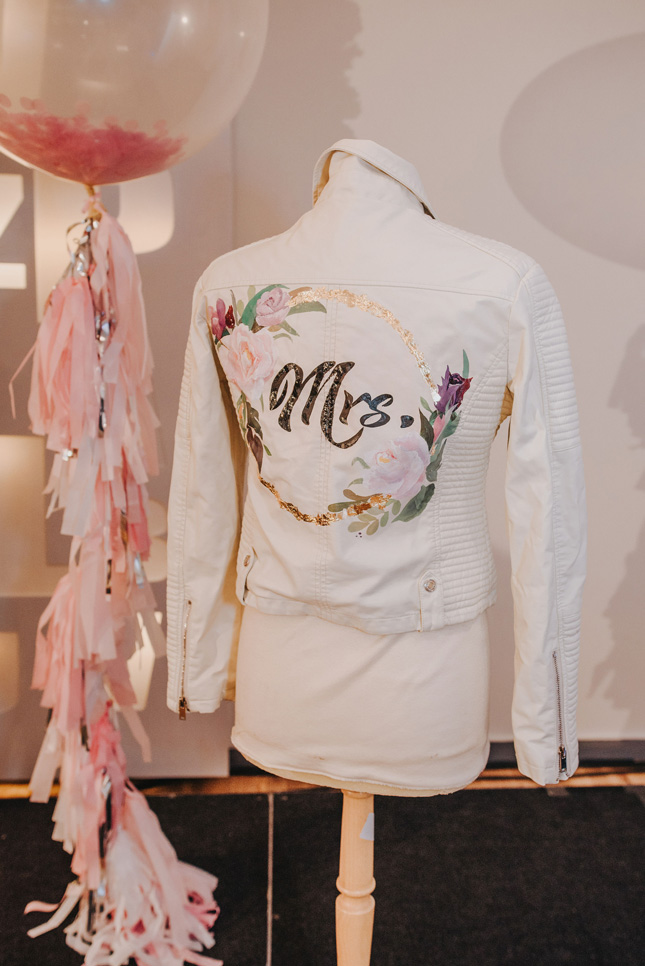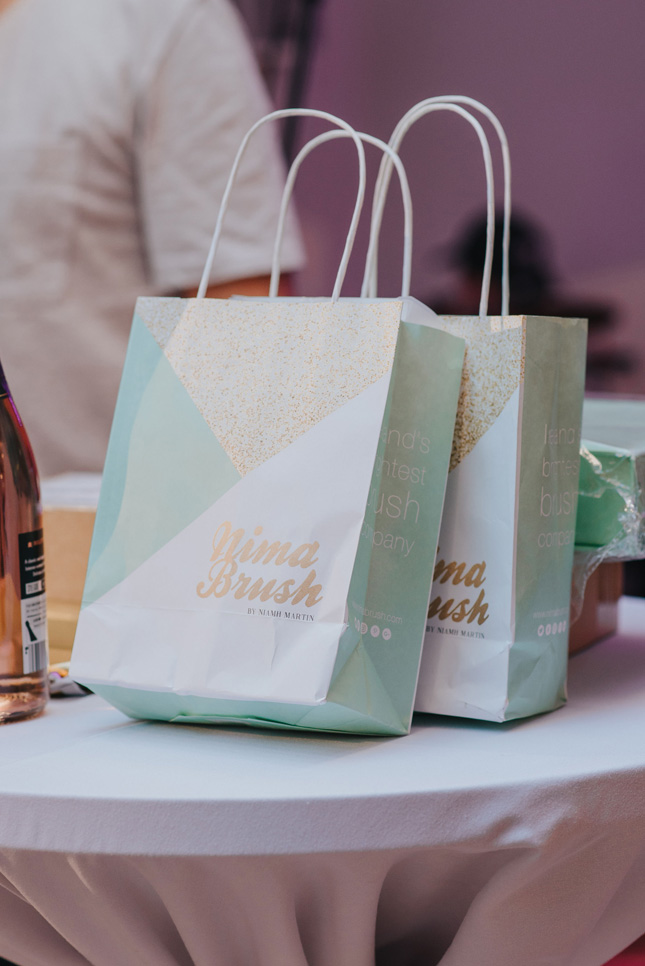 Beautiful surroundings, gorge food, live music, deadly décor and tonnes of bridal fashion inspiration... it was a day that really had it all. Throw in great prizes, fun entertaining extras, a chance to meet the best in the business and hang out with some of your fave online faces and you've got an idea of just how awesome it was.
But anybody who was there will tell you that the real Confetti Live magic was unplanned – it was in the atmosphere, the tears (so many tears), the laughs and bear hugs. Something really special went down in that room and we can't wait to do it all again, very soon.
Stay tuned to Confetti.ie, Facebook and Instagram for news of Confetti Live's return in 2019 ...We're already giddy with excitement!