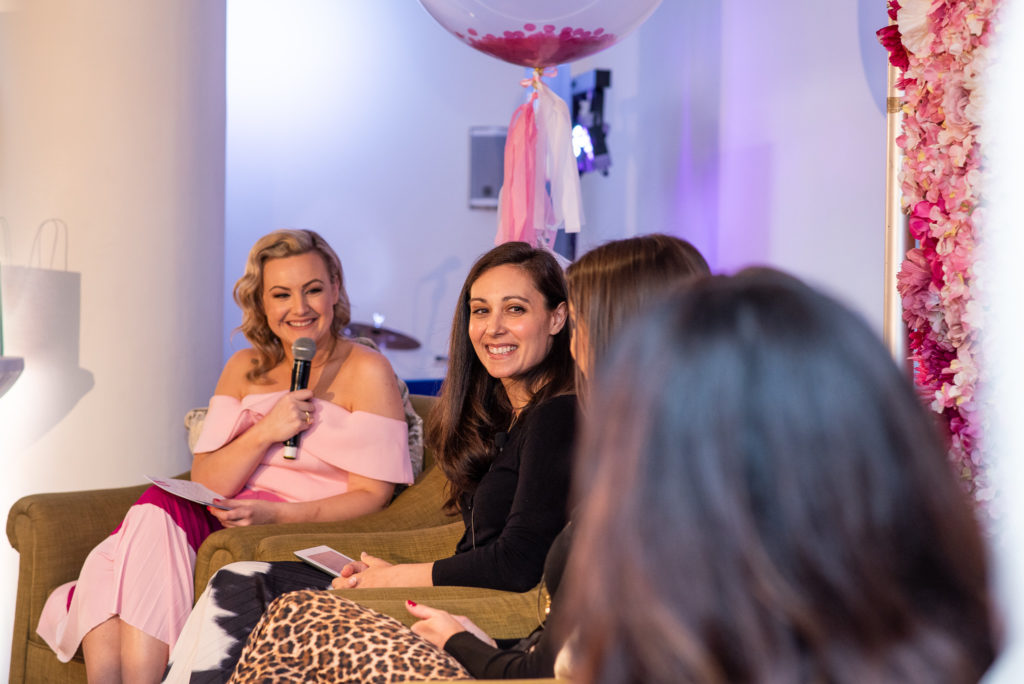 You guys, we are never going to be over our first ever Confetti Live! It was everything we dreamed of and hoped for ...and then some! Something special happened with the incredible bunch of you who showed up, and it was just magic. But, we could only fit so many of you into the gorgeous Morrison Hotel, and with that in mind, we thought we'd round up 13 top wedding planning tips we took away from our expert panels on the day.
Never show up with wet hair
You might think you're doing your hairstylist a favour by having your hair wet when they arrive, but check first! Celebrity hairstylist and social media star Ali Dee pointed out that if your timeline allows a couple of hours for you and your 'maids to get done up, but your hairstylist hasn't factored in blow-drying four or five people's hair on top of styling, you could be behind before you've even started. Even better, she says, is to ask if they would prefer you wash your hair a day or two before - for a lot of styles, the extra grit a day or two's oils gives your hair actually makes your style hold far better and far longer. The more you know...
Take your time picking your dress
Our Been There Bride panel provided tonnes of laughs, tears and all important insight, and one thing that cropped up for two of our bridies was rushing into 'the dress'. Creator of Waxperts and social media superstar Ellen Kavanagh and celebrity makeup artist and creator of Irish makeup brush brand Nima Brush, Niamh Martin both ended up buying two wedding dresses. Ellen was planning her wedding on a short timeline and bought her first dress in a rush, and later bought a second, but went for the original dress when the big day came, but she ended up regretting it. Niamh picked what she thought was her dream dress, paid a deposit and when she got home realised it wasn't the fabled 'one'. She didn't pick up a replacement until two weeks before the wedding, but she was delighted she did - she adored her second dress on the day! Say Yes To The Dress might have you geared up for your big 'YES' moment but there's no harm in taking your time and taking the decision home with you before you pay that all important deposit!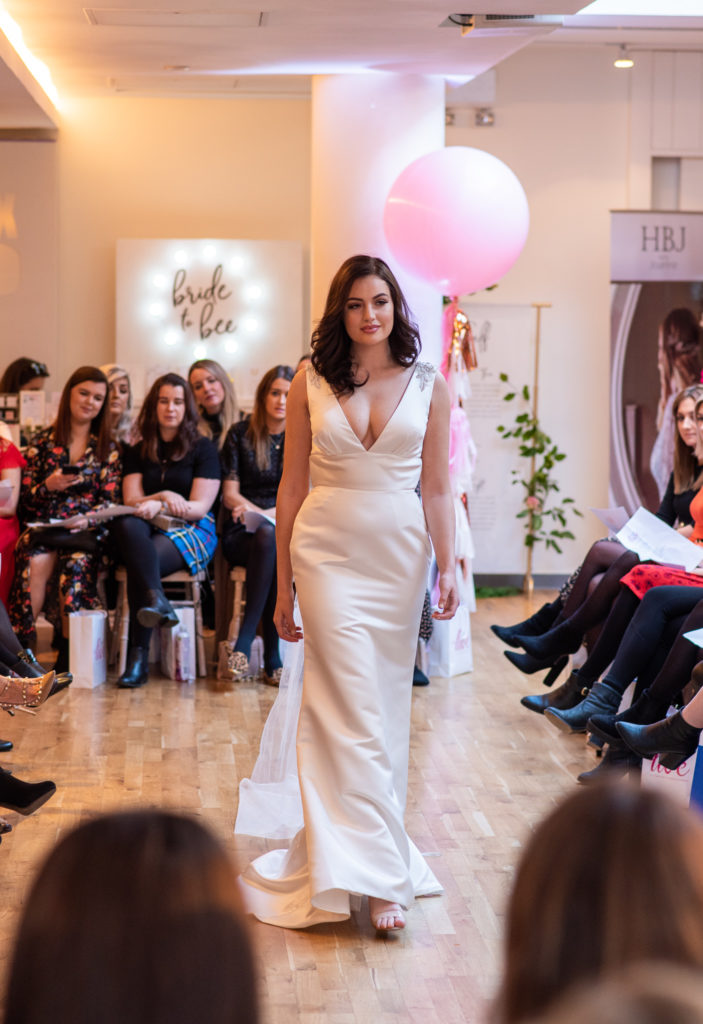 Have your speeches after dinner
Aoife from The Morrison Hotel, our gorgeous venue for the day, has seen her fair share of weddings and advised if you're having a toss up over whether to have your speeches before or after dinner, you might be best opting for the latter. We don't think about it, but you better believe your venue's kitchen has a strict schedule to stick to in order to be able to feed all your guests, and at the same time to boot. Plonking your speeches in between courses throws a spanner in your kitchen's well-oiled machine, so if amazing food is one of your big priorities for the day, you might be better sticking to tradition with speeches after dinner, or else having them during your drinks reception, so your meal flows perfectly.
Retinol is bae
Jennifer Rock, aka The Skin Nerd, had a zillion tips to get your skin in tip top shape before your wedding day, but if we could only take away one thing, it's that you need to make Retinol/Vitamin A your new BFF. Retinol is a proven skin saviour, with an unmatched ability to exfoliate the skin, diminish acne and dark spots, and soften fine lines. You know what that means in real terms? Smooth, camera-ready skin. Get on it!
Spend your money where it matters
We always say before you sit down to plan your budget, you should pick your big priority items; the ones you're happy to spend a little more on at the expense of something else, and that was something our Been There Brides echoed with gusto. Freelance journalist, editor and beauty guru, Aisling Keenan had an excellent example where she forewent having a band at her reception, and instead spent that money on having the Dublin Gospel Choir perform at her ceremony and drinks reception, and the result was a dream. You might be the opposite, where you couldn't imagine your party being started by anything other than a band and you might forego ceremony musicians or a fancy photographer, or a designer dress, or whatever it is, to fit it in your budget. You do you, boo!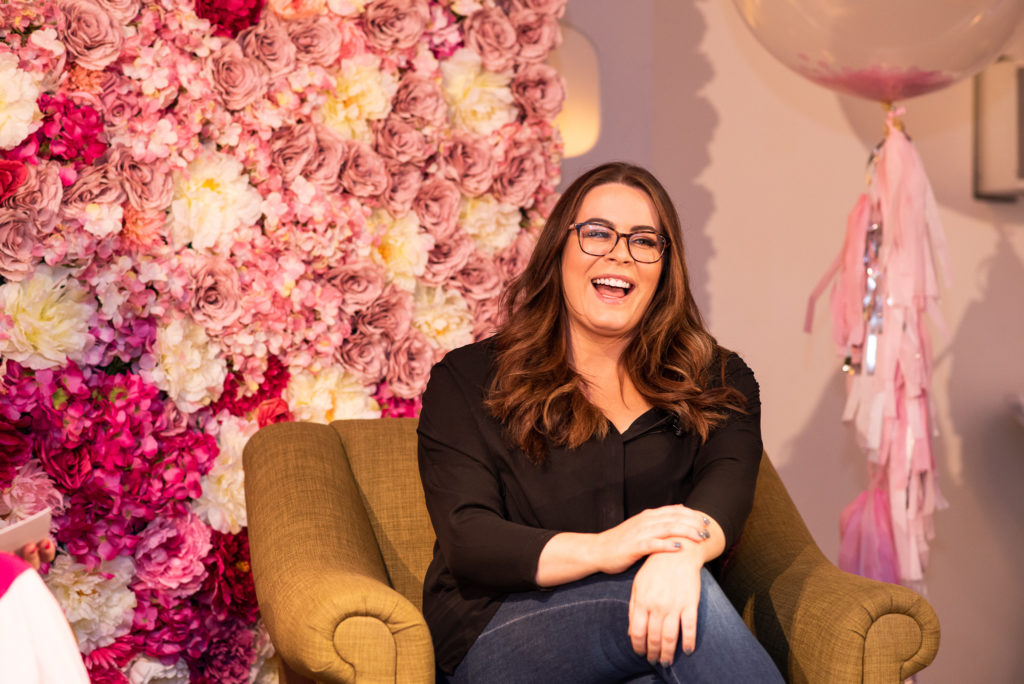 Hire a videographer, stat!
That being said, the same panel strongly encouraged anyone dithering over whether they can afford a videographer for their wedding, to go and hire one. And they're not the only ones - for the last number of years in our annual survey, not hiring a videographer has been the biggest regret of the majority of couples. Neither Ellen, of Waxperts, nor stylist and destination weddings expert, Lesiele Juliet, hired a videographer for their big days, and they wish they had. While they have beautiful photos to look back on, there were some elements of the day they know could only have been properly captured on film. You don't have to choose the best in the biz necessarily, but perhaps consider your options if you weren't going to hire one at all. Do some research and find one whose style you love, at whatever price point you can afford, and hopefully you won't have the same regrets.
Think about the light when laying out your room
When you're planning out where to place everything in your reception room, the big things most people think of are fitting everything in, and considering the 'flow' of the evening and when people will be interacting with certain things. But renowned wedding photographer Christina Brosnan of Brosnan Photographic added a whole new layer - thinking about light. If you've gone to loads of trouble with beautiful details like your cake, you're going to want equally beautiful photos of them, and the best way to get those is to place the things you want photographed somewhere there's good natural light. Good lighting is the key to good photos, so this one is a no brainer when you think about it!
There are loads of ways to remember someone who isn't there
Including people who have passed away in the day can be a hard one to get right, especially if they passed away in the lead up to the big day. You may want to acknowledge them but feel you're not up to speaking about them in front of all your guests, so soon. Sharon Griffin of Frog Prince Weddings & Events lost her brother in the months before her wedding and had some thoughtful suggestions for that exact situation - in her case, she lit a candle in his memory at her ceremony, and also included a poem dedicated to him in her ceremony programme.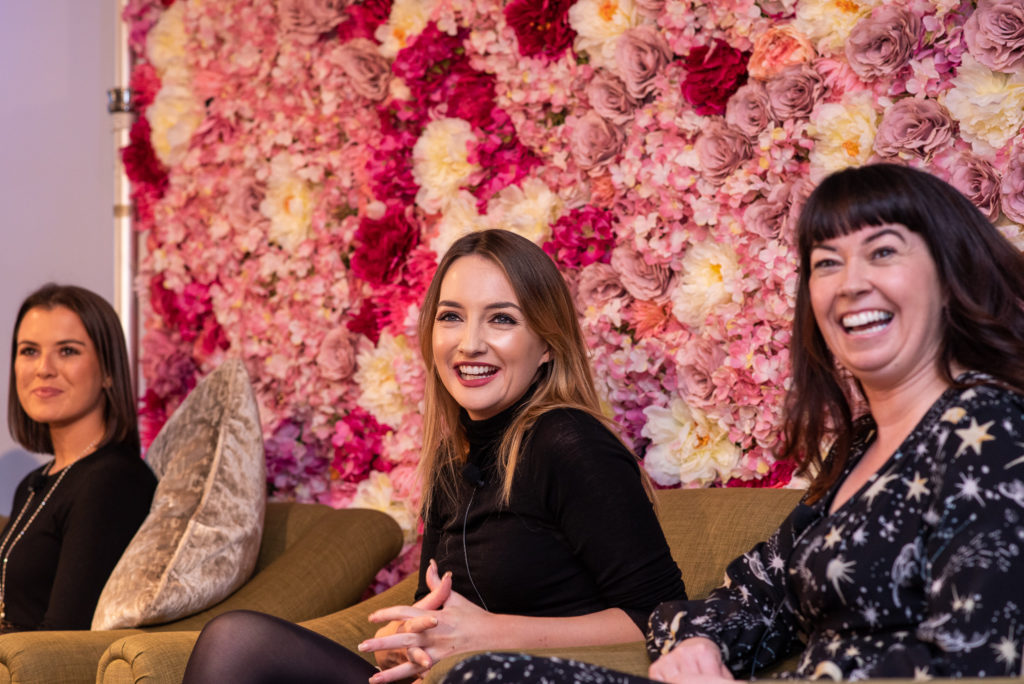 Don't be a one-man band
After a show of hands, it was clear stress during planning was totally normal, and stressing about, and on, the day itself wasn't new either. Author of best-selling 'Owning It: Your Bullsh*t-Free Guide to Living With Anxiety' and journalist Caroline Foran talked to us about ways to manage stress and anxiety in the lead up to, and on, the big day, and the biggest thing to ensure you're a calm, relaxed bride was delegating on the day itself. You shouldn't have many jobs on your wedding day - your to-do list should consist of quaffing prosecco, getting ride-ified, saying 'I do' and having the party of your life. Giving yourself too much prep to do on the day-of will only add to any anxiety you have, so even if you were a one-man band during the planning, give all those tasks away for the day itself. After all that planning, you deserve to enjoy the day after all!
Hire a day-of coordinator if you can
And on that point, Ellen says hiring a day-of coordinator was one of the best decisions she made for her wedding. Too many people want a piece of you on the day - and you want to actually enjoy the wedding - for you to be able to take on making sure the day is running smoothly. Ellen says she felt no pain on the day beyond the pain of paying her coordinator, but that it was totally worth it for that piece of mind. If you can fit it in your budget, we'd say it's pretty much guaranteed you won't regret it!
Hide a cotton bud in your bouquet
Niamh, from Nima Brush, had the ingenious tip to hide a cotton bud in your bouquet so if you find yourself getting a little teary, you can do a quick fix without any fuss. The whole day is overwhelming for most brides, in a good way, but with all the photos being taken, you're going to want to fix up any little makeup mishaps, quick sharp. Make it easy on yourself!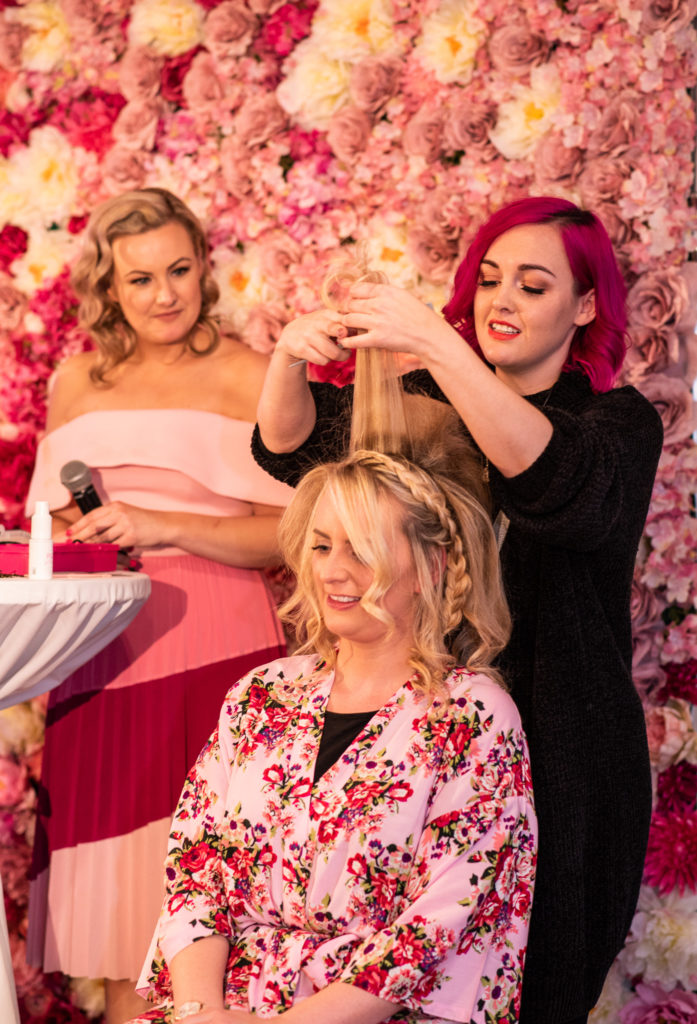 Plan your hair and makeup trials cleverly
Most hairstylists and make up artists charge for your hair and make up trials, so why not make the most of them? Plan yours around your hen, or another big night out or event you're going to, and 'don't waste good makeup', as Xpose reporter and makeup artist to the stars Nadine Reid says!
Perfect the 'Oprah Hug'
Remember what we said about everyone wanting a piece of you? That's going to include about a million hugs from everyone you know and love. They're gonna want to congratulate you and a handshake just won't cut it - not today! Ali taught us all the 'Oprah hug', and it's gonna be a lifesaver for you on the day. Instead of letting people hug you, and in the process rub their makeup'd faces on your shoulder or accidentally dislodge your veil, what you need to do is place your hands on people's shoulders and bring them into you, so you control it. It might sound weird, but you'll thank you when you don't come out of your receiving line looking like you've been dragged through a bush covered in foundation - promise!
Now, hands up who is ready for the next one?
Images by Mairead from Remain in Light and Ben Condell