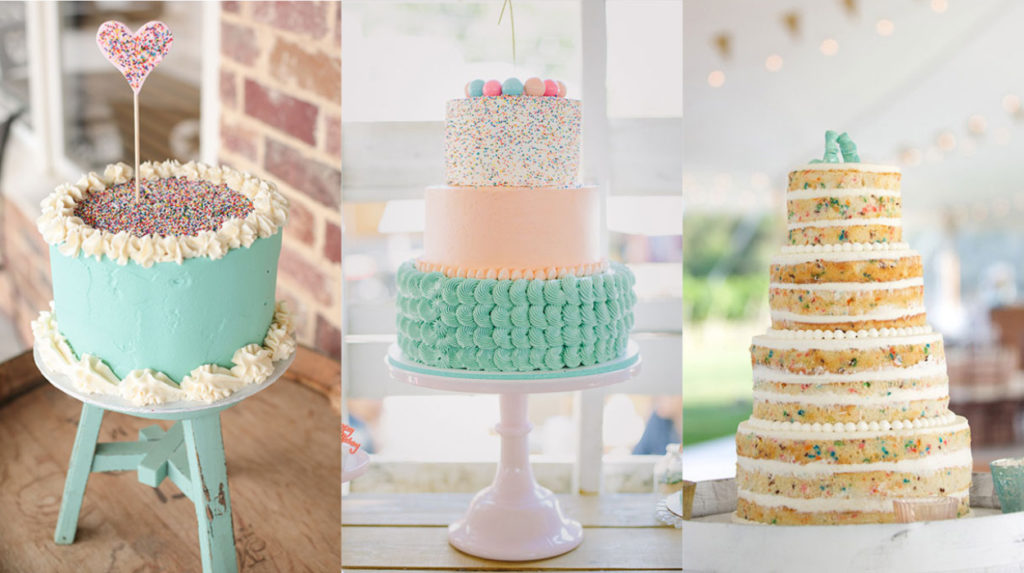 Skipping the classic white cake in favour of something less traditional has been a trend for quite some time. Dessert tables, donut walls and everything in between have taken centre stage after dinner at weddings, but we're loving the revival of cakes in a sprinkled form. Covering cakes in sprinkles and confetti is one of the most fun wedding cake trends this year, and that's before we even get to funfetti cakes. Get ready to drool, we've gathered up some of the coolest sprinkle cakes around to serve as a sprinkle of inspiration.
Straight up sprinkle cakes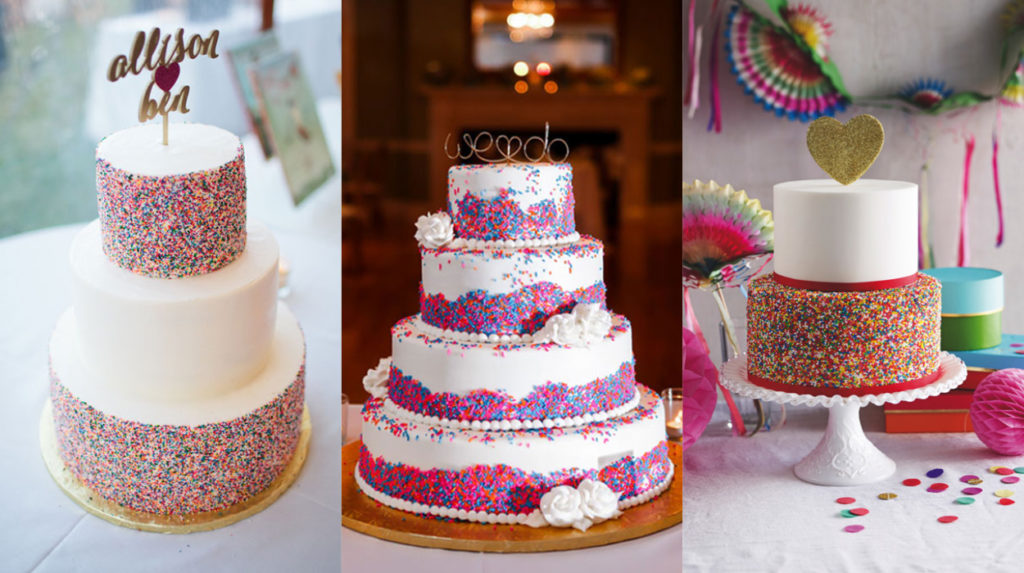 A heavy coating of sprinkles on all or some of your tiers is wholeheartedly advised!
Spilling sprinkles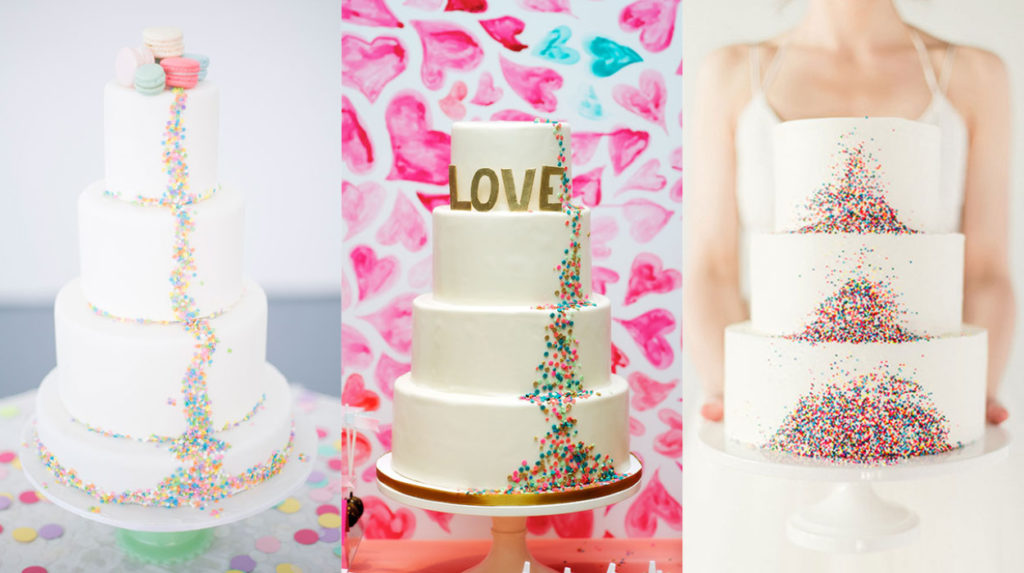 If you're not totally sold on full on sprinkles, having sprinkles spill down the side of your cake is a fun nod to a fun trend.
Funfetti cakes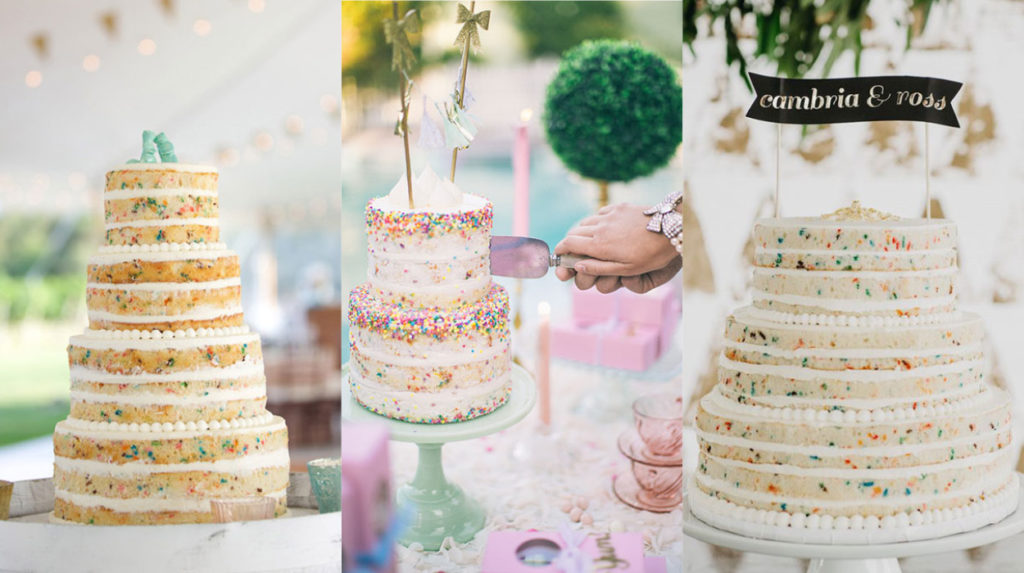 If you're still caught up on naked cakes, funfetti might be the cake style for you. You have the sprinkles baked into the cake batter instead of coating them over the outside.
Confetti cakes
A little thicker and chunkier, confetti cakes feel a bit like the grown up sister of sprinkle cakes. But still with the all-important fun factor!
Single tier sprinkles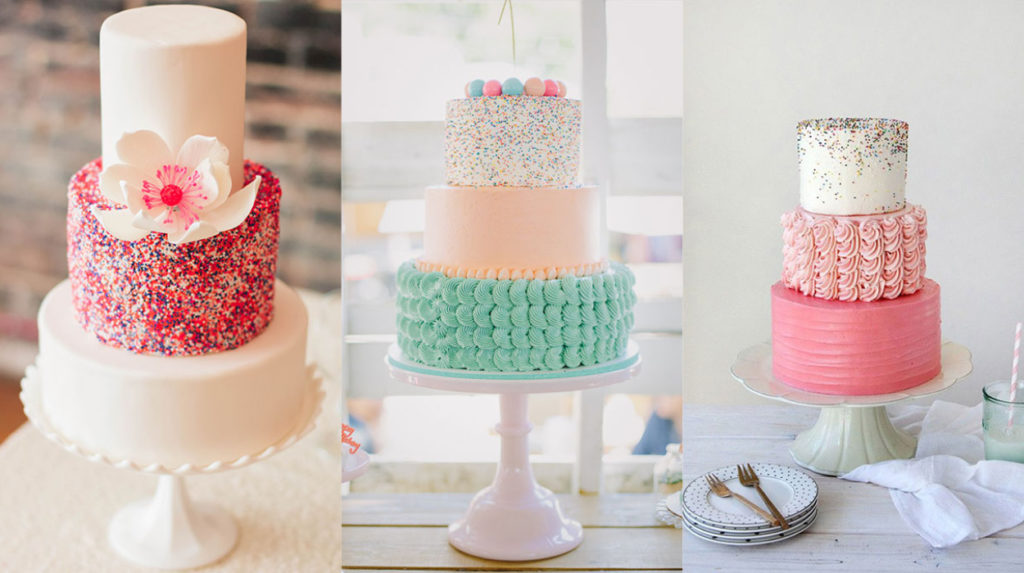 A subtle way to add sprinkles to your day is to have a multi-tier cake but just have sprinkles coat one tier, amidst some other toned down or sophisticated frosting choices.