Wedding trends come and go but right at the top of our list is the succulent trend! Everything from crowns and stationery, to bouquets, centerpieces, and ceremony backdrops - there are plenty of ways to incorporate succulents into your day.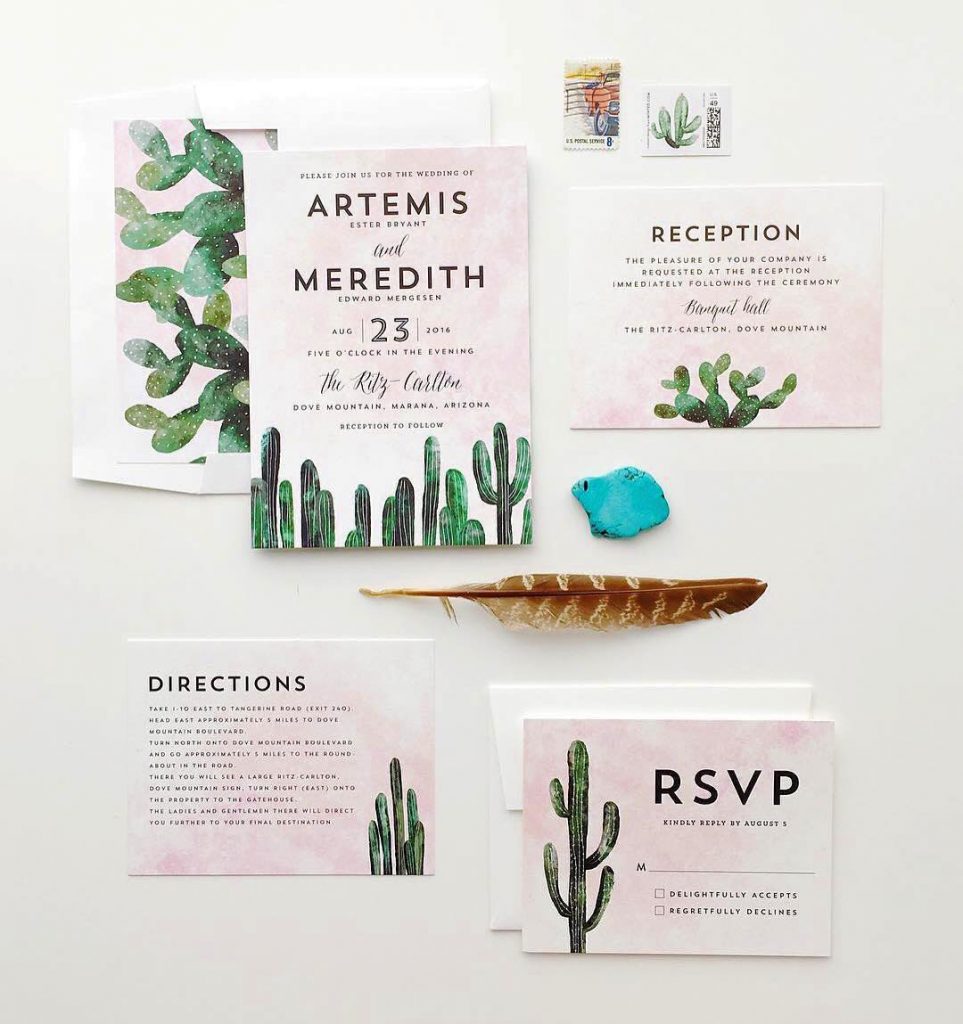 Image above via Minted
We're in love with this fab stationery suite! It's ideal for Mexican or desert themed wedding, or, to add a more modern touch to the dated rustic style.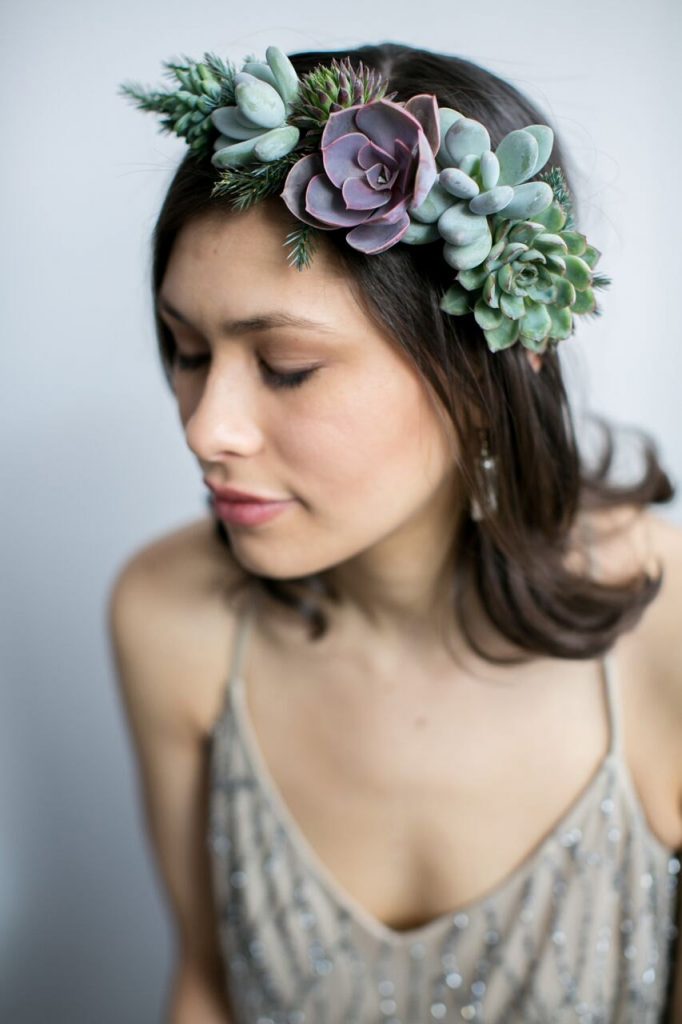 Image above: Etsy - Passionflowermade
Flower crowns are so 2016 - it's all about the succulent crown, this year! We adore this fab mixture of Echeveria Elegance, Echeveria Elegans Gesneden, and Graptopetalum amethystinum! (Phew - mouthful, right?)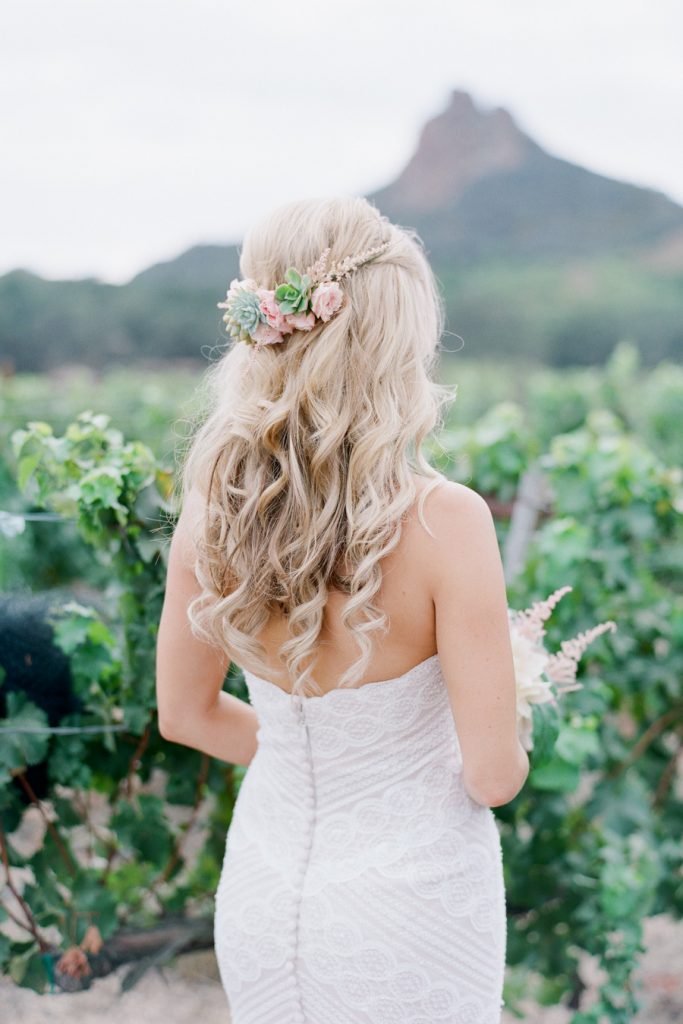 Image above: komanphotography.com
Not into the full-on crown look? This sweet succulent hair clip might be just the ticket. Add in some romantic peonies to finish off the look.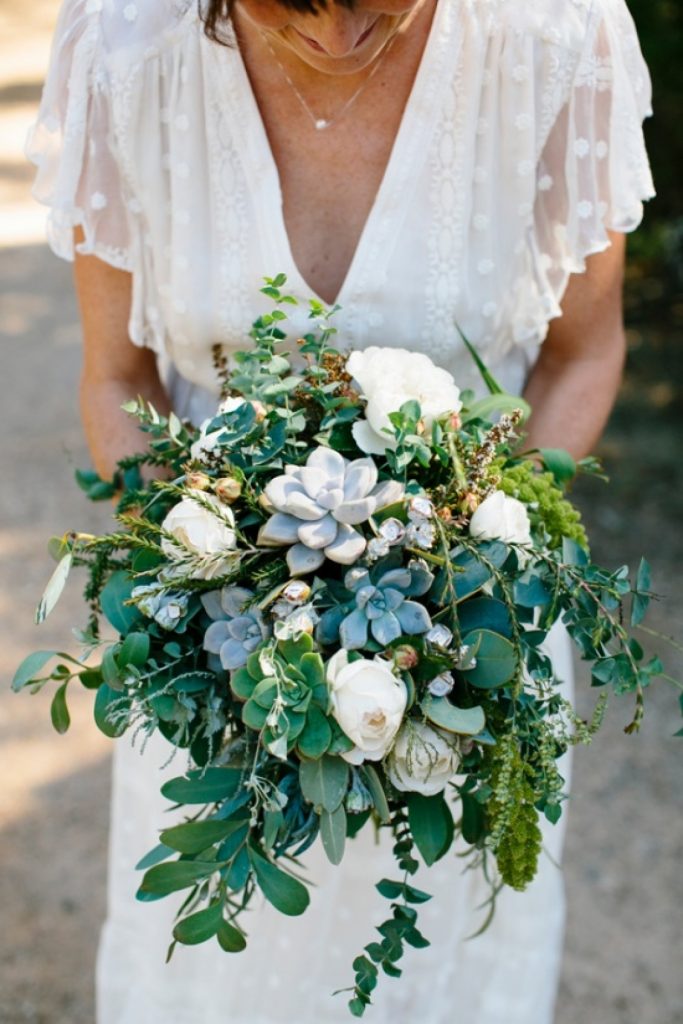 Image above: chelseamorganphotos.com
Succulents in bouquets? Yes. Please! While plain floral bouquets are stunning, why not mix it up a bit? Add in plenty of foliage, including eucalyptus and of course, succulents.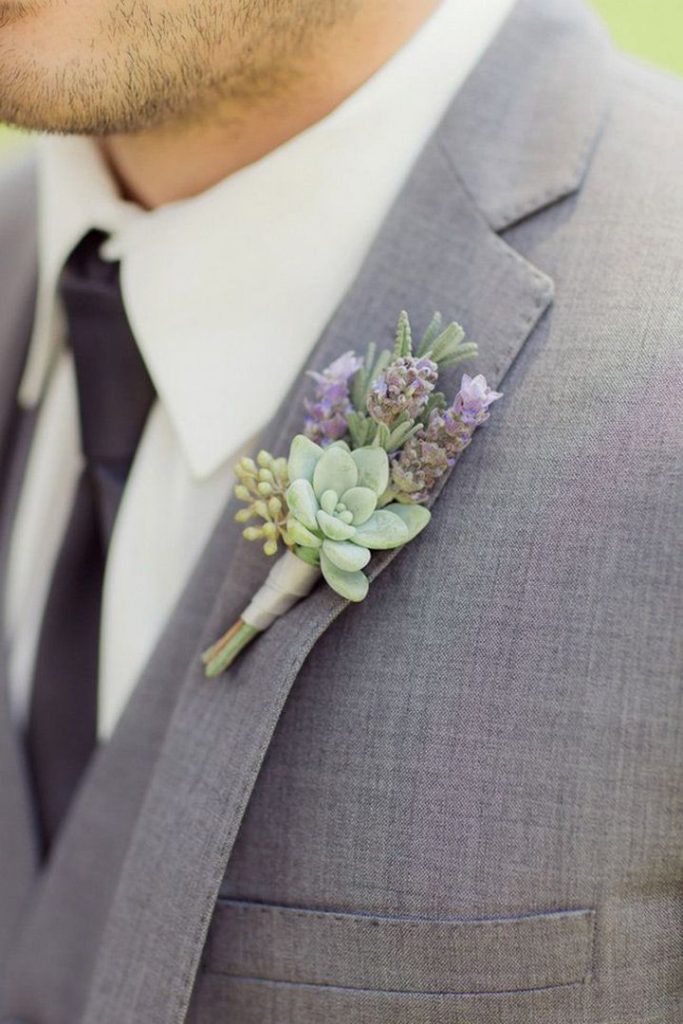 Image above: figlewiczphotography.com
Not forgetting the boys - succulent button holes are also proving to be popular!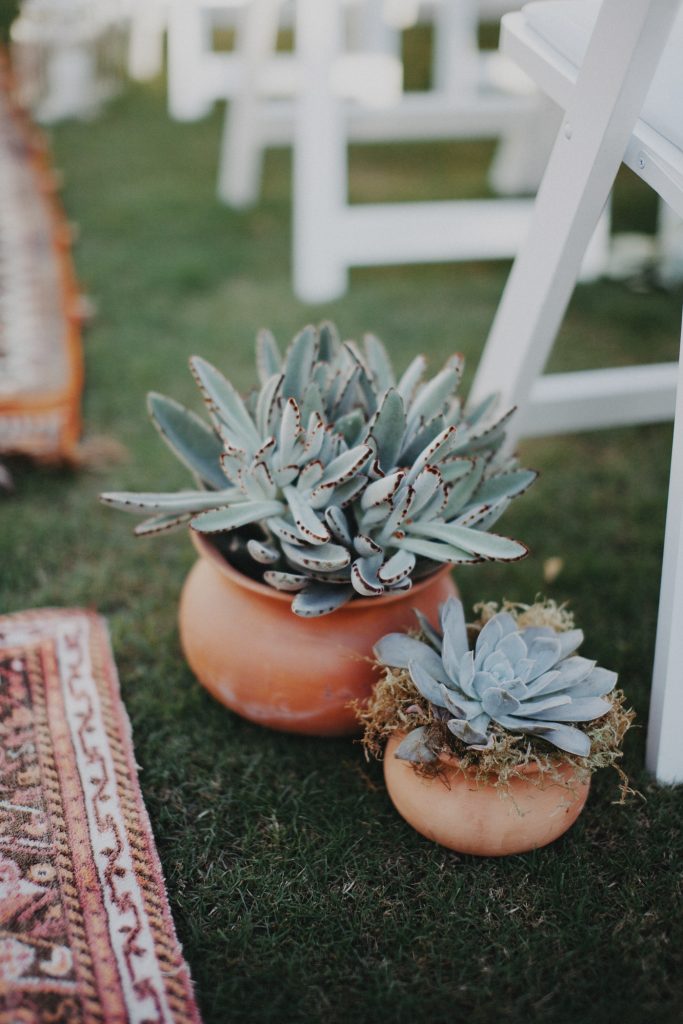 Image above: hellogem.com
This is a fab idea if you're having an outdoor ceremony. Line the aisle with potted succulent plants and we love Panda Plant with its red dots, to add a bit of colour.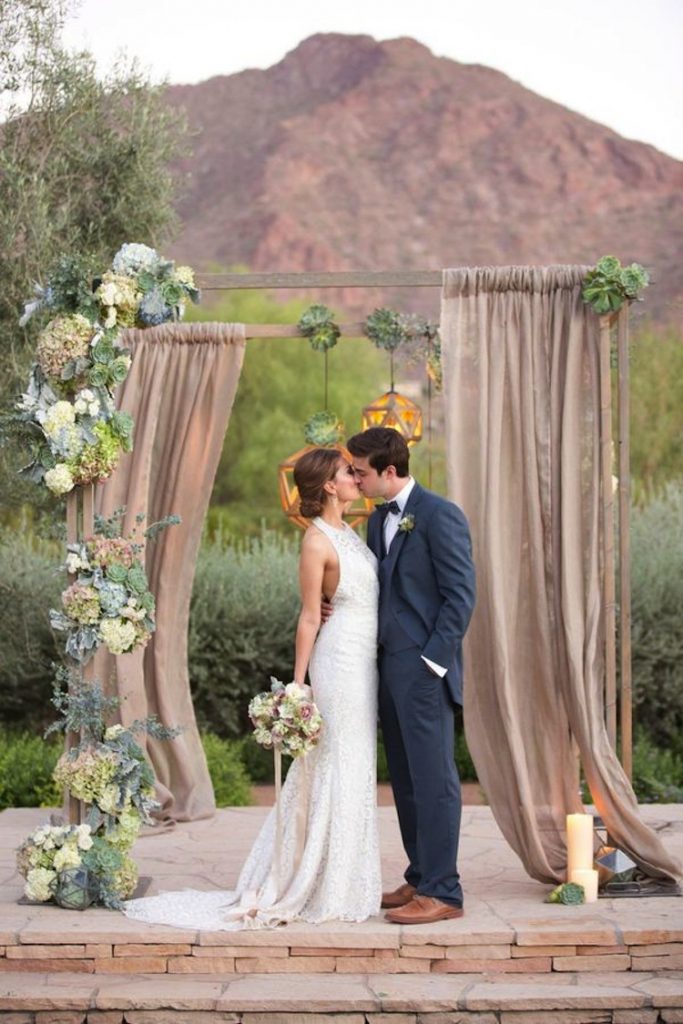 Image above: amyandjordan.com
Speaking of outdoor ceremonies, the succulents don't have to stop at the aisle. Incorporate them into your backdrop, too! We love the mix of textured fabrics, geometric design, and succulents.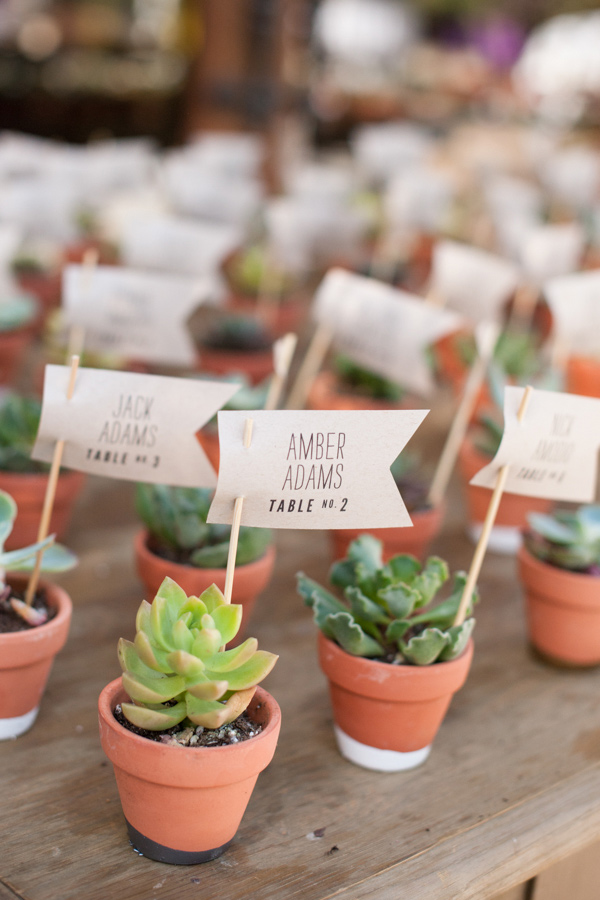 Image above: shewanders.com
Get creative and turn your chosen succulents into a fun and unique table plan.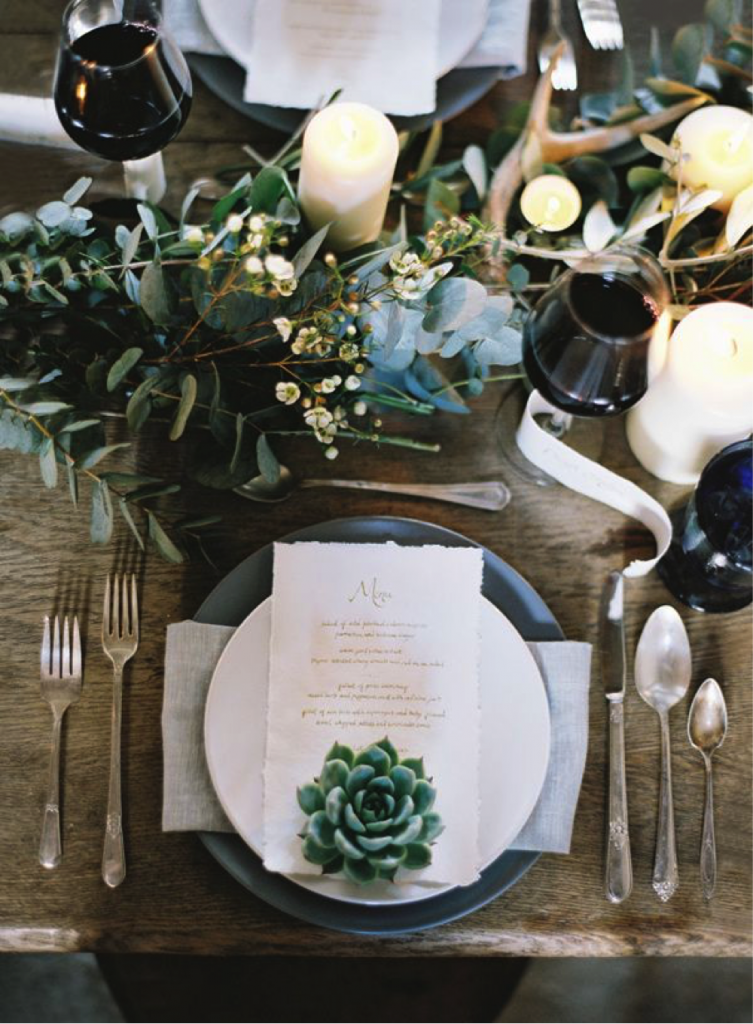 Image above: Paula O'Hara
Pop a single succulent, like Mexican Snowball, onto your place settings to tie into your wedding theme.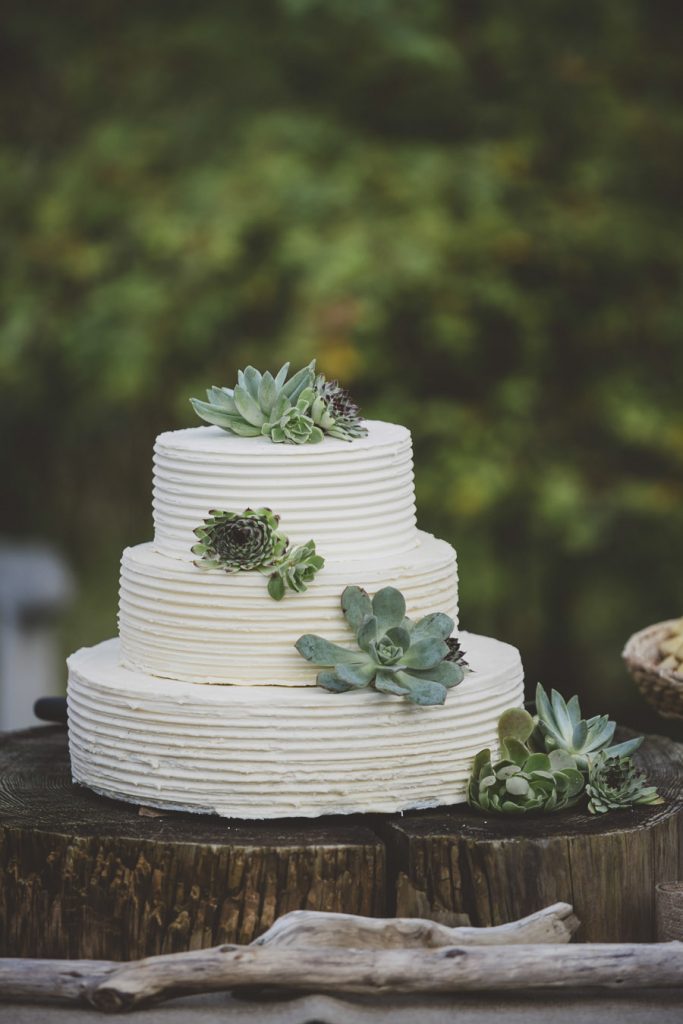 Image above: ameris.ca
Minimalist cakes for the win! A simple, buttercream cake can be easily dressed up with a few succulents. How fab does this cake look?!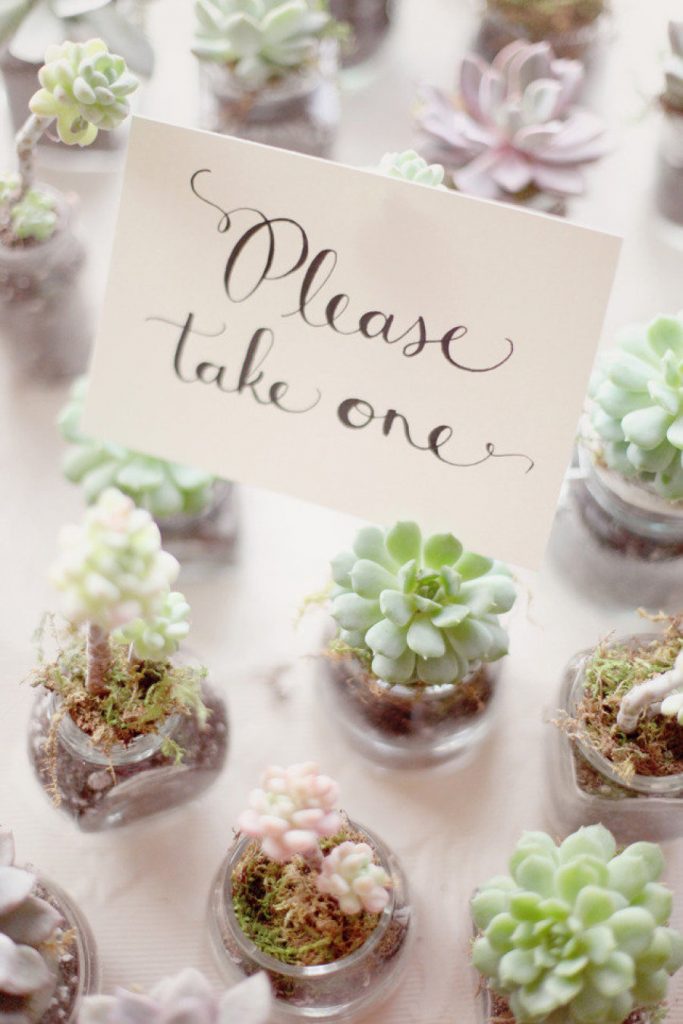 Image above: acoupleofnightowls.com
Why not offer mini potted succulents as wedding favours? This is a super cute idea and one your guests will love!
Looking for deadly wedding extras? Check out our recommended suppliers!