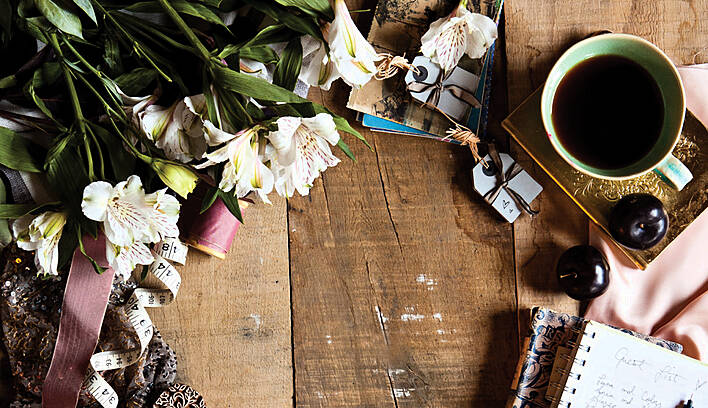 We asked some of Ireland's best wedding invitation designers to create invites that would make your guests go 'oooooh faaaaancy!' Stylist Louise Dockery came on board to set up the shots and again wowed us with her array of props.  Props to you, Louise! We had so much fun shooting this one and the results scream "get in that post box stat!"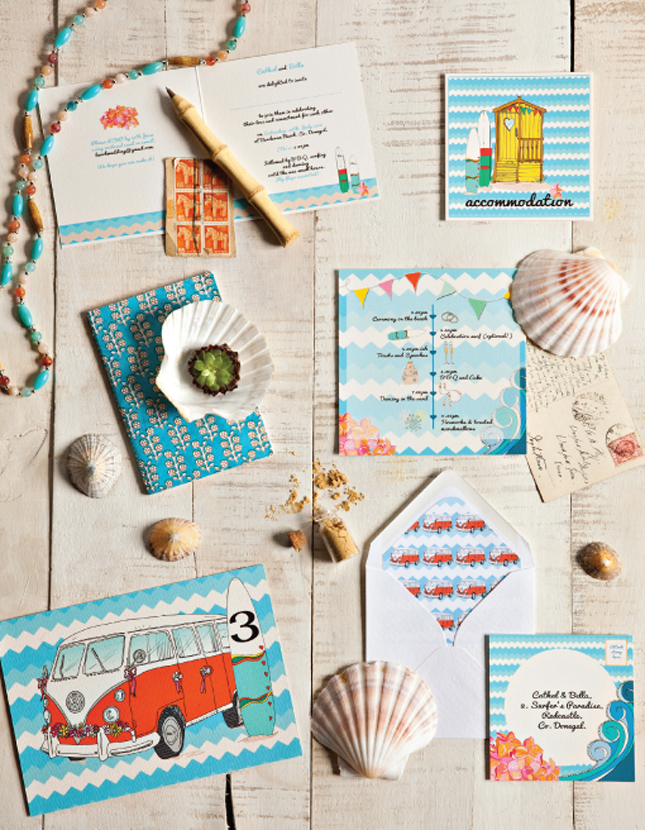 We can't help wanting to be beside the sea, when we look at this surf inspired suite from Rosy Days.
WE DO (LIKE TO BE BESIDE THE SEA) by Rosy Days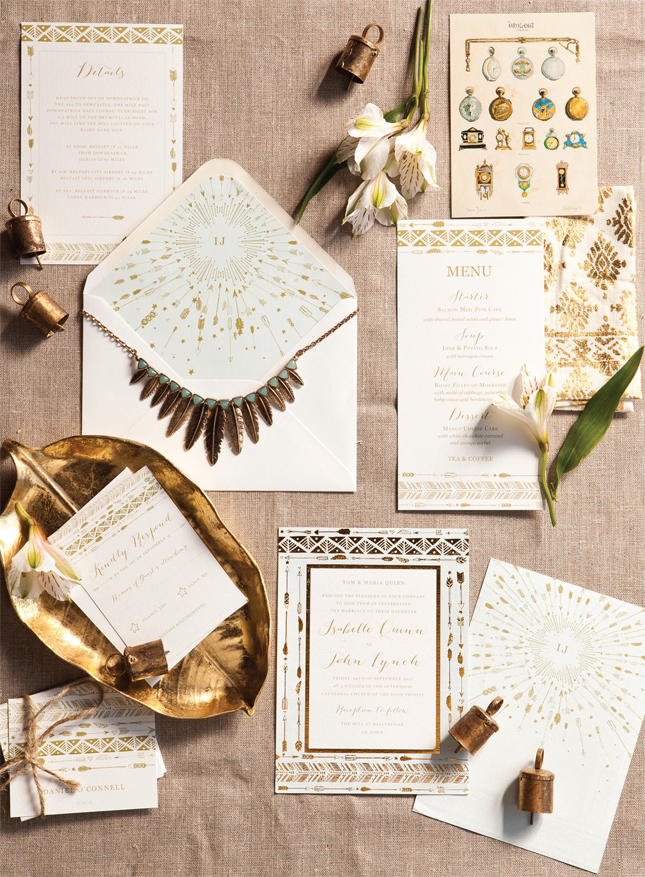 Add gold foil to anything and you're winning, in our opinion! This cool contemporary suite from Appleberry Press has more gold than the Aztecs themselves!
GILDED AZTEC by Appleberry Press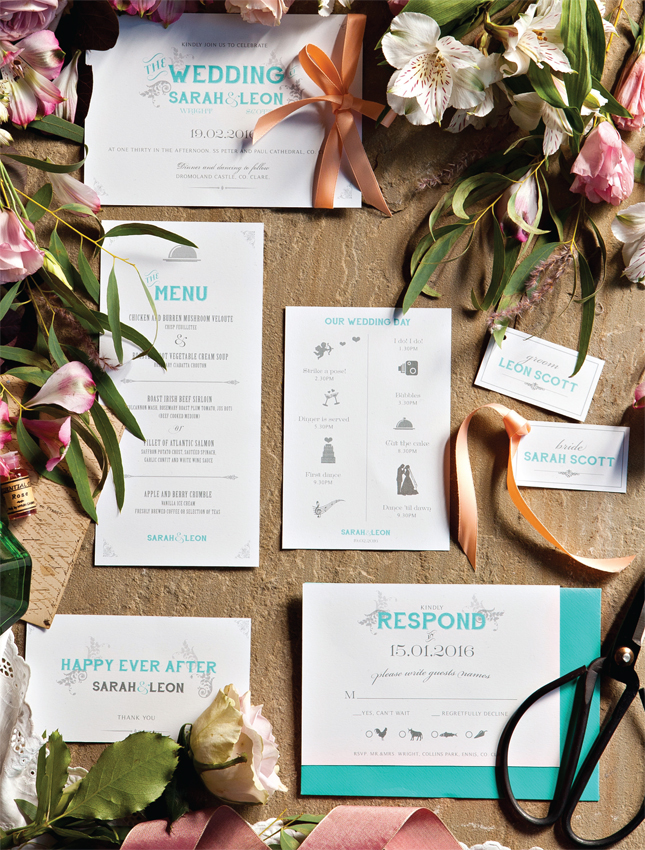 This design by Mrs. Q Design is absolutely gorge, with it's clean lines and simple colours. How cute are those little icons?
VICTORIAN PINCUSHION by Mrs. Q Design Studio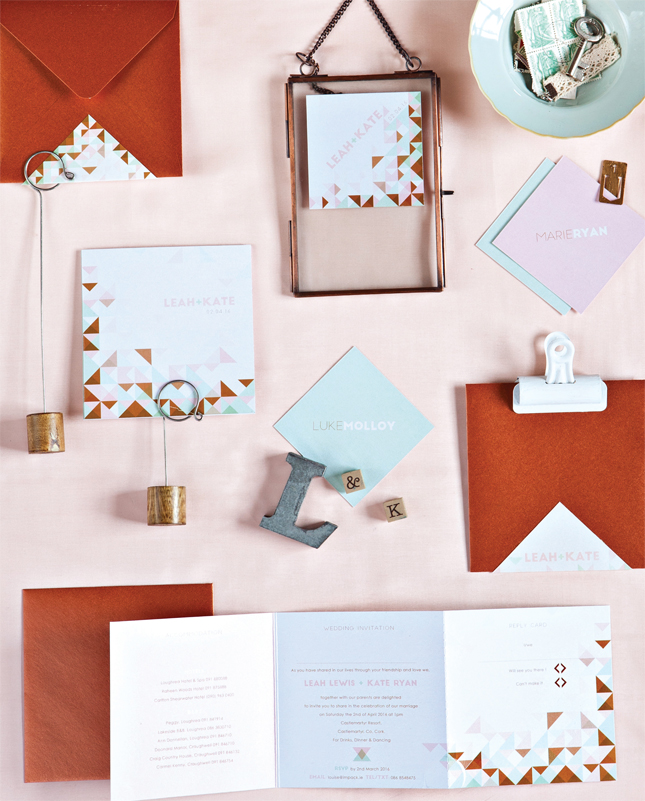 Geometric patterns aren't going anywhere anytime soon. The colour scheme of this one is just perfect.
COPPER TRIANGLE by Impack Design
Meet the Stationery Experts