Wedding getaways come in all shapes and sizes, from cars to mopeds and even cute rowboats. There's something for everyone here. You can really let the creative juices flow and adorn them with tassels, flowers, signs, or whatever you like. Here are some of our favourite wedding getaways that we spotted recently.
Floral Adornments
You can ask your wedding florist to create a beautiful floral arrangement, or indeed, you could go all DIY and get creative yourself. From colourful blooms to leafy foliage, it's a gorgeous and elegant way to dress up your getaway car.
Image above from Lauren Balingit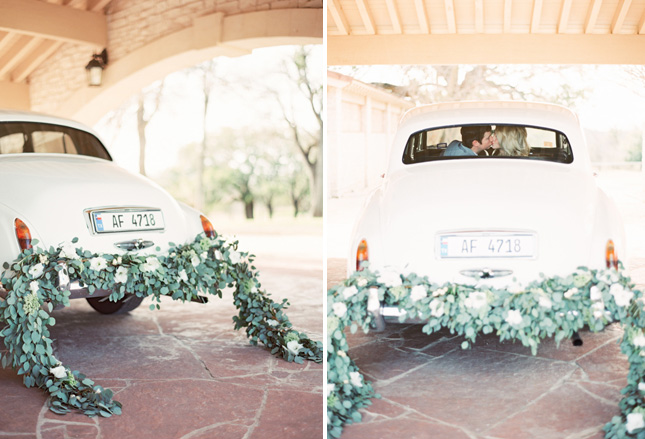 Images above via My Mint Photography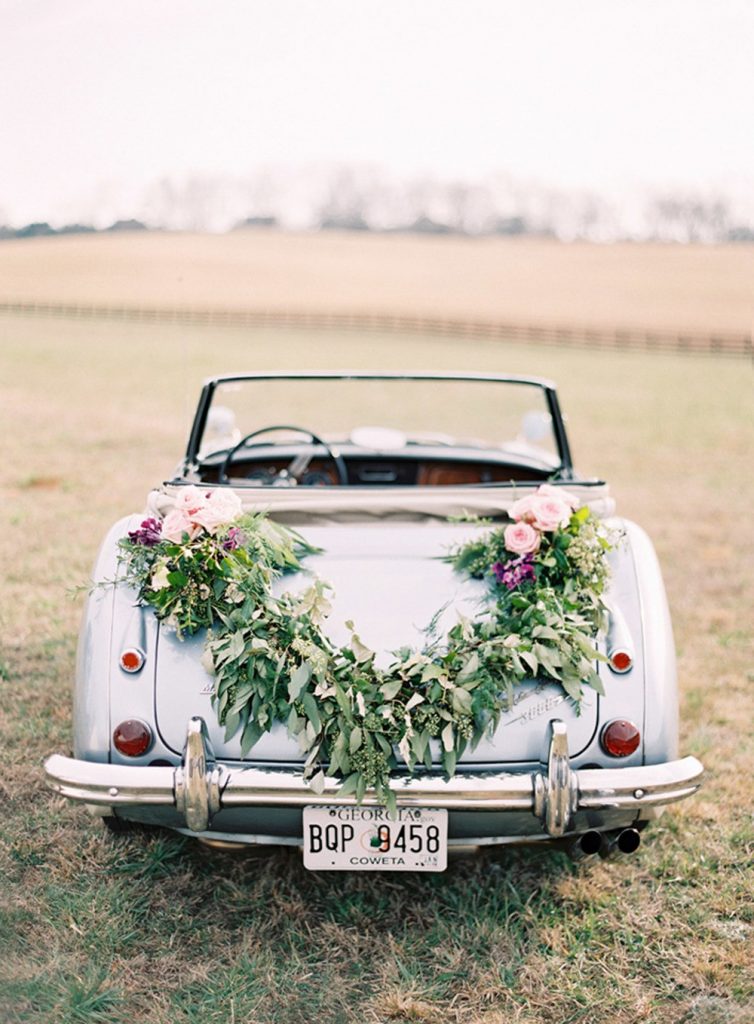 Image above via Rylee Hitchner
Tassels
This is a super fun way to accessorise wedding getaways. Confetti fave, Hippenings (hippenings.com) have an awesome array of fun tassel garlands. Any of which would be absolutely perfect to hang off the back (or the front) of the car.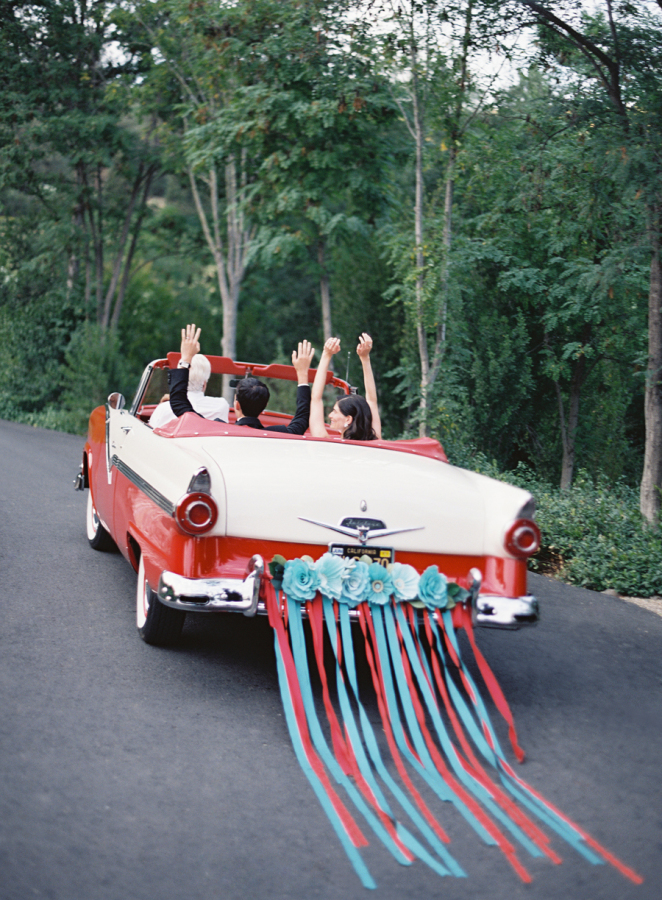 Car above via Jose Villa Photography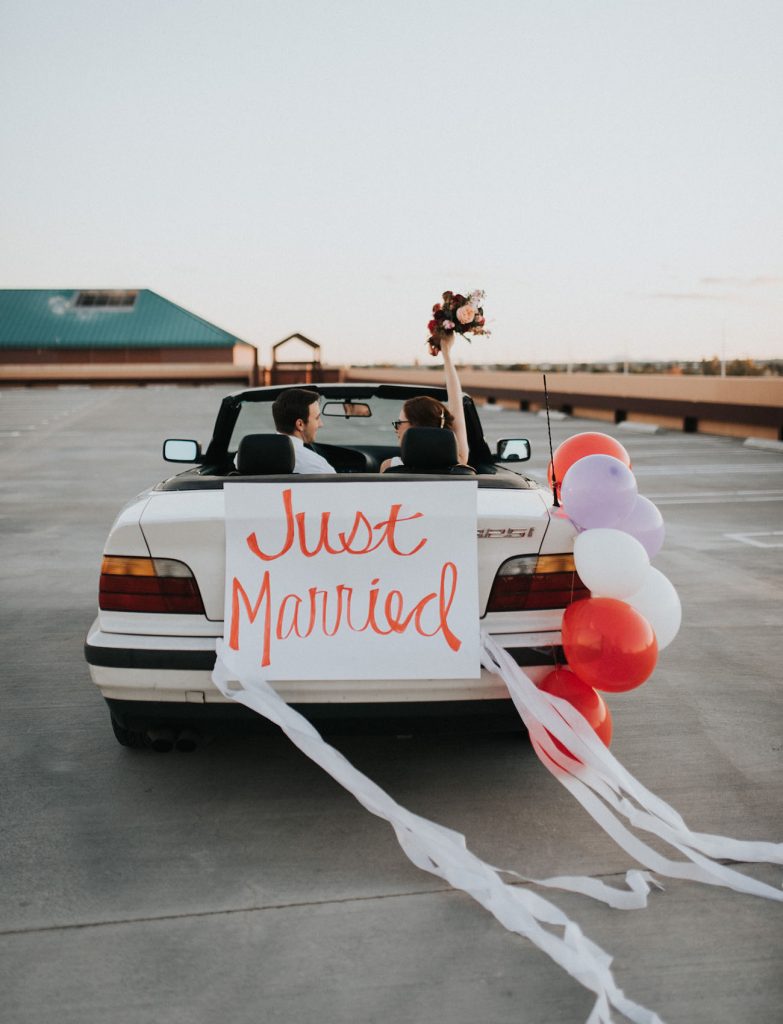 Image above from Jonnie + Garrett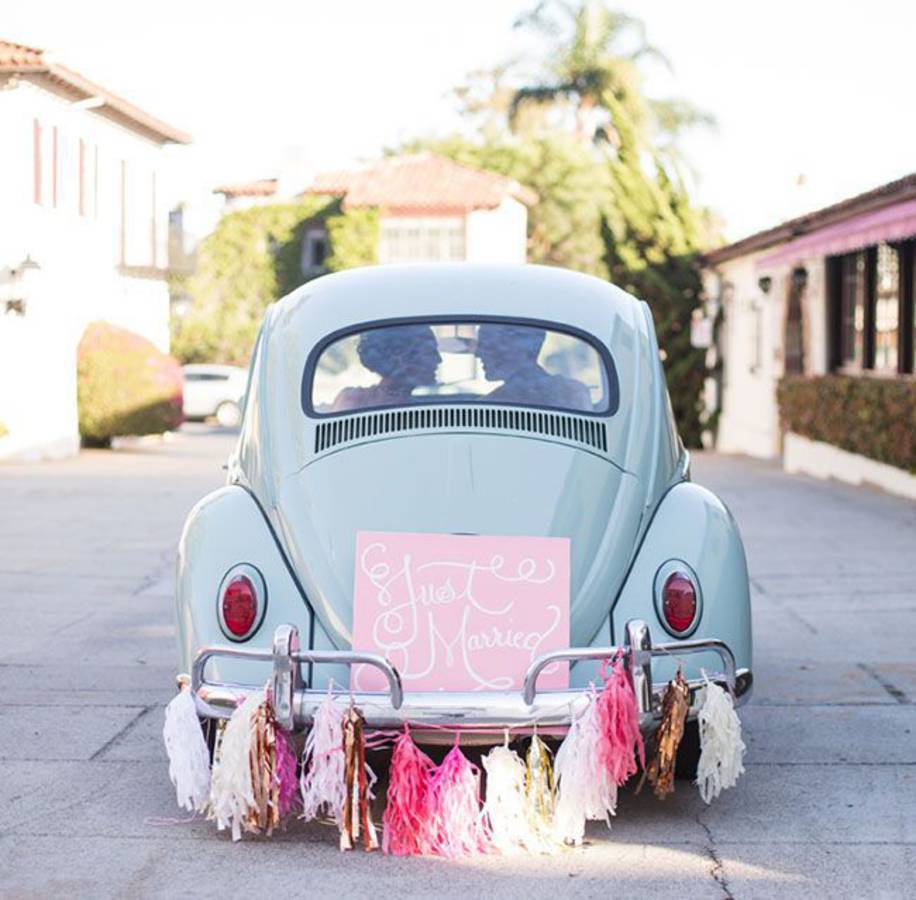 Car above via Jacqueline Pilar of Pilar Reflections
Colour
Take into consideration your wedding theme - are you having a fun, colourful theme? If so, this is the ideal opportunity to hire or borrow a colourful car. If your theme is a little more subdued, however, opt for a powder blue or blush pink. You could even add in some balloons to really amp up the colour and fun element.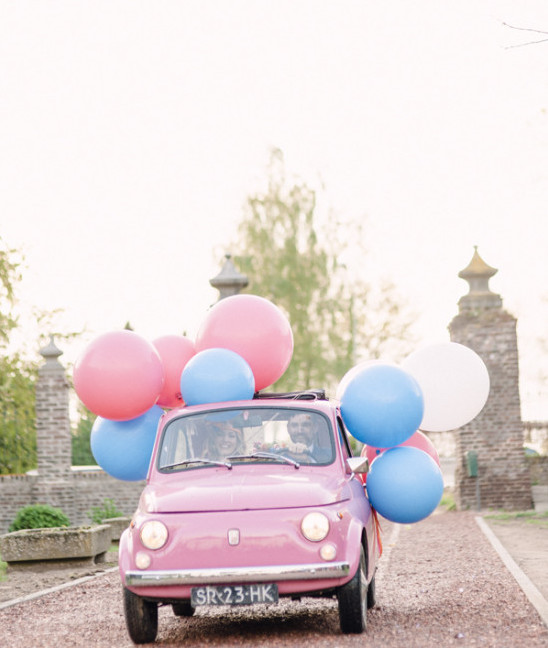 Image above by Youri Claessens Bridal Photography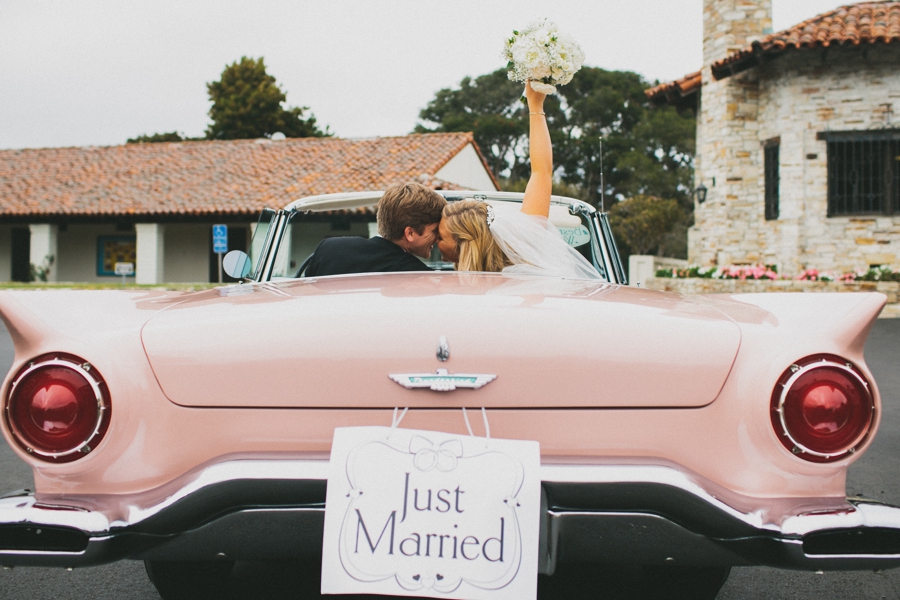 Cadillac above via Cami Jane Photography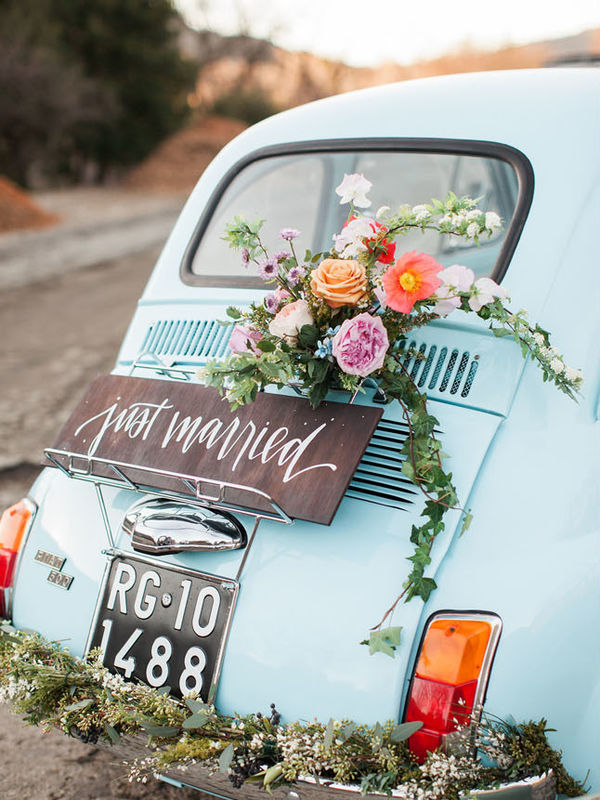 Image above via Wisteria Photography
Something Different
We're moving away from the more traditional and vintage cars, now. There are so many various other modes of transport that you could hire for your day. How about escaping in a decked-out pick-up truck or delicately decorated rowboat? Depending on your theme or destination, there's something to suit all wedding styles.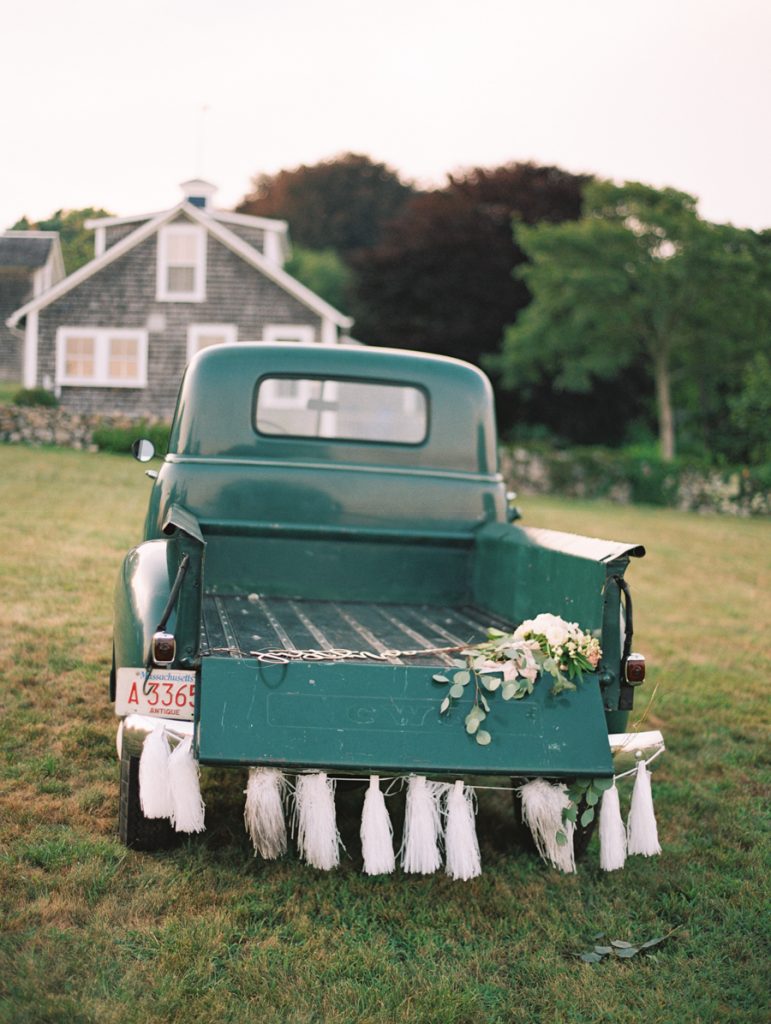 Pick-up above via Brumley and Wells Photography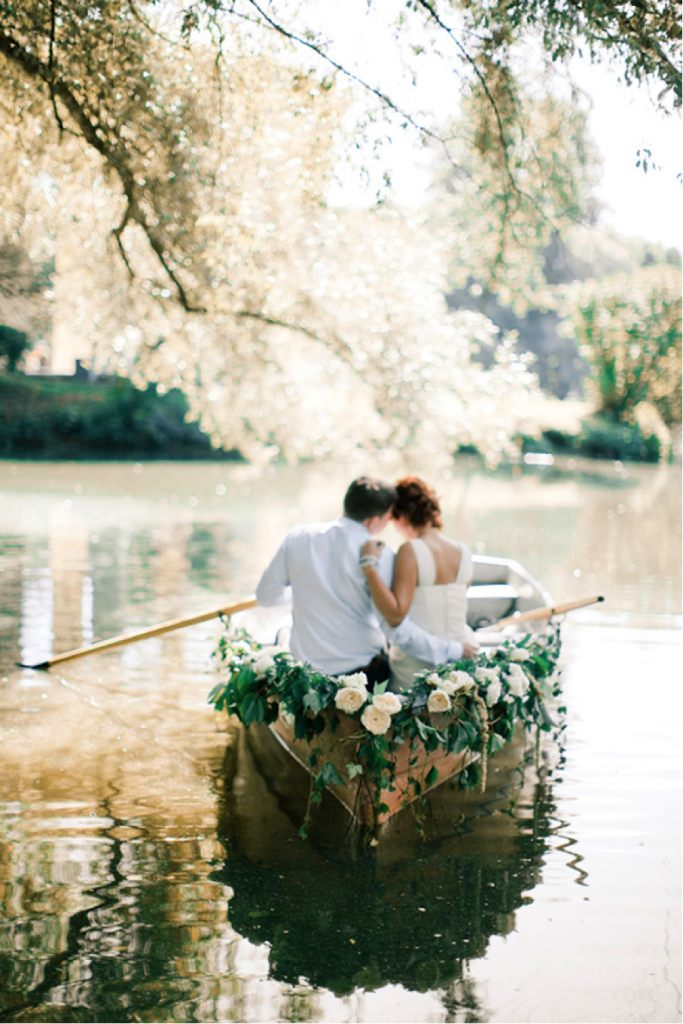 Rowboat above via Anastasiya Belik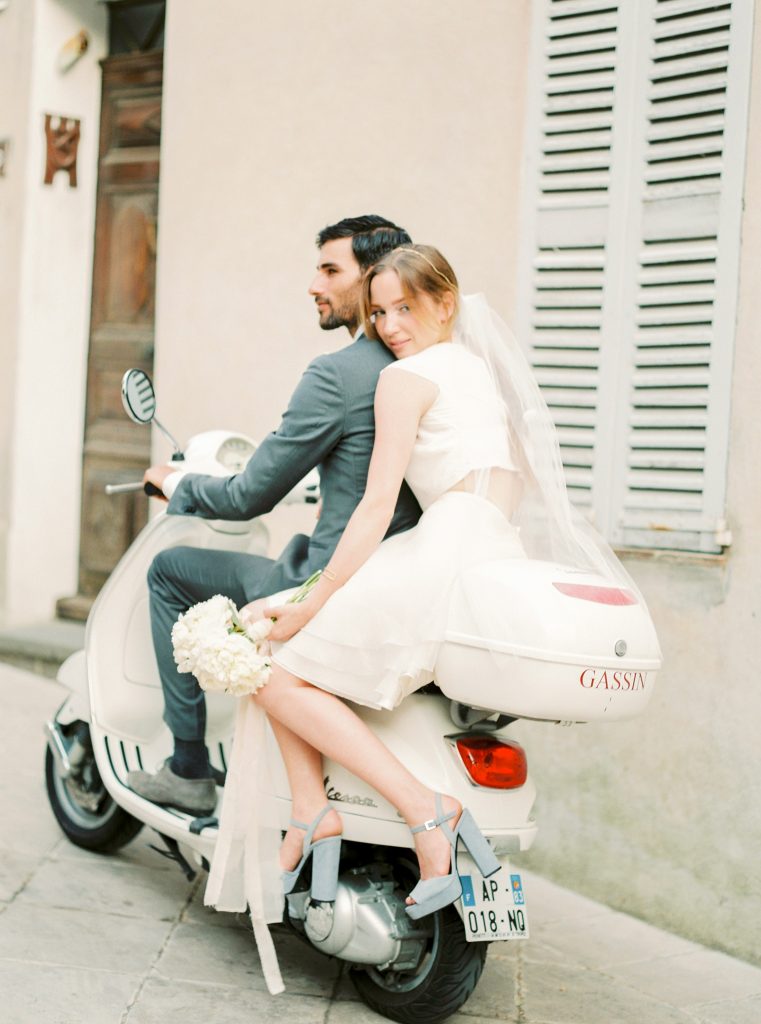 Image above is by Ashley Ludaescher Photography
On the hunt for awesome suppliers? Check out some of our faves!