Wedding backdrops have become increasingly popular lately, and it's easy to see why. You can get creative and go all DIY on it, or call in an expert stylist to work their magic. So, we've rounded up some of our absolute fave backdrops to inspire the heck out of you!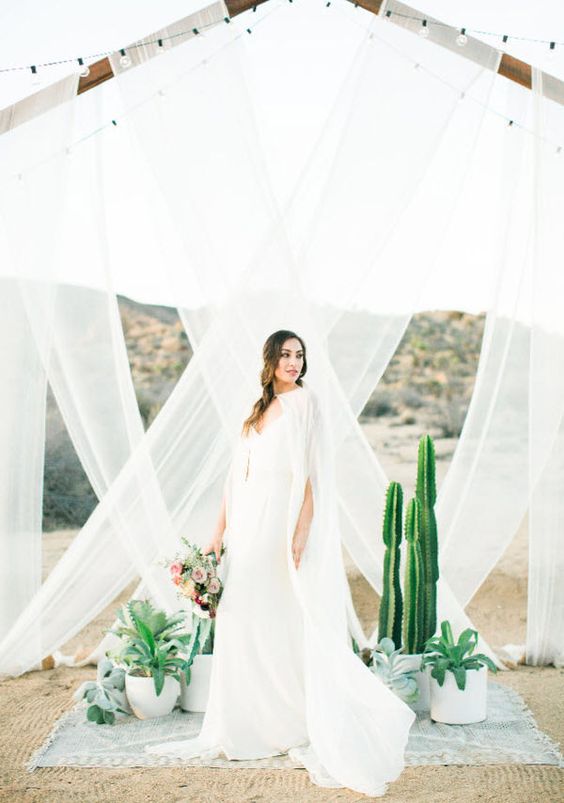 Image above: Birds of a Feather Photography
This beautiful desert backdrop would be super easy to recreate yourself. All you will need are a couple of cacti, some linen or chiffon material, and a wooden beam - easy peasy!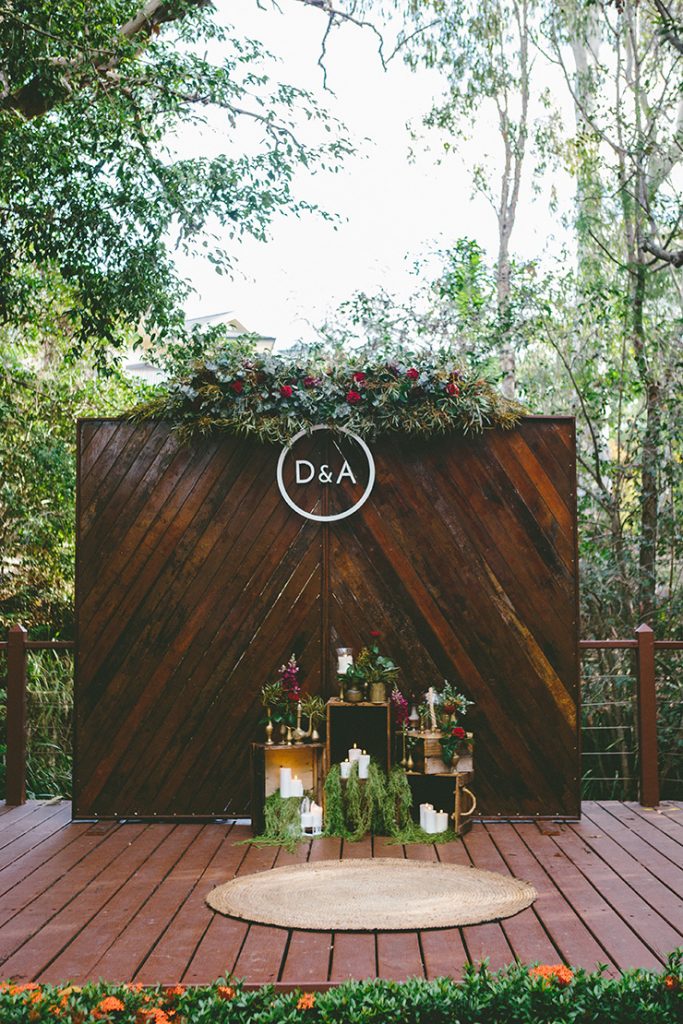 Above image: Sweet Mary Photography
We adore this fab woodland ceremony space - deep, rich hues in the florals complement the dark wooden backdrop perfectly.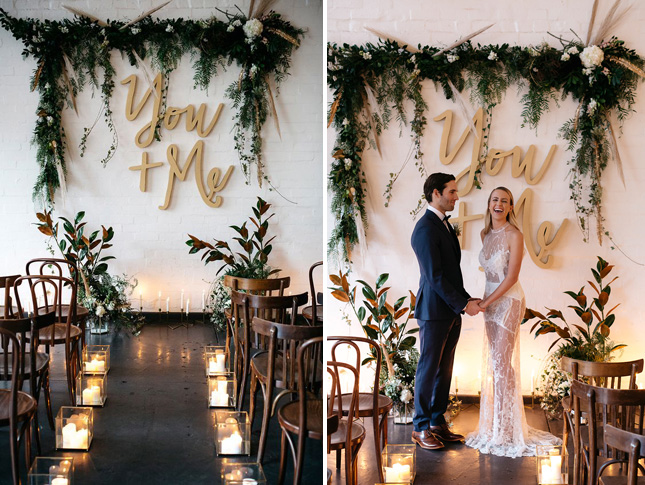 Images above: Katie Harmsworth
Laser cut details always look so beautiful! Pair this with some greenery, flowers, and candles and you have a seriously cosy ceremony space.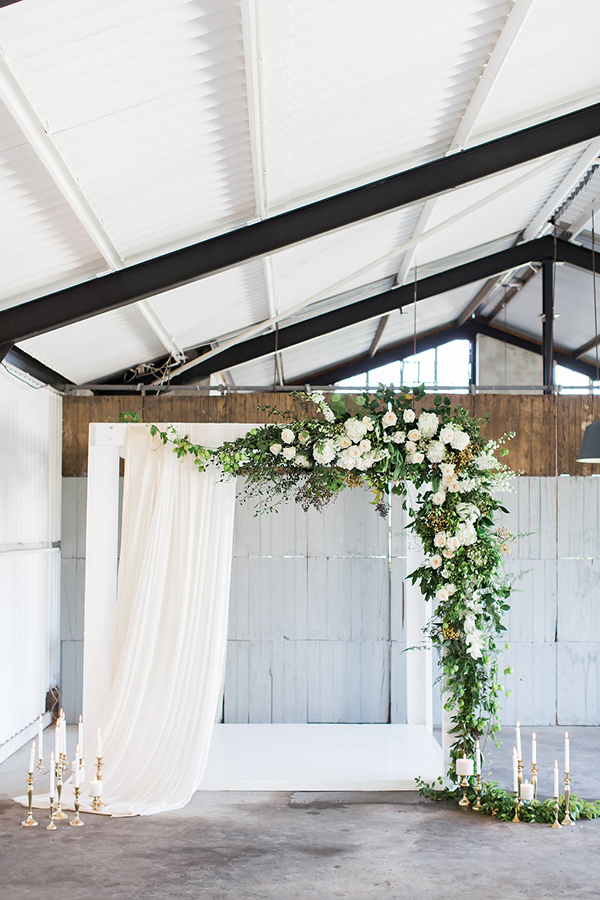 Above image: Wesley Vorster Photography
This type of backdrop would be ideal for an industrial themed wedding. The whole undone, almost rustic look would work perfectly with this theme.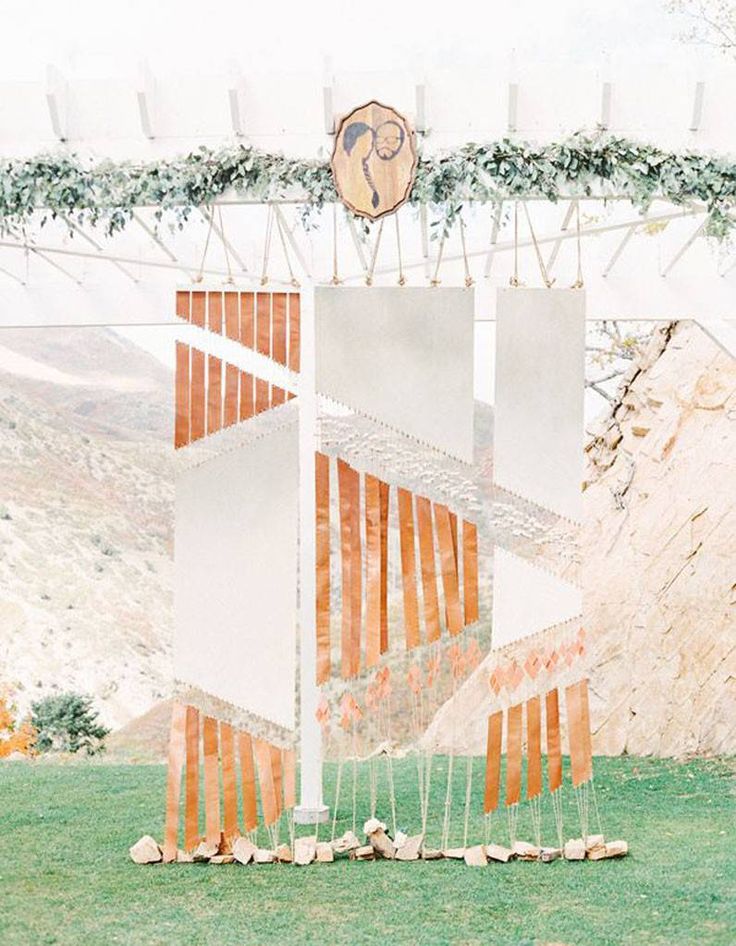 Image above: D'Arcy Benincosa Fine Art Photography
How awesome is this boho wedding backdrop? It could be recreated by cutting pieces of whatever material you like, such as, leather or linen.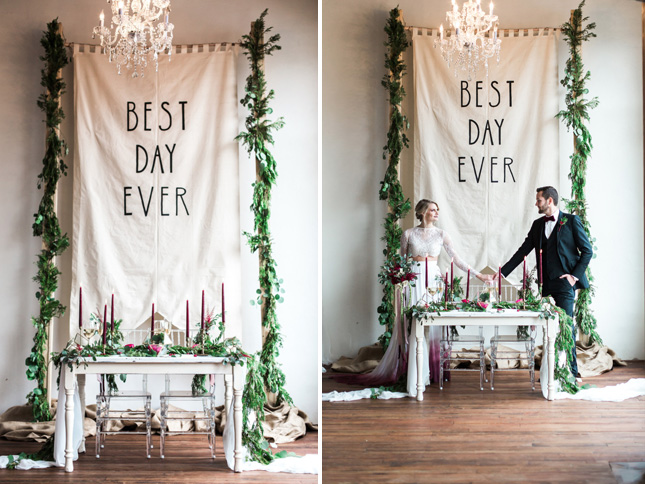 Above images: Marc & Anna Photo and Film
This 'Best Day Ever' sign is SO cute! It says it all really, and you can dress it up however you like.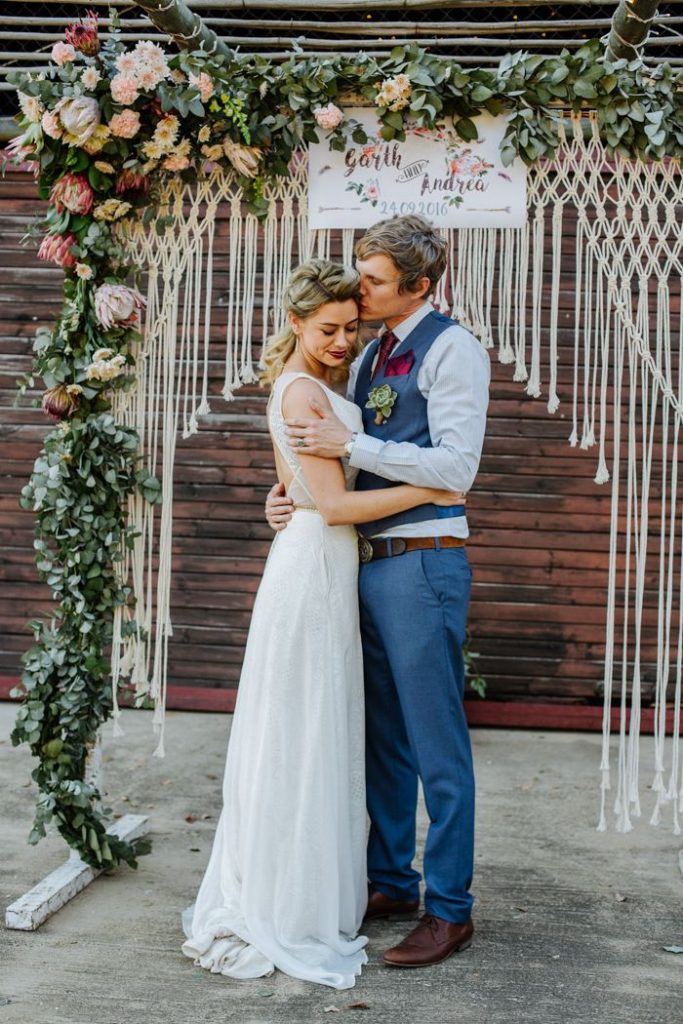 Image above: Judith Belle Wedding and Lifestyle Photographer
Macrame screams boho wedding, and we're all over that! Perhaps you might like to take this on as a DIY project? We've found this nifty macrame tutorial if that tickles your fancy.
Above image: Amilia Photography
Got any old window frames lying around? OK, probably not, but I'm sure someone you know does. How beautiful are these hanging windows decorated with fresh flowers?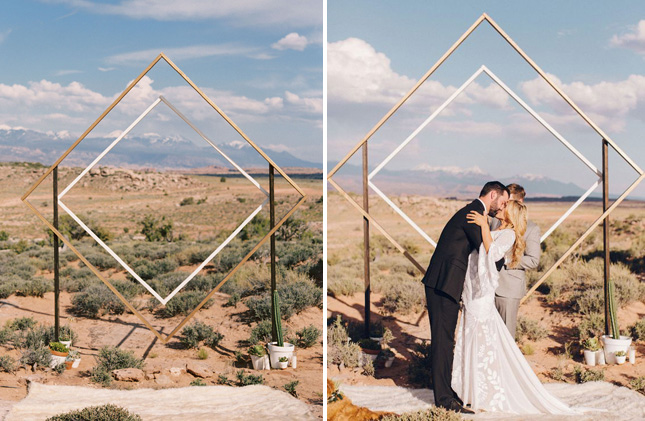 Images above: Laura Goldenberger Photography
Remember Chloe and Taylor's unreal Wedchella wedding? Check out their awesome geometric backdrop in the desert!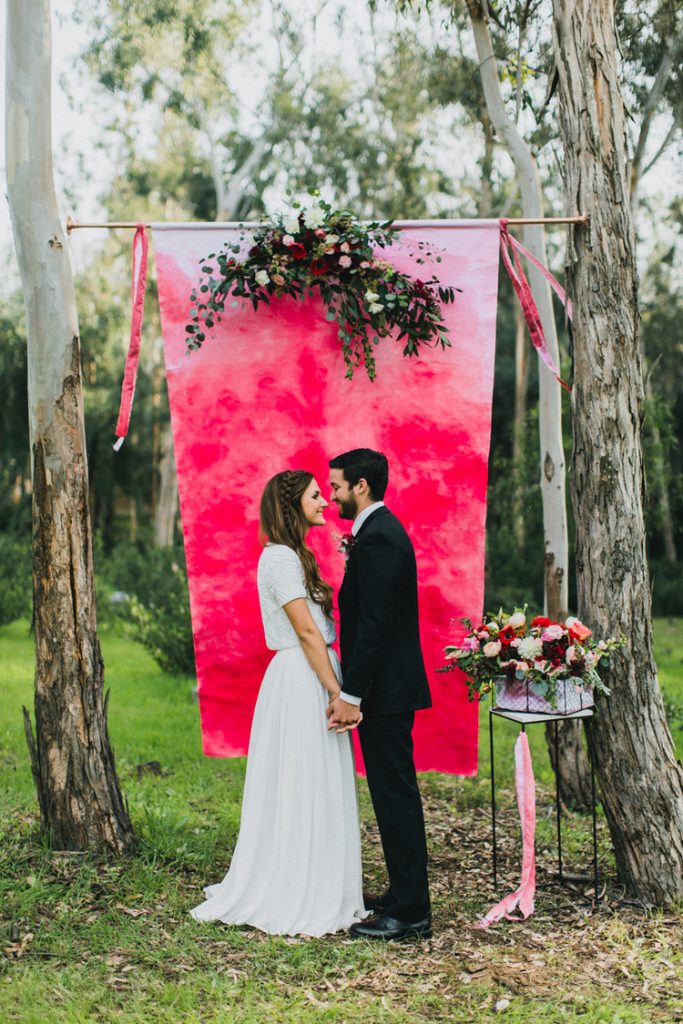 Above image: Maple and Elm Photography
This tie-dye pink backdrop though! *insert heart-eye emoji here*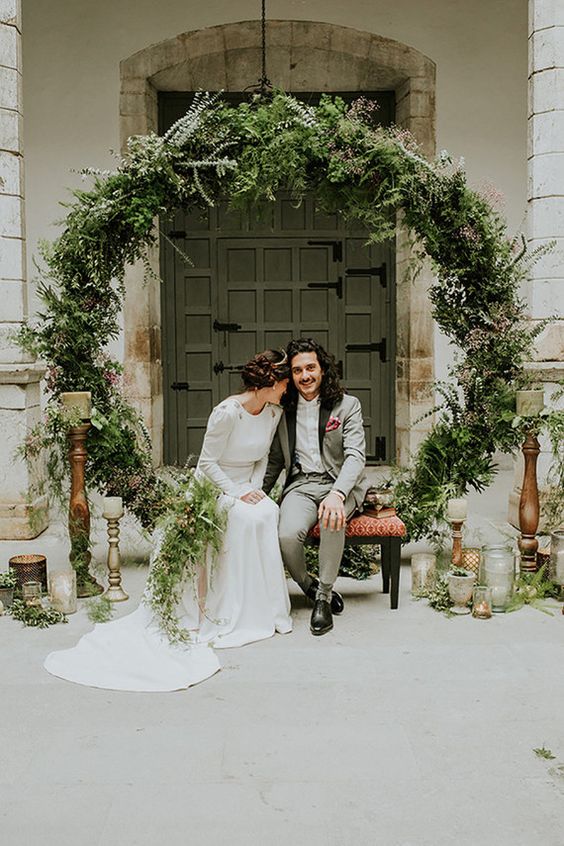 Image above: M2 Visual Studio
We may have saved the best 'till last with this circle backdrop! So much foliage and greenery - ideal for an autumn/winter wedding.
Looking for some awesome décor? Check out some of our faves!