Summer wedding bouquets consisting of gorge roses, peonies, daisies, dahlias, protea, wildflowers and plenty of foliage, are our current jam. The brighter the blooms, the better, we say!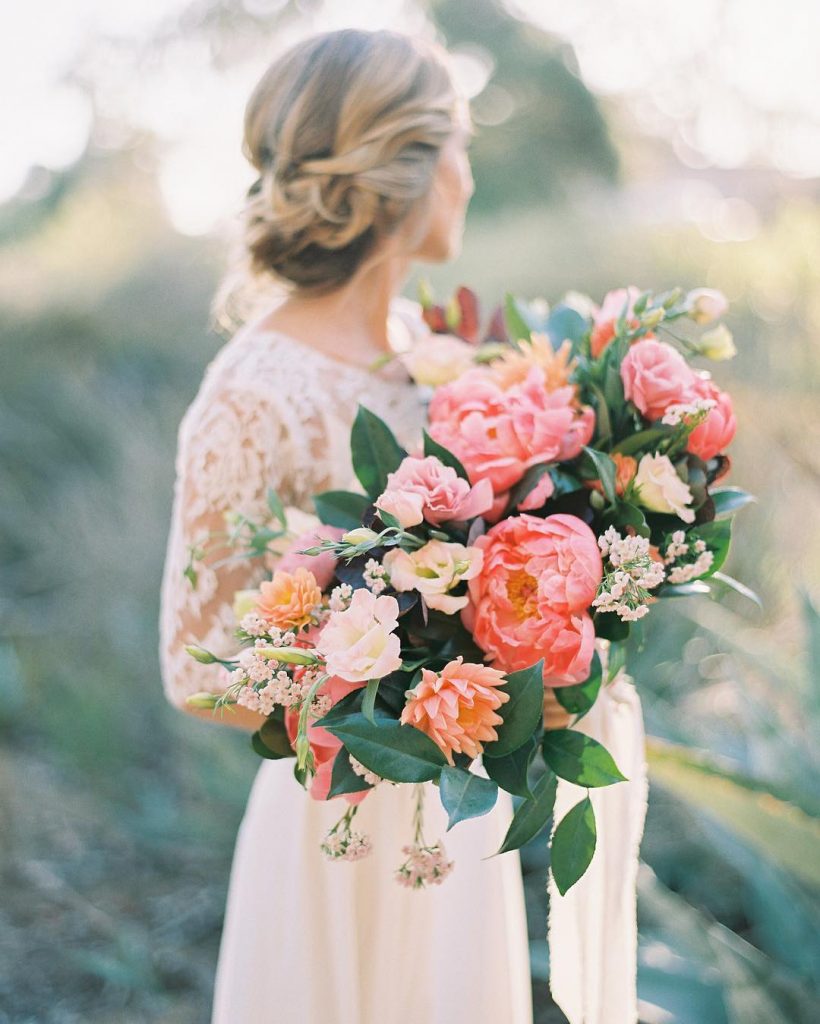 Beautiful pink dahlia, peony, and greenery bouquet above via Natalie Bray Photography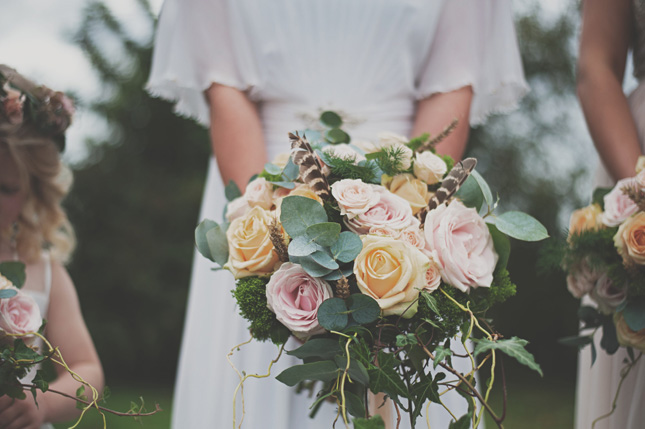 We're loving the rustic vibes from Michelle's flowers. Peach and pink roses, eucalyptus, moss, and ivy make up her gorge bouquet. Pic by Studio33 Weddings.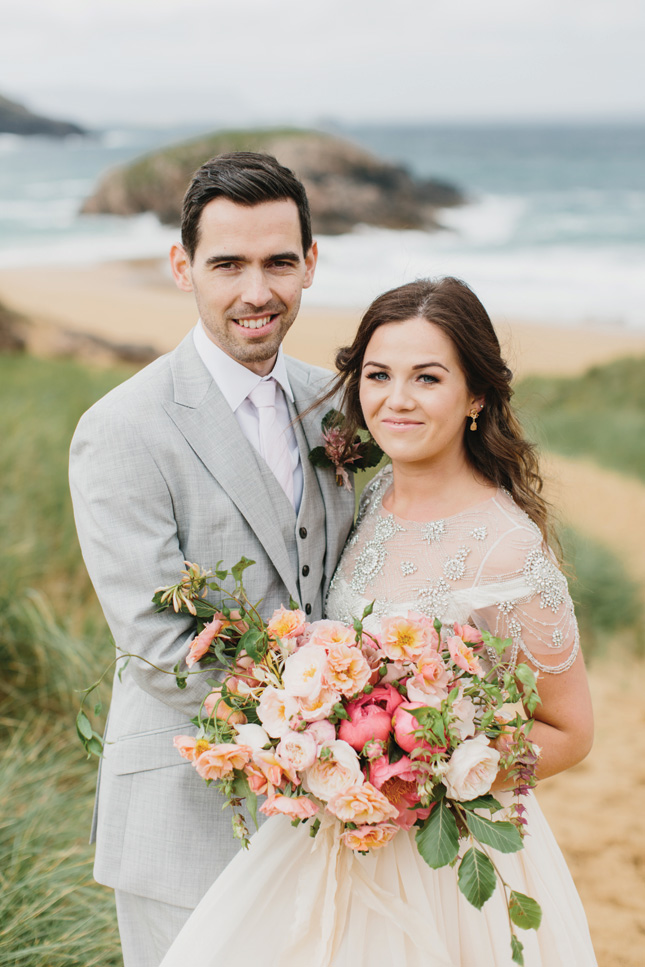 Image above from photographer, Claire Brown's gorge wedding shot by Paula O'Hara. Psst, it's featured in our current Summer issue!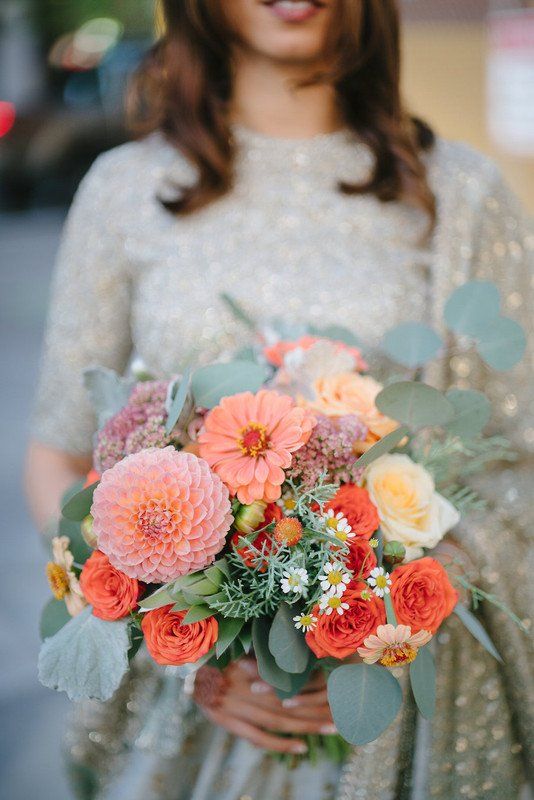 Peachy keen bouquet of zinnias, daisies, eucalyptus and sedum blooms via Plum Sage Flowers. Image by James and Schulze.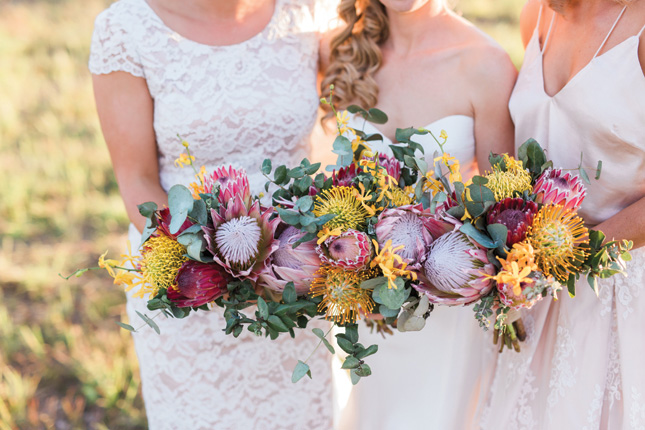 Awesome arrangements of protea, eucalyptus, and Australian wildflowers by Mixed Bunch Weddings. Pic from Charlene and Anthony's wedding by Mario Colli Photography.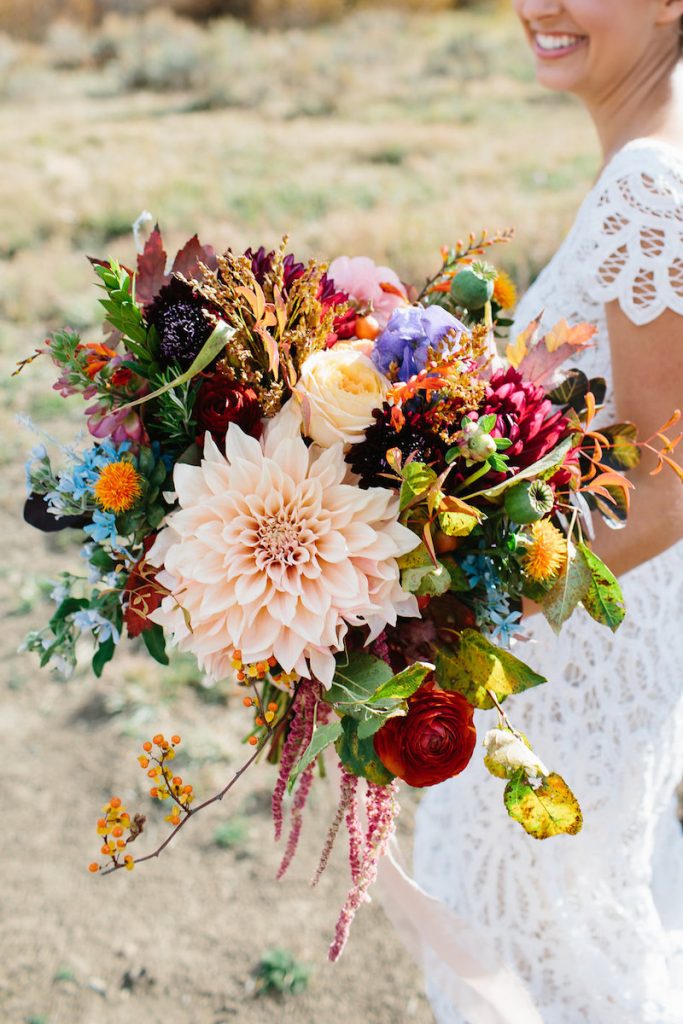 One of our faves, a super colourful bouquet of dahlias, roses, and wildflowers by Plum Sage Flowers.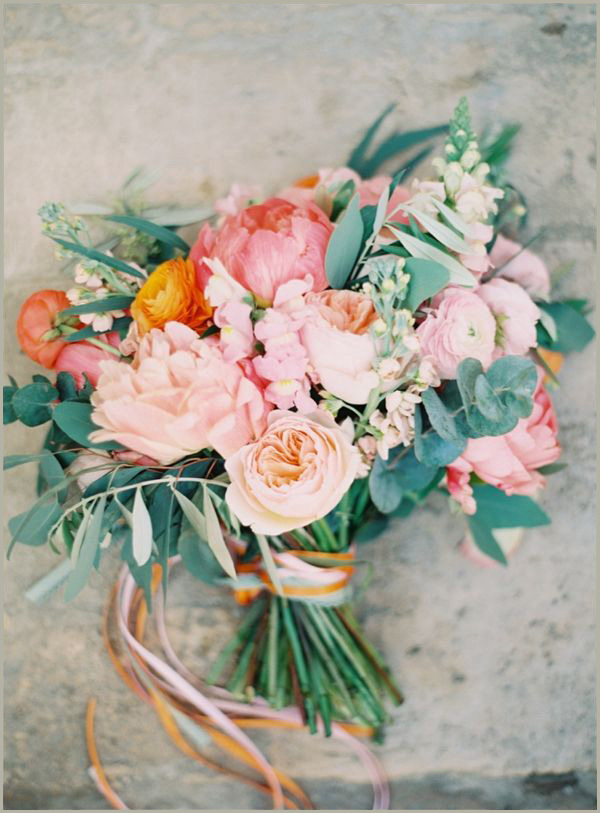 Pretty in pink peony, rose, ranunculus and foliage bouquet via Belle and Beauty Blog.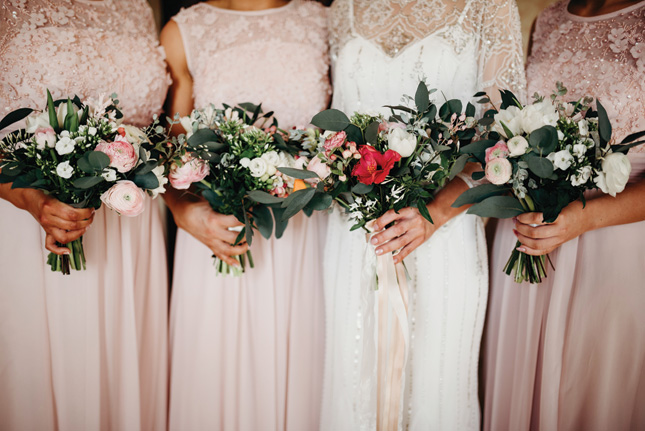 We love the pops of pink and peach in Lynsey and her 'maid's bouquets! Pic from Lynsey and Senan's wedding by The Lou's.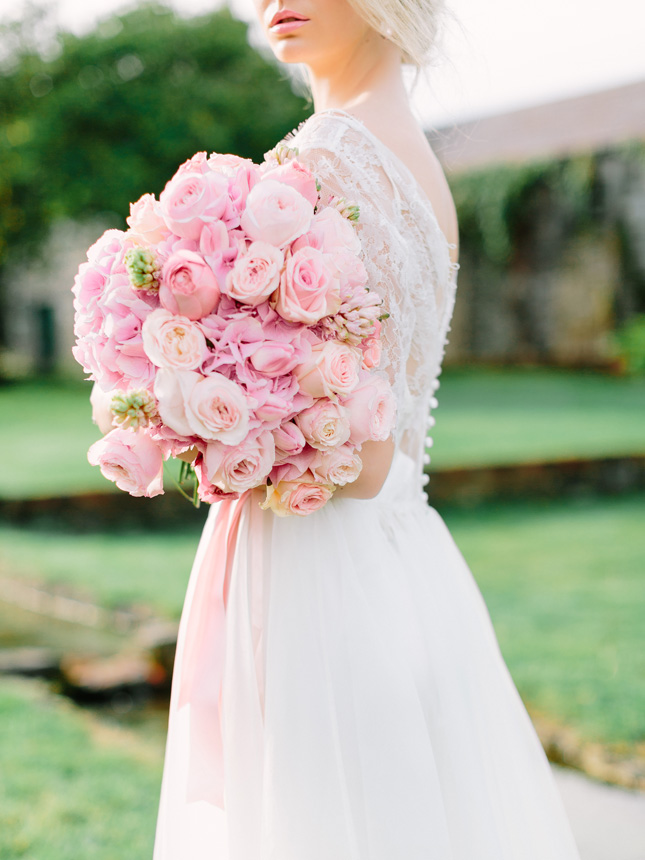 How about that for a bouquet?! Balla Florists created this gorge arrangement of pink roses, peonies, and hydrangea. Pic from Into the Light.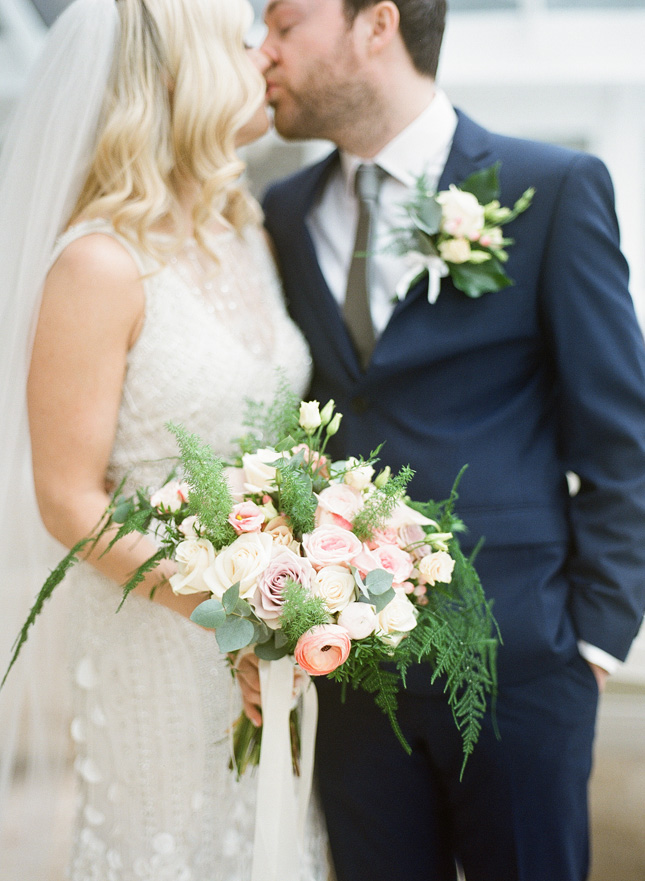 You really can't go wrong with a classic rose bouquet. Add some eucalyptus and fern and you've got a match made in heaven. Pic from Jenny and Keith's wedding by Brosnan Photographic.
Looking for your dream team of wedding vendors? Look no further - check out some of our faves!