Pastel wedding details go hand in hand with summer weddings. We're counting down the days until the sun comes out, and we've got a glass of bubbly in our hands.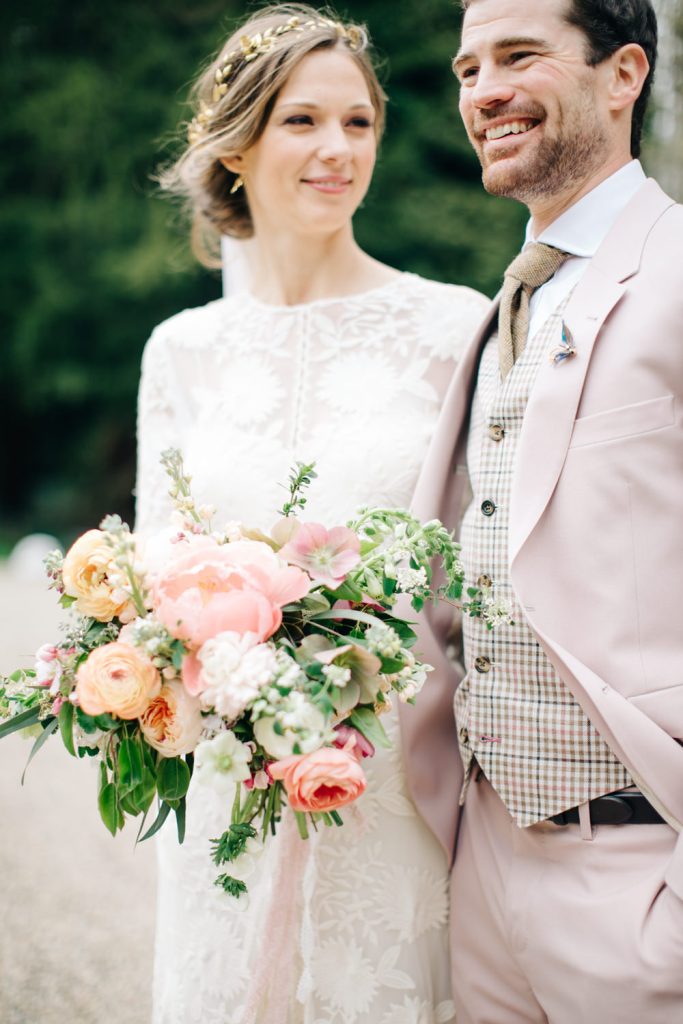 Bride and groom by MJ Photography
Pastels are not just for the gals, you know. We're loving this groom's blush pink suit - it complements his bride's flowers beautifully.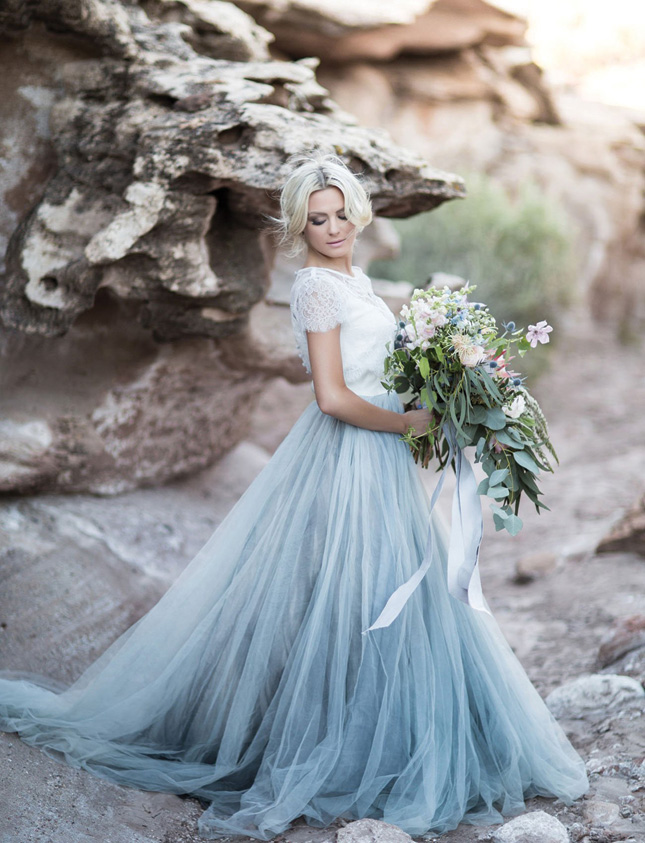 Image above via Tyler Rye Photography
If we had a wedding dress like this, we'd never take it off. From the drama of the tulle skirt to the cute, capped lace sleeves - we love it all!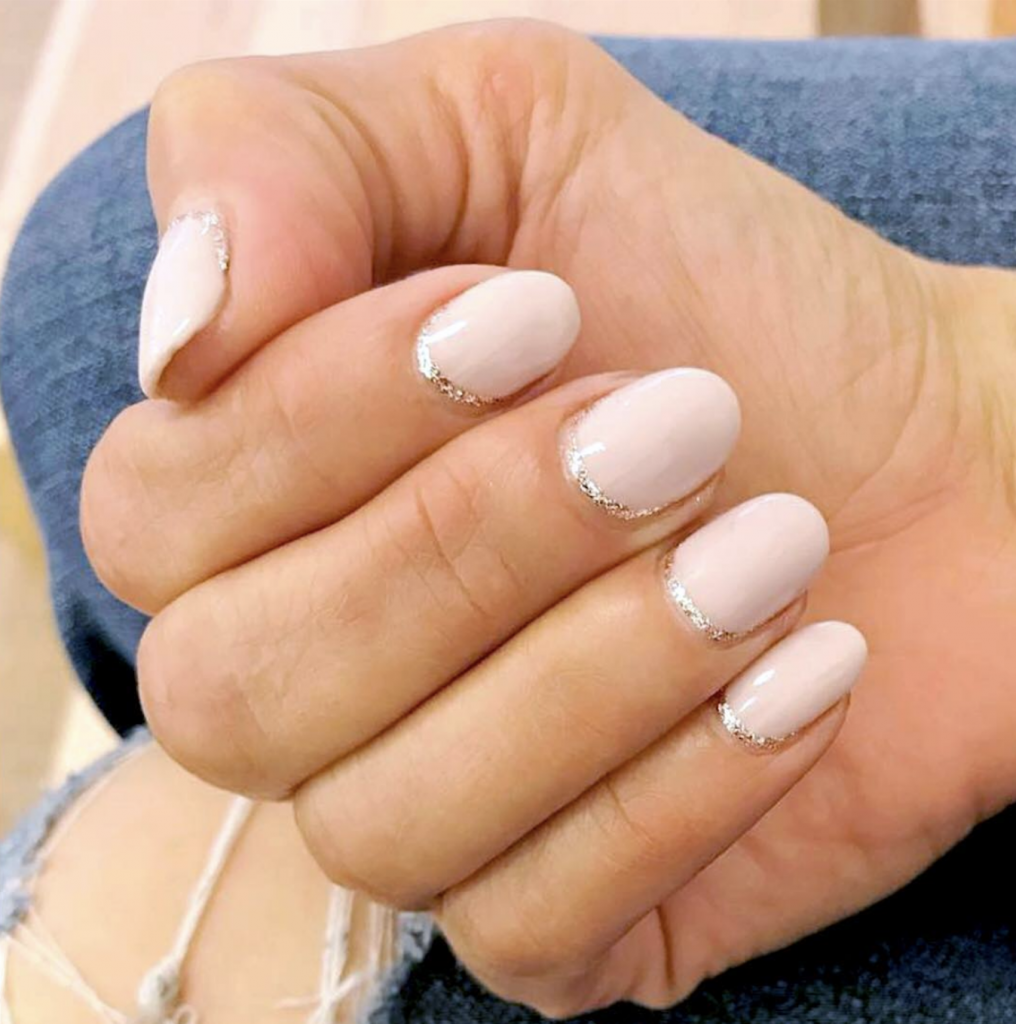 Nails by Olive & June
When it comes to wedding day nails, this mani tops our list. Let's all agree to leave the classic French manicure in the past, shall we?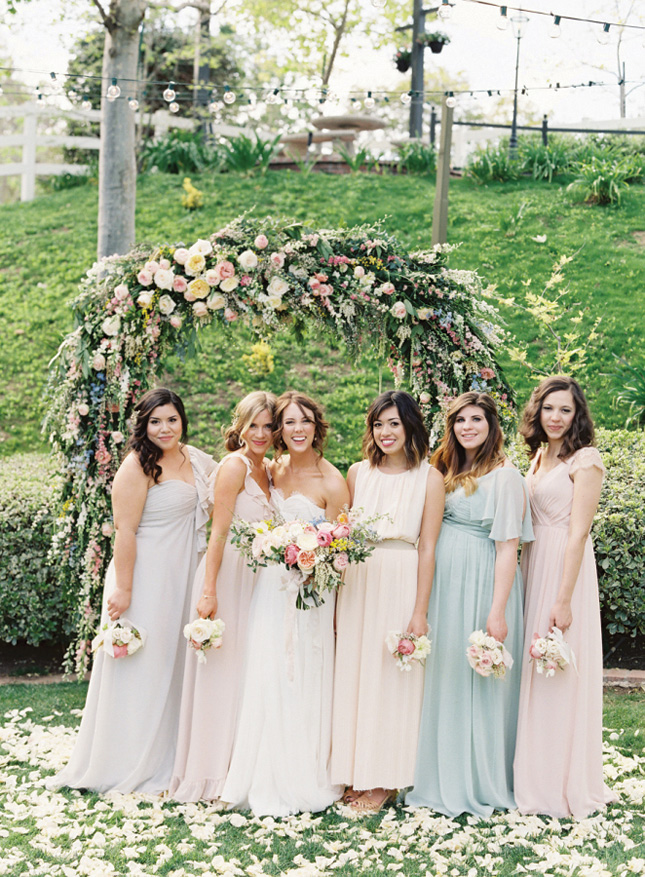 Bridal party by Michael Radford Photography
Why not mix it up a little and have your 'maids dress in various pastel shades? This way, you have different colours to suit different skin tones.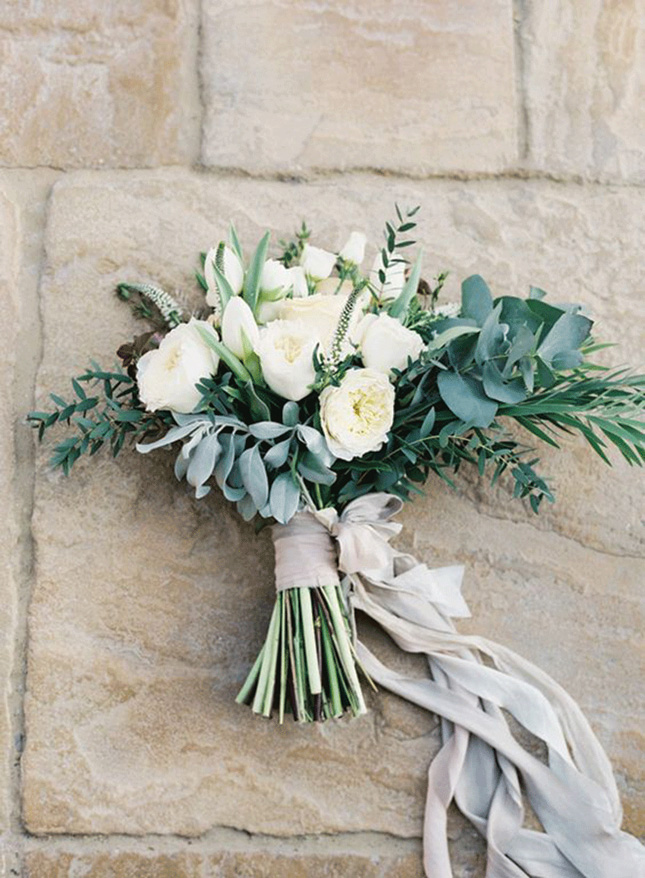 Bouquet by Vicki Grafton Photography
If you don't want to go the whole hog on a pastel bouquet, why not incorporate some pretty pastel ribbon instead?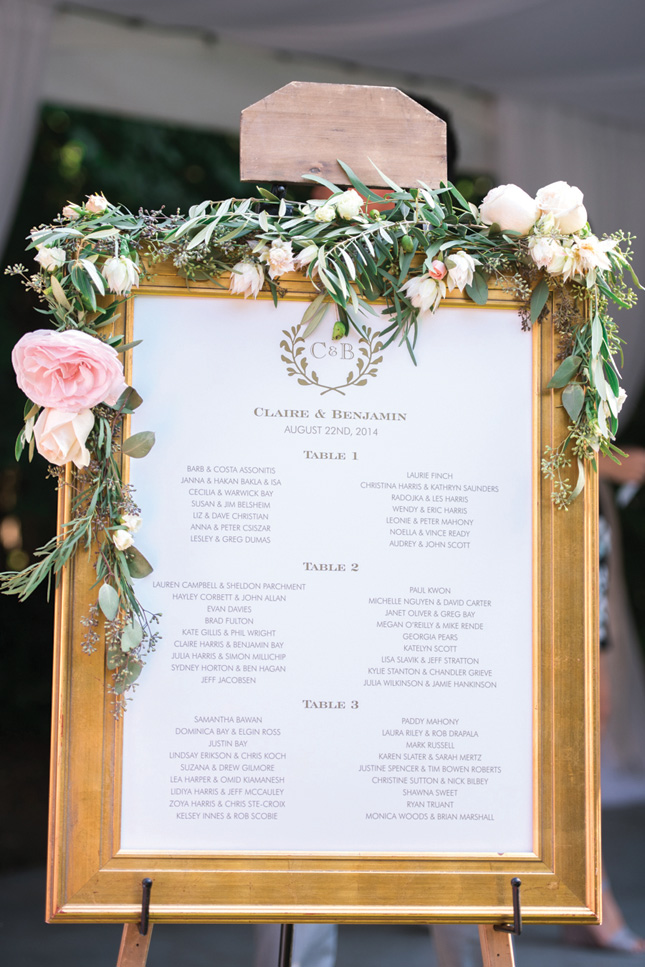 Table plan shot by Blush Wedding Photography
Looking for a quick and easy way to dress up your table plan? Adorn it with gorgeous fresh blooms for some effortless décor.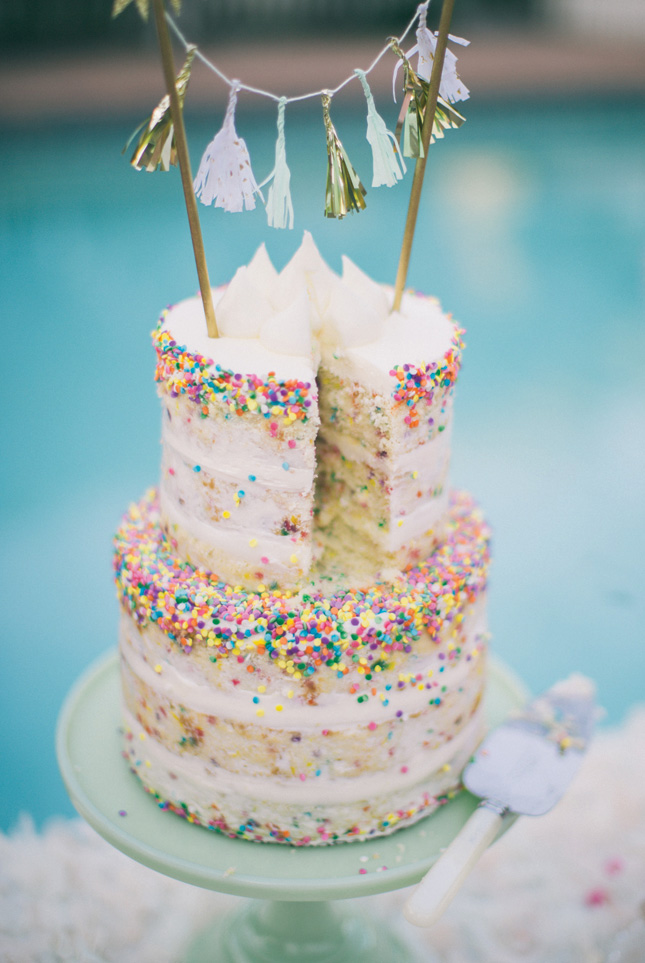 Funfetti Cake by Kelsea Holder
This cake, though! Colourful sprinkles aside, the addition of the mini tassel garland is a bonus in our eyes.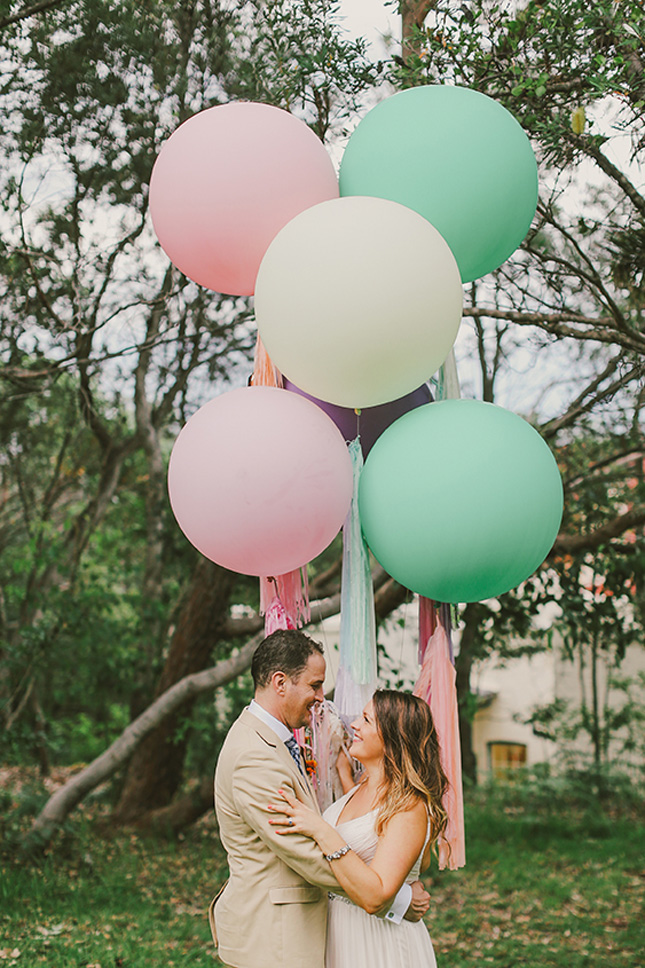 Pastel balloons shot by Lara Hotz Photography 
Is there anything better than balloons at weddings? From arches to grand installations, we love them all! These cute pastel tassel balloons are ideal for awesome photos ops. You can get similar ones on Hippenings.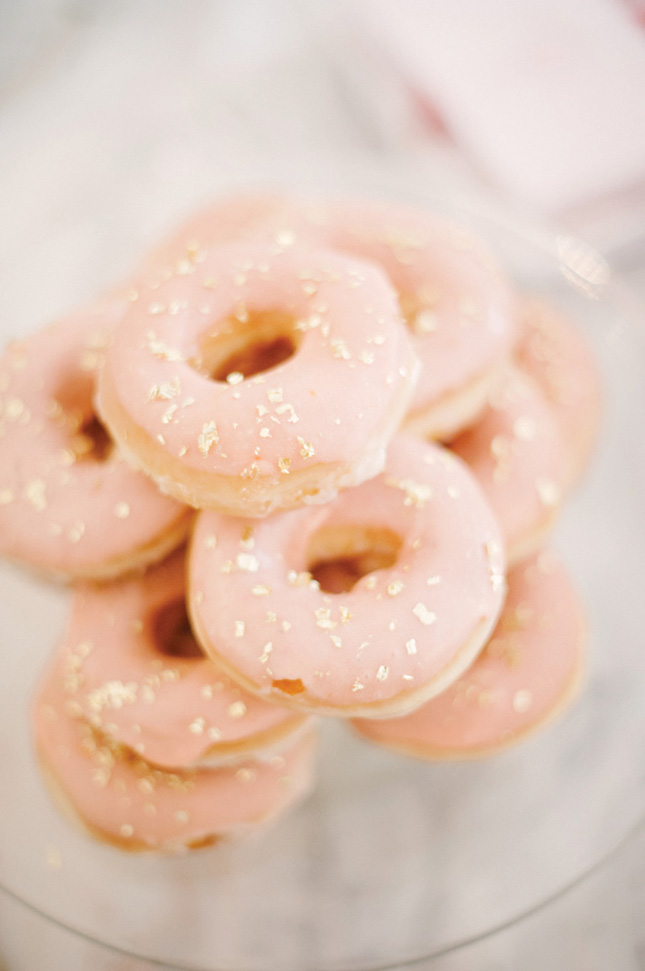 Delicious donuts via Heidi Lau
Last, but by no means least, donuts. Will they ever go out of fashion? We sure as hell hope not!
On the hunt for your wedding squad? Check out some of our recommended suppliers!