Pampas grass wedding décor is our newest obsession at Confetti. From awesome ceremony backdrops to deadly bouquets, we've got you covered.
The Backdrop
As you may already know, we're huge fans of creative and fun ceremony and reception backdrops. There's no such thing as too much, in our eyes. Go all out with this moon-shaped backdrop or opt for something more subtle like the geometric triangle. There's something to suit all tastes. We're particularly fond of the hanging feathery installation - dreamy.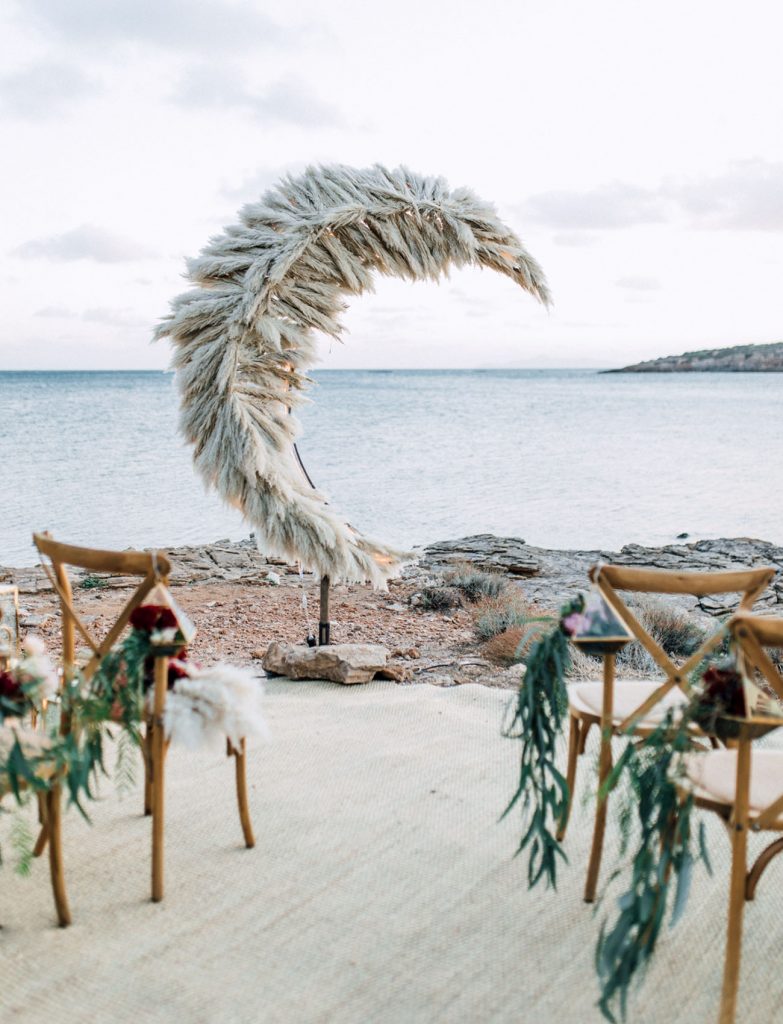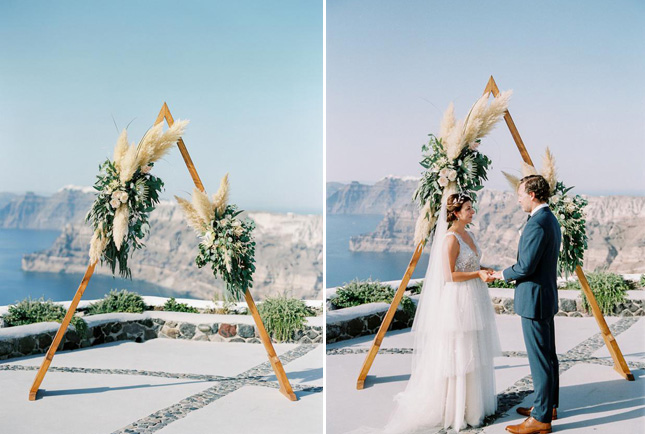 Sostiris Tsakanikas Photography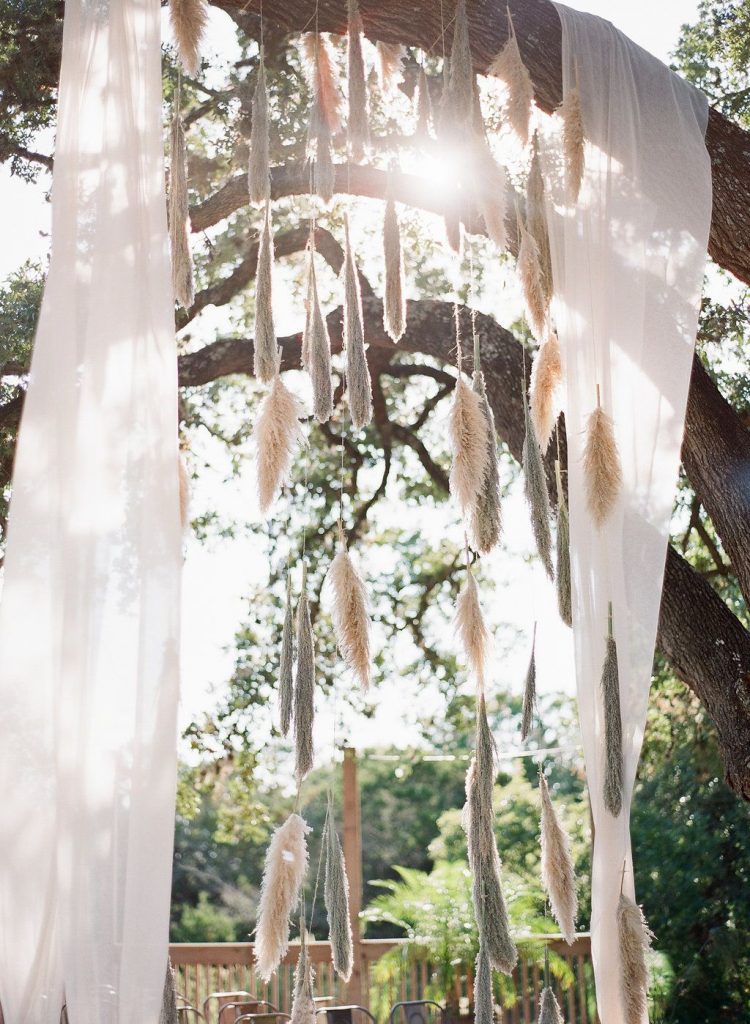 The Bouquet
Incorporating pampas grass into your bouquet will add softness and movement to your arrangement. Now, we need to talk about this amazing pink pampas grass bouquet below - it's giving us life. Go hard or go home, we say.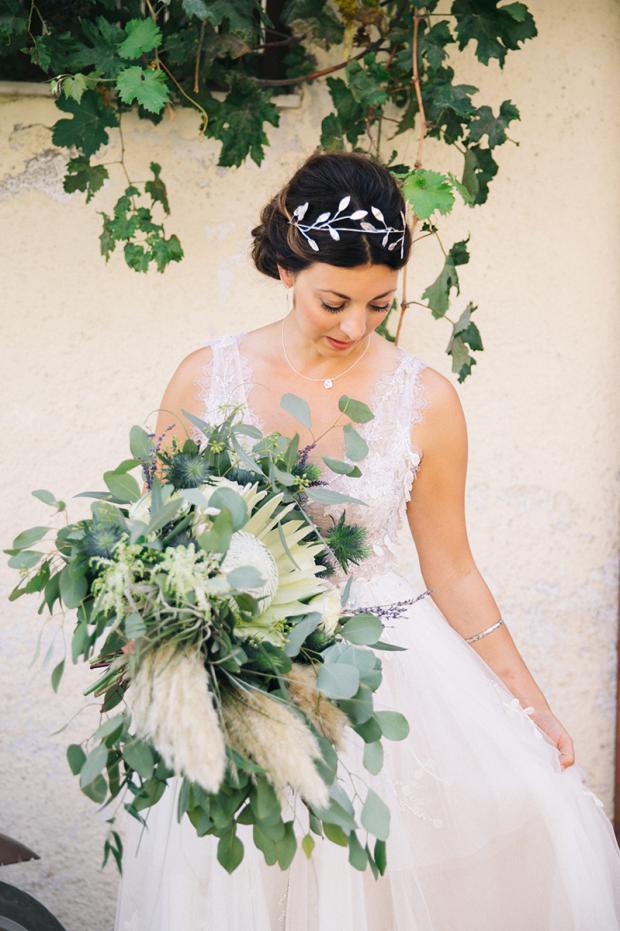 Sostiris Tsakanikas Photography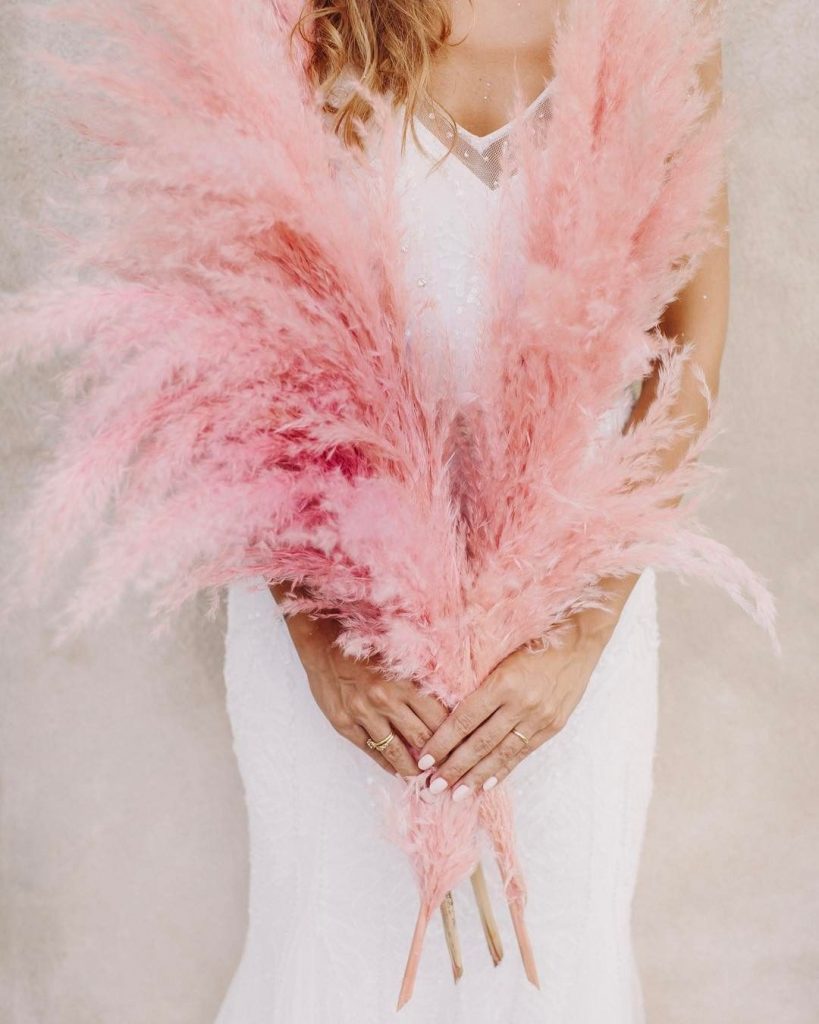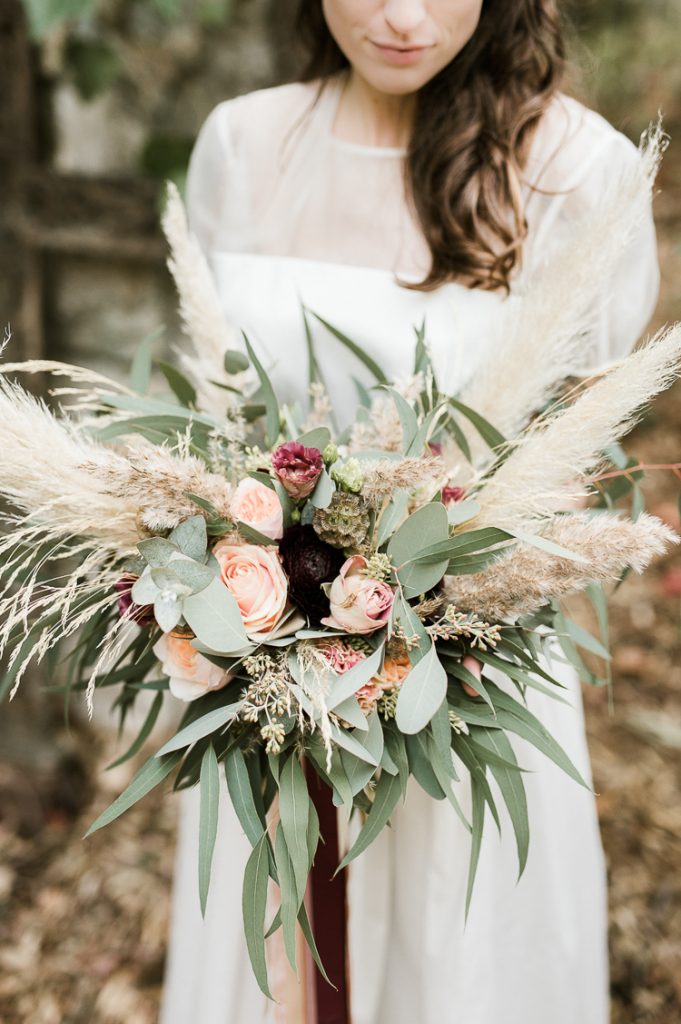 The Table Décor
You can go all out with big hanging installations, over your guests' heads (see below), or you can place stalks of pampas grass on your tables. Either way, it's a gorgeous touch and will really add something special to your décor.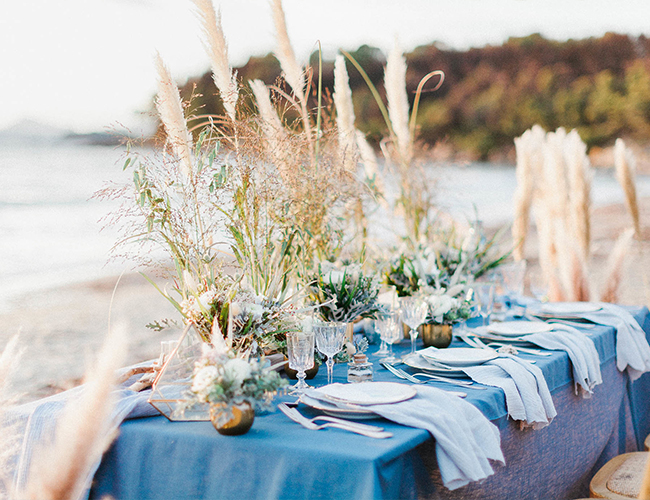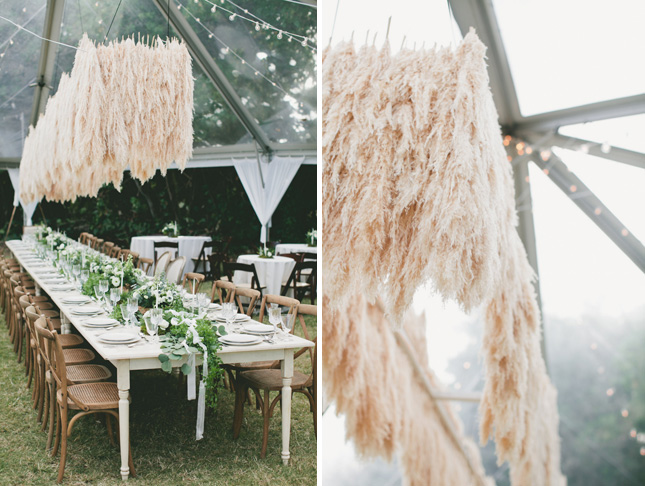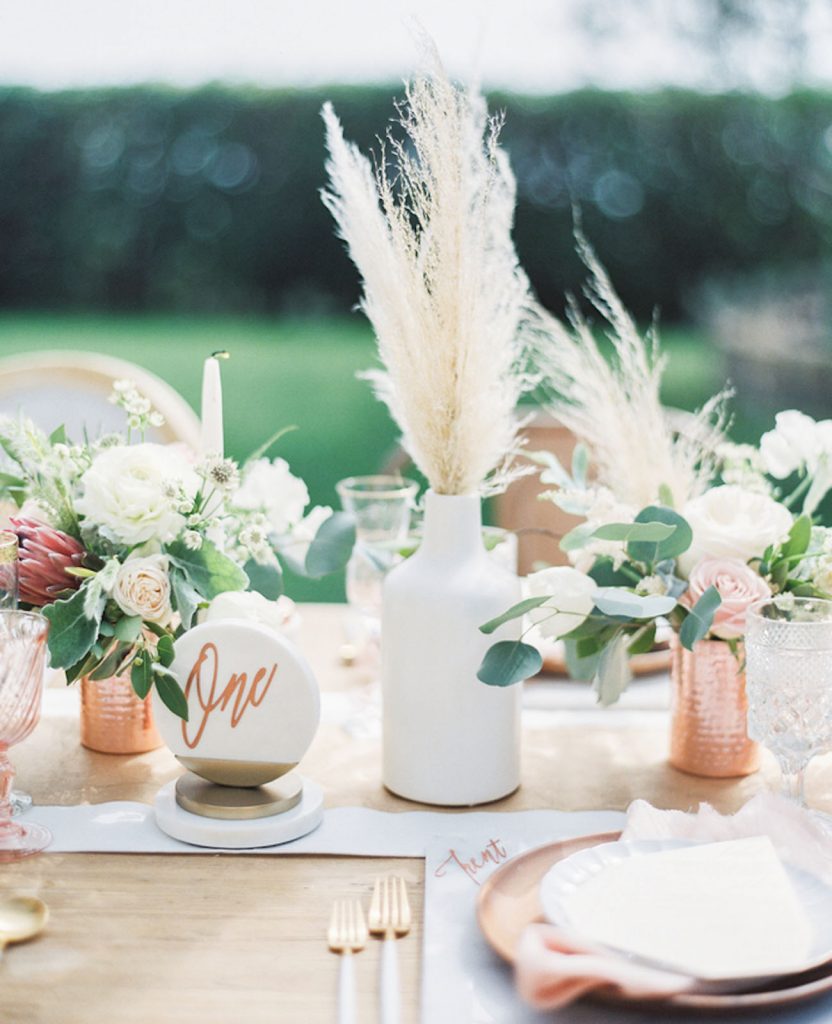 On the hunt for your wedding vendors? Check out some of our recommended suppliers here.