Navy wedding details...with a metallic twist are what's getting our hearts racing lately. We're loving this wedding décor trend and it's ideal for autumn/winter weddings.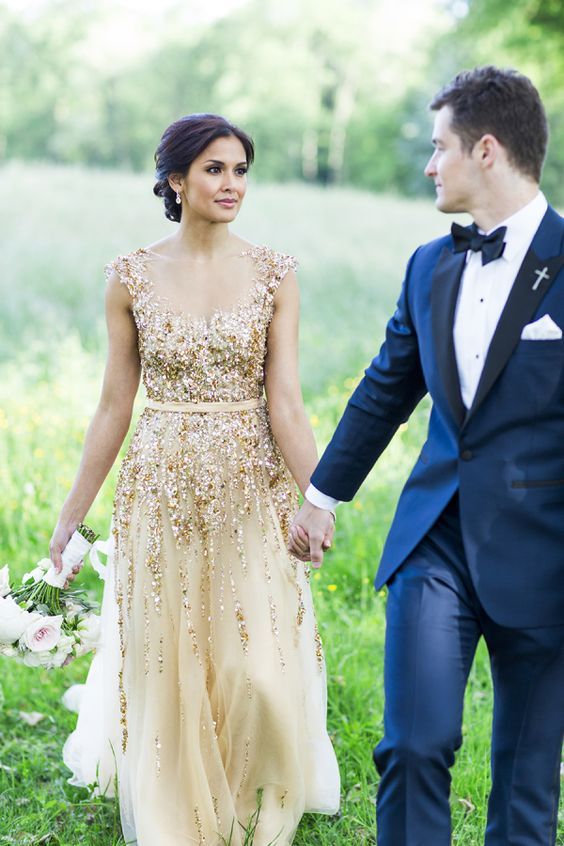 Wedding couple above capture by Lauren Michelle
This bride decided to go all out and full glam, and pair her gorgeous golden gown with her hubby's slick navy suit.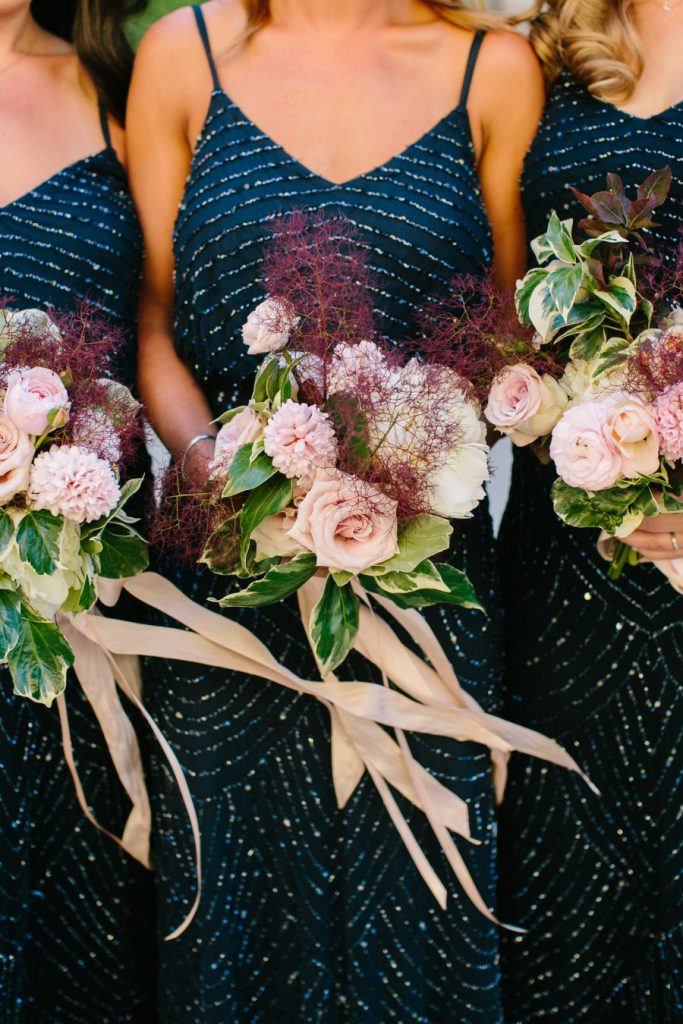 Bridesmaids above captured by Mirelle Carmichael
Metallic and beaded bridesmaid gowns are very popular for A/W weddings. Deck your 'maids out in beaded navy gowns, like these (pictured) and you could even add a little cover-up for colder weather.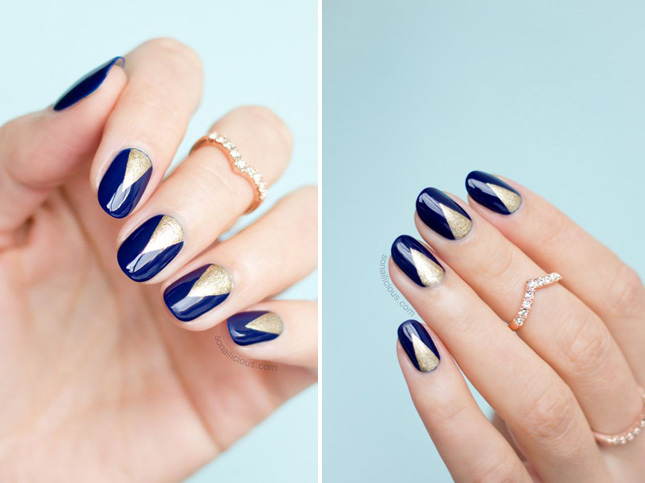 Nails above via SoNailicious.com
These bridal nails are goals! We're all over anything geometric, so these nails are right up our street!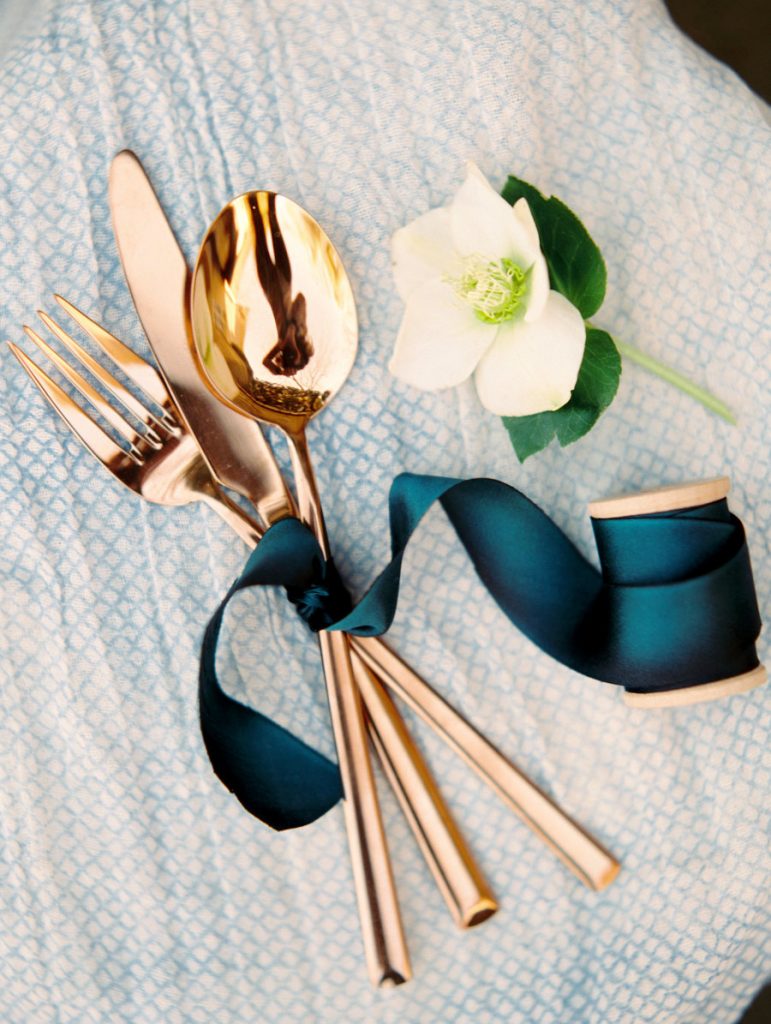 Image above via Oh Best Day Ever
How sweet is this cutlery? So simple to recreate yourself, too. This is ideal for couples who want beautiful, simplistic décor elements.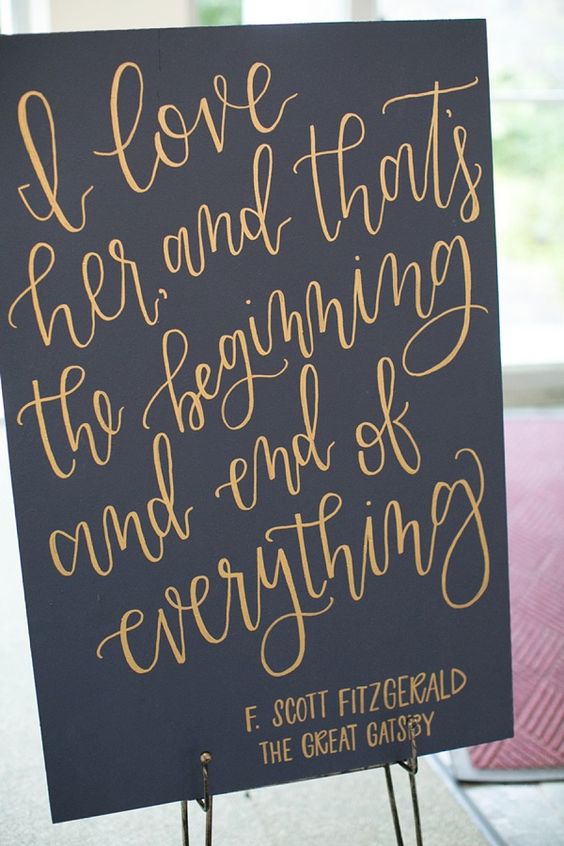 Sign above via Amanda Hedgepeth Blog
Know someone who's a dab hand at beautiful calligraphy? Here's a sweet little job for them - get them to create a beautiful big quote welcoming guests into your reception room.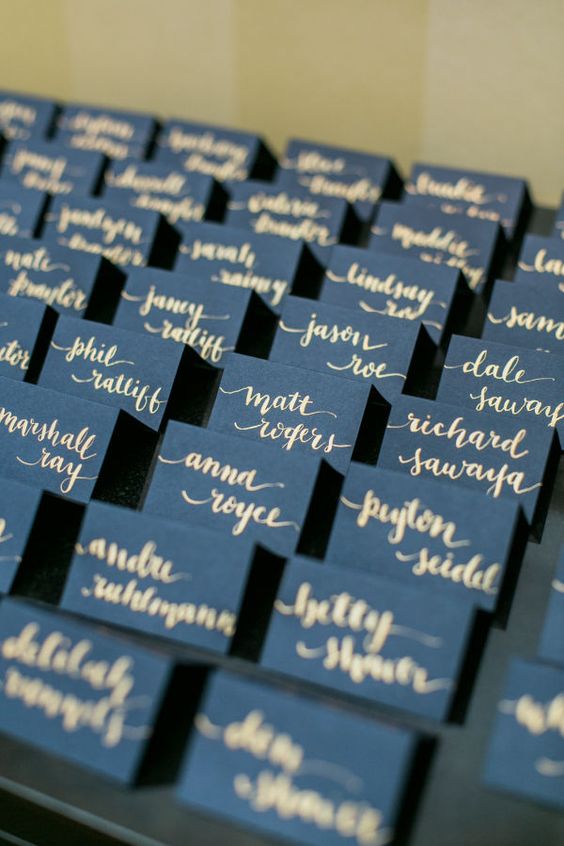 Place cards above shot by Amanda Watson Photo
You could also get that friend (see above) to write out pretty little place cards, like these. You may have to pay them in chocolate and Prosecco, but I'm sure they could be persuaded.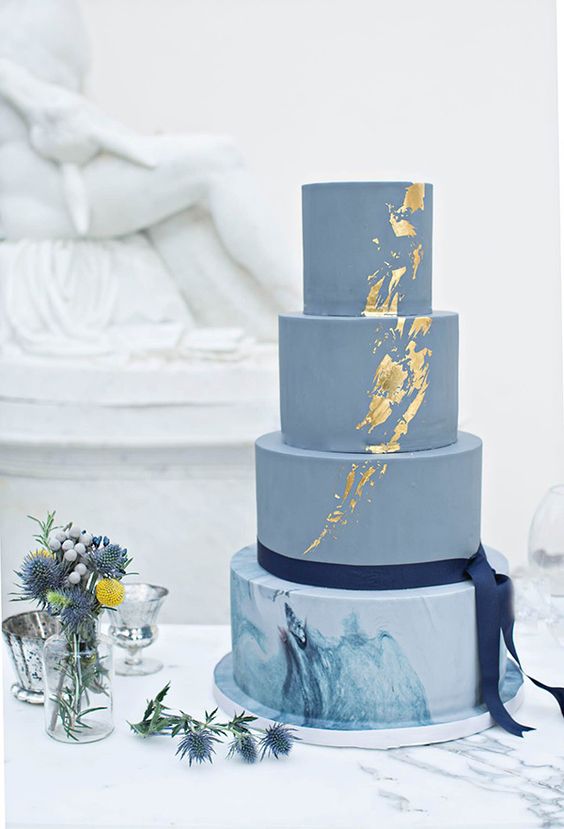 Cake above via The Wedding Cake Boutique
This wedding cake has all sorts of trends going on - from marble to gold leaf, we're obsessed!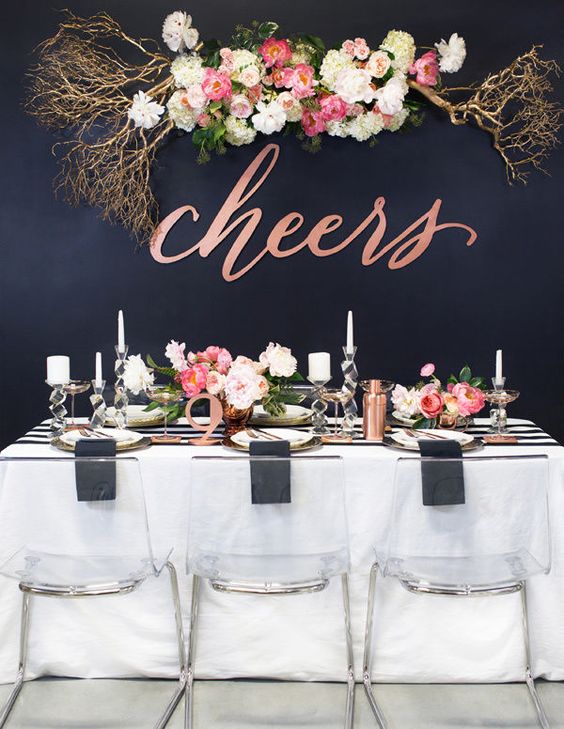 Reception setting above by Ben Q Photography
It's a massive 'HELL YES' to all of the above! The laser-cut 'cheers' sign is so simple, yet beautiful, and don't get us started on that floral installation with a metallic branch! This couple too the navy wedding trend to new levels. We love!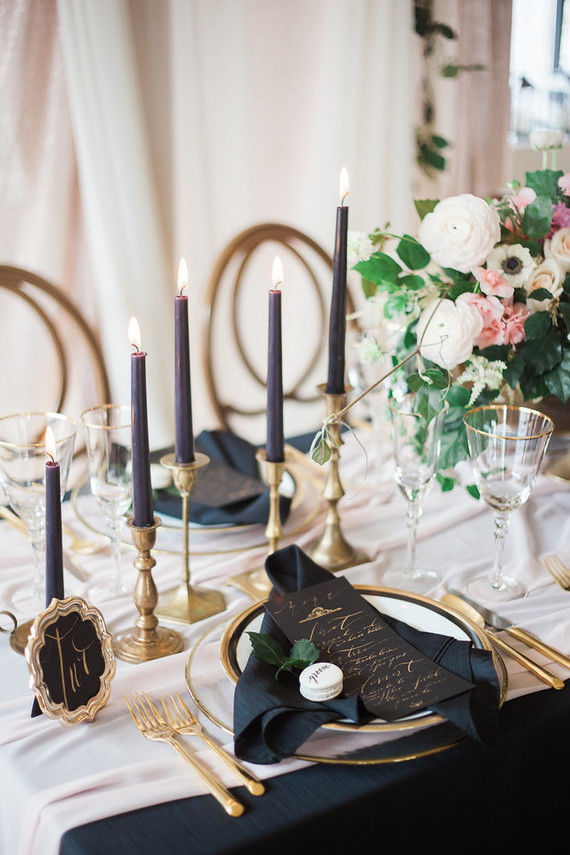 Tablescape above shot by Gemini Photography Ontario
Ah, this tablescape is so regal and elegant looking - ideal for a formal winter wedding.
Searching for the perfect vendors? Check out some of our faves!