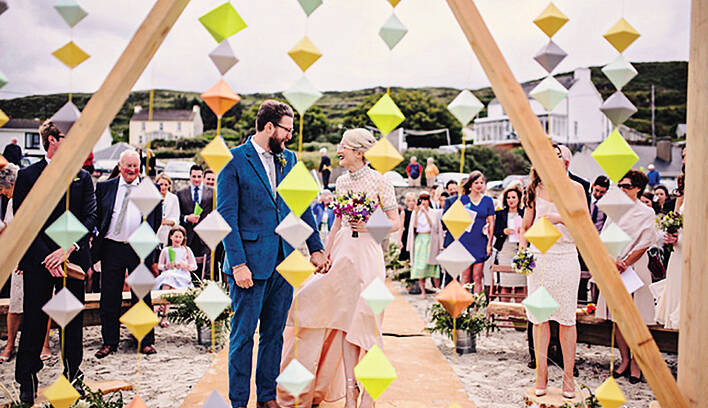 Image above via Moat Hill Photography
Be still my beating heart... The obsession with geometric print continues and doesn't look like it's going away anytime soon. Everything from stationery to backdrops and even delish cakes, we've put together an array of gorge inspiring geometric wedding décor that you can incorporate into your wedding day. Enjoy!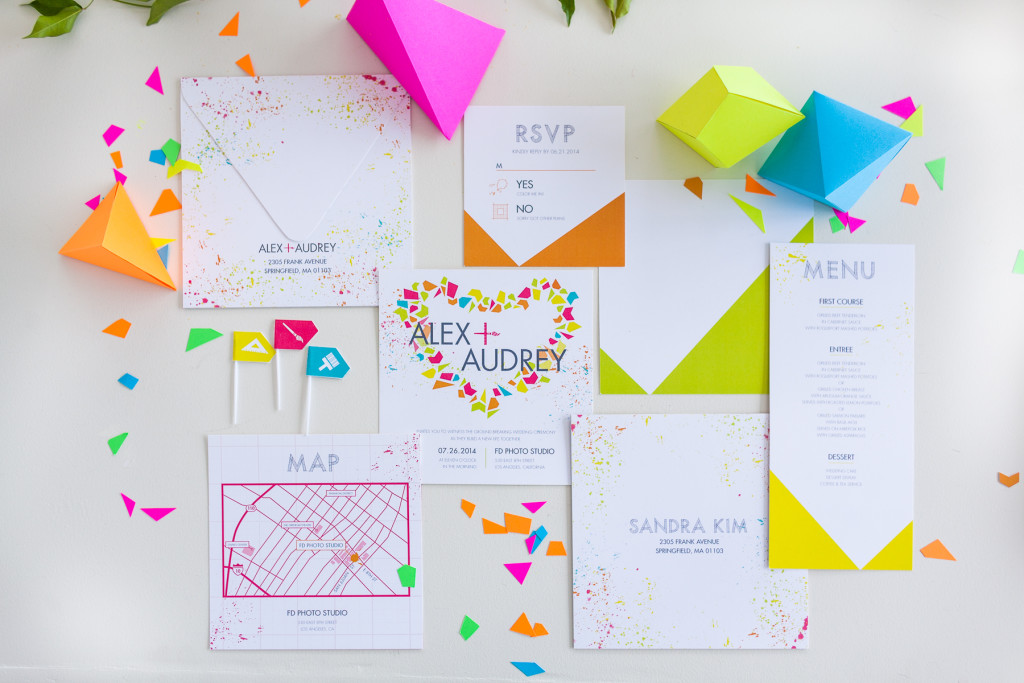 Geometric prints AND neon? We need to sit down. In love with this bright and bold stationery by Tiffany Hahn Design!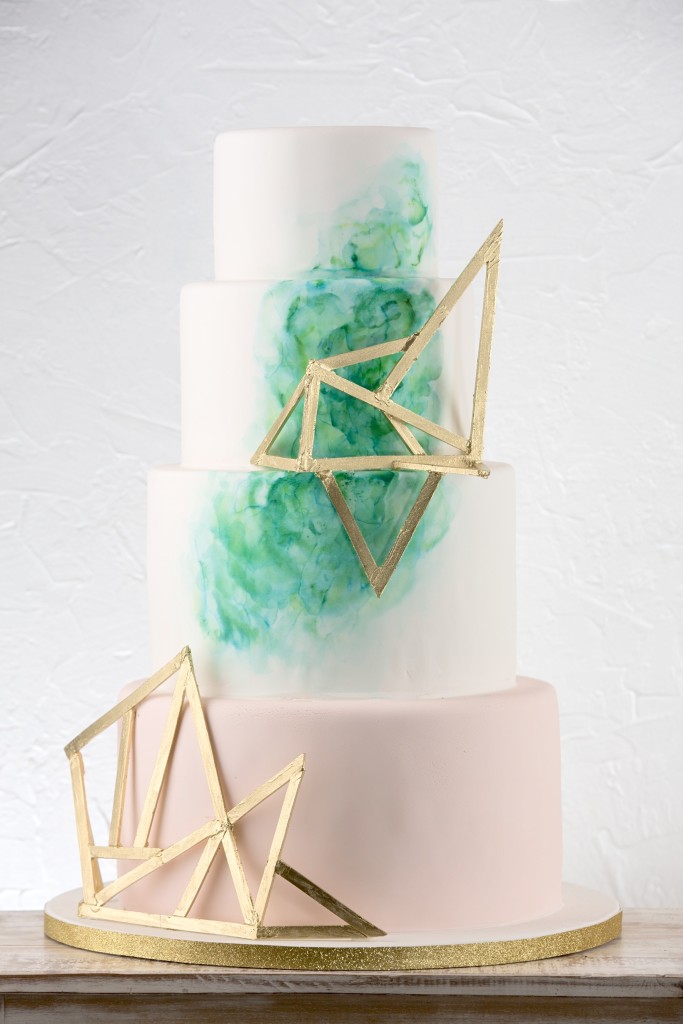 The pastel pink icing give this cake by The Frosted Affair, a romantic feel, yet the sea green wash and gold geometric accessories give it a little bit of an edge. LOVE!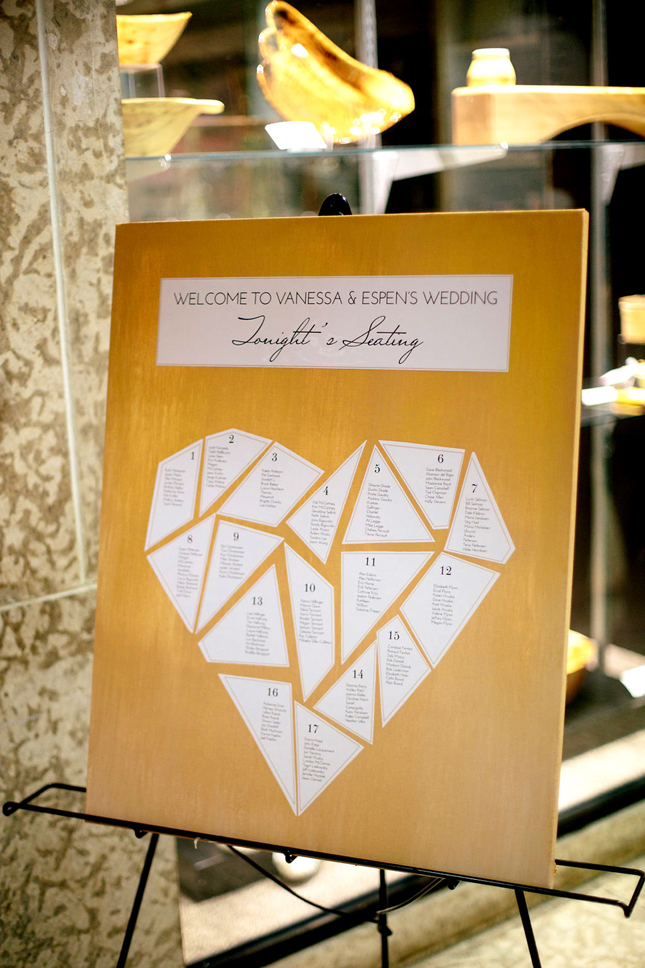 Such a cute seating plan idea from Heart Stone Paper and the best part? You can totally go all DIY on this and save a bit of cash! Kerching!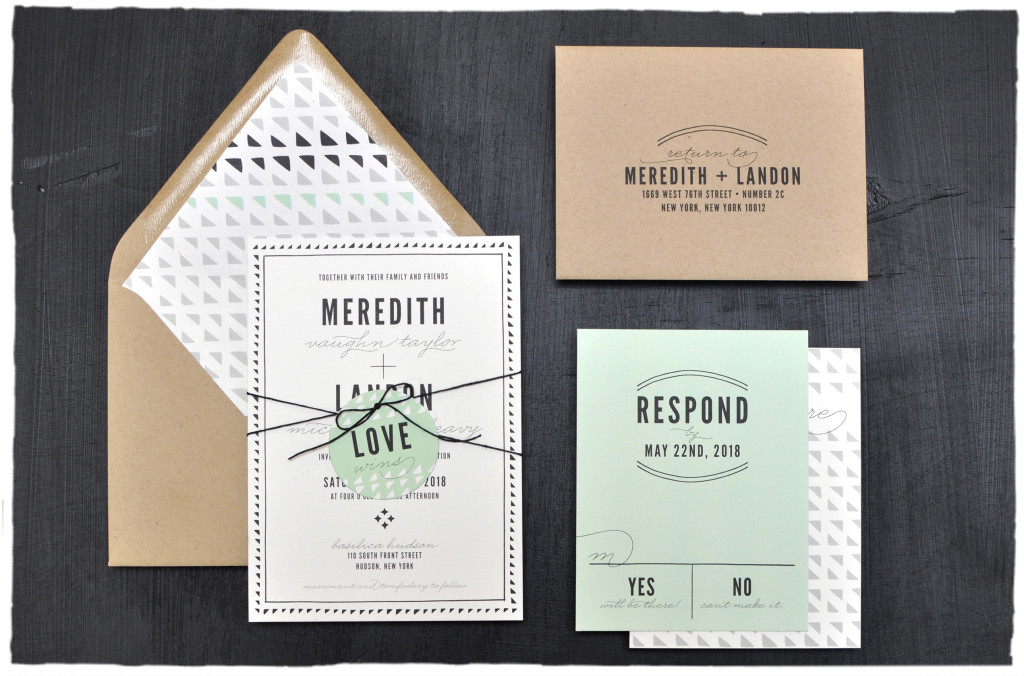 We adore this gorge stationery from Smitten On Paper. The colours compliment each other perfectly and are ideal for spring weddings!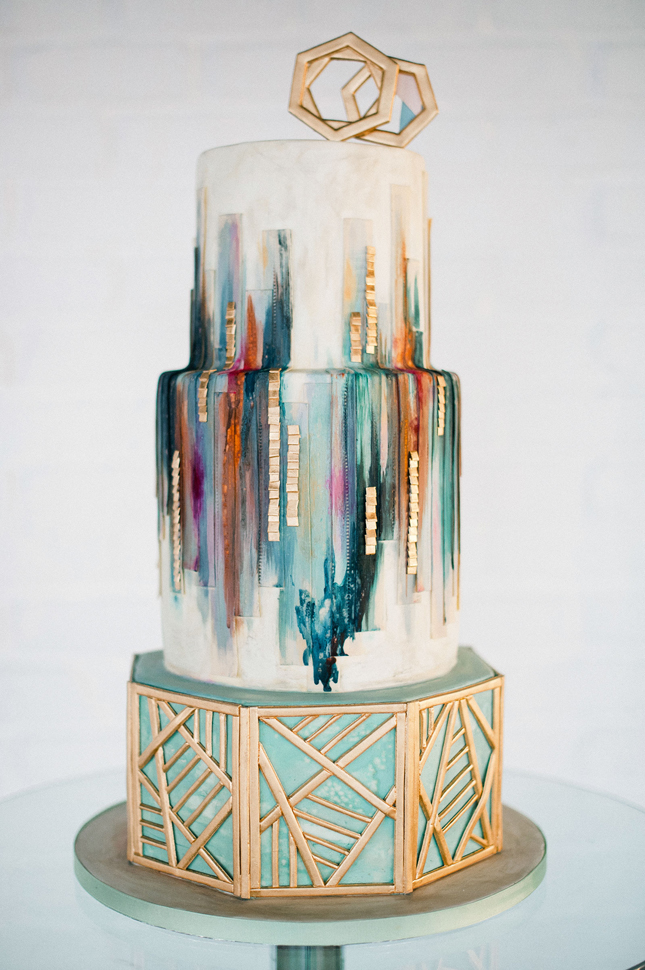 For the more daring bride-to-be! This cake from Olofson Design Wedding Cakes, London is a little on the wild side when it comes to wedding cakes, but we LOVE it! Why fit in when you can stand out, eh?!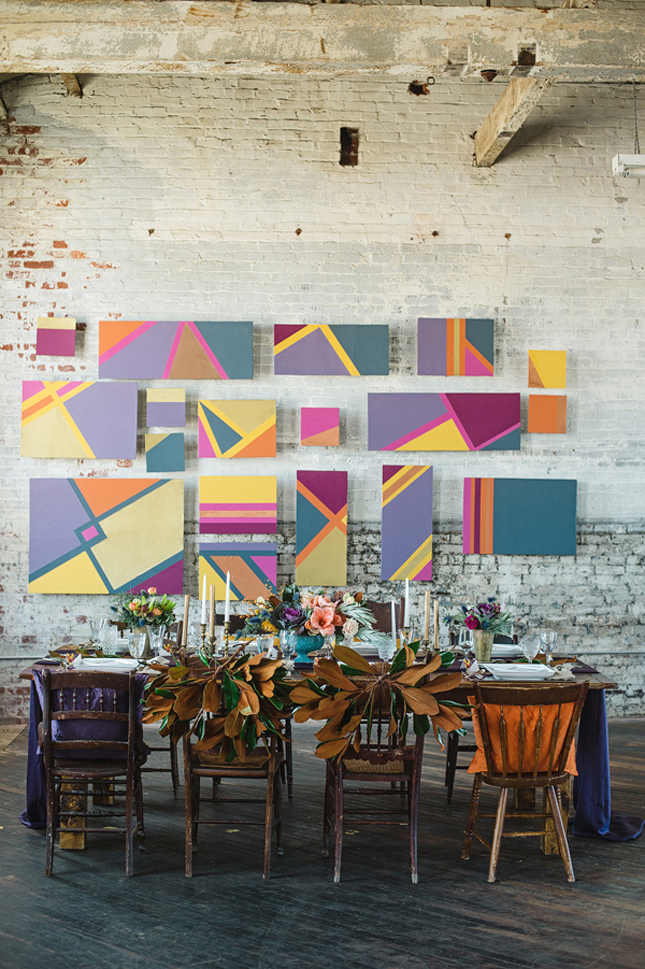 We love these wall hangings - they're the perfect additions for a rustic themed wedding. If you are feeling extra inspired, you could attempt to make them yourself. Or not, we won't judge. (Image via Alexandra Whitney)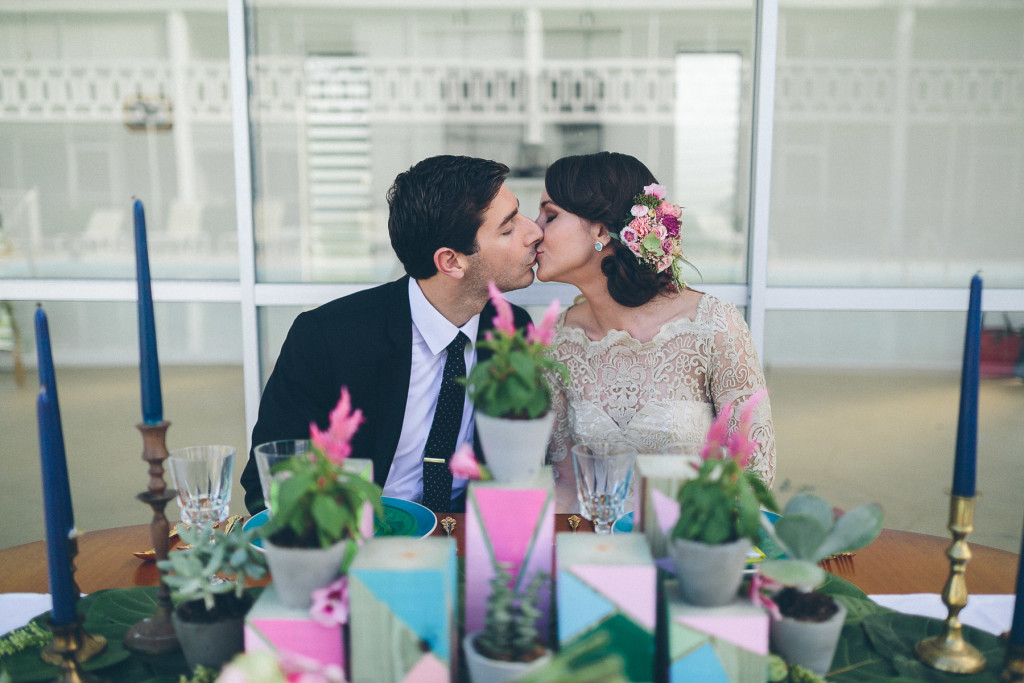 This is such a stunning image, captured by Daniel Lateulade. Note the adorable painted blocks on the table, perfect little additions to the table for your geometric wedding!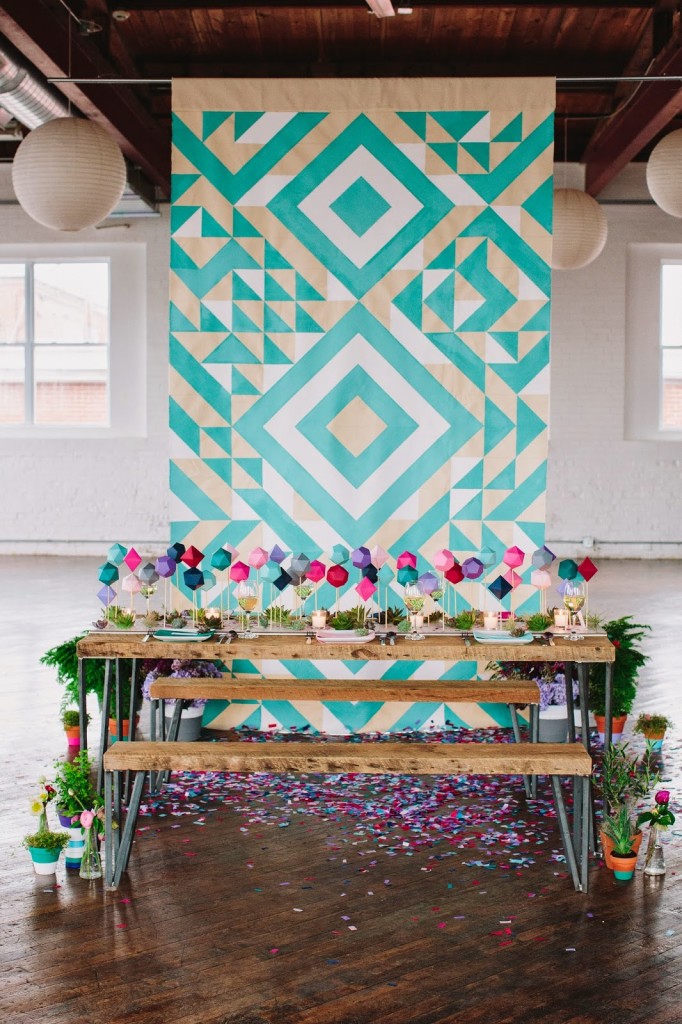 Geometric overload! This set-up is for all you enthusiastic geometric lovers out there (myself included!) Check out the attention to detail here, from the backdrop to the table décor and even the confetti. The ultimate geometric wedding inspiration! (Image via Lauren Fair Photography)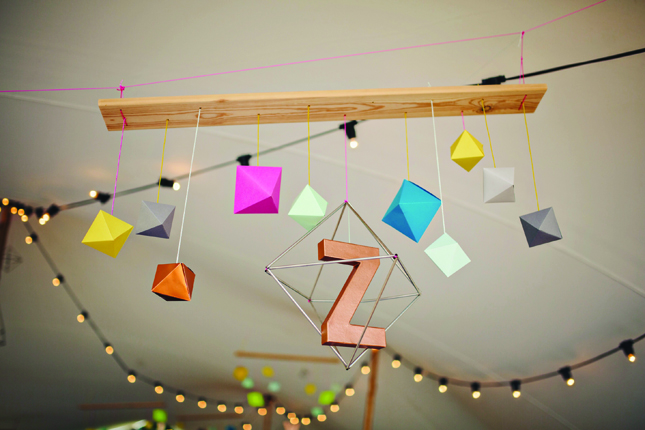 These hanging accessories are so beautiful from one of our fave weddings, Chris and Carine's featured in the current issue of 25 Irish Weddings 2016! (Image by Moat Hill Photography)