Geometric wedding details have been a favourite wedding trend of ours for a while now. It's a surefire way to make your wedding a slick, modern affair.
Dress above: Georgia Young Couture
The Freyja gown by Melbourne designer, Georgia Young Couture is 100% the geometric dress of dreams! We love the cut-out sheer paneling and capped sleeves.
Headpiece above: Sarah Loertscher
If you're looking for a more subtle way to incorporate geometric wedding details, this super cute headpiece by Sarah Loertscher would be ideal.
Images above: The Amburgeys Arizona Wedding Photographers
Swoon! Outdoor weddings are always so gorgeous and packed with natural light (something we don't see much of on the Emerald Isle!) This geometric backdrop fits like an absolute dream into this Arizona ceremony space.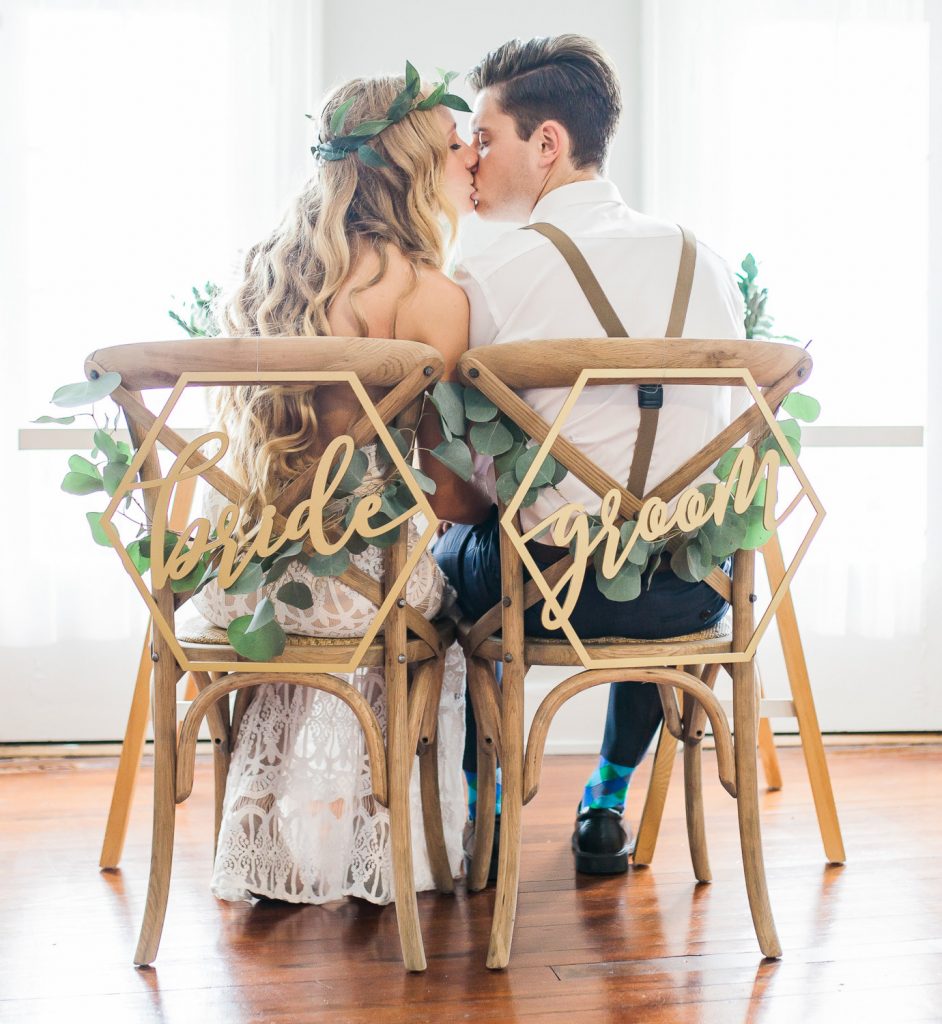 Image above via: ZCreateDesign on Etsy
We're taking geometric wedding details up a notch with these adorable chair signs. So simple, yet beautiful when dressed up with some eucalyptus.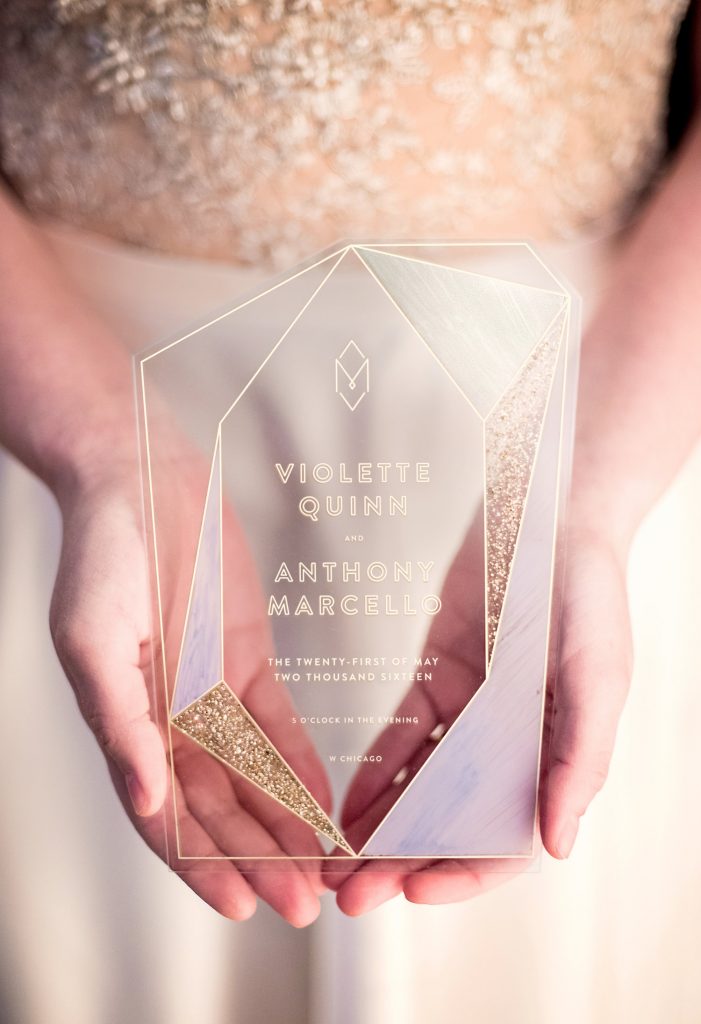 Above image: Belen Aquino of Gerber + Scarpelli Weddings
How awesome is this acrylic wedding invitation? We adore the gold glitter and slightly marble effect - it would tie in perfectly with your geometric wedding details.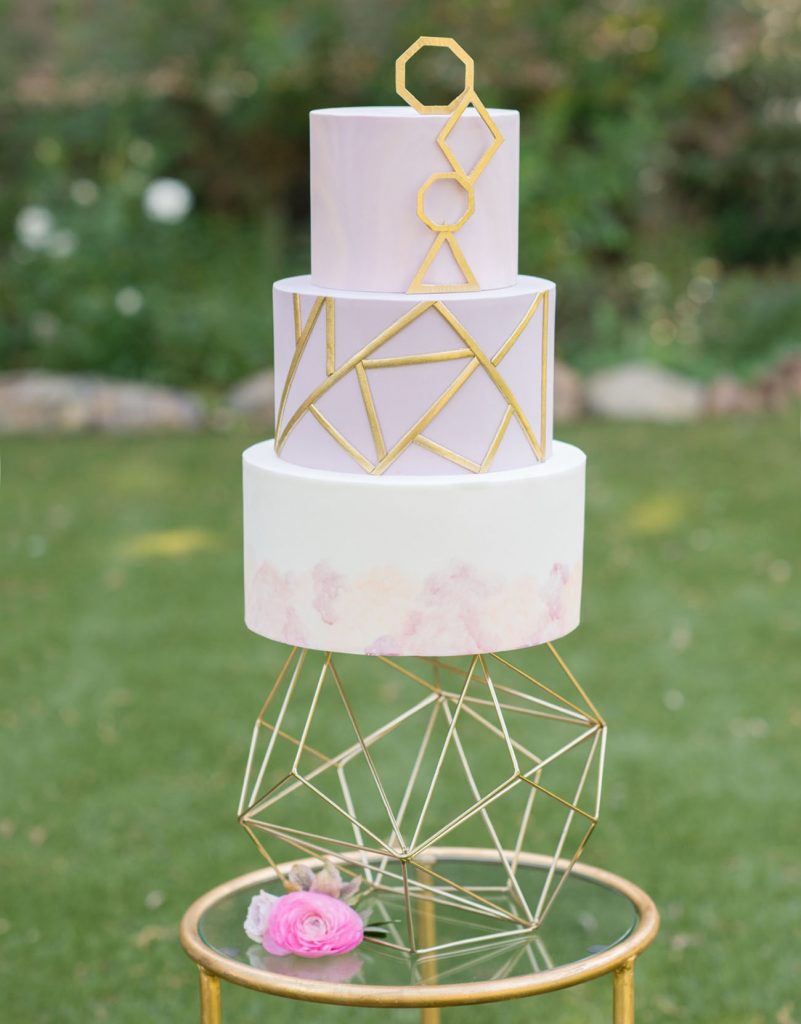 Image above: Krista Mason
This cake almost looks too good to eat...almost. They really nailed the geometric trend and incorporated some handpainted detailing along the bottom tier, to soften the overall look.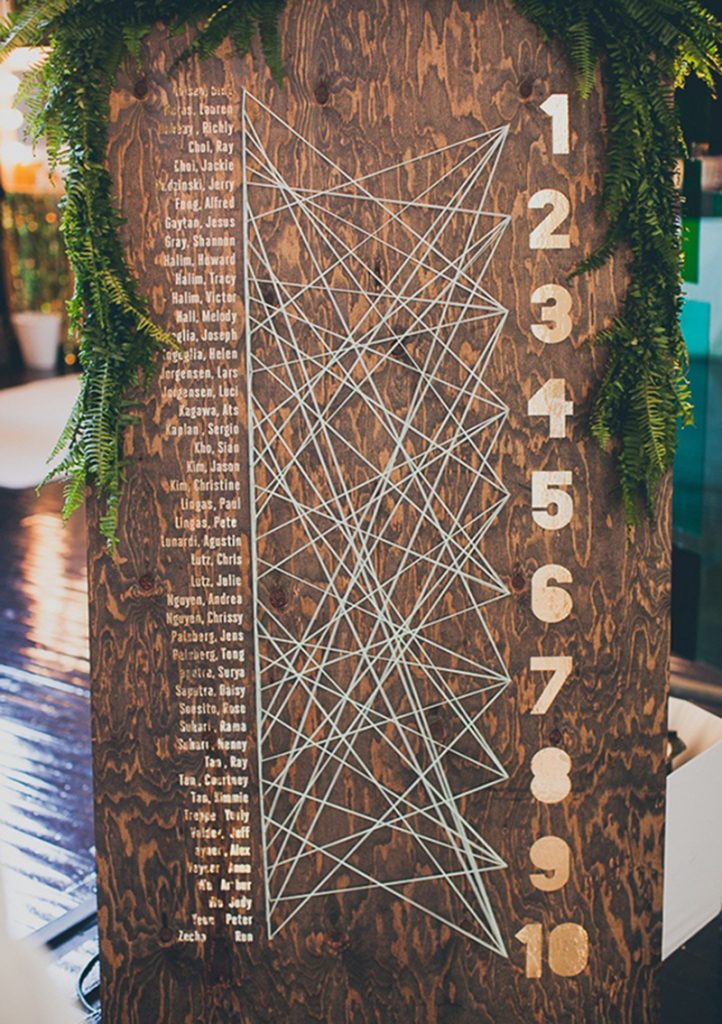 Table plan: Jesi Haack Design | Image via: inspiredbythis.com
This plan may take you a little bit of time to figure out what table you're actually sitting at, but you could think of it as a little game? It sure looks slick either way.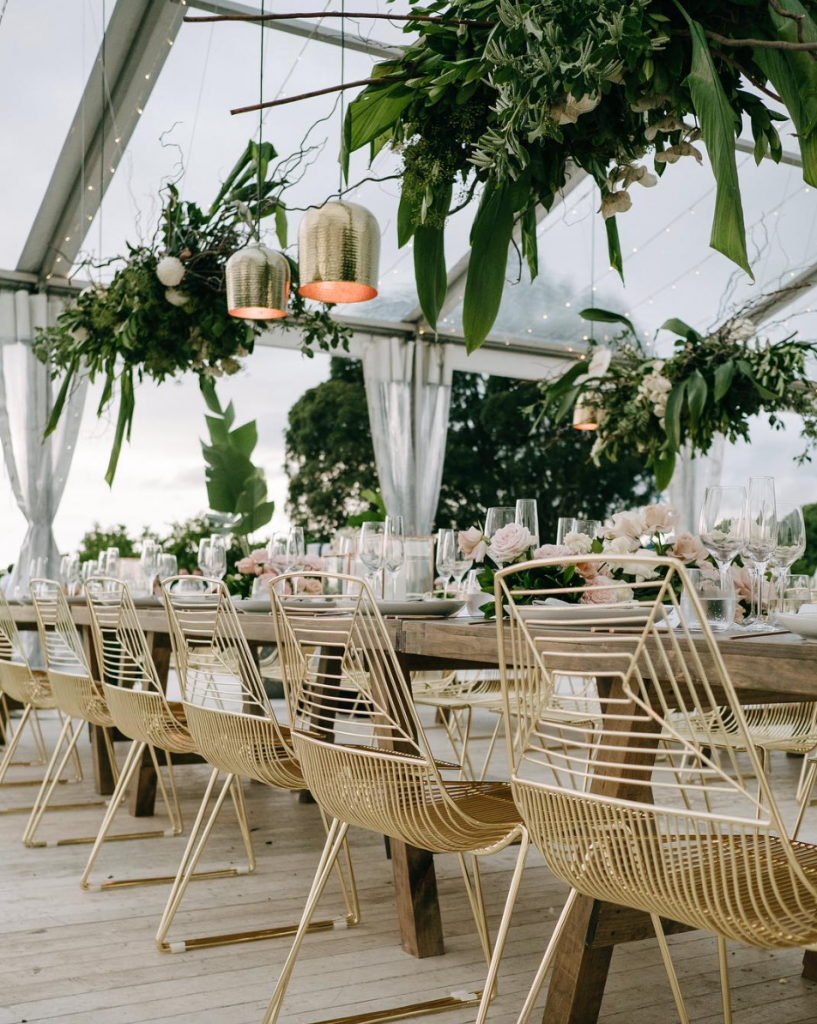 Image above: Lucas & Co Wedding Photography
Eh, can we have these chairs for our own house? How incredible do they look?! And the best bit is, you don't get stuck with some chair covers that you didn't want!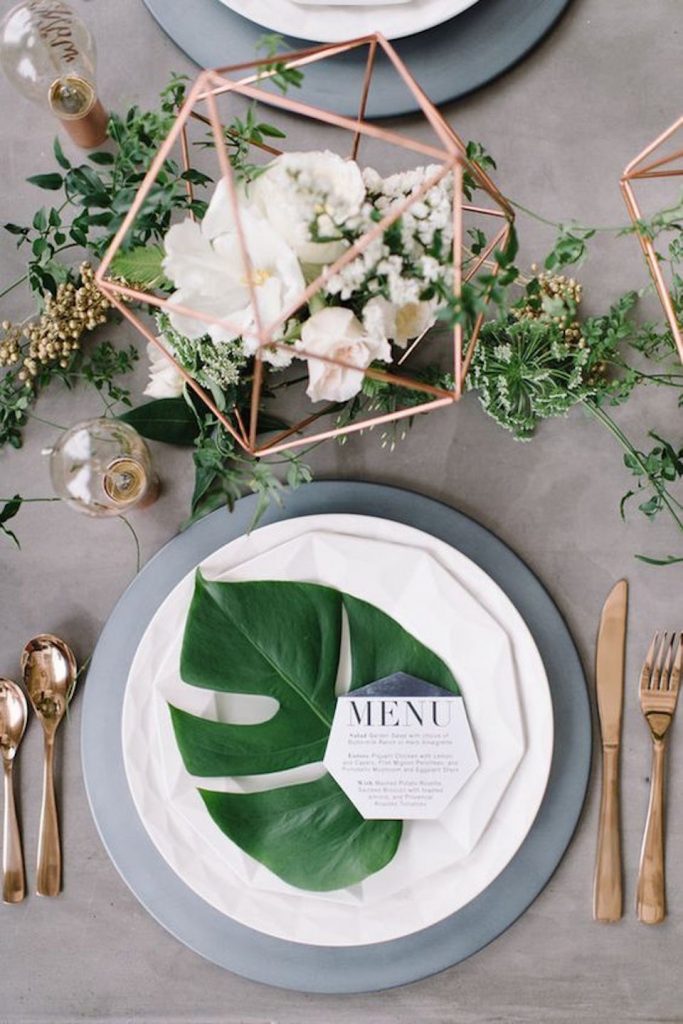 Above image: Sarah Street Photography
If you're looking for some gorgeous centerpiece ideas, this one's a doozy. Instead of having various bulky things on your tables, opt for these wire geometric shapes and put a few flowers or bits of greenery in them.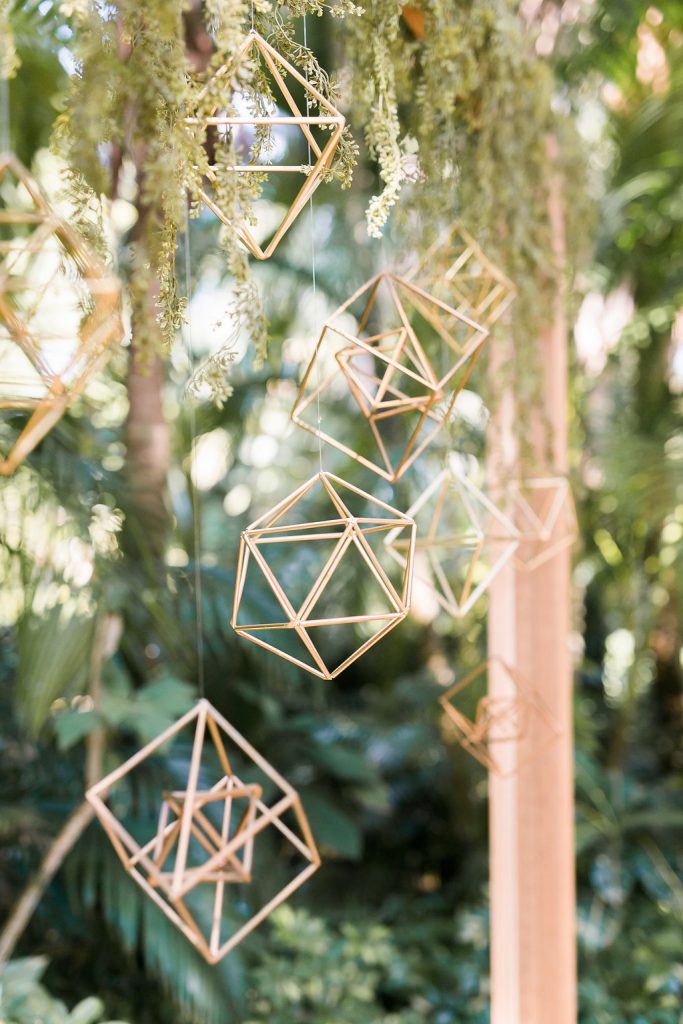 Image above: Elaine K. Garland Photography
Taking the same idea for your centerpieces and upgrading it a bit - hang the shapes up and turn them into a wedding mobile installation. You could use this for your ceremony backdrop or a selfie station if you prefer.