Signage plays a huge part at any wedding and a DIY letterboard is a great way to display a quote, your wedding hashtag or give directions. This is like no letterboard you have seen before – your guests won't miss a giant letterboard, dusted in giant confetti. And, of course, you can coordinate the colour of the confetti to suit your wedding. Paint maven, Joanne Condon shows us how it's done.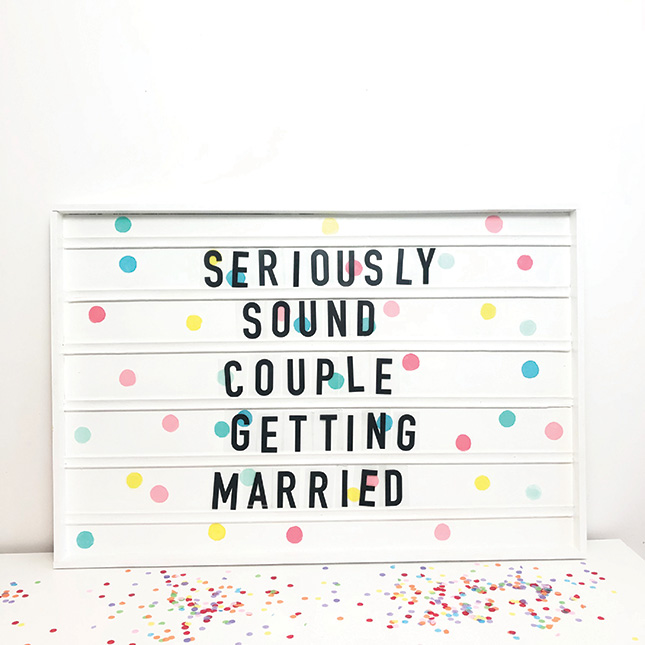 What you will need:
Plywood
2 x timber slats
Edging
Tikkurila Otex Adhesion Primer
Tikkurila Helmi 30 Furniture Paint
Two Fussy Blokes Paint Rollers
Letters printed into acetate (any printer can do this for you)
Tacks and a hammer
Wood glue
Hand saw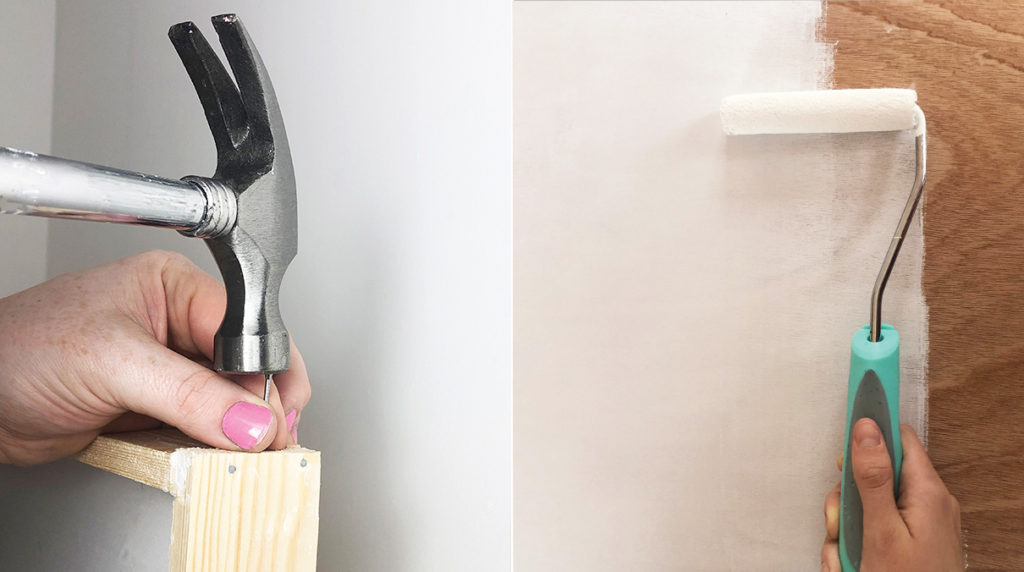 Method for DIY letterboard:
1. Cut two sides for the timber frame first. Measuring the height of the plywood board, cut the two sides to the same measurement.
2. Repeat the same for the top and bottom of the plywood, but this time you will need to add in the two edges created from the side.
3. Measure the width of the board and cut the edge lengths – they will be shelving letters of the same length.
4. Print out the alphabet giving each letter a row and have them printed onto acetate at your local printers. You can use any font you like.
5. Prime the plywood with a roller, giving it two coats and leaving it to fully dry between coats.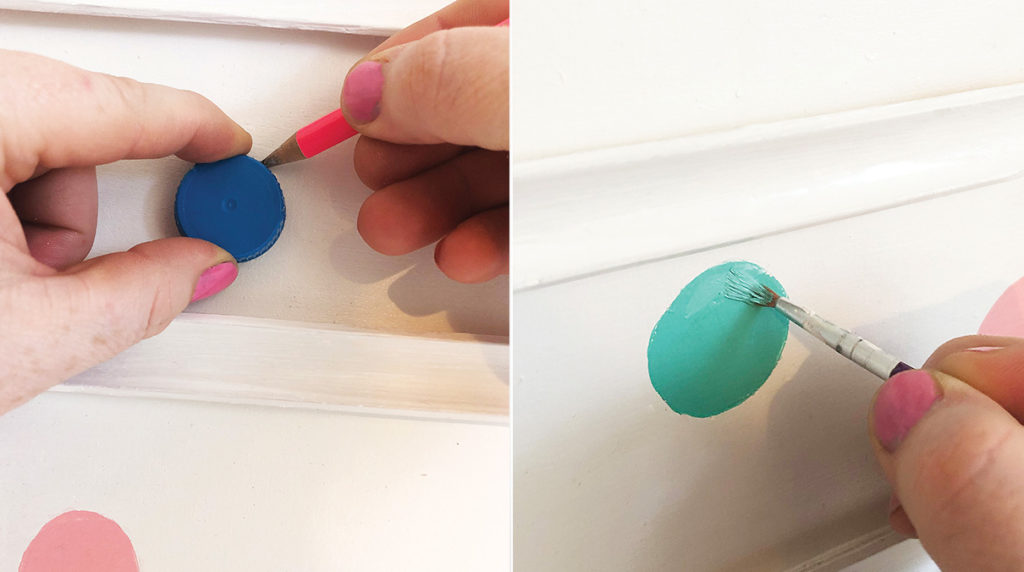 6. Repeat with white paint, painting the board with two coats. If you plan to use your sign outdoors, make sure you paint the back of your piece and that the paint is suitable for outdoor use.
7. Using wood glue, glue the edge of the plywood and hammer a tack into place, starting in the middle and working your way out to each corner.
8. Add dabs of glue along the edge for the letter shelf and hold in place. Carefully, using a small tack, tab into the centre of the edge and at each side to keep it in place. Repeat this for all the edging.
9. With a bottle cap, draw the confetti shape with a pencil line. Scatter these drawn circles over the board and fill in with your colour of choice. (Some colours may need two coats.)
10. Cut out your acetate letters and have fun putting your message together!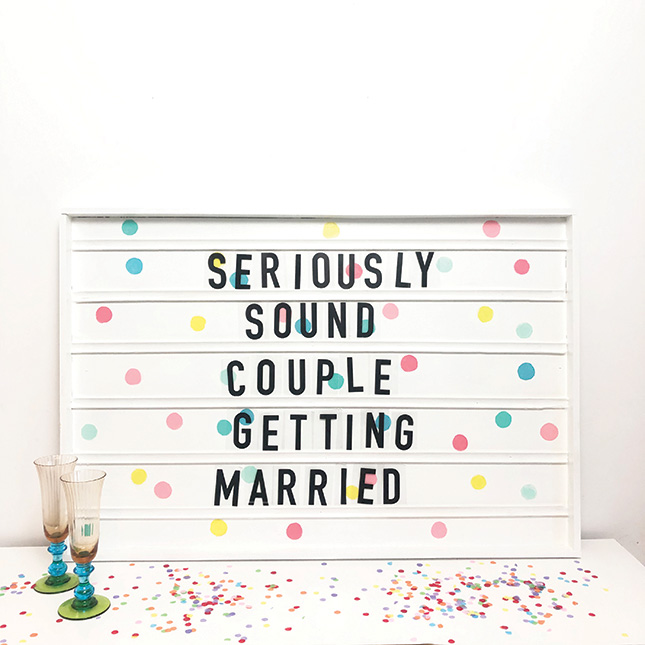 Joanne's top five top tools for DIYers:
1. Mitre Box: This is one of my favourite tools, it's about €20 and will guide your saw to cut lines straight for you and at angles. It comes in handy for loads of jobs.
2. Handsaw: A fine-bladed handsaw will give your edges a more sharp finish especially if you're making frames and cutting thin edging for a project like a panelled wall.
3. A light hammer: A small light hammer is a great tool to have if you are working on anything delicate, it's definitely needed in your toolbox.
4. Drill bits: Having a selection of drill bits is a must for any DIYer, keeping these together in a container so you always have the right bit for the right job.
5. Allen keys: A set of Allen keys is a great tool to have, loads of items are put together these days with Allen keys and it's something I constantly use. I have a set on a keyring to keep them all together.