Paint maven and upcycling queen Joanne Condon has created a DIY donut wall you can recreate yourself
Introducing Confetti's newest columnist, Joanne Conden, author of Furniture Crush. Paint maven Joanne is the queen of Irish upcycling and her colourful style is unmistakable. If you fancy sprinkling some of Joanne's magic on your wedding you're in luck as, Joanne will be taking us through an awesome DIY project on the every few months. First up is the most amazing donut wall we'll ever clapped eyes on - we can't wait to make ours! Take it away Joanne, and welcome to the Team Confetti.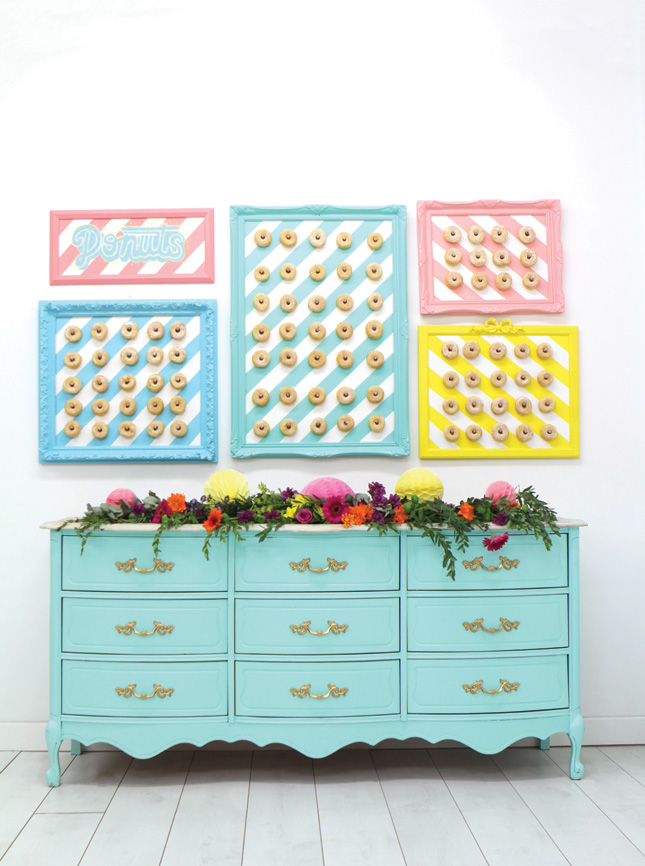 DIY Donut Wall
The dessert station is the best part of any wedding - let's be honest. Make yours the one guests remember with this easily recreated showstopper of a donut wall. How are you going to achieve that? DONUT worry, I have the steps right here to help you.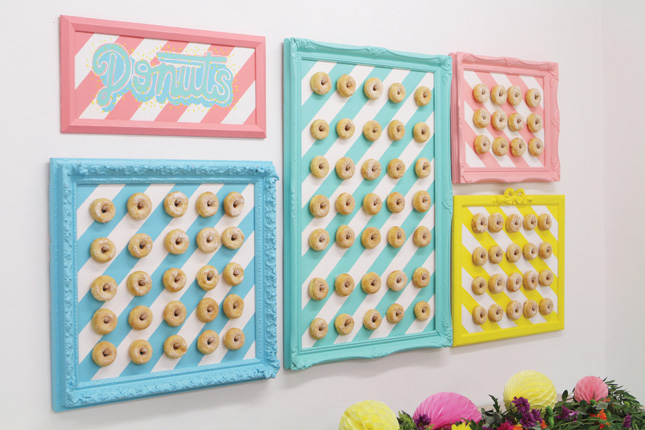 Materials Required for your DIY Donut Wall
Old Frames
MDF board in 6mm
Primer (I used Colourtrend's Prime Two)
Mini roller set and paint brushes
Satin paint in a variety of colours. (I used Colourtrend's Milk Teeth, Wildflower Boutique (pink), Cherished One (deep pink) Happy Face (yellow) Turkish Teal (turquoise) and Enchanted Evening (blue)
Hammer and tacks
FrogTape painters tape
Duct tape
Dowels in 40mm X 0.8mm
Method for your DIY Donut Wall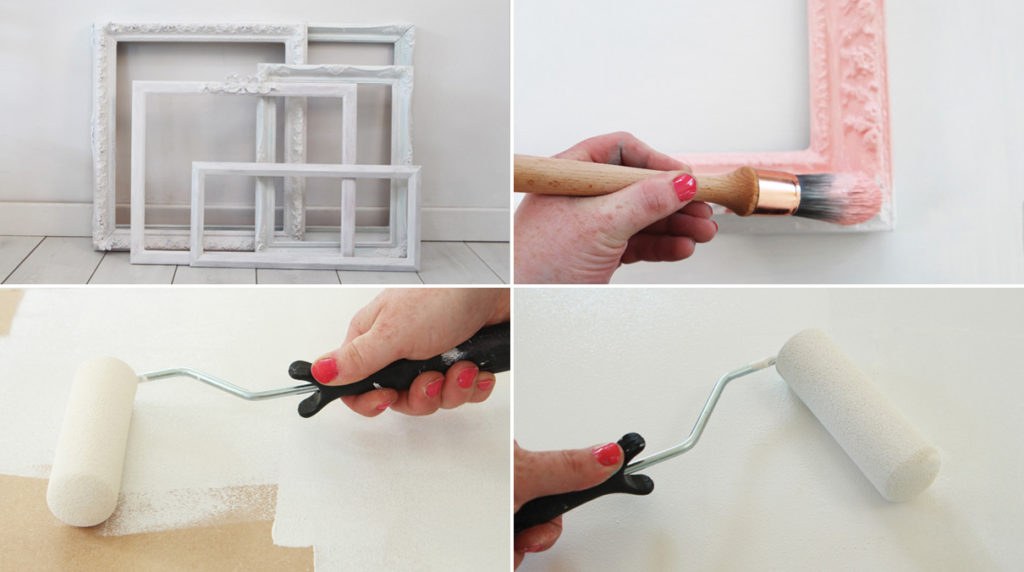 1. Carefully remove the backing from your frames. Clean the frames to get them ready for priming. Prime them with two coats of primer - the primer I used goes over a variety of surfaces.
2. After the primer is fully dry, you can paint each frame in your chosen colours, using two coats of satin paint. Don't overload your brush here – applying two thin coats and leaving it to fully dry in between is better than one thick coat.
3. Next, with a paint roller and primer, prime your MDF boards, making sure they fit each frame. Again, apply two thin coats of paint, leaving them dry in between coats.
4. Once the primer is dry, give each board a coat of satin paint. I used the colour Milk Teeth as my base coat. Leave to fully dry.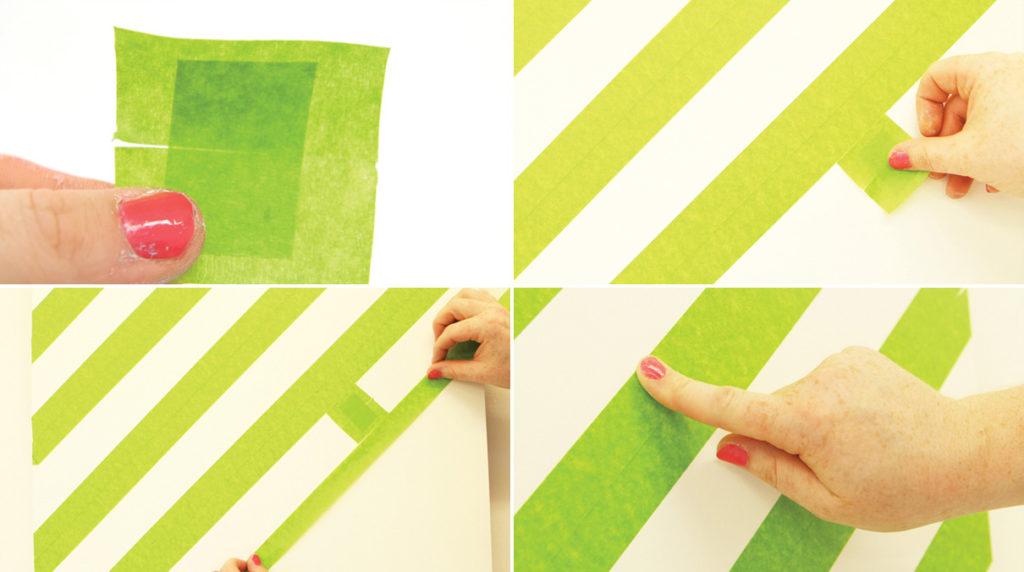 5. For the diagonal lines, I used two pieces of FrogTape together to create a thicker line, making sure you leave the same distance between each line. I made a small divide to help guide me with two pieces of frog tape.
6. Tape two lines of FrogTape on, and then use the divide to mark the line for the next diagonal tape.
7. Make sure to seal each piece of FrogTape to avoid any paint bleeding.
8. With the same colour as the corresponding frame, paint the lines not covered by the FrogTape with the satin paint.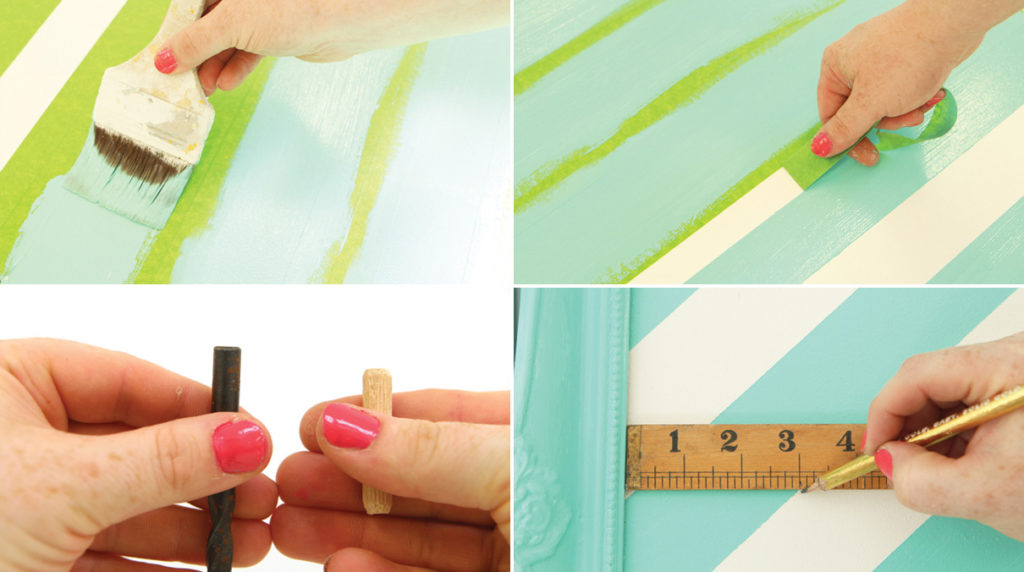 9. If the colour has filled the lines you can immediately remove the FrogTape, if not give it a second coat and after the second coat, peel off the FrogTape. Leave to fully dry.
10. To get an idea of measurements for the placement of your dowels, lay out some of the donuts you intend to use (or paper cut to their size) and take note of how many you can fit across and length ways.
11. With a piece of paper, map out the measurements you will need to make to fit all your donuts. Mark each of the positions of the dowels with a pencil.
12. With the same size drill piece as your dowels, drill a hole through the MDF board at each point.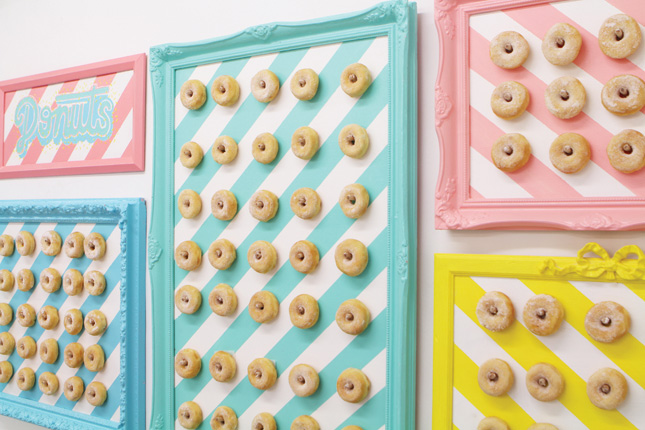 13. Place the board firmly in the back of the frame and, with a hammer and tacks, secure the board all the way around the frame. Secure with duct tape.
14. Hoover and wipe away any dust. Gently tap the dowels into the holes with a hammer.
15. Cut small pieces of parchment paper and place them discretely behind each donut. Now place your donuts on the dowels - the best part!
Joanne's book Furniture Crush contains 12 easy DIY projects for the home - we're big fans! Get yours at kylelane.ie/book!
Love this project? Don't forget to pin it to Pinterest. Are we Pin-pals? Click here to join the fun.