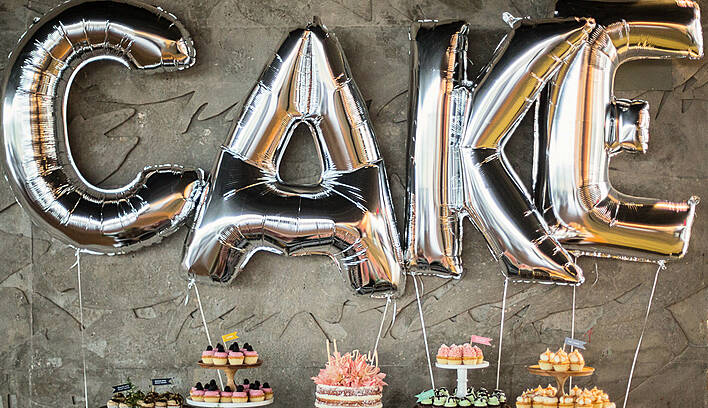 What do we want? Personal wedding touches! When do we want them? Now! Making your wedding your own is always high on the priority list for a Confetti bride and groom and we're spoiled for choice, with international and Irish vendors supplying some amazing decor services and products for your wedding, to help you give your day some extra flair. From giant foil balloons and wedding pinatas, to blinged-out wedding bands and fabulous touches created with flowers, couples are doing more and more to dress their day, their way. Today, we've put together a list of five of our favourite wedding ideas to give you some serious inspiration. Enjoy!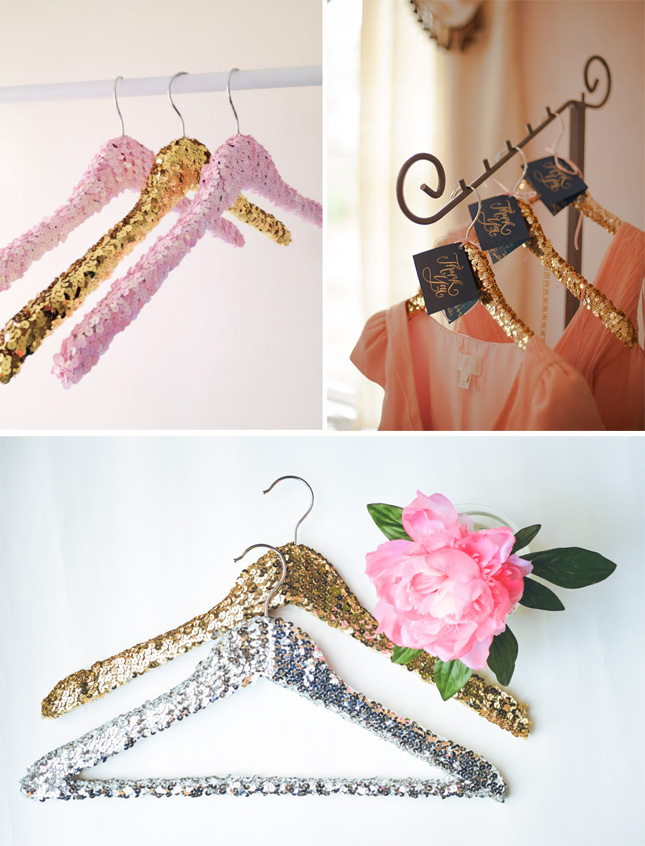 Sequined Hangers
When we talk to past brides about what they'd change if they had a do-over, you might be surprised at one of the topics that keeps cropping up. So many regret not arranging something pretty to hang their gown on, and cringe at the dodgy wooden hanger in their wedding photographs. Personalised wedding hangers have been on the go for some time now, of course, but we're really feeling these sequined sorts.
Top left Blush Bridal Top right image by Stephanie A Smith Bottom AnnaEveDesign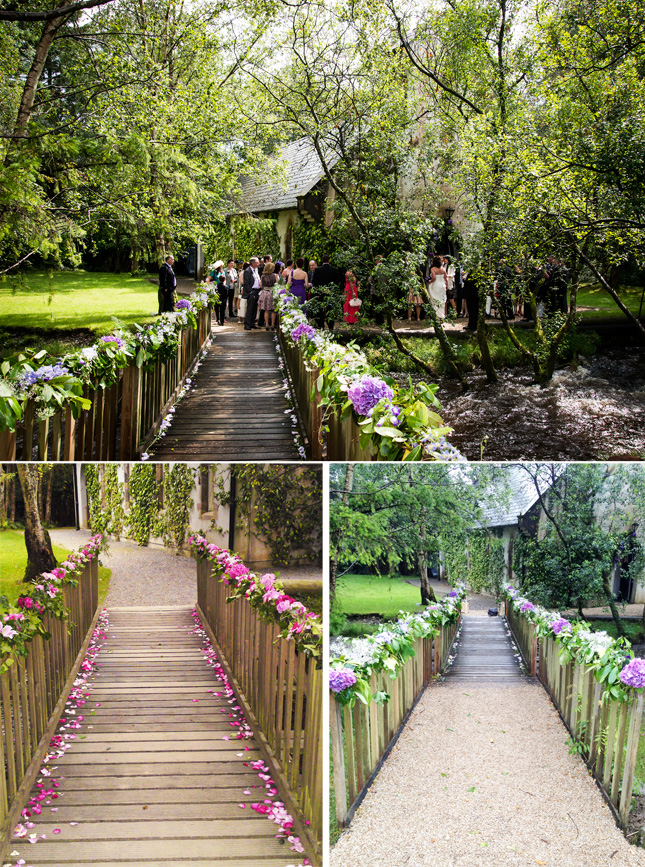 Floral Flourishes
We love it when brides think outside the bouquet, when it comes to wedding flowers. Check out these fabulous floral flourishes created with garlands by The Flower Boutique. When you're planning your wedding flowers, it's worth visiting your venue (as if you needed an excuse) to explore what you could do outside of the usual lineup of bouquets and buttonholes.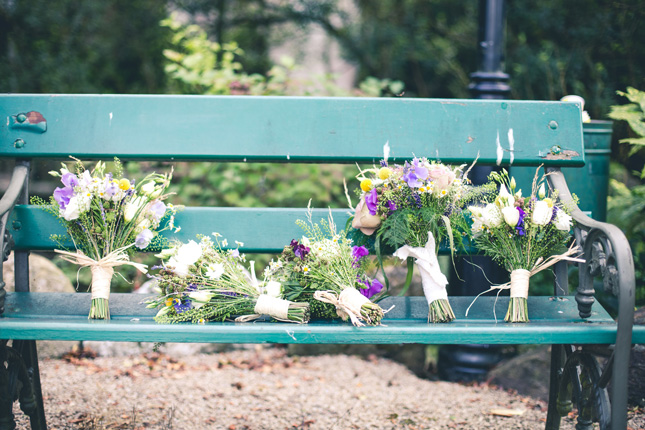 Pst! They also make awesome bouquets! Check 'em out online here and on Facebook. Give them a call on T: 01 285 5490 or pay a visit to Unit 4, Killiney Shopping Centre, Rochestown Avenue in Dun Laoghaire. Tell the gang we said hi!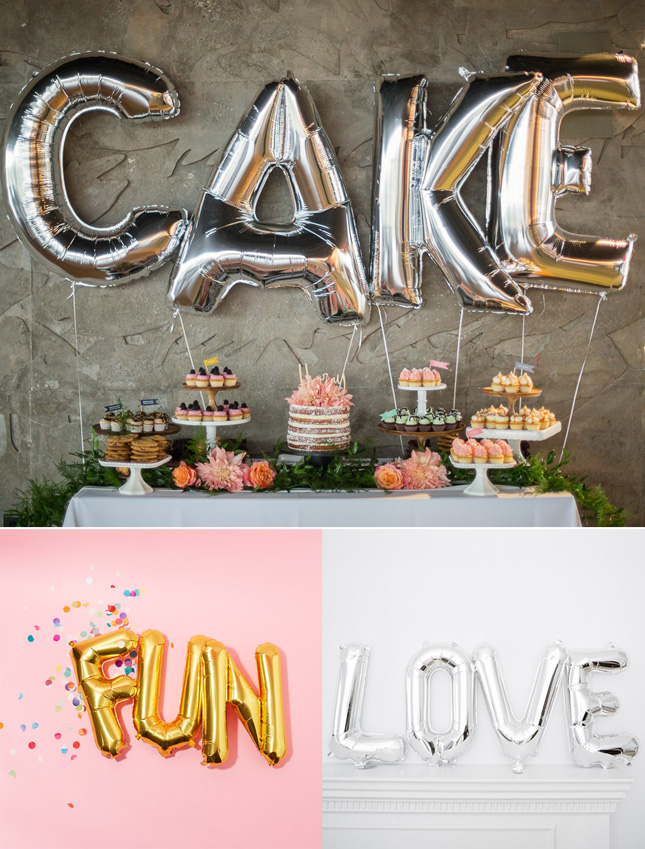 Giant Foil Balloons
How gorge are these? Giant foil balloons make a serious statement at your wedding. A great way to dress your dessert table or create a feature installation on the wall of that rustic barn you plan to dance the night away in. They're easily filled with air too, so no lugging around a helium tank. Bonus!
(Cake image: Apryl Lann Love balloons: Hippenings Fun balloons: Bando)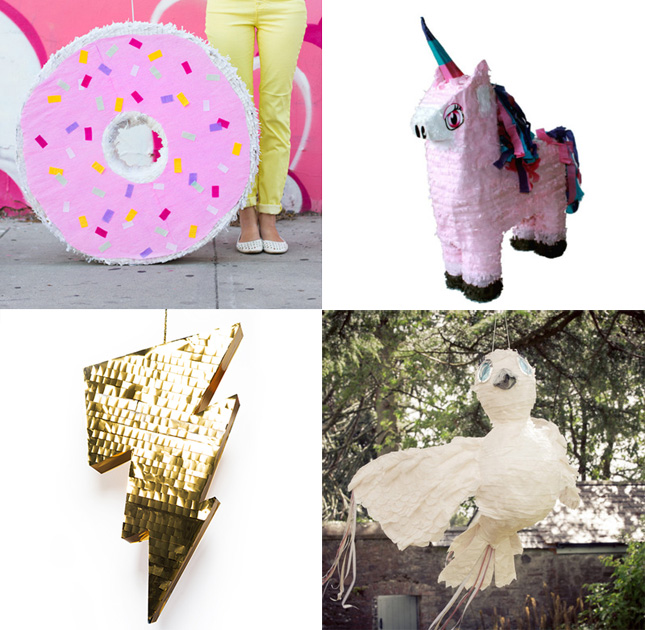 Party Pinatas
How much fun would a wedding pinata be? A lot of these are far too fab to bash open though, so if you decide to use them as pretty party decor and not break them into smithereens, that's OK too.
Top left Studio DIY Top Right Peacock Bride Bottom Left PinatasPinatas Bottom left Hippenings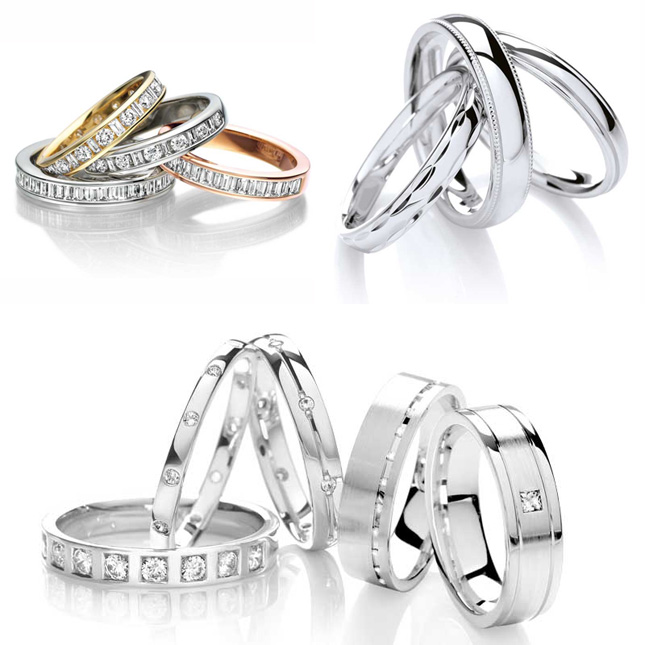 Detailed Wedding Bands
The wedding band is no longer playing second fiddle to your engagement ring. Beautifully detailed bands are now very much en vogue and couples are selecting pieces to complement their engagement bling beautifully. We're loving the collection from Wilkinson Jewellers. Located just 30 minutes from Dublin in historical Navan, Co. Meath, they create bespoke, hand crafted wedding bands designed exclusively for you. Each wedding ring created is as unique as it is beautiful.
Check out their work and be inspired on their website, check them out on Facebook, Instagram, Twitter and Snapchat (wilkinsonjewels) or alternatively, give them a call on T: 046 907 3918
See anything you like? Don't forget to pin to Pinterest!
#ConfettiPromotion