Beautiful black wedding details are popping up more and more, but for some, it may be a step too far away from tradition. If you're in any way sceptical, this will change your mind about black being too much. It's all about subtly introducing it into your palette - embrace the non-traditional wedding!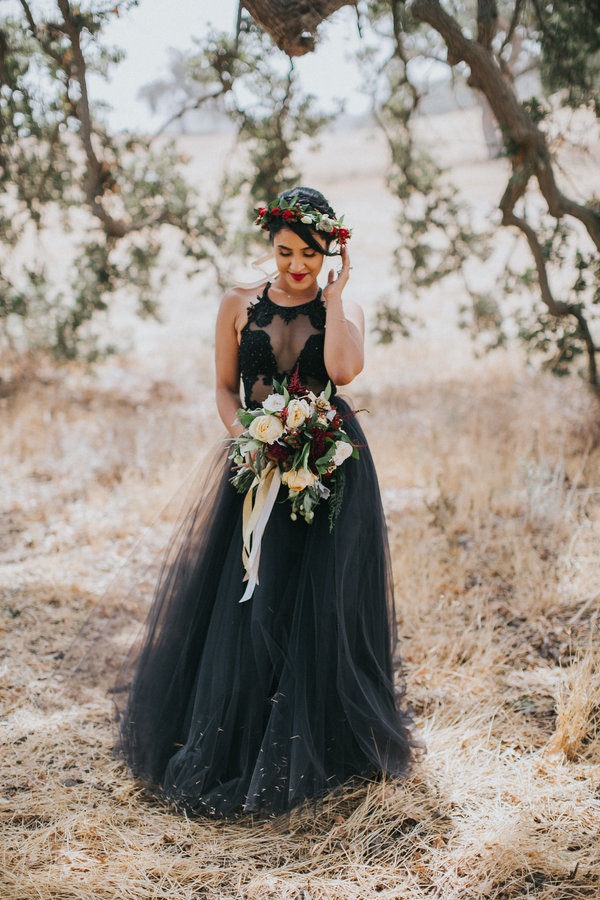 Image above: jesworkman.com
How incredibly stunning is this black tulle gúna? There are no rules when it comes to wedding dresses these days with blush, powder blue and even grey creeping into bridal fashion, why not opt for black? Pair it with a strong makeup look and you'll be away in a hack! We'd definitely give it a whirl, anyway.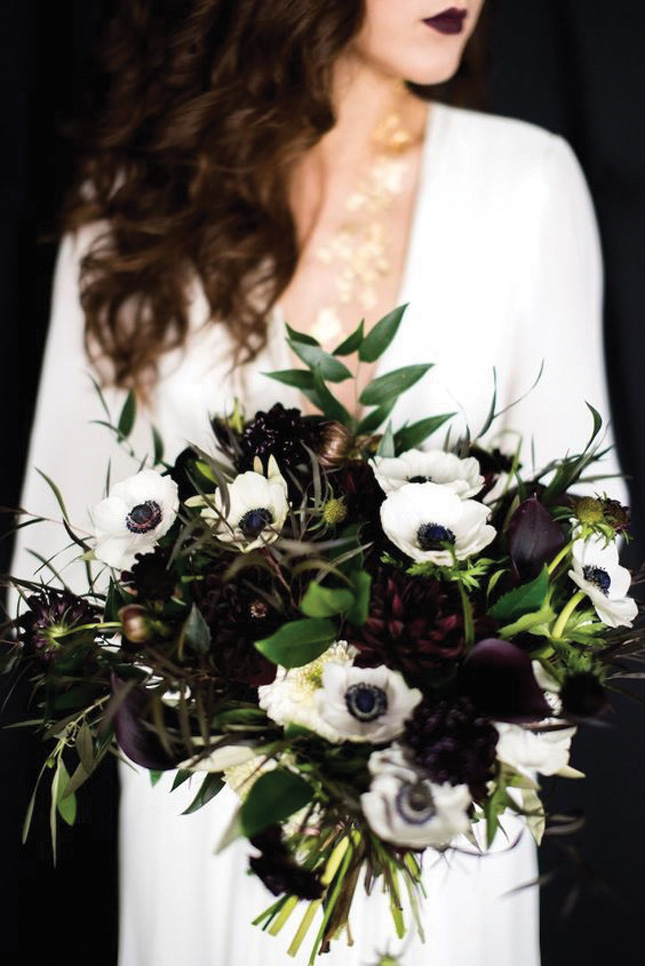 Image above: theflowercannon.com
The black dress a bit over the top for you? Get your florist to create something wonderful, just like this fab bouquet packed full of black tulips, roses and anemone, for some contrast.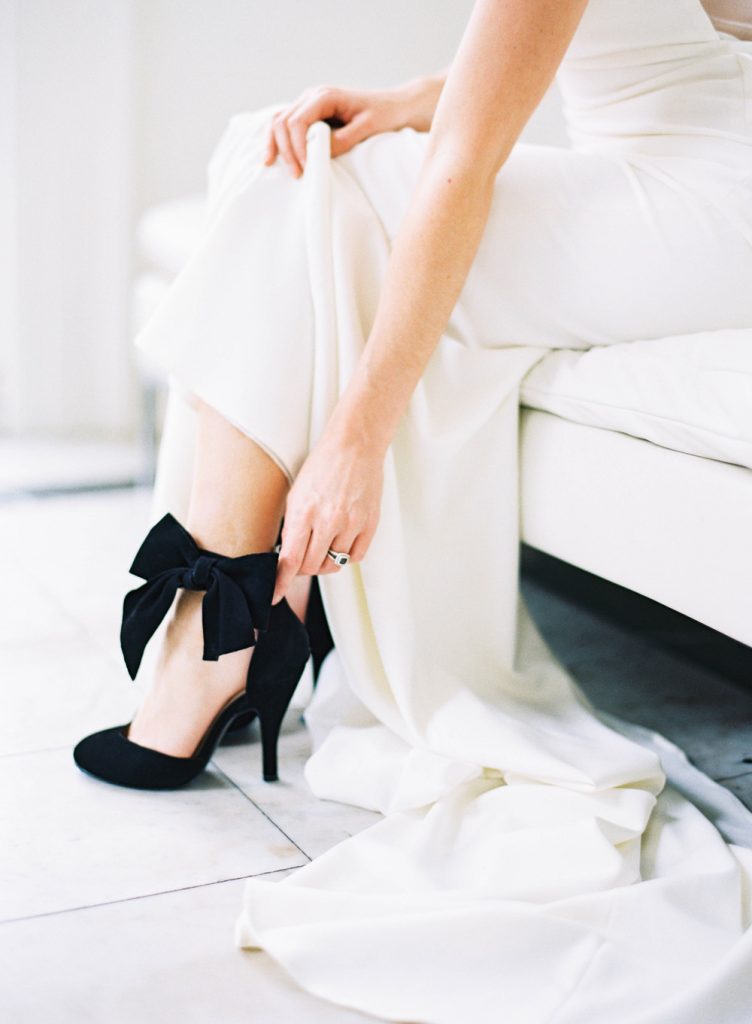 Image above: marissalambertphotography.com
You could be even more subtle, if you like and nab yourself a killer pair of black heels. We adore this super cute suede pair with bows around the ankle. And, bonus points, because you can totally wear them again - yay!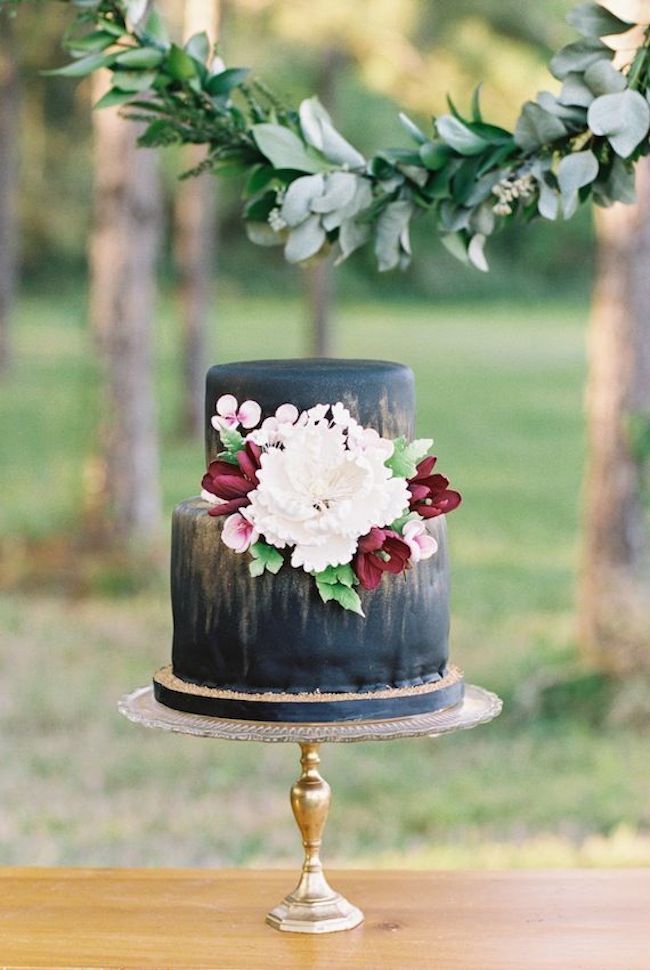 Image above: kristencurette.com
The chalkboard cake is a trend we've seen a lot - it's a welcomed change to the usual white or pink floral cakes that we've seen time and time again. Garnish with deeper coloured florals and some gilding, and you will have wedding cakes goals, for real!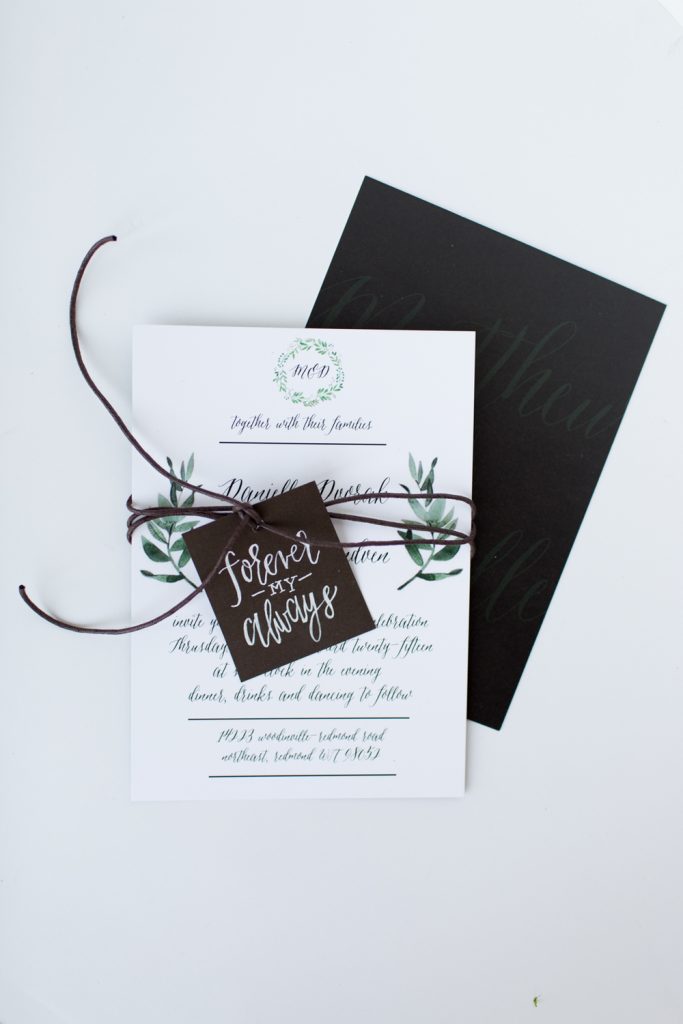 Image above via: elevenandwest.com
Now, this is definitely right up our street - we love the contrast of the white and green botanical elements on the stationery.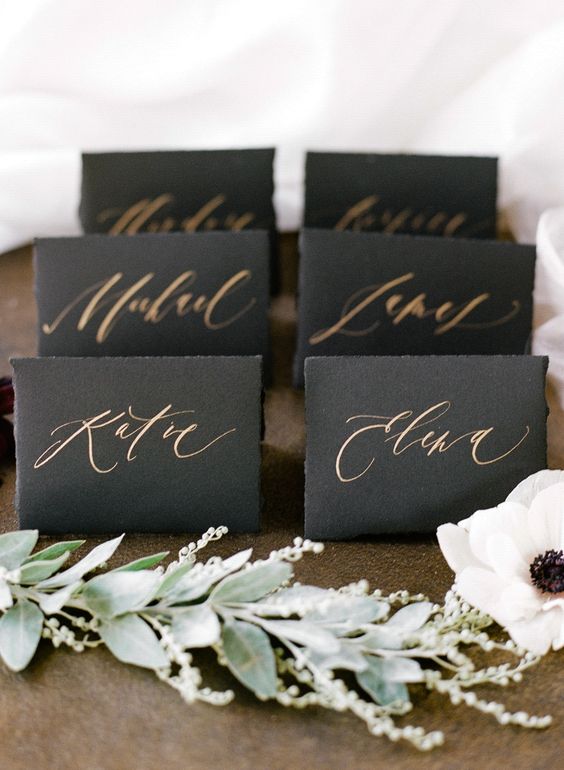 Image above: rebeccayalephotography.com
Beautiful gilded place names - super easy to do yourself, too if you fancy throwing your hand to a bit of diy, or if you know a pal who's a whiz at calligraphy.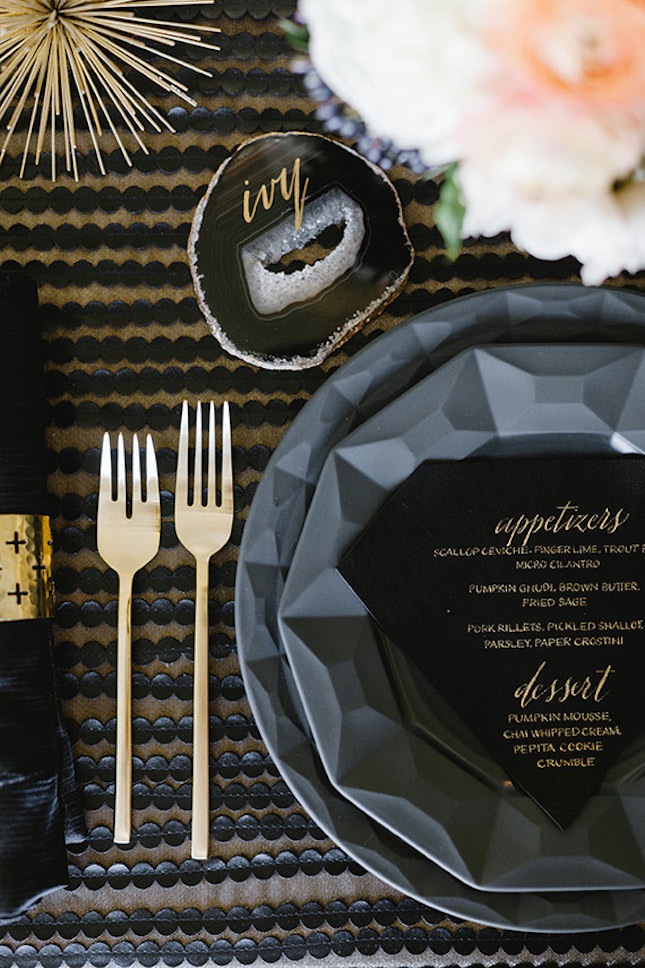 Image above: thedejaureguis.com
It's all in the details, and these table details are something else - black and gold will always go hand in hand. The addition of a druzy place name, is just the icing on the cake, for us.
Looking for wedding inspiration? Check out our awesome suppliers!