Wedding stationery trends come and go, so you need to inject your own style and personality into them. After all, your invites are the first clues that your guests will have as to how the day will pan out. We asked a group of stationery experts to create some beautiful suites to showcase some key trends for this year.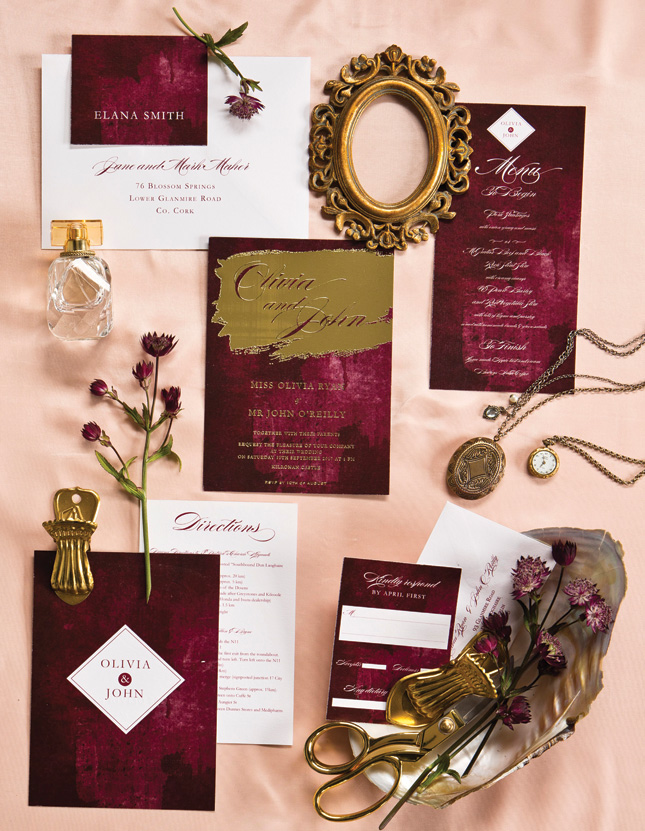 A deep aubergine suite, with watercolour texture and gold foil by Appleberry Press, appleberrypress.com
Top tip from the expert:
"The invitations will set the tone for your wedding day, so think about the quality of the paper as well as the design," says Maeve of Appleberry Press.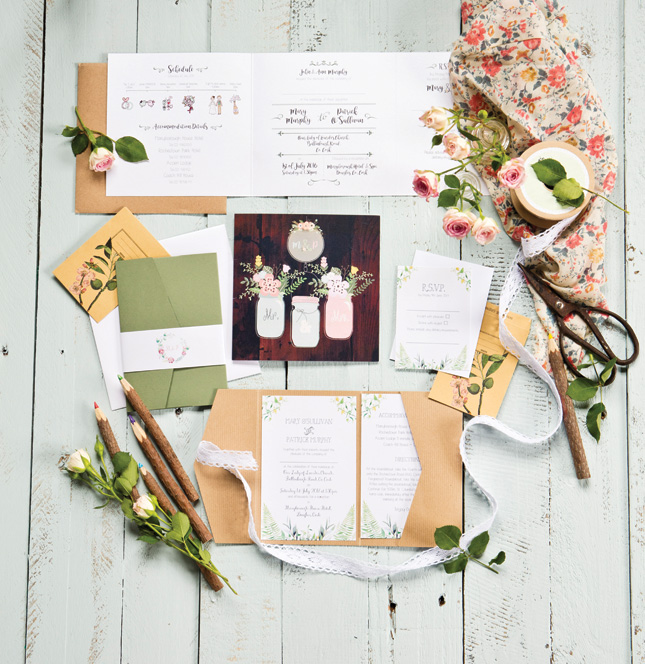 The perfect theme to carry through your wedding décor by The Wedding Scribblers, weddingscribblers.ie
Upcoming wedding stationery trends for 2017:
"Luxury sets are popular at the moment, particularly the laser cut style, in dark rich colours like aubergine or even black," said Derek of The Wedding Scribblers.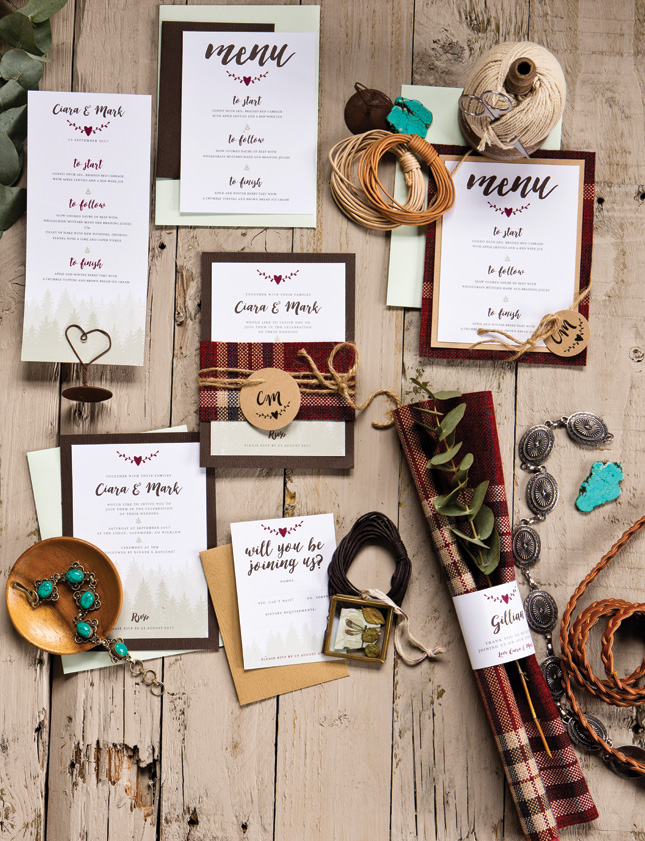 Rustic jute and classic plaid, reminiscent of Ralph Lauren's western-inspired RRL line by As You Wish, asyouwish.ie
Your best advice when choosing wedding stationery?
"Look at a few different suppliers' style of invites that they've designed before, and find a good match for your style and personality. Your invitation is the first hint your guests will see of your wedding," says Andrea of As You Wish.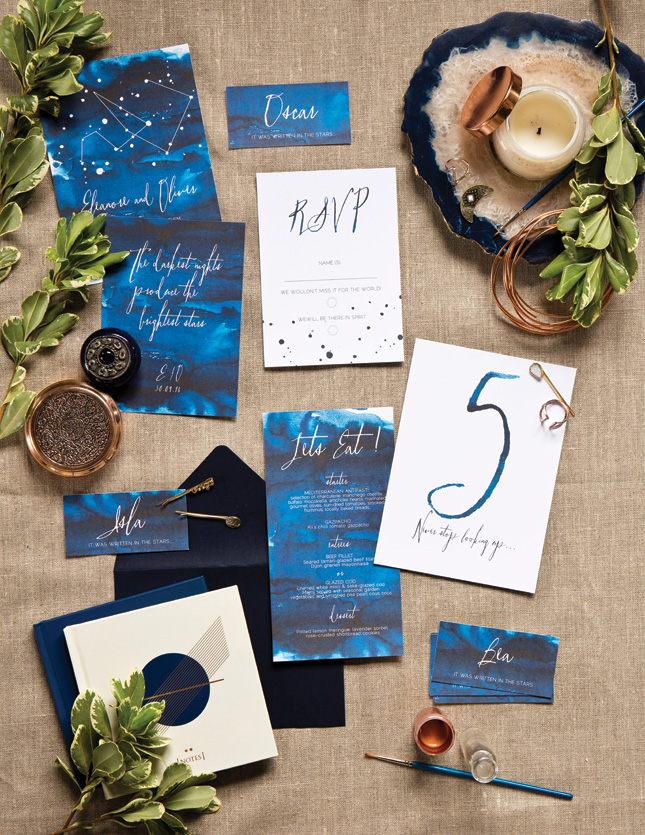 A suite that's whimsical and elegant, in perfect amounts by Dusty Boy Designs, dustyboydesigns.ie
What trends are you predicting for 2017?
"I think this year will see a big surge in reconnecting with nature; using lots of soft earthy greens, raw and rustic materials combined with floral and plant patterns," said Kate of Dusty Boy Designs.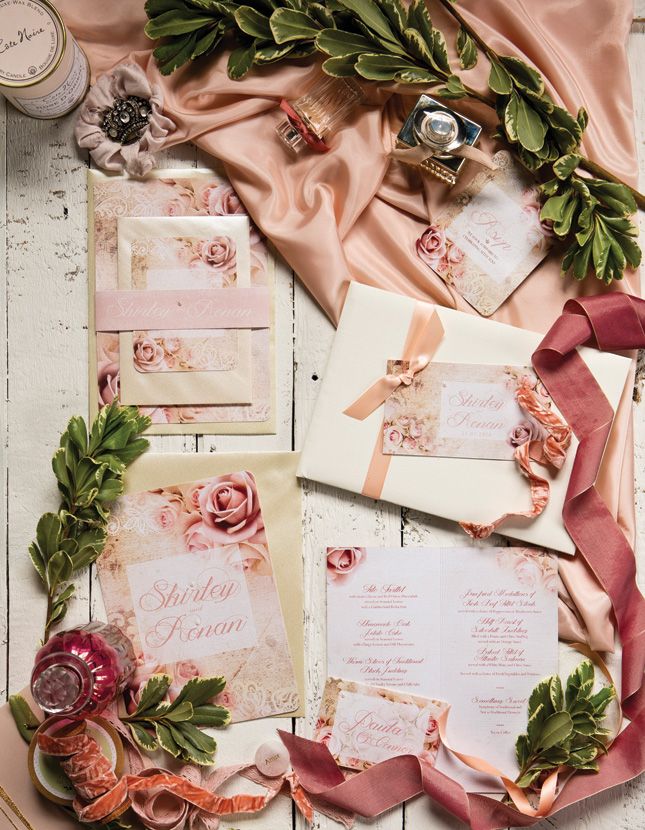 This cheerful suite sets the perfect tone for a wedding by The Invite Hub, theinvitehub.com
What's your favourite stationery collection?
"I am always designing new invitations, so I have had so many favourites over the past few years. However, I just love my lace, rose and pearl style invitation that we created for a couple this summer," said Sinéad of The Invite Hub.