Botanical wedding details have always had a special place in our hearts and it's easy to see why - it's super easy to create fresh, organic wedding décor.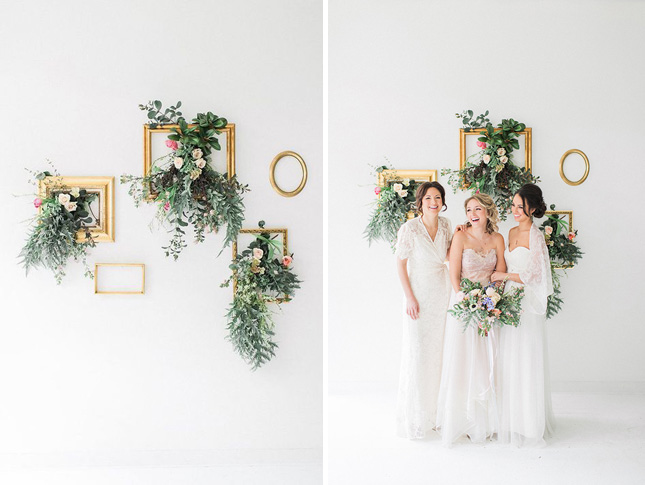 Images above: rosencrownphoto.com
We adore how they created this awesome backdrop with foliage, fresh blooms and some jazzed up gold frames. If you're lucky enough to have a blank wall at your reception venue, this DIY project will be perfect!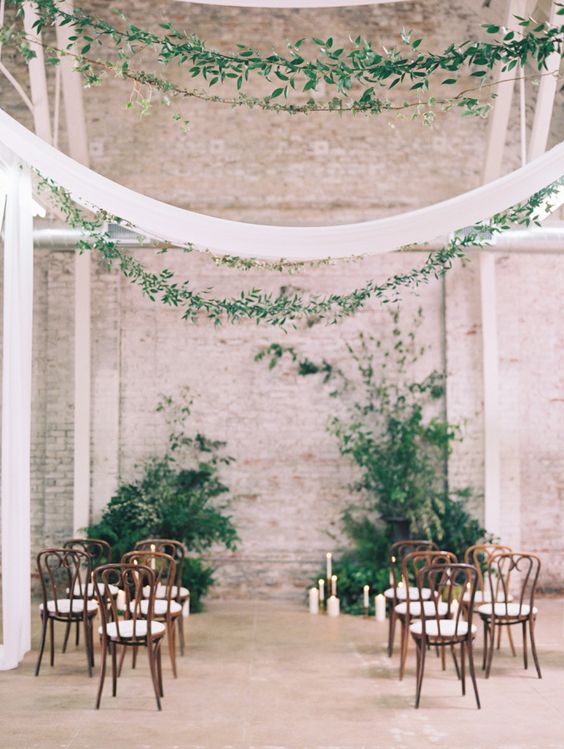 Image above: dianamcgregor.com
The ceremony space of dreams, perhaps? This idea is really simple but so stunning - accessorise the space with some pillar candles to make it more inviting and cosy.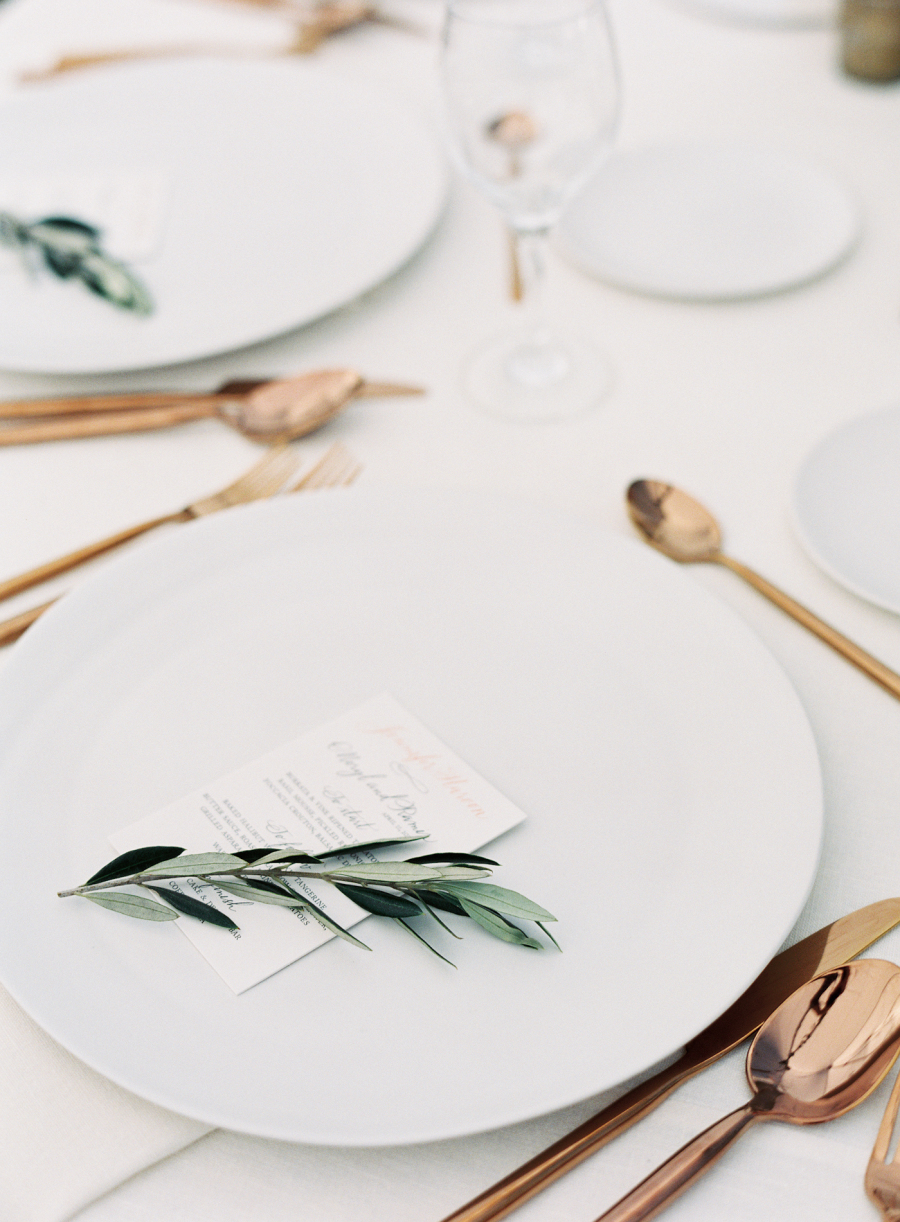 Image above: jenhuangphoto.com
We're self-confessed fans of rose gold - basic, we know! However, paired with bright whites and a simple sprig of something green, really turns this basic trend into beautiful botanical wedding décor.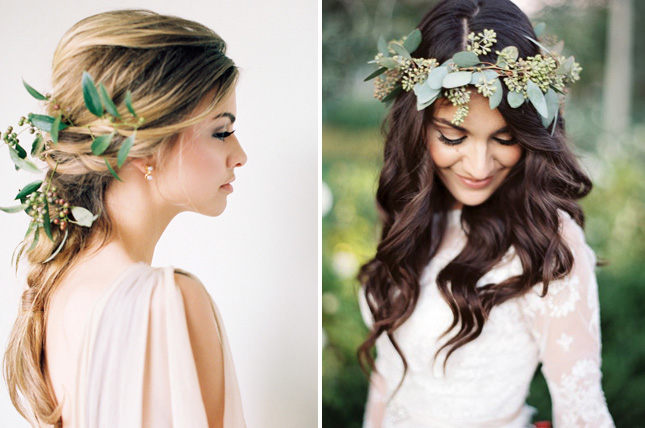 Left: meganrobinsonphoto.com Right: rachel-solomon.com
Move over flower crown, it's all about the foliage crown! We're loving this fresher alternative, and if a full-on crown isn't your bag, try incorporating some greenery to through a braid or updo.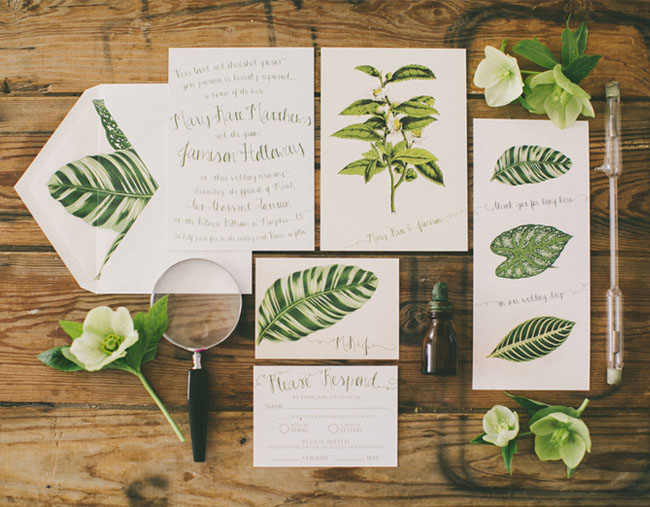 Image above: alissasaylorphotography.com
There are so many ways to create botanical wedding décor - stationery, for example. This suite of stationery is ideal for tying the day together.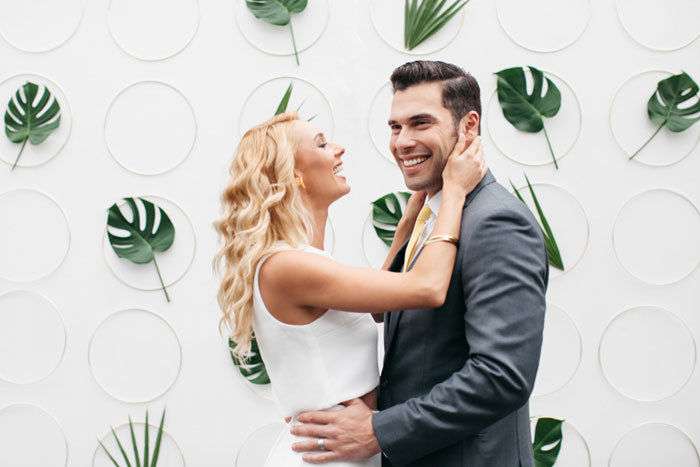 Image above: megantsang.com
In our opinion, you can never have too many backdrops and this one is so elegant.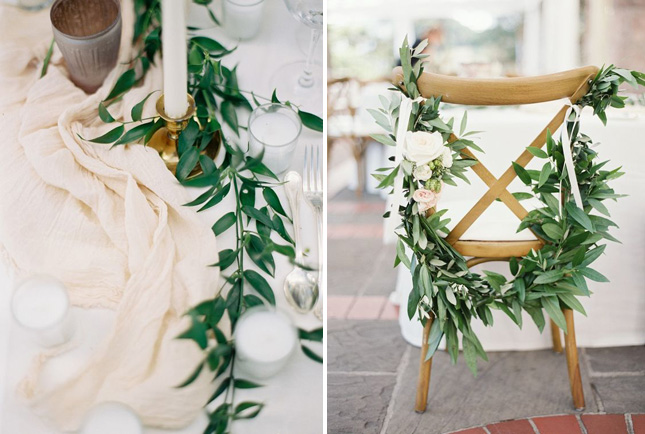 Image above: whenhefoundher.com
Bunches of foliage work great as centrepieces and as decoration on backs of chairs, as opposed to traditional chair covers.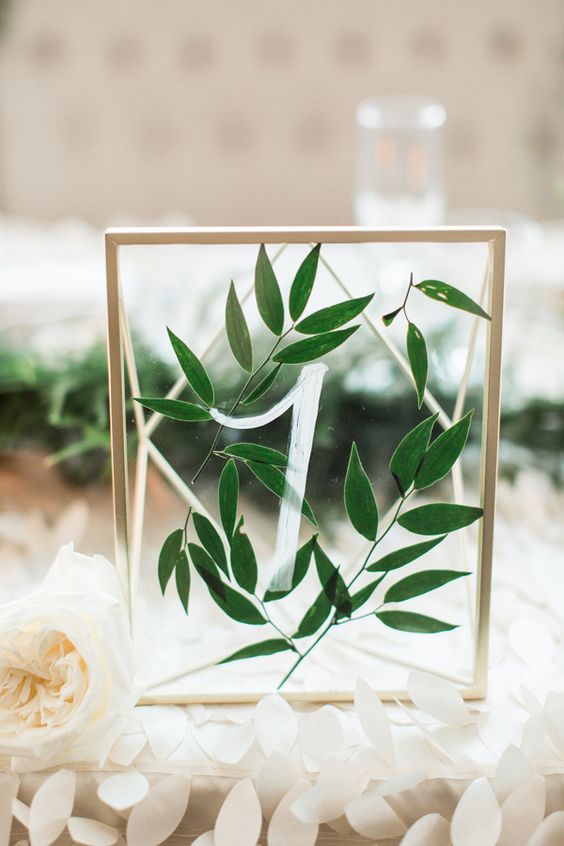 Image above: samanthajayphoto.com
Looking for some slick table numbers, but finding it hard to get it quite right? Take on a little DIY project and create your own. All you'll need for this is some glass frames, arrange the foliage inside and paint the number on the front - simples!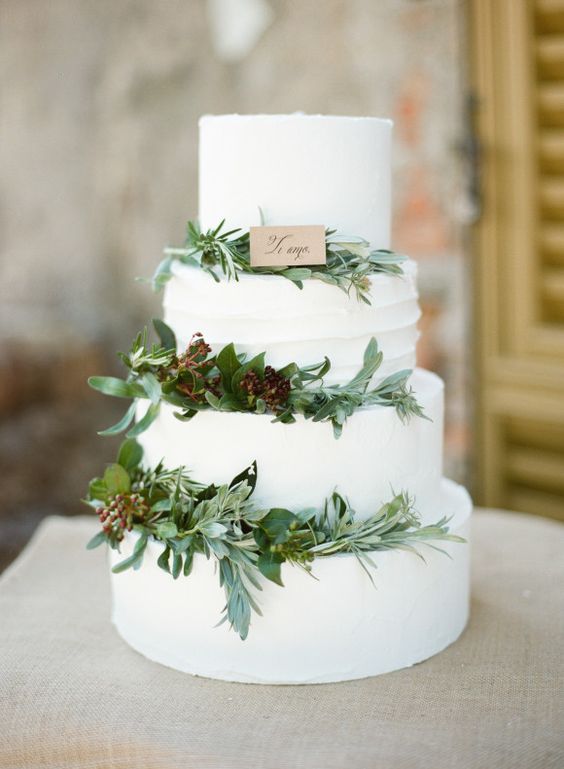 Image above: rebecca-arthurs.com
We're getting major Scandinavian vibes from this wedding cake - it's so simple and effortless.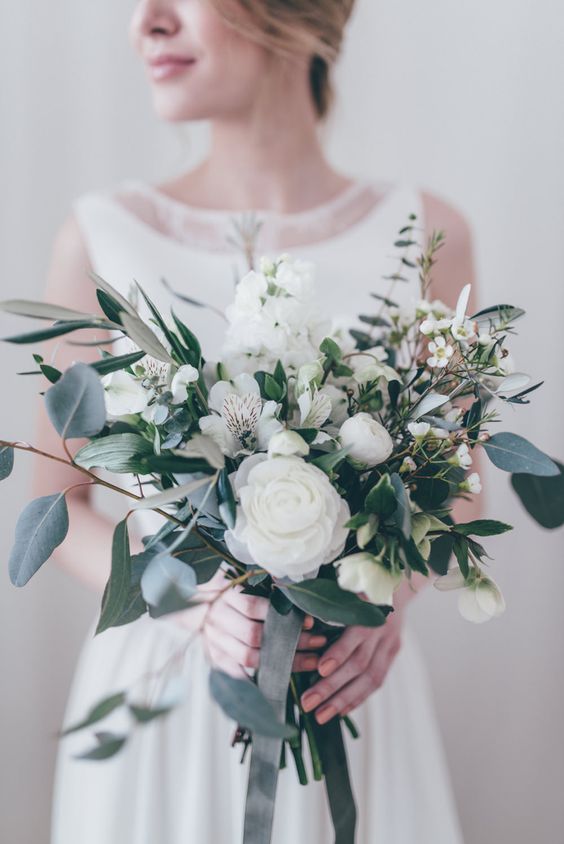 Image above: paulinaweddings.com
We've gone through plenty of ways to incorporate botanical elements into your day, but the most obvious one is your bouquet - pair some eucalyptus with ranunculus or roses for a beautiful, unstructured, loose bouquet.