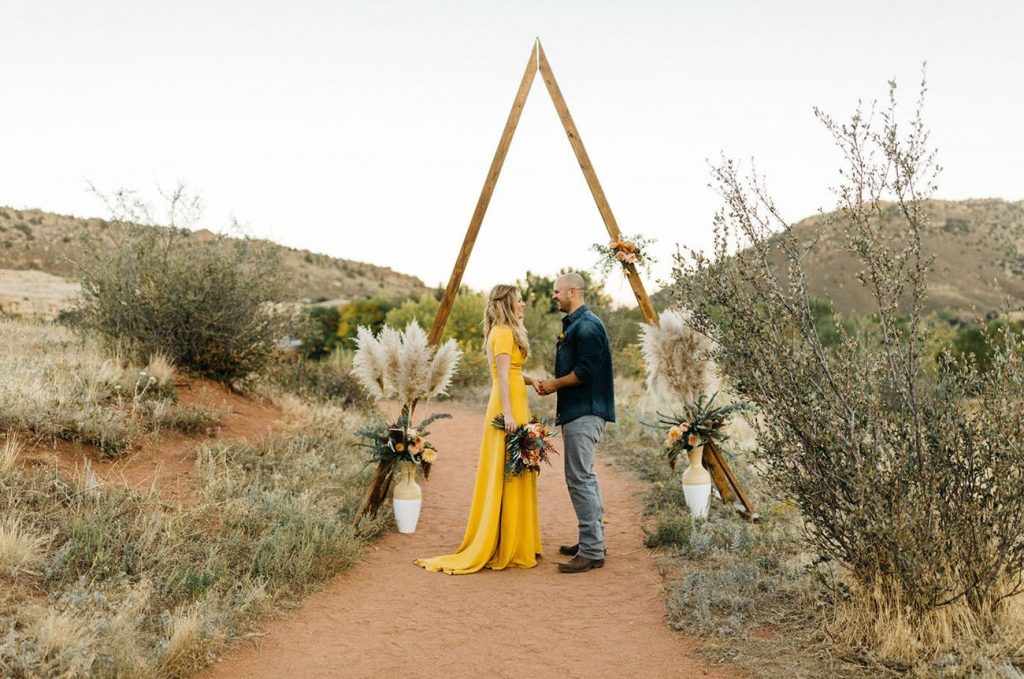 A backdrop for your ceremony? No problem, we've got you covered. We teamed up with the incredible Lorraine of Elk Stylist on this shoot, and the results speak for themselves, really. Here, Lorraine gives us a rundown on each one and some of her top tips.
Geometrics
"This backdrop is a standalone wood piece made up of wood triangles that can be arranged in different ways. It is perfect for a modern setting in a warehouse/barn style venue. Here I styled it with vibrant colours and added paper cone droplets to give it a more delicate look."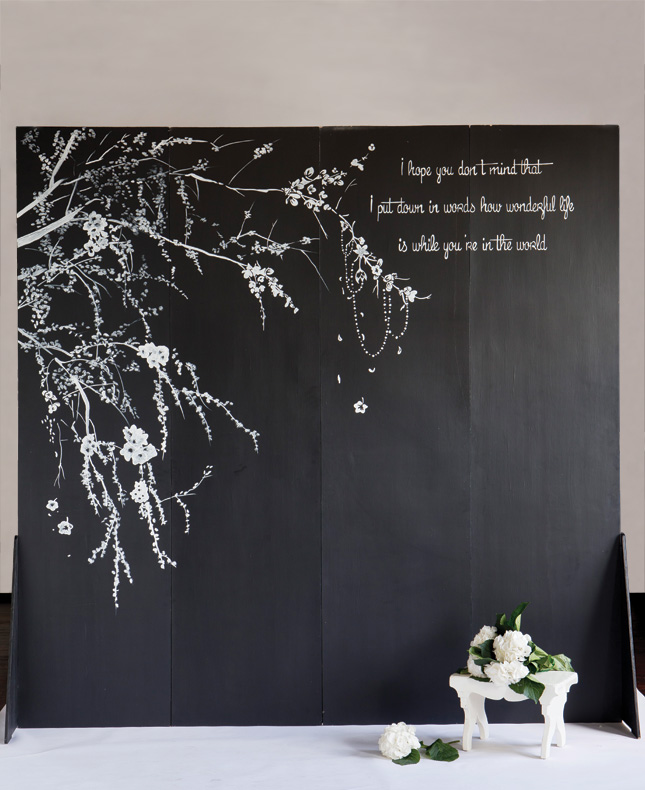 Blackboard Jungle
"This 8ftx8ft blackboard can have any graphics and wording you want and can be used as a standalone photo opp backdrop or a ceremony backdrop. If you are using it for a photo opp backdrop you can have your names across the top and your family names or song lyrics down the sides."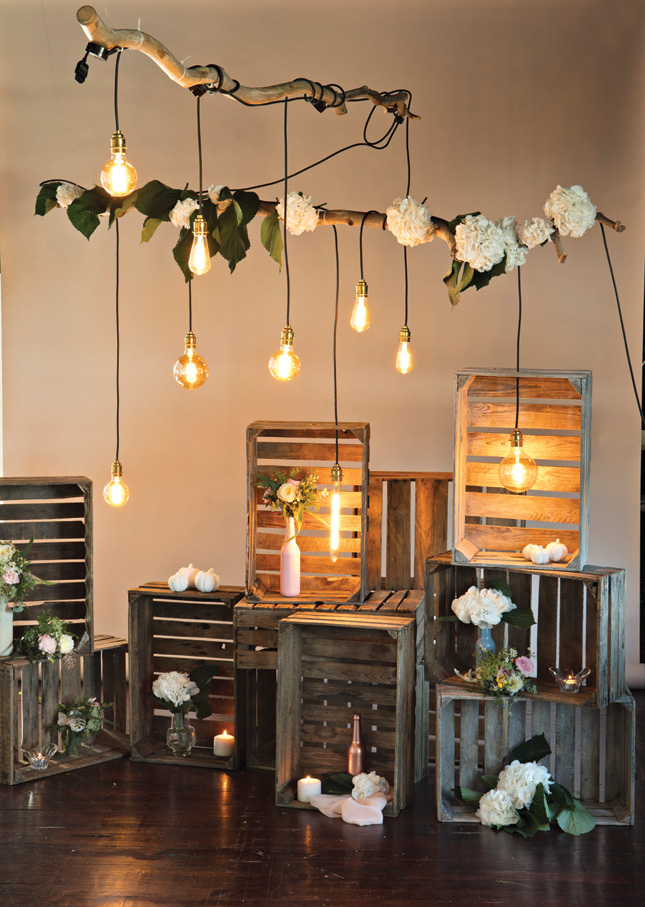 Crate Expectations
"This backdrop was created with retro bulbs hanging from branches and old wood crates. It would be perfect if your venue has beams to hang the branches from or even for an outdoor ceremony under the trees, as long as there is a power source nearby."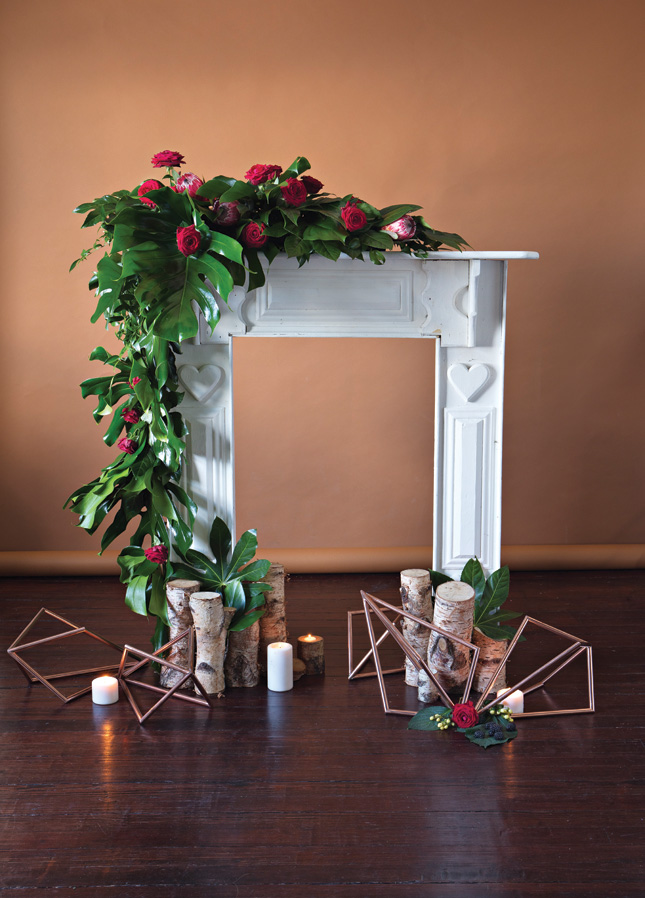 Hearth Warming
"This vintage fireplace is perfect for a dramatic, romantic setting. The fireplace can be freestanding indoors or outdoors, so it's suitable for most venues. We styled it with logs, candles and some copper diamonds on the ground and a larger-than-life garland with deep red flowers."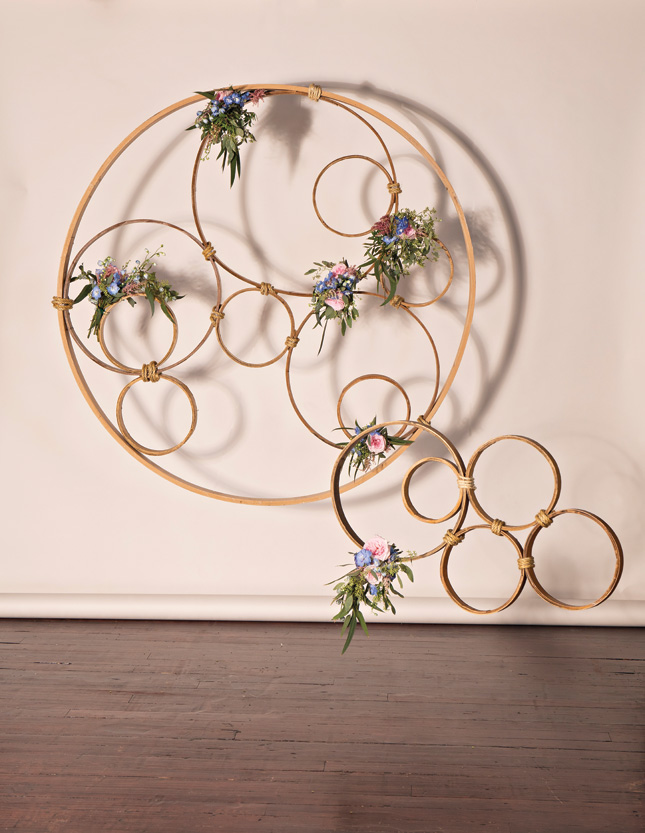 Full Circle
"This backdrop is made with different sized wooden circles and can be either suspended from a beam or hung up on a wall. It's perfect for a venue with a plain or stone wall that needs jazzing up. It's a big piece but it still has a soft and delicate look, so I styled it with pink and blue flowers to add to that aesthetic."
Looking for some serious wedding décor? Check out some of our recommended suppliers here!