First, we had the flower wall and now we have something much more delicious - donut walls! We've seen donuts take over various desert trends, at weddings such as the macaron towers and cake pops,  but now they're taking over in wall form, and we ain't mad about it!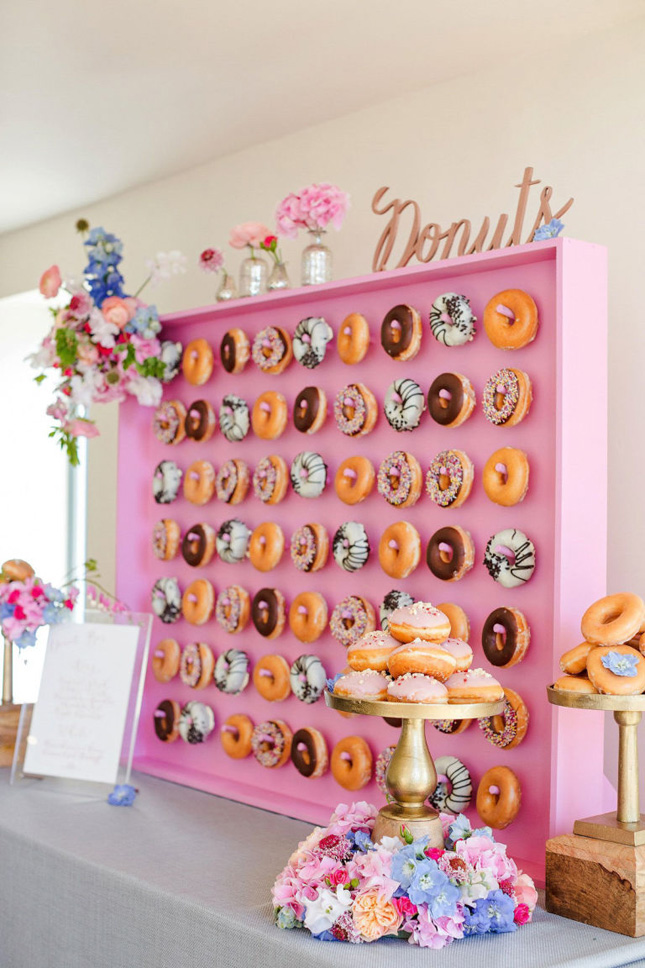 Image credit: Marianne Taylor Photography
Now, we're not just talking about your run-of-the-mill donuts from the local supermarket, oh no! These doughy rings are much more than that - with pretty pastels, sweet designs, and sugar flowers adorning some, they're good enough to eat, literally!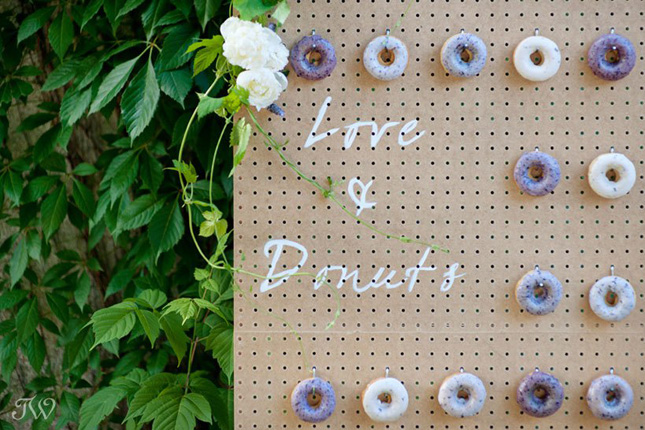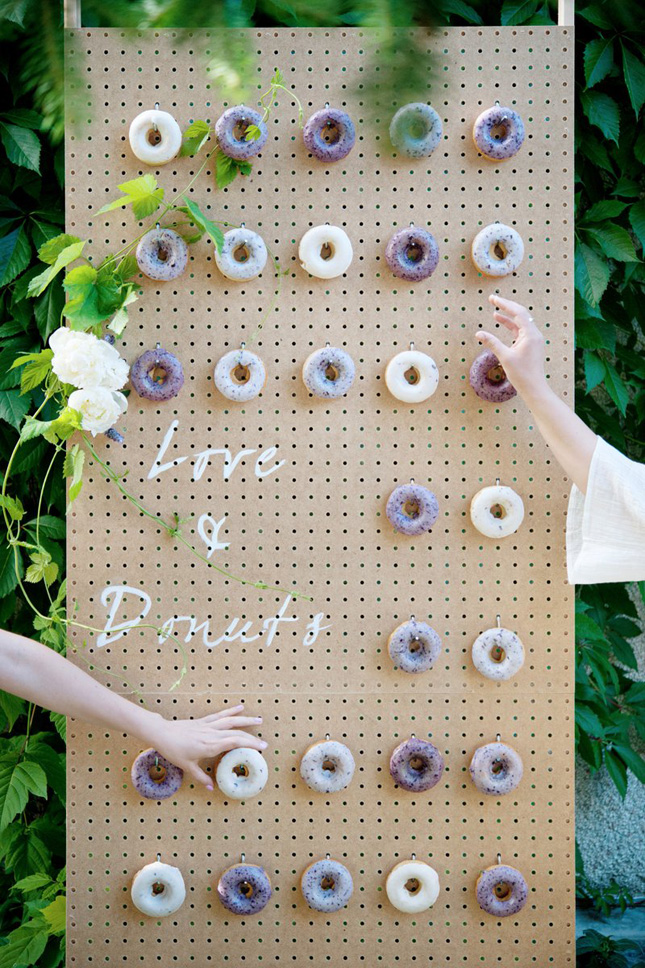 Images above: Tara Whittaker
We're loving the lavender and grey hues of the donuts above - perfect for a wintery wedding!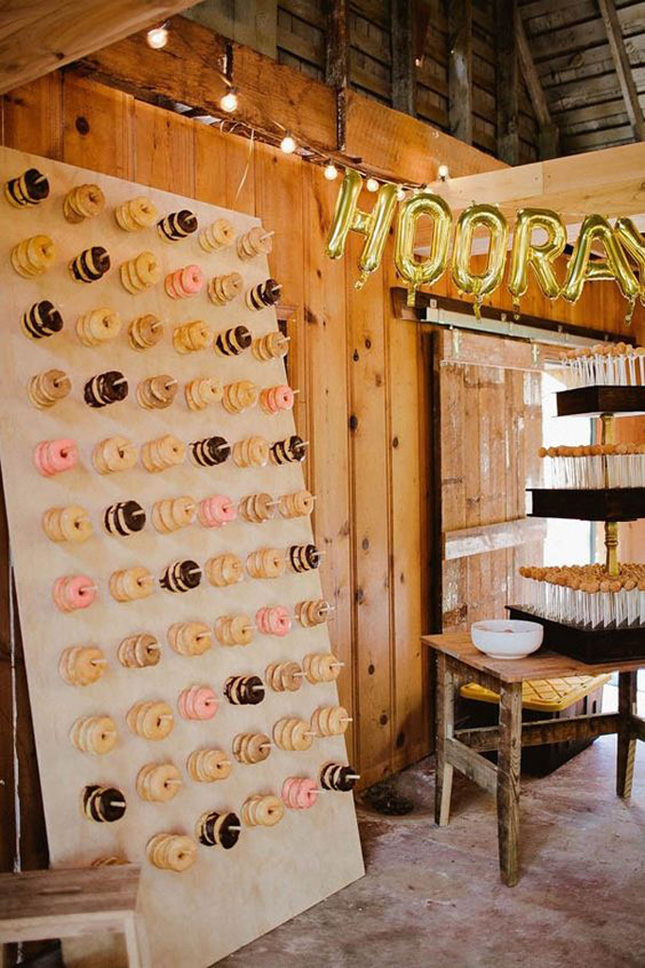 Image above: Jamie Jones Photography
Not only do donut walls look good as a stand-alone prop, they'll make an awesome backdrop for your selfies. If you don't want to do it for your guests, do it for the 'gram - just think of the Insta possibilities!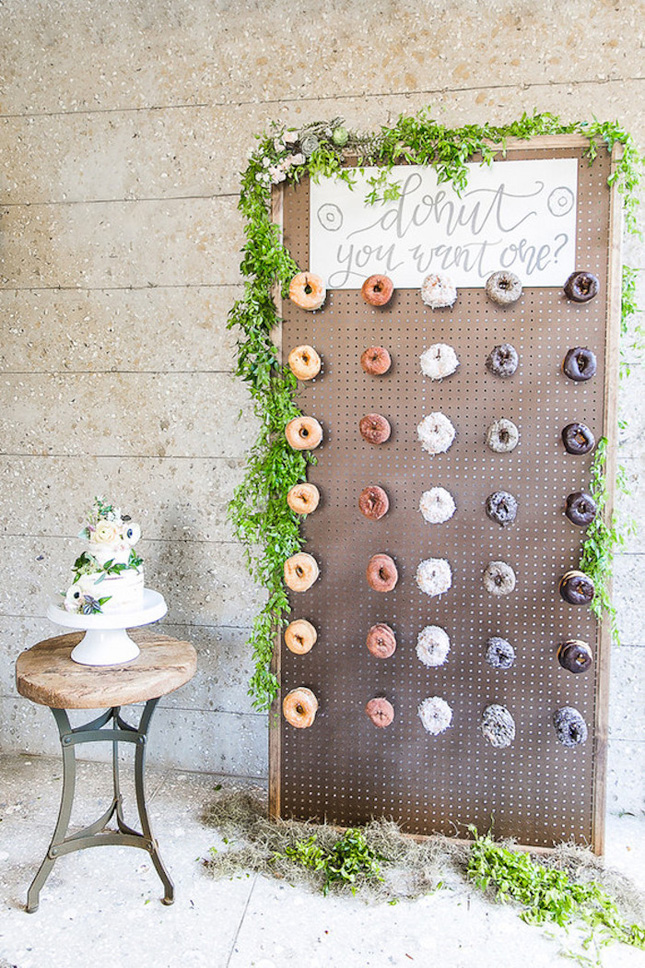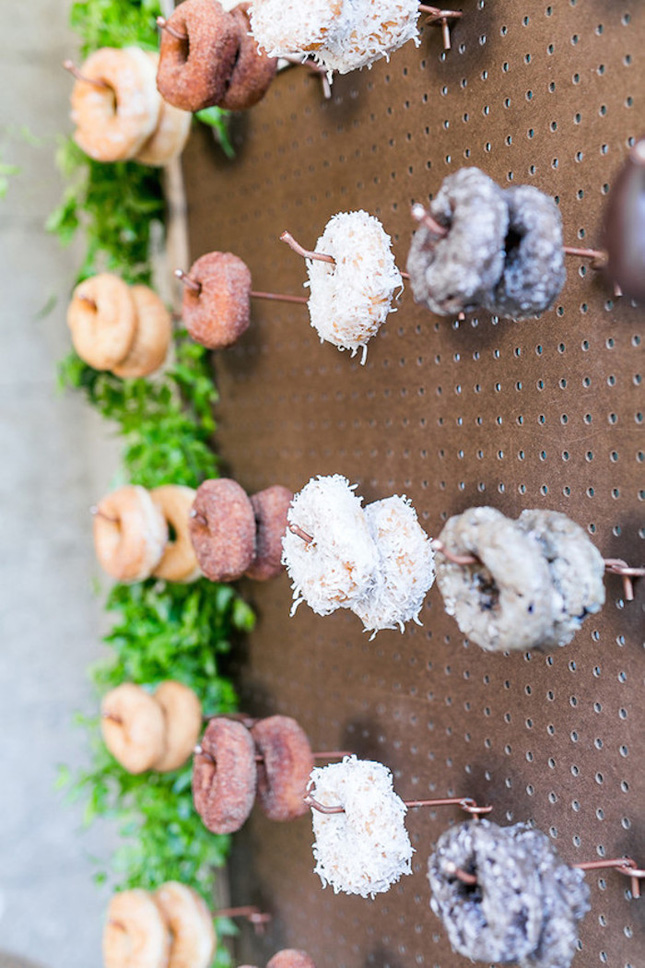 Images above: Amalie Orrange Photography
This wall (above) is one of our faves - we're obsessed with the colour palette and the foliage that adorns the wall, adds a rustic feel to it. LOVE!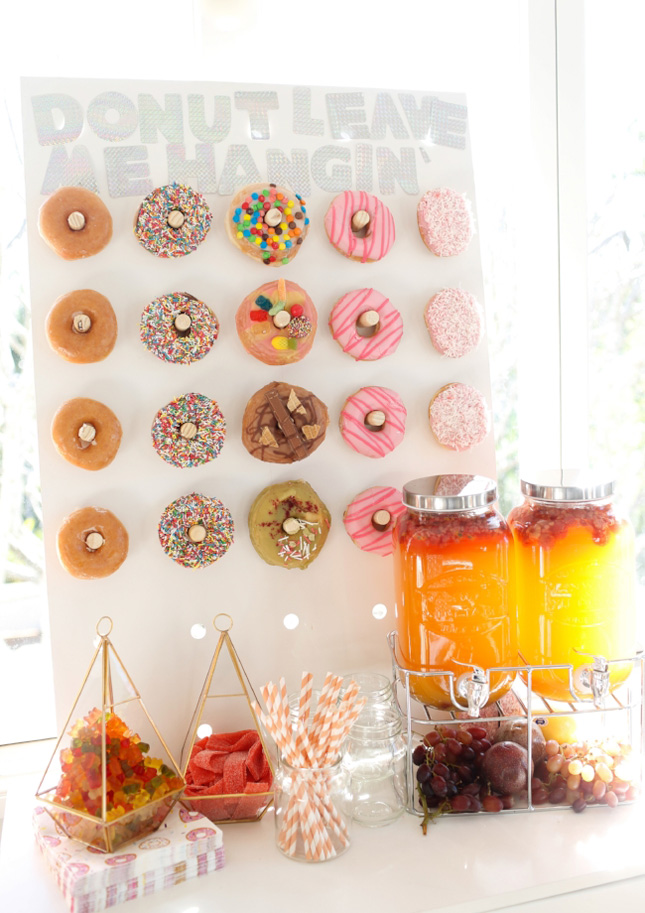 Image above: Maddie Jane Photography
Also, if you don't want to go mad and have a massive wall, with a hundred donuts on it, that's cool too! Keep it simple, like this DIY one we spotted on Runway Chef (below), or use it as a cute little prop on your sweet table (above).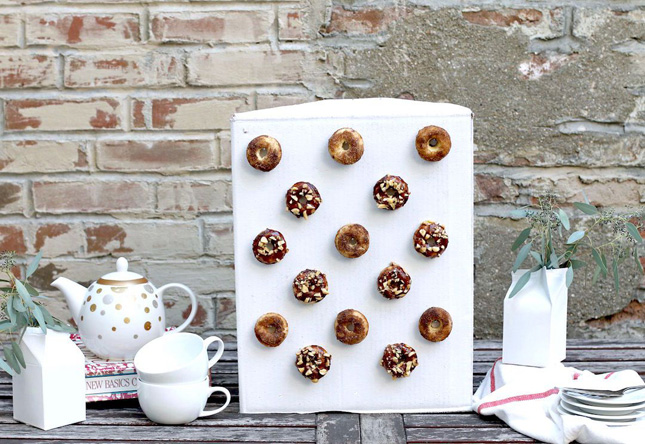 Image via runwaychef.com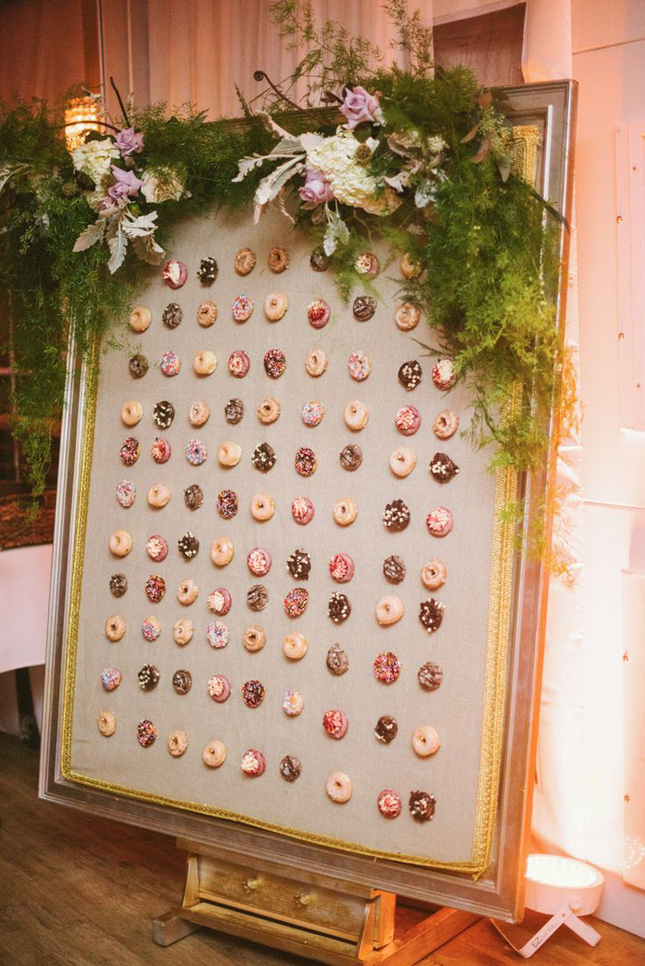 Image above: Britta Marie Photography
However, if you, much like ourselves, are donut-obsessed, go the whole hog and get a colossal wall of sugary goodness! Just check out how awesome it looks!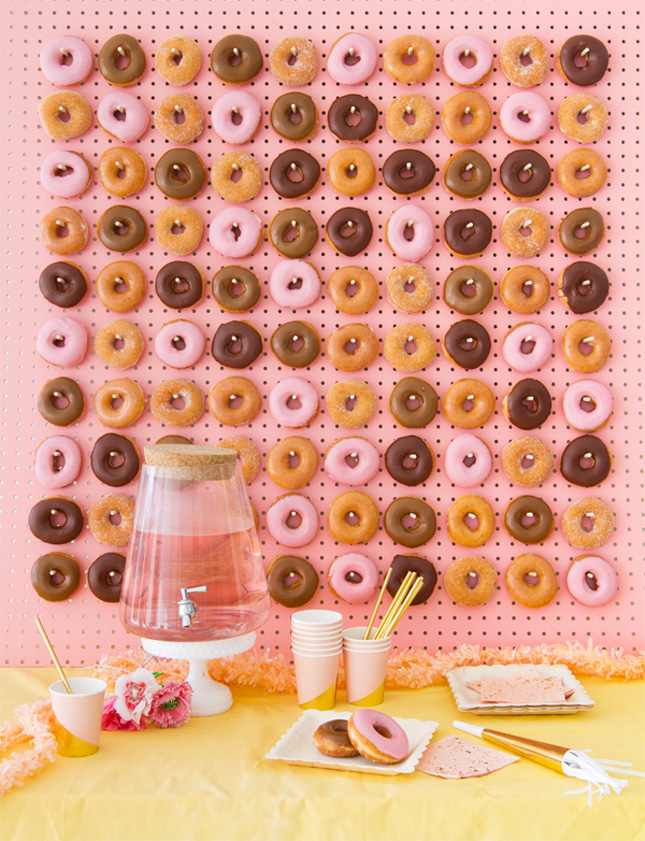 Above images via: ohhappyday.com
Now if you'll excuse us, we're off to the local bakery to hunt down some donuts!