Wedding balloon, anyone? We're basically obsessed with balloons and, let's face it, who isn't? You can easily jazz up an otherwise plain and boring venue with this kick-ass wedding trend, read on for our faves...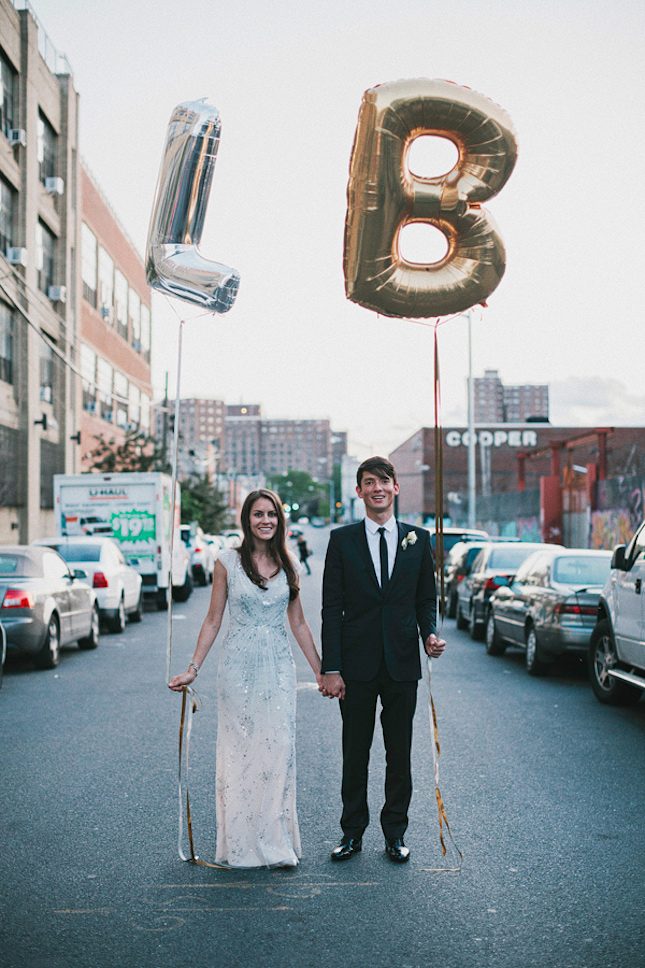 Image above: levkuperman.com
We love this awesome Brooklyn couple who used their initial balloons for this cool, urban photo op!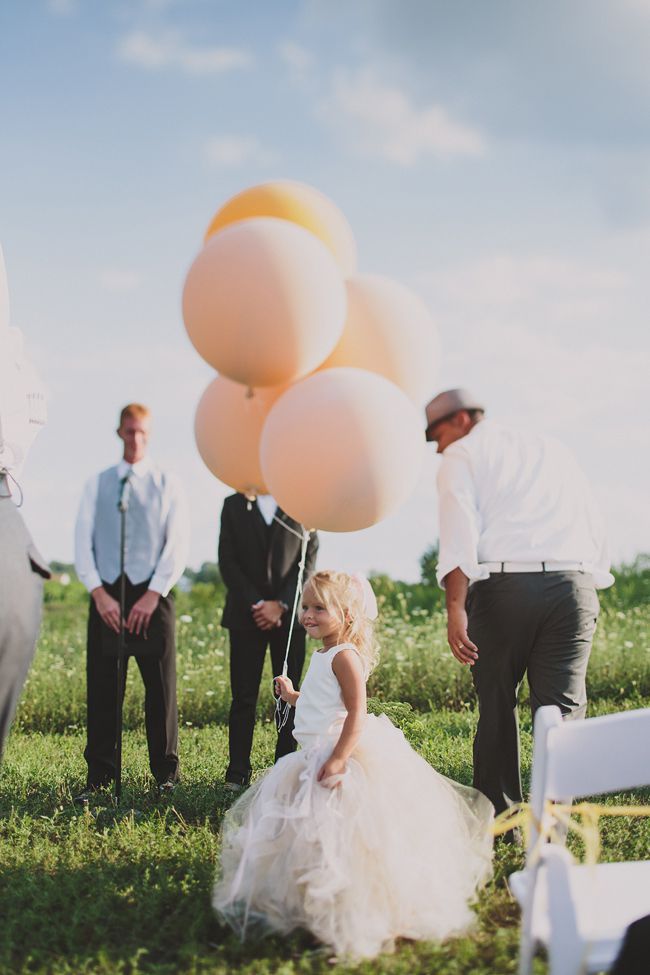 Image above: rouxby.com
How sweet is this little flower girl? A wedding balloon is a great alternative to a bouquet, as kids might turn their nose up at a bunch of flowers, but definitely not at a massive balloon.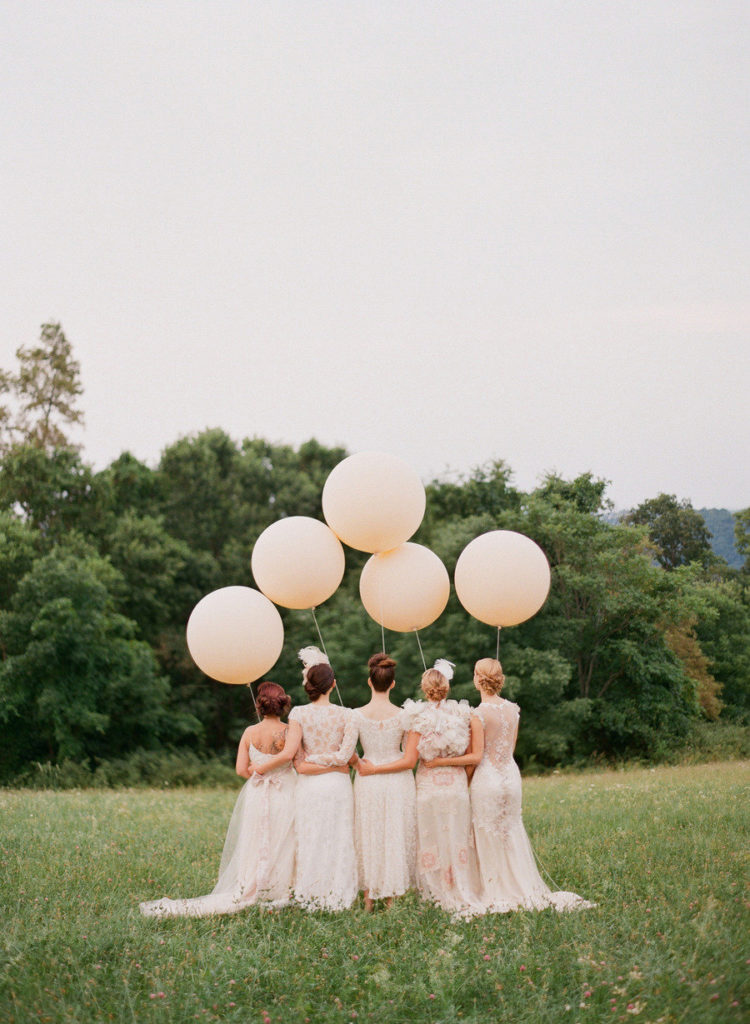 Image above via: craftybitches.fr
Here's another way to ditch the flowers for a wedding balloon - get your bridesmaids together for a cute photo with all your balloons.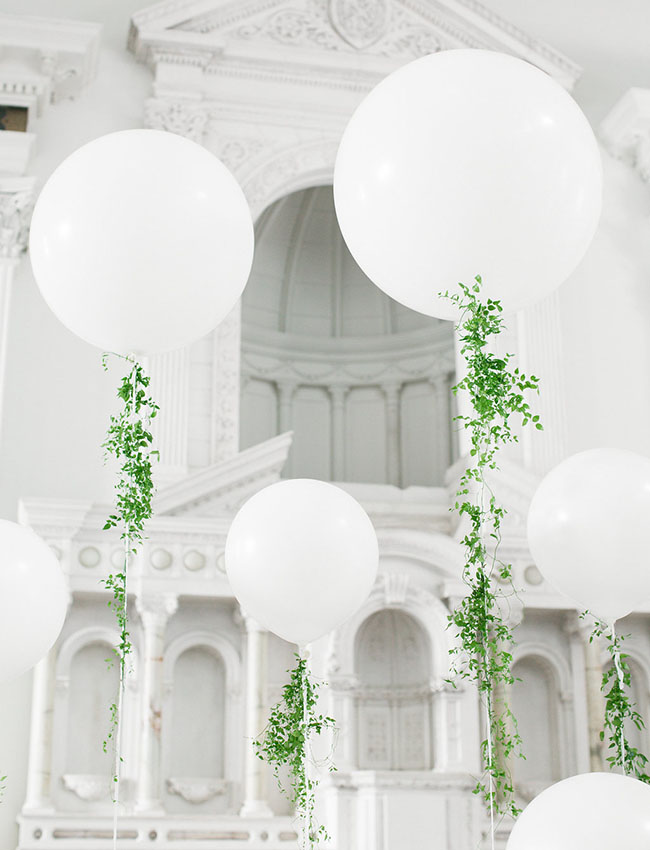 Image above: maxandfriends.com
Bright white and lush green is always a good pairing and we're in love with this fab venue set up. This décor is super easy to do yourself - all you'll need is balloons and some fresh greenery to attach to the string, simple!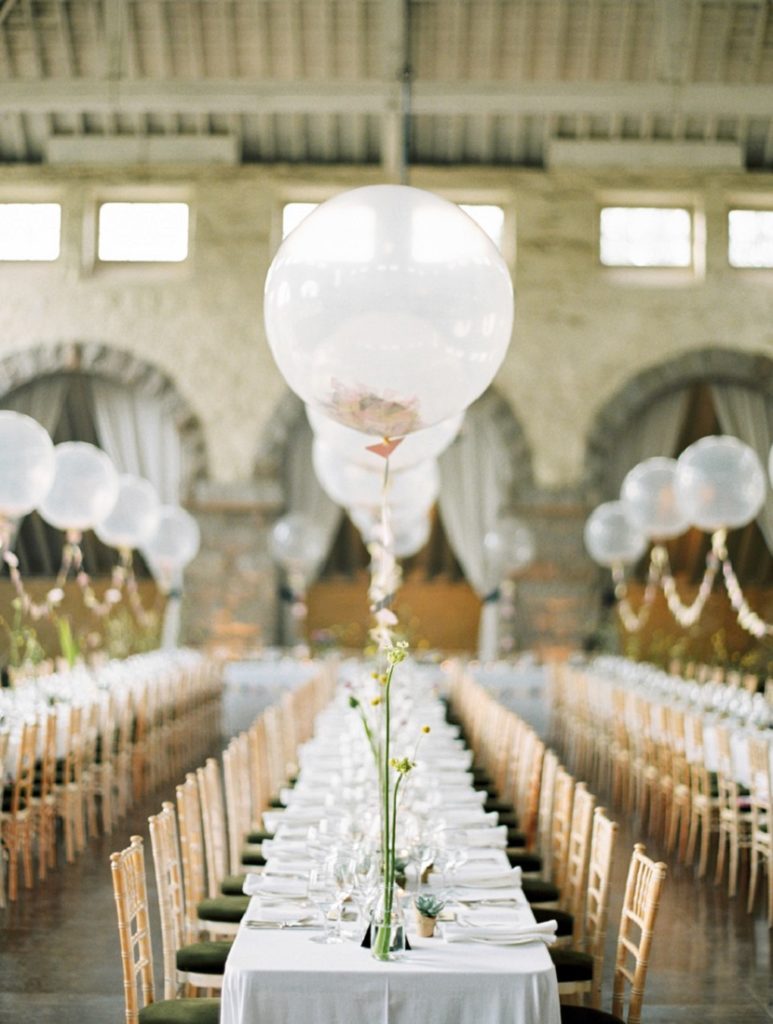 Image above: annkathrinkoch.com
Not that into having lavish centrepieces? Cue balloons - they're perfect for popping on your tables, instead of the usual floral arrangements or candle centrepieces.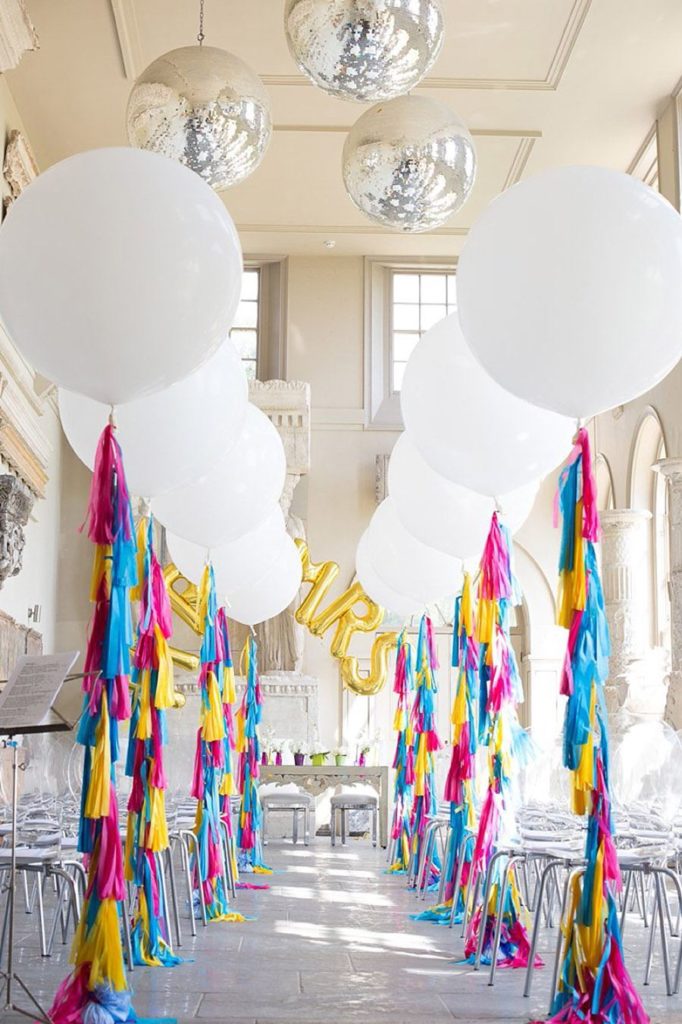 Image above: fayecornhillphotography.co.uk
Go full-on with a wedding balloon aisle, like this couple did. This wedding screams fun, just look at those colourful tassels - your guests will love it, too!
Image via: brit.co
The most Instagram-able wedding car, ever? We think so! These 'cheers' balloons are also available on Hippenings.com - add some tassels and greenery, and you'll be away in a hack.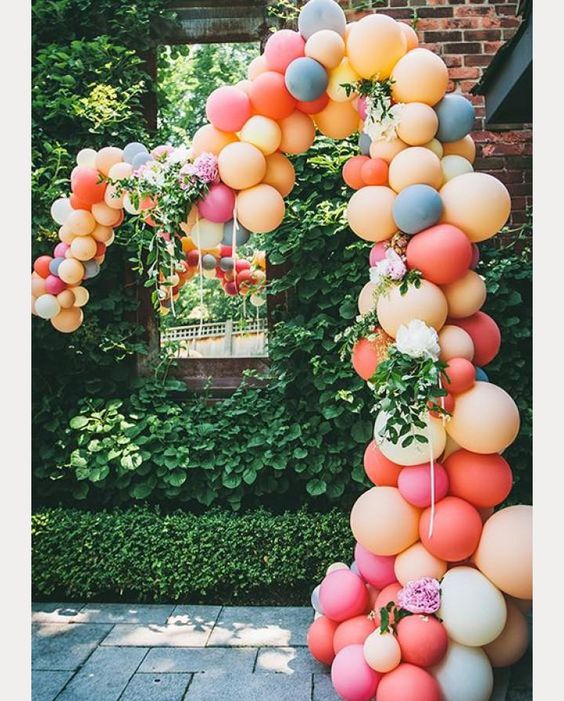 Image above via: moncheribridals.com
OK, this one is definitely our fave, a full-on colourful balloon arch - this would make an awesome backdrop for your wedding photos, too.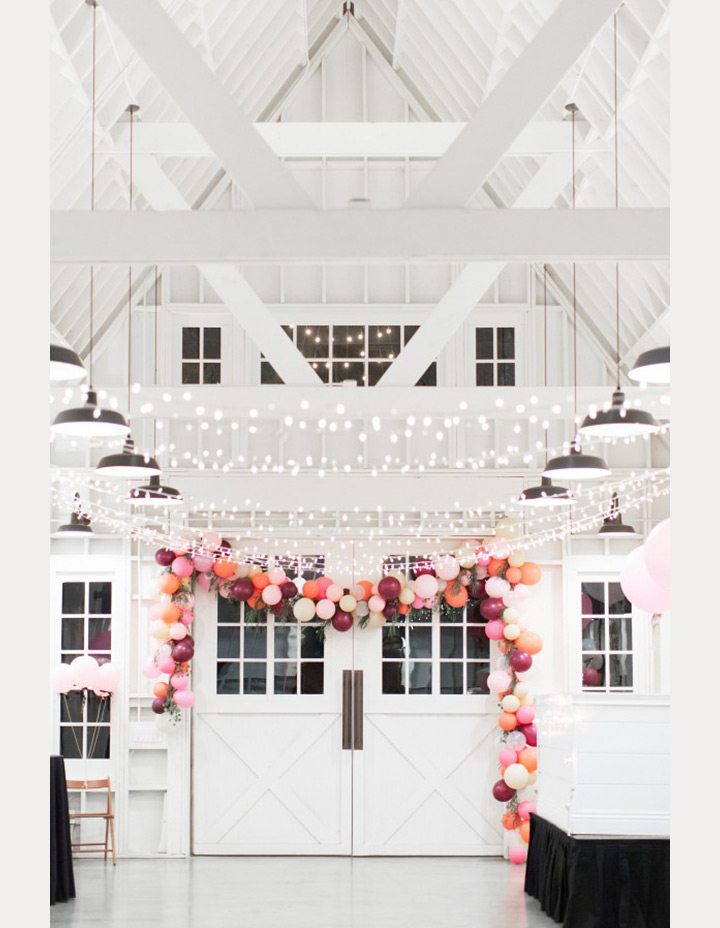 Image above: maxandfriends.com
This is a more subtle nod to the previous balloon arch - the perfect way to inject colour into a bland or plain reception room.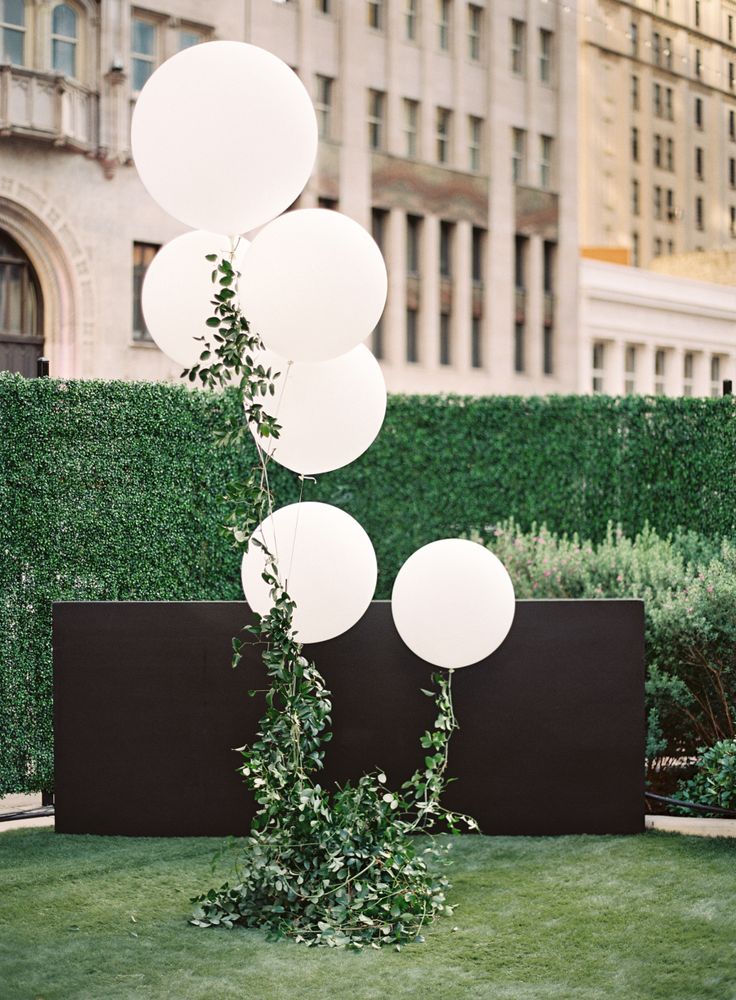 Image above: laurenpeelephotography.com
So you've decked out the inside of your venue with all the balloons possible, but what about the outside? We love this leafy display for outside your venue.