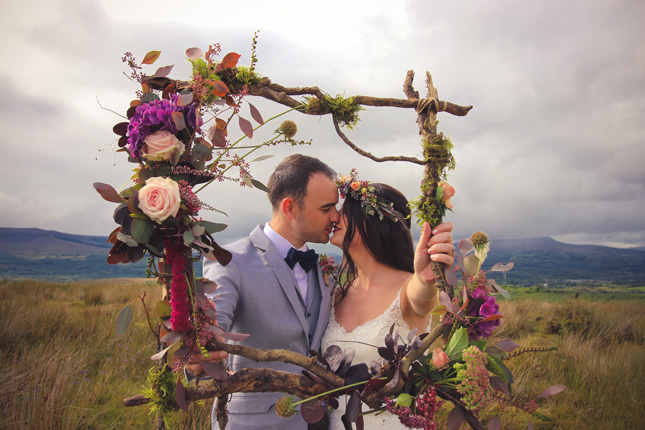 'Trash the dress' photoshoots are becoming more and more common as a way to give your wedding dress a second day out, and create some lovely memories for you and your new spouse while you're at it. When Sheila Rooney of Sheila Marie Rooney Photography got in touch with us to show us the 'Trash the dress' shoot she did with newlyweds Catriona and Terry, we couldn't help but share it with you!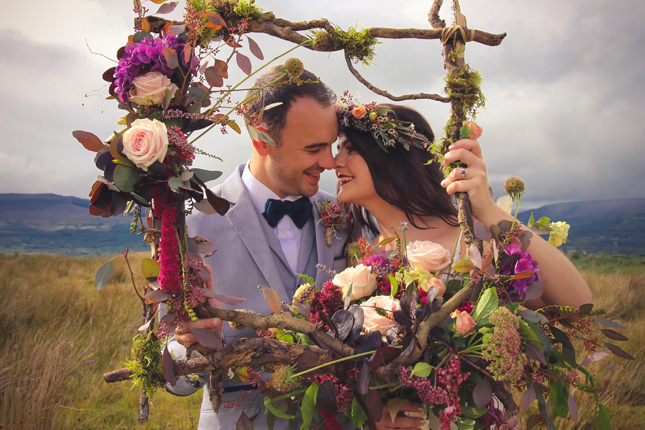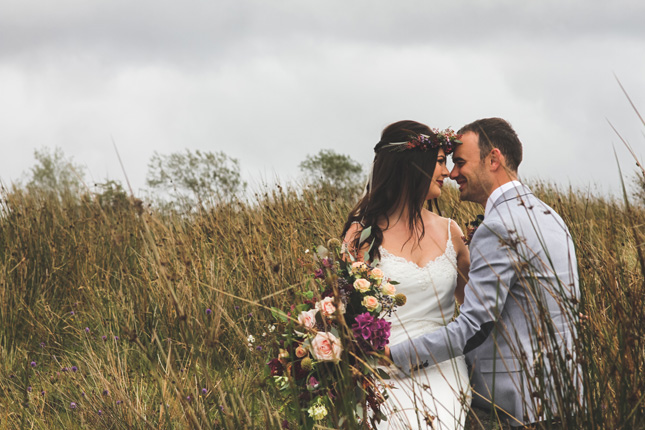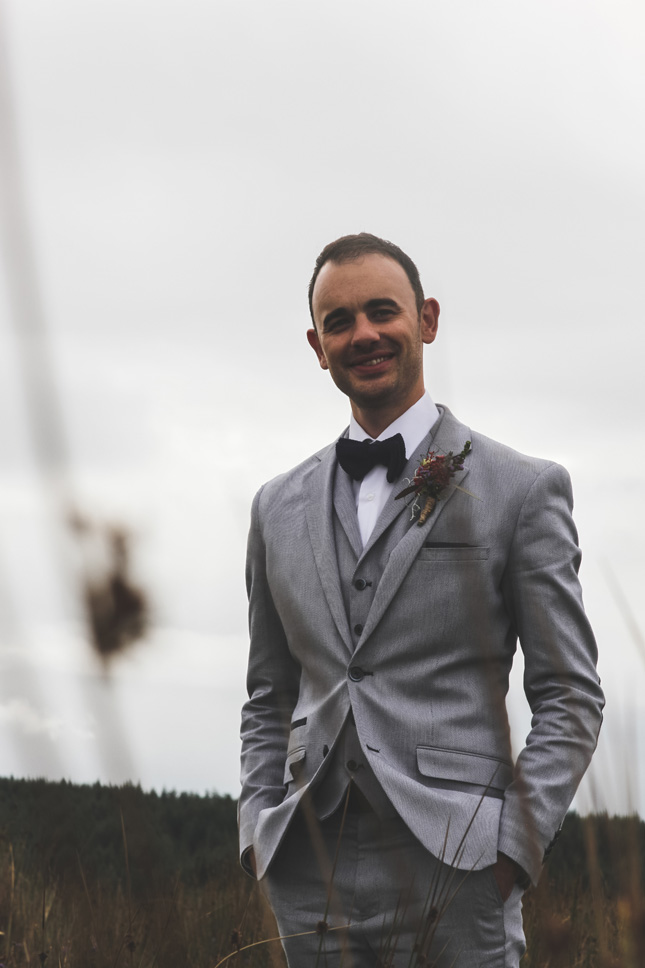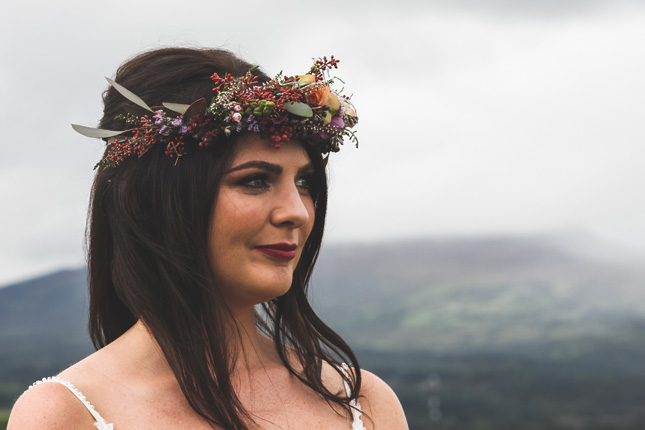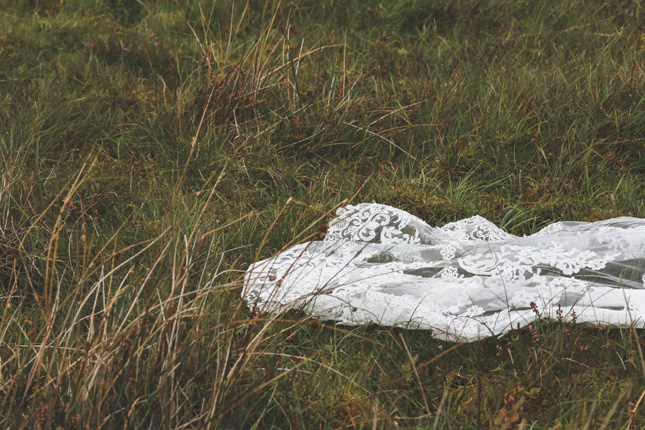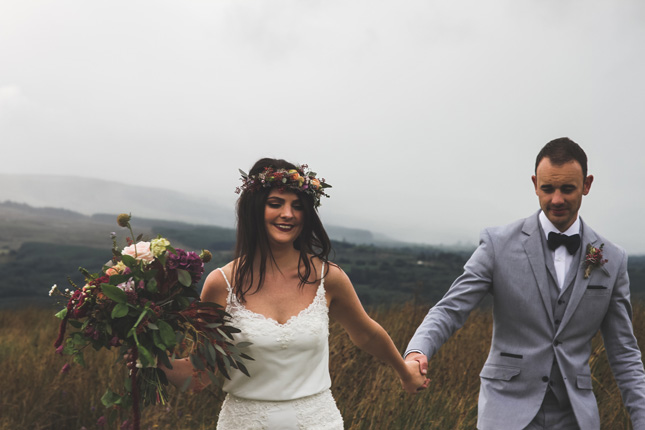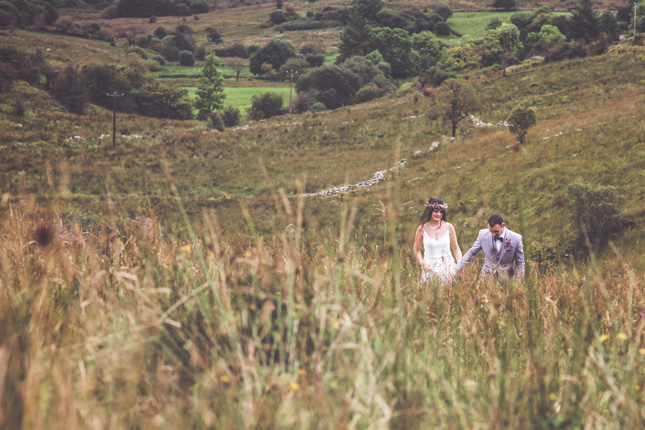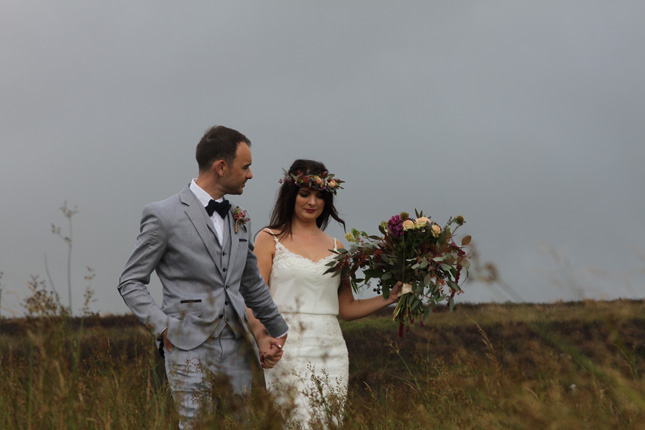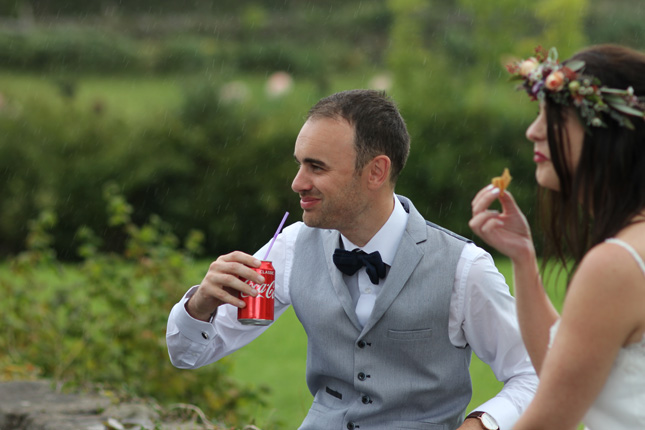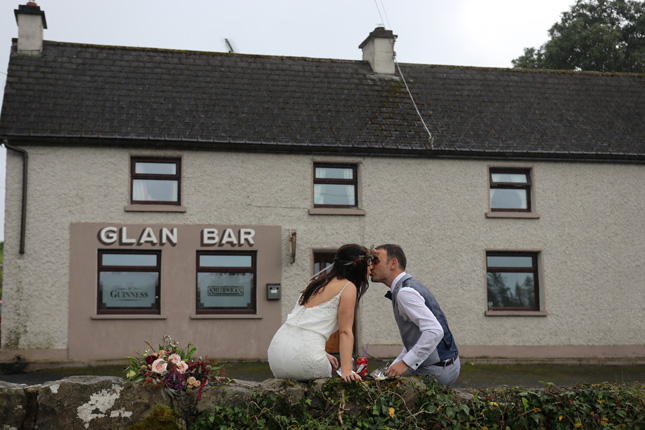 "As a wedding photographer I have got lots of queries about 'Trash the Dress' sessions, and words like 'mucky', 'dirty' and 'wet' no matter how well you try to describe it seemed to scare off a lot of brides. So I wanted to do a 'Trash the Dress' session that I could use as the perfect example for all these inquisitive brides. The aim was to show from the session the different levels of 'trashing' the dress that you can go with, allowing brides to decide themselves to what level they are willing to go, be it getting a little dirty, wet or getting the paint out for the fearless brides like Catriona!" says Sheila. "It is a super fun way to say that final farewell to the dress rather than packing it up and putting it away in a press to be forgotten about. Plus you get to be a bride for one more day, not too many people get that second chance!"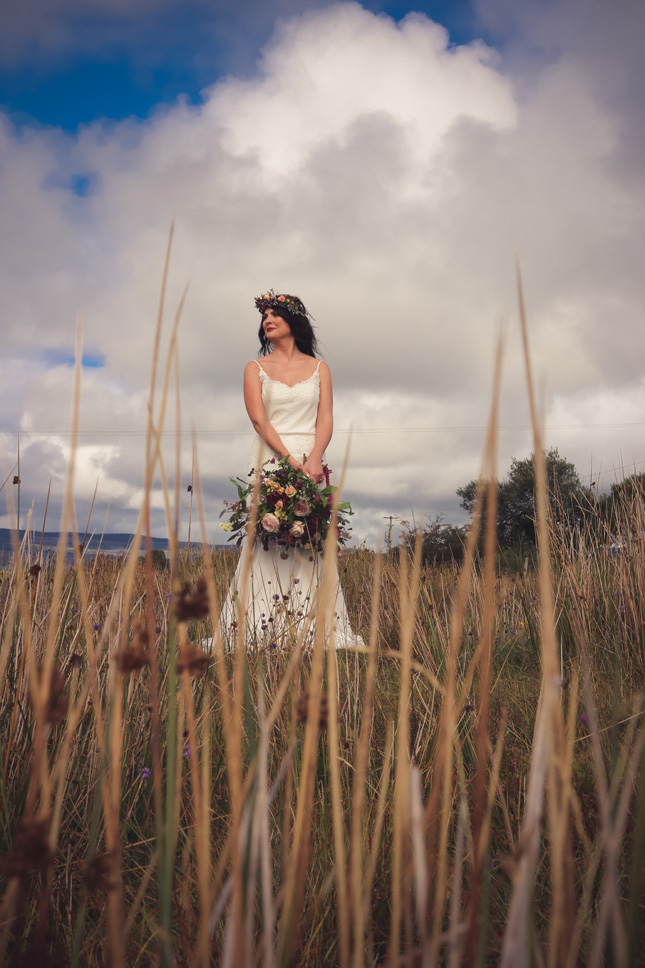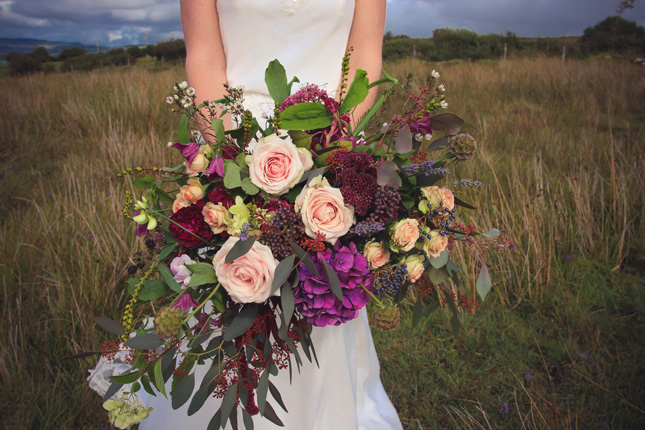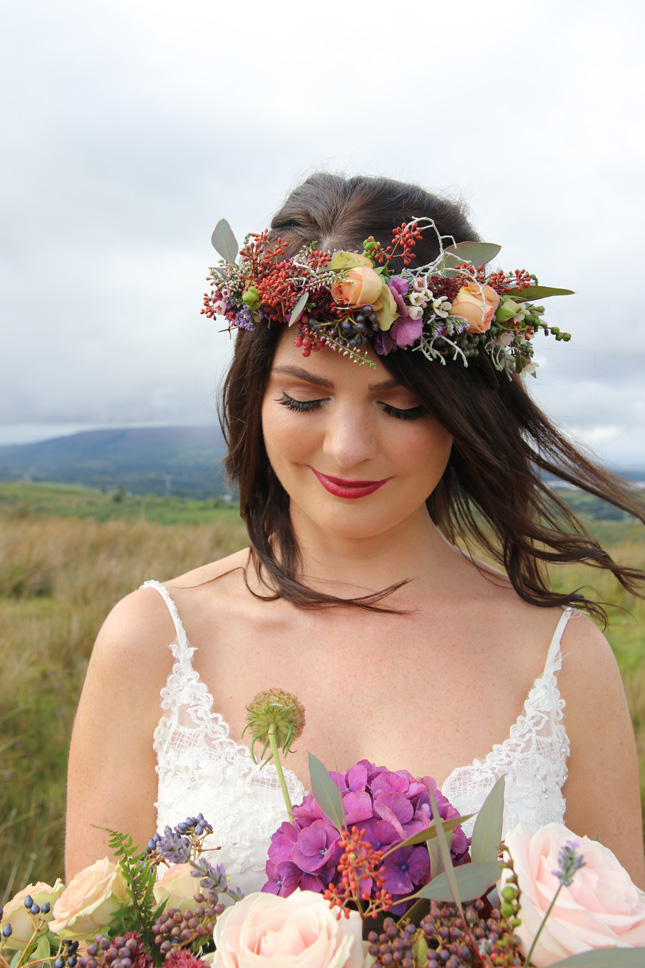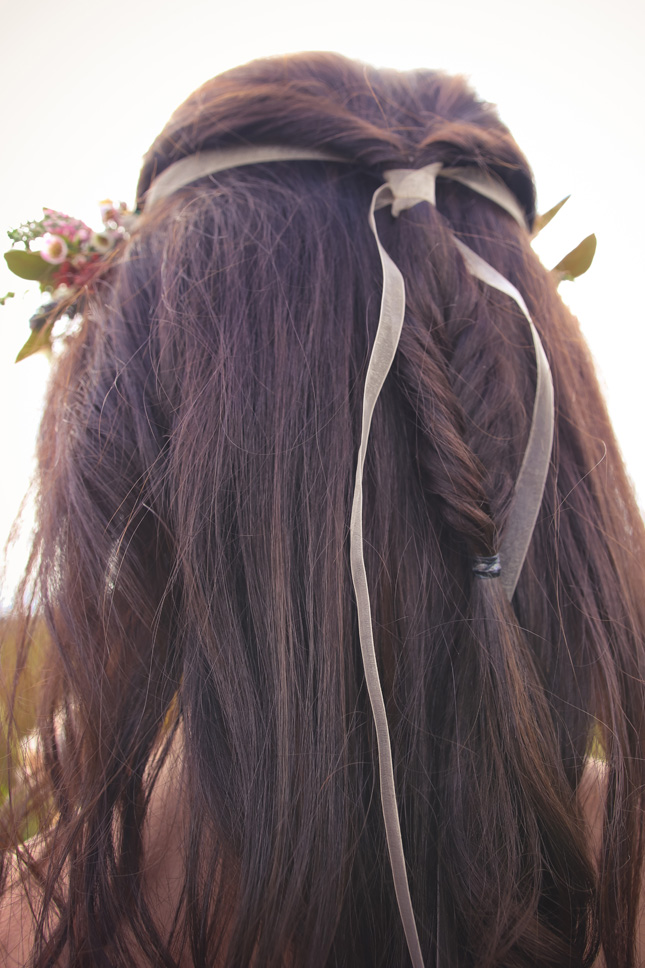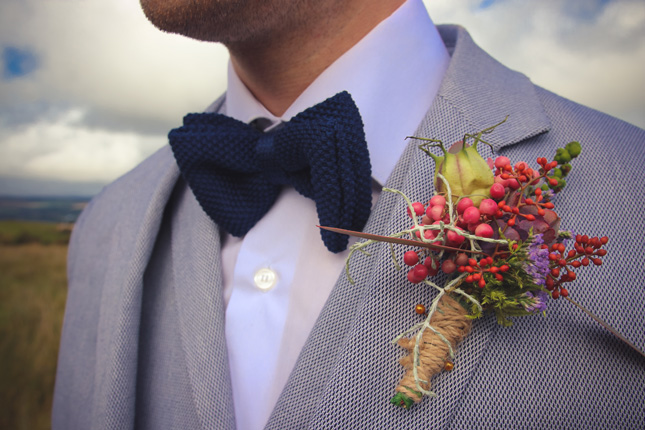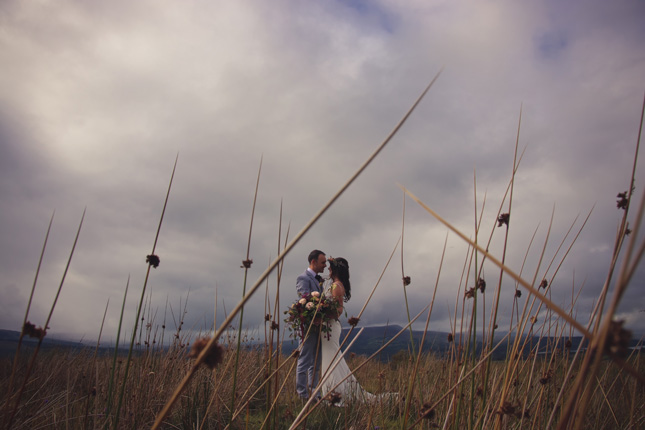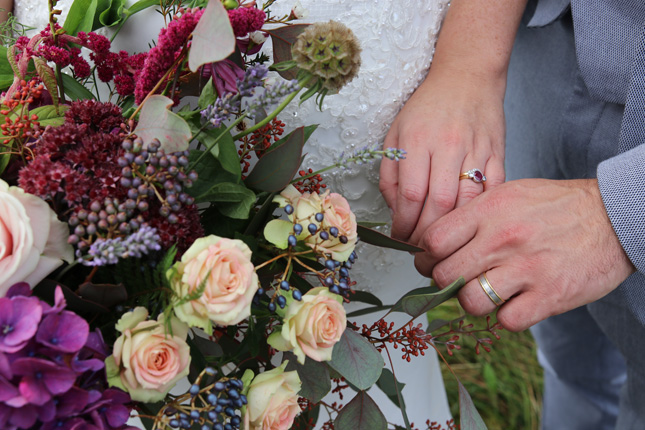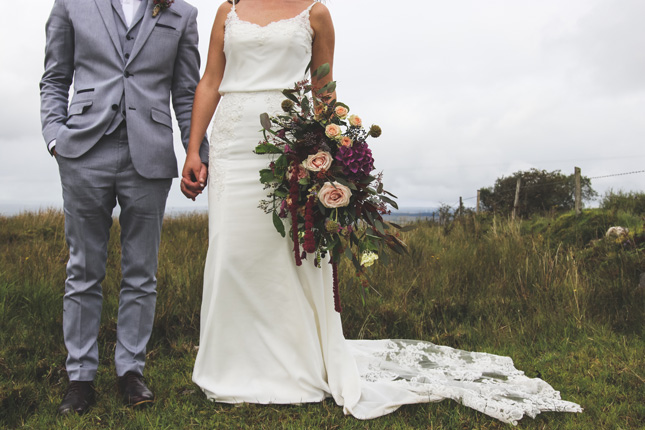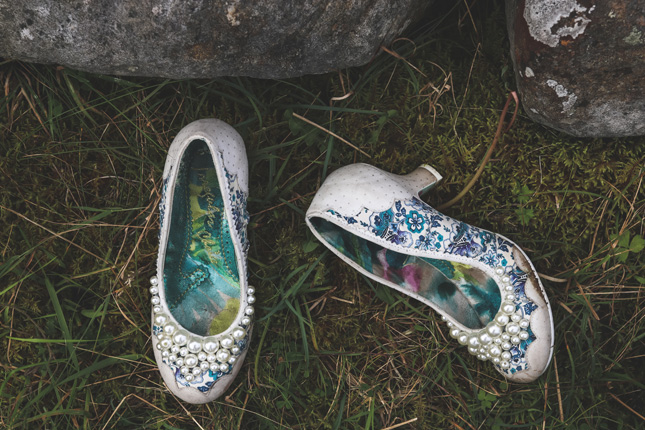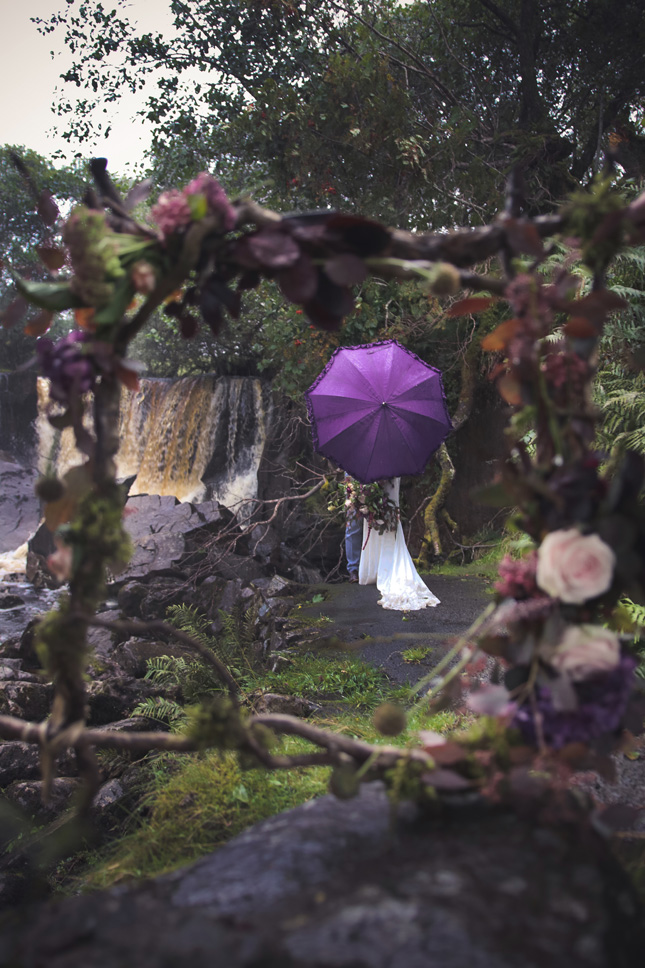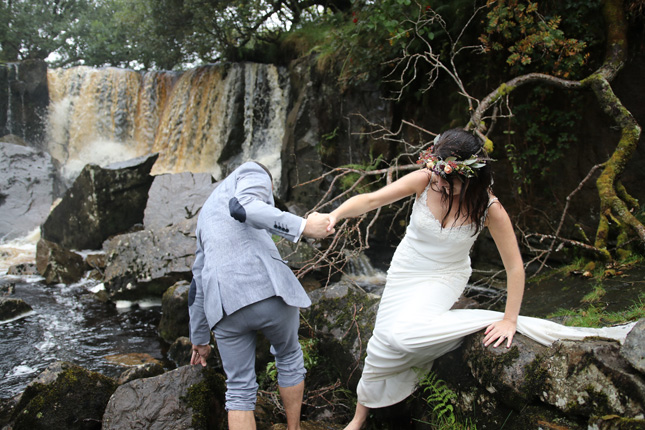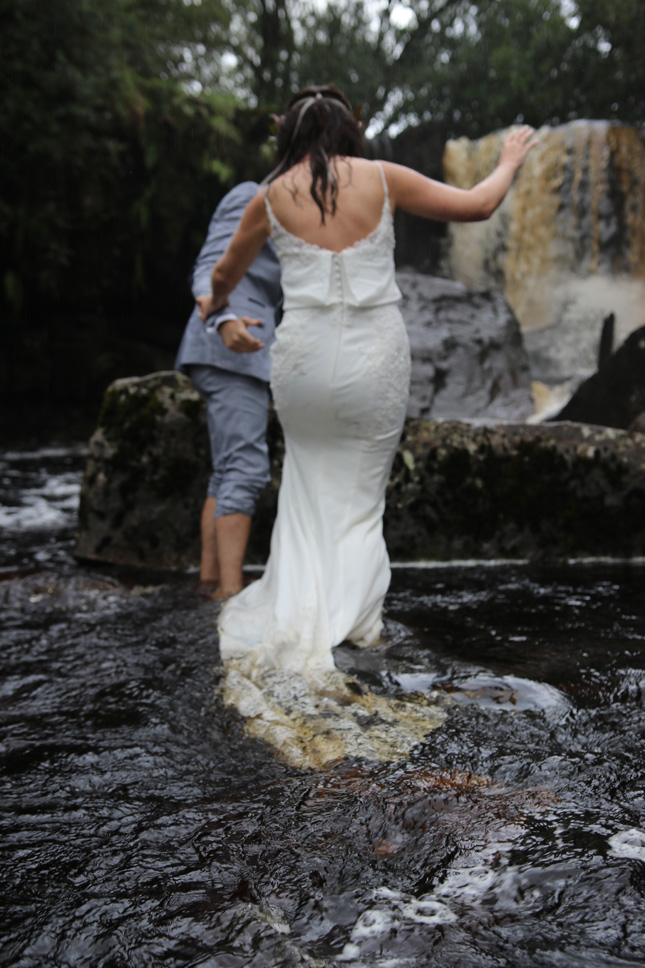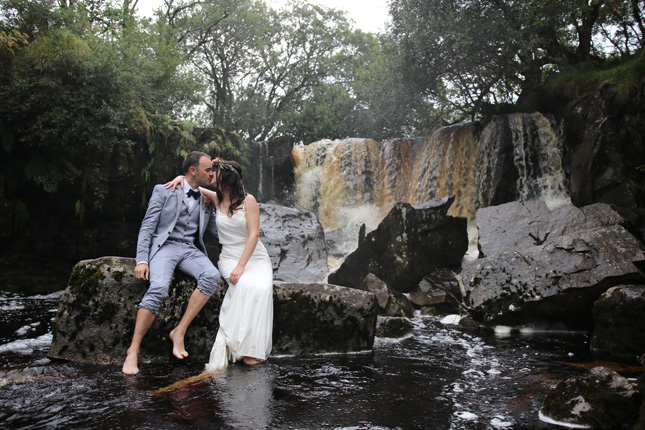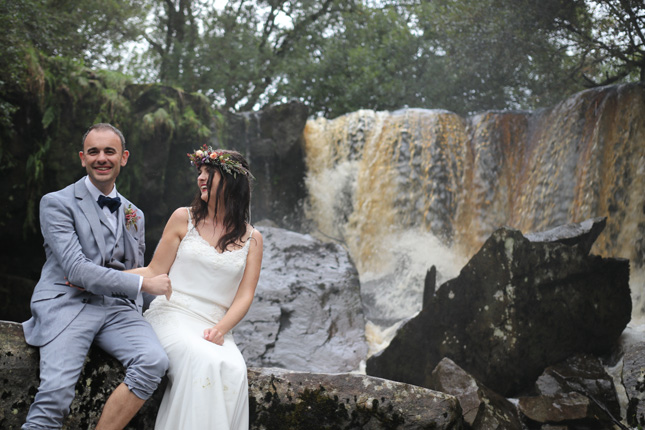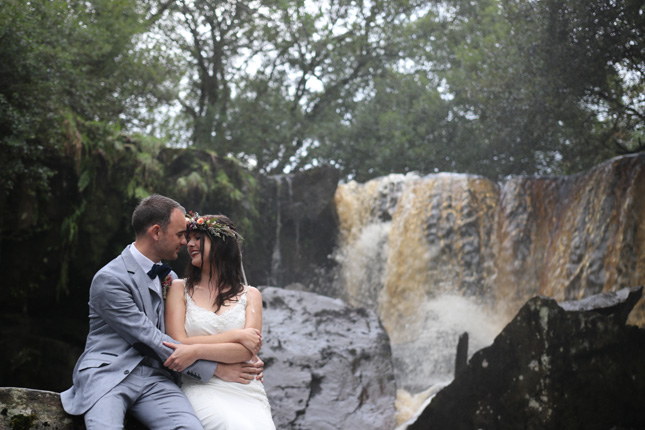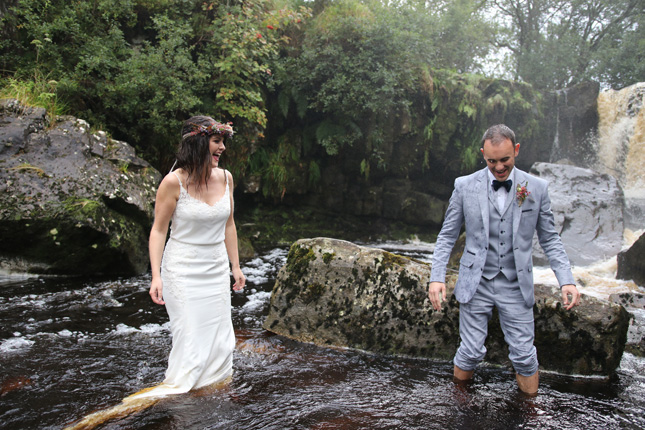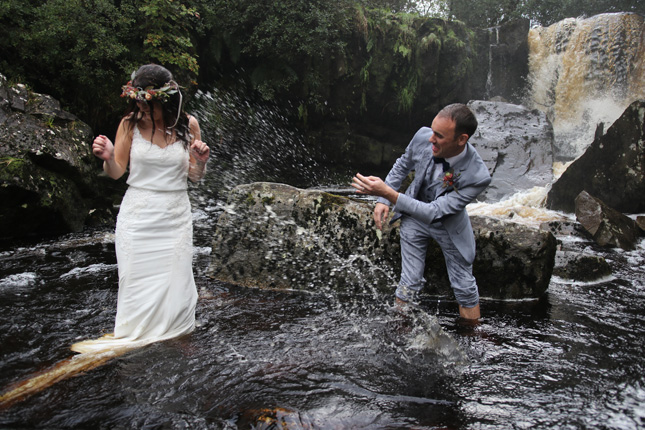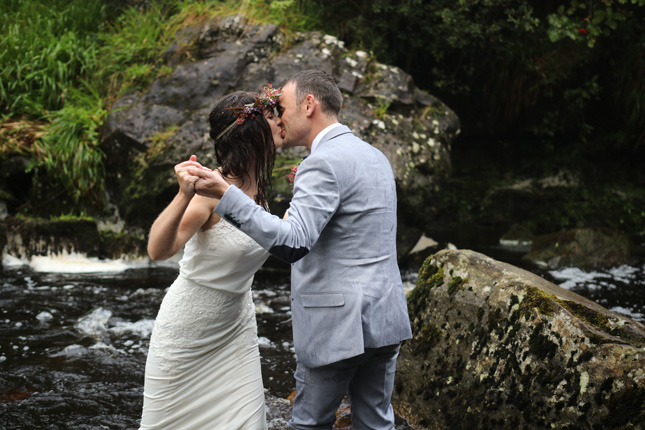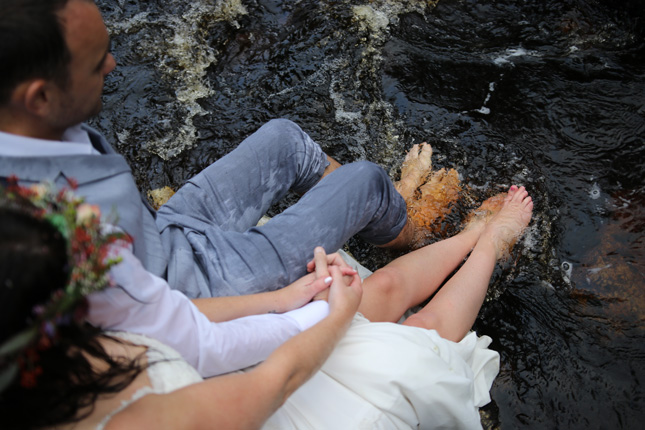 She gathered some of her talented wedding vendor pals to help her out, most who were from the Cavan/Meath area. As they weren't tied down by the same time and destination constraints as you would usually be on a wedding day, they took themselves off to the beautiful region of Glangevlin and the Burren area of County Cavan. "We loved the contrast of Catriona and Terry's formal clothing compared to the rugged wild landscape of West Cavan. With such an interesting location it was possible to simply let the couple interact with their surroundings and each other allowing us to capture them naturally with minimal direction," says Sheila.
Wedding Movies was also on hand to capture the day, creating a narrative for the film. "Creating a story of the day, beginning with the implied post ceremony receiving line to the couple traveling to a peaceful location to spend time alone together. Keeping the story simple and rustic we thought stopping for drinks and snacks in the old country pub would be fun and nostalgic before heading to the waterfall where the session comes to a colourful ending!" she says.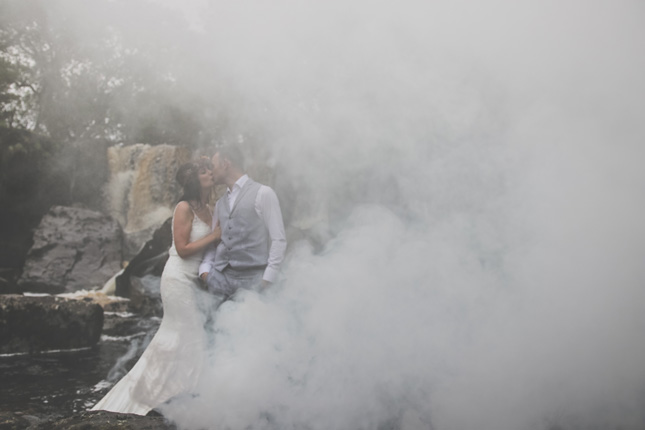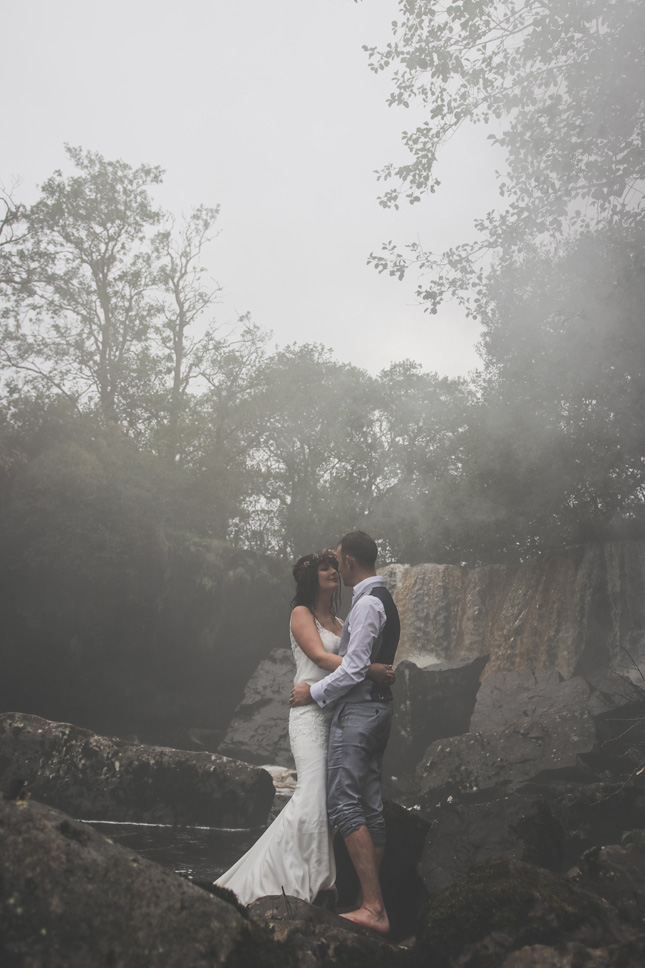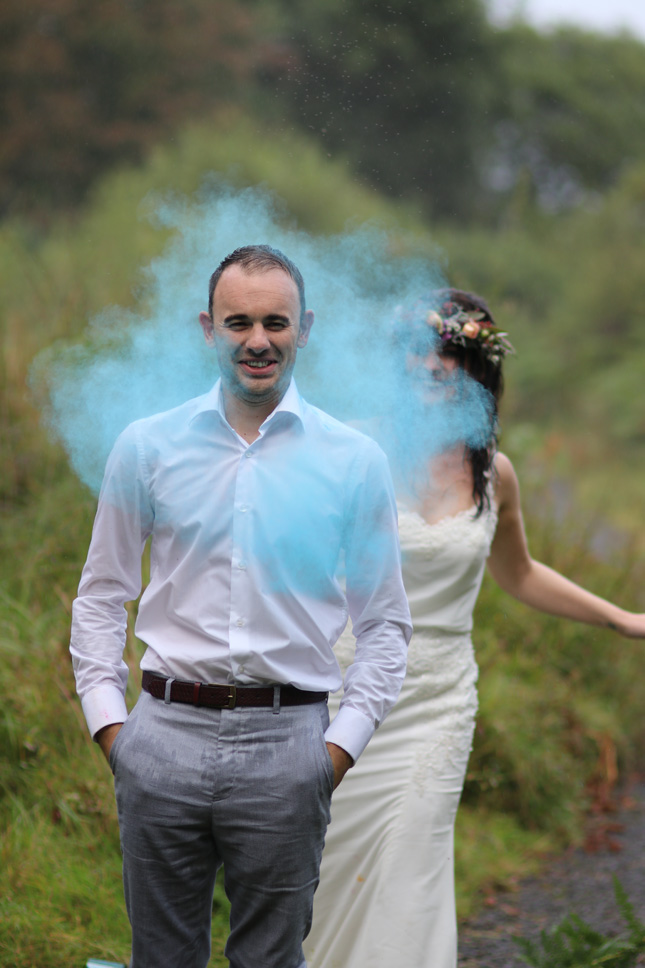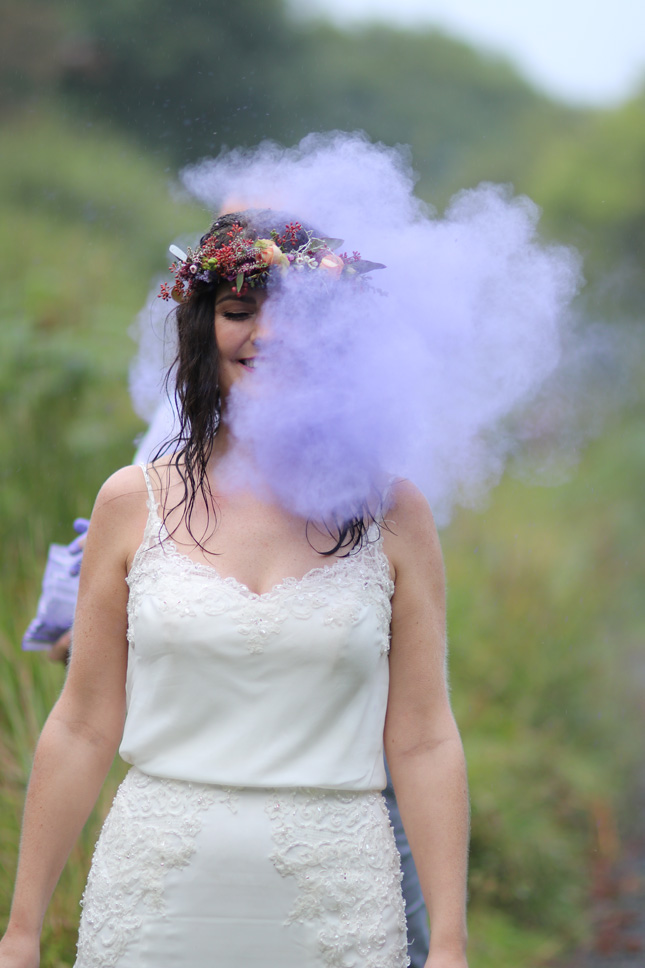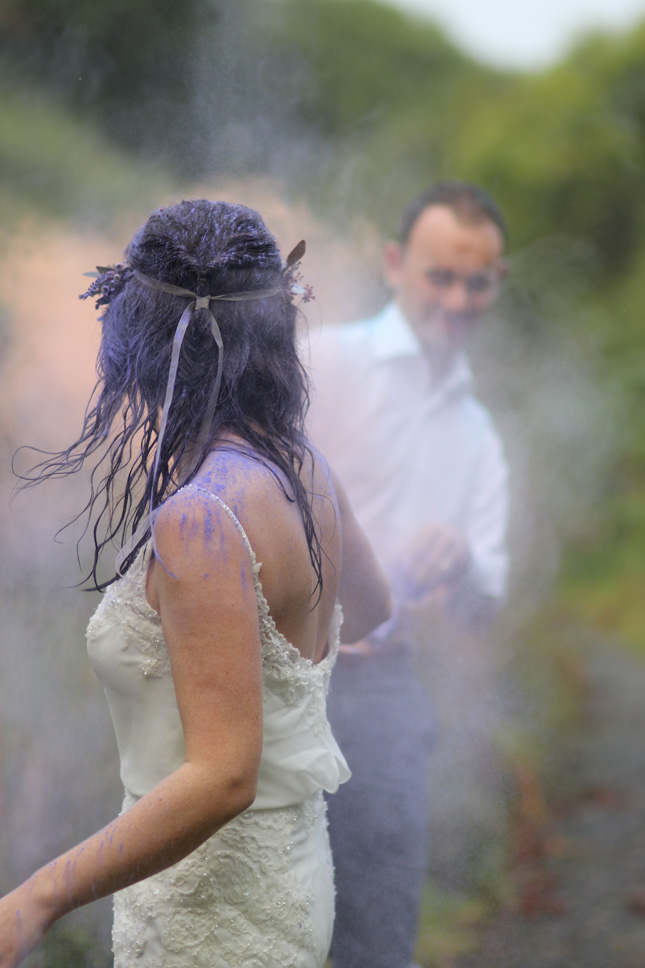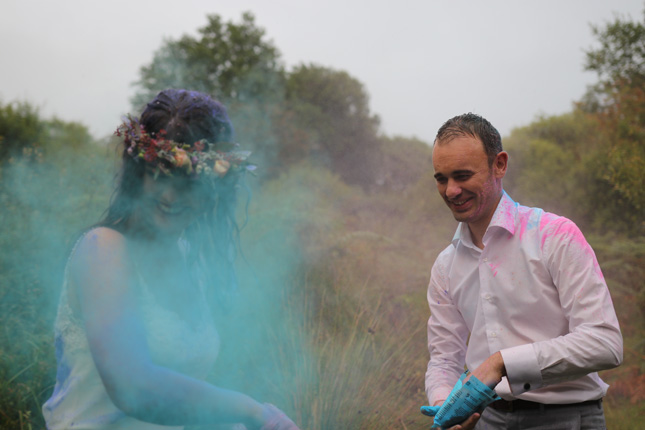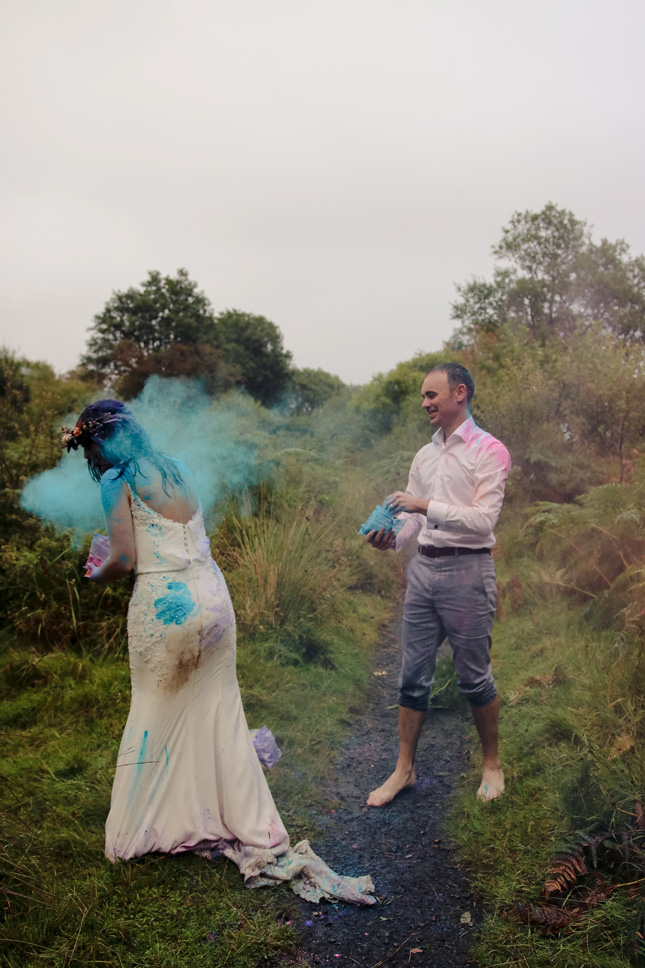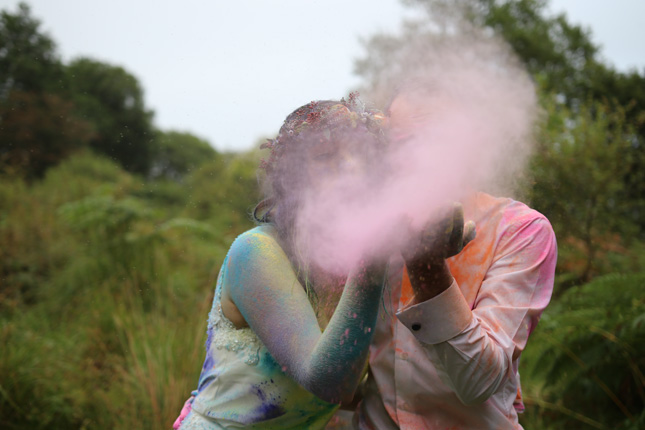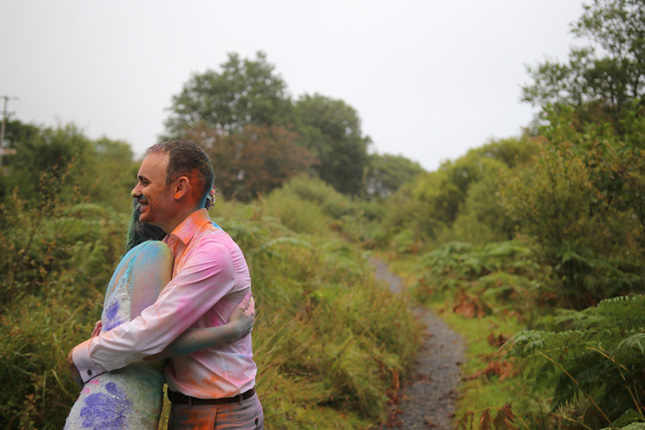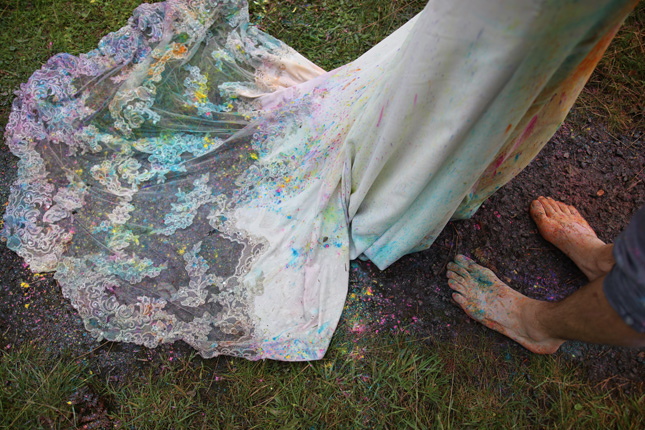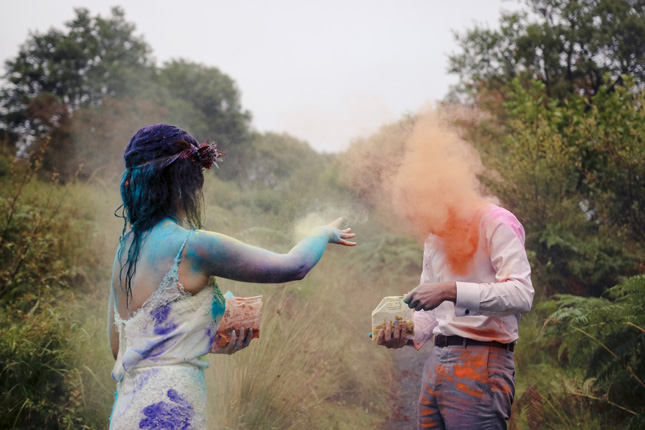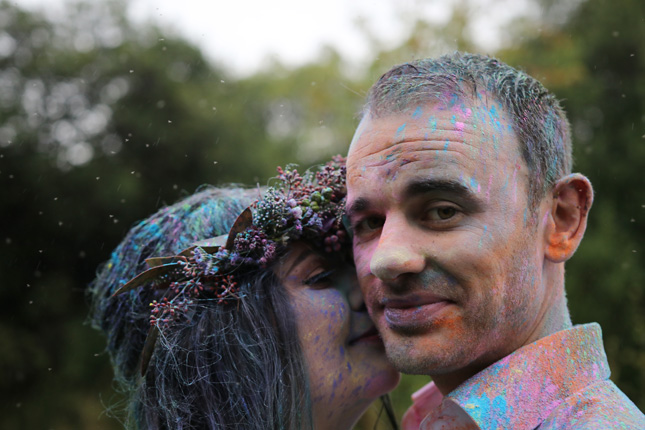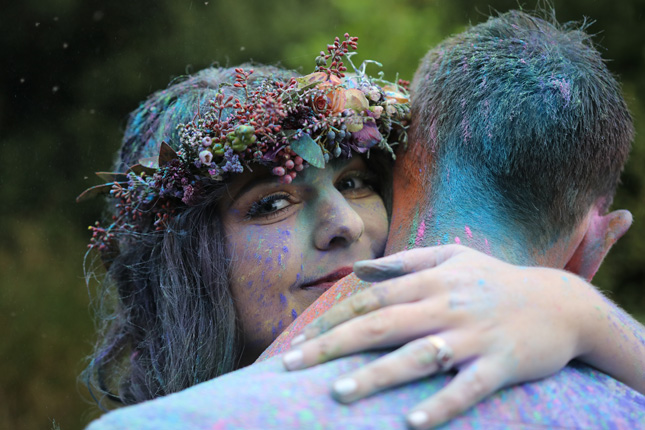 In the words of Catriona: 'It was a fantastic experience that we will cherish forever. We had so much fun running through the fields, jumping walls, sloshing through bogs, splashing in the waterfall, drinking champagne, chatting to the locals. And on the plus side, I threw my dress into the wash and albeit a little pink it is perfect! Highly recommend this to anyone who wants one last day in their dress. I don't feel so bad about putting it into the wardrobe for eternity now.'
Take a look at the video, below!