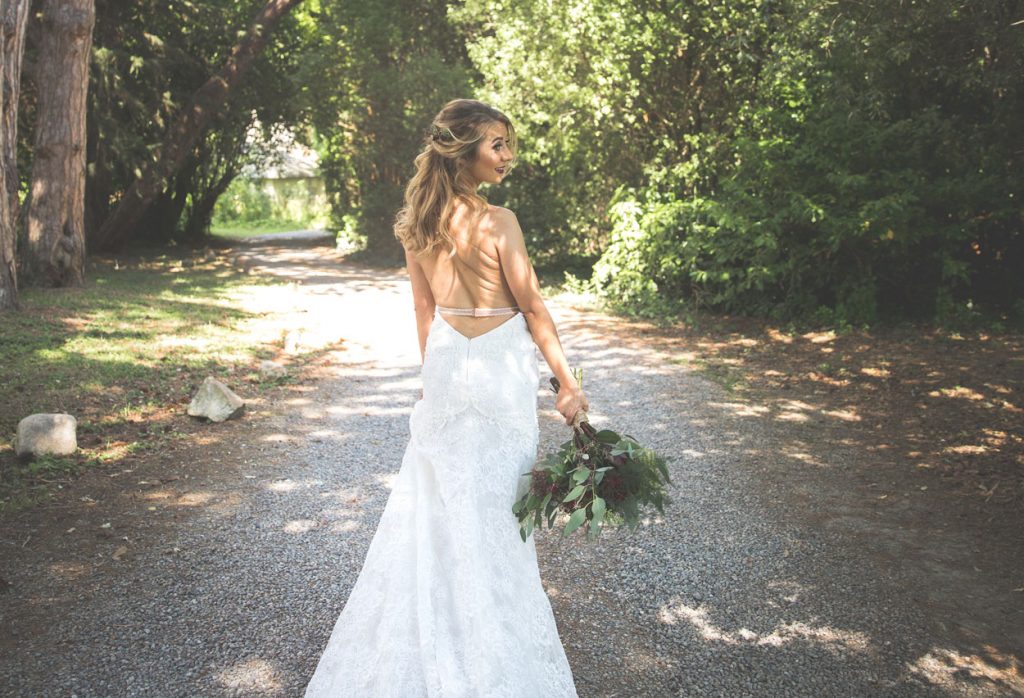 Hollie the Wedding Planner knows a thing or two about planning destination weddings, and one of her favourite parts of it is that they're usually a little different and fun. "Brides and grooms who choose a destination wedding tend to feel that they can escape certain formalities or traditions, let their hair down and generally be themselves. As a destination wedding planner, I encourage brides and grooms to get creative and let their personalities shine through every detail of their day!" she says.
And so, to showcase that vibe, she arranged this photoshoot, with a number of Irish creatives, to capture a modern twist on a traditional Spanish style affair. Mixing moody blooms and lace details, with grey undertones, they added modern touches with a concrete look cake and some on-trend gold details.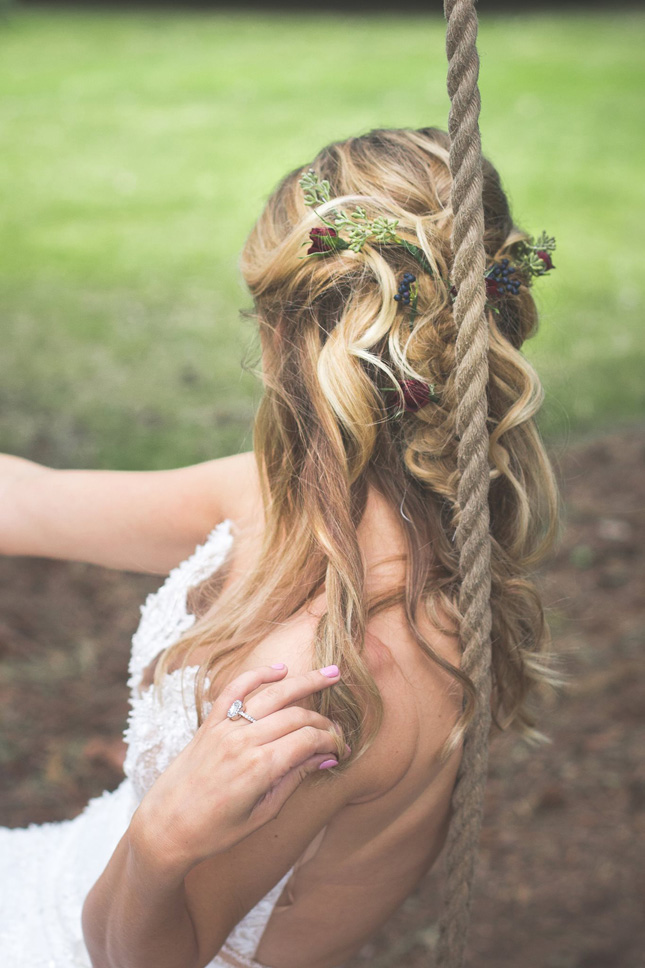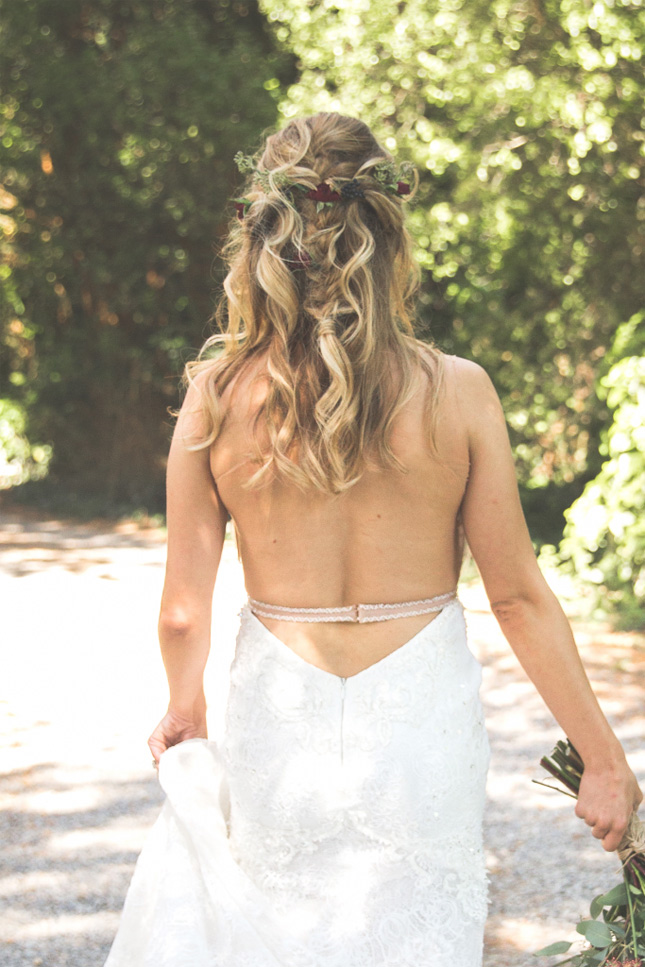 "For the hair, I wanted something informal, modern and soft. Emma from Kelly Leung Hair Design achieved this perfectly with free-flowing waves mixed with a loose braid and delicate flowers details adding a soft touch to this fun bridal look. Braids are still hugely on trend and we wanted to mix that up a little," says Hollie.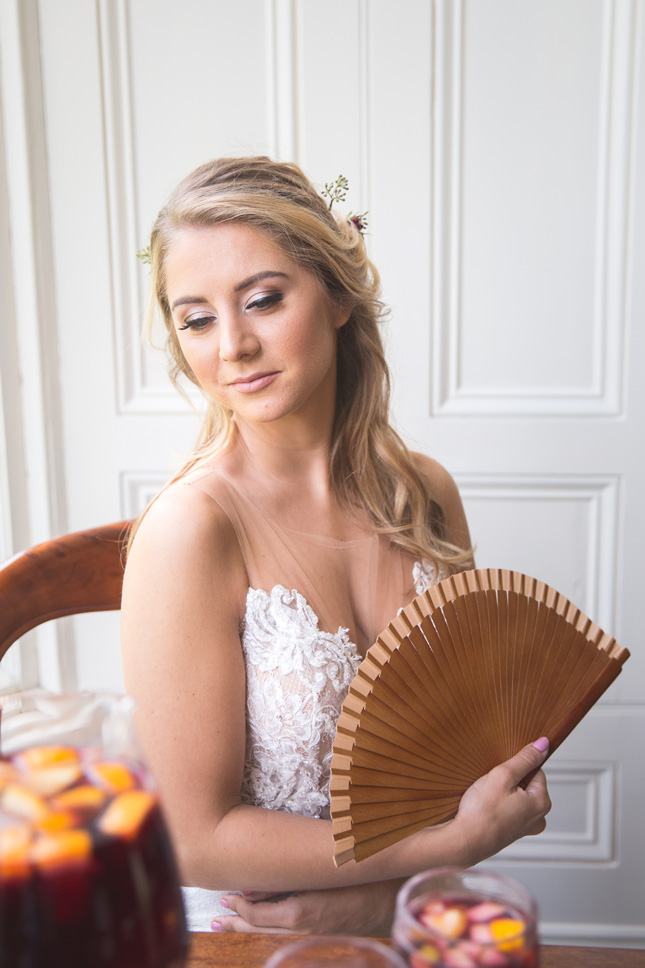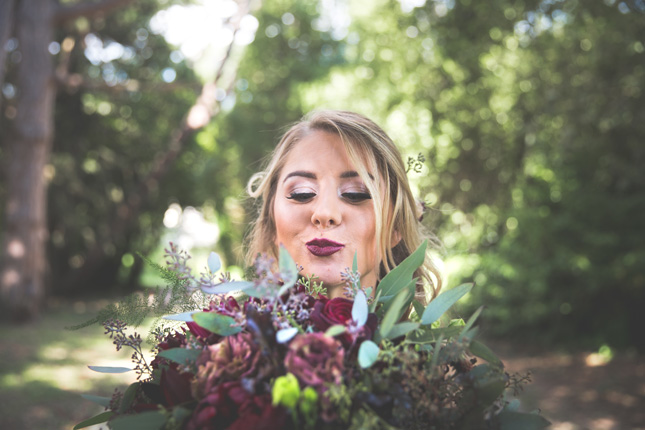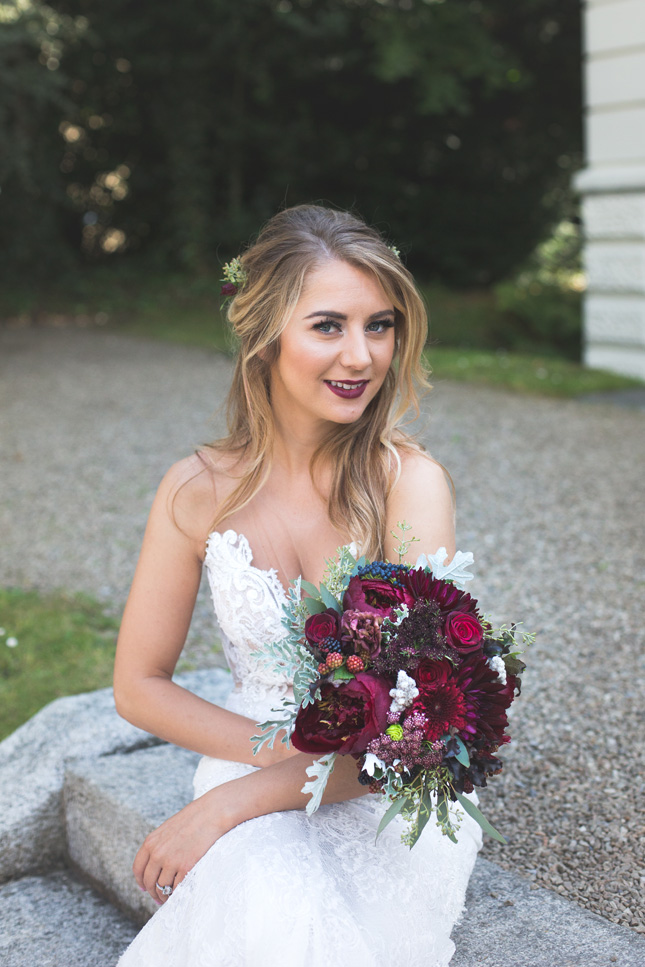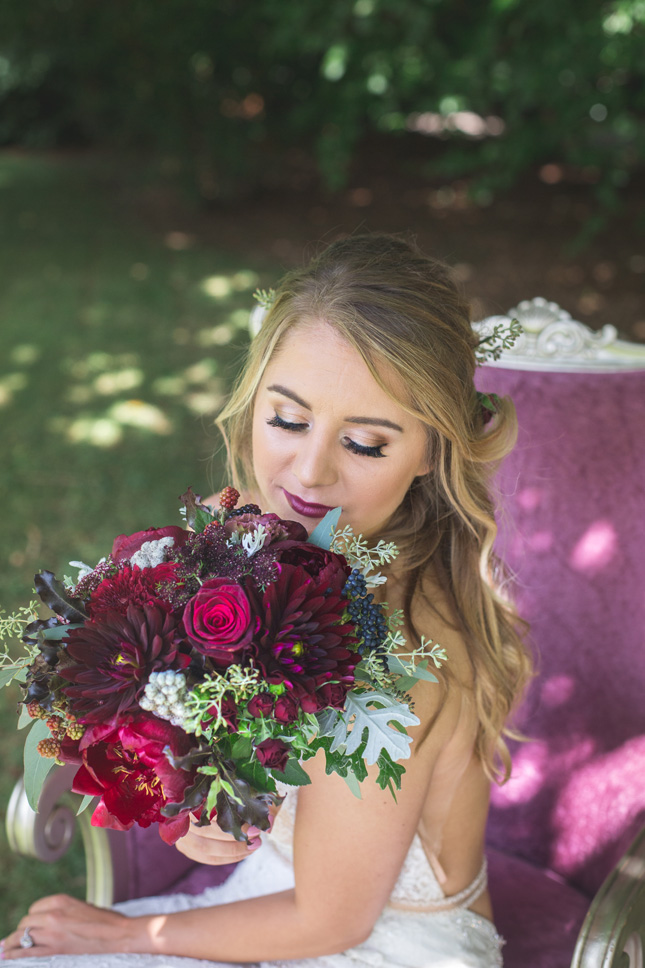 The makeup is soft, elegant and sultry. "I wanted to add definition to the face without overpowering it with makeup, for a look that feels effortless but glamorous," says Stephanie from Stephanie Mc Makeup.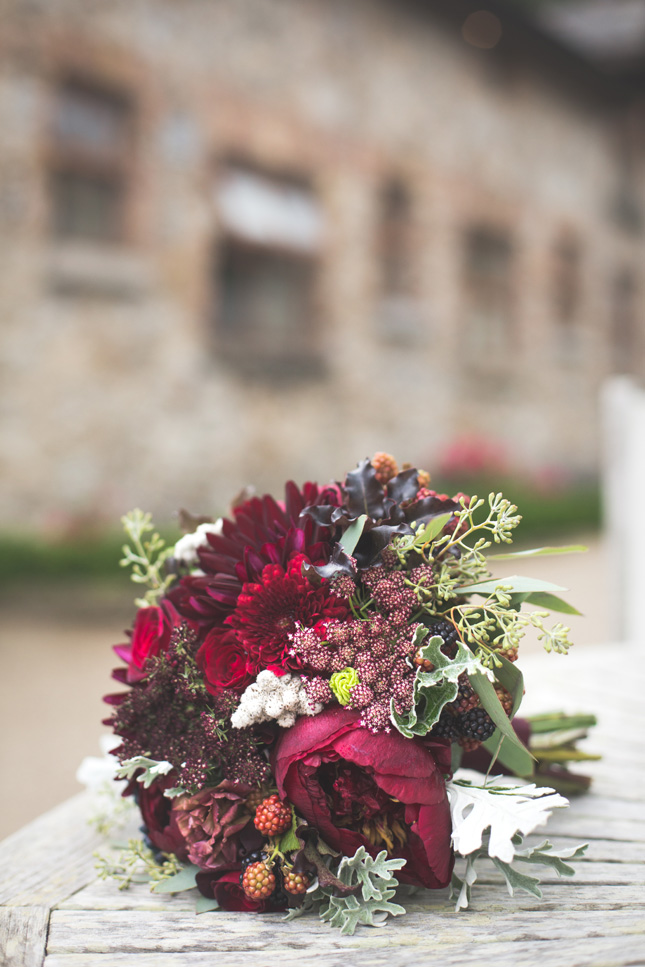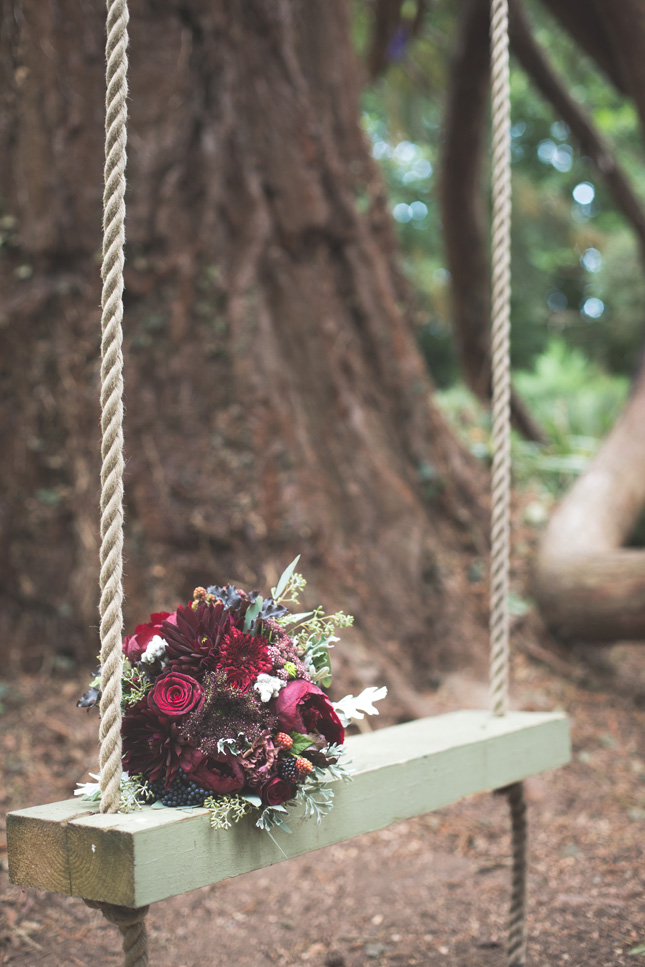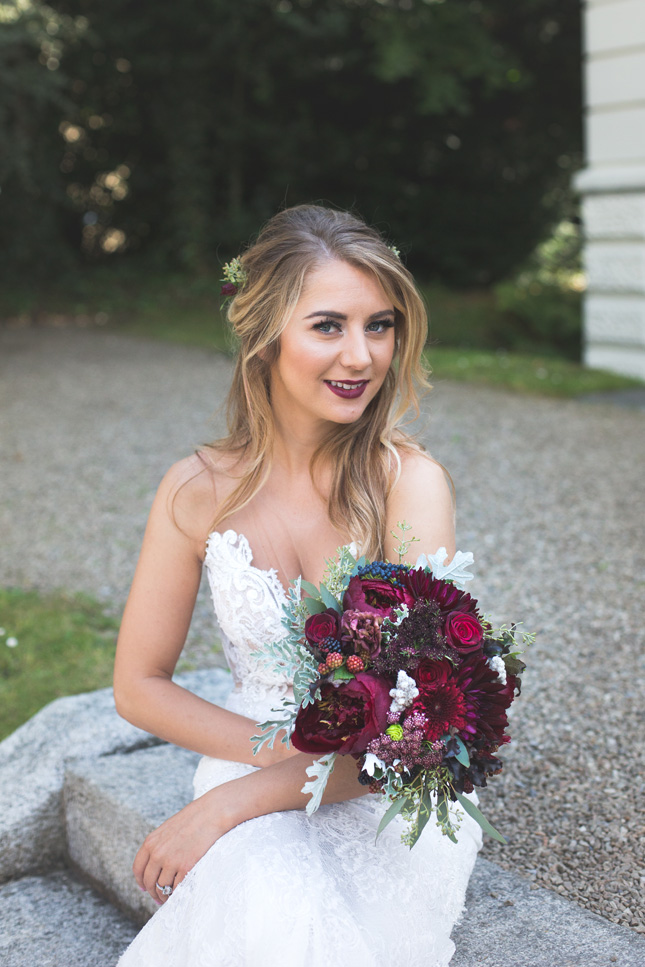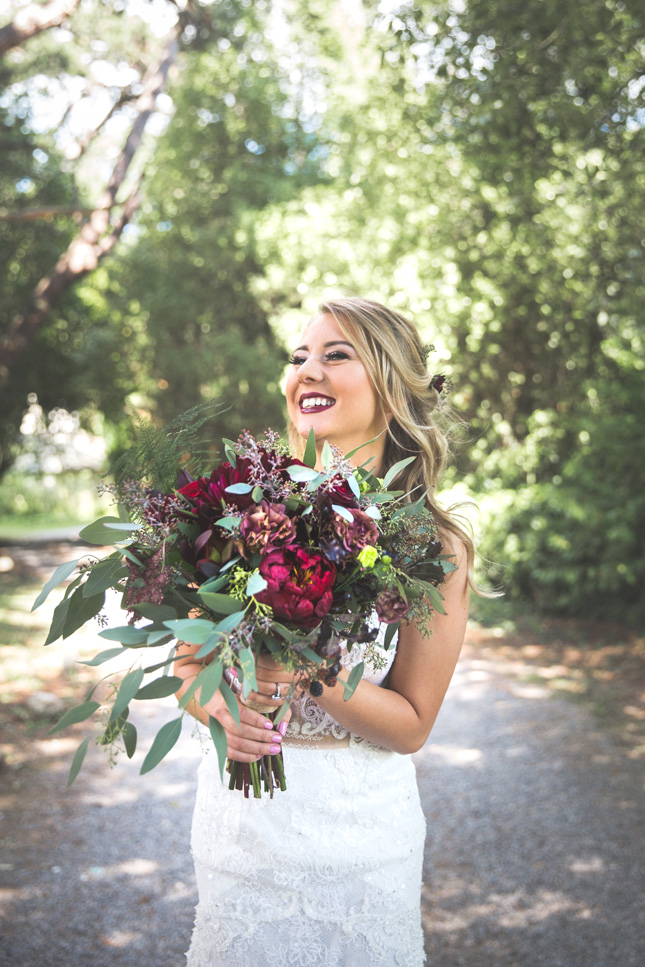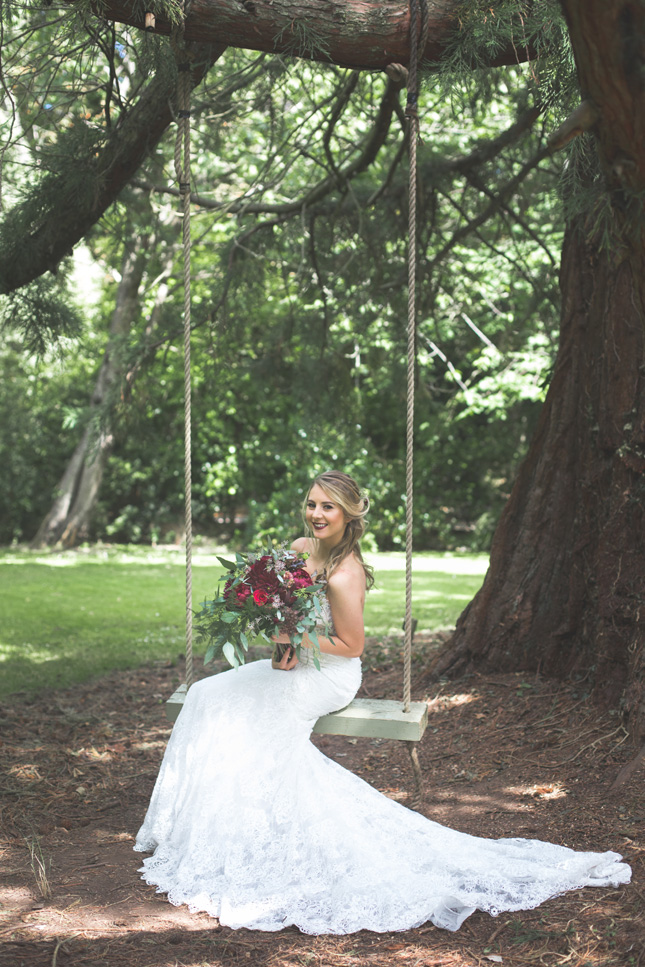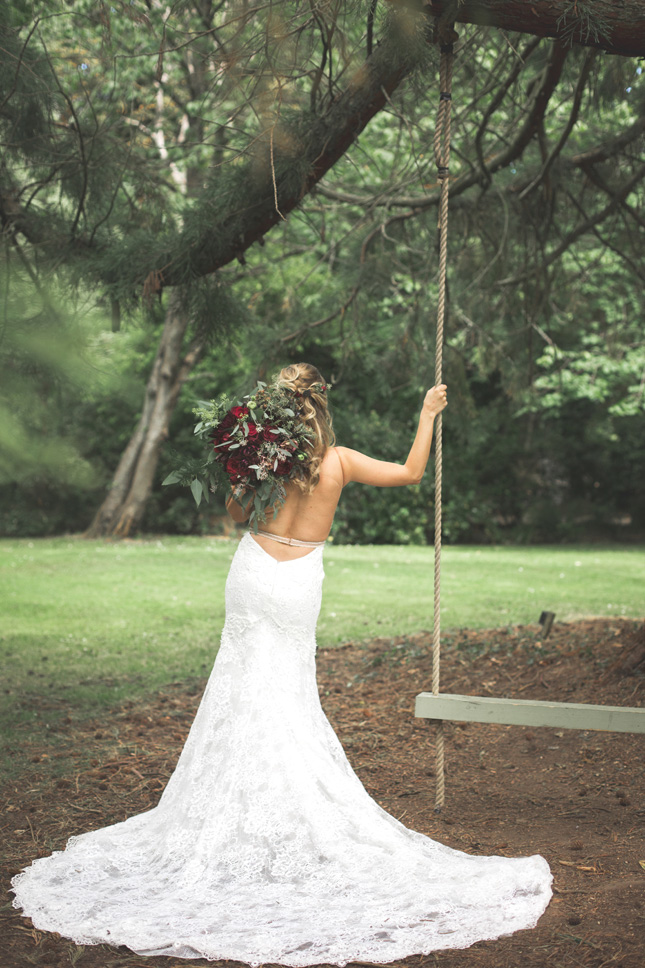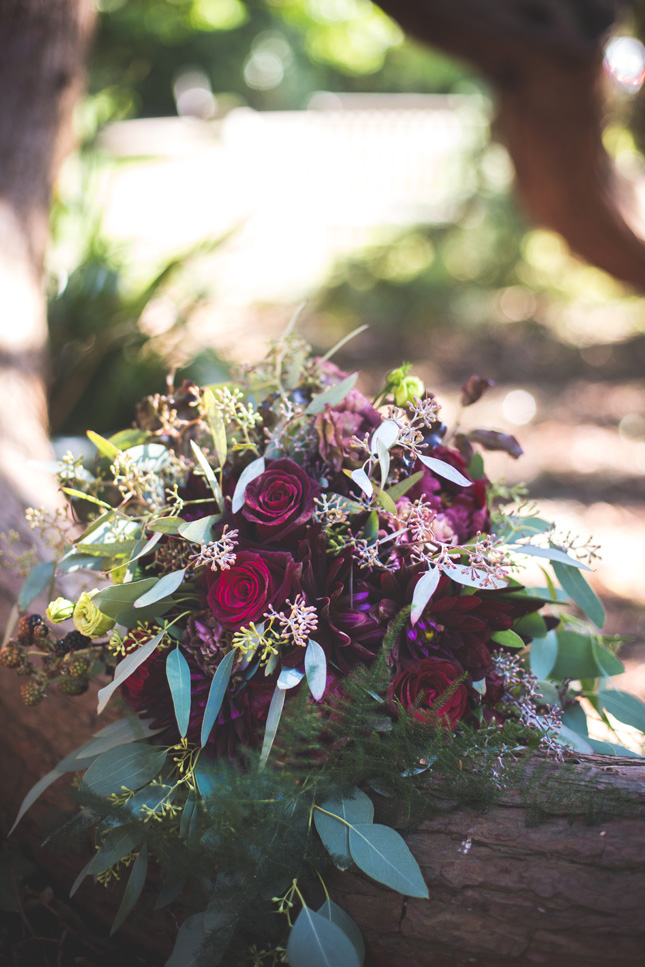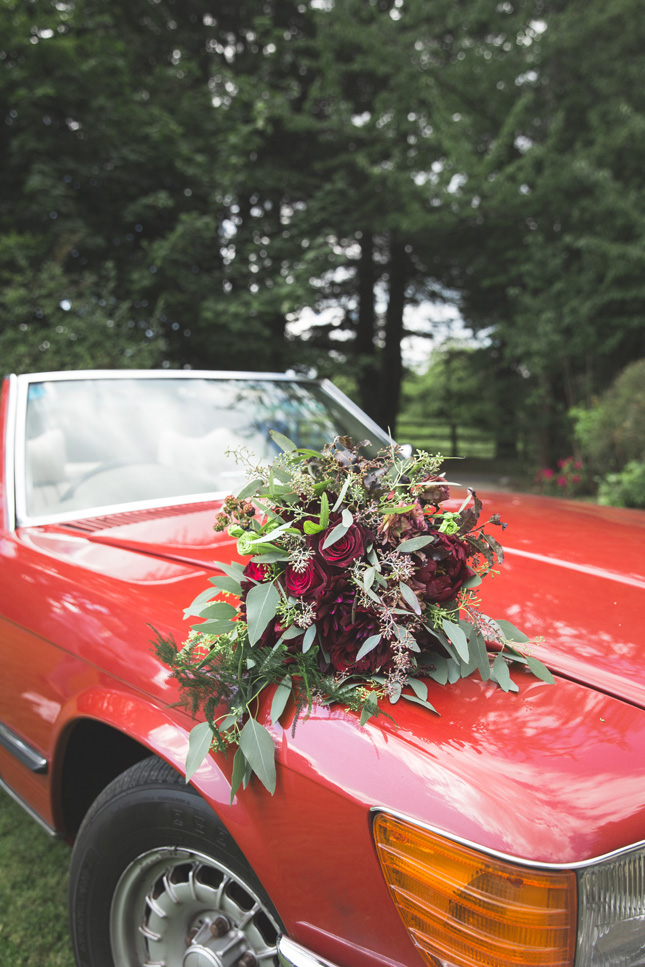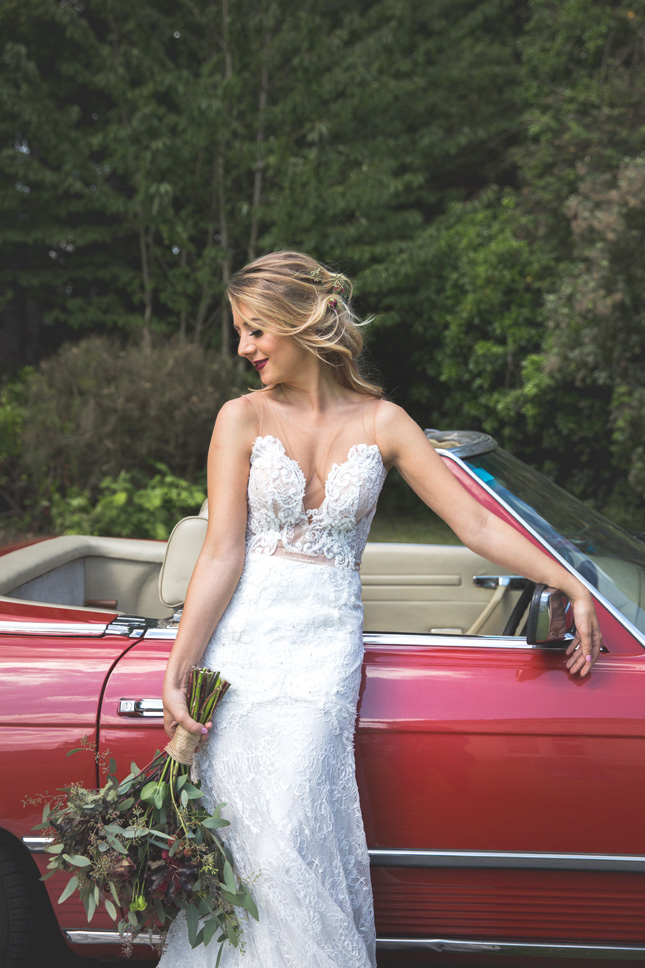 There were two moods of the day so for the florals, they wanted to create two versions of the bouquet - a more structured bouquet for the ceremony and a wilder version, with a mix of the same flowers, for after. "We created the look by combining deep plum, burgundy and wine colours on a background of lush greens. Greenery needn't be filler - here we achieved chromatic variety by using grey green eucalyptus, senecio, and asparagus fern. Autumnal blooms like buckeye peonies, dahlias predominate, along with black pearl and arosa lisianthus. You may find also some carrot flowers in there too, along with blackberries for accents. As a final bucolic touch, the stems were bound with a natural twine. It's all about the details!" says Bronagh from Ginkgo Florists.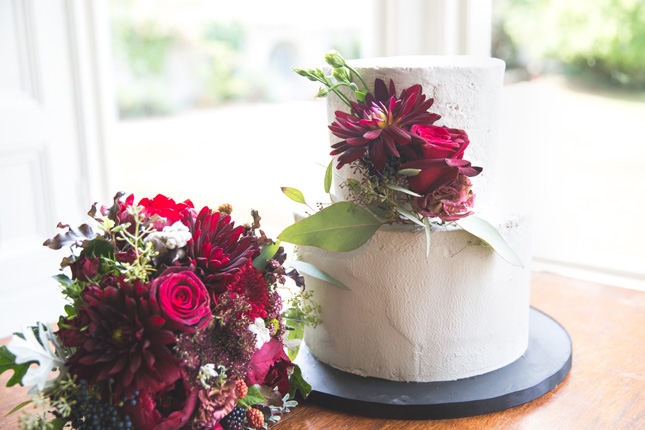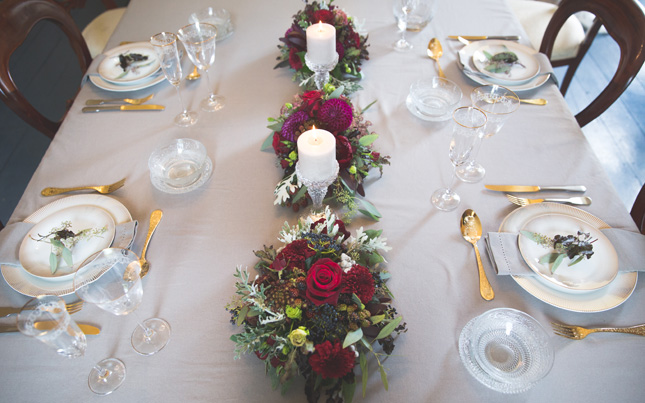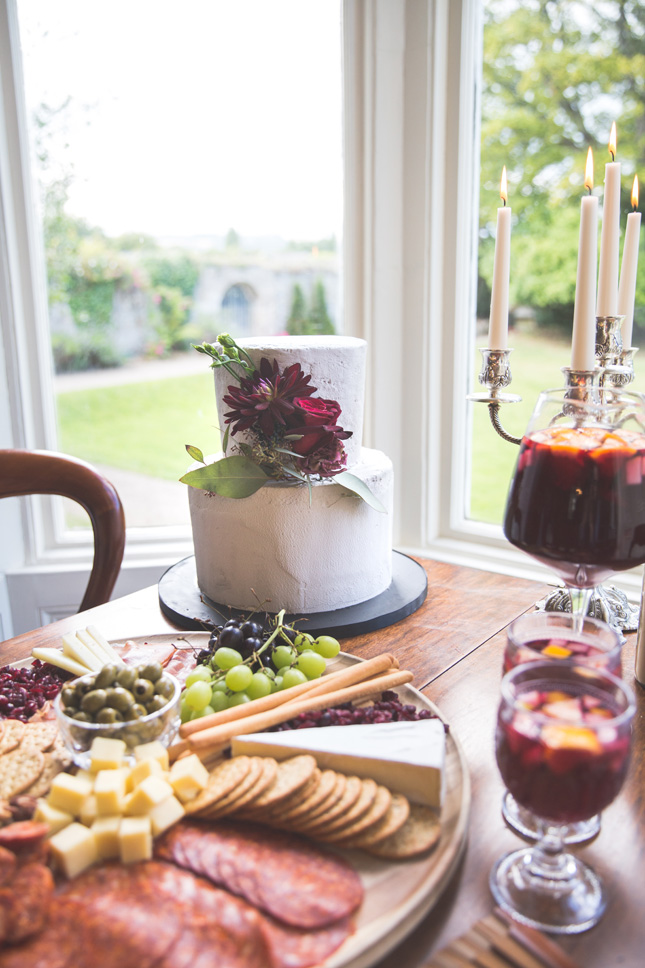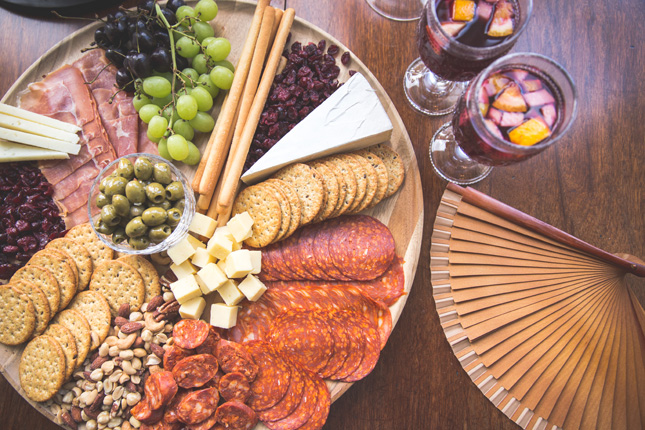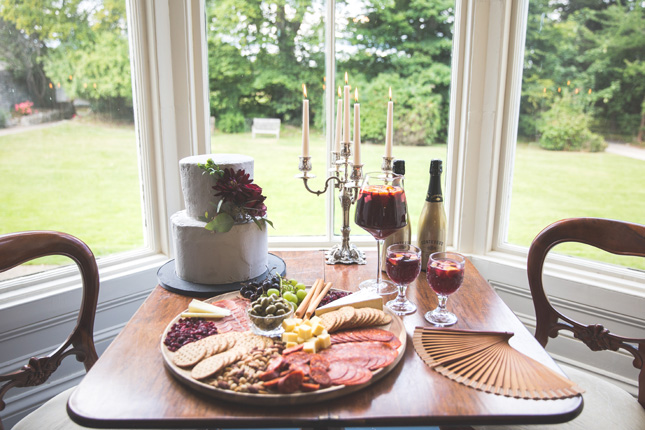 The wedding cake made by Angela from Betsy's Bakery is a modern grey, concrete look cake. Finished off with moody blooms matching back to the bridal bouquet and table flowers.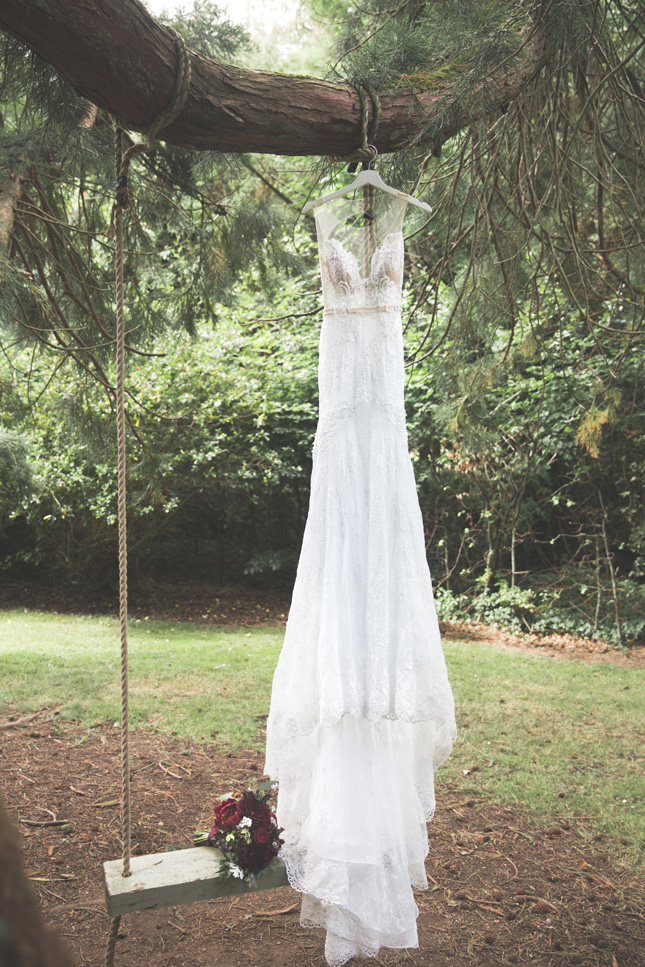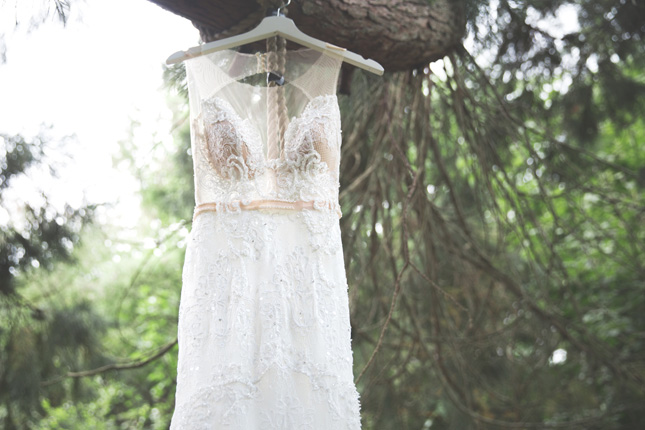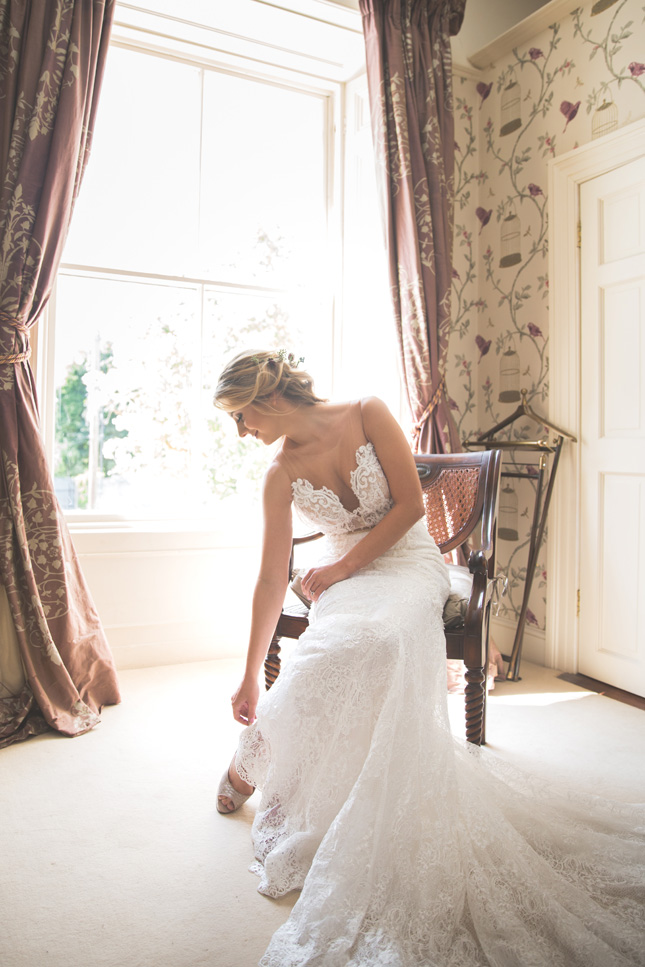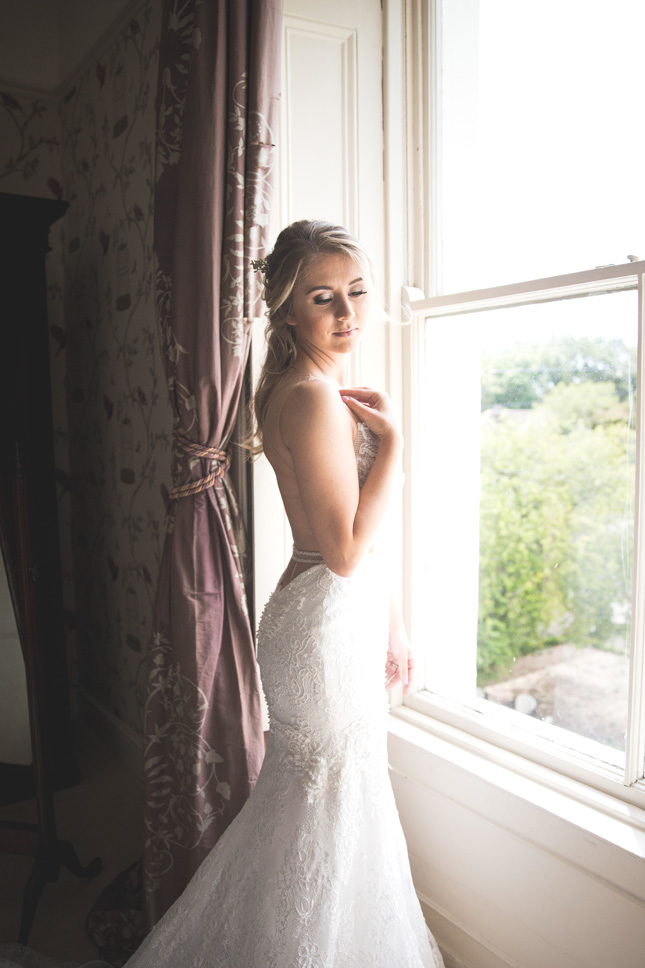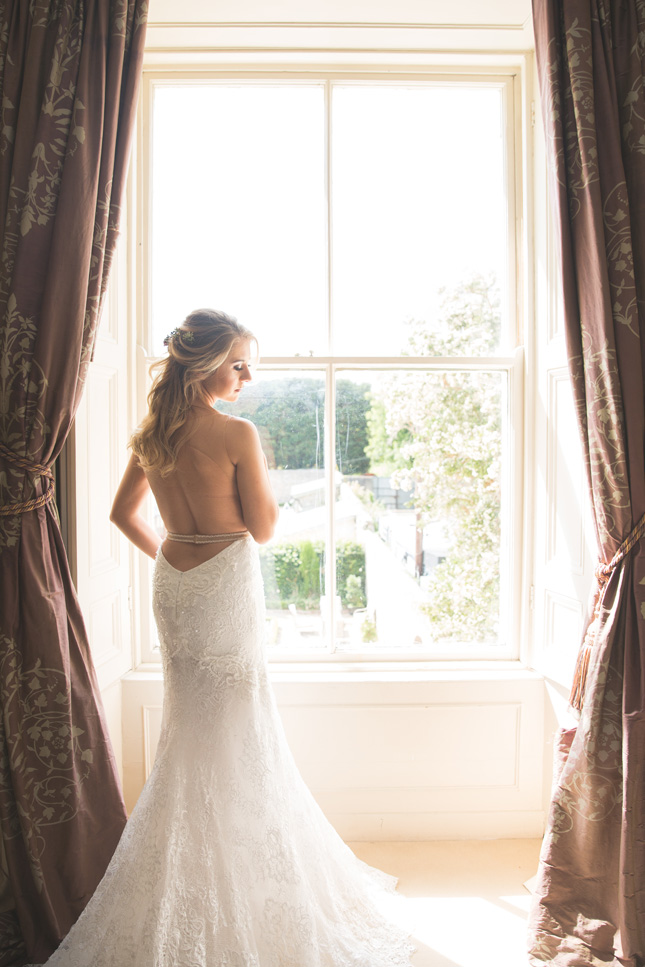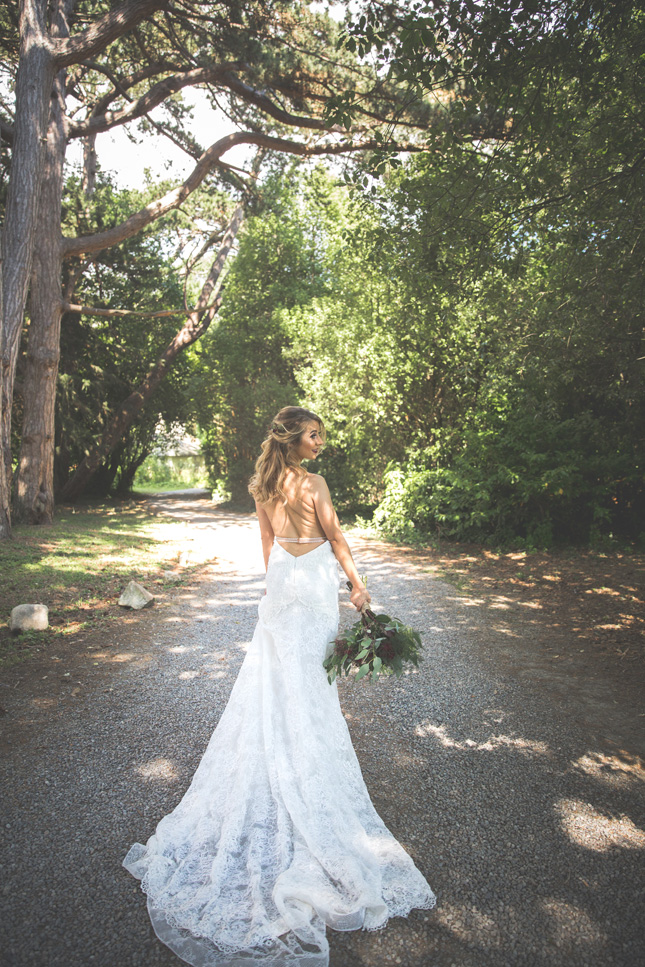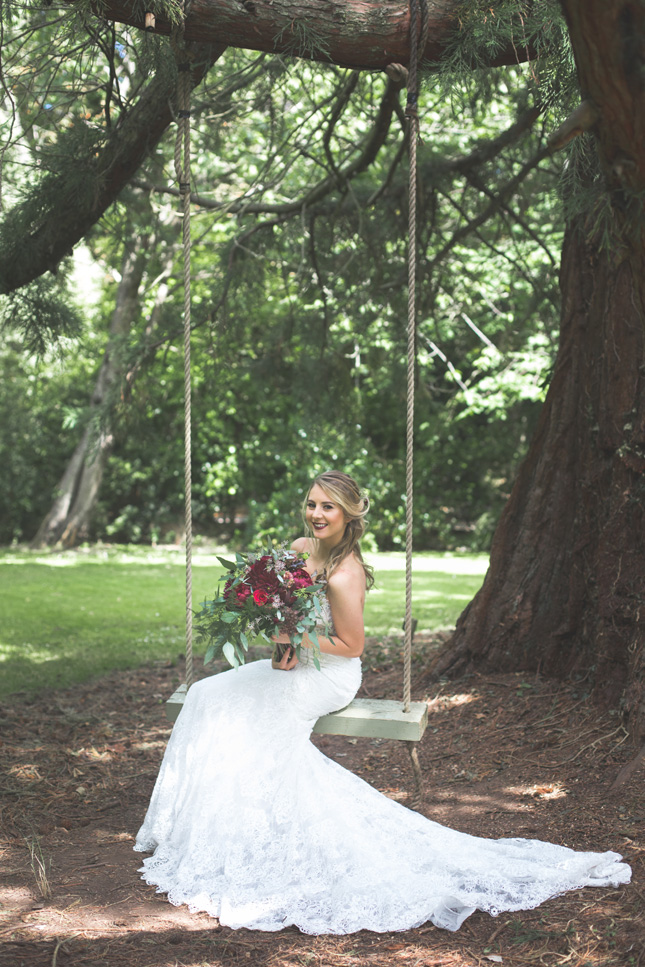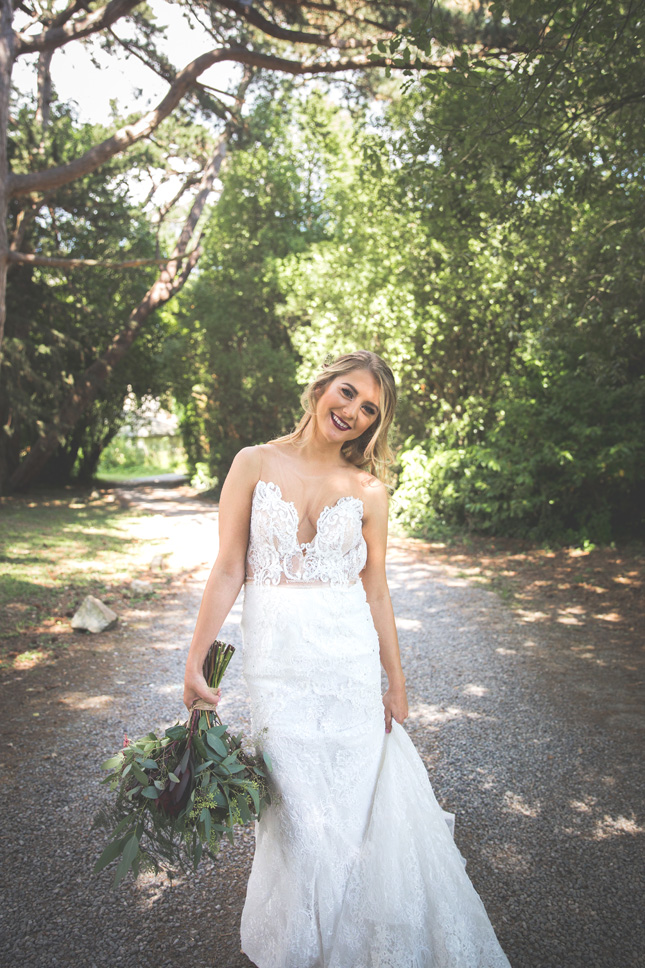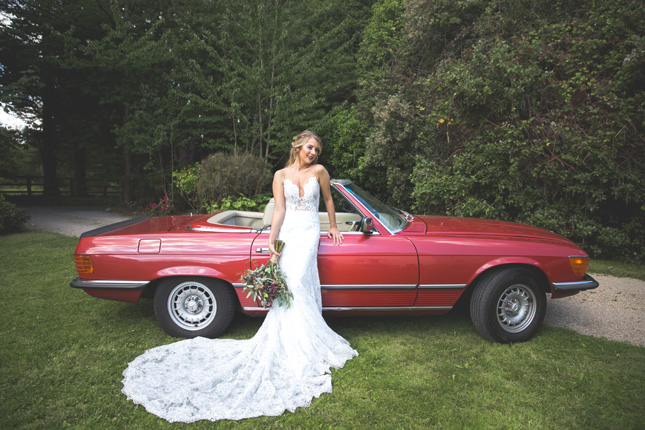 The bride is dressed in a very Spanish feel, backless, fishtail gown with beautiful lace details from Angelo Bridal's own collection.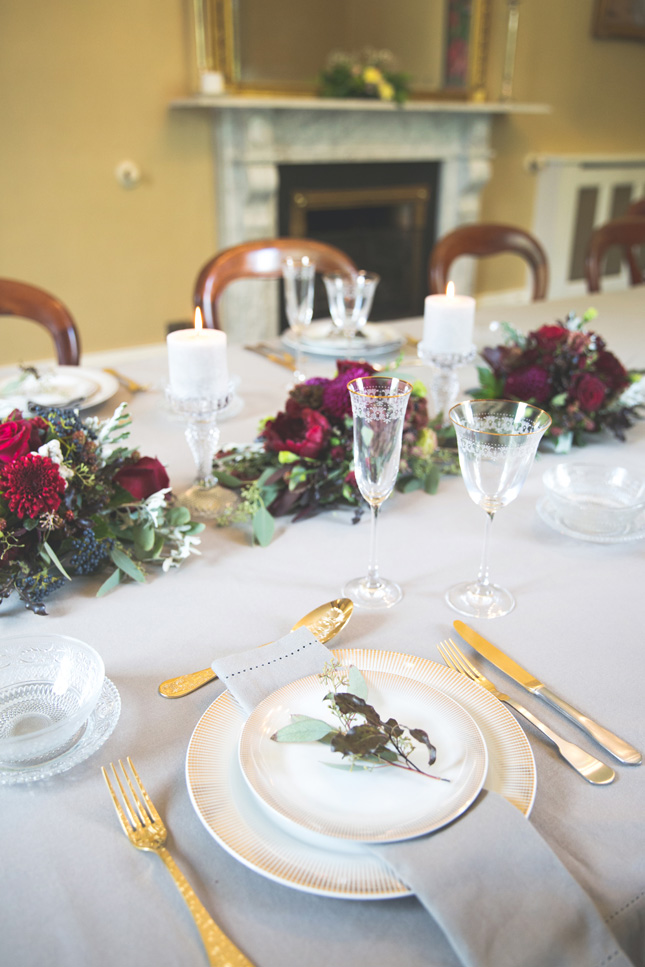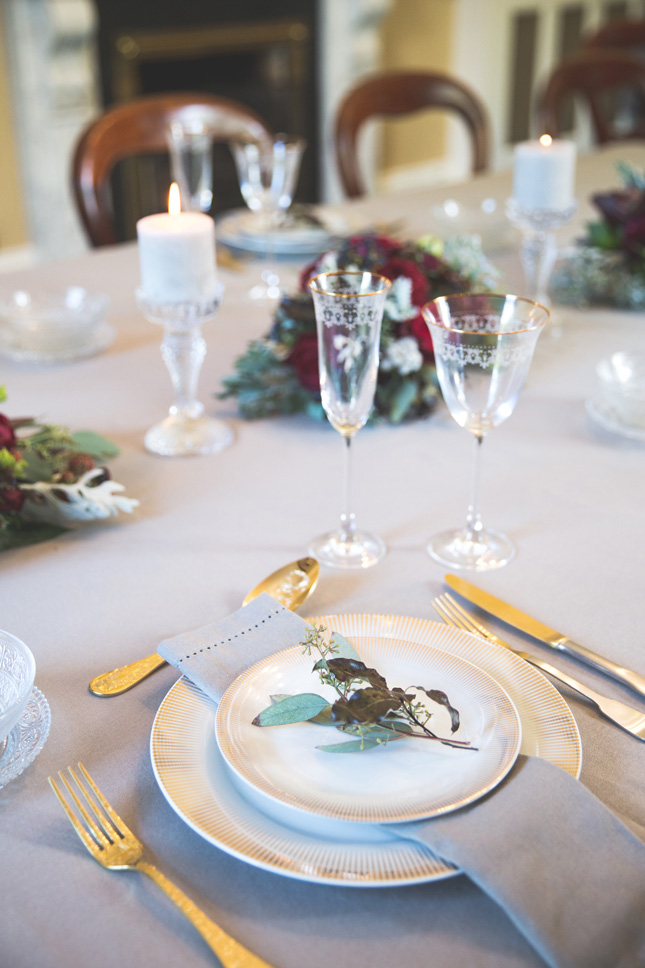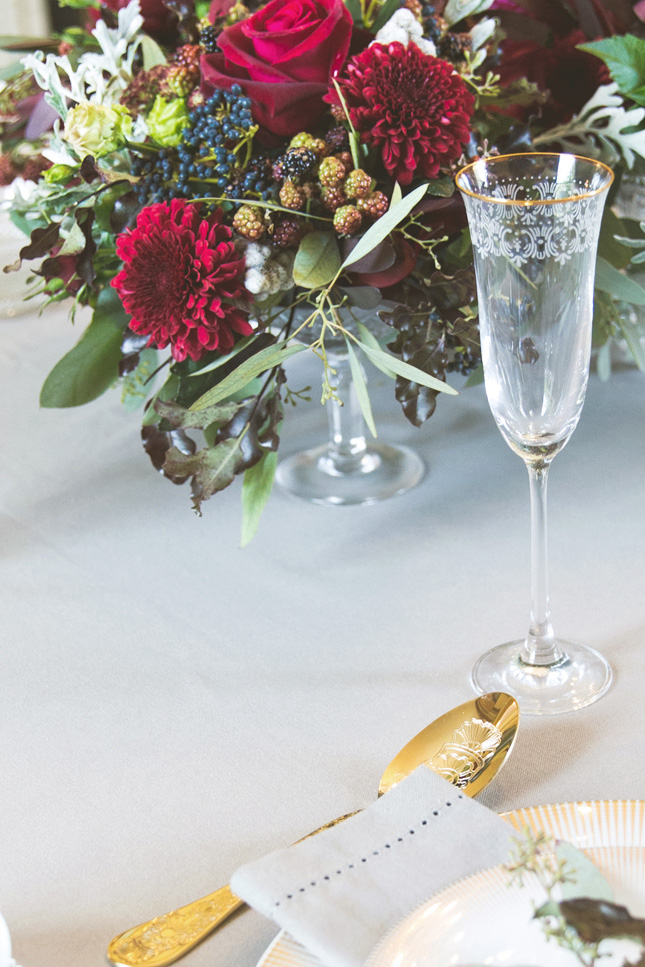 Despite being focussed on destination weddings, the shoot actually took place in Rosedale House, a lovely late Georgian house with private gardens in Shankill, Dublin. It is a completely customisable and exclusive use venue and makes an ideal setting for a relaxed destination wedding weekend, where guests can stay a little longer and celebrate together.