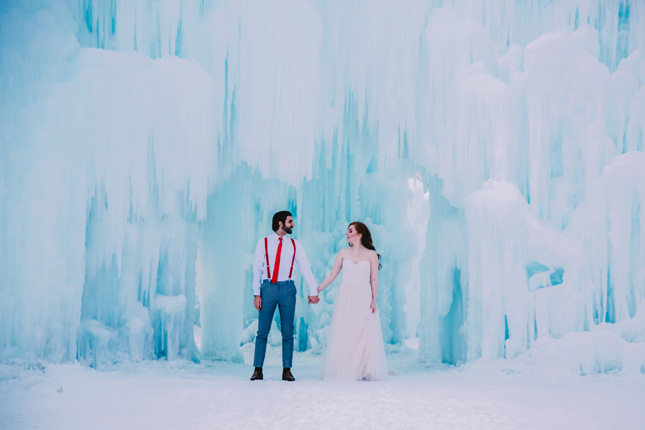 If you've ever wished you could get married in a castle, this magical styled shoot was shot in the castle to end all castles.
Ireland might be full of beautiful, old, fairytale-ready castle venues but none of them have a patch on this castle made entirely of ice.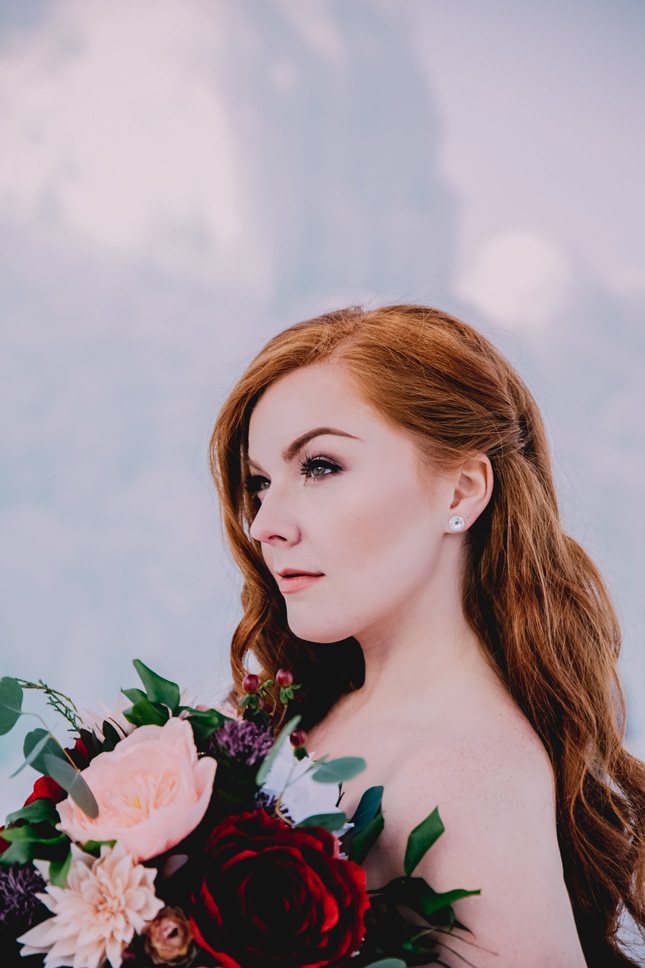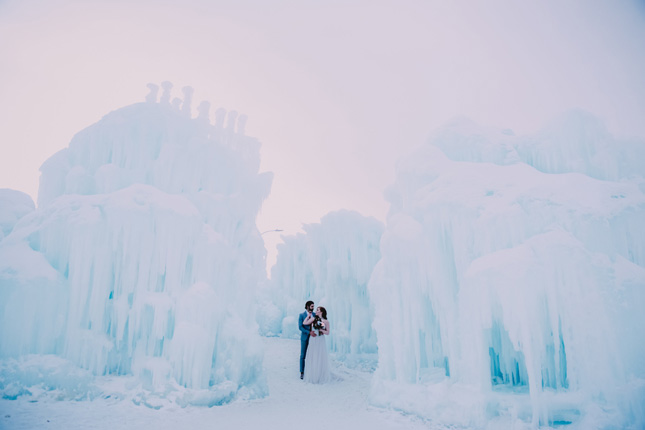 Laurie K. Jensen, a Canadian photographer, teamed up with some local wedding creatives with the aim of proving winter weddings can be just as beautiful as their summer counterparts. And we reckon after seeing this, you'll have evidence in spades that a little winter weather will do no bad thing for your wedding photographs.
Shot in the Ice Castles, which visit different locations around North America every year, Laurie also had the idea that a venue like this could be perfect for a day-after (or before!) session, to make the most of your wedding attire and celebrations.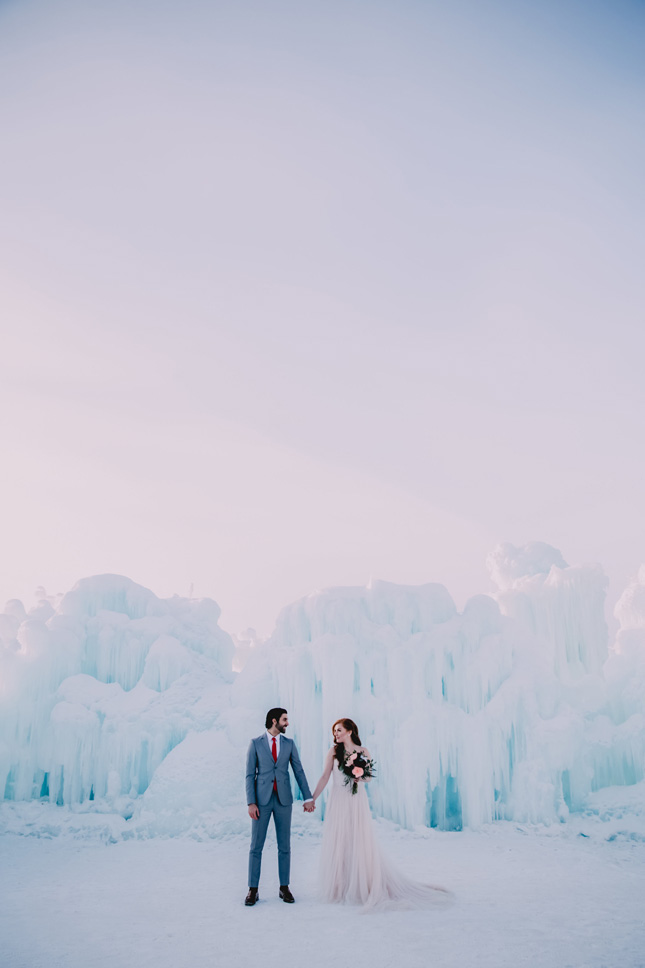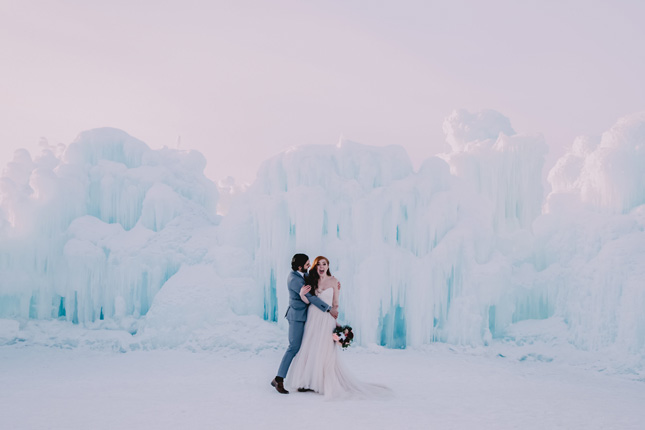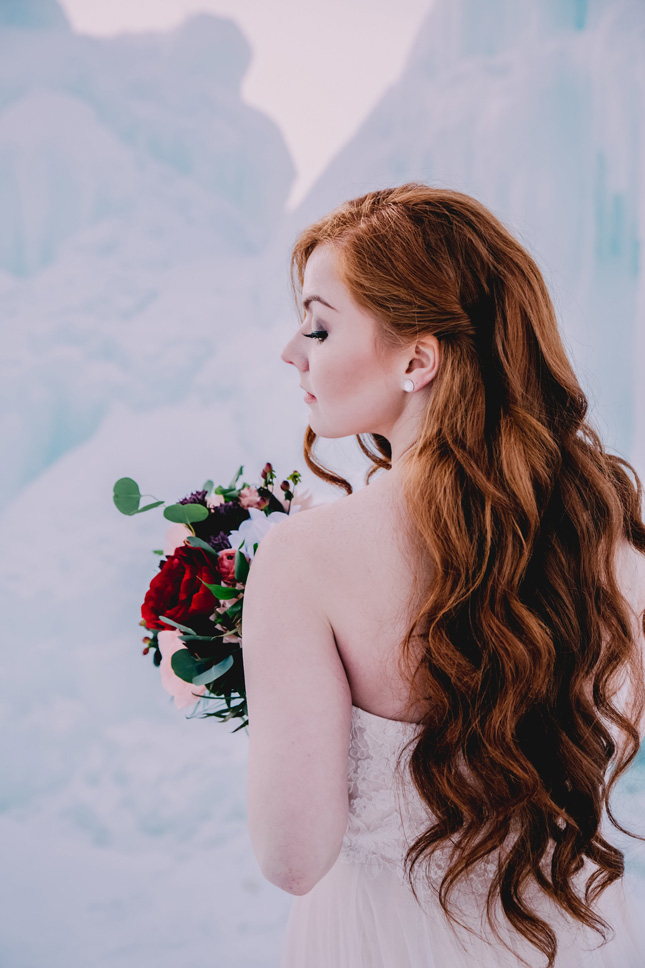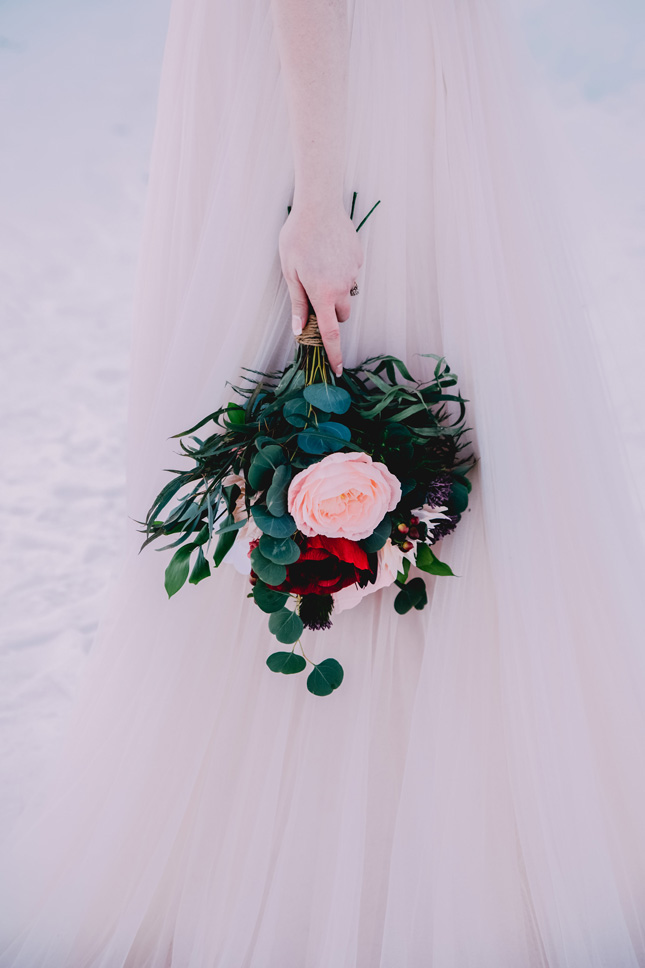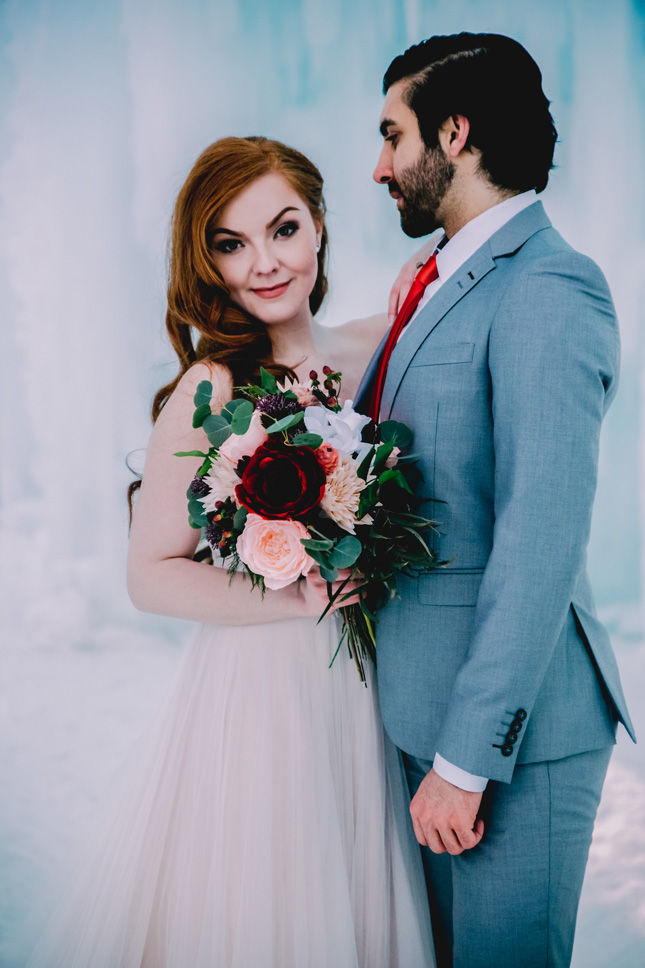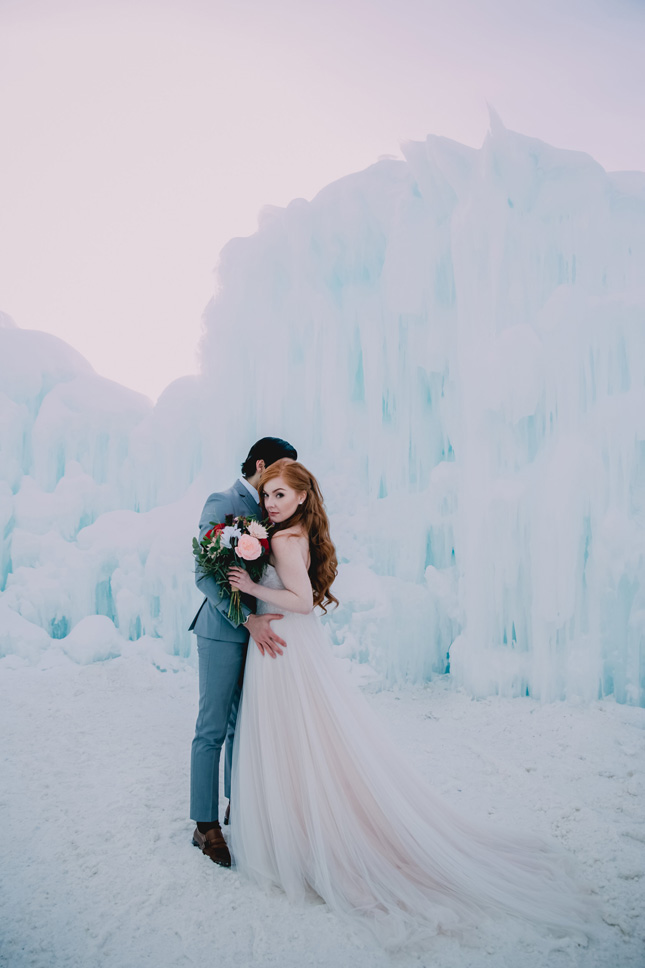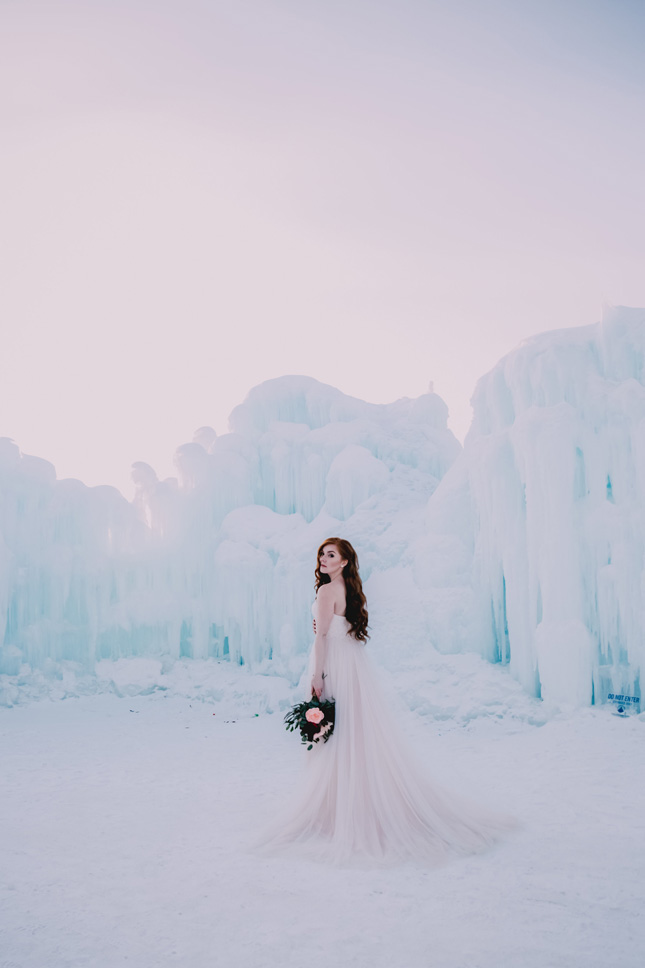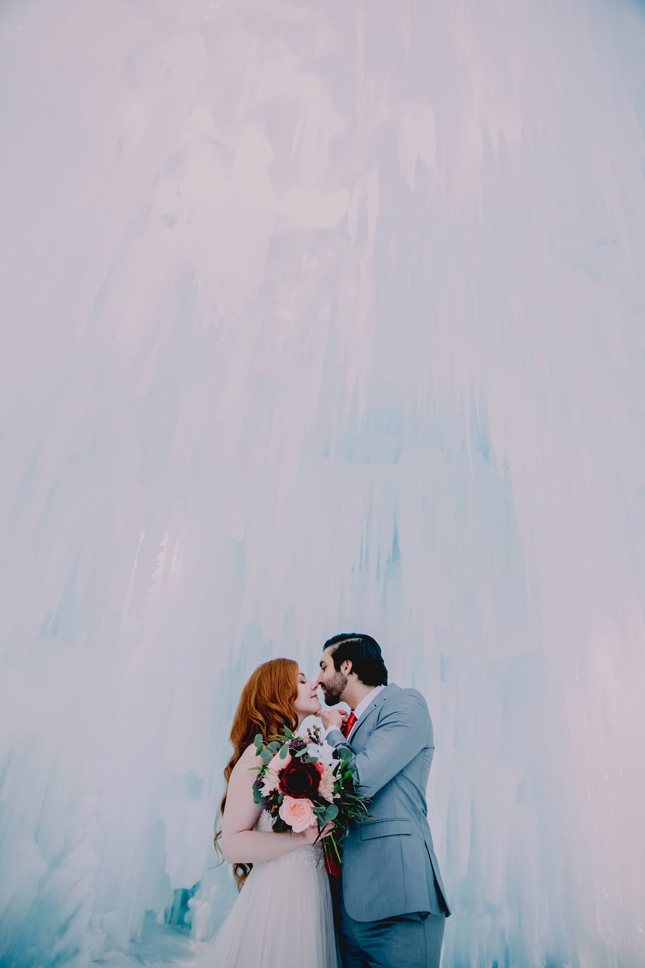 "We purposely chose to visit the ice castles on a weekday afternoon where there weren't many visitors so it felt like we had the place all to ourselves! Because the days are much shorter in the winter, we also were able to take these photos right before sunset, which made for the most gorgeous lighting!" she said.
With a next day shoot in mind, Wheat and Wildflowers made the bouquet out of paper. Yes, paper. Would you believe it? They are incredible, and would easily have you fooled! "This is an amazing option for couples who want their florals to last beyond their wedding day and maybe even opt for florals that aren't in season!" said Laurie.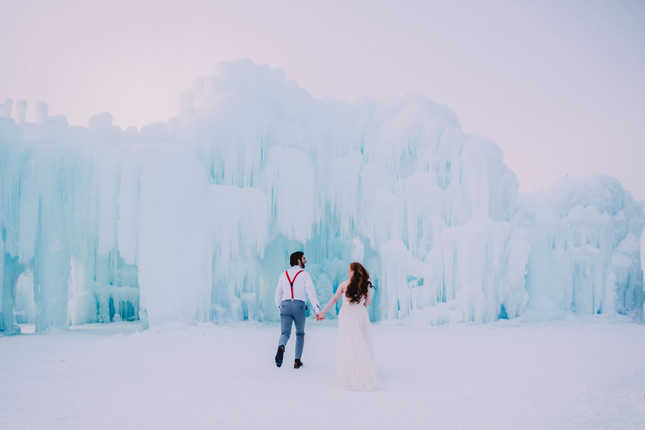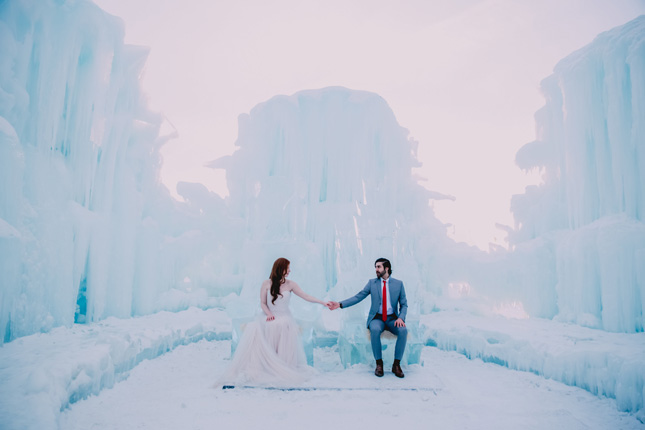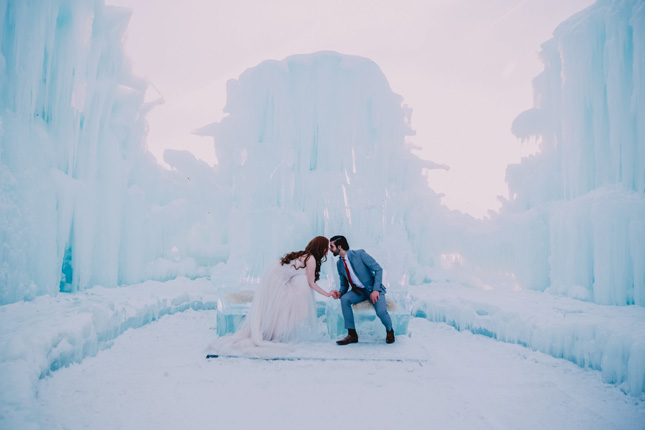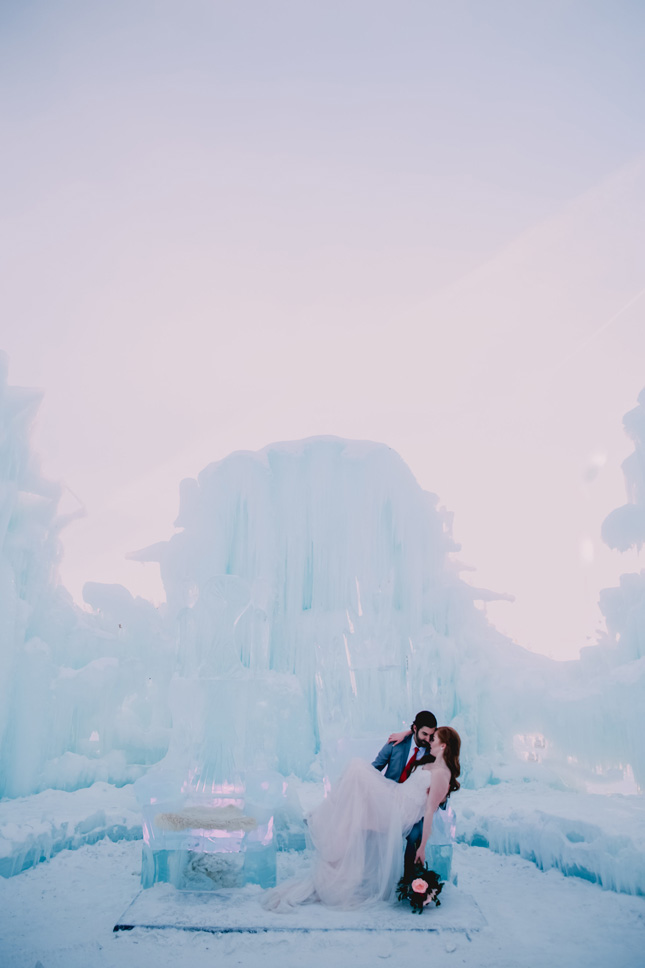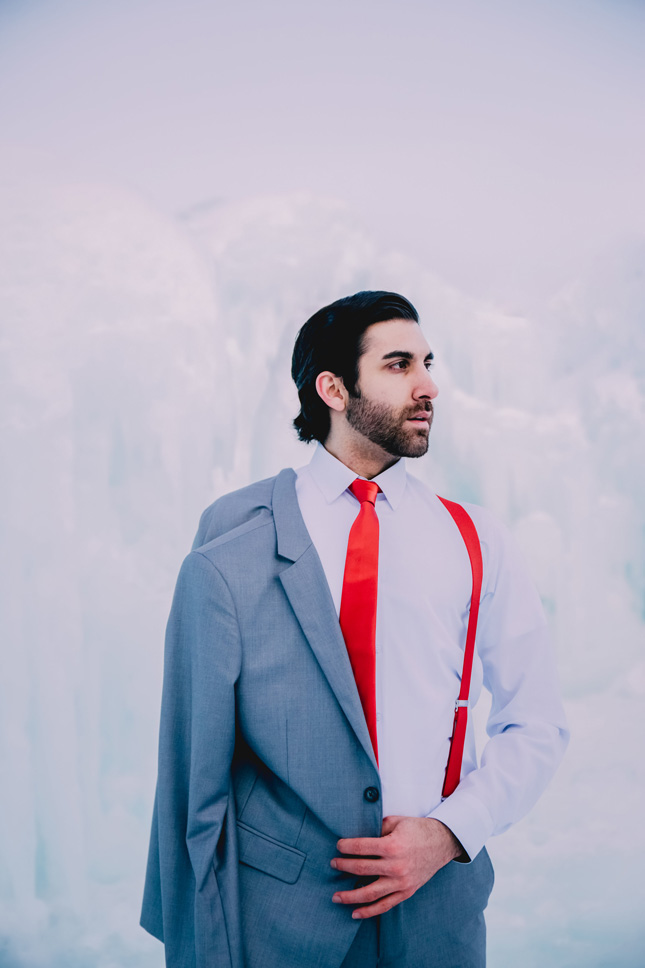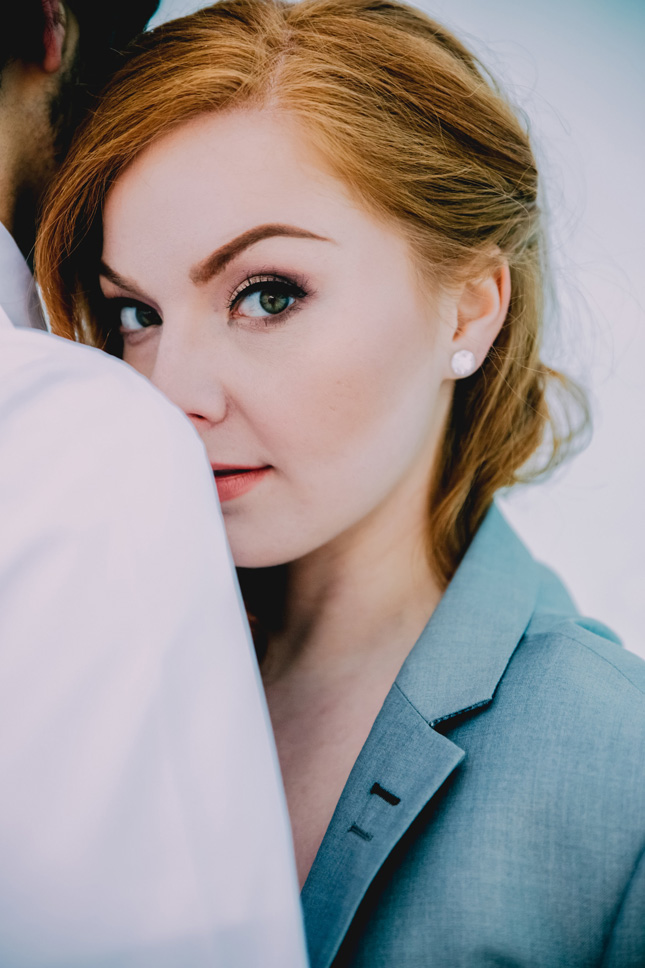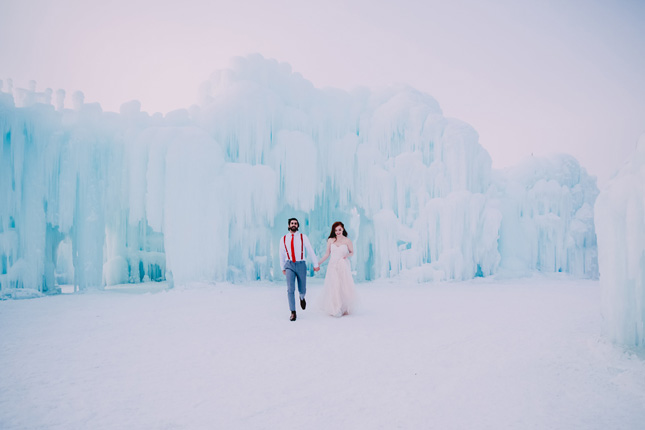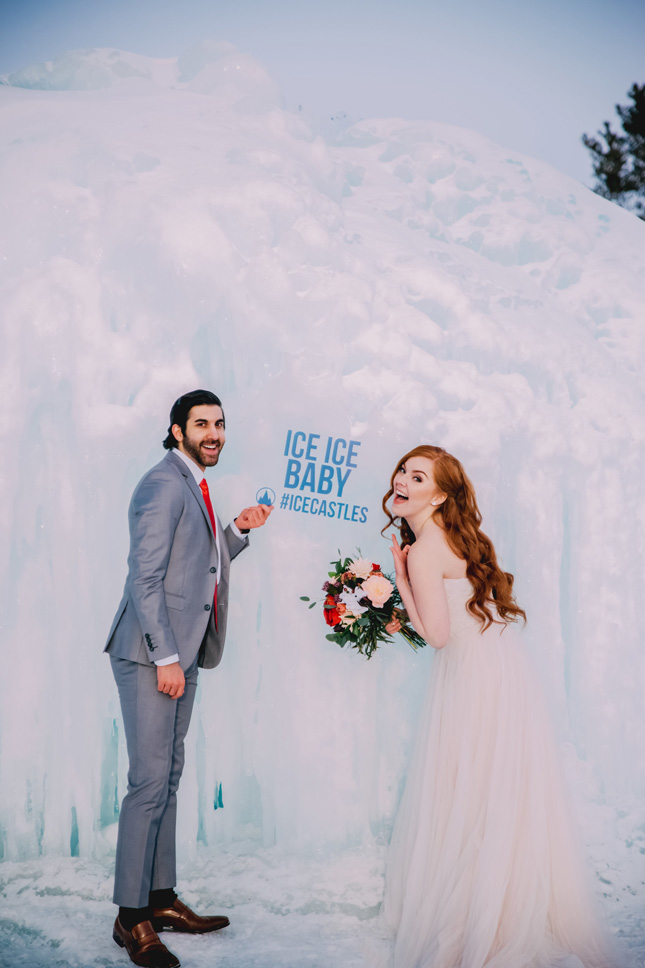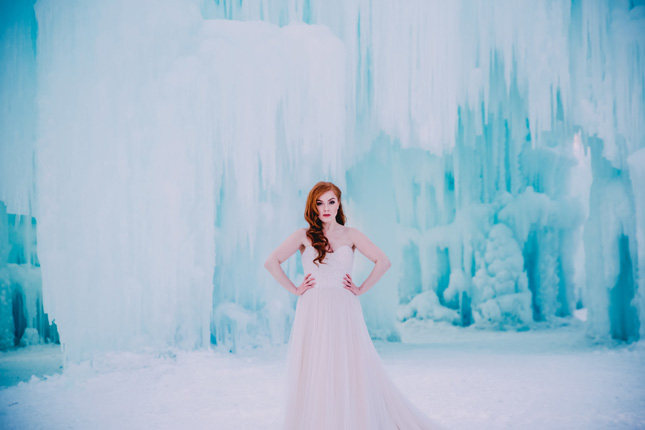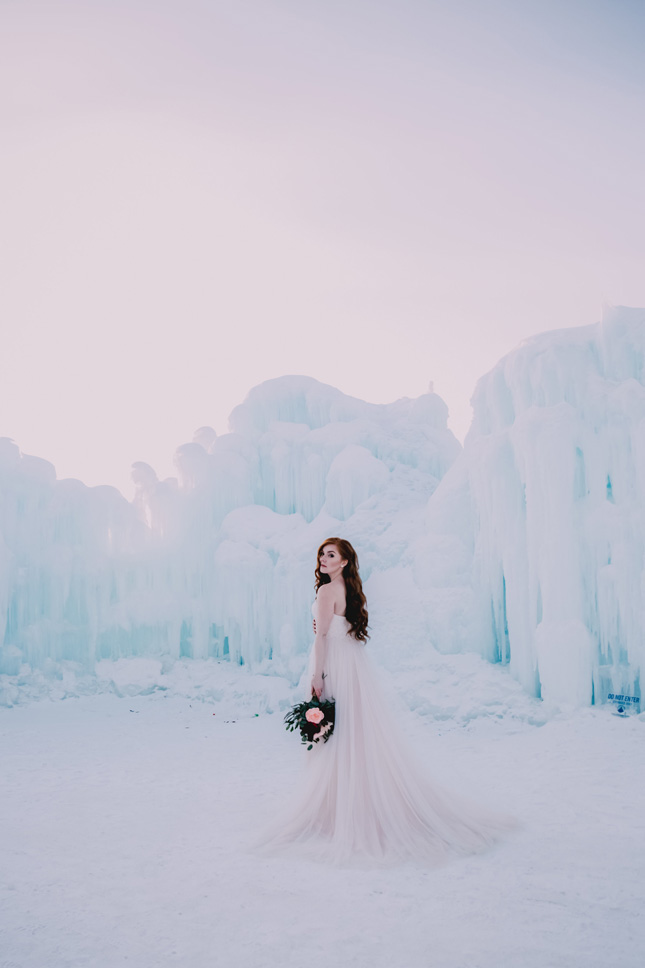 A Rorain gown in porcelain pink by Willoby by Watters  from Maison Bridal gave the perfect amount of romantic colour against the icy blue backdrop of the ice castles, especially when perfectly paired with model, Miranda Broumas' gorgeous red hair, which was styled by MAI Makeup who looked after her gorgeous make-up as well.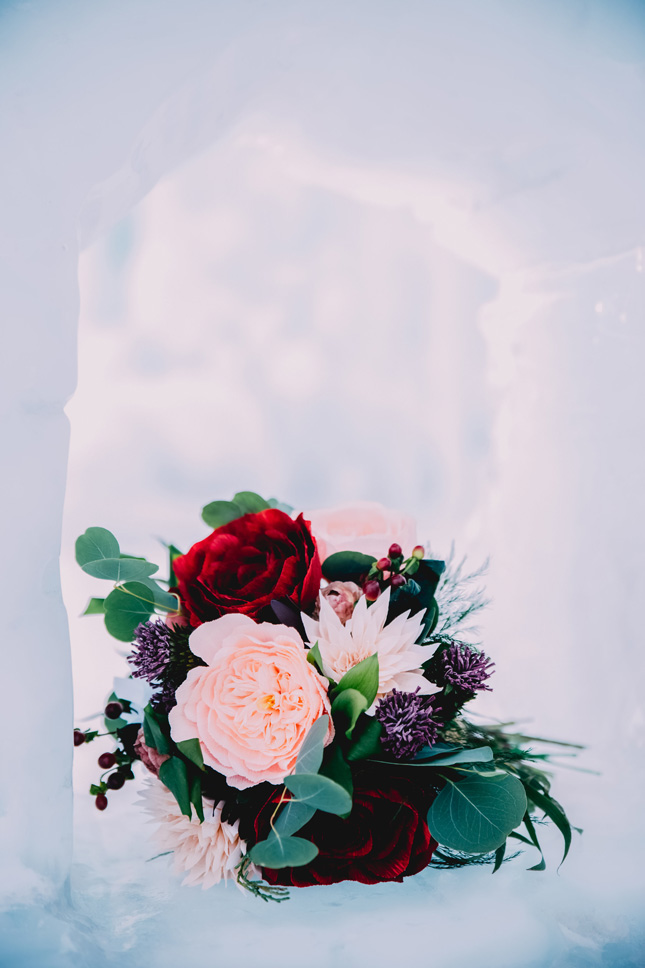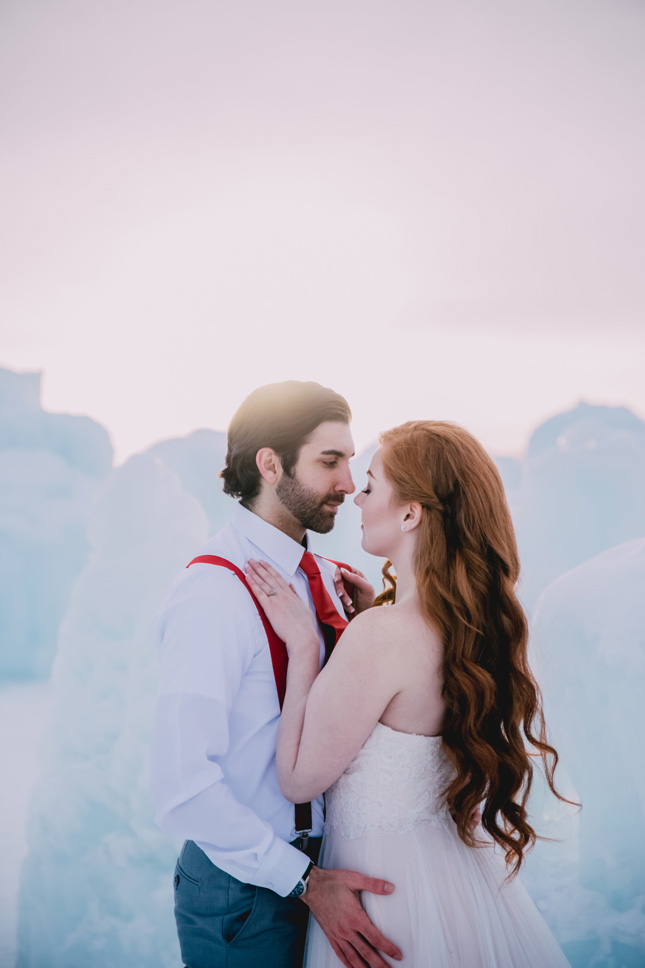 If we weren't sold on winter weddings already, a day-after shoot definitely seems like a gorgeous idea. How lovely would it be to extend your day that bit longer, and have some gorgeous photos - ideally in a location as magical as this - at the end?