A Confetti promotion
For those of us who have maybe been putting off that routine dental check-up for a little too long, an upcoming wedding can give you the boost you need to get your teeth checked on. After all, with wedding photographs aplenty on the day, you'll want your pearly whites looking, well, pearly and white! While you might find you just need a deep clean once you've visited your dentist, a lot of wedding couples use the excuse of the wedding to finally get those braces they never got as a teen, veneers they couldn't justify the bill for before, or simply a whitening boost to make sure they're smiling bright on the big day.
However, it can be hard to know where to start when it comes to wedding teeth, or even, when is the best time to? We're not dentists, so we turned to some of the best specialists around the country to get their advice on the most popular treatments for wedding teeth that will leave you with nothing to worry about when it comes to smiling away in your wedding photos. Take it away, team!
Braces - David McConville Orthodontics 

What treatments do you recommend for wedding couples or bridal parties?
"Invisalign clear braces are popular due to the comfortable and discreet nature of the removable aligners. Monthly fee plans are available, and 20% tax relief can be claimed to help ensure you can budget for a new smile in your wedding costs."
I only have six months before my wedding - what are my options? 
"Depending on the alignment required, treatments can be carried out from three months. The average is 9-12 months, but if you only have a few months left, you can start the treatment, remove the clear aligners on the day and then continue with Invisalign afterwards."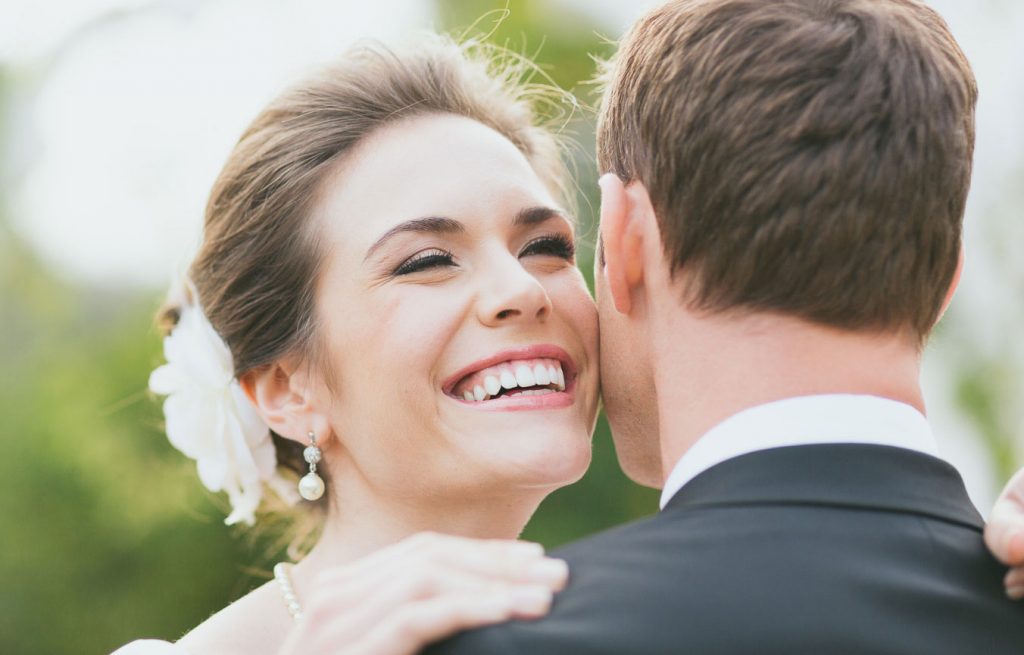 How soon should you start? 
"The clinics recommend visiting for a free consultation as early as you can. You can discuss payment plans and if you do decide to go ahead with the treatment, a scan of your teeth is all you need. Your Invisalign aligners will arrive between two and three weeks later."
What sort of at-home care is needed with wedding braces using Invisalign?
"You change the aligners at home every two weeks, and see the clinics every six to eight weeks for checkups. To ensure maximum treatment outcome, wear the aligners 20-22 hours per day, removing only to eat and clean your teeth. The clinics offer free teeth whitening at the end of treatment."
You can find out more about wedding braces, Invisalign and David McConville Orthodonics on their website, or check out their Facebook and Instagram.
Crowns and Veneers - Freedom Dental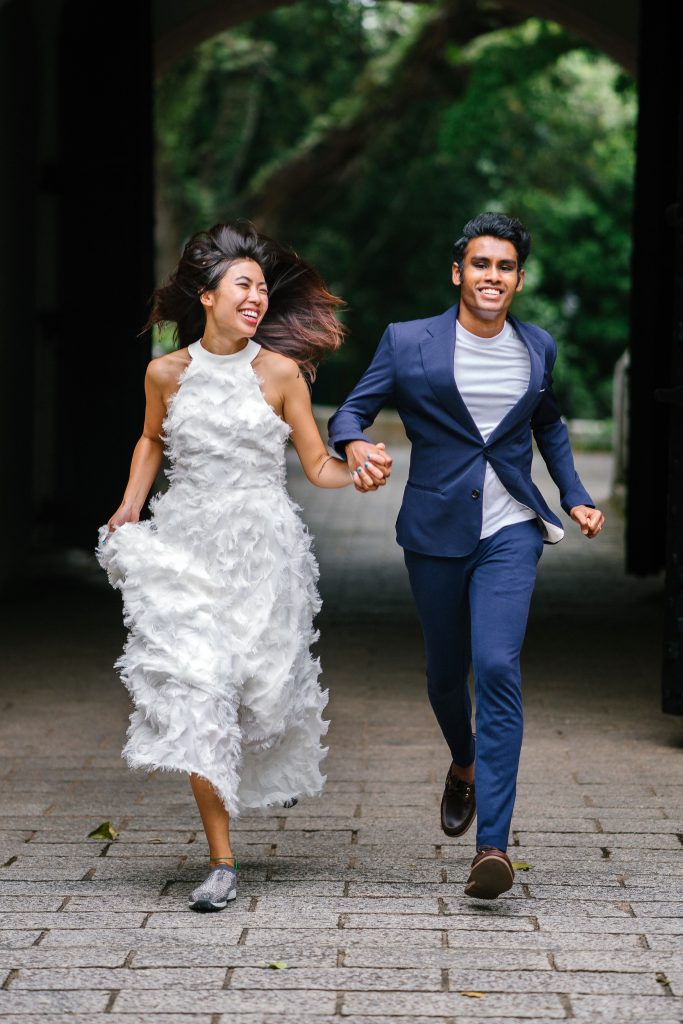 Are crowns/veneers popular for brides in the run up to their wedding?
Crowns and veneers are becoming more and more popular for brides and grooms. Nobody wants to be haunted by a grin on their wedding photos for a lifetime.  Teeth whitening is also part of the "To do" list of dental procedures before the big day but missing or disoriented teeth are more common.   Most couples treated by us come with an urge to get their smile right, wanting to build it as beautiful and healthy as possible in the run up for their wedding.
What is the process involved for crowns/veneers, and how long does it take?
A Dental Veneer is a thin layer of material placed over a tooth. Dental veneers are adhesively bonded to the surface of a tooth to cover gaps and chips to improve the color of the tooth. These Dental veneers are bonded to the front of the teeth, changing their color, shape, size or length. Your dentist will remove 0.5mm of enamel from the tooth surface and then take an impression of your tooth. This model is sent to a dental laboratory. Dental Veneers usually return from the laboratory the following week. Veneers are bonded to your tooth structure, strengthening your teeth. This treatment is just as painful as applying false eyelashes, takes a half an hour and delivers excellent results.
Crowns are used to restore damaged teeth or cover implants and provide protection against further damage. We may recommend a crown to replace a large filling when there is not enough tooth remaining, attach a dental bridge, cover a dental implant, cover a discolored or poorly shaped toot, cover a tooth that has had root-canal treatment. All crowns are personally made to look natural and feel comfortable. The procedure requires 2-3 visits to our clinic. Before either a Dental crown or a bridge can be made, the tooth (or teeth) must be reduced in size so that the crown or bridge will fit properly. After that, we shall take an impression to provide an exact mould for the crown or bridge. Finally, we shall determine the right shade for the crown or bridge to match the colour of your existing teeth. Using the impression, the dental lab makes your dental crown or bridge. In the meantime, a temporary crown or bridge will be put in place to cover the prepared tooth. The permanent crown is made. When the permanent crown or dental bridge is ready, the temporary crown or bridge is removed and the new one is cemented over your prepared tooth or teeth.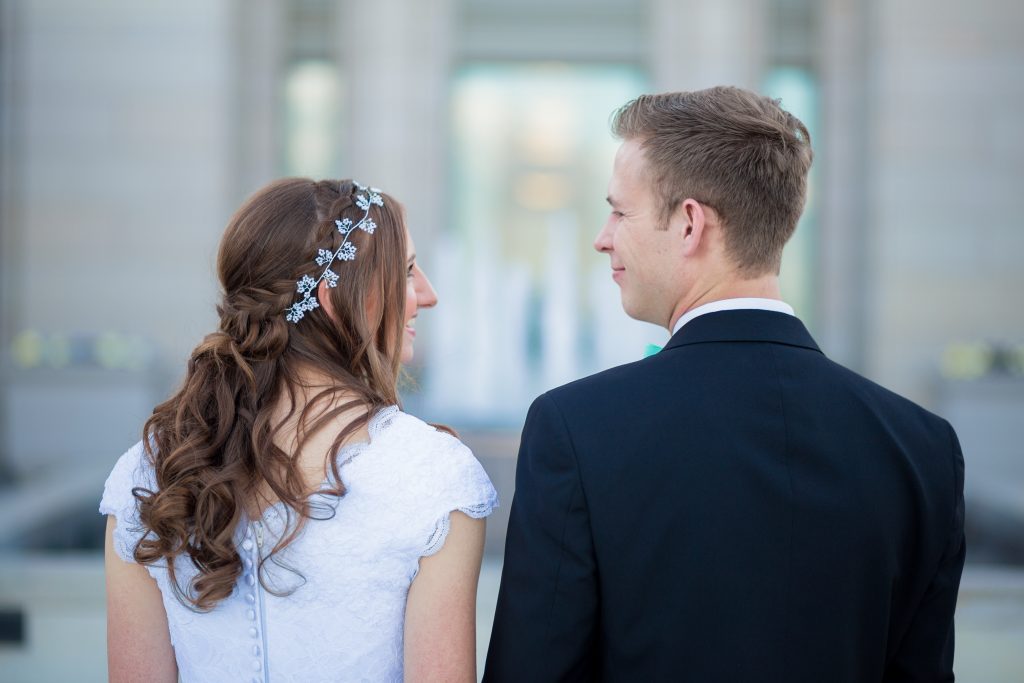 What are the benefits of getting crowns/veneers?
Dental veneers are custom-made shells to cover the front surface of teeth and improve a bride or grooms appearance.
Crowns can be used if you are missing one or more teeth, if they span an empty space where the teeth are missing. Both are very resistant and will last for years after the wedding, boosting couples self-confidence and love life.
Do you provide any other dental services for wedding couples?
To help couples save time and money we provide free consultation, last minute appointments and 10% discount for soon to be wed couples. Crowns start at a competitive €299 price and dental cleansing can be as cheap as €13 if our clients are working. We believe it's our mission to help couples be happy with their looks for that Big Day by provide a wide range of affordable options to choose from.
You can find out more about crowns, veneers and Freedom Dental on their website, or check out their Facebook.
Teeth Whitening - Shields Dental and Implant Clinic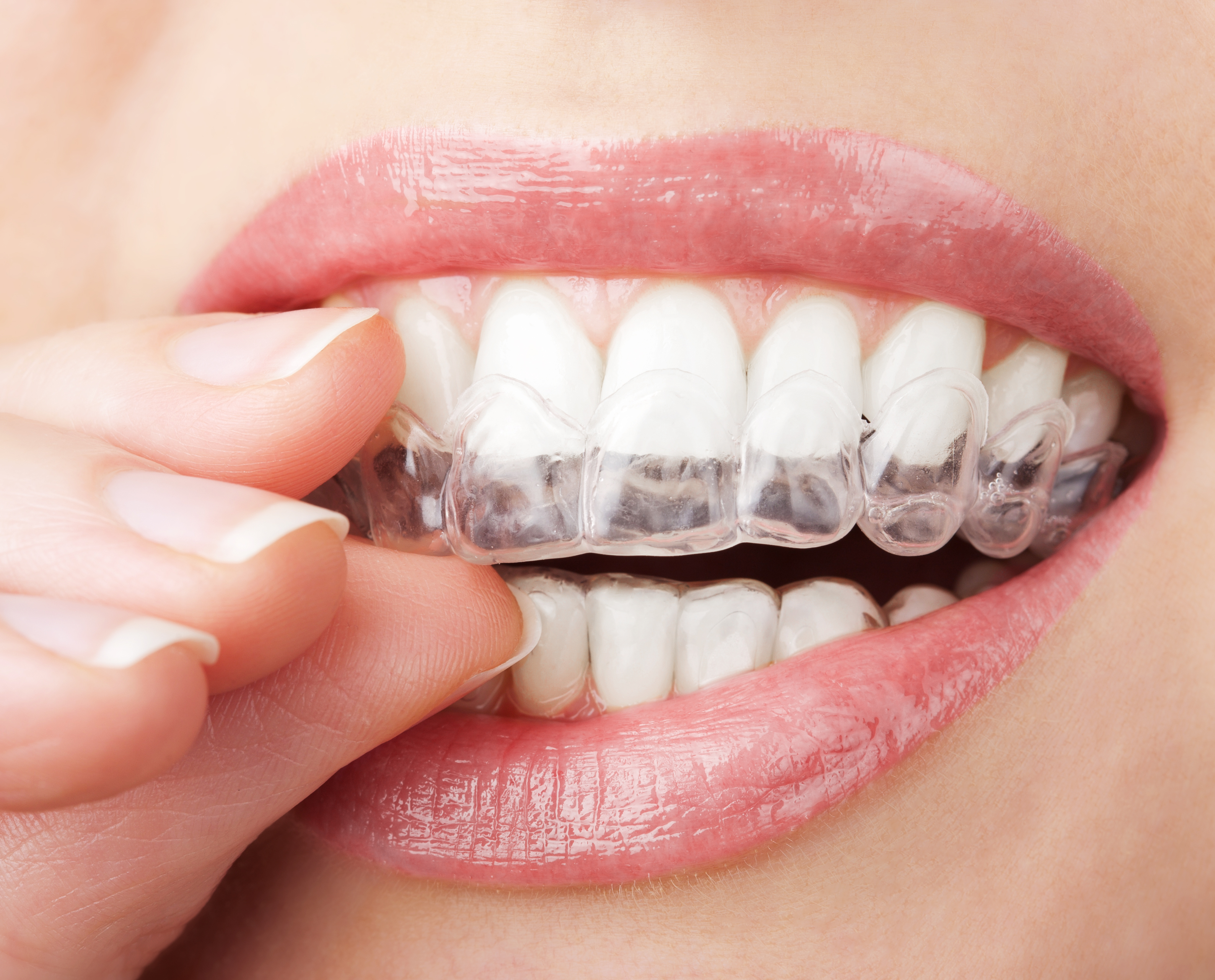 Is teeth whitening popular for brides in the run up to their wedding?
Yes, the procedure has become the most popular treatment requested of us by ladies in preparation for their nuptials. Every bride knows that she will be the most photographed person on the day and also knows that her smile is what will make her look radiant. 
What is the process involved for teeth whitening and how long does it take?
Teeth whitening treatment is a 2-step process:
Firstly, a mouth guard and a hydrogen peroxide-based gel are worn at night-time for approximately 2 weeks. The slow release of a prescribed dose of hydrogen peroxide causes the teeth to whiten gradually over time. This slow release as well as the dosage ensures an excellent long term result.
The second stage is where the patient returns to the clinic for a check-up following the 2-week treatment period and is prescribed a special, non-abrasive whitening toothpaste. They are advised to avoid smoking and eating tooth staining foods like red wine, tea/coffee, curries etc.
Results are long-lasting, between 1-3 years following treatment.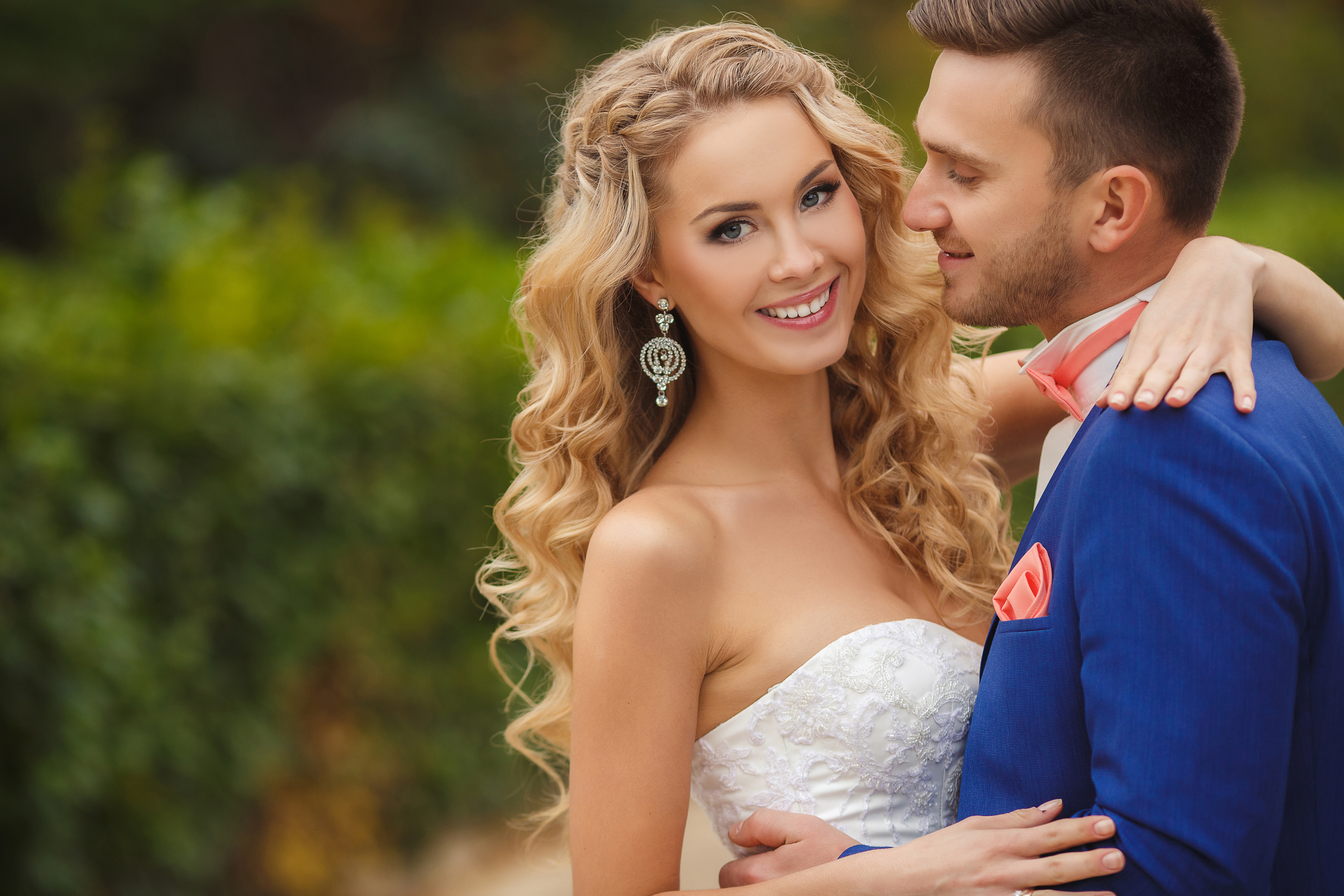 What are the benefits of teeth whitening?
The benefits of teeth whitening are that:
You will look more attractive, healthy and your smile will make you look radiant on your big day.
You will naturally be brimming with confidence.
You can choose the shade of white that you require in a dental clinic (not with home whitening kits).
Results are long-lasting, between 1 and 3 years following treatment. The best way to maximise the longevity of whitening or any dental treatment is good oral hygiene with regular visits to the dental hygienist.
Treatment is safe and effective, but only when performed by a dentist. The main side-effect is sensitivity which can be exacerbated by over-the-counter teeth-whitening kits so be careful.
Do you provide any other dental services for wedding couples?
Shields Dental and Implant Clinic provide a wide range of dental and facial aesthetics treatments which are suitable for both brides and grooms.
Dental treatments include veneers, dental implants (first consultation is free), orthodontics and dental sedation. Facial aesthetics treatments include vampire facials, Botox, lip fillers and dermal fillers (first consultation is free.
One piece of advice is to visit your dentist or cosmetics clinic in good time and months prior to the big day as some treatments take quite some time to complete (e.g. orthodontics and implants). You don't want time and stress to be the limiting factors to your preparations. Best of luck!
You can find out more about teeth whitening and Shields Dental and Implant Clinic on their website, or check out their Facebook and Instagram.