Confetti Promotion
Whether you've the perfect wedding make up look in mind for your big day, or you haven't a clue where to start, wedding makeup artists are there to make your life easy on the wedding morning. Not to mention, to help you with putting the ride in bride and make you look your best self for your trip down the aisle. But finding one who gets your style can be tricky, which is why we've put together this list of six fab wedding makeup artists you need to know about before you book 'the one' for you!
Take it away, gals!
Luxe Salon and Academy - Siobhan Brady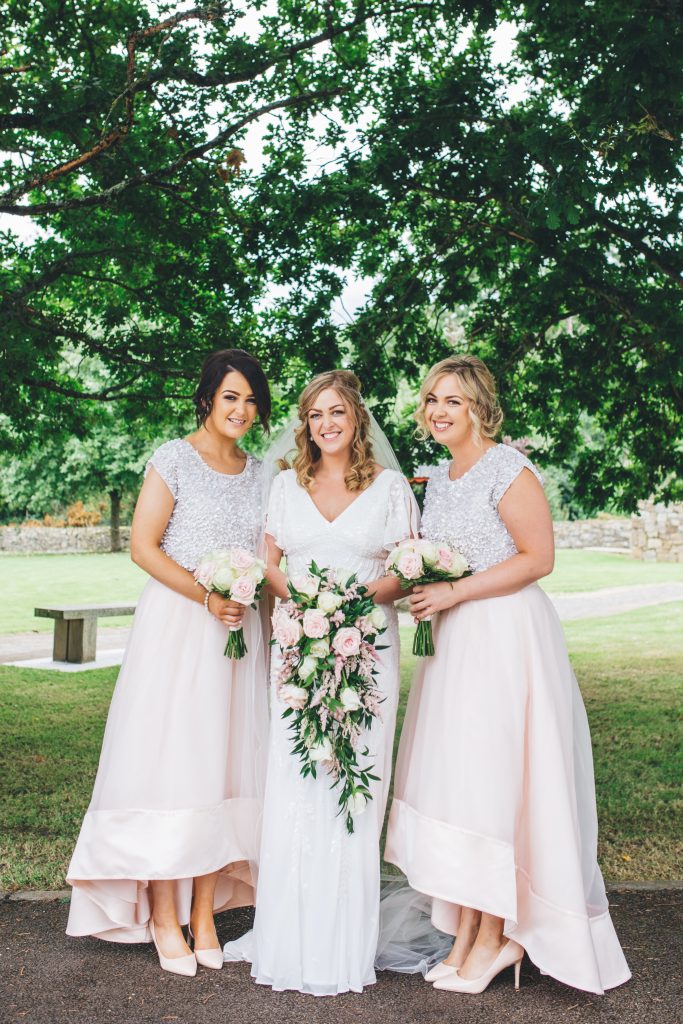 Siobhan Brady has been a makeup artist for 10 years, and owns Luxe Salon and Academy in Nenagh, Co Tipperary, where she's based, but she travels nationwide and abroad for weddings. She trained with MAC, Inglot, Urban Decay, and prides herself on going above and beyond for her brides. "Once all the makeup and top ups are completed, I always leave lots of time so there is never a panic or rush for the bride and I keep the house nice and calm. I then go around and help out in any way I can. Recently a florist forgot to leave a button hole for the father of the bride and groom so I had to make two extra button holes. No problem is too big to fix and no need for drama we just get it done!" she says.
What is your advice for brides-to-be?
First things first the minute you pick your wedding date get booking all your favourite vendors as most good hair stylists and makeup artists, photographers, bands, videographers book up so far in advance! It is always good to go to a few wedding fairs, to try and meet them face to face, which is always nice.
What at home prep do you recommend?
I generally meet my brides a few months before the wedding and advise them to start a good skincare routine good home care products & regular facials are key to flawless skin and the perfect base for makeup! Start as early as possible to make sure you are glowing from head to toe. We'll discuss full body prep from exfoliating and moisturising your body regularly to waxing to nail care and top tips for growing nails. We generally do a tailored home care plan to get any skin concerns a thing of the past!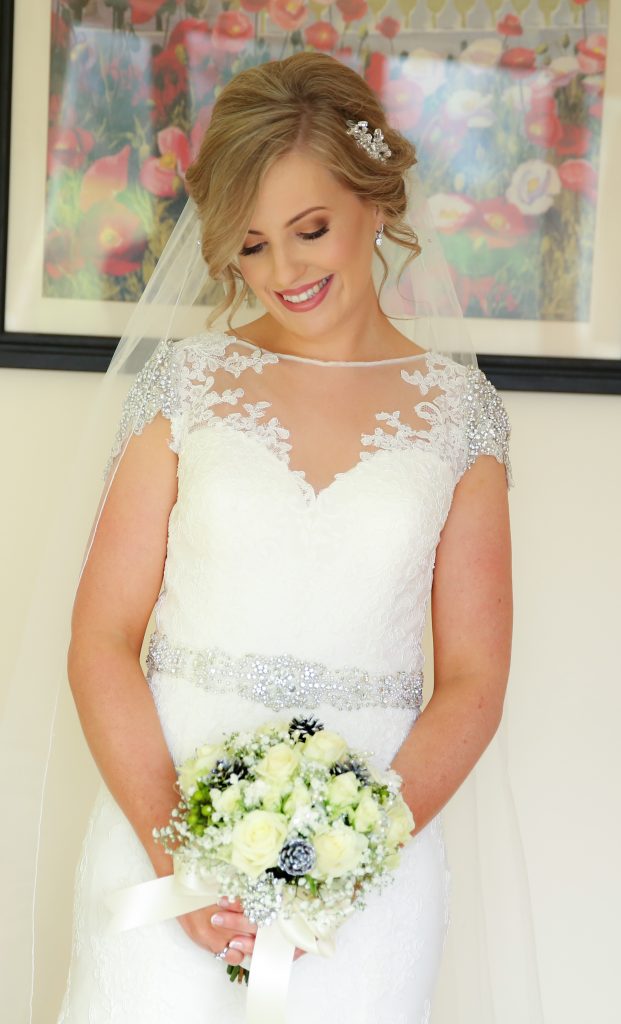 Do I need a trial and if so how many?
Yes we always recommend a trial, where we go through everything in detail with you. Firstly we look at pictures of your dress and bridesmaids dresses and flowers etc to be able to re create a wedding look that tells your wedding story and that matches your personality and style. I also go through a wedding timetable for that morning and give you lots of little tips for the big day.
What is your hero product?
Well it's hard to pick one! I am obsessed with the Charlotte Tilbury "Eye Cheat" cream eyeliner! it is amazing to give a bride that bright fresh eyed look, even after little or no sleep with wedding jitters... Bye bye tired eyes!
Find out more about Siobhan on her website, or by catching her on Facebook and Instagram. You can contact her at the salon on 06741992.
Amanda McCarthy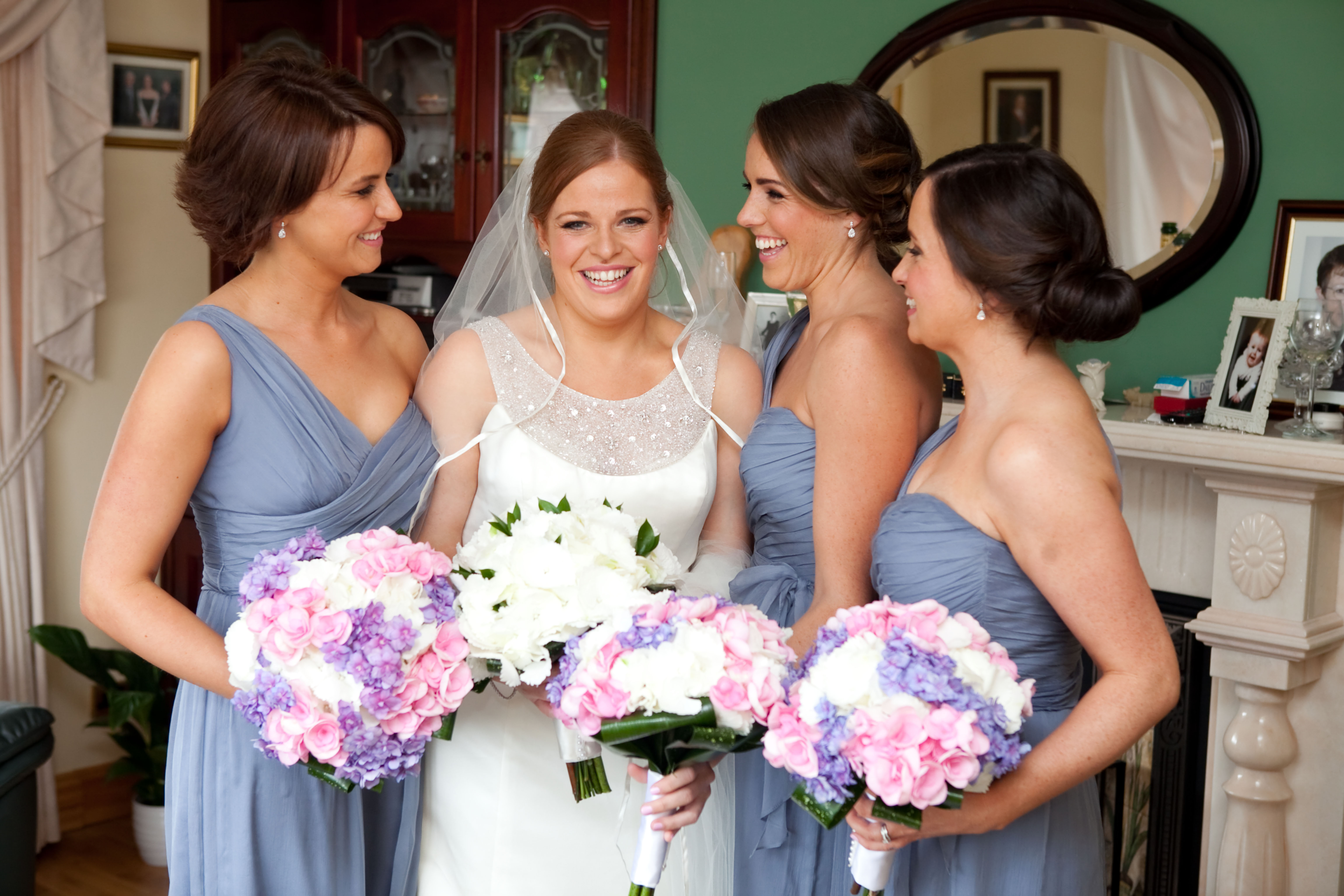 Amanda McCarthy is a professional makeup artist and lecturer with over 20 years' experience. "People ask me if I like doing wedding make up. I always answer I love being a part of such a big day in some one's life, making it special in my small way, bringing a smile to the bride, mother of the bride and all involved ! It's a rewarding job," she says. Most brides want to look like a better version of themselves and she says this is what she aims to give them. "I highlight that better version, so they can shine."
What is your advice for brides-to-be?
Research and provisionally book your makeup artist & makeup trial at least six months in advance, because the makeup artist you decide to go with only has one of each date in their calendar and they go quick if she is in demand! And you do not want to be disappointed!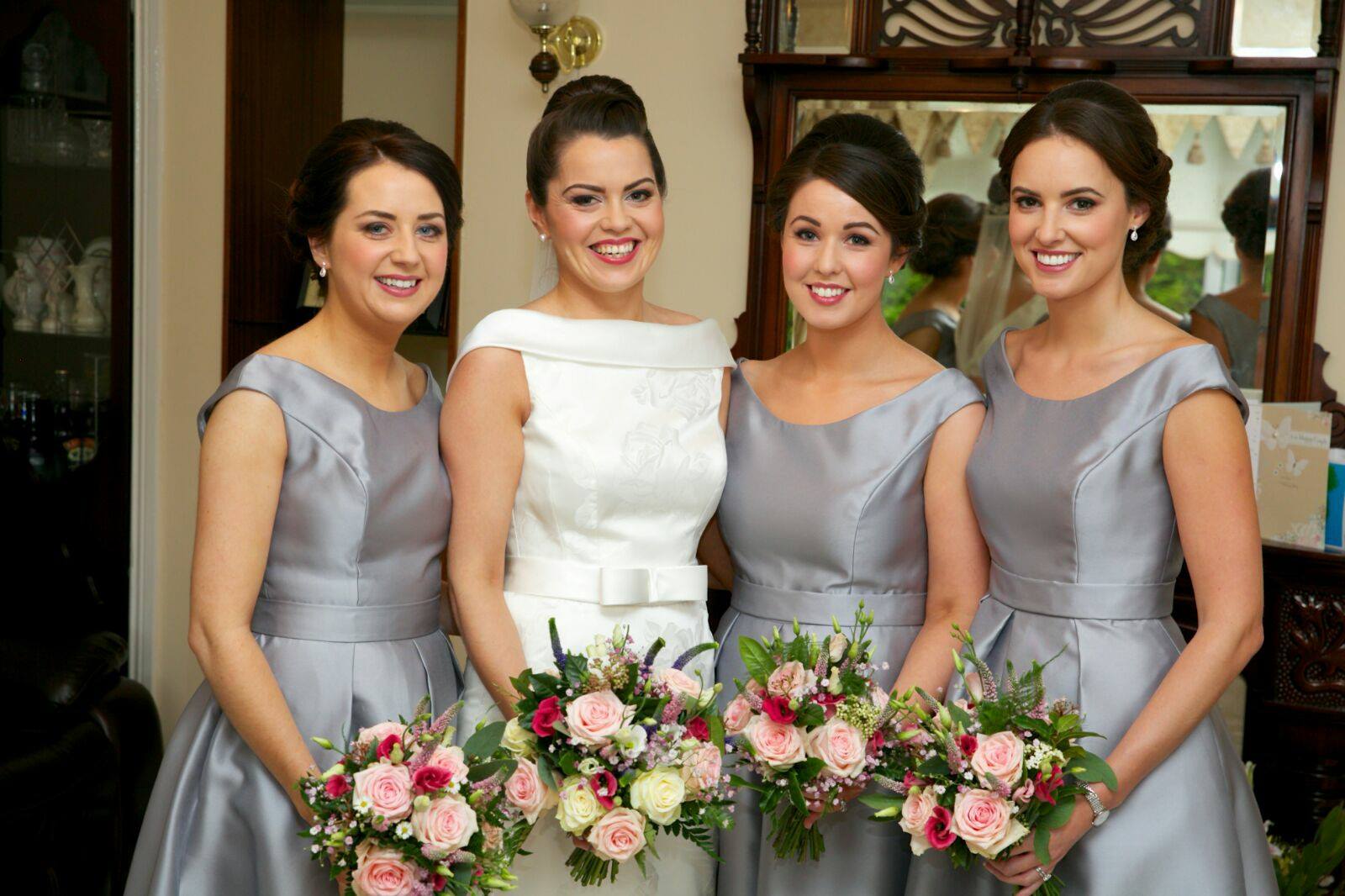 What at home prep do you recommend?
Start a skincare regime, drink plenty of water; hydrate, get sleep! Book in for a brow consultation if the brows need shaping. Book a couple of facials in the upcoming months before the wedding, they can make a huge difference to problematic skin and this will prep the skin for the wedding day.
Do I need a trial and if so how many?
Yes, I think one makeup trial is enough, during that Trial your makeup artist should go through all the questions and styles notes needed to recreate your look. Sometimes that might mean starting with one style makeup and finishing with another. The makeup artist could be there for at least an hour, so make sure and allocate time for this into your appointment schedule.
What is your hero product?
Mac Mineralize Skinfinish Natural, its a luxurious face powder with a natural matte finish containing minerals. Use it for setting the foundation and perfect for touch- ups during the Wedding day and evening, comes in a handy compact with mirror for your clutch or handbag.
Find out more about Amanda on her website, or by catching her on Facebook and Instagram. You can contact her on her mobile, 087 782 7875.
Eyrebrushed Makeup - Jessica Dean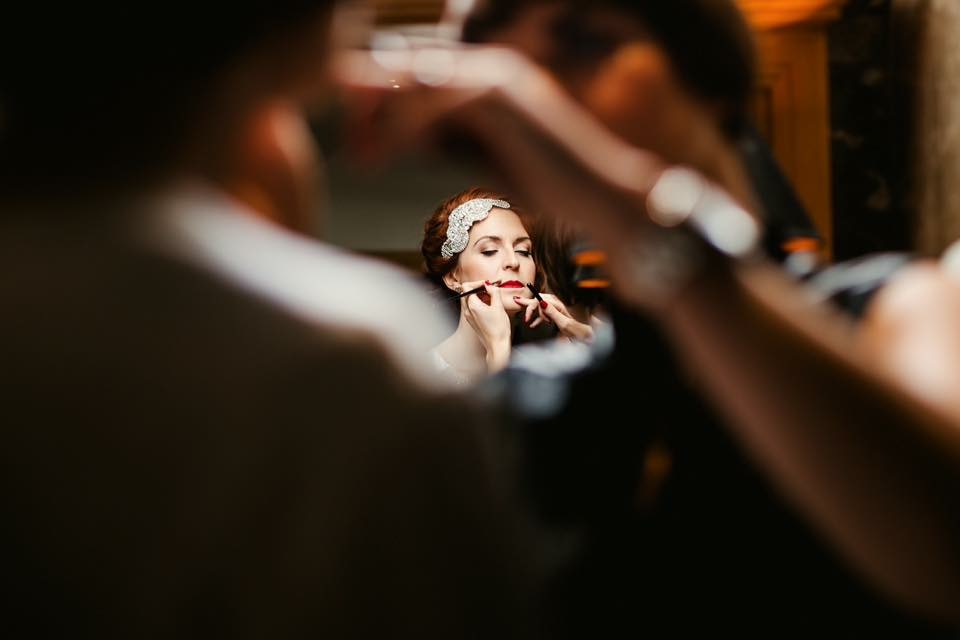 Jessica Dean is one of Eyrebrushed Makeup and Beauty Studios' renowned makeup and brow artists. Eyrebrushed is a one stop shop for all your beauty needs, and they have specialist therapists offering lash extensions, Waxperts waxing, deluxe manicures, Dermalogica facials and body wraps.
What is your advice for brides-to-be?
The key to being relaxed on the morning of your big day is preparation. Try not to leave yourself too many last minute things to do the morning of the wedding so that you can relax and enjoy getting ready with your family and friends. Remember to pack an emergency beauty kit - don't forget your lippie, pressed powder, and tissues!
What at home prep do you recommend?
As soon as you get up on the morning of the wedding you can start prepping your skin. Cleanse and apply plenty of moisturiser so that your skin is glowing!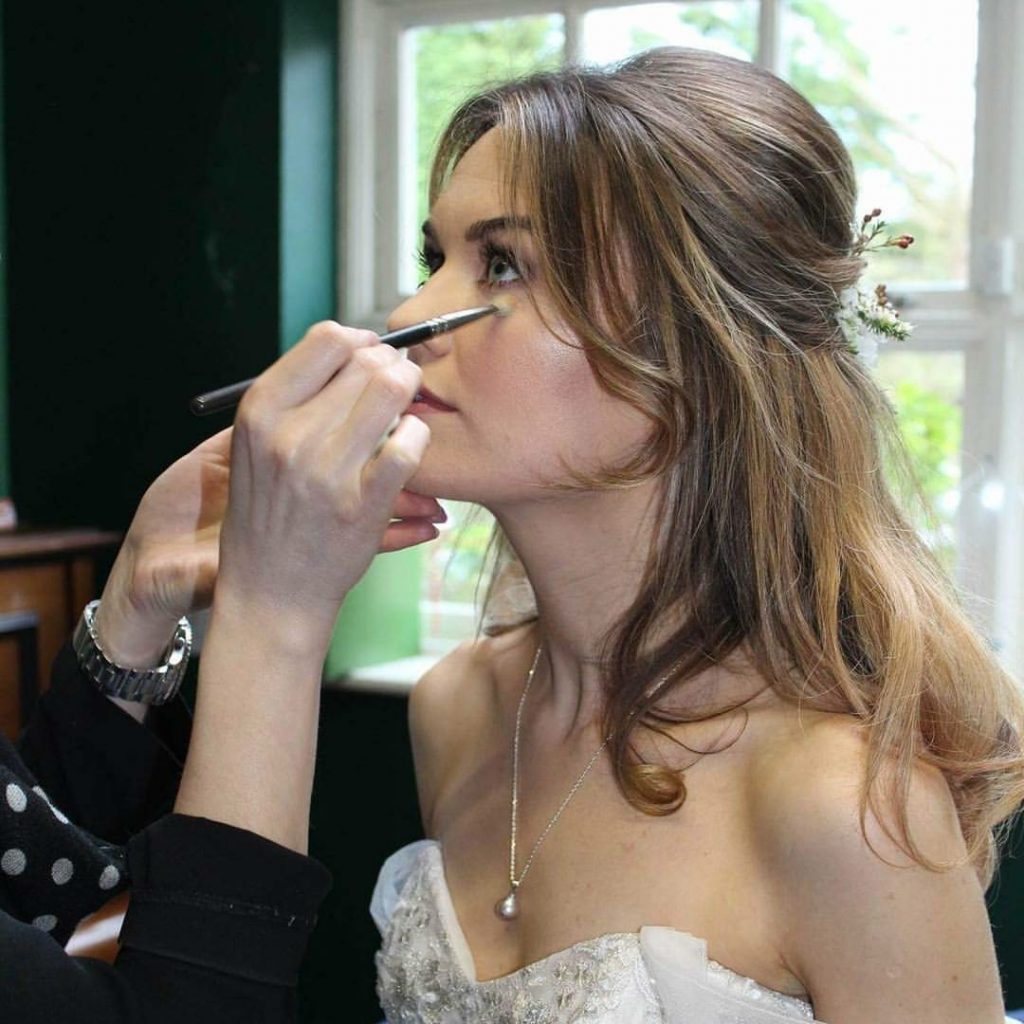 Do I need a trial and if so how many?
Yes I think everyone needs a trial. You need to get to know your makeup artist and work through looks together. It's a great opportunity to build a rapport with each other. The trial is also important to experiment with new products and to see how they work with your skin and to ensure there  is longevity in the look.
What is your hero product?
I always recommend that every bride exfoliate her skin once a week coming up to the wedding. My hero product is Dermalogica Daily Microfoliant. This is a very gentle exfoliating powder made from Rice Bran extract. This product removes dead skin cells to keep skin glowing.
Find out more about Jessica and Eyrebrushed on their website, and you can contact them on 0567720799.
Jane Gribbin
Jane Gribbin has been a makeup artist for 23 years, and since the beginning of her career in 1994, she's been a wedding makeup artist. "When it comes to bridal make-up I create an image that is classy, chic and beautiful. My philosophy is that make-up should enhance and define the bride's natural beauty and features," she says. She's Dublin based, but happy to travel to wherever the bride is getting ready, to ensure no wedding morning panic stations. "Anticipating that I would be a nervous bride, Jane kept me cool calm and collected and I walked out the door to the church, not only happy and relaxed but I loved how I looked. I felt a million dollars on the day and that is down to Jane," says Amanda, one of Jane's wedding clients.
What is your advice for brides-to-be?
There are a lot of Make-up artists out there so make sure to check their websites and portfolios and ensure the make-up images are credited and legitimate. Speak to the Make-up artist in person and get a sense of their personality.
What at home prep do you recommend?
Keep your stress levels under control. Walks in nature, holistic massages/therapies are great stress busters. Have a good nightly routine for cleansing and moisturising your skin. Get quality sleep, drink plenty of water and have a balanced nutritional diet.
Do I need a trial and if so how many?
Bridal trials are a wonderful opportunity to test how the make-up feels and lasts; to see samples of fabric to ensure the make-up compliments the overall theme of the wedding. One trial is normally sufficient if people are clear about the look they want.
What is your hero product?
Make Up For Ever, Pro Finish is a compact powder that comes in a variety of colours to suit the individual's skin tone. It is wonderful for touch ups on a wedding day, keeping the complexion matt and even for the photographs.
Find out more about Jane on her website. You can contact her on her mobile, 087 249 2896 or by emailing [email protected]. 
Laura Kay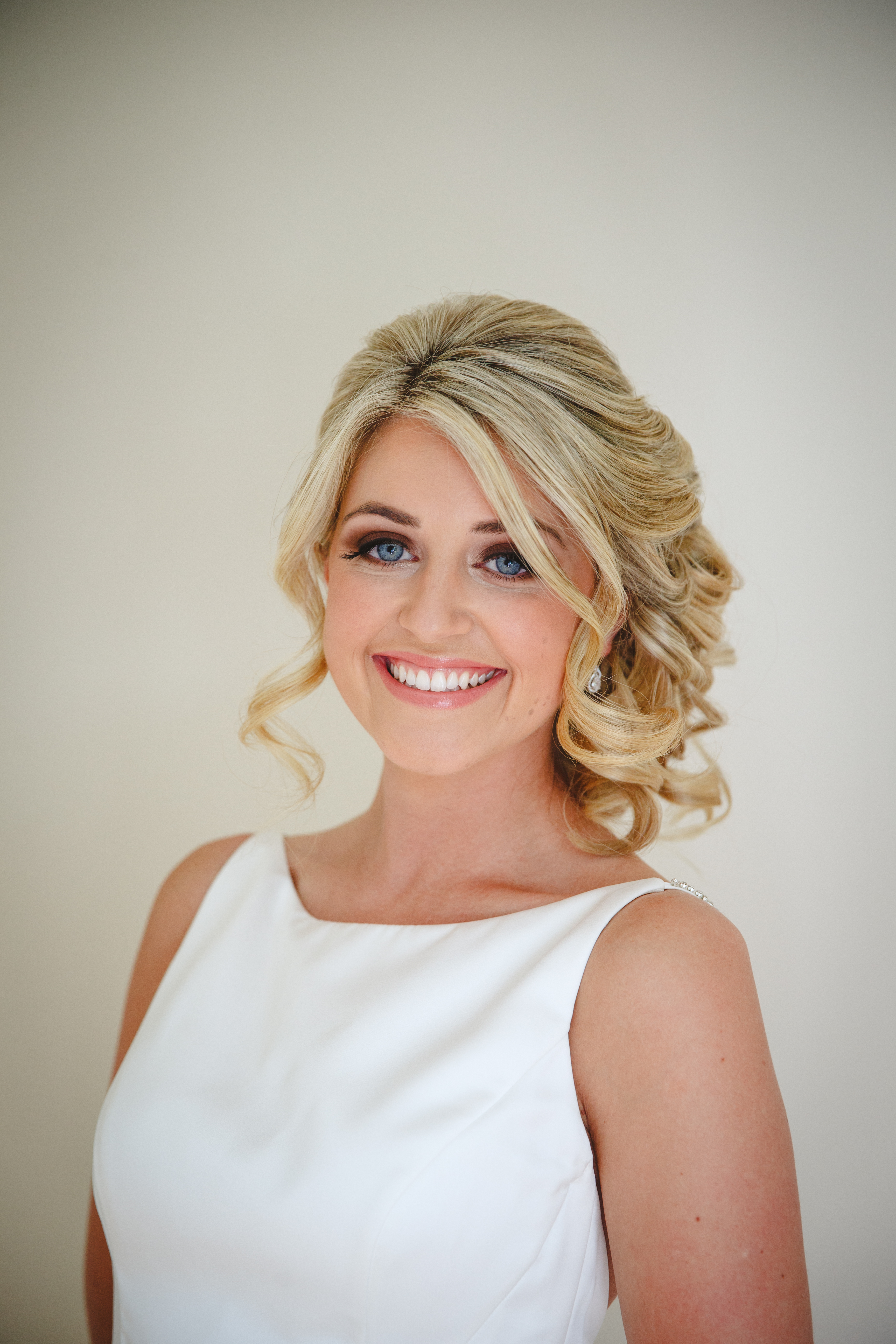 Laura Kay has been in the business eight years now, and still gets emotional herself when she sees happy tears from the bridal party. "There's no second chances with weddings so everything needs to be perfect first time round. There's no way photographers can edit a thousand images so the makeup needs to be flawless," she says. However, she also goes in ensuring the bride feels comfortable in her own skin, not caked in makeup. "I cater for all kinds of brides from natural and boho to ultra glam, all the while giving a timeless beautiful face."
What is your advice for brides-to-be?
There's no point in looking after your skin for months only to be rushing around the last week, grabbing unhealthy food and snacks on the go and not drinking enough water. Think ahead the jobs you need to do and bring healthy snacks or plan your meals
What at home prep do you recommend?
Get yourself into a great cleansing routine, make it easy on yourself if you're forgetful by leaving products in the shower, beside your bed, in the car or in your handbag. Little pots of samples can be great for this. They don't need to be super expensive, they do need to be right for your skin type!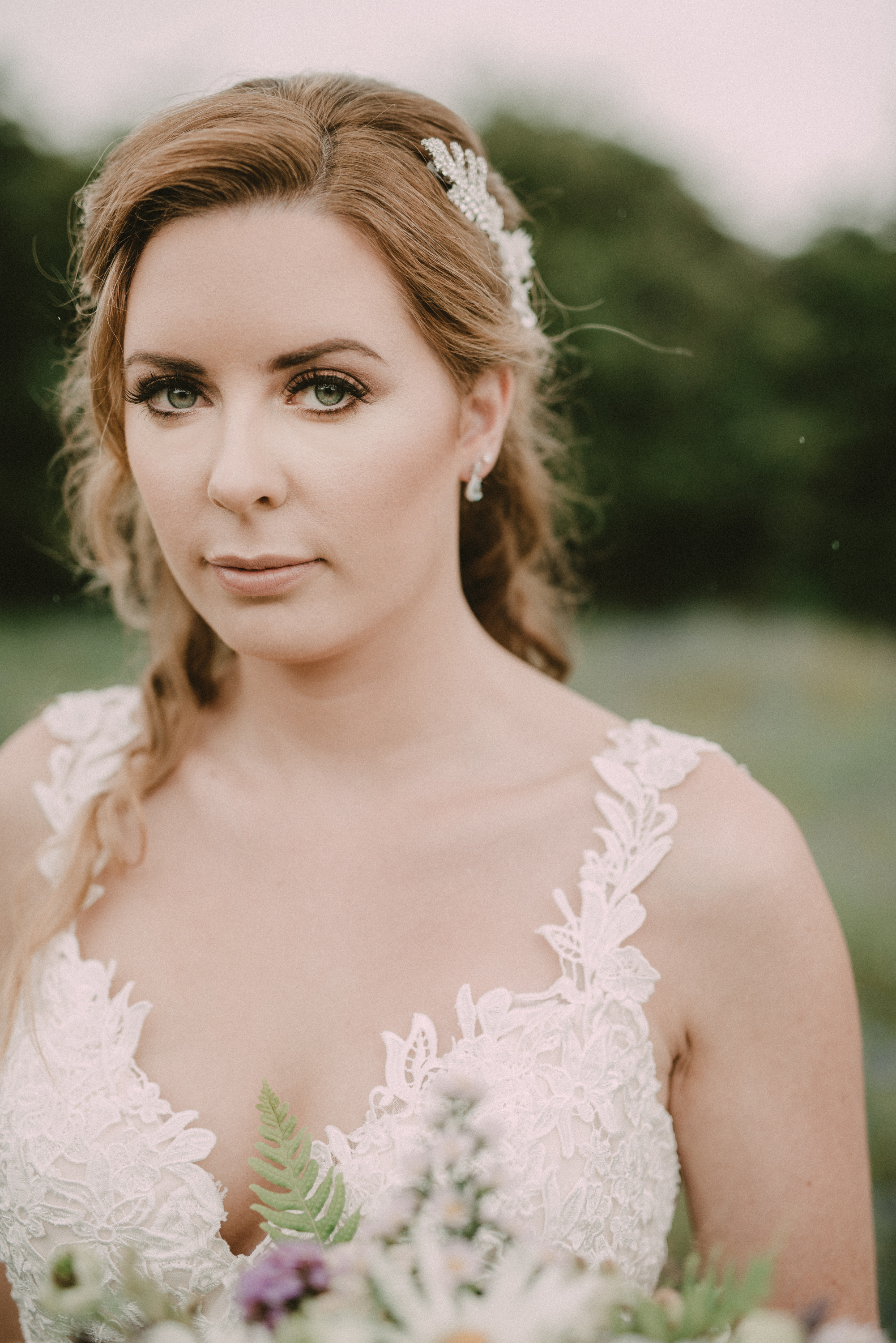 Do I need a trial and if so how many?
I have done trials via FaceTime, however, to meet your makeup artist in person in advance gives you a great feel for them and how comfortable you'll be on the morning of the wedding. Be 100% honest, you're not going to hurt our feelings ;) this should minimise the need for multiple trials. I usually only need one trial with my brides
What is your hero product?
I love Emma Hardie Morning Cleansing Balm for an absolute splurge or Vichy Pureté Thermale Beautifying Cleansing Oil if you're saving your pennies used alongside the Cleanse Off Mitt, which I feel is really gentle on the skin and gives a little light exfoliation at the same time
Find out more about Laura on her website, or by catching her on Facebook and Instagram. You can contact her on her mobile, 086 173 5889.
OSLO Beauty - Aoife Crossan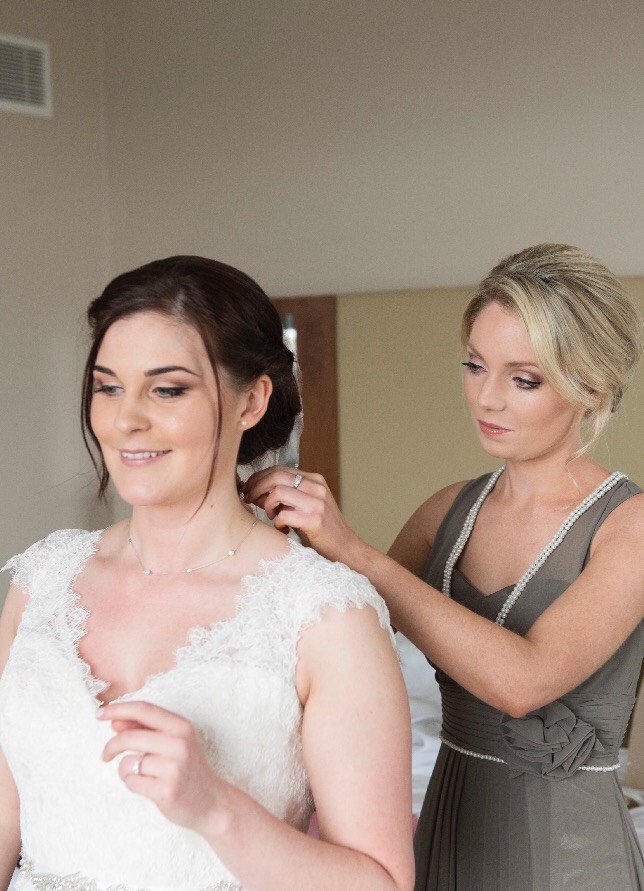 Aoife is lead makeup artist for OSLO Beauty in Ranelagh, and has been in the makeup game since 2006. She's worked at Bobbi Brown, which is where she learned the tricks of the trade when it comes to bridal beauty, before heading off to Cyprus to specialise in wedding makeup for Irish and British brides. "Working in such hot climate really helped me to bring back some amazing advice for makeup longevity when it comes to Irish brides," she says.
What is your advice for brides-to-be?
Investigation for any bride when it comes to makeup is key. With the industry being saturated with Make up Artists nowadays a lot of brides think it will be easy to find their style. The truth is that natural or bridal make up is a technique that requires years of experience.
What at home prep do you recommend?
Invest in your home skin care regime. There's no point in booking courses of facials when your every day routine is lacking. You don't have to spend a fortune but even having the right cleanser and moisturiser can change your skin dramatically for the better. I am a huge fan of IMAGE skincare.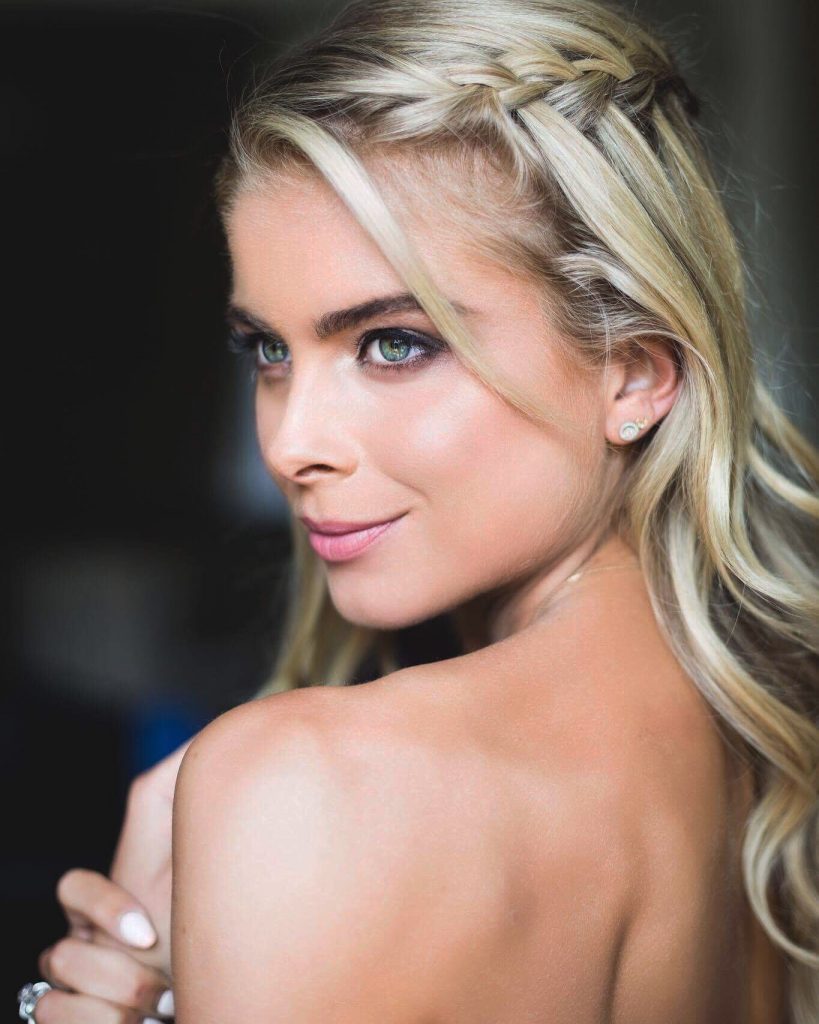 Do I need a trial and if so how many?
No matter what you think, GET A TRIAL! One or two trials should be enough if you have investigated your MUA's style correctly. Understanding facial features and knowing how to cover imperfections while still accentuating natural beauty is what's hugely important for your big day.
What is your hero product?
I never finish a make up without Charlotte Tilburys Film Star Bronze and Glow contour kit. The highlight part of this kit is to die for! It's a warm glow that sits on the skin perfectly over any foundation.
Find out more about Aoife on her website, or by catching her on Facebook and Instagram.