We asked Jennifer Rock, aka The Skin Nerd, one of Ireland's most prominent skincare experts, for her tips and tricks on taking care of your skin when the weather only seems to be getting colder and colder. Flaky skin won't do on your wedding day! Take it away, Jen...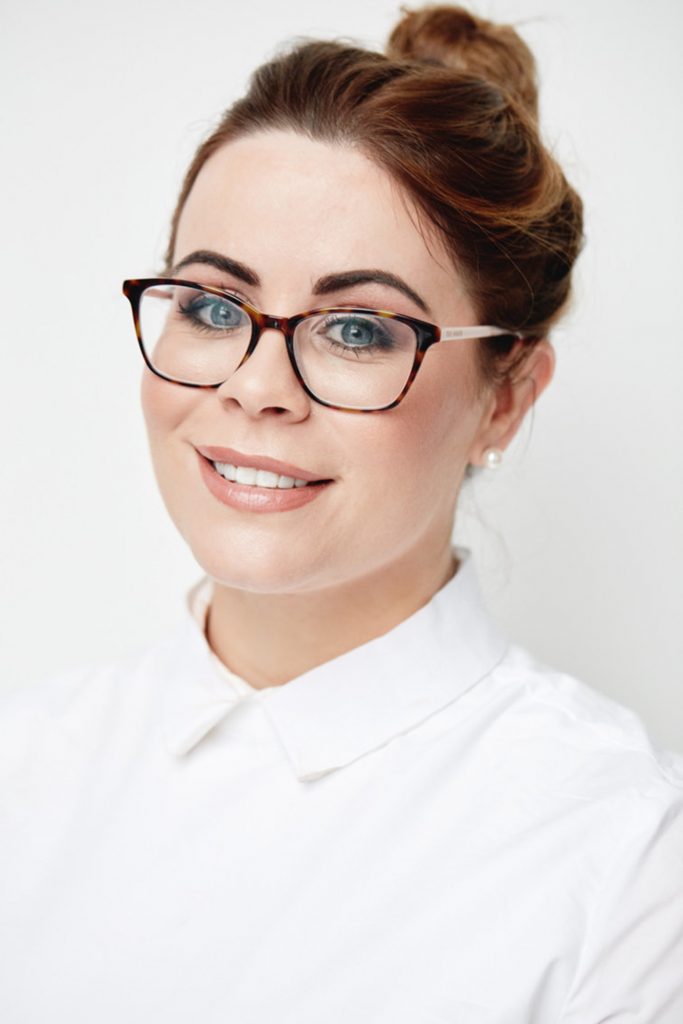 When you have your big day coming up, you are looking to get your skin to optimal health and appearance as quickly as possible and the last thing you need is something as fickle as Winter weather holding back all of your hard work. Winter can be detrimental to the skin due to a number of factors: the air is dry, the central heating is always on and sometimes nutrition can go out the window when it is party season or when you're looking for comfort food after a long, cold day at work.
Think about humidity
The very first thing to do is to think about humidity. The dry air sucks all of the moisture from your skin, leaving it dull, grey and dehydrated. This is further aggravated by the overuse of heating in your home. Of course, it is important to stay warm, but you have to get that moisture back in somehow. Consider investing in a humidifier and drink plenty of water.
Up your omegas
If you find that no matter what you do you are losing hydration rapidly, you need to be upping your omegas. Omegas aid the skin in retaining all that necessary moisture by keeping its barrier functioning healthily, thus locking it in. Get your omegas through supplements like Advanced Nutrition Programme's Skin Omegas + or through eating plenty of fish, nuts, seeds, avocado and leafy green vegetables! You have to feed the skin from within as there is only so much that topical skincare can do.
Get yourself a serum
Moisturisers sit on the skin and comfort the uppermost layers of the skin, which is why they feel so nice and give you the initial illusion of plump, smooth skin. Beyond the top layers, your moisturiser is doing essentially zilch. This is why I rant and rave about serums, as their molecular structure means they can get much deeper into the skin than moisturisers can, giving you maximum hydration and results.
Put the hyaluronic acid down!
I rate hyaluronic acid so highly, it is a staple in my regular skincare routine but it should be avoided when the air is this dry. Hyaluronic acid works by pulling all the moisture from the air into the skin so when the air has little moisture, it draws the lack of moisture into the skin, making it even drier. Opt for products enriched with oils to provide hydration instead, such as Dermalogica's AGE smart Overnight Repair Serum, which contains peptides and argan and rose oils.
Use a barrier cream
If you have rosacea, psoriasis or any other condition that can be exacerbated by wind and cold, make sure to use a barrier cream over the top of your other skincare so as to help prevent any flare-ups. Clients have said before that La Roche-Posay Cicaplast Soothing Face and Body Balm does a fabulous job. Regardless of how far away your wedding is, a flare-up can make you feel like all of your skin progress has been knocked back so its best to try and avoid them at all costs.
The Skin Nerd's Winter Hero Beauty Products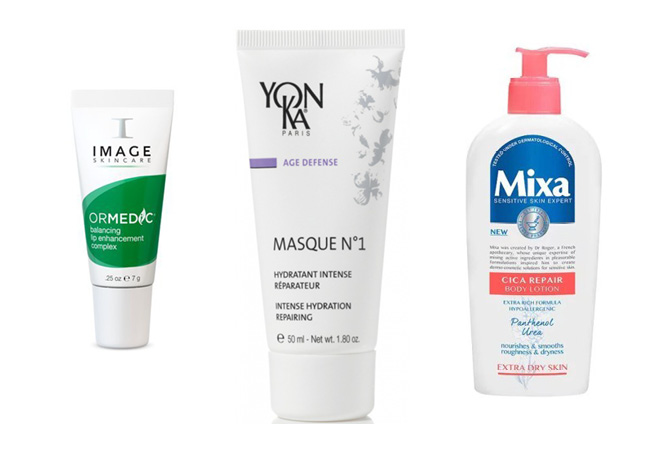 The things I find myself reaching for the most over the Winter months is my IMAGE Skincare Ormedic Balancing Lip Enhancement Complex, my Yon-ka Masque N˚1, as it boosts the skin's hydration instantly, and my Mixa SOS Repair Hand Cream!
Find out more about Jennifer Rock and The Skin Nerd's personalised online skin consultations by visiting her website!