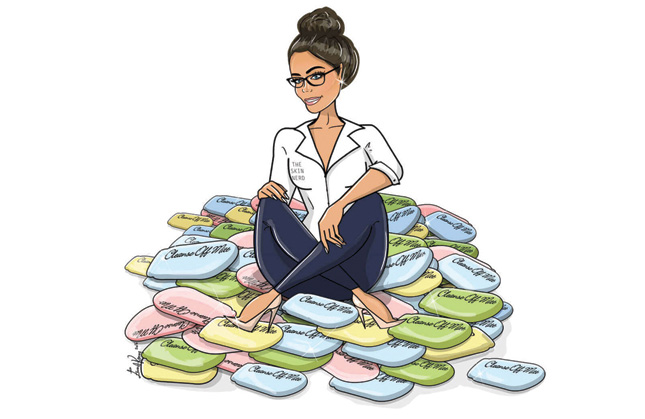 We love bringing you the best advice from those who know best, so we recently chatted to The Skin Nerd, AKA Jennifer Rock, to get her expert advice on pre-wedding skincare. Take it away Jennifer...
Bright, radiant, iridescent, divine, alive, luminous; these are the six requests most made to a facialist by brides and grooms in the run-up to their big day. So, where to start? Your first port of call is to have a consultation with a highly qualified facialist or nurse, who will guide you through what you need to do. Remember that every skin is different and needs individual care.
Redness is the first colour to be picked up on camera. Although photographers can photoshop and makeup artists can conceal, it's always a good idea to tackle the root of the problem. Redness is typically caused by sun damage, post acne scars, broken capillaries or rosacea. The first step is to limit mechanical scrubs aka gritty scrubs - they psychologically feel like they're cleaning, but can exacerbate sensitive skin. Instead, use Alpha Hydroxyl acids such as Glycolic, Lactic or Citric Acid, as they penetrate respectfully, once they are not overused (one to three times a week is ideal). Look to brands like IMAGE, Nimue and Skinceuticals for these products.
Take Vitamin C internally, ideally 1000mg daily, to tackle redness and capillary damage from within. I adore the Advanced Nutrition Programme's Skin Vit C.
IPL is another great remedy for broken capillaries as this light treatment breaks down the coagulated blood within one to two treatments. I can personally testify that the IPL treatment in Howth Renaissance Clinic and  Renew Clinic in Dublin, Drogheda and Athlone delivers great results.  
The Skin Nerd's 10 Commandments
Dark circles are often an issue for brides-to-be. Stress and tiredness contribute, some are down to genetics, and your sodium intake has an effect too. Tyrosinase inhibitors such as Vitamin C are key to strengthen the capillarity walls and plumpen the skin in this delicate eye area. My favourite remedy is the vampire facial, aka PRP, as the treatment takes blood from you, recycles it and pumps it back in pure goodness to your body so it regenerates at an exceptional rate.
The texture of the skin is something that can be picked up by photography; pore size and bumpiness being the two main culprits. Typically, this is related directly to the rate at which your skin exfoliates itself. Physical scrubs work only superficially; they do not encourage the skin to renew itself deeper down at a cellular level. A course of peels may be the solution. A salicylic peel will dissolve oil, while a glycolic acid will exfoliate and rejuvenate but won't have much of an impact on the oil. So take care and have a peel that is targeted to your concern.
If your wedding dress shows off your arms, back and décolletage (the areas we tend to neglected during the winter time), a body exfoliation is must, using a glycolic wash or leave-on body exfoliator, I adore IMAGE Rejuvenating Body Lotion. Vitamin A is a key ingredient to encourage a healthy skin inside out; use a small drop of your face Vitamin A cream on the target body areas. Stop washing with shower gel if you have psoriasis and eczema as it's irritating an already inflamed skin further! Use a gentle body wash that will not worsen the condition, eg Cetaphil, which is available in all pharmacies.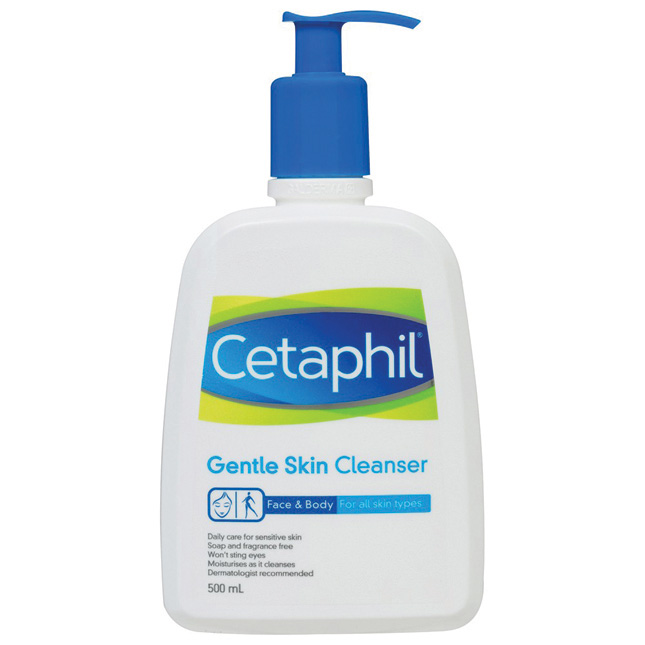 If you are hitting the gym, remember that sweat can cause blockages in the skin, so a mild salicylic acid cleanser used as a body wash is key to dissolve the trapped oil. Clear Cell by IMAGE is ideal but don't overdo it! Do I even need to say to remove makeup before your workout? The award-winning Cleanse Off Mitt takes the makeup off in seconds, and is much more friendly to the skin than wipes. (cleanseoffmitt.com for stockists nationwide)
Remember that the skin is the largest organ and it needs detoxing. But don't opt for a huge detox too near to the day itself, as you may encourage breakouts, as the skin is an excretory and secretory organ. Juicing is ideal, but perhaps not within one month of the wedding. Particularly if you are prone to congestion.
Stress can play havoc with the skin, changing it's healing ability, nourishment capacity and oil levels. Eat green and orange foods. Why? Because greens (mojitis do not count!) have an anti-inflammatory effect on many irritants. Broccoli, green peppers, orange peppers, sweet potatoes, nuts, seeds, fish etc. Think rainbow – think skin health!
I don't believe in the 'no facials within a month of the wedding' rule. If you've a good rapport with your facialist, he/she will know your skin advise a body scrub, and a mild hydrating treatment on the face within the week, to ensure the hydration levels are at their peak and this will shine through in your wedding day. I've often performed such treatments, even the day of a wedding! Caci treatments are ideal to tone the muscles pre-events - like a last minute ab session before the mini moon …But for the face!
SOS must-haves for wedding week include a salicylic acid-based mask or lotion to put on any spot that dares to appear. I like Acne Out from Biofresh, a hydration hyaluronic mask like YonKa masque no1, and IMAGE Iluma power to mix into any cleanser for buff and brighten from head to toe.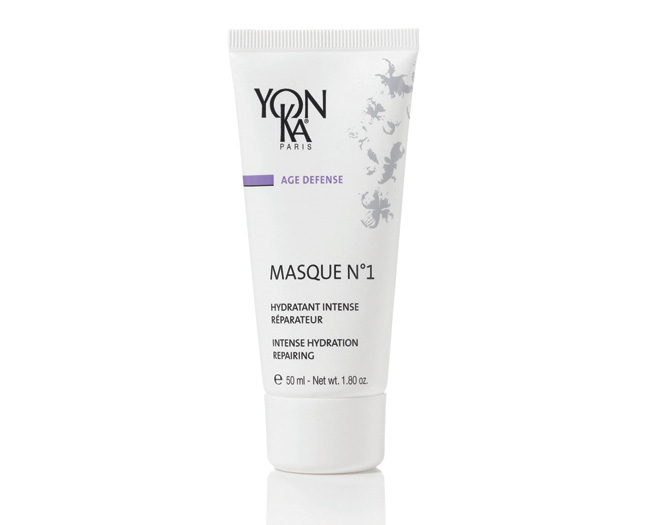 DRINK WATER!
Microneedling is an ideal skin rejuvenation and collagen synthesis programme, but results take 4-5 months to shine through as it's working on a cellular level. Take photos to monitor throughout. Be mindful of sugar and all things nice!
Happy wedding day!