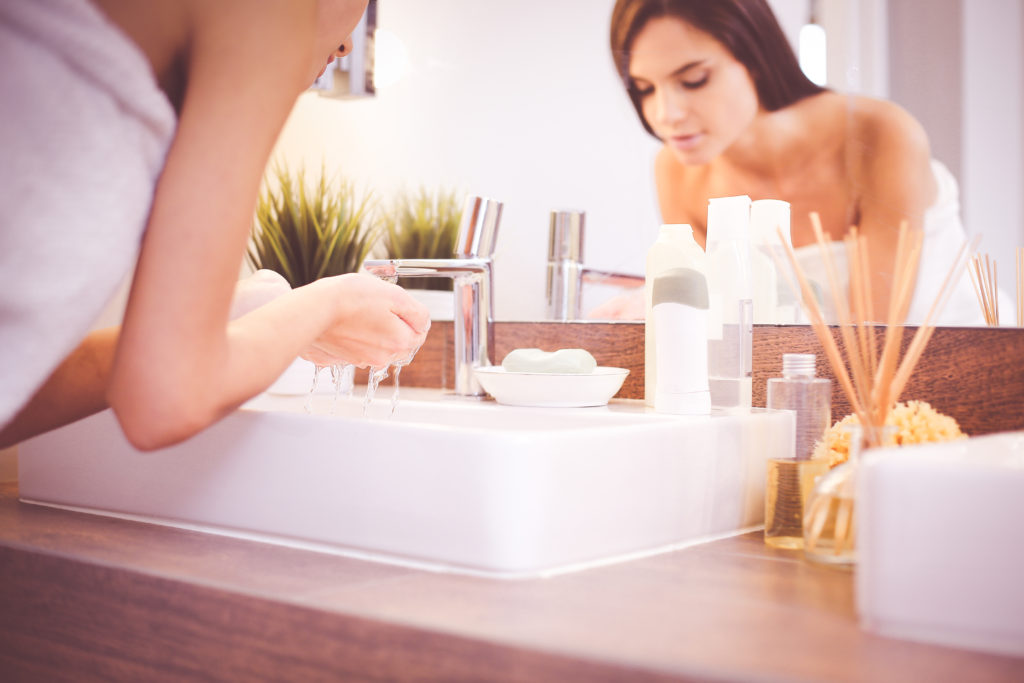 Ah, retinol. There's no ingredient really like it when it comes to defence against fine lines and maintaining a healthy glow. However, because it's slightly tricky to use, it's often underutilised or worse, misused. However, with many benefits for brides aiming to achieve beautiful, glowing skin ahead of the big day, we chatted to skin expert Jennifer Rock of The Skin Nerd to get her advice.
Retinols are so popular for brides now. What are the benefits of using them?
Retinoids, derivatives of vitamin A, are a holy grail skincare ingredient as they bring about such a broad array of benefits. Retinoids work to increase skin cell turnover, which in turn means lines and wrinkles are ousted, pigmentation is brought up from below the skin and pores are unclogged. On top of this, retinoids prompt our skin to create more collagen, one of the structural proteins that give it its shape and bounce and which we begin to make less of from the age of 25. All in all, you can see why it is a bridal beloved.
There are a few different types, with prescription retinoids (Adapalene, Trenitoin and Tazarotene), over the counter retinol and retinyl palmitate being the most common. At The Skin Nerd, we prefer retinyl palmitate as it is a progressive manner to introduce vitamin A to the skin, meaning less of the irritation that many see with pure retinol.
How do you advise people to use a retinol product?
When it comes to any form of retinoid, you want to go low and slow. Start off with a lower amount, introduce it slowly and monitor your skin carefully for signs of irritation. Your vitamin A should usually be applied first thing after you've cleansed. Retinyl palmitate can be used AM and PM and retinols are usually considered an only-at-night-job. Wear sunscreen daily, although you should be doing that, whether you're using vitamin A or not. It's especially important as vitamin A in stronger forms causes sensitivity to light.
If your skin is irritated, add an extra day between uses and slow down on ingredients like exfoliating acids for a while. Nourish your barrier during this time with ingredients like ceramides, as they will assist in bringing down that irritation. You shouldn't be using vitamin A products unless you also have hydration somewhere in your routine, whether in the A product itself or in the form of a hyaluronic acid product, for example. It can be a bit drying for some!
Another important thing to note is that if you are expecting a baby, it's not advised that you use retinol or most forms of topical vitamin A. Some vitamin A products have low enough amounts to be safe for use during pregnancy, though, so look out for them.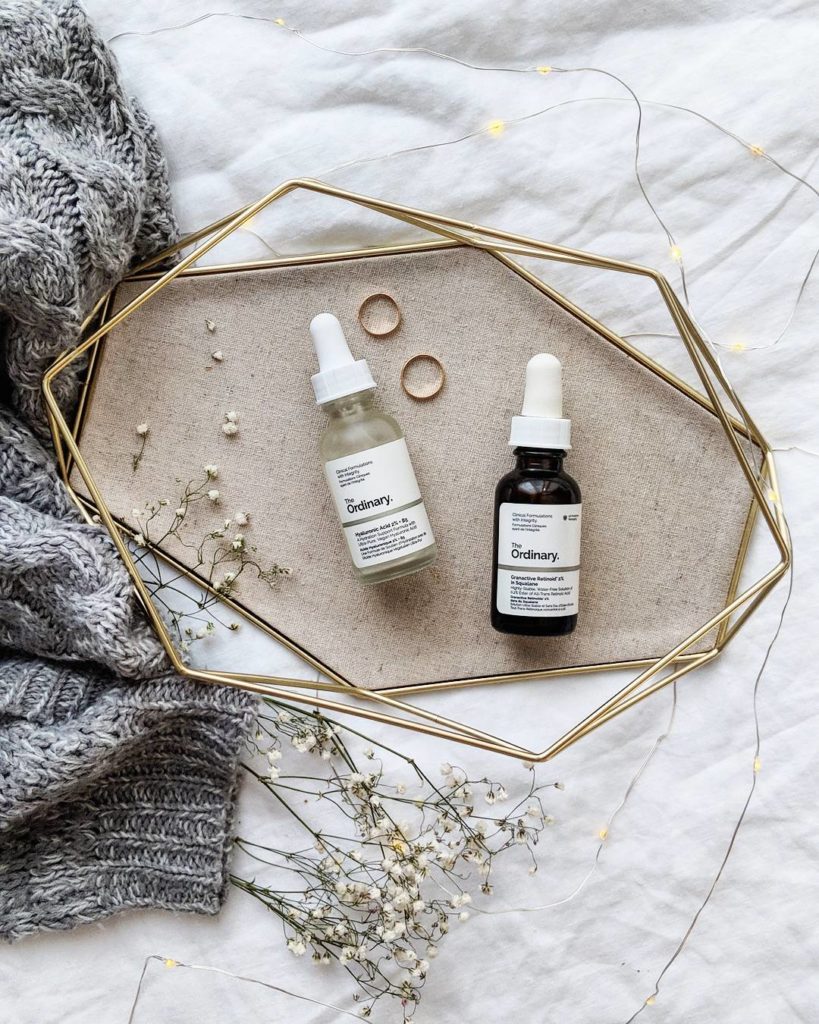 How long before the wedding should brides start using their retinol product? 
As a rule of thumb, leave at least three months before the big day when it comes to game-changers like vitamin A and exfoliating acids. This is just to ensure that you will have time to fix things just in case your skin isn't crazy on it, and to make sure you're already seeing some results. Don't go it alone - definitely get advice by consulting with a skincare expert, as they will be able to guide you through whatever your skin does when you start using vitamin A. (Editor's note: Psst! The Skin Nerd offers an online Bridal Bootcamp consultation session. Find out more here!)
You won't need to stop using it before the big day, so long as your skin has already gotten used to it in time!
What are the biggest mistakes newbies make when starting using a retinol? 
Retinol alone does not a good skincare routine make, and this is a mistake made by many. Have a consultation for a full routine that will work for you. Do not presume that more vitamin A means better results as you may do more harm than good taking this route, and the same goes for lashing on lots of different types of acids whilst using retinol.
You can't hurry skin, no, you just have to wait. Don't be impatient and stop using it after a month because your skin has gotten mildly worse. Purging (spots cropping up) and irritation can be part and parcel of some vitamin A experiences, and they tend to go away after 2 weeks to a month of usage. Patience is a virtue; you have to stick with it!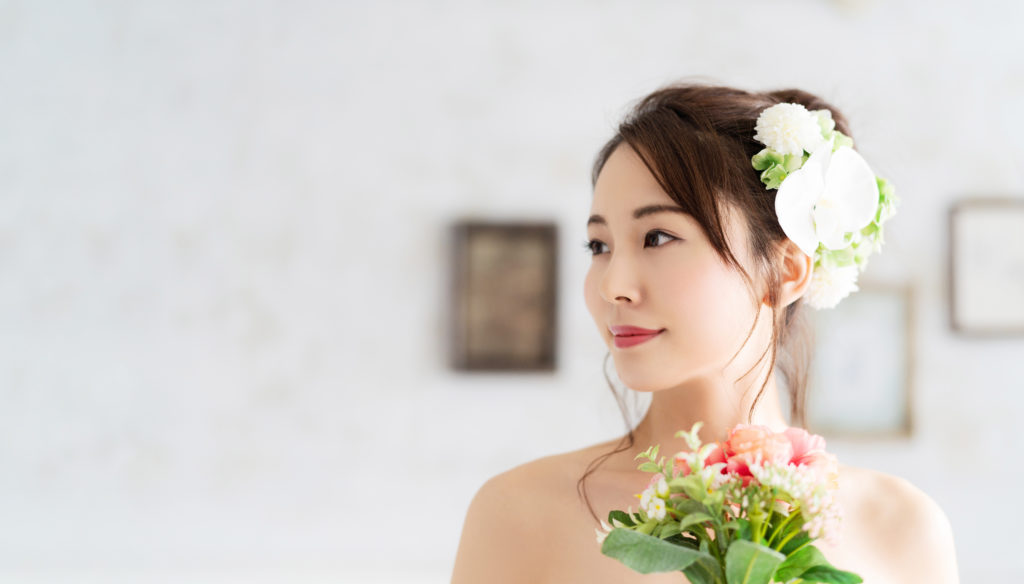 What side effects are not normal/are signs you should stop?
If irritation, stinging, peeling and purging persist, even after you've gotten advice on using it, that would be a sign that you need to at least pare back usage.
Confetti's Pick: 7 retinol products to try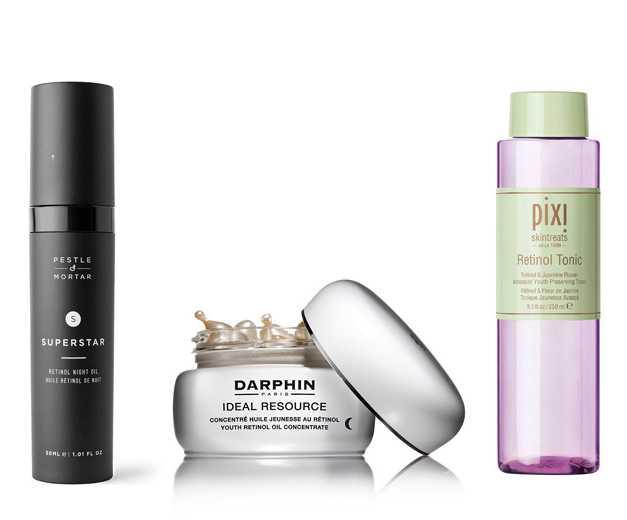 1. Pestle and Mortar Superstar Retinol Night Oil, €76, pestleandmortar.com
A retinoid night oil formulated using two types of retinol in a base of cold-pressed, organic and steam-distilled oils, Superstar balances oil production, stimulates collagen production and refines the skin's surface, and promises to do so without causing irritation. We've found it incredibly gentle while testing, but obviously this depends on your own skin.
Use one pump at night, after cleansing and serum. 
2. Darphin Ideal Resource Youth Retinol Oil Concentrate, €90, cloud10beauty.com
Packed with nourishing botanical oils like sesame oil, macadamia oil, argan oil and jojoba oil, this is a super moisturising formulation to combat dryness and plump skin to give a supple look and feel. 98% of the ingredients are from natural origin and it's formulated without parabens.
Use at night. Hold capsule upright and gently twist, squeeze into the palm of your hand and apply after cleansing and serum.
3. Pixi Retinol Tonic, €12.99, boots.ie
A little different from the other products on this list which are more moisturiser based, this tonic features a unique time-release Retinol with antioxidants and botanicals which all help replenish the skin for a smoother, softer appearance. A gentler, lighter formulation, probably
Use either morning or evening on a cotton pad after cleansing.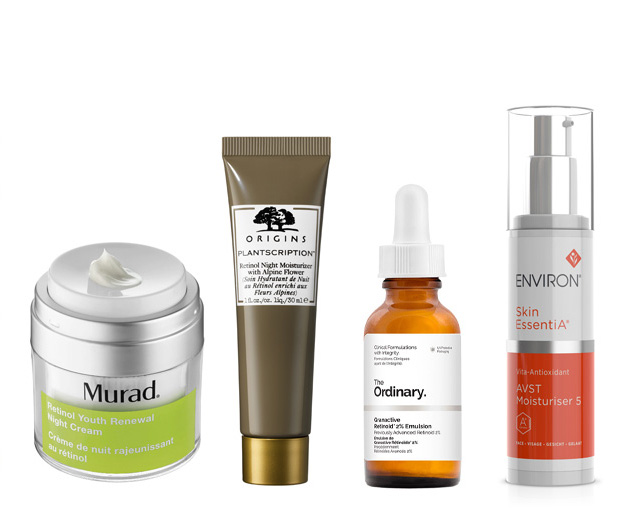 4. Murad Retinol Youth Renewal Night Cream, €85, store.theskinnerd.com
This is one for skin with rough texture, and skin that's lost a lot of firmness. It's powered by Retinol Tri-Active Technology, which in layman's terms means the red algae extract and swertia flower extract in the formula really work with the retinol to improve skin firmness and elasticity, and enhance your skin's resilience.
Use at night only, apply after cleansing.
5. Origins Plantscription Retinol Night Moisturiser, €65, arnotts.ie
Origins Plantscription range is full of beautiful skincare products aimed at fighting ageing and their new Retinol is no less lovely. This is has three potent 'age-erasers' - Anogeissus, Alpine Flower and Retinol. The first two help support the skin's natural youth proteins while the Retinol speeds up cell turnover. It's also super hydrating, which is really beneficial to help combat any potential flakiness that can come from retinol use.
Use at night only, apply after cleansing and your serum.
6. The Ordinary Granactive Retinoid 2% Emulsion, €9.80, theordinary.com
Retinols don't come cheap from most brands, so if the wedding budget is really squeezing you, The Ordinary have a super affordable option. This milky serum uses two next-generation retinoid actives, and is a great way to introduce yourself to Vitamin A if you're not sure you want to commit the big bucks.
Use at night only, apply after cleansing and your (water-based) serum.
7. Environ SkinEssentiA AVST Moisturiser, €47.99, conceptskincare.eu
This Environ moisturiser is a progressive system that allows you work your way up the steps of the Vitamin A ladder, reducing the risk of irritation. It's suitable during pregnancy and also gives you a blast of Vitamin C while it's at it - handy!
Use morning and evening, after cleansing.