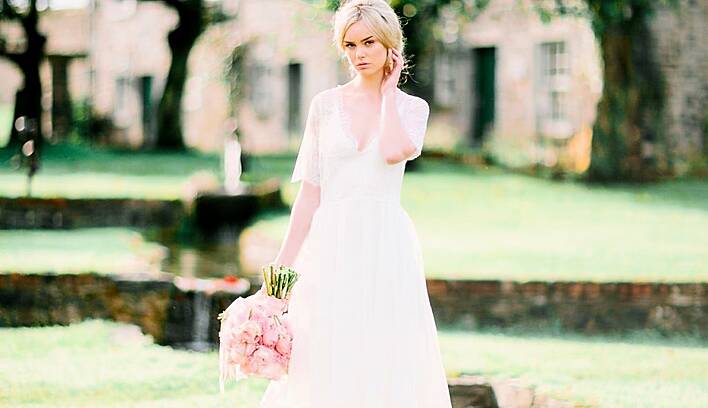 The morning of your wedding will fly by and you don't want to run into any last minute disasters. Preparation is key. Here's a list of pre-wedding beauty treatments to make your wedding morning run smoothly. Keyword: smooth.
Hair
Let's start from the top down. No matter what hair colour, type or length, it's always a good idea to get a hair treatment in the weeks leading up to your wedding day. It can be in-salon or at home. Alfaparf and Olaplex are both fab. Choose something that will suit your hair type, whether that's nourishment, hydration or smoothing. Frizz is every woman's nightmare, especially on their wedding day. Your hair stylist will of course do their thing, but having healthy, luscious locks to begin with will really help achieve the look you're going for.
Body
It's always nice to take time out of your busy pre-wedding planning schedule to go for a relaxing full body massage, or even just the back, neck and shoulders. It's a nice thing to do with your mum, sisters and bridesmaids to spend some relaxing time together in the run up to your big day. In preparation for your tan, you can also get a full body exfoliation or treat yourself to a luxurious scrub and do it yourself at home. Finally, tan. Apart from the health hazard of sun-beds, they also give a reddish-hue to the skin, so it's best to avoid those, especially for your wedding. There are some really good fake tans on the market now, both in beauty salons and available to buy and apply yourself at home. Vita Liberata is a huge favourite among brides, particularly their Vita Liberata Phenomenal 2-3 week tan.
Hands & Feet
A pedicure and manicure is essential to any bridal look. Not to mention comfort, it's a long day in heels at the best of times, without cracked feet to boot. You can go for the traditional French mani-pedi look. Or the increasingly popular blush/nude nail. If you're feeling brave and a little too white, why not go for a bright pop of colour, or jewel tones to keep it on trend. Having fresh nails and smooth, soft hands and feet will complete your pre-wedding beauty prep.
You can also read this post about the essential pre-wedding facial beauty treatments to ensure you have that healthy, bridal glow.
You might also be interested in The Perfect Beauty Bits to Pop in Your Wedding Day Clutch
Or this, Get the Cover Look: How the Glam Squad Created Our Spring Cover