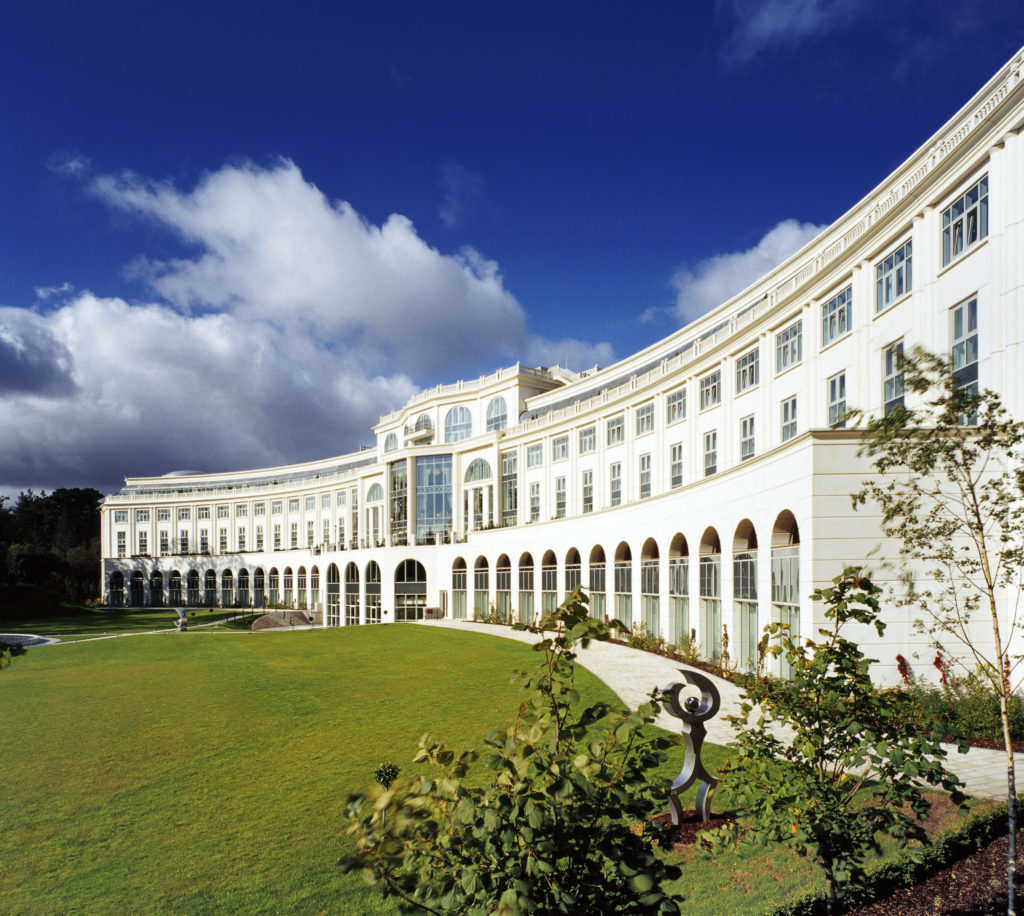 Powerscourt Hotel Resort is already a gorgeous spot for an indulgent weekend - those breathtaking views from the restaurants and rooms have to be seen to be believed, and you can almost feel yourself relaxing from the moment you enter their gorgeous spa. So when the team at the Hotel got in touch to say they had added a 'Natural Facelift' facial that would be perfect for brides, you didn't have to ask me twice to try it out.
I'm a month out from my own wedding, so a treatment designed to tighten up my skin and have me looking glowing is exactly what I need. Billed as a specialised ESPA facial that uses a state-of-the-art approach to dermatology, it involves cutting edge pre- and probiotic technology to detoxify, invigorate, sculpt and relax skin. It promises to turn back time as effectively as surgery (well, almost!), but without the surgery.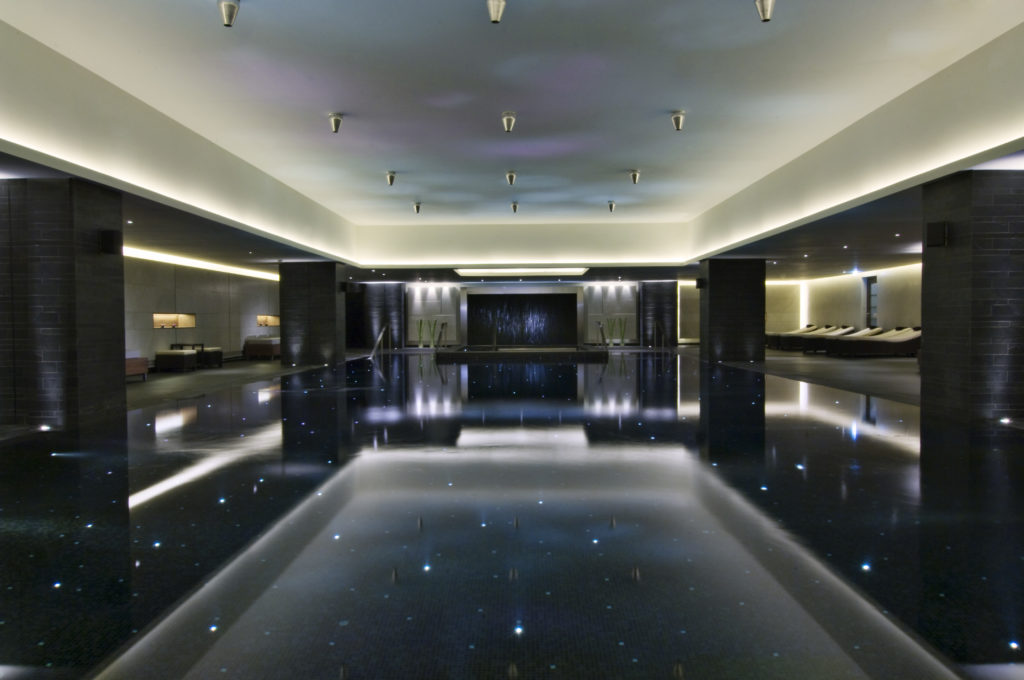 Before my treatment, I took advantage of being a day spa guest and made the most of the Hotel's stunning swimming pool, jacuzzi and thermal suite facilities, before taking a few minutes to chill out and soak up the views in the silent Serenity Room. The whole atmosphere of the spa is so serene, you can't help but feel yourself relaxing.
It's a 90 minute treatment, and my therapist starts with a skin consultation, using a SkinVision UV lamp. We both agree my skin is naturally dry, though it's not in bad nick at the moment, so that pre-wedding skincare regime is obviously working - woohoo! We do a sensory test, where she offers me different oils to smell and choose between - she says it's not really about scent, but that actually the systems are all connected and the products I choose by smell will actually be telling her what my skin needs. It reveals my skin is parched - which we had already figured - and I opted for the more energising, uplifting options.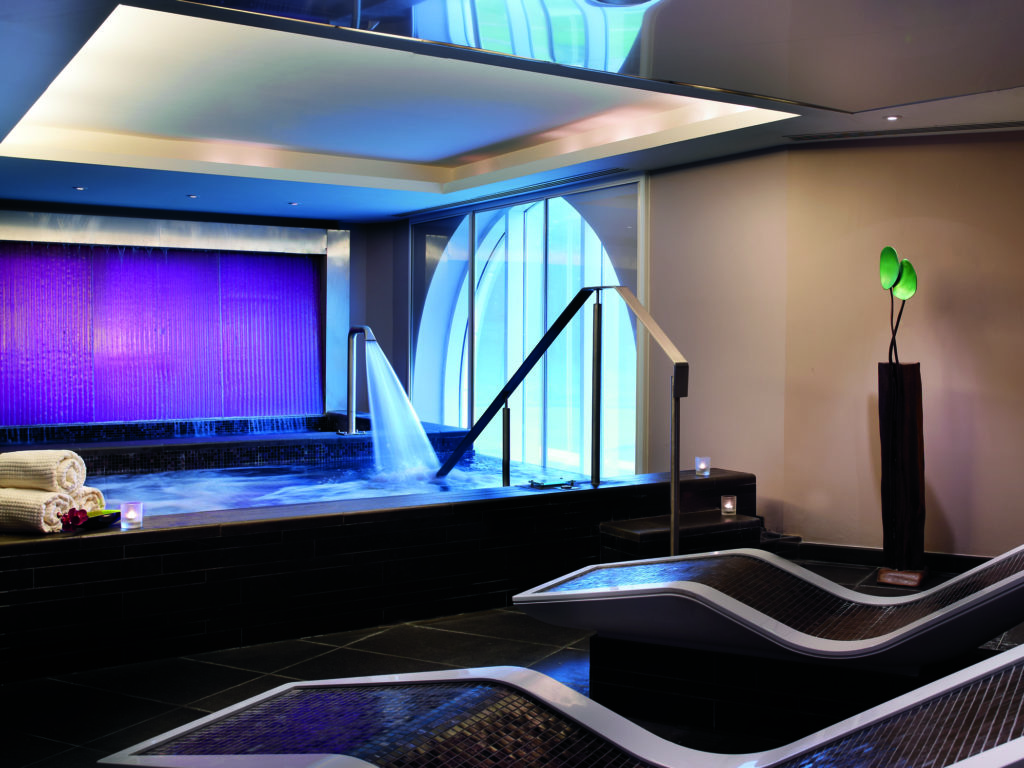 She does a double-cleanse, including a steam cleanse, and a facial massage inspired by the Japanese Kobido, an ancient technique dating back to the 18th century, that is known as the Japanese facelift. The massage is done alongside stimulating jade rollers, to leave the skin firm, lifted and radiant. The massage has four stages - to detoxify first, then to invigorate and activate circulation to bring fresh oxygen to the skin cells, to smooth lines, and then finally, to sculpt to really bring that lifting effect. I'm warned at the start that some of the massage will involve quite deep pressure and to let the therapist know if it's too much, and while there was some pressure involved, it was all super relaxing, rather than painful, though it's not the kind of massage you're likely to fall asleep during either.
The massage takes up most of the treatment, though you really don't feel the time flying by, and once it was over, she applied a lifting and smoothing facemask, which smelled divine and was lovely and cooling on the skin. It is a hardening mask and she did warn that it may not be for you if you're claustrophobic, but I didn't notice any uncomfortable tightness, and my skin looked much brighter in the aftermath. The mask is packed with microbiome technology, and she then applied the ProBiome serum, eye cream and moisturiser to finish. You can buy the ProBiome products in the spa, which adapt and work with the natural biome to improve the surface of the skin.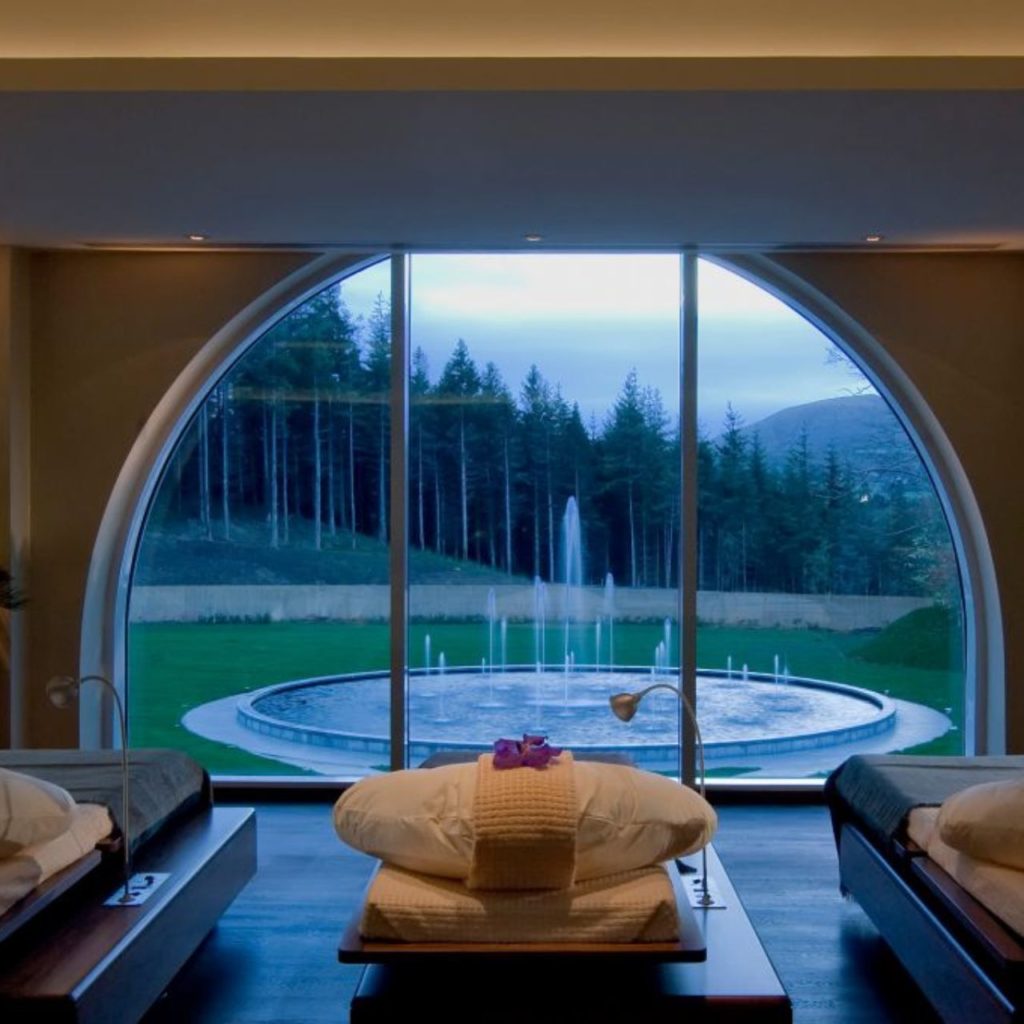 I'm 27, and this facial is probably aimed at slightly maturer skin for the ultimate results, but my skin was visibly tighter, smoother and brighter after the facial, and even days later, I still felt my skin was glowing and clear. It felt like an excellent kickstart to my last few weeks of bridal beauty prep before the wedding, getting my skin in tip top shape for me to maintain, without a battle against dullness to begin.
The entire treatment at Powerscourt Hotel Resort lasts 90 minutes and costs €150 midweek or €160 at weekends. It can be booked here on the Powerscourt website, and is available to guests of the Hotel as well as day spa guests.