A Confetti promotion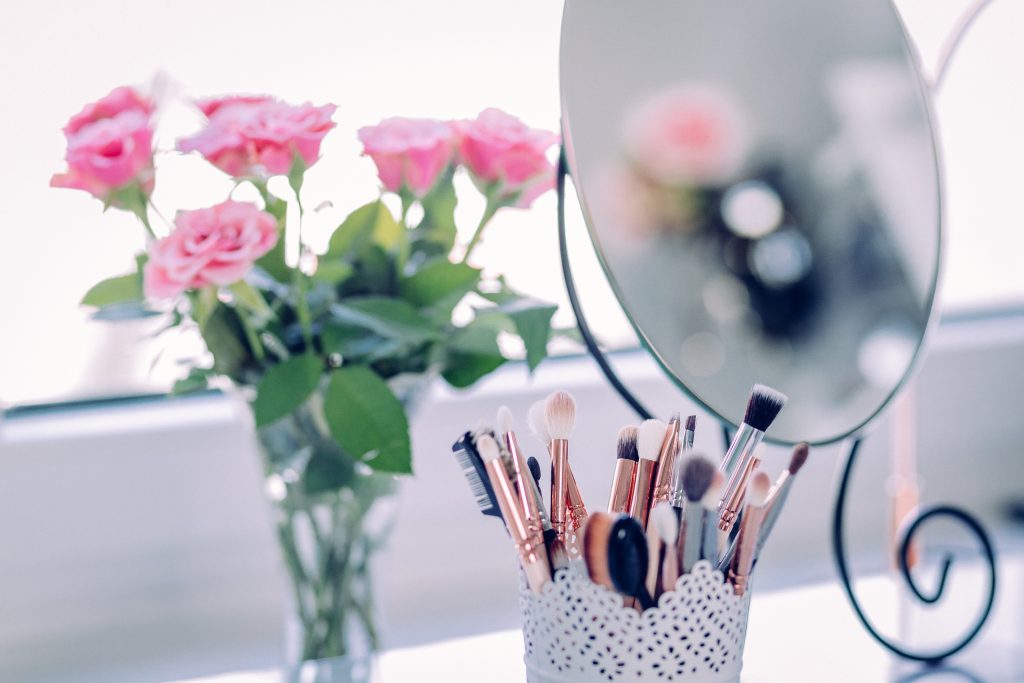 Choosing your wedding make up, or even knowing what to say when your wedding make up artist asks what you're planning for the big day, can be hard. They're the experts, shouldn't they know? Well, we asked them, so you could be ready to go with what you want and love in the bridal beauty world when the time comes. We asked Linda Collins and Helena K for their bridal beauty trend predictions, bridal make up looks that never go out of style, and just to sate our curiosity, we got them to tell us their bridal make up hero products. Read on below for their answers!
Linda Collins Make Up
Linda Collins is based near Cork City and specialises in bridal make up. She says her mission as a bridal artist is "always to create an elegant, clean and flattering makeup look" and thinks her understanding of the skin keeps her make up work looking fresh and photo-ready. She's first up to call the trends for this year in weddings!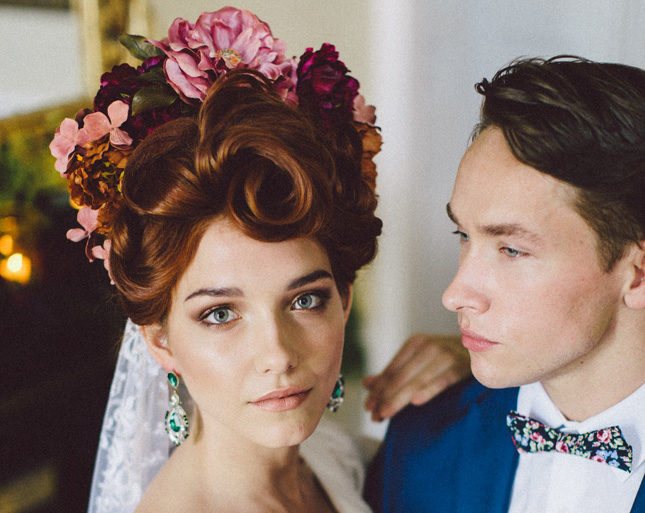 What are the big trends for 2017 in terms of bridal makeup and beauty?
As a bridal make up artist, I've noticed that Irish weddings are more individual and personal than ever before. Modern wedding make up needs to reflect each bride's unique style. Very few brides come to me with a clear vision for their wedding day makeup look, most will look for my advice and recommendations.
Here are some of the key trends for bridal makeup and beauty for 2017:
2017 sees the classic nude lip replaced by more vibrant lip colours, from bright poppy reds to a whole world of pinks. Pink is proving really popular with brides, but we're not talking Barbie pink here. Brides are interested in the newest bright and cool pinks seen at Dior, Pucci and Isabel Marant. And finding the right shade of pink can really enhance your skin tone. If you are considering a strong lip for your wedding day, just remember that it will always feel fresh and modern paired with glowing skin.
Brows are much less defined for 2017. Naturally groomed, softer brows are on trend for brides. Instead of more intense HD brow treatments, my clients are opting for more simple brow maintenance. Threading is increasingly popular with brides. It leaves a cleaner finish and unlike traditional waxing, it won't pull that delicate skin around your brow area. For your wedding I'd recommend you begin a schedule of routine brow threading at least 8 - 10 months before your wedding.
Smokey eyes are a hot trend for bridal make up in 2107. From the chocolate smokey eye at Jenny Packham to the intense smoked out eyes at Alberta Ferretti. A smokey eye is so versatile, it can be a little undone and edgy or highly polished and elegant. The key to wearing a smokey eye for your wedding day is to choose any colour other than black. Tones of chocolate, plum, navy, silver or gold can all work beautifully. At Chloe, a mix of black eyeliner and silver eyeshadow was also used to create a much lighter version of a smoky eye.
Skin trends for 2017 are going back to basics. Fresh, glowing skin was seen on the runway at Maison Margiela and Prada. There is a real move away from last year's trends of strobing, baking and contouring. While these techniques are useful, they can sometimes hide the texture of your skin and weigh everything down. For brides I recommend a pairing of natural and bold, go for skin that's fresh and glowy paired with bold eyes or strong lips.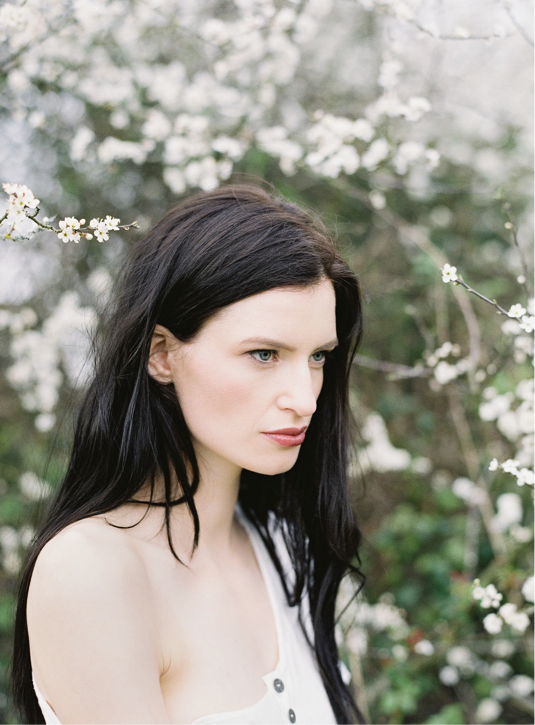 Are there makeup looks that never go out of fashion for brides?
Of course! Almost every bride I meet likes to talk about trends but ultimately she will want a timeless look for her wedding day.
A makeup look inspired by a great beauty icon like Audrey Hepburn or Grace Kelly will never date. In fact this is now seen as a classic, modern bridal make up with all of the perfect elements - flawless skin, defined eyes, lashes and a natural lip colour.
A clean red lip paired with minimal makeup will always be effortless for bridal make up.
Lash application elevates your makeup look from everyday to bridal. I always recommend the application of custom individual lashes. A few carefully applied lashes that enhance and open your eyes will never go out of fashion.
Natural makeup that feels comfortable and flatters your skin tone, is always in demand by brides. Perfect skin is always going to be at the top of every bride's wedding wishlist, regardless of the latest trends.

What are your bridal make up hero products?
Intense skin prep is essential for getting your skin wedding day ready. My current favourites are Pixi Glow Tonic for gentle exfoliation and Kiehl's Ultra Facial Cream for intense moisturising.
My favourite products for creating flawless skin are MAC Face & Body Foundation, Estee Lauder Double Wear Light Foundation and Laura Mercier Secret Camouflage Concealers. I like to achieve radiance using Becca Shimmering Skin Perfectors and Laura Mercier Translucent Loose Setting Powder is to handle shine. I opt for waterproof products around the eye area, especially with mascara. I also highly recommend the use of long wear cream eyeshadows in case of any tears. These are some of my favourites: Chanel Illusion d'Ombre, Charlotte Tilbury Eyes to Mesmerise, Bobbi Brown Long Wear Cream Shadow Stick
I use a lot of different finishing & setting sprays that always make sure that your makeup lasts for the entire day eg. MAC Prep + Prime Fix Plus, Urban Decay All Nighter Makeup Setting Spray, NYX Matte Finish Setting Spray
My all time favourite 'top up' lip product for brides are the Clinique Chubby Sticks. They apply like a balm while leaving a stain of sheer colour on the lips.
You can find out more information about Linda on her website, or catch her on Facebook or Instagram. You can also enquire with her via email on [email protected]
Helena K Make Up
Helena started in the make up industry over ten years ago, and has been specialising in wedding make up for five years. She's done over 300 brides' make up and has happily travelled across the UK and Ireland to do it! These are her big calls for this year!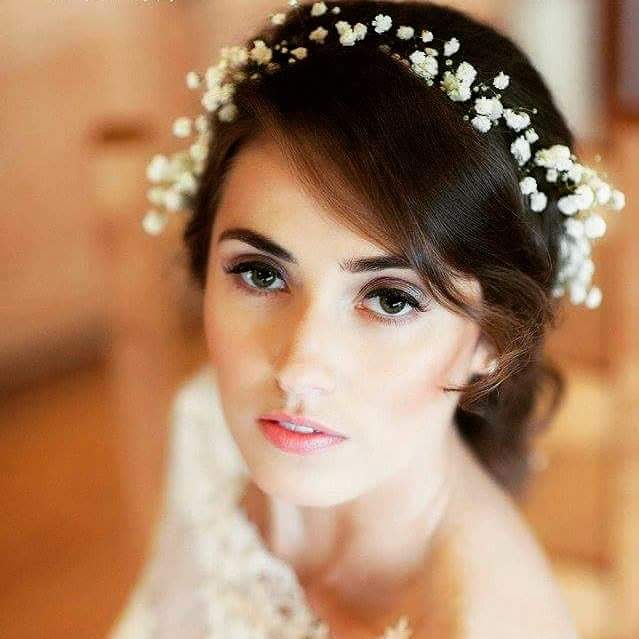 What are the big trends for 2017 in terms of bridal make up and beauty?
Bridal Makeup trends for 2017 are natural, radiant dewy skin. Brides want to look natural. Emphasis is on the skin looking flawless but without looking caked. Eye make up trends are blush, taupe, greys, and brown soft tones. Minimal lashes. No harsh liner either.  Lips again blush,berry tones.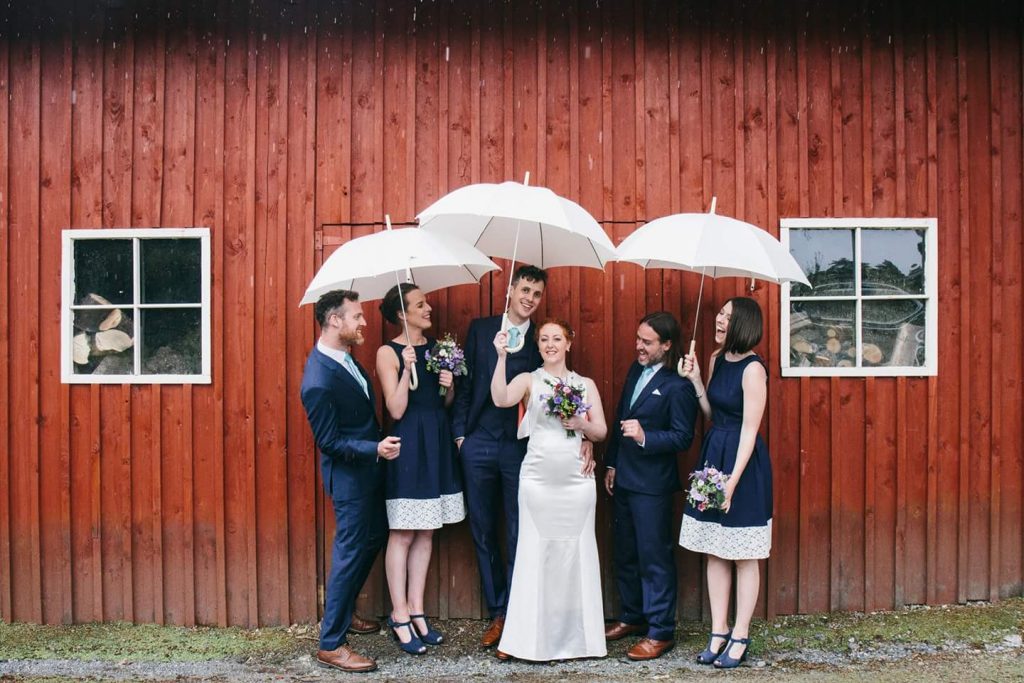 Are there make up looks that never go out of fashion for brides?
Go to looks for brides are vintage look. Liner with subtle flick.  Statement lip but not dress or shocking pinks. More berry,brown/pink tone.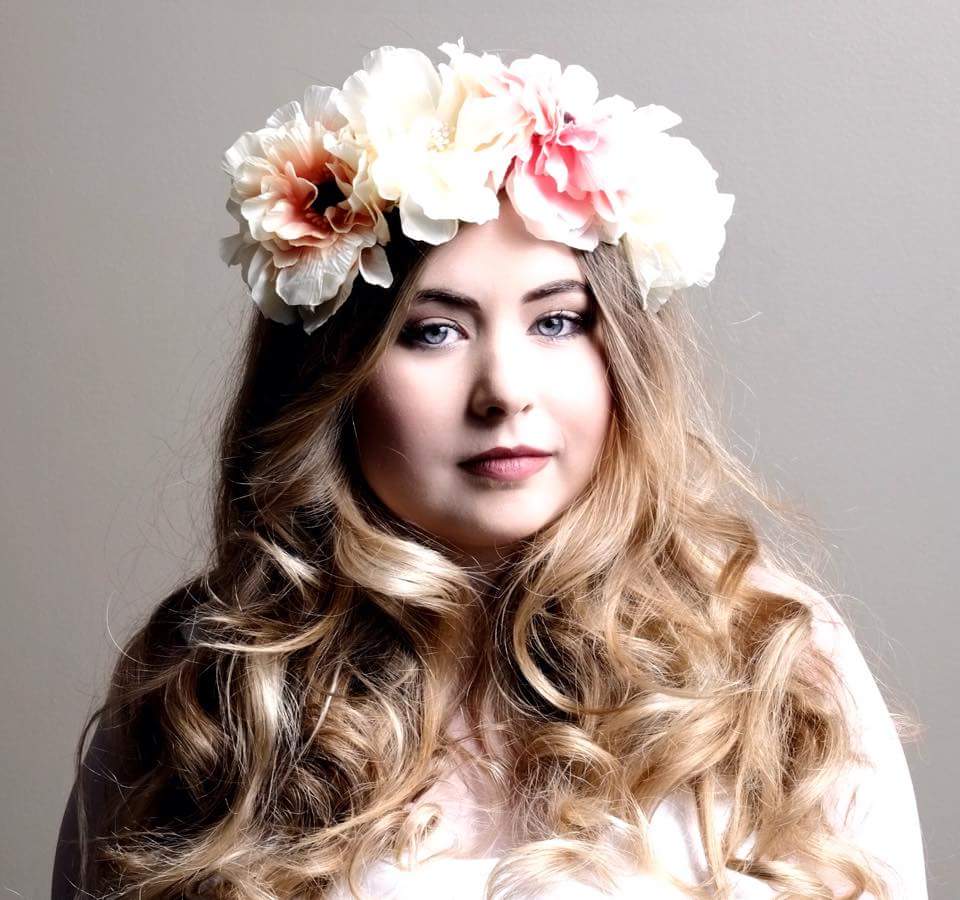 What are your bridal make up hero products?
My makeup must haves are Urban Decay 24 hour setting spray, Clarins beauty balm, MAC pro longwear water proof moisturising foundation, Dior airflash foundation, Inglot gel liner in number 90 and 77.
You can find out more information about Helena on her on Facebook or Instagram. You can also enquire with her via email on [email protected] or by calling 087 955 1962.