The majority of Irish women try invasive bridal beauty procedures for the first time in the lead up to their wedding. You'll find zero pressure to join in the pack here – heck, if you got married in a tracksuit and top knot, we'd still think you were a total babe. But if you are planning some tweaks and treatments to make you feel amazing, we're here with glad tidings of all the latest and best options on the market.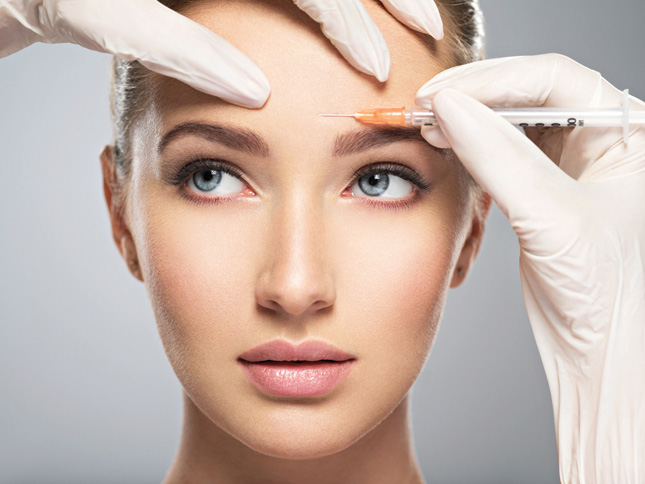 Botox
What is it?
The first and most obvious choice is some line smoothing with Botox. For the uninitiated, Botox is a toxin used in medicine to paralyze muscles. By preventing the muscles you use to create wrinkles from moving, you allow your skin to flatten out. It's administered with a tiny needle to your chosen areas and last between three and nine months.
If you haven't dabbled in injectables before, you'd be forgiven for feeling some trepidation at trying it out. For the most part, most of us remain line-free until our mid-late 20s. furrows between my brows - they made me look annoyed, even when I wasn't. The lines on my forehead used to vanish when I dropped my brows, but they soon became a permanent fixture. In short, my age started to show. The baby face that used to inspire requests for ID in bars, long after my 25th birthday, was starting to show its true age. No big deal, but the idea that I could make that all go away with a quick and easy procedure meant I had a way to fight back, and I love to win.
Most people's reservations about botox are that they'll end up a freak show, unable to express human emotion or crack a smile. Having seen plenty of real-life, successful results, I wasn't too concerned about any of that. I wasn't, however, delighted with the idea of lots of injections in my face (who is?), but I soon found out that the needle is teeny tiny and the procedure takes mere minutes. So I stopped being a big baby and decided to go for it.
What it works for:
Forehead lines
If the lines that appear when you raise your eyebrows remain seen when your face is at rest – Botox can smooth these right out.
Between the brows
Either one or two defined lines between the brows, cause by frowning or squinting, is quite common. Botox is very effective in this area too.
Crows feet
Lines that spider out from the side of your outer eye are easily softened and often abolished altogether with a botox treatment.
What is doesn't do
Botox is never injected under the eyes, but fine lines that appear here can be diminished somewhat with the application of Botox around the eyes/on the upper cheeks.
What does it cost?
From €200
Where to have it done:
Renew Skin Clinic
Hatch Street, Bath Avenue, Naas and Drogheda
T: 01 661 9261
E: [email protected]
W: renewclinic.ie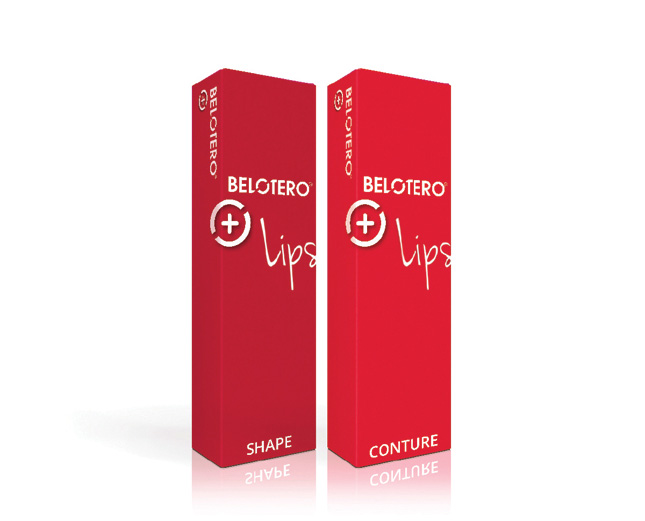 Lip fillers
Bolotero is something completely unique in lip fillers. It's a combination of two different injectable dermal fillers with a hyaluronic acid-base. Your lips and your look are entirely your own. Through a unique combination of fillers, BELOTERO Lips helps smooth fine lines, regain definition and restore lost volume, to achieve natural-looking, rejuvenated lips. Naturally rejuvenated lips require a personal touch.
Belotero's lower density makes it a better option for filling much finer lines and wrinkles. Belotero products now contain lidocaine (an anesthetic) to help make you more comfortable during and after the procedure. If you're concerned about pain, your doctor may apply a numbing agent to your skin first. Belotero is then injected into your skin superficially, and higher up in the dermis.
After your doctor injects the gel, they gently massage the area to spread the product for the desired effect. The number of injections and products used will depend on what you're having done and the extent of the repair or enhancement desired. You'll see results immediately after treatment. Results last approximately 6 to 12 months, depending on the Belotero product used. Swelling of 20% can be expected, so don't be alarmed if they appear slightly fuller than you had planned.
Derma Clinic
Patricia founded the DermaClinic in 1999 which is a multi-award-winning and the first clinic in Ireland to specialise in lasers and medical aesthetic treatments. She is recognised as one of the most experienced and renowned practitioners in aesthetic medicine. Patricia works relentlessly to influence the standards in Aesthetic Medicine and is the Vice Chairperson of DANAI  Dermatology & Aesthetic Nurses Association Ireland. She also works with Merz Pharma as their Irish and UK Field Clinical Specialist guiding Doctors, Nurses, and Dentists in the safe and effective methods of administering Dermal Fillers.
Patricia trained in the US with Dr. Bob Weiss in Baltimore and Dr. Patrick Bitter Jnr. in California. She did further training in the UK with Lumenis, Dr. Mervin Patterson. Her research is ongoing and she regularly attends international seminars on medical aesthetics. She has also presented lectures at IMCAS in Paris and at the FACE conference in London.
Check out Bolotero Lips' website for more info and before and after pics: lips.belotero.co.uk
What does it cost?
From €400
Where to have it done:
The Derma Clinic
93C Monkstown Road,
Monkstown,
Blackrock
T: 01 2303404
E: [email protected]
W: dermaclinic.ie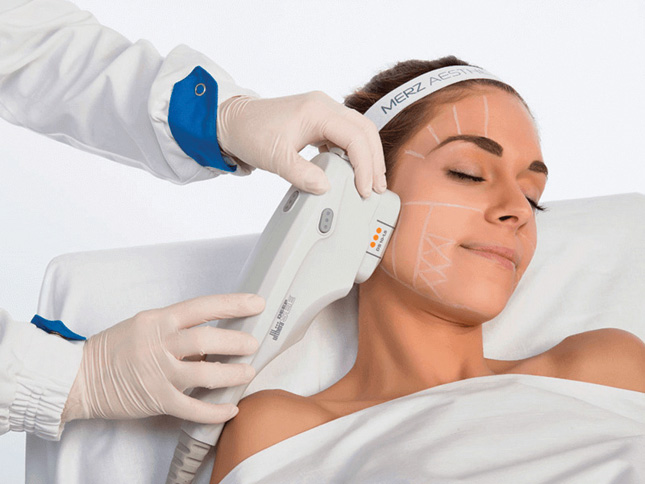 Ultherapy
Having recently celebrated its millionth worldwide treatment, Ultherapy is having something of a moment in 2019. If you're getting prepped for your wedding and want a lift and some flattering facial contouring that's not as invasive as a traditional facelift, it might be the solution you're after.
So, what is it?
Ultherapy is a non-surgical, non-invasive procedure that uses ultrasound and your body's own healing processes to improve your skin's appearance. It lifts, tones and tightens the skin, of the upper and lower face, brow, neck and décolletage. If lines in the décolletage, a lowered brow, or jowls under the chin bother you, this is an effective and results-proven treatment. One of the advantages of this treatment in the run-up to your big day out is that with Ultherapy, there is no downtime, and no radical or drastic changes to facial appearance – just a more natural, youthful appearance, with results showing in as little as three months.
Celeb fans Ultherapy has many famous fans including the face of the brand, Christie Brinkley (pictured). The 62-year-old model and actress swears by the treatment and we can't argue with that jawline! Other celebrity fans include Jennifer Anniston and the Kardashians.
What does it cost?
Treatment starts at €500 and can cost up to €4,000 depending on the areas being worked on.
Where to have it done
River Medical
5 Herbert Place,
Dublin 2
T: 01 662 9106
W: rivermedical.ie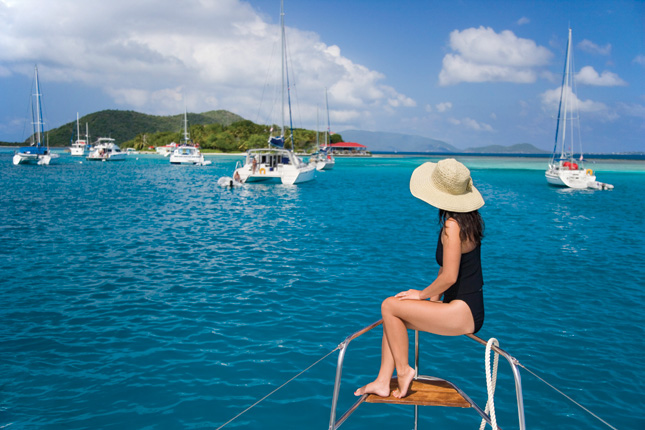 Cellfina
Cellfina is another exciting procedure to recently arrive in Ireland. The single treatment has been heralded as a minimally invasive solution targeting the structural cause of cellulite dimples, with 93% patient satisfaction at three years. As the treatment doesn't involve general anesthetic, there's little or no downtime meaning patients are able to quickly return to their daily life – a great solution for busy women who want to avoid extensive downtime. Newly available in the UK and Ireland after success in the US, the hotly anticipated cellulite treatment has officially launched in River Medical – and it actually works.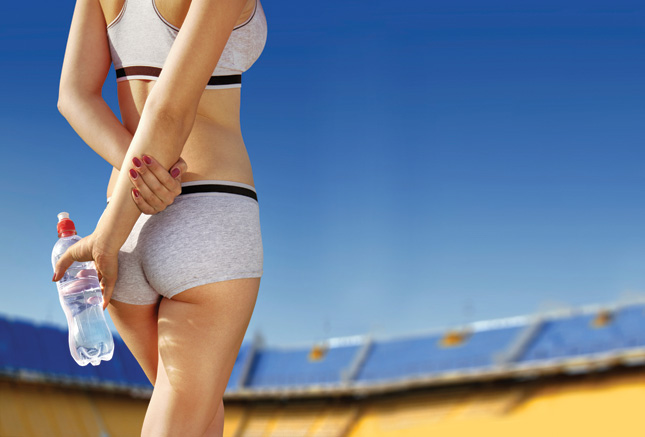 How does it work?
Cellfina works by releasing the tight bands that cause uneven skin, with patients noting a smoother appearance in as little as two weeks, with results shown to be maintained at three years, the longest duration of results for a cellulite treatment. Not too shabby!
If you have pesky dimples on your thighs and bum that just won't budge, Cellfina might just be the answer. And one single treatment is all it takes.
Of course, we've heard it all before from previous treatments that promised the earth and didn't deliver. So, why is Cellfina different? Well, it's FDA approved which means it has all the clinical data behind it to substantiate this claim. And studies over five years proved that cellulite does not return over this time period, even with weight gain.
Why does Cellfina actually work?
It works because Cellfina treats the cause of the cellulite directly. Cellulite dimples are caused by tiny fibers beneath the skin, pulling the skin inwards causing dimpling. Cellfina destroys these fibers permanently and this releases the dimples.
River Medical are delighted to introduce this revolutionary treatment to the Irish market, as Aisling Cleary RGN and Clinic Director explains. "At River Medical, we have always been the leaders bringing the most innovative and effective treatments to the Irish market years ahead of other clinics. We take the time to ensure the treatments are delivered to the highest standards giving our patients the best possible results."
What does it cost?
Cellfina is a single treatment and costs €3,000
Where to have it done:
River Medical
5 Herbert Place,
Dublin 2
T: 01 662 9106
W: rivermedical.ie