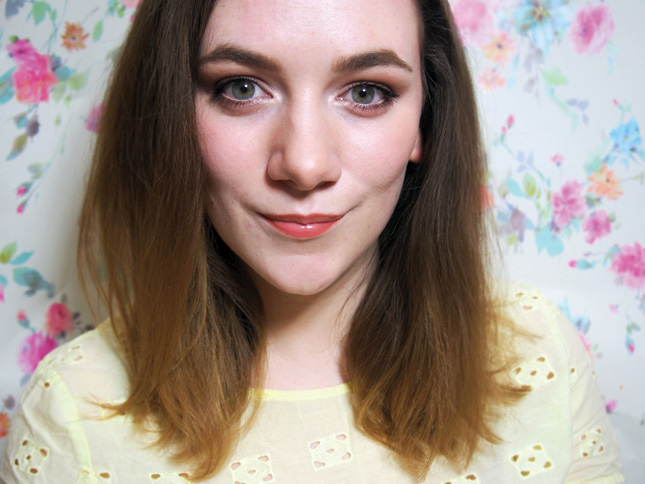 We've asked guest beauty blogger Lorraine Haigney of Irish beauty blog, John It's Only Makeup to offer you the best she has in bridal beauty advice. Lorraine knows good skincare, and she gives great base. She's a beauty blogger with a no nonsense, BS-free blog, and we're obsessed with her cat, Stevie - in short, she's our kinda gal. Take it away, Lorraine!
Weddings are pretty odd. Even the notion of having a 'this one is MINE' ceremony is as strange as it is endearing. But the real eccentricities lie in the day's traditions. Getting tiny replicas of yourself and your partner made out of fondant, throwing a bunch of flowers at your loved ones, leaving a small child in charge of your wedding rings? Weird. But, crucially, wonderful. I mean, what better way to set the tone for married life than by smearing vanilla sponge across your partner's mouth? See, although they're quirky on paper, these customs have their charms.
There's one convention that we need to retire; the idea that being a bride means looking a certain way. Granted, the doe-eyed and virginal aesthetic has loosened its grip in recent years, but bridal beauty is still spoken about like it's a paint-by-numbers look. Rubbish! Aside from some points to note about longevity and performance, how you look on your wedding day is totally up to you.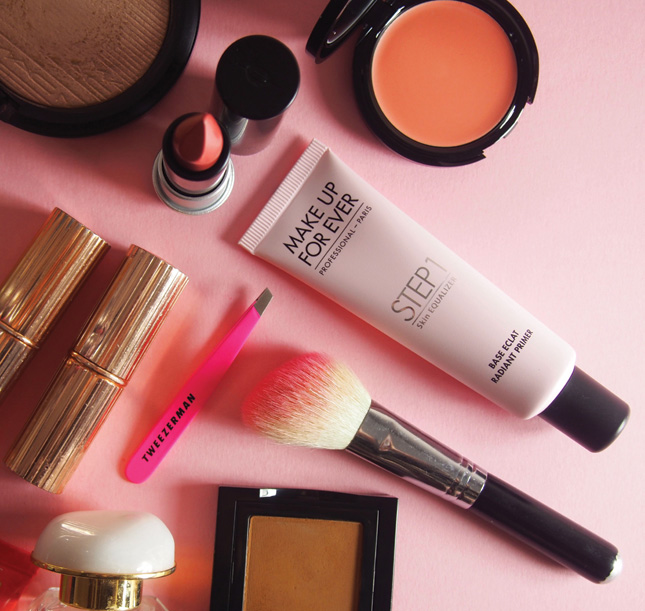 When it comes to base makeup, I fully understand the urge to pile it on. In fact, I've often indulged that urge. So, trust me. I'm not here to push tinted moisturiser on Double Wear devotees. No, if you like a heavy base, go for it. My only suggestion is to take things slowly. Thin layers are the key to brilliant bridal makeup.
Make Up For Ever Skin Equalizer Radiant Primers, €33, are the place to start. They are skin sprucing in every aspect. Texture issues are smoothed over, fine lines are softened, and they create a gorgeous, delicate glow. I love Cool Pink because it brightens fair skin beautifully, and the Redness Correcting Primer is a safe bet for brides with skin that's already very rosy. Follow up with something like Make Up For Ever Ultra HD Foundation, €43. It's a versatile foundation, formulated with film and photography in mind. This is beneficial to brides in a few ways. Firstly, there's no SPF, so you won't look ghostly if a flash is used. Secondly, it's available it 40 shades, from your coolest creams to your deepest browns. There truly is a perfect match for every skin tone. And finally, it strikes a rare balance between having serious concealing capabilities and setting into a soft, natural finish. The effect is polished, flawless skin.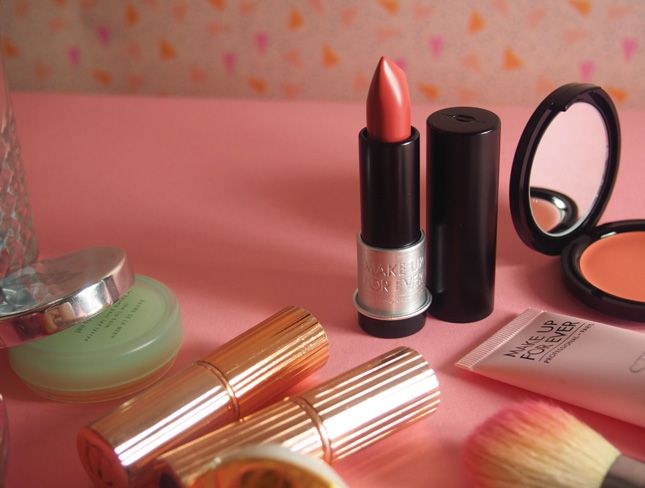 Once you've sorted out your base, you can start to have some fun with your choices. There are fewer special considerations to be made for lips, eyes and cheeks. As long as your chosen products aren't prone to smudging or slipping, you're set. Where lipstick is concerned, you're probably already narrowed your selection down to the most durable formulations. But while longevity is key, making sure your lipstick wears comfortably will serve you just as well. Charlotte Tilbury Matte Revolution Lipsticks, €32, feel incredible, both when first applied and after subsequent top-ups. When testing eye makeup, note that 'waterproof' and 'water resistant' do not mean the same thing. The former means your mascara will stay on your lashes, the latter means it will stray to your chin. Black mascara photographs best, and a good set of falsies is, in my book, essential. If you're worried about the effect being too dramatic, stick to individual lashes.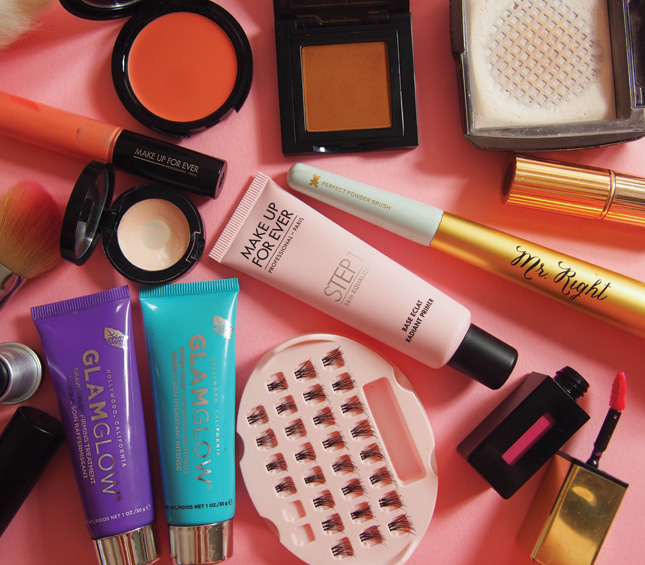 Strategy aside, remember two liberating points about bridal makeup. Your future spouse like likes you. I mean, there's probably no bigger indication. In that regard, you're selling to an already loyal customer. Finally, with wedding magic in the air, you're going the have the biggest, most beautiful smile you've ever had. Your eyes will be bright, your cheeks will be flushed. And that, more than anything that comes in a jar, is what will shine through.