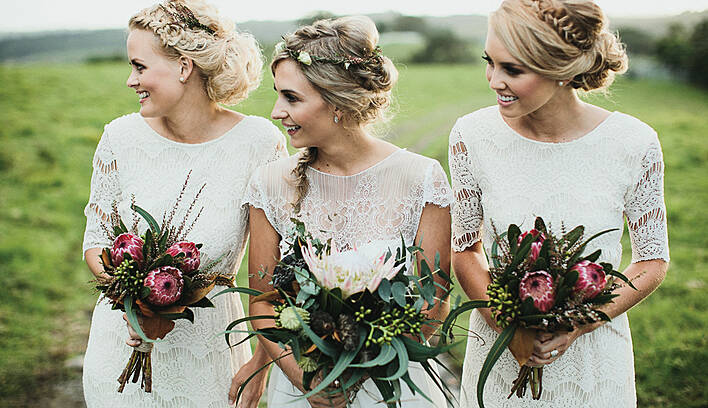 The last thing you want is to have a bad hair day, on your wedding of all days! Here's our top seven wedding hairstyles for the ridey bridies with gorgeous, longer locks, that would give even Rapunzel a run for her money.
1. Bride The Wave
A loose wavy do is such an effortless, soft and romantic look that will suit almost everyone. If you're looking for wedding hairstyles that are extremely low maintenance, then this is definitely the look for you. It's the perfect wedding hairstyle for a more relaxed, chilled out vibe - very boho bride-esque!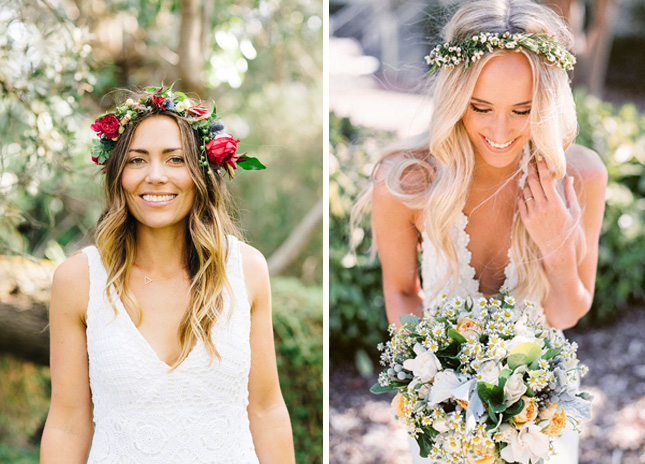 Image on left: The White Tree Image on right: Danielle Poff
2. Mermaid My Day
One of our favourite looks for longer haired gals, is the gorge fishtail braid. Braids are becoming increasingly popular among brides and that whole messy and un-done look is bang on trend for this year. Wear it all pulled to one side or you could even incorporate it into loose waves, either way you'll have a beautiful textured look.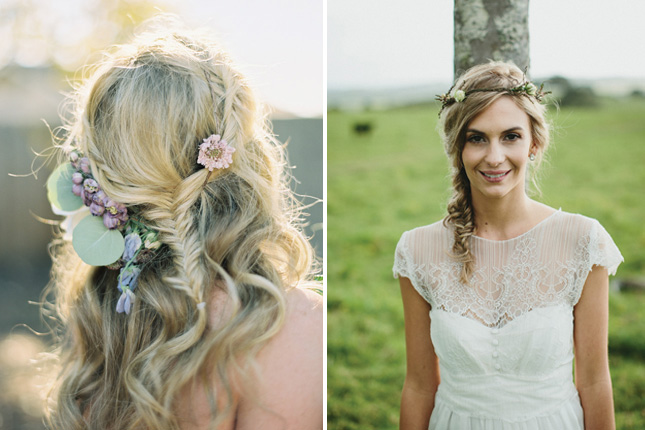 Image on left: Ashley Kelemen Photography Image on right: Shane Shepherd
3. Work That Updo
Now, there's no rule to say that you have to have an updo for your wedding, nor is there one to say you shouldn't have one. Curling the hair first will add a bit of volume to your updo and you can always add some accessories to then finish off the look. FYI, we would recommend a flower crown - you may not have noticed but, we're big fans of them here at Confetti.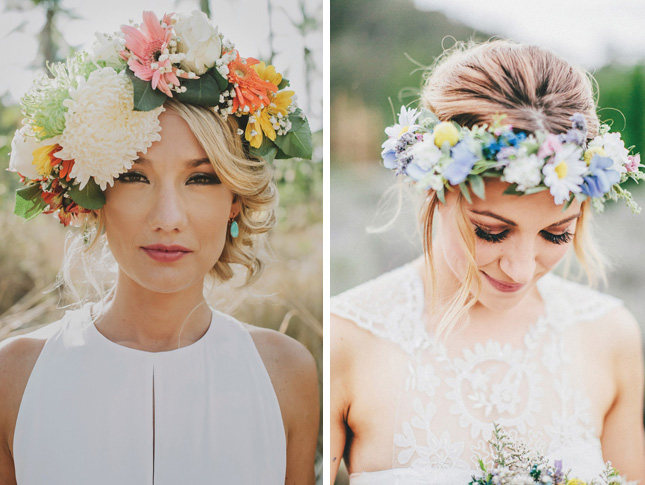 Image on left: She Takes Photos, He Makes Films Image on right: The Robertsons
4. Ooh-la-la Chignon
Whenever someone mentions chignon hairstyles, we can't help but feel a little bit fancier. In reality? It's just pretty much just french for bun - it comes from the phrase 'chignon du cou', meaning nape of the neck. To achieve a chignon style, the hair is pinned into a knot at the nape of the neck. Chignon hairstyles are very much classic and elegant, but you can add little modern twists to them, such as adding texture or incorporating some braids.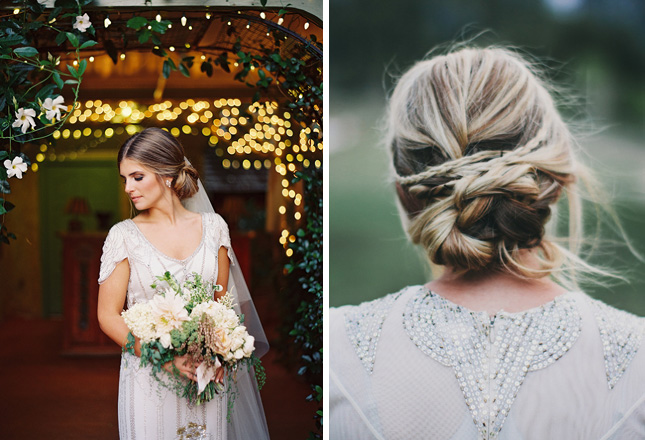 Image on left: Ciara Richardson Image on right: India Earl
5. Tell Tail
Frankly we think you don't see enough bride's with ponytails these days and we adore this aussie bride's textured ponytail. It's such a simple and low maintenance hairstyle to create and the end result can look ultra-glam! Top tip: Backcomb the hair at the crown of your head to give some added volume and drama to your do.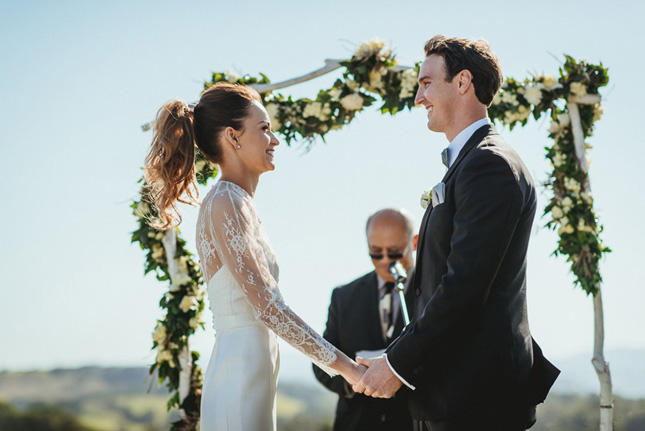 Image above: Nick Evans
6. Tie the (top) Knot
Brides sometimes want to steer clear of the top knot, as it can look quite severe. However, that can be easily fixed by simply backcombing the hair first, adding movement to the hair around the bun and making the look more current and chic - this will also be a bonus if you have super thin hair. Pull out some strands of hair around the front to help frame the face and finish off the look.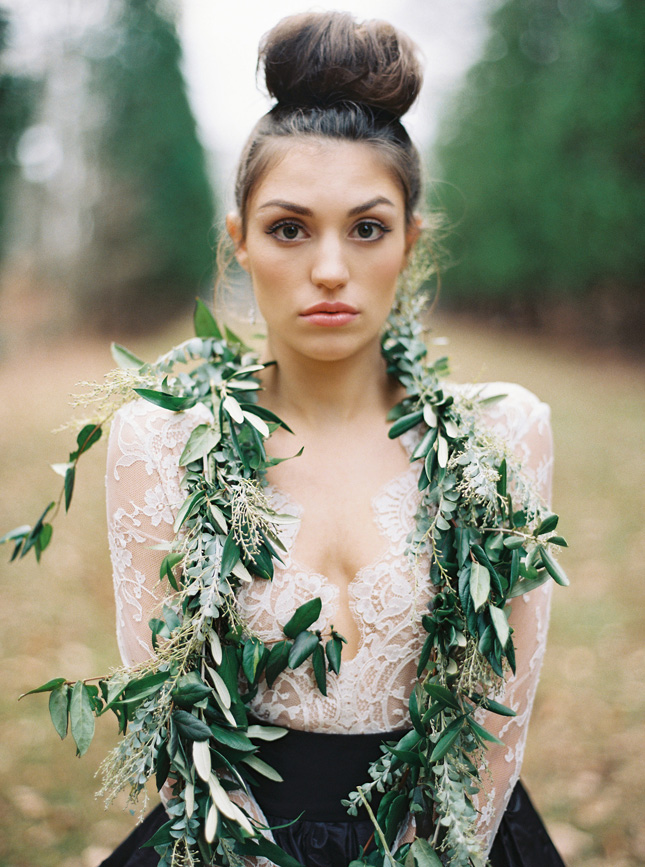 Image above: Laura Gordon
7. Up and Down
And for our un-decisive brides-to-be, that simply cannot make up their mind between an updo and leaving it down, why not combine both? We're loving the soft half up-half down look and this bride below certainly knew how to rock it. How gorgeous and romantic is this look?!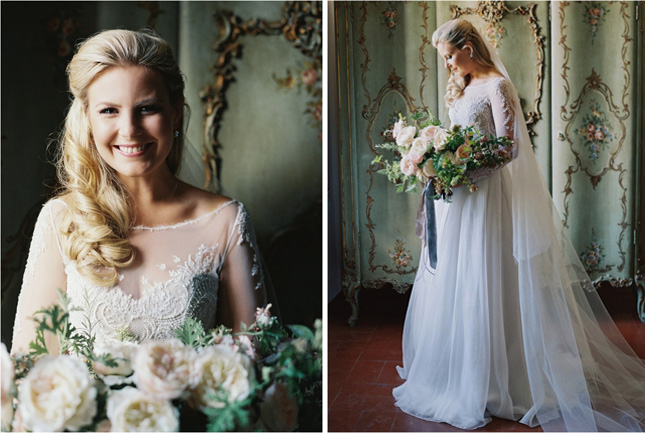 Images above: Laura Gordon
Psst, in case you missed it, we also covered gorge hairstyles for you shorter haired gals here